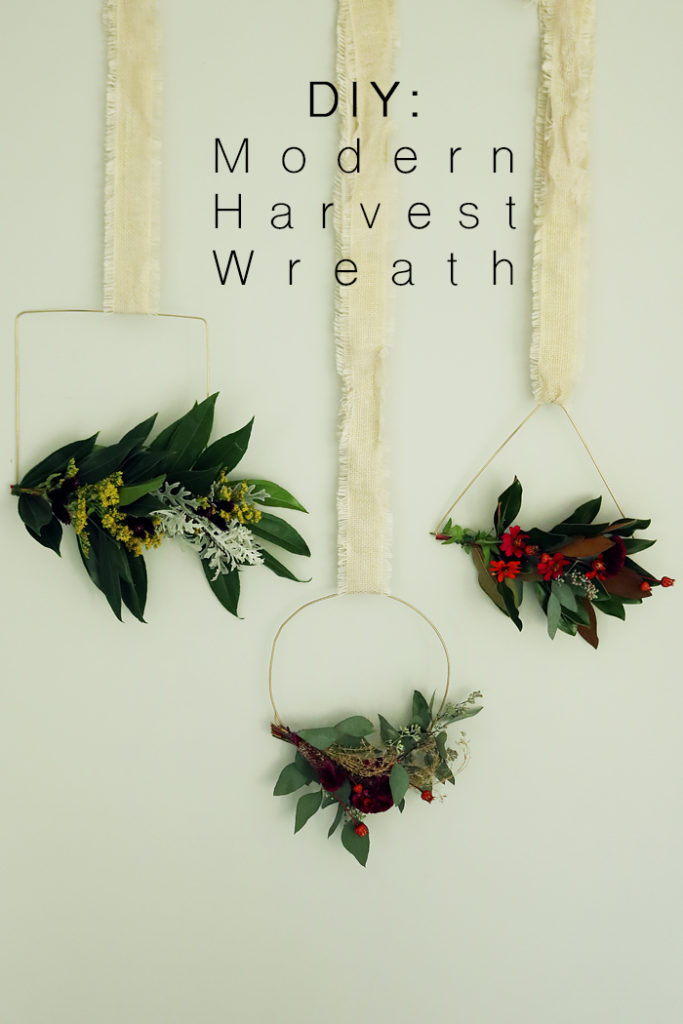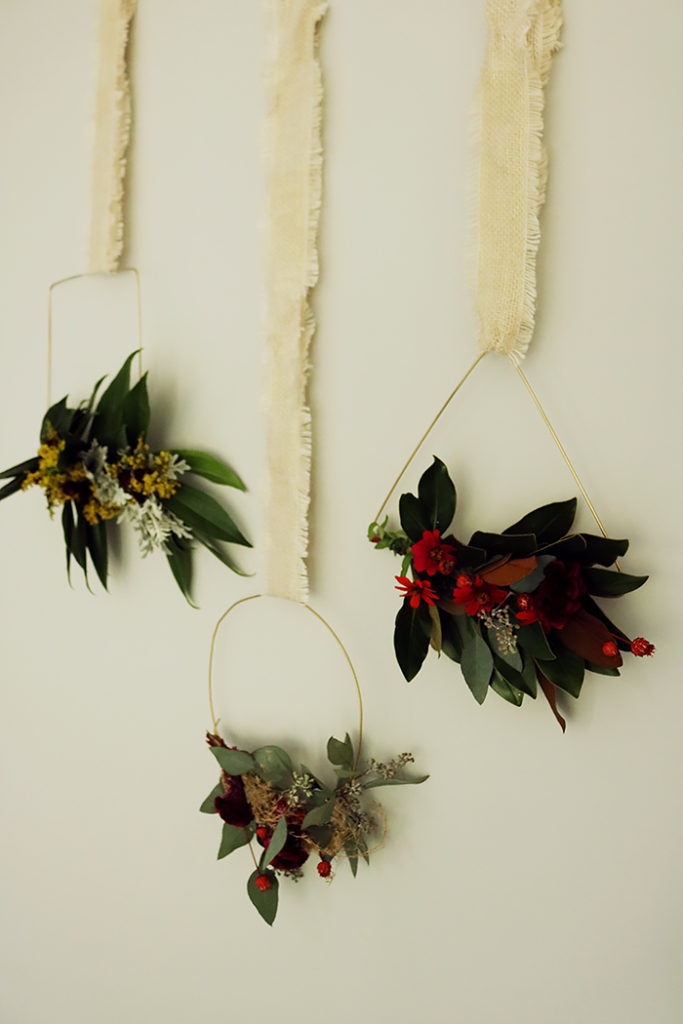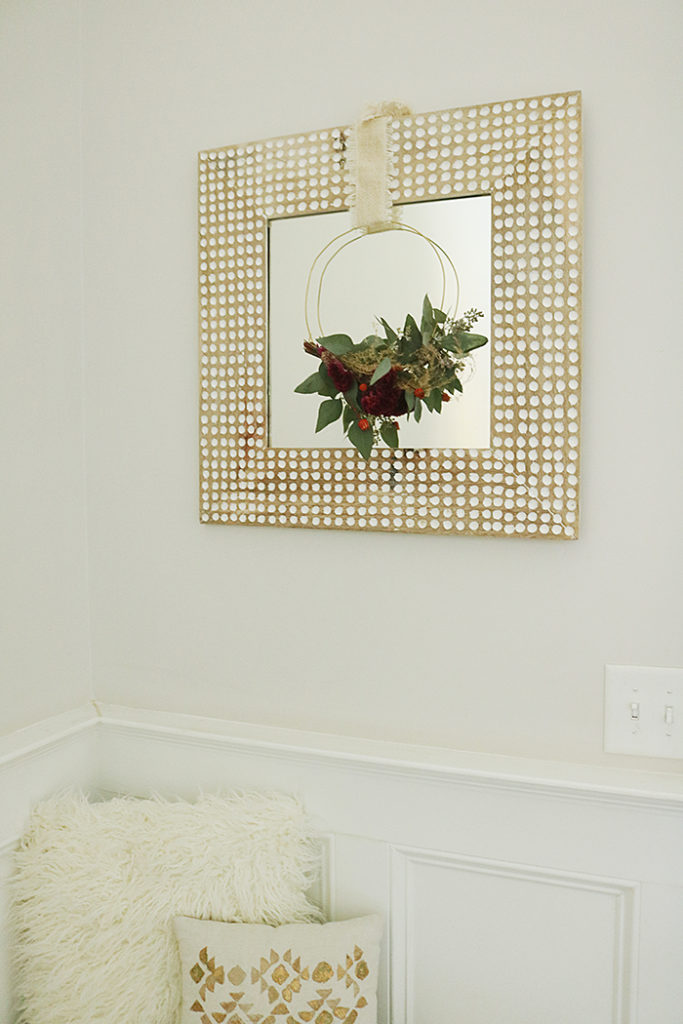 Modern Harvest Wreath
I don't know about you, but it is hard to feel like it's Fall when the weather outside is hot and steamy. Halfway through September, and I'm trying really hard to get into the mood of Fall so the best way to do so is with crafting Fall home decor. I love how these modern harvest wreaths came out, and they are the perfect crafting idea to get into Fall. These modern harvest wreaths are perfect to place over a mirror, hang off the back of a chair or decorate above a console table. Did I mention budget friendly? Except for a few berry branches, I pulled almost everything from my flower garden and around the house. And how can you not get over the geometric wreath style? It the best part of the modern harvest wreath! You may have seen similar modern harvest wreath styles on Pinterest, but these ones are made out of wire hangers!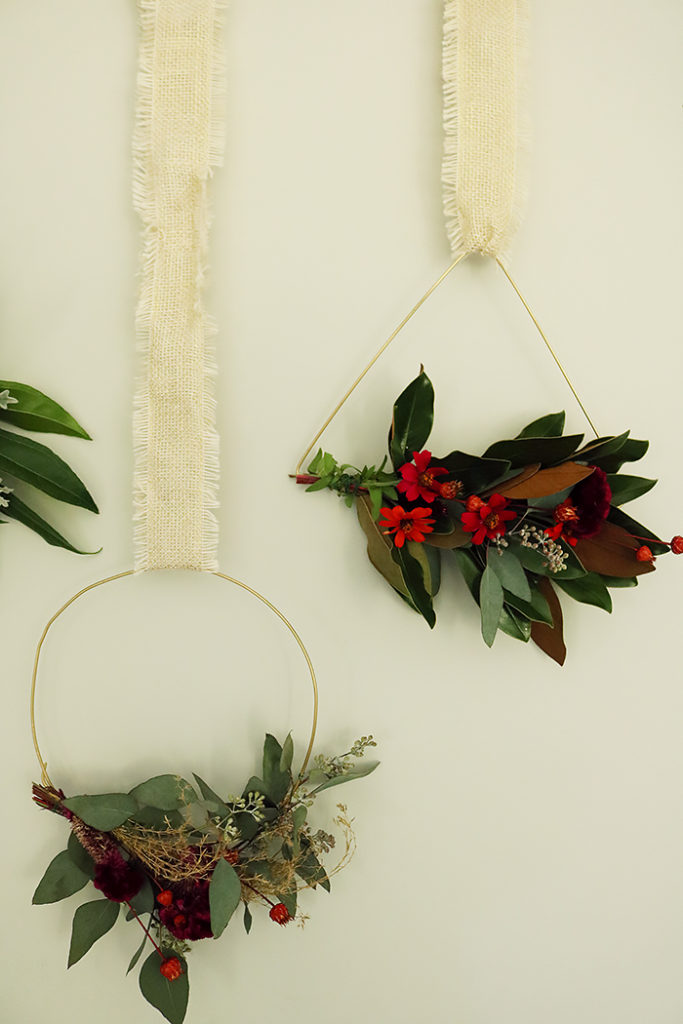 A few of the items I used were magnolia leaves, eucalyptus leaves, wheat grasses, decorative berry branches and dyed dried natural berry branches. These modern harvest wreaths are made with real, natural flowers and leaves but using items that will completely dry beautifully and not wilt. They should be good the whole fall season!
Here's the easy breakdown for the modern harvest wreath.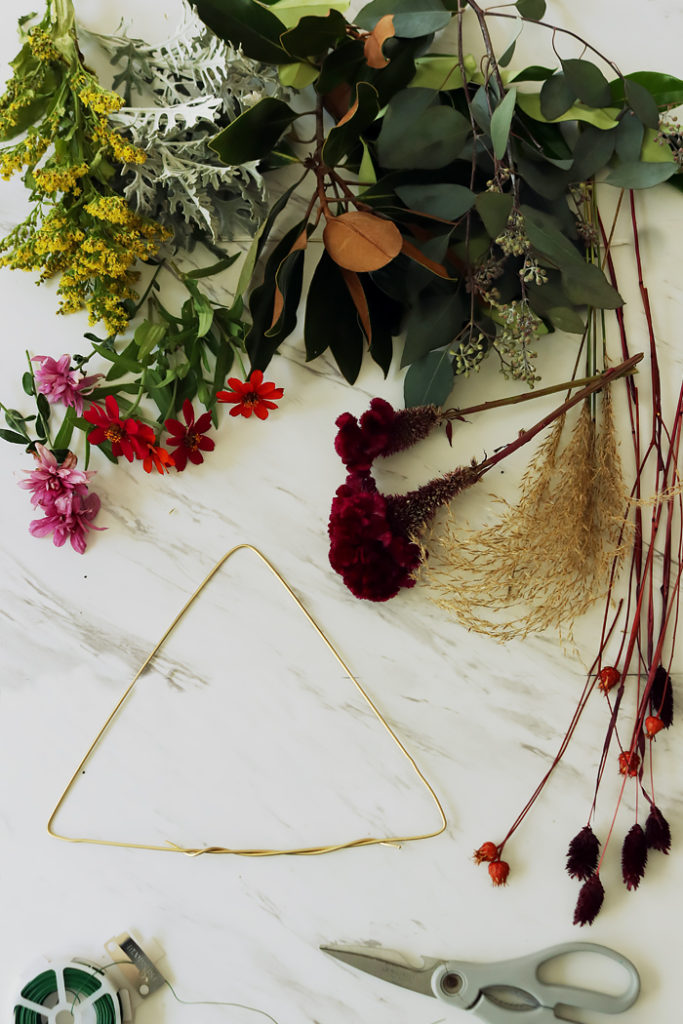 Materials for Modern Harvest Wreath
Three wire hangers to make a circle, square, triangle
ribbon
leaves–magnolia, eucalyptus, boxwood, any kind of ever green leaves
natural dried dyed branches like wheat or berries
real flowers or berries that does not discolor or welt when dried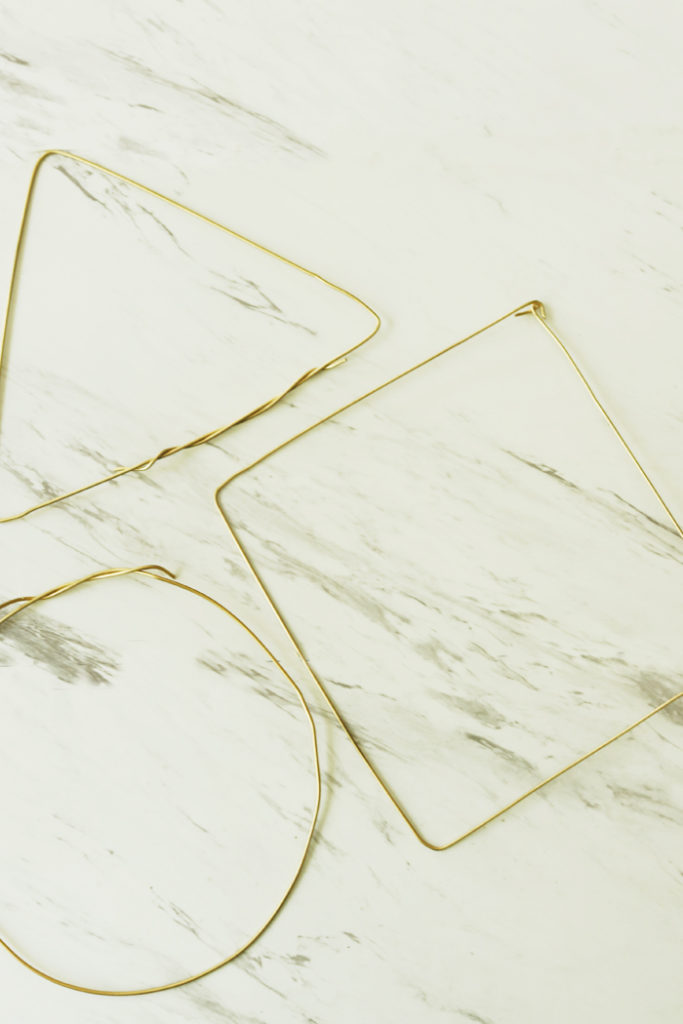 Instructions for Modern Harvest Wreath
To make the modern wire wreaths, I used a wire hanger and snipped off the hook part with wire cutters. Then I manipulated the wire into a geometric shape. You will need arm strength to bent and twist the wire ends around each other to hold the geometric shape. Use pliers to assist in the twisting and maybe another set of hands. Once the shape is secure with the wire hanger, don't be surprised if the wire ends are pointing out. You will be covering that part with your flowers. Just make sure they aren't pointing out too much that there is a concern with scratching a door or mirror. After you are happy with the shape of the wreath, spray paint both sides of the wreath with metallic spray paint. Let it dry.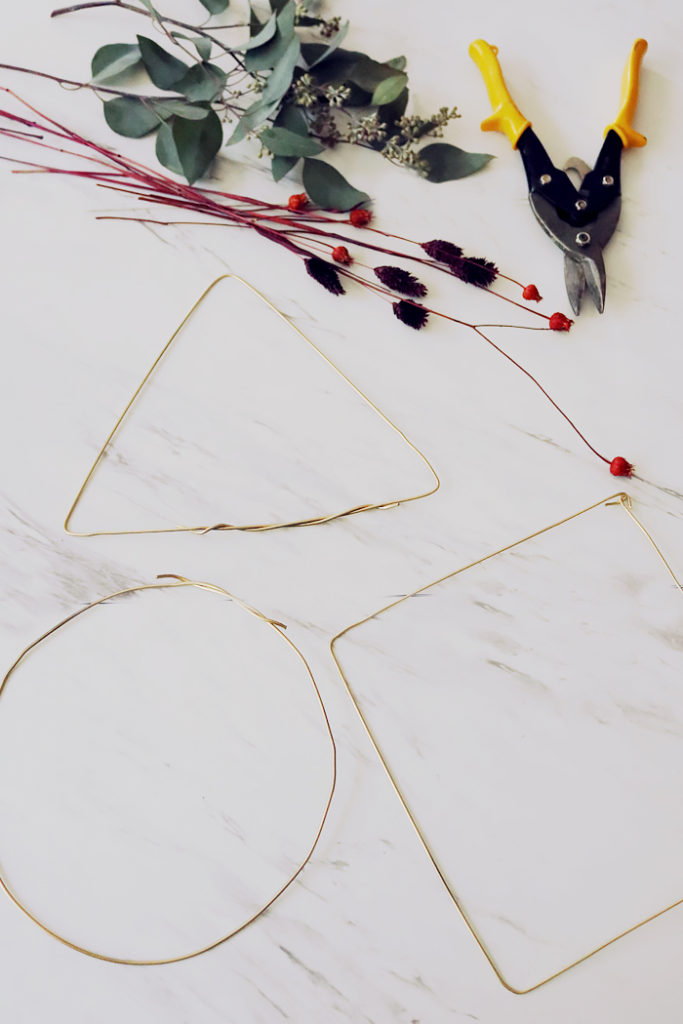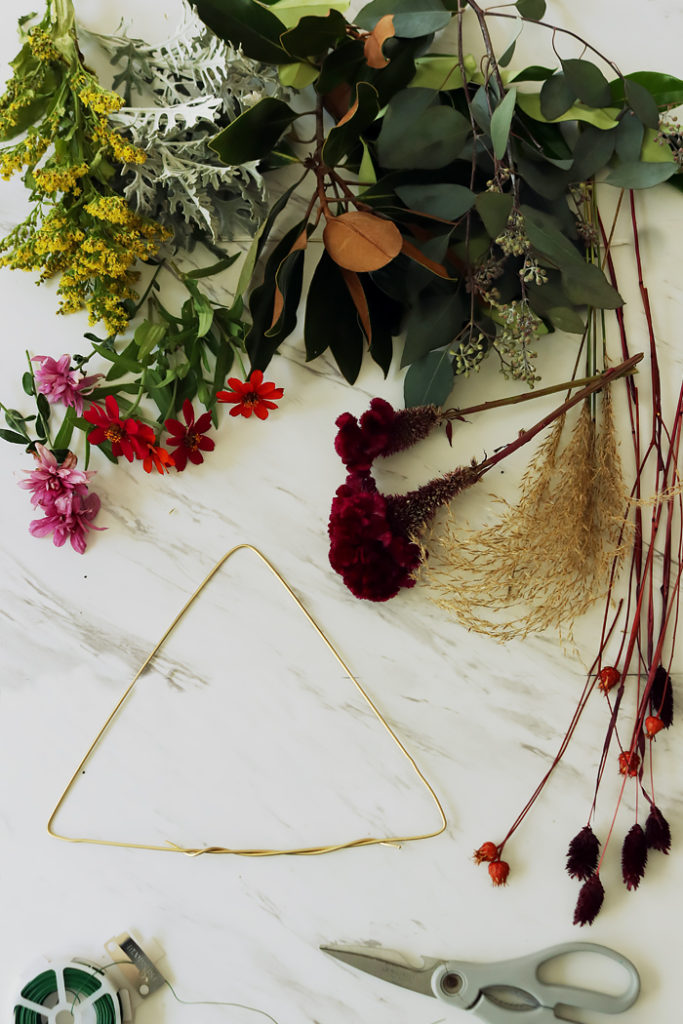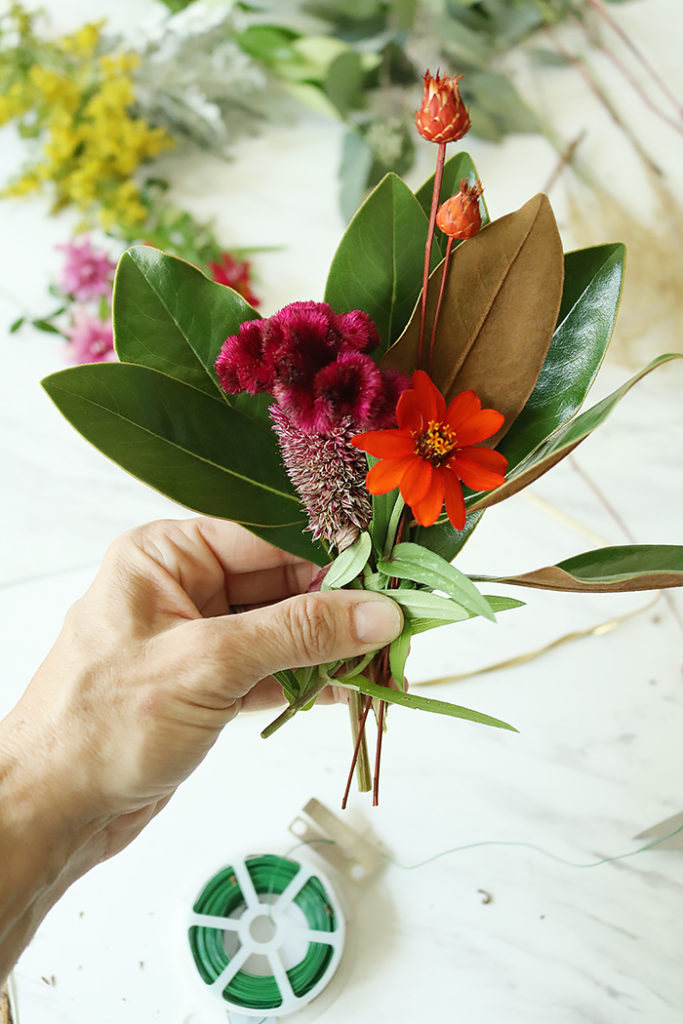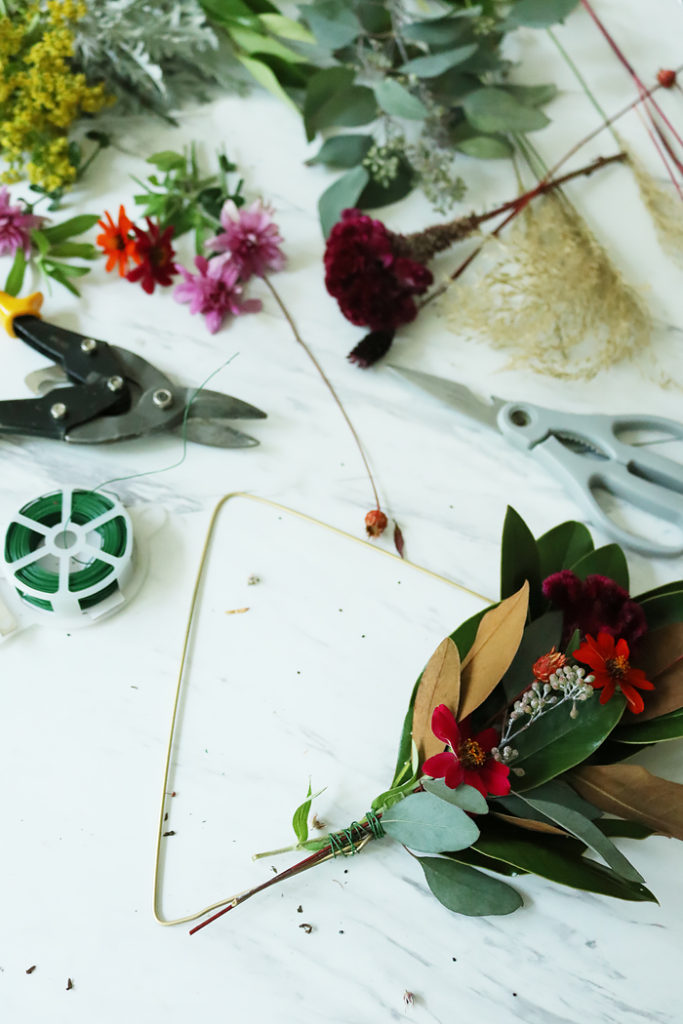 Start with the leaves and then add three decorative flowers or berries. Cut the stems an inch from base. Wrap floral wire around the base of the flowers, then wrap the floral bunch around the base of the wire wreath, making sure it covers where the twist is located. Repeat about three more times. Hang the wire wreath with ribbon.
I love the look of hanging the wreath in other places other than a door. Get creative and have fun decorating your home with these modern harvest wreaths.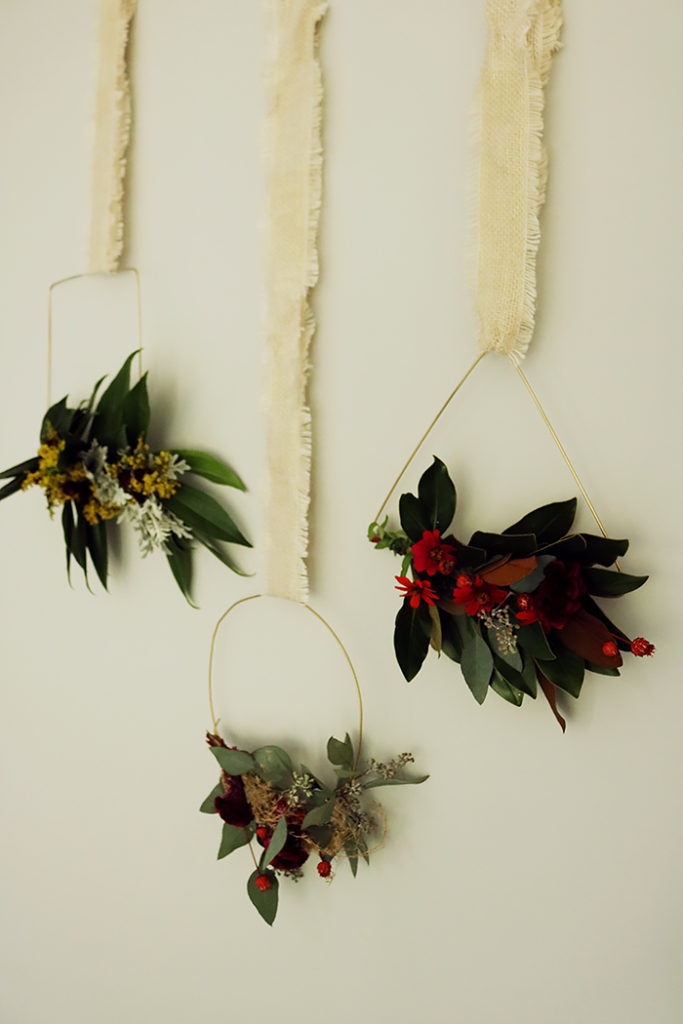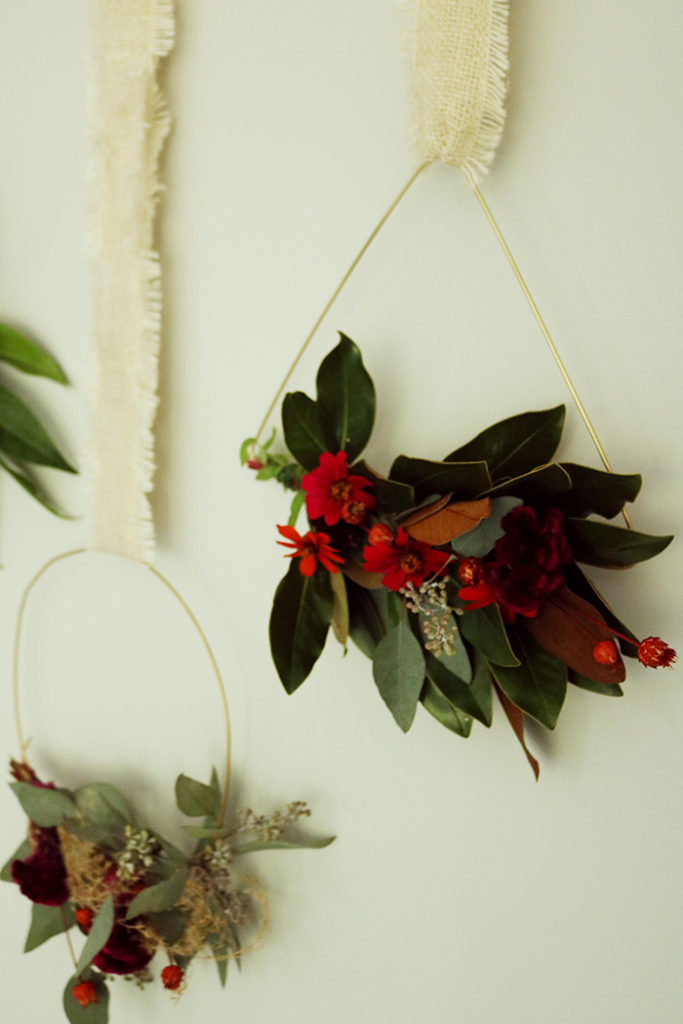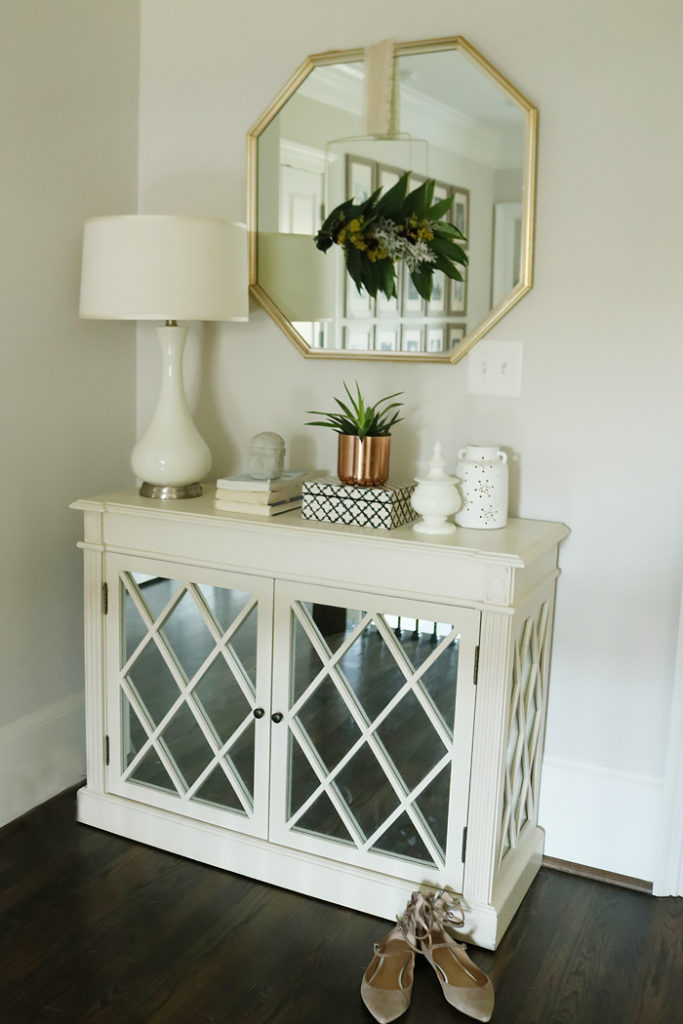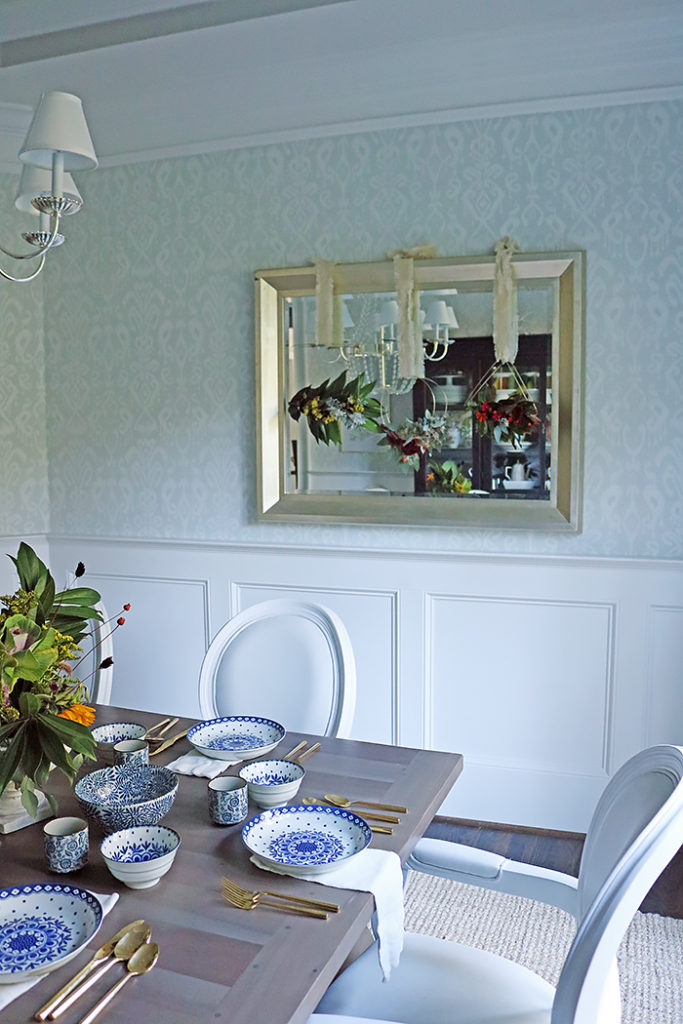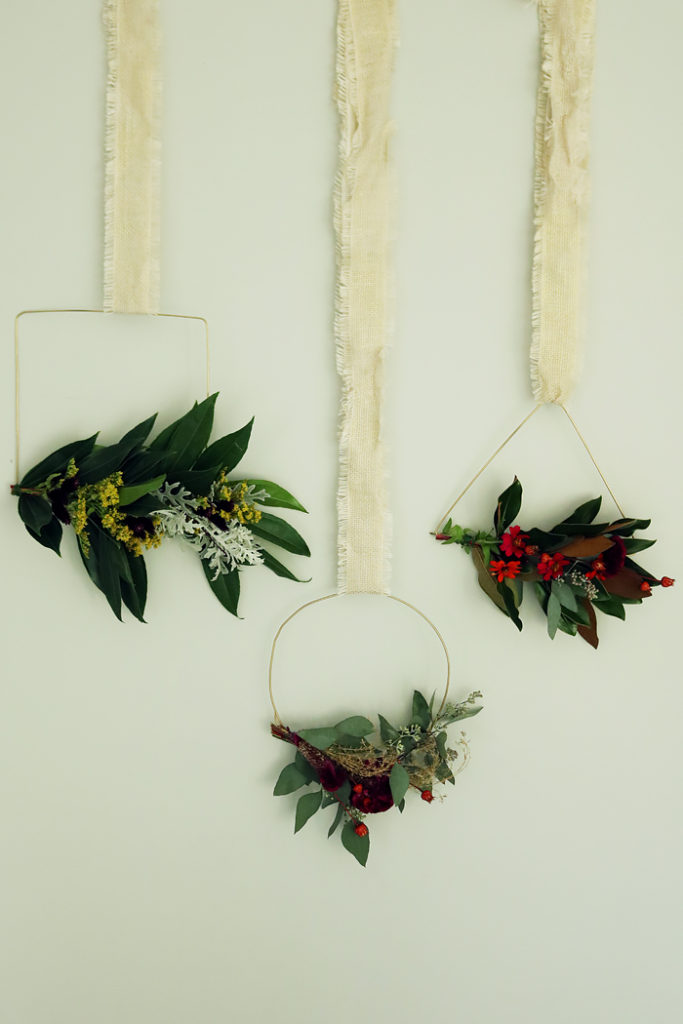 SHOP similar items: