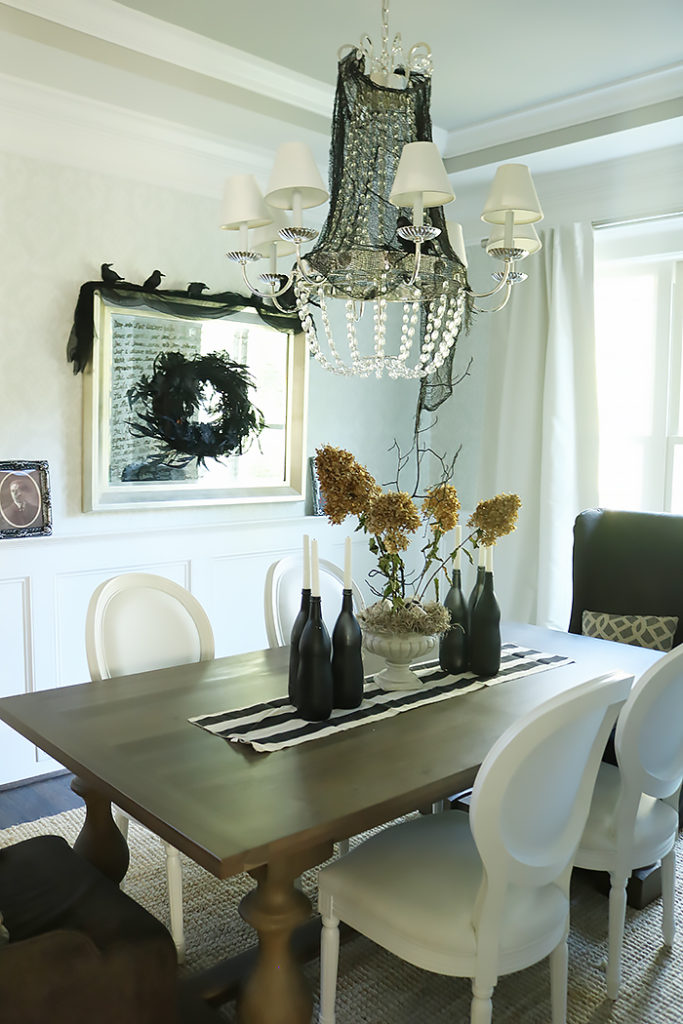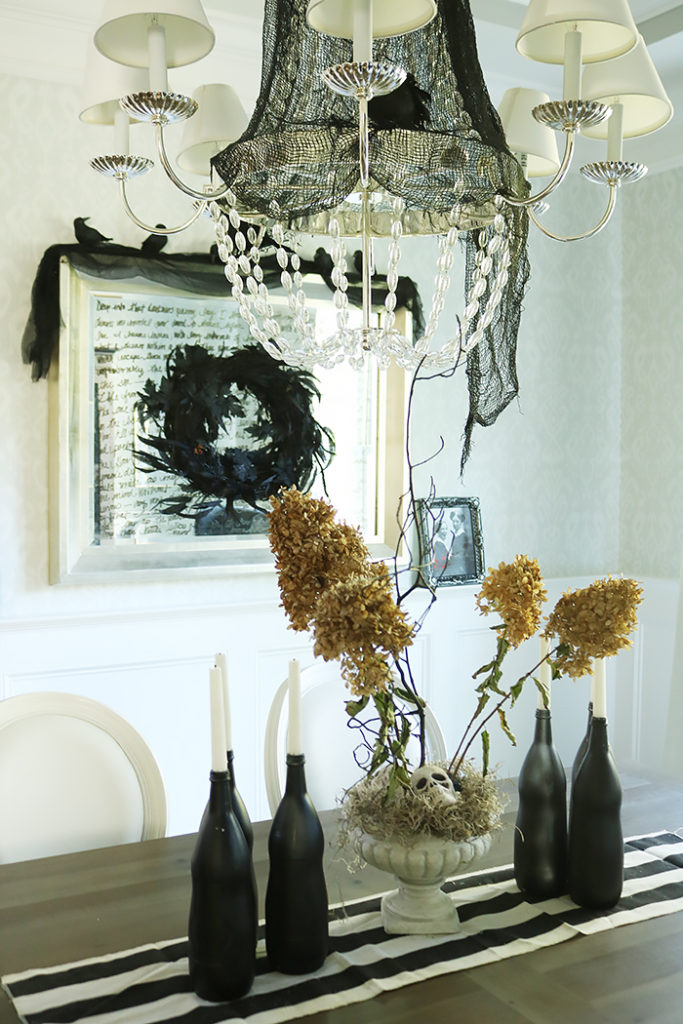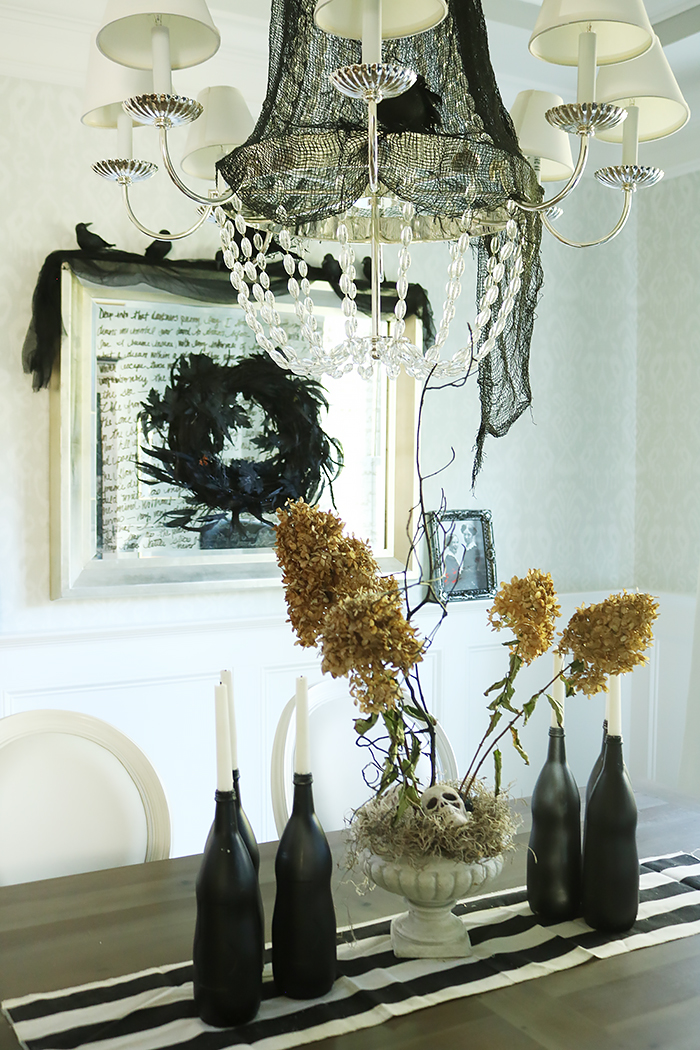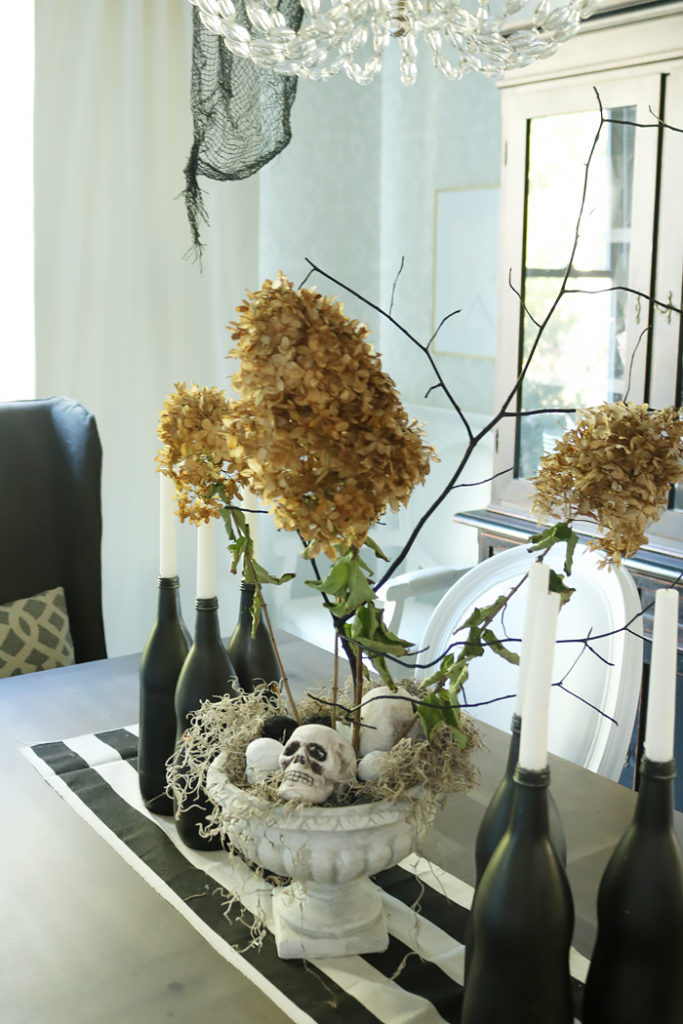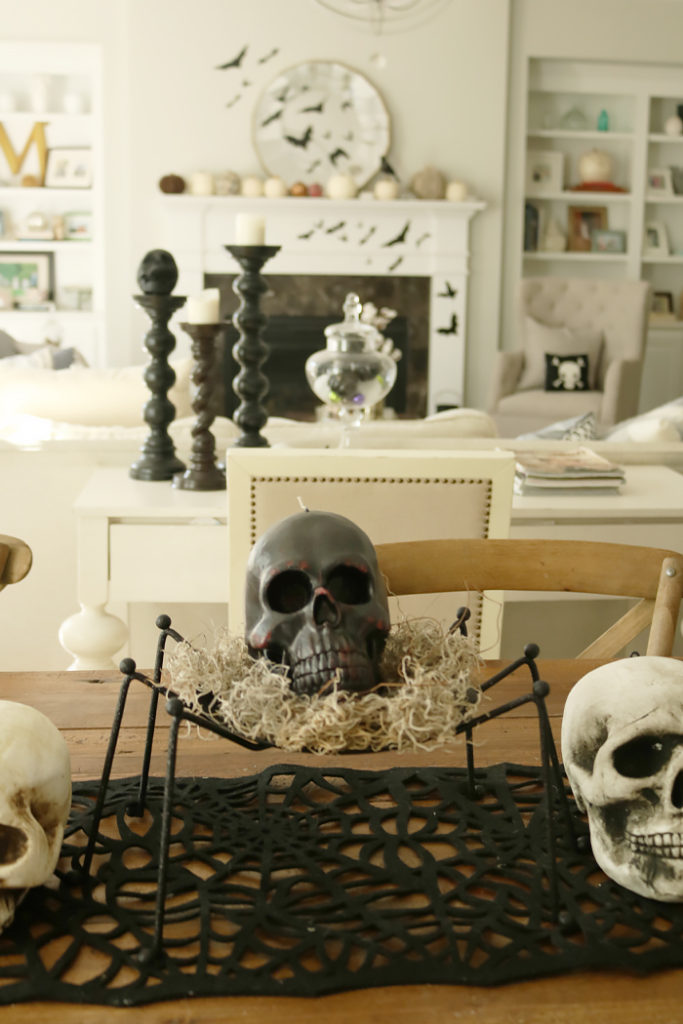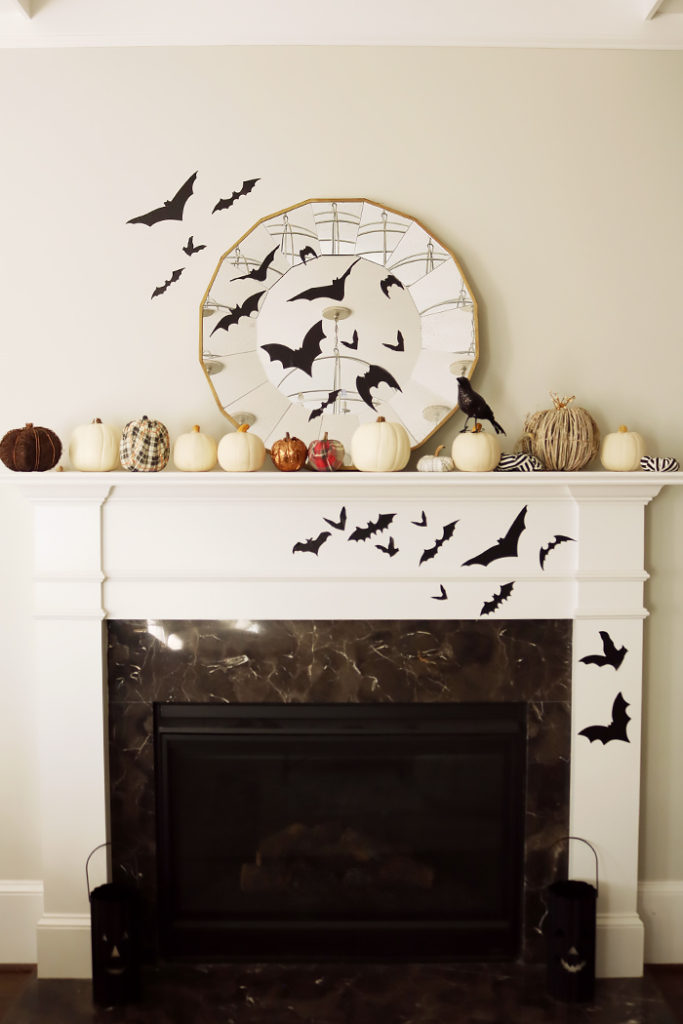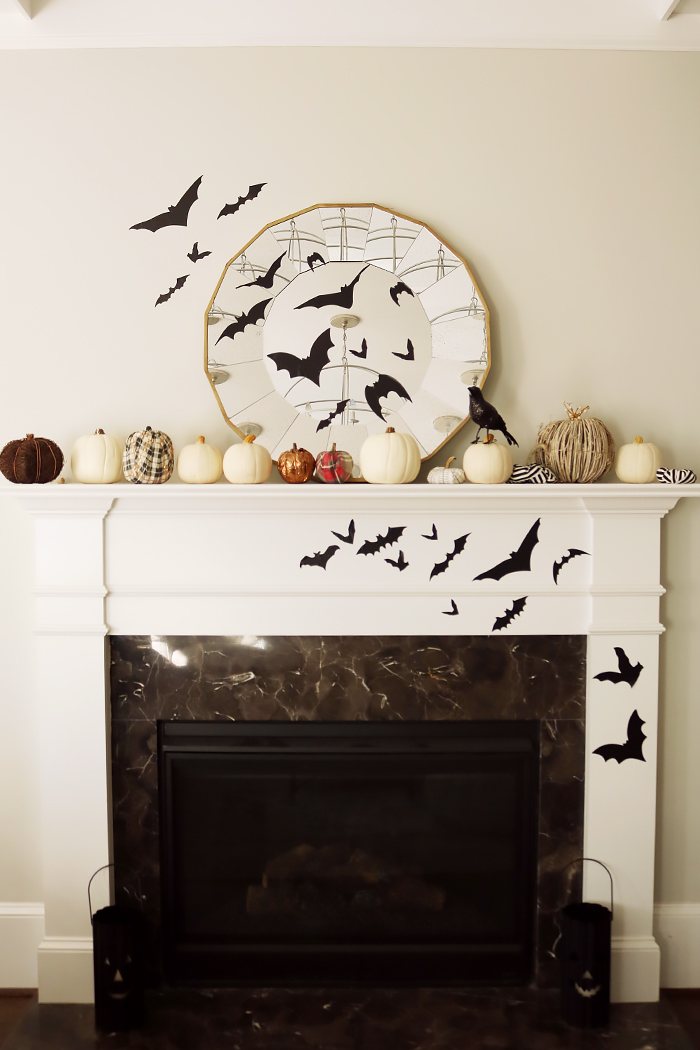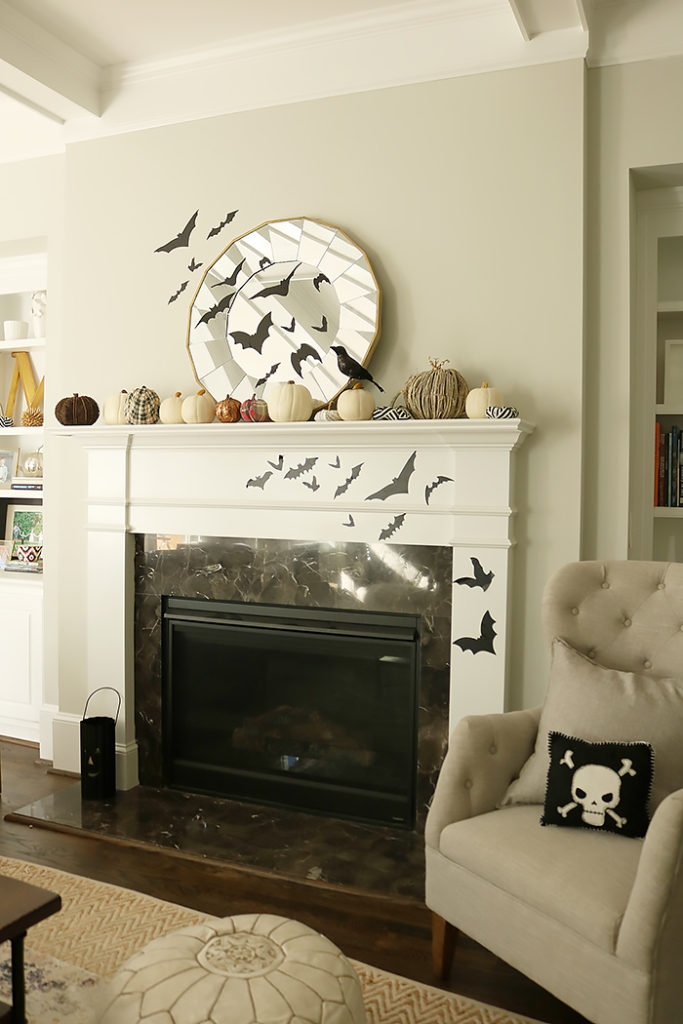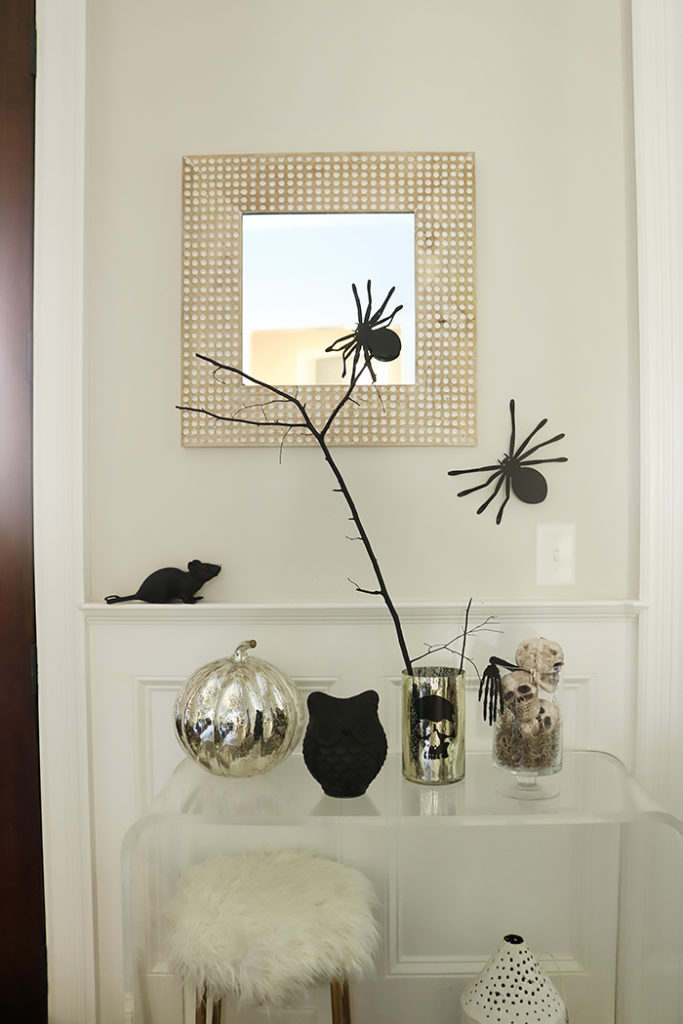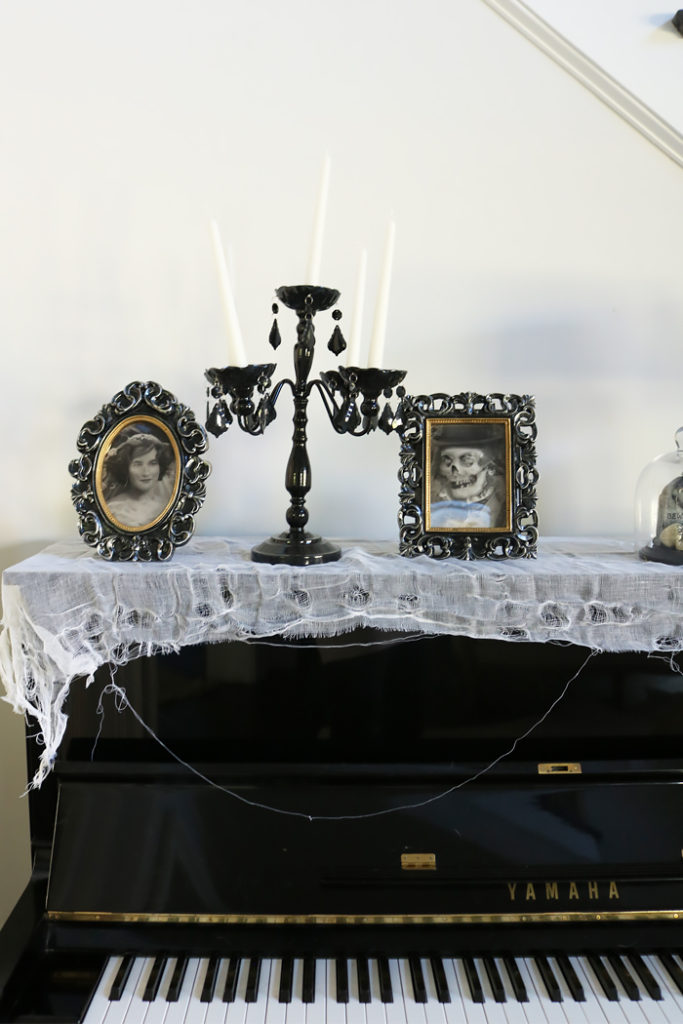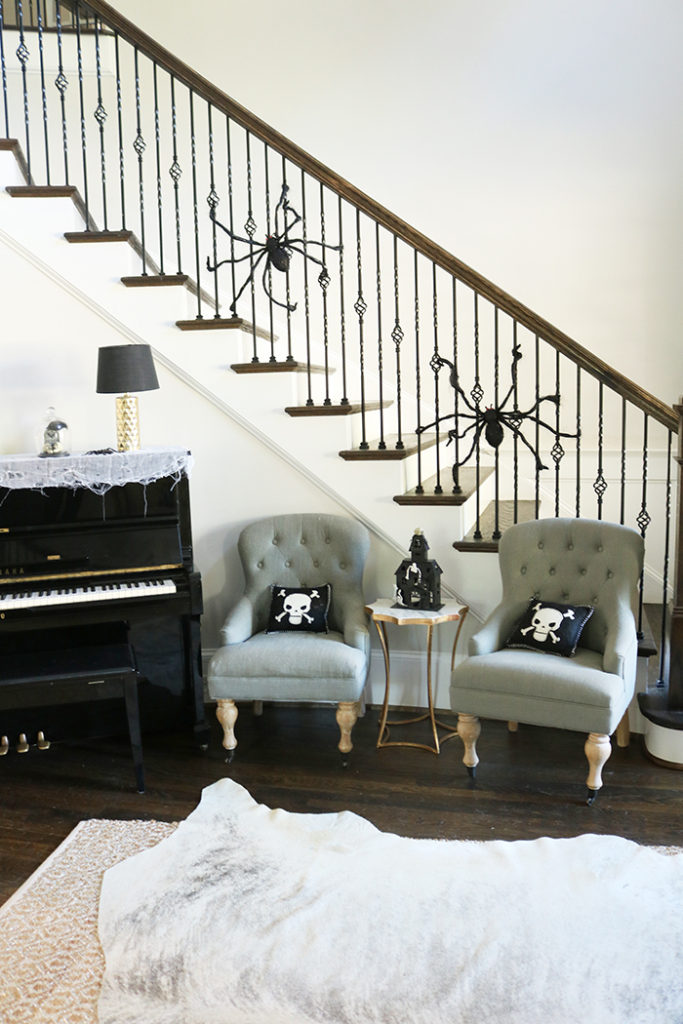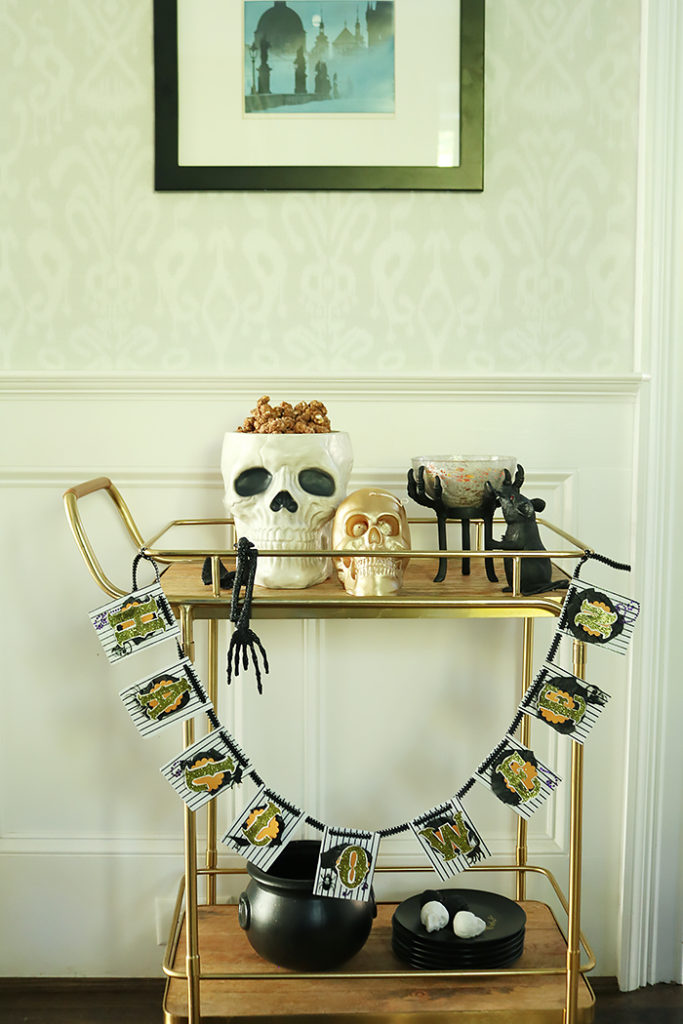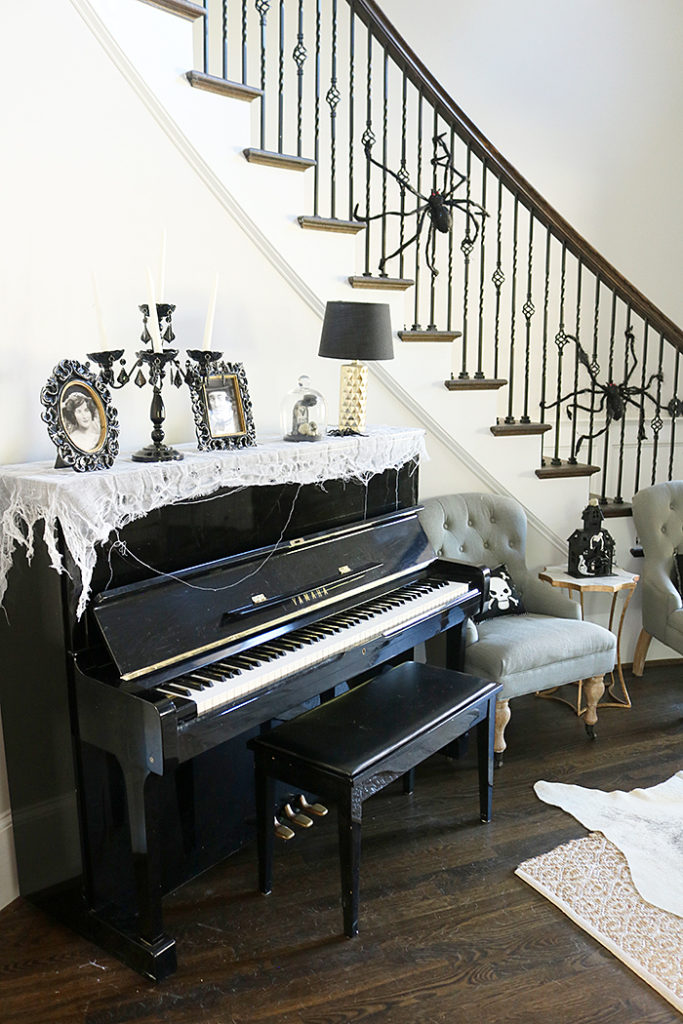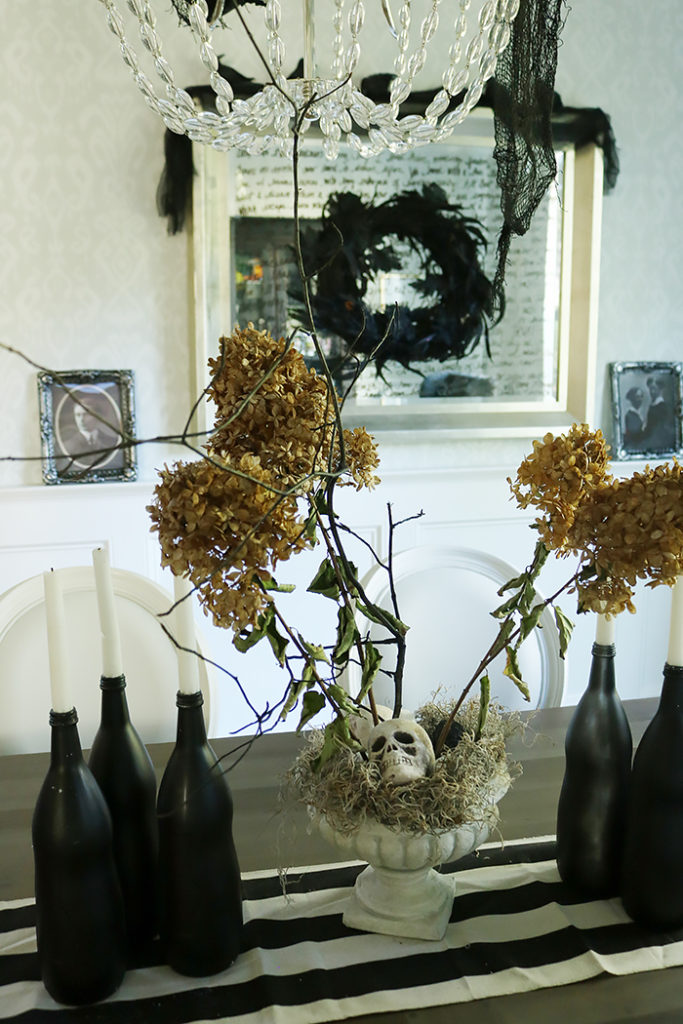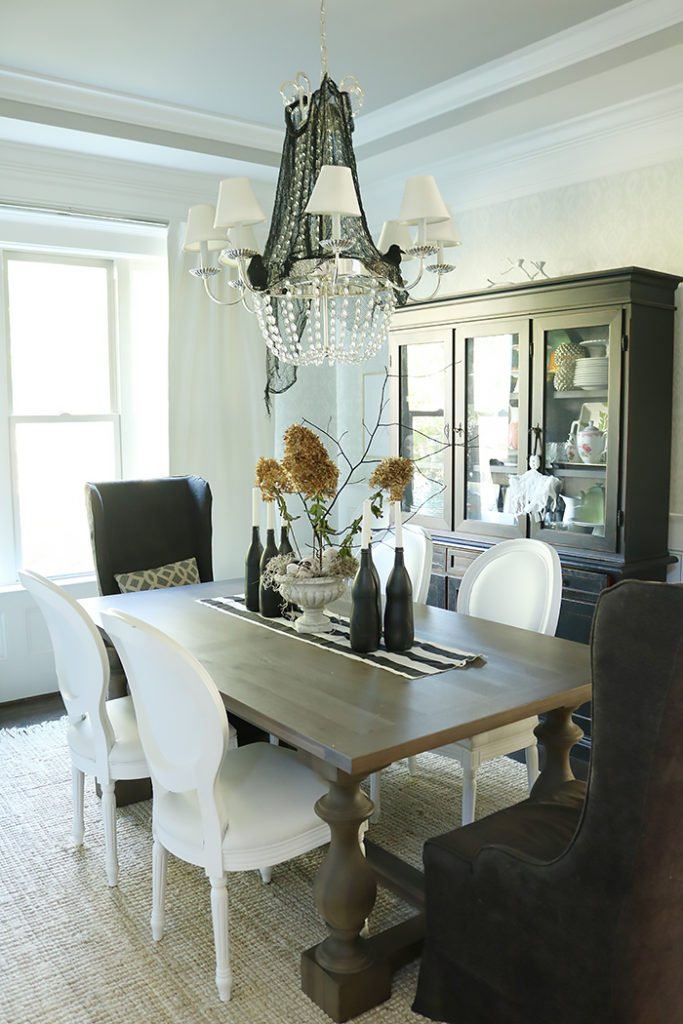 o
Easy Halloween Decorations
This is the first year that I am actually throwing a Halloween party.  The past few years I've planned our neighborhood Halloween party but it's usually for the neighborhood kids and all outdoor games like cake walk, donut on a string, mummy bowling.  But this year is my first Halloween adult costume party so I am excited.  There are so many decorating options, but I wanted to do easy Halloween decorations to keep money cost down and also not to make everything look so cluttered and over the top.  Halloween can do that!  Many of my Halloween decorations were broken from not being stored properly (oops!) but most were still in good conditions like my Halloween glass cloches.  But really I didn't have as many decorations as I thought I did, so many brain was thinking how to keep costs down but set up easy Halloween decorations.  Here are a few easy Halloween decorations ideas I came up with.  The party is this weekend so many of the decorations I am setting up the day of the party, but this is kind of an idea of what we have currently set up in the house.
 Decorate with candles.  I am planning to have flameless and some real candles all around the house on the day of the party.  Turn the lights down and let the spooks come out.
Use white flat sheets to cover furniture.  This will make the room appear instantly neglected.  Add "moth-eaten" or cheese cloth to curtains for the perfect finishing touch.
Spray paint glass bottles black, and add white candles for a cheap and easy Halloween decoration for your table centerpiece.  The white wax will melt on the black bottles creating antique affect.
Spray paint branches black and add dead flowers for another cheap and easy Halloween centerpiece.  Add Spanish moss to the bottom of the urn and fake Skeleton heads from the dollar store.
Take black cheesecloth sheets from the dollar store and cover over chandeliers and tabletops to create a creepy room that is a sure sign that ghouls have taken over.
Take heavy duty black garbage bag and with scissors cut vertical strips from the bottom and stopping a few inches from the top to make a tattered, twisted curtain.  Hang from a room entrance for a haunting entrance.
Have fun decorating with spider webs.  They are cheap and easy to spookify a room!  Add little plastic spiders.