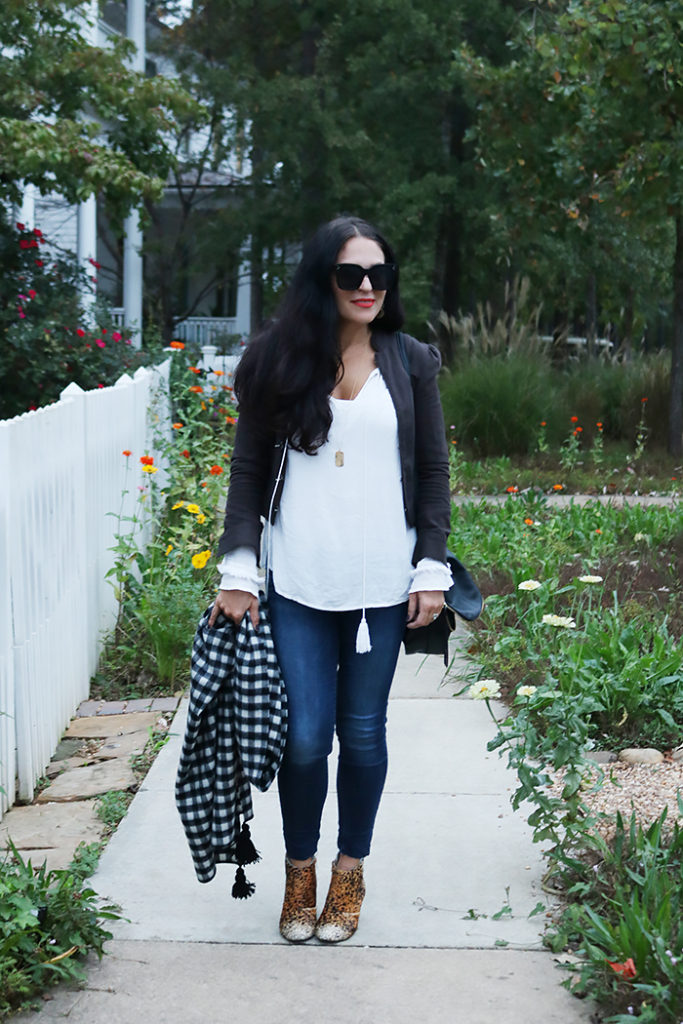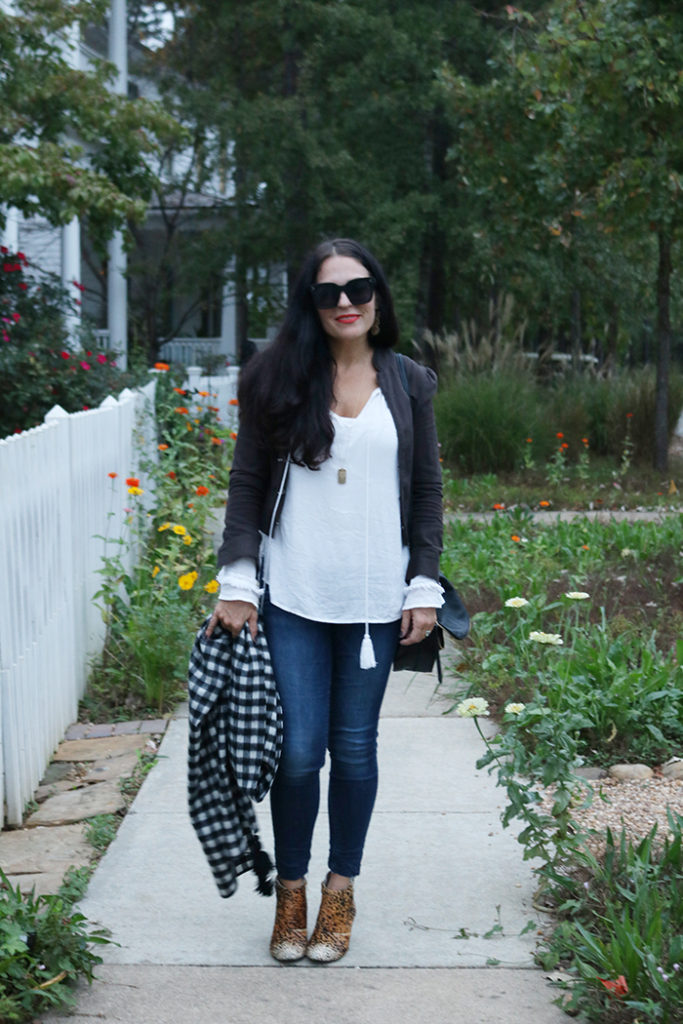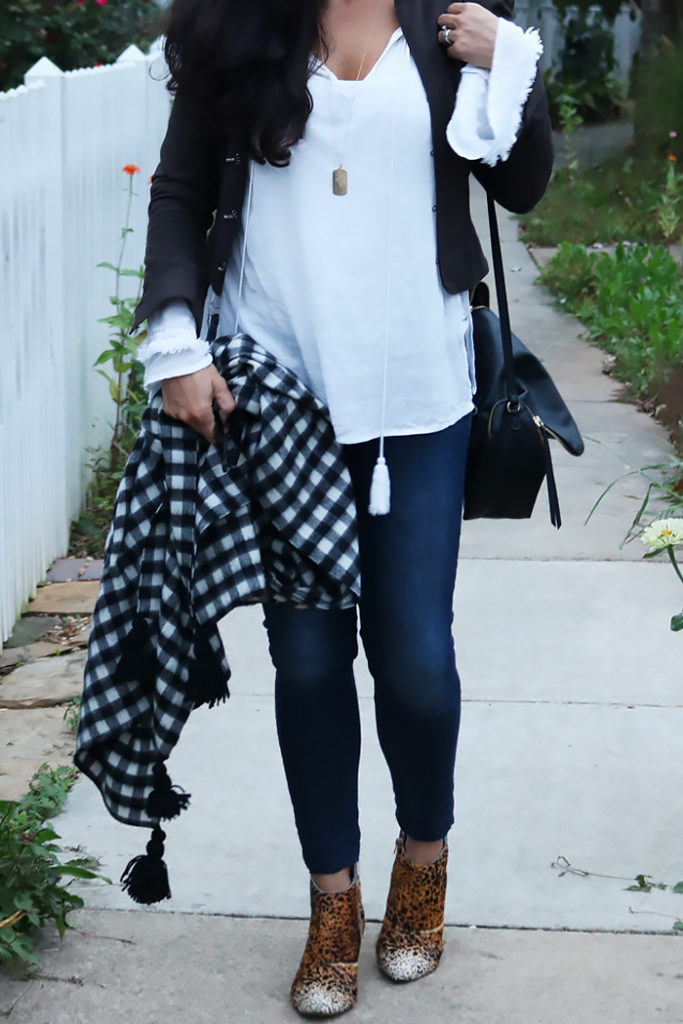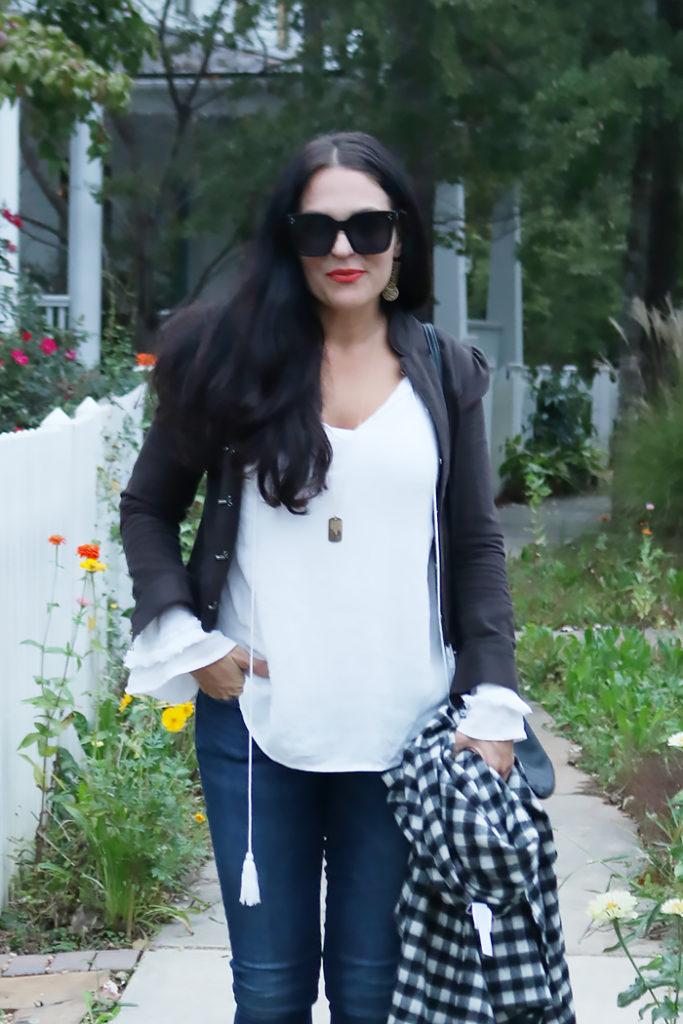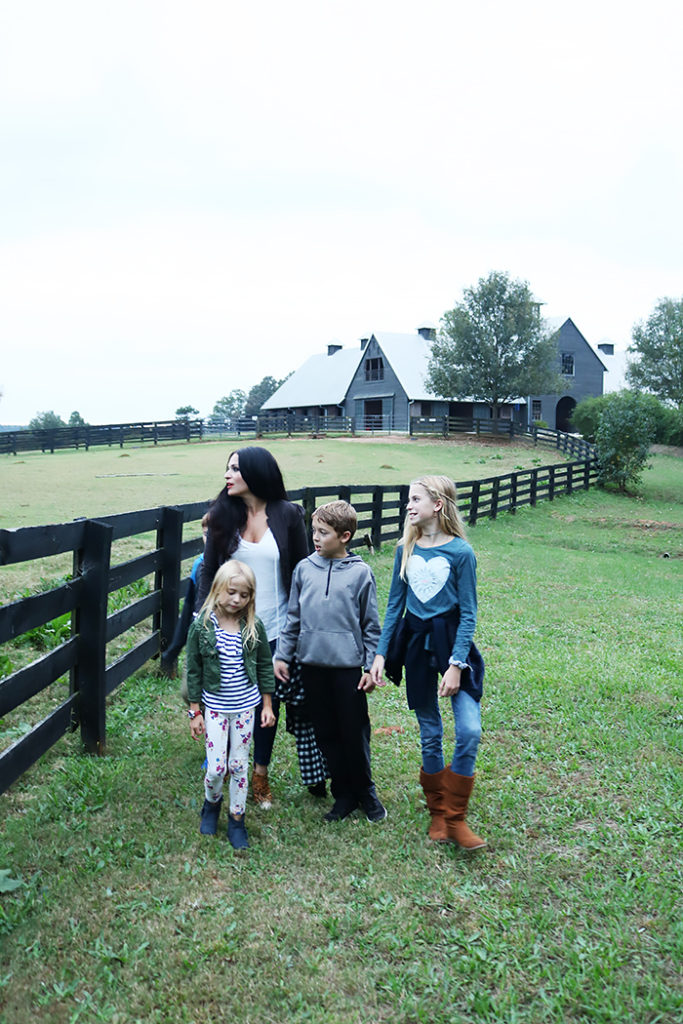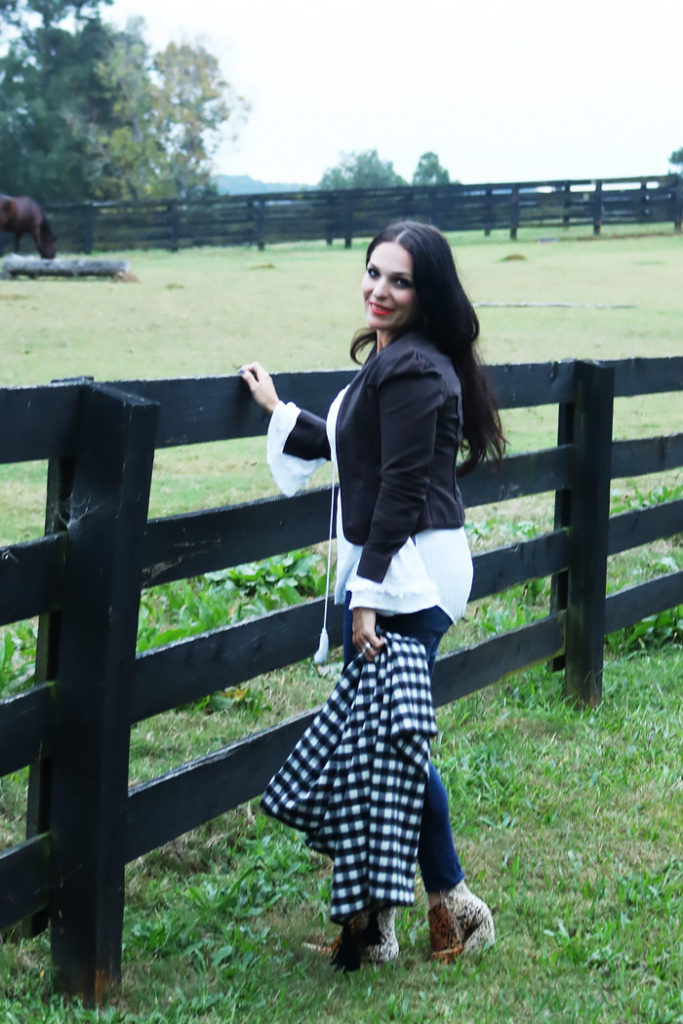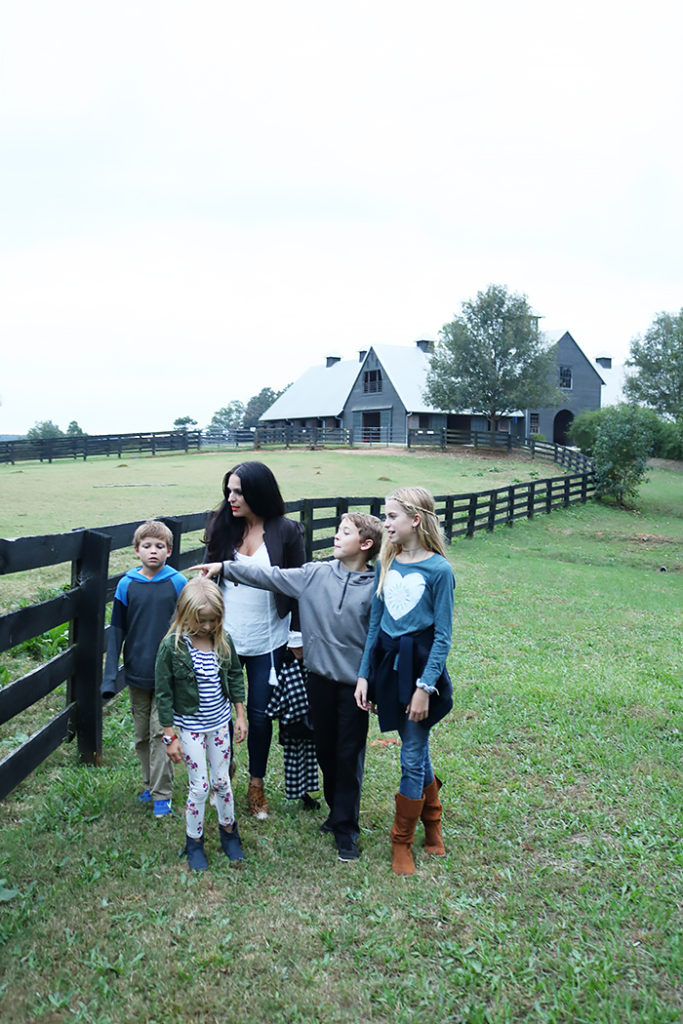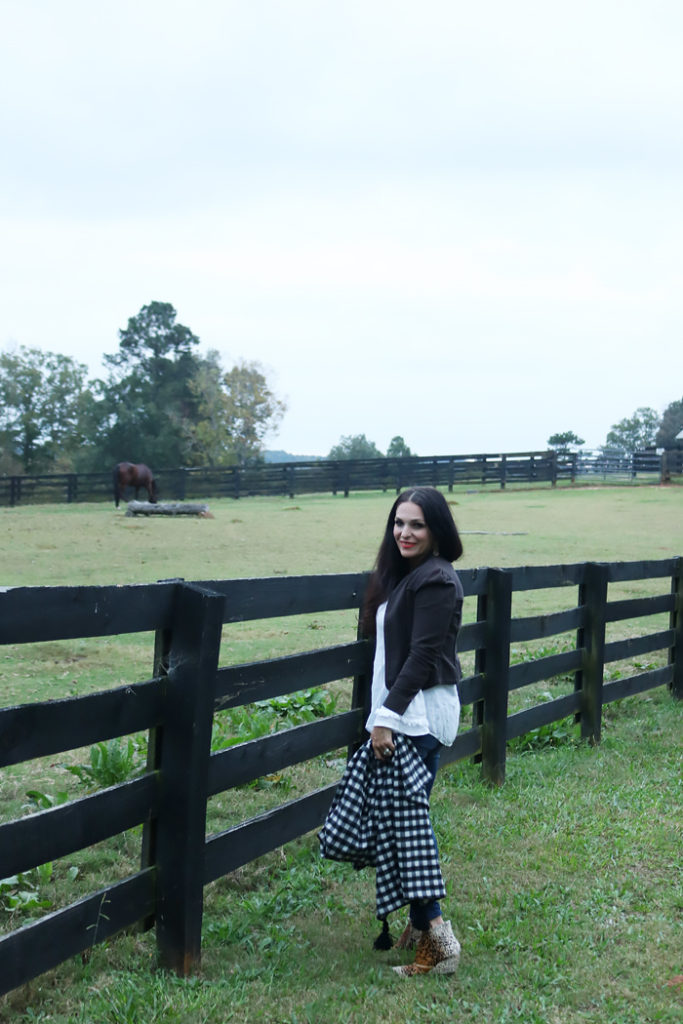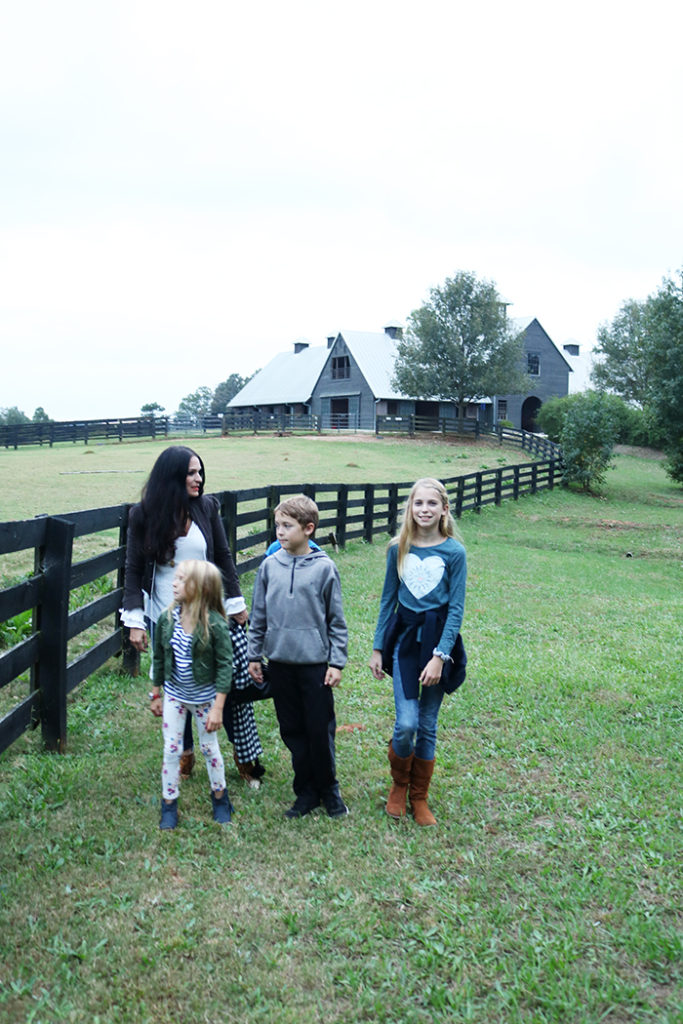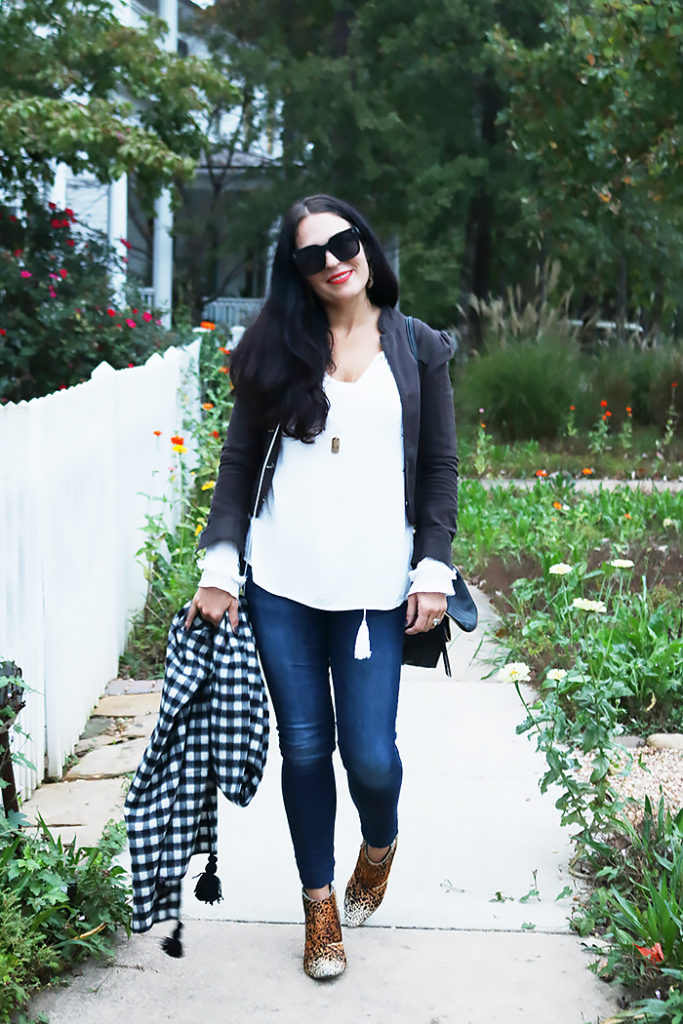 Fall Favorite Trends
I think this was the first weekend that I have worn anything Fall-ish.  The temperature has been in the high 80s, but this weekend it finally dropped to the 60s this weekend, and I was excited to pull out boots and a jacket.  We spent part of the weekend at Serenbe, which is located just outside Atlanta.  I love when we get any chance to spend time in Serenbe.  It's such a charming urban living community, and the perfect place to snap pictures!  We took the kids to see Serene Playhouse's "The Sleepy Hollow Experience", and it was a huge success.  The kids loved it and weren't
"too" scared.  Prior to the play we explored the stable and walking trails and ate at one of Serenbe's farm-to-table restaurants.  Exploring the neighborhoods was so much fun.  Many of the homes had all their Halloween decorations up, and the smell of Fall was definitely in the air.  With Autumn finally here, I love to see that many of Fall favorite trends are similar to ones from last year and are on repeat.  Here are a few of my Fall favorite trends that you will see in style this season.
Love these sunglasses that are a designer dupe from the ones below!
SHOP the POST:

Fall Favorite Trends:
Mixing of patterns and textures–make sure you don't look like you mixed in the dark.  Here are some general rules though–Keep the patterns in the same color family, mix prints in similar family, where neutral colors to make it an easy transition.
Wear buffalo plaid or plaid check–thought to originally be an outdoorsy pattern, plaid is becoming an effortless classic style that is more polished and sophisticated.  I love mixing a plaid with a good stripe.  Or plaid with leopard.
Leopard pattern– another great pattern, the leopard print is found this season in not only skirts and cardigan, but now loafers, heels, mules and even sneakers.
Denim–Not only found in jeans, but denim is taking center stage in jumpsuits and jackets.  You can even find it with purses.
Silver Streak–more over gold, silver is here!  I love that metallic is still strong but this season silver will have it debut!
Jewel tones— jewel tones return with plums, sapphire, yellows.  If you mix two jewel tone colors, remember to stick with one main color and then add a secondary color in the shoes, jacket or purse.  I'm happy to see jewel tones make a comeback this season.
SHOP Fall Favorite Trends:
Mixing Patterns and Textures
Wear Buffalo Plaid or Plaid check
Leopard Pattern
Denim
Silver Streak
Jewel Tones