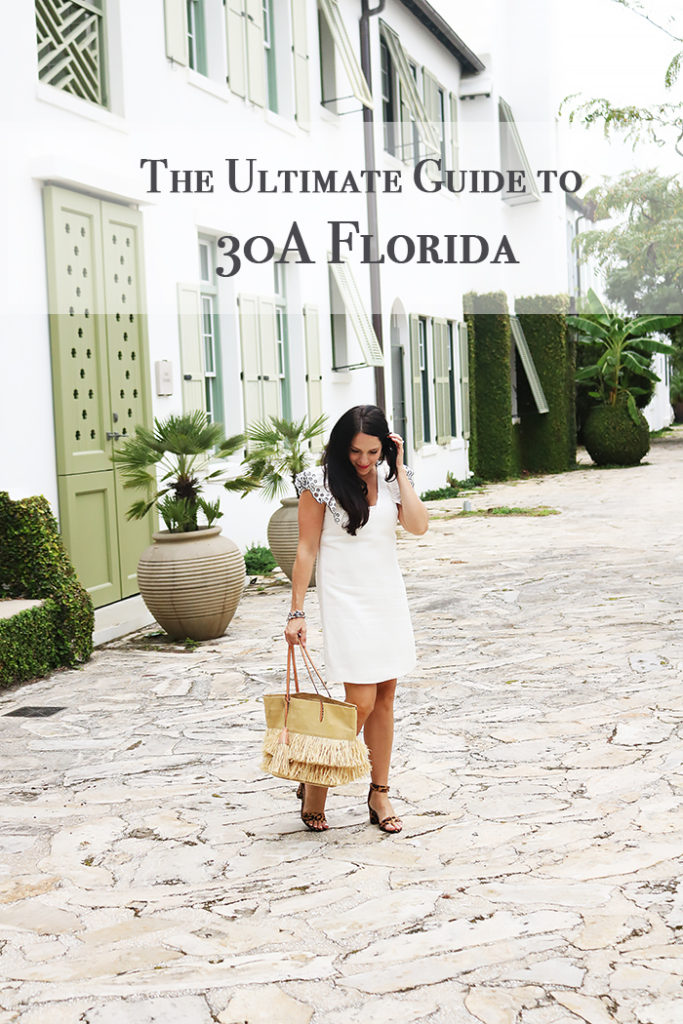 The Ultimate Guide to 30A Florida
When we lived up in Connecticut, we were obsessed with Cape Cod and it's islands and visited the area multiple times a year. When I found out we were moving to the South, my heart ached because I knew our summer times at Cape Cod were coming to an end. But since we have moved to Atlanta, the Florida Panhandle, specifically the 30A, has become a new beach favorite and a replacement for our beloved Cape Cod. Just a short 5 hour drive and we are at the world's most beautiful beaches. We visit the 30A quite a bit every year, that by request from so many of you, I put together the Ultimate Guide to 30A Florida–broken up by beaches of where to stay, eat and shop. Before I give you a breakdown of the 30A, so many have asked what exactly is the 30A. Well it is short beach highway, called 30A, located between Destin and Panama City. It's quaint and quiet with charming chic beach towns that line the crystal emerald blue waters and white sandy beaches. The beach communities on the 30A have strict commercial and residential codes that prohibits high-rises and hotels to be built and construction to adhere to architectural details and codes. This keeps the charm of towns and keeps the large hotels out! The beach towns are very laid back and perfect for families. It's not a place for beach clubbing and nightlife which is found in Destin or Panama City. So please stay away partygoers! 🙂 Check out The Ultimate Guide to 30A Florida!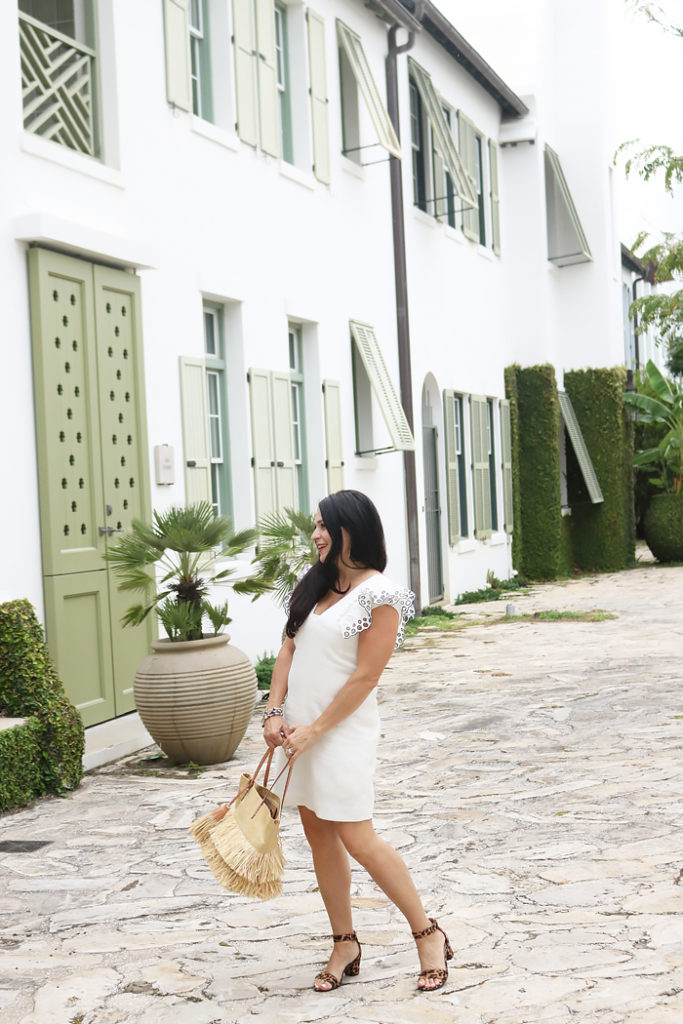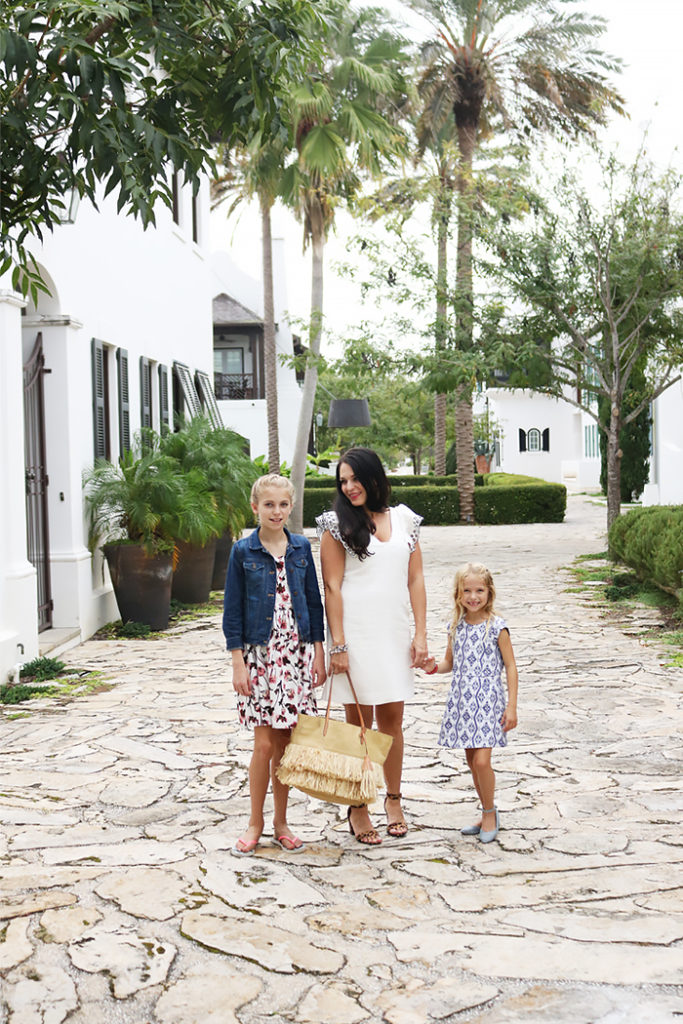 SHOP the Post:


When is the best time to visit 30A Florida? Well, anytime is good, of course! But we LOVE love love going in September/October. The ocean water is amazing at this time. So calm and the perfect temperature. I love to take out my paddle board in the morning, and you see the most amazing marine life because there is usually no waves in the water and the water is so clear you can see right down to the bottom. Also, the beach towns are much quieter with less tourists. This year, I was lucky enough to have my sister Christine and her family came out to visit us in Seaside, Florida, and they loved it so much they are scheduling another visit next year at the same time.
Okay below is the Ultimate Guide to 30A Florida broken up by beach towns. As far as where to stay, here are some recommended websites. Since there are not a lot of hotels on the 30A, we usually book a beach house. In addition to Homeaway and Airbnb, here are some other websites we have used that manages many of the rental homes on the 30A. You can search by beach town: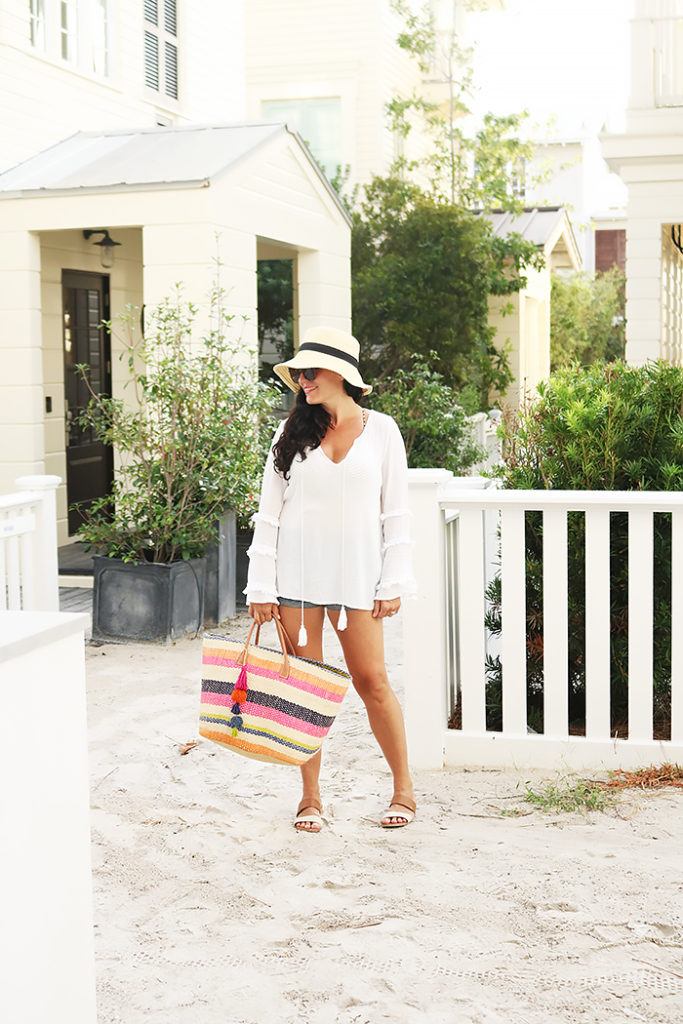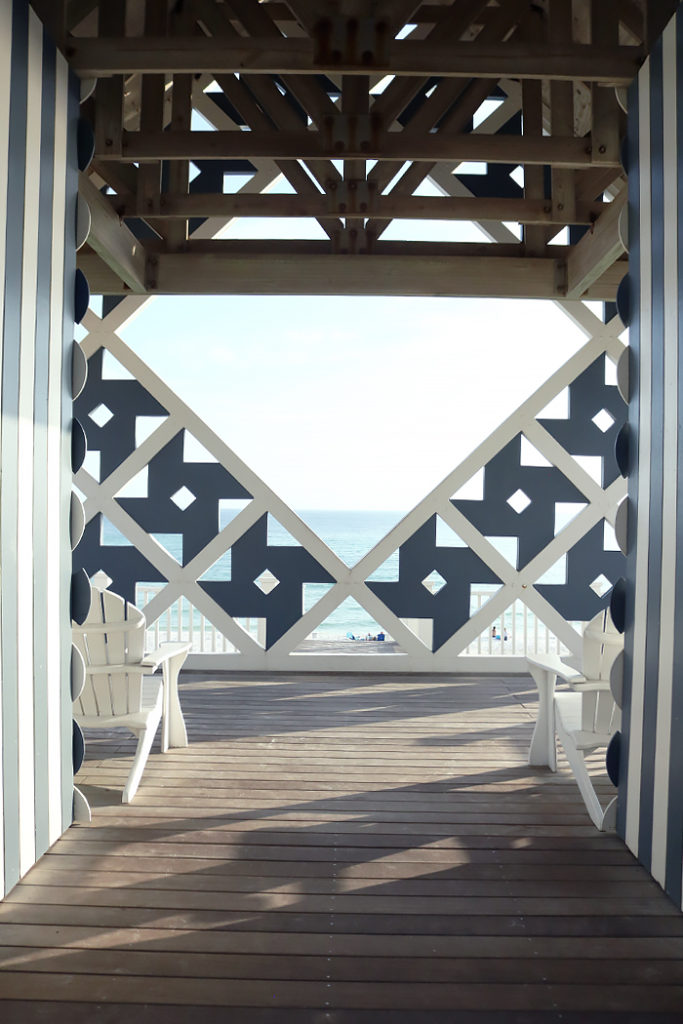 Seaside, Florida
Fun fact: The Truman Show was filmed here!
My favorite things to do in Seaside is stroll the charming beach entrances. A great place to take pictures and watch the sunset. Look up the town events to see what is happening in the Square like the Farmer's Market and Movie Night.
Where to Eat: Seaside Square is the place to be for good eats and yummy desserts. My friend recently told me to eat here but there are so many great restaurants that I'm not sure where to try first! The food in Florida is amazing!!
Where to Shop: head to Seaside Square to find outdoor shops and restaurants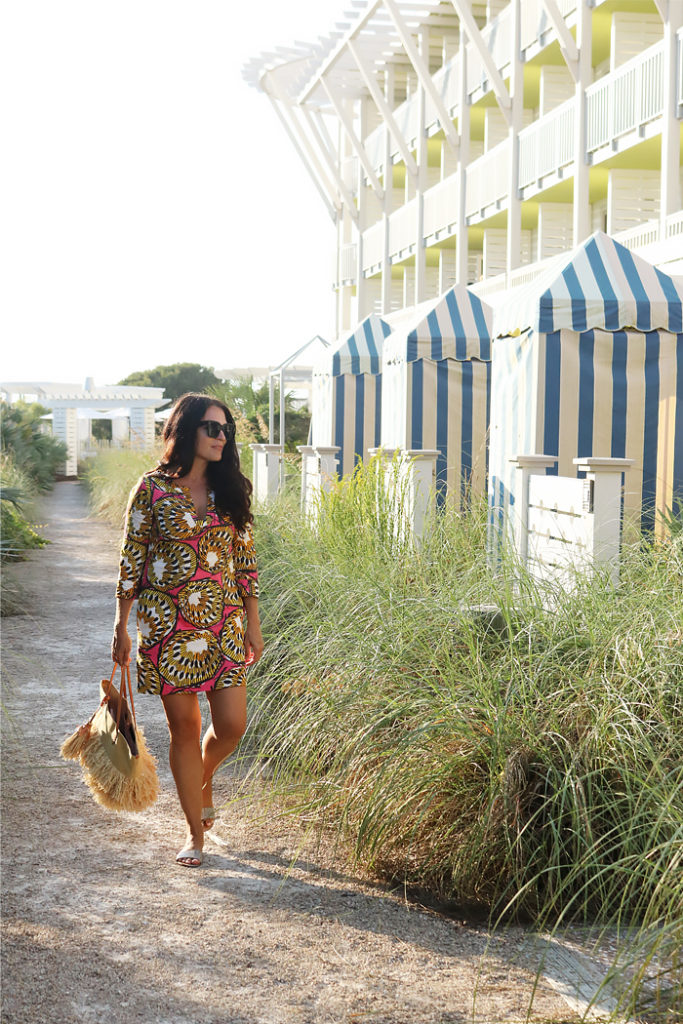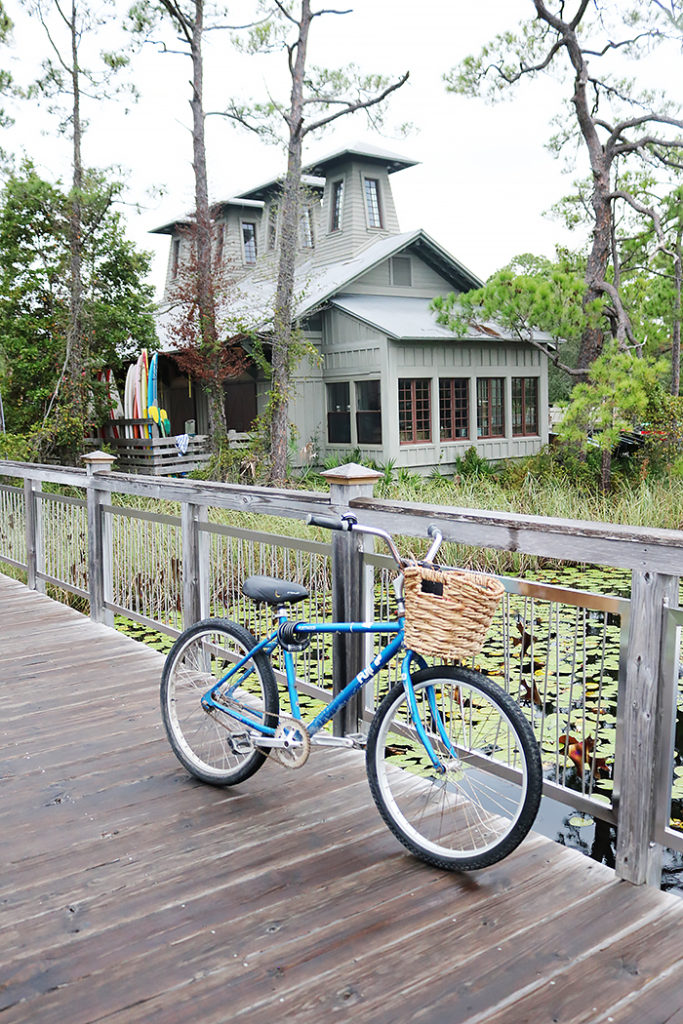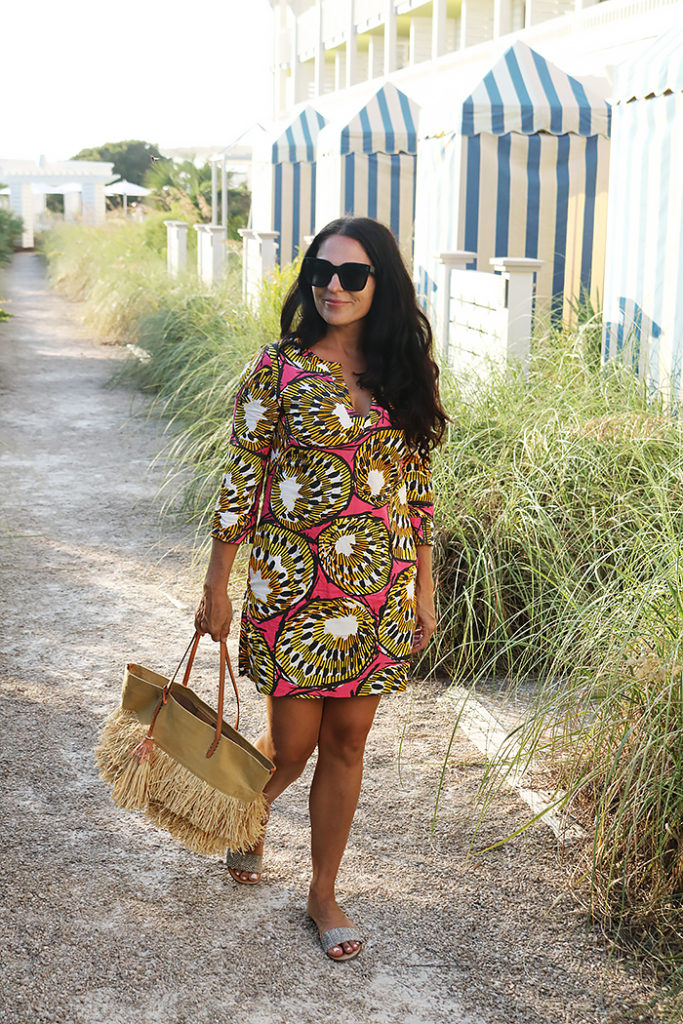 SHOP THE POST:


Watercolor, Florida
Watercolor is located right next to Seaside Florida
My favorite thing to do in Watercolor is bike to the park then take the bike trails over to Western Lake and watch the sunset. Biking around the charming neighborhoods to see the homes is also a favorite thing to do.
Where to stay:
Where to Eat:
Where to Shop: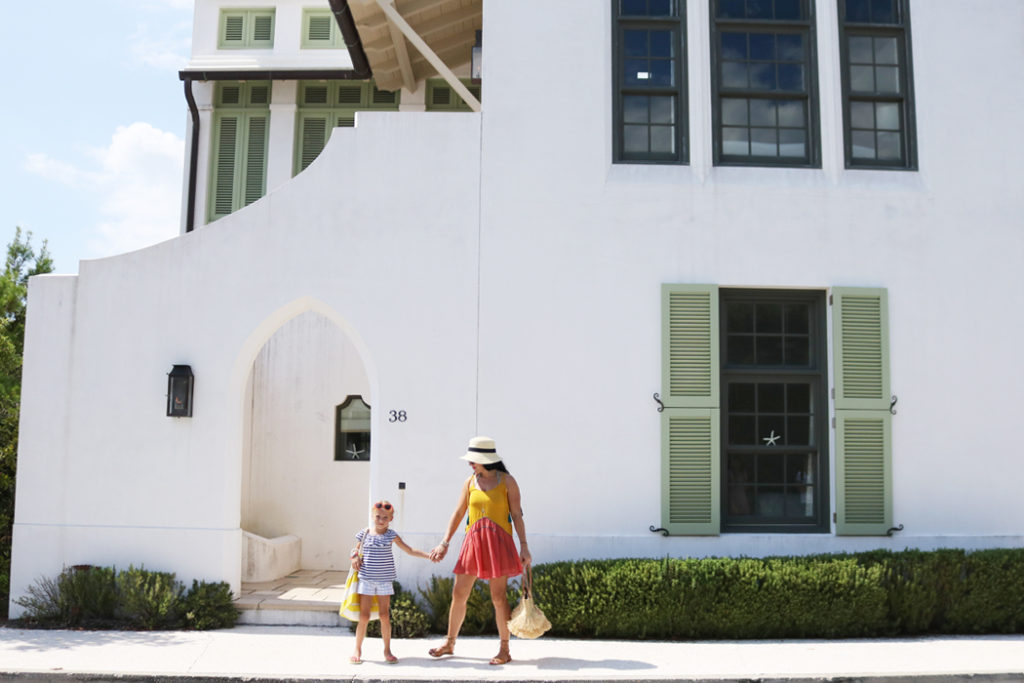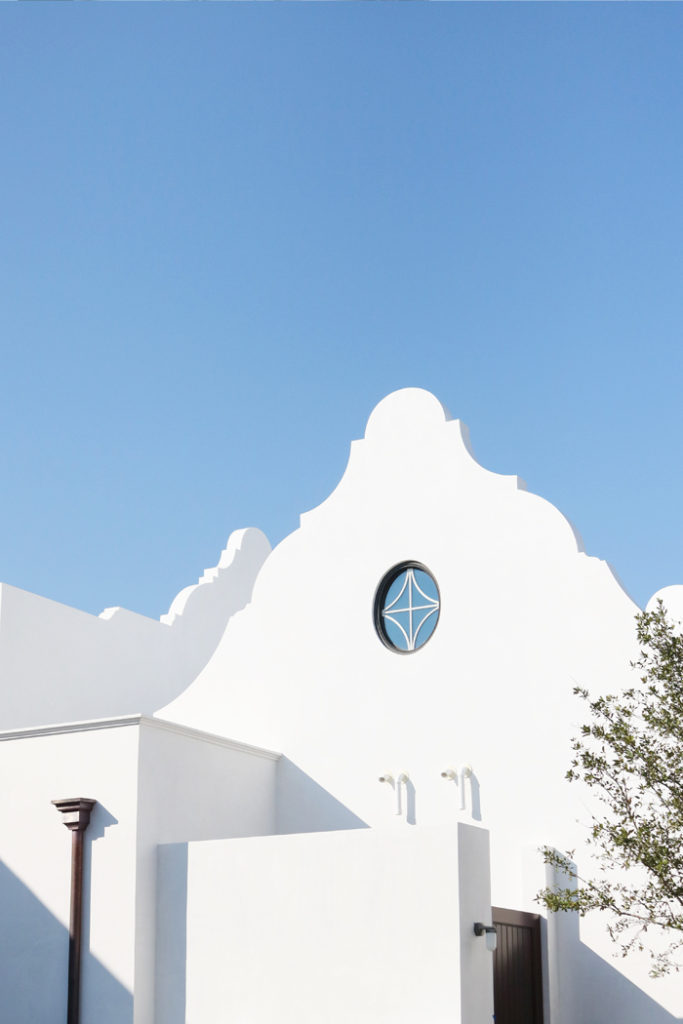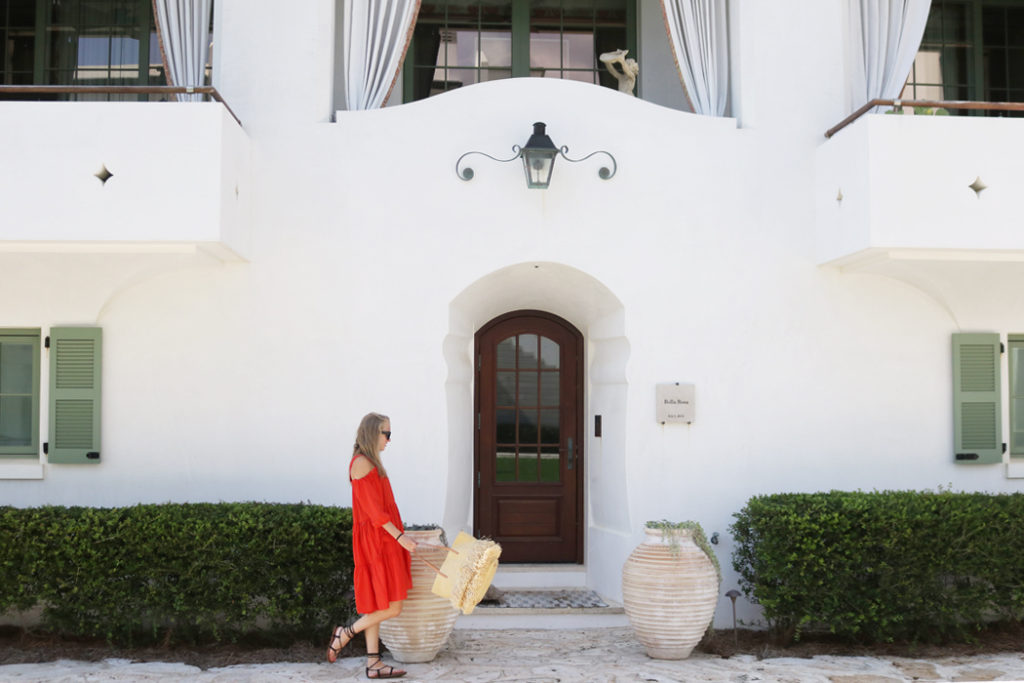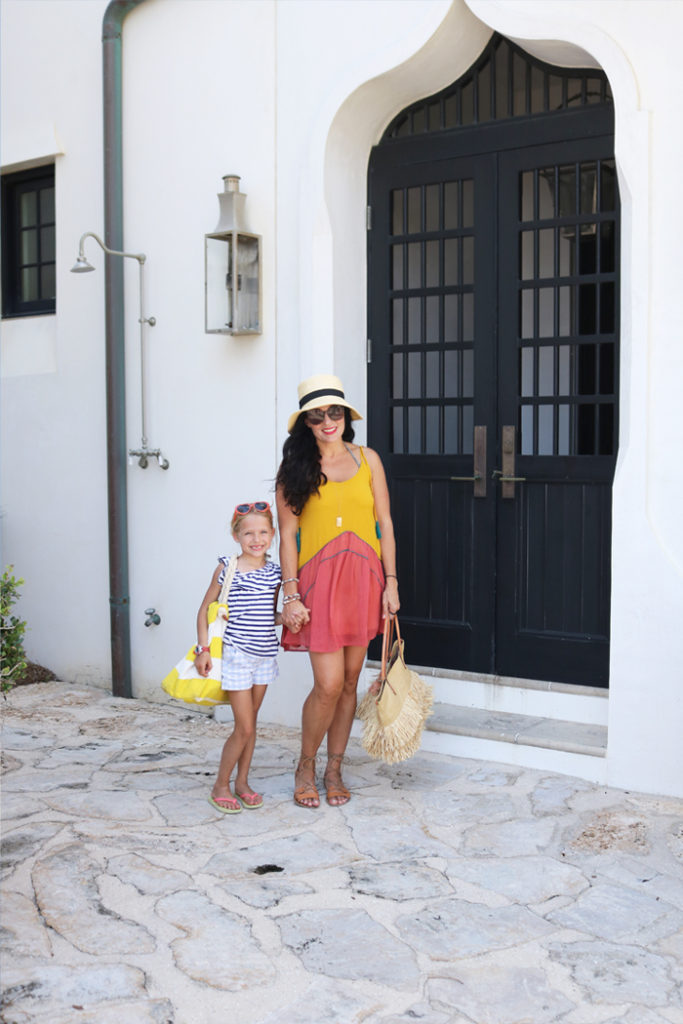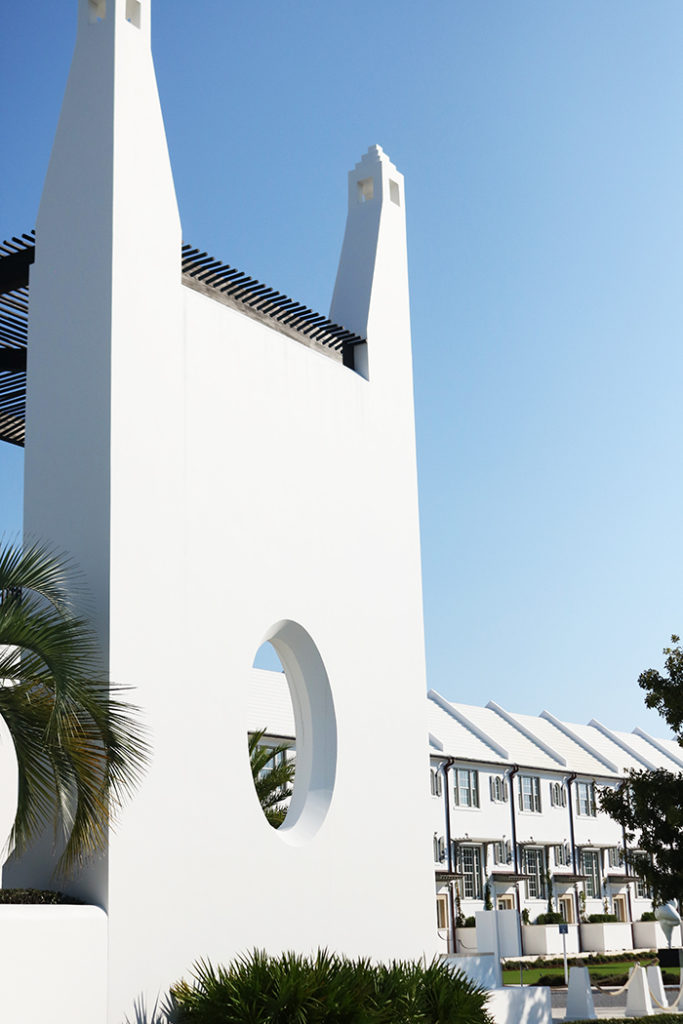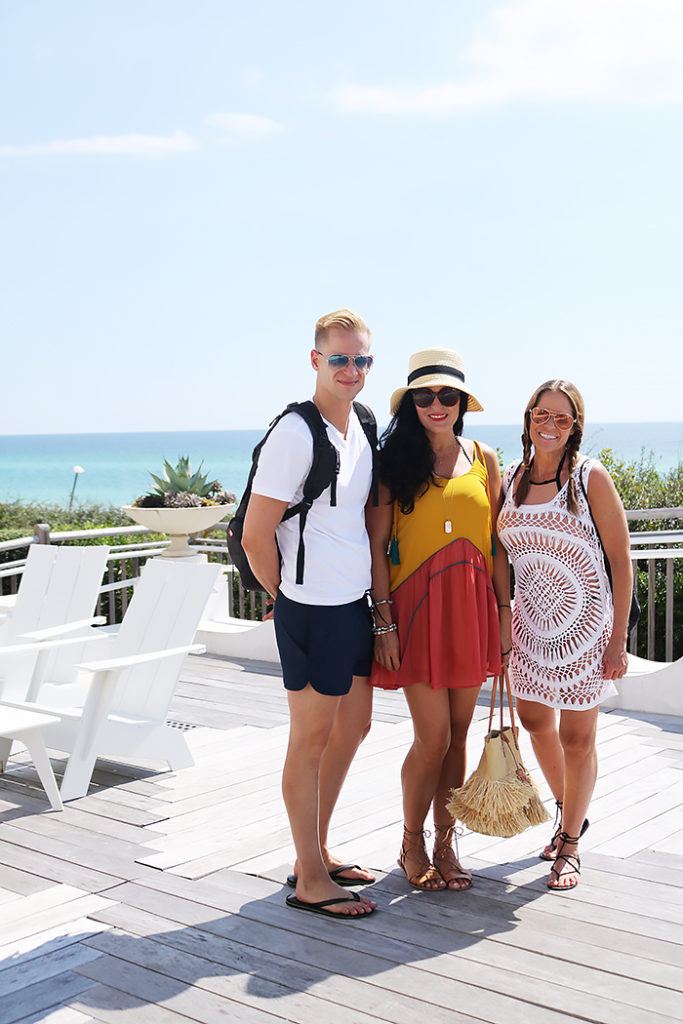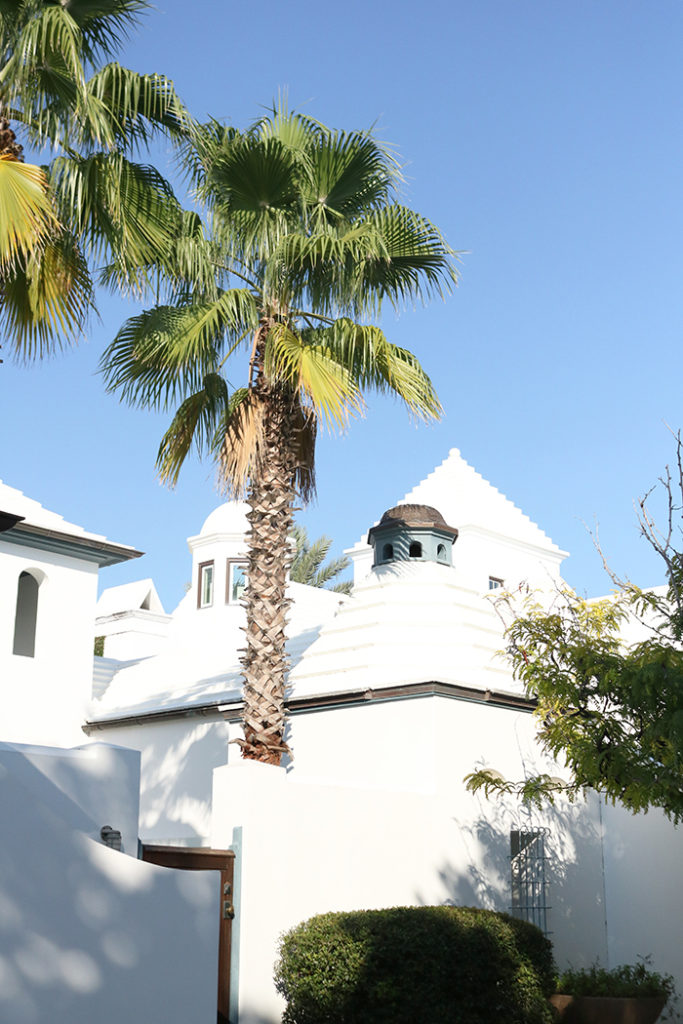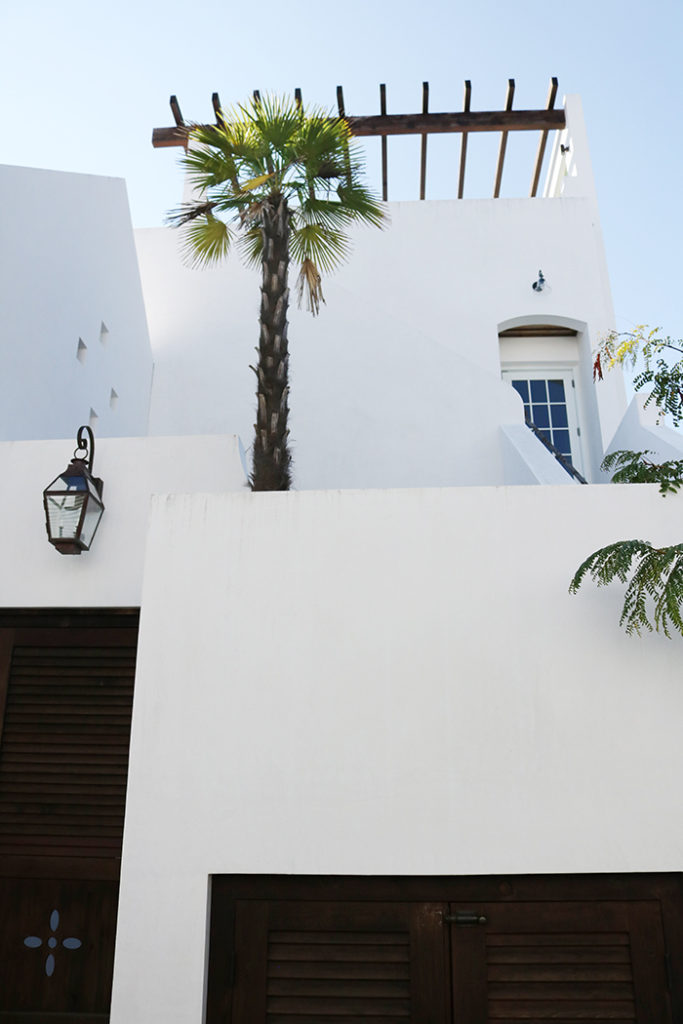 SHOP the POST:

Alys Beach, Florida
Alys Beach is a fairly new luxury beach town with stark white homes with architectural details of angles and curves similar to the same architecture-style of Bermuda. The town's stunning bright white buildings is a dramatic beautiful contrast against the emerald blue ocean. The town is fairly quiet since its mostly residential. Furture plans are in the works to bring in more shops and restaurants.
Where to Eat
Where to Shop
If you love architect, you can spend the day strolling through the neighborhoods admiring all the details.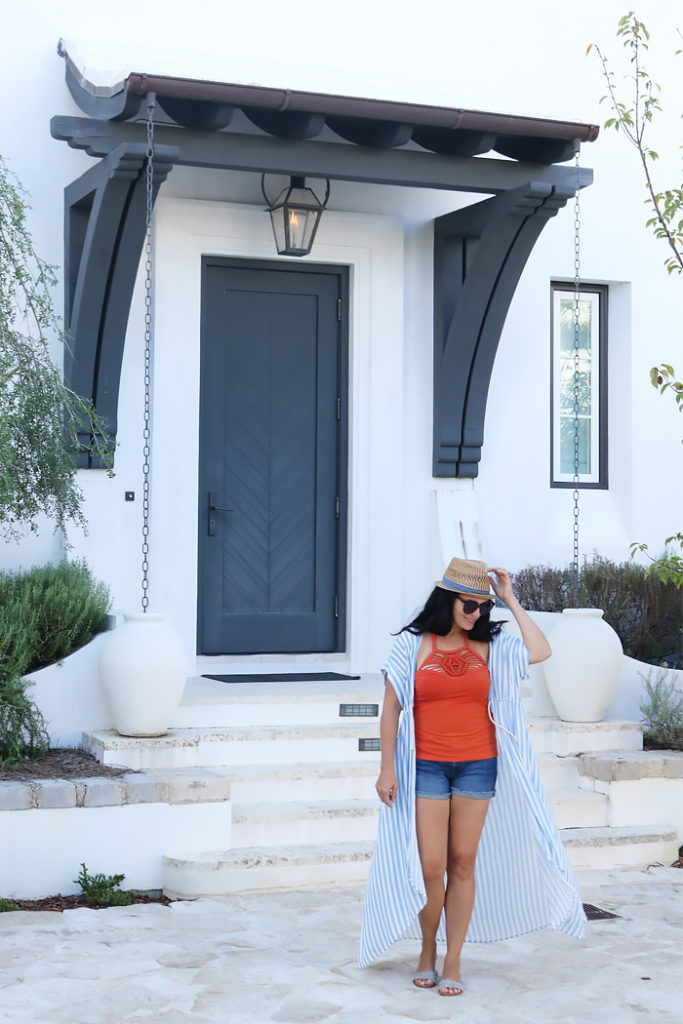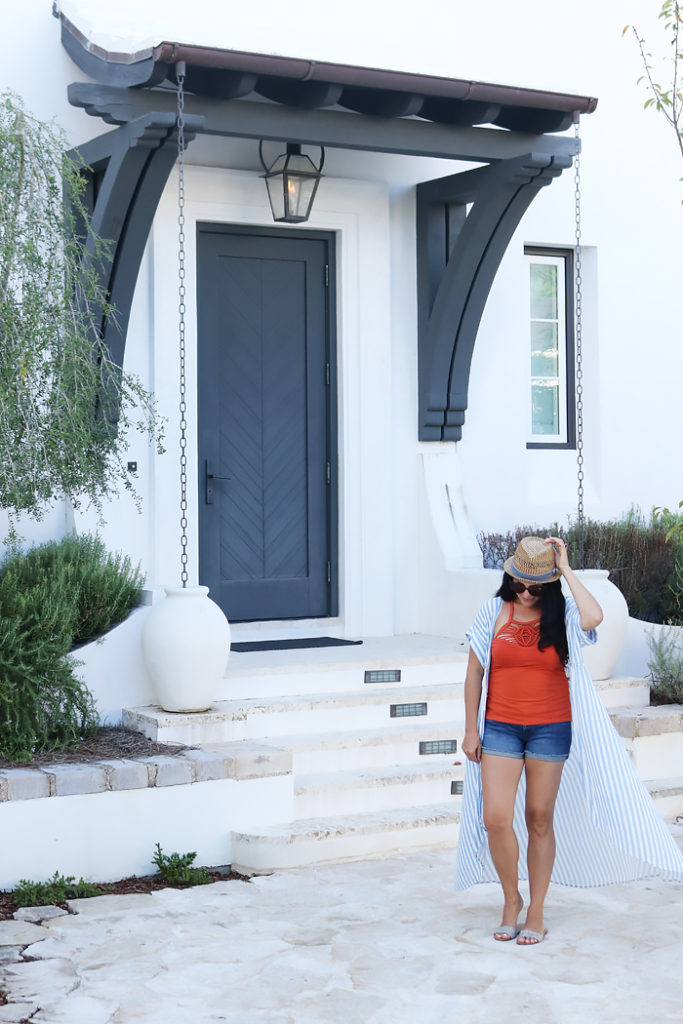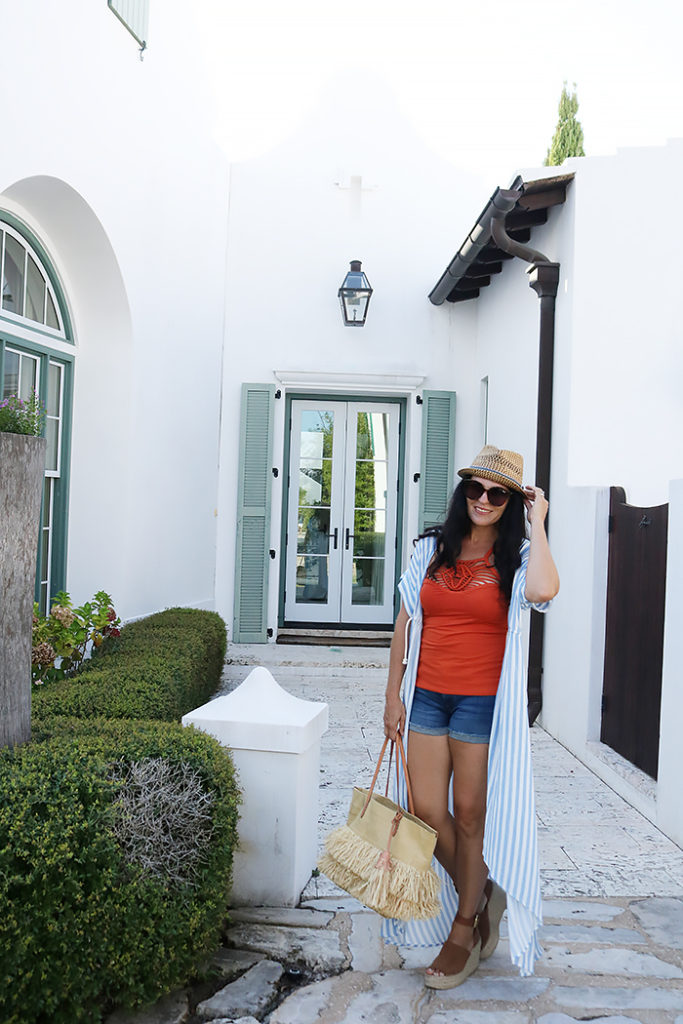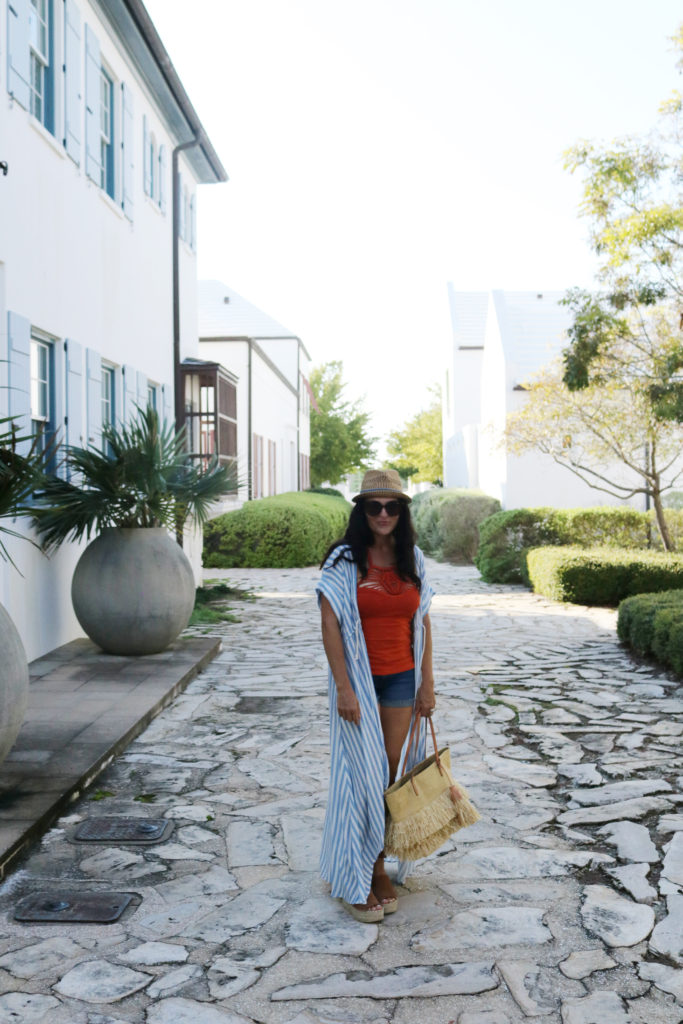 SHOP the POST:


Seagrove, Florida (Watersound)
We love staying in Seagrove because beach houses are a little more cheaper and because the beaches are a little more flatter than Seaside…and that's important if your husband and boys are into skim boarding!
Where to Eat
We like to go to Goatfeathers in Seagrove to pick up fresh seafood if we plan to do a low country boil, which we do frequently when we head to the beach.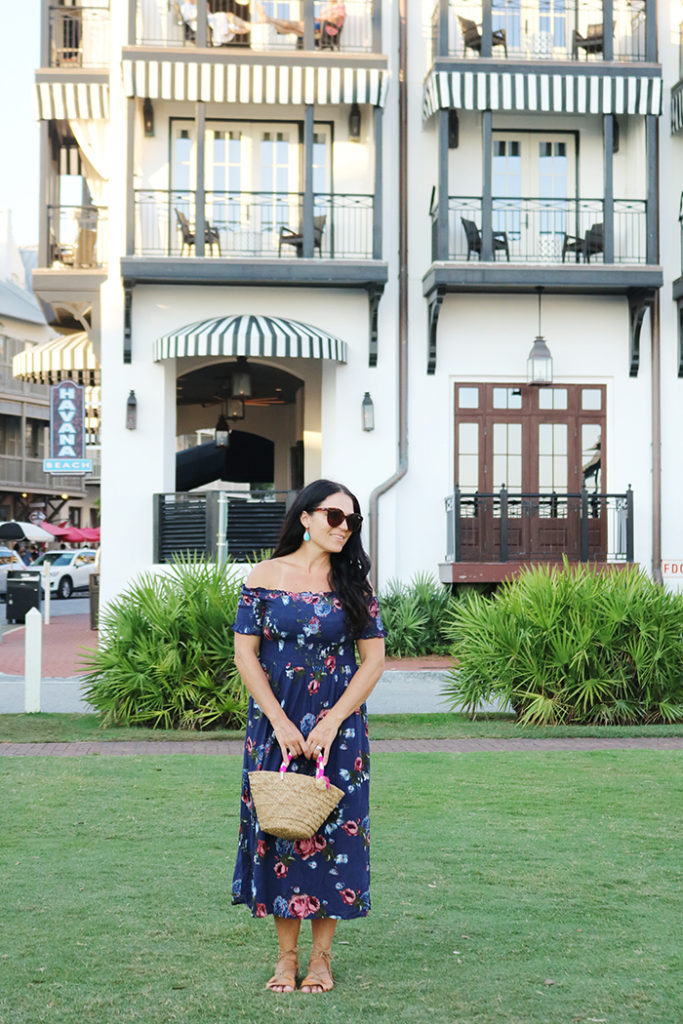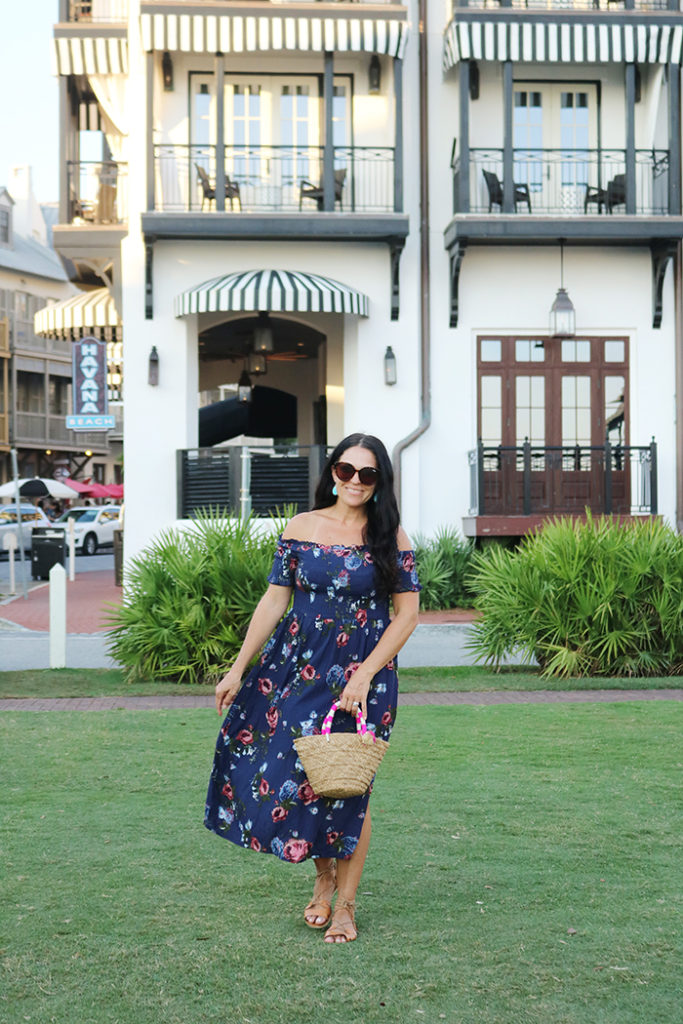 Shop the Post:


Rosemary Beach, Florida (Seacrest Beach)
Where to Stay:
Where to Eat:
Where to Shop:
Check out these previous beach posts on the 30A or search Florida