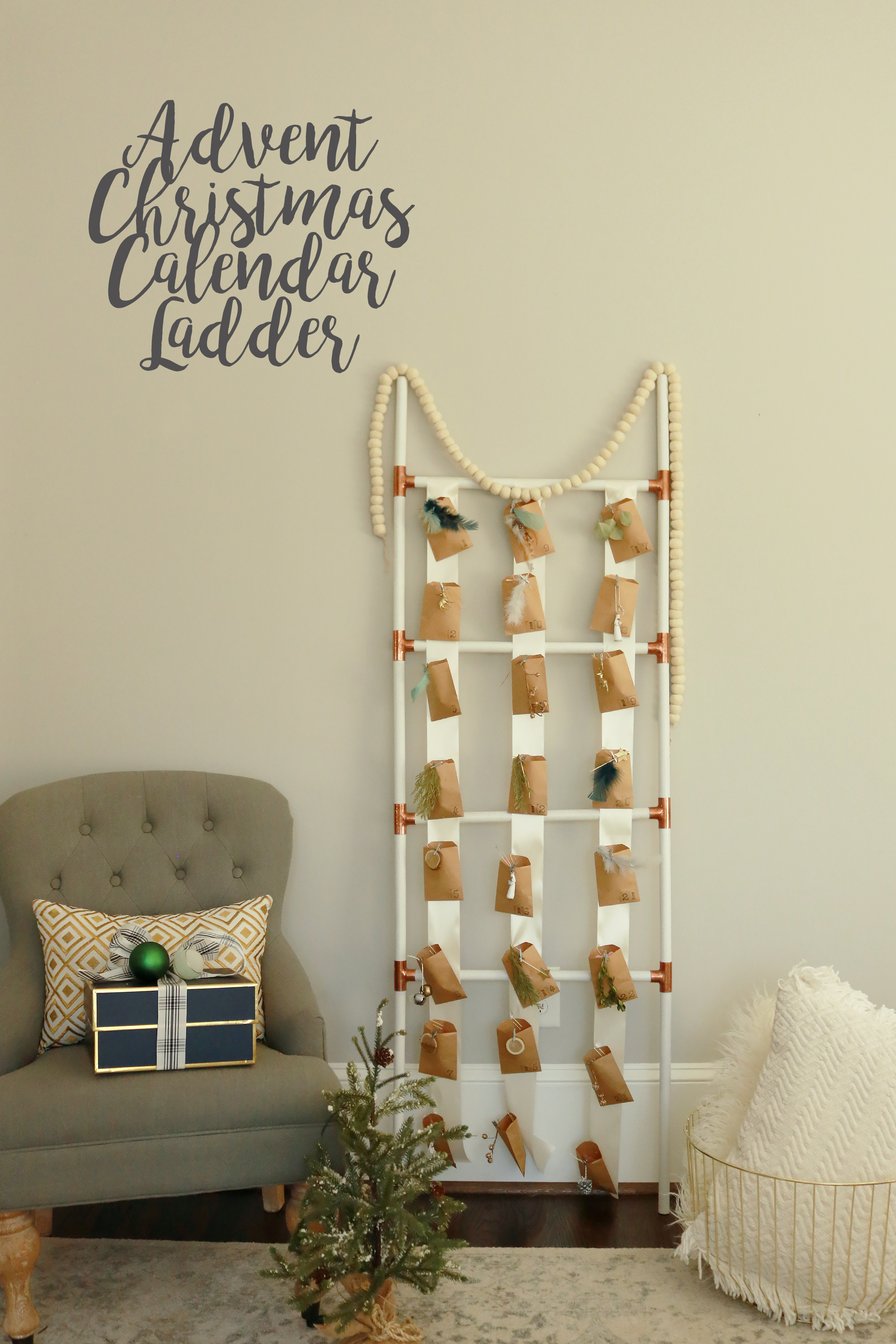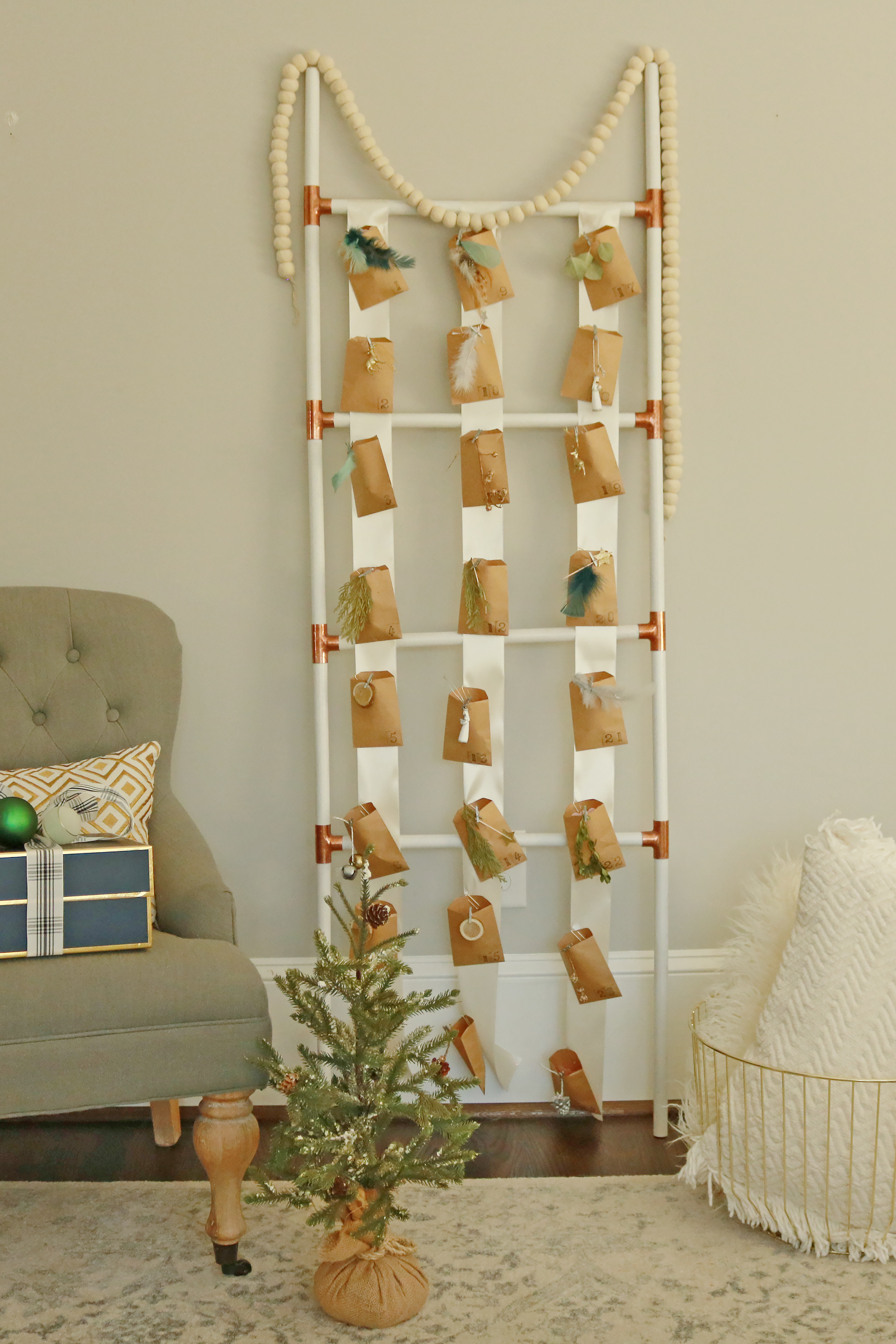 Advent Christmas Calendar Ladder
We started the advent Christmas calendar tradition when my babies were, well, babies.  A tradition that began in my own family for as long as I can remember.  So, this is a Christmas tradition that my children love to do every year.  I always try and switch the advent calendar designs around every year to create excitement and newness, but we usually keep the activities the same since many of the activities are traditions!  Last year, I did add Christlike service activities to the daily mix to make the season more selfless and more meaningful. It was wonderful, and I'm doing it again.  So this year I thought it would be perfect to make an advent Christmas calendar ladder.  And you can do the same!  Wait. You don't have a super, cute modern copper ladder?  No problem.  Here is the DIY for it , and it will take you 30 minutes to put it together, and you will be so happy you made it!
Here are the supplies you need for the Advent Christmas Calendar Ladder
—paper clips or tiny clothes pins
–fun little ornaments or greenery clippings
–Christmas candy or chocolate
–stapler
—24 advent calendar activities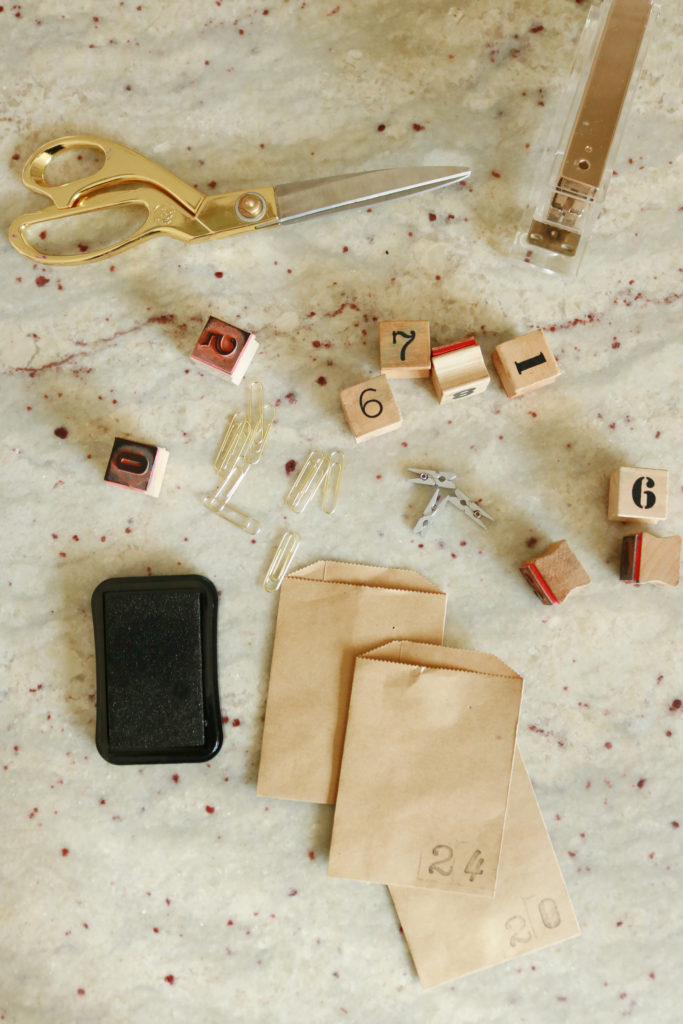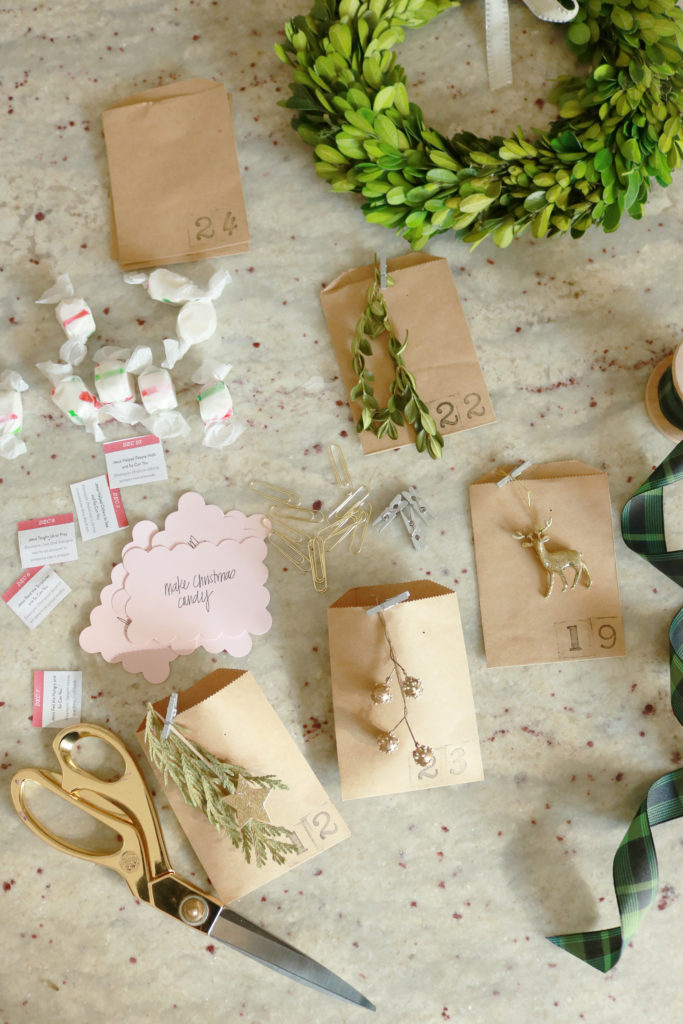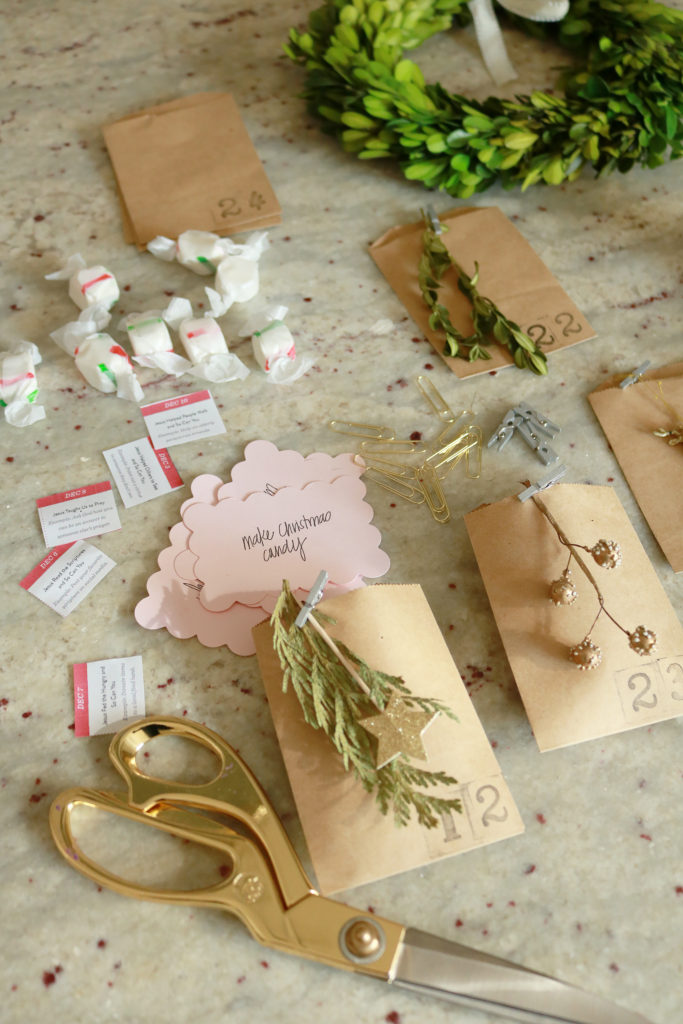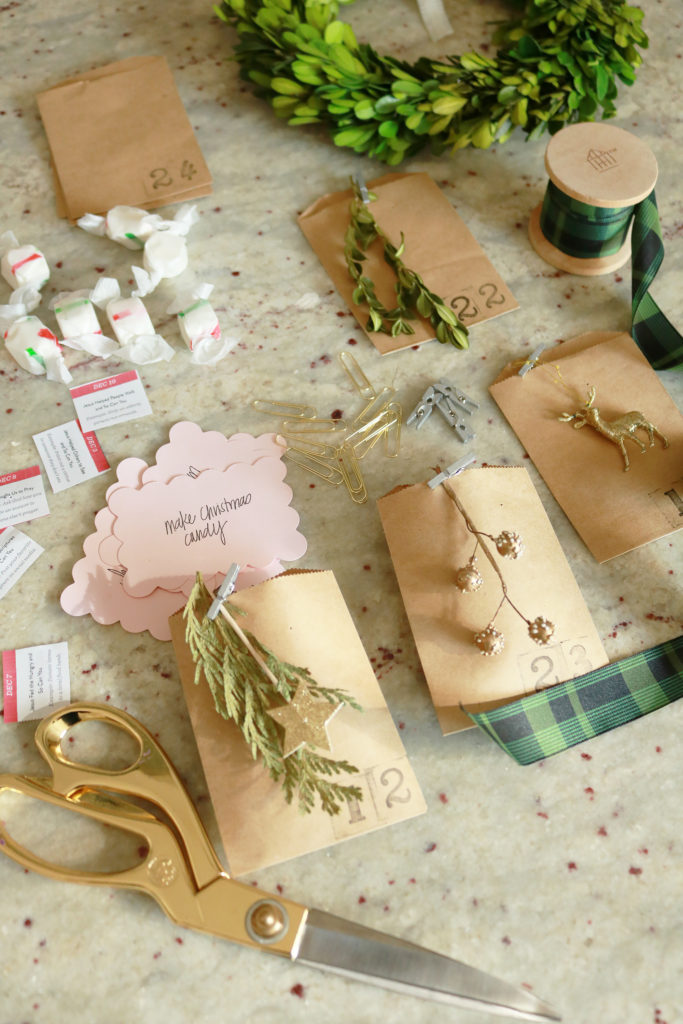 After making your modern ladder, the first thing you want to do for your Advent Christmas Calendar ladder is stamp out the numbers on your tiny Kraft bags up to 24.  Then write your Christmas activities on a little piece of paper or search for a download printable.  Then fill your little bag with candy and decorate the outside with an ornament and greenery.  Secure everything with a clothes pin.  To attach the bags to the ladder, I used a wide ribbon that is stapled to the top crossbar.  Then I took paper clips and attached the little bags to the ribbon.  It's that easy!