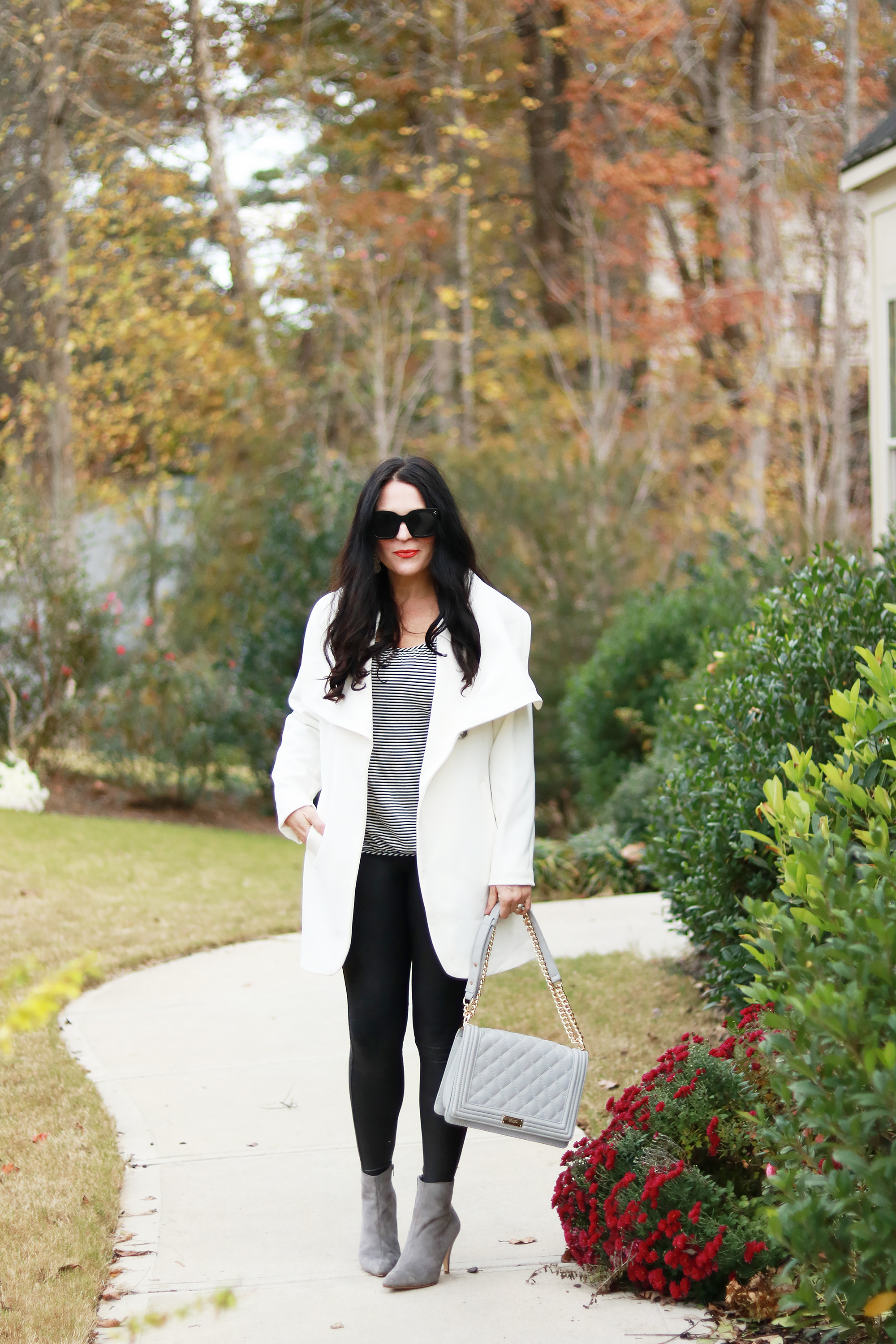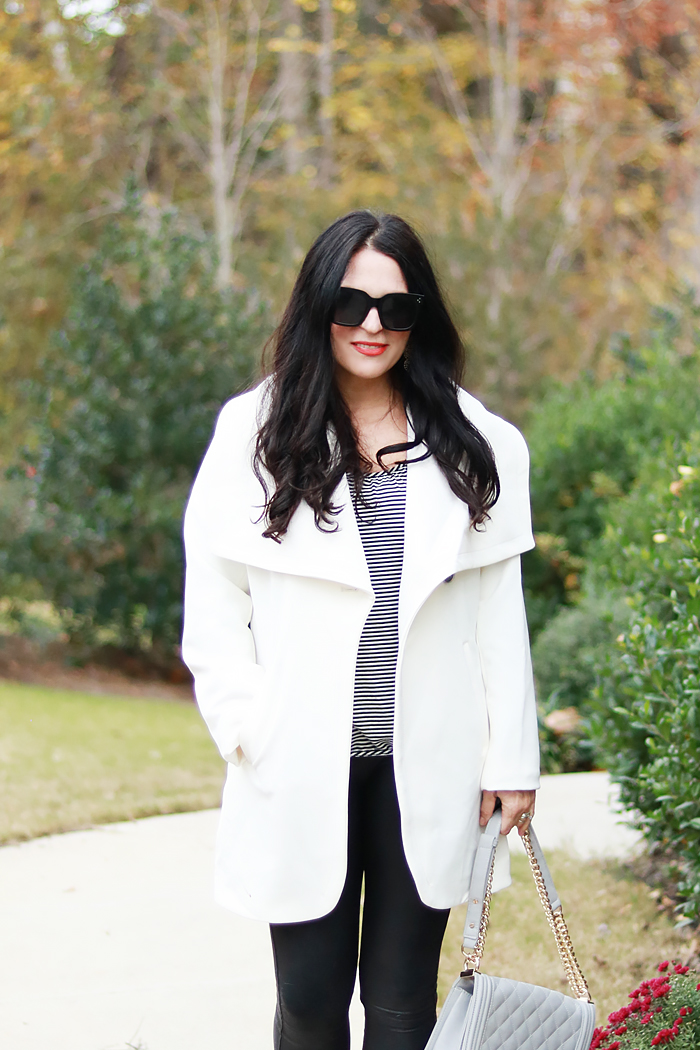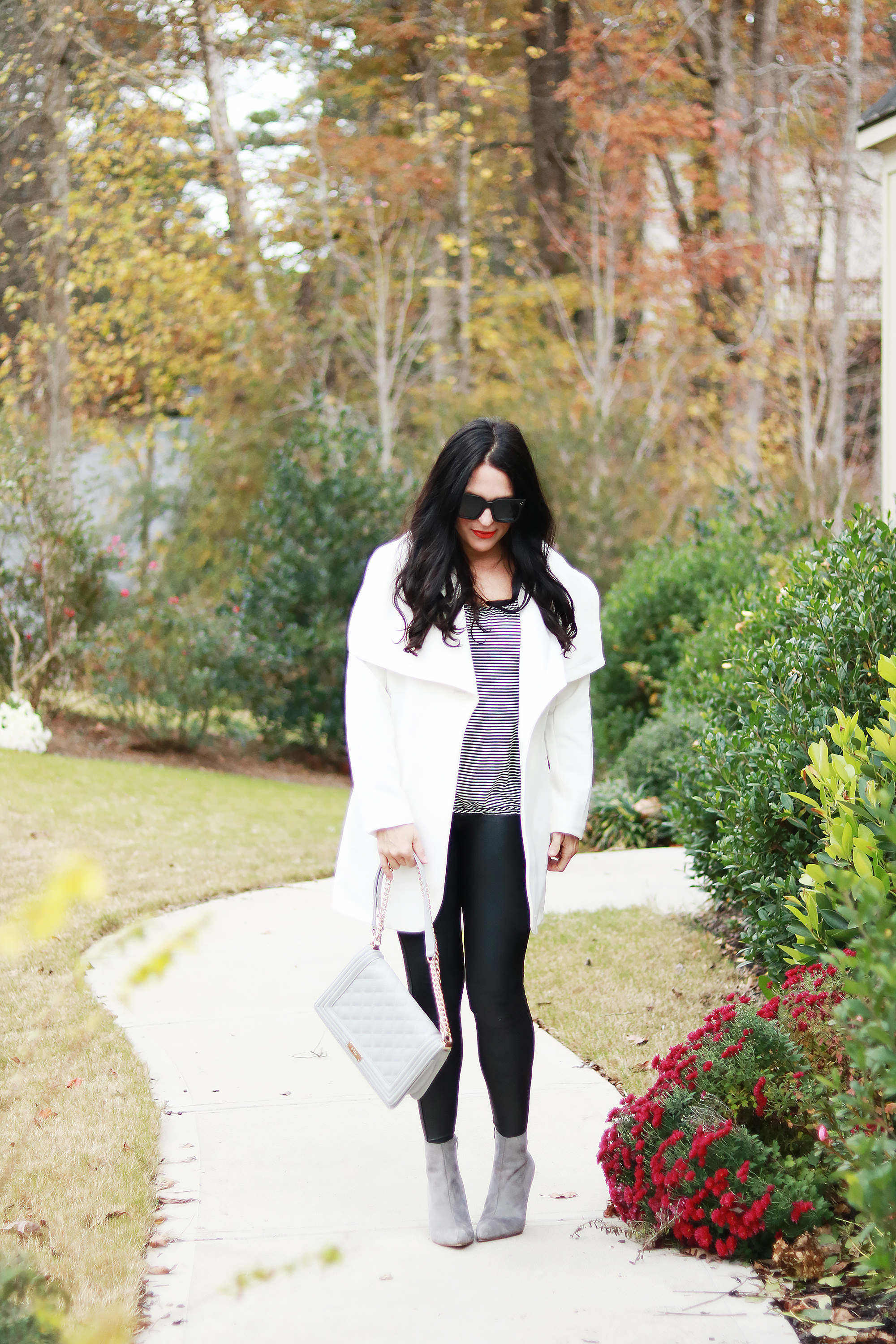 Coat Options Under $200 + BLACK FRIDAY SALES
Cold season is upon us, and I can't believe we are already to Thanksgiving!  Where did the year go? And you know what happens right after Thanksgiving.  I feel like I just put my Christmas ornaments away.  There is definitely a chill in the air here in the South so I've been pulling out my coats and jackets to stay warm.  So I wanted to share coat options under $200 + Black Friday Sales, which I will try and include sales in my posts this week.  So many good options available, and this is the time you want to shop to take advantage of all the great discounts.  This white wrap coat is from the Lark & Ro collection found on Amazon Fashion.  I've mentioned the Lark & Ro collection before in this post, but it truly has a beautiful quality and with an affordable price.  This jacket is lightweight with a single button, so you can really wear it dressed up or dressed down.  I wore this white coat with my favorite faux leather leggings that are so comfortable and sleek.  Every woman needs a pair!
Lark & Ro white coat | Faux Leather Leggings | Gray Booties | Designer Dupe Sunglasses 
Striped Shirt | Gray Quilted Bag
Lark & Ro has a great collection of coat options under $200.  Here are a few of my favorites:
Black Friday Sales Alert from Amazon Fashion.  All of these items are on sale through the week!  Check out all of the other Amazon fashion Black Friday Sale Deals.