Holiday Gift Guide for Him
Stumped what to get your man this holiday season? I've got the Holiday Gift Guide for Him and all the guys in your life; you won't have to buy them another tool or pair of gloves like you did the year before. You'll be able to get them something they'll really love like quirky photo socks that will bring a laugh! All these items are true and tested. If it's not my husband who has it, it's another guy I know who does. So these are all great gifts for him. I made sure to include something for the outdoors men, like ultimate outdoor gear, to the executive like a cool, rustic wooden clock for his office.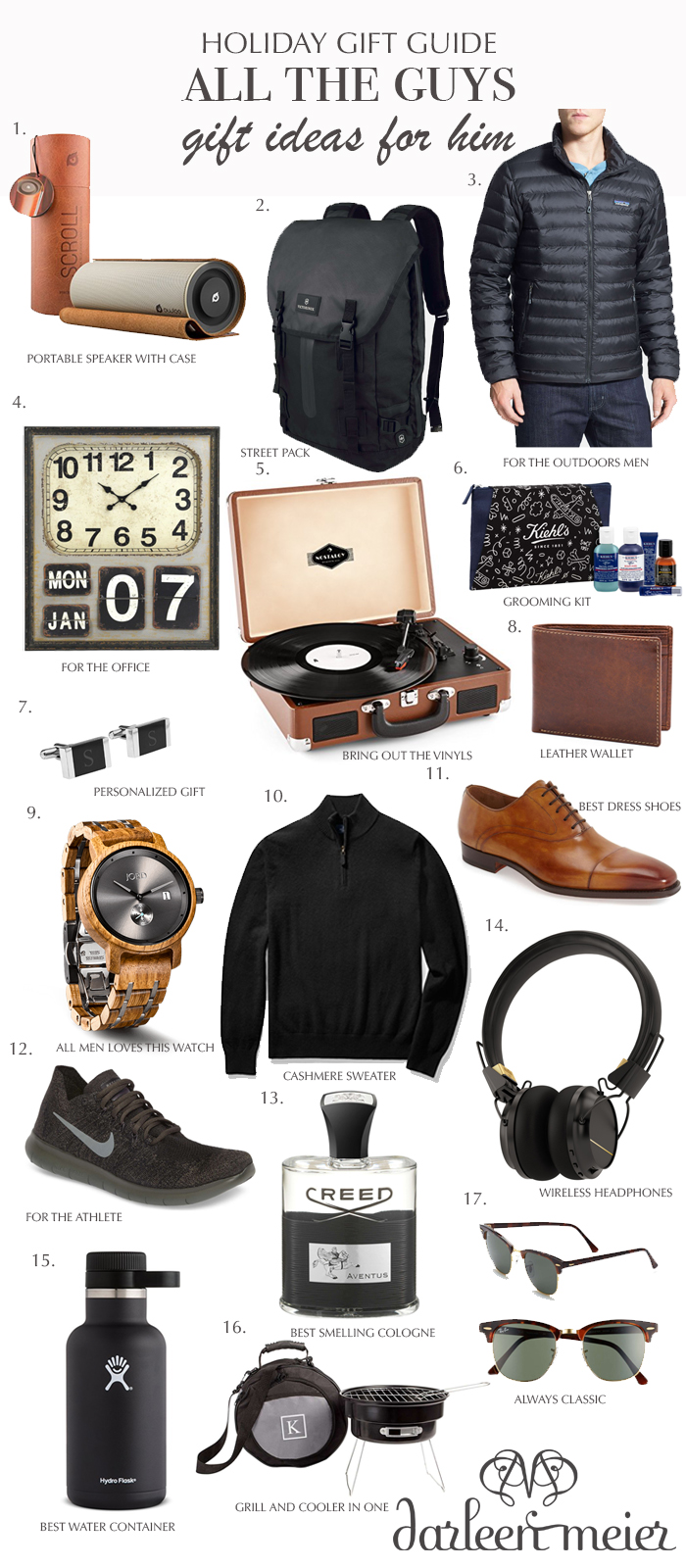 1 | 2 | 3 | 4 | 5 | 6 | 7 | 8 | 9 | 10 | 11 | 12 | 13 | 14 | 15 | 16 | 17
A few gift ideas from this year's 2017 holiday gift guide for him that are definitely a must-have this year for men are the Sudio wireless headphones. These headphones have amazing sound quality, and you really can gift these to anyone and they will love them! Right now they are having a Black Friday sale at 25%, but if you miss the sale use my code DARLEEN15 for 15% off. Another gift idea listed that I recently gave to my husband, and he has been wearing over everything is the Buttoned Down Cashmere Sweater from Amazon Fashion. Such amazing quality, it is lightweight and but still keeps you warm. And the other gift idea that all men need to have is the Jord Wood Watch. No joke, my husband gets stopped by strangers everyday asking where they can get his wood watch. It's well made, polished yet masculine. He also loves watching NFL at the weekends, it's his favourite thing to do. I always look for nfl ticket deals so I can buy him tickets for his birthday (they can get pretty expensive!) Check them out if your husbands a NFL fan! I also found this company called Manly Bands who have many uniquely designed rings which can really show off the man in your life's individuality and personality. Does he love the outdoors? Another gift you might be interested in looking at could be the Ninebot Max, this electric scooter could be the ideal present for someone who loves being out in the fresh air. Enjoy shopping the Holiday gift guide for Him!