Holiday Gift Guide for Teen Girls
The last few Christmas's has been a little tricky trying to figure out what to get my daughter, who is so over any kind of toy and who is not quite into all the girlie things that I love.  Having a teenage daughter in your life, you know that they can be a hard sell.   My daughter is starting to like clothes and makeup, but she also likes to have her individuality while staying on trend.  She especially is not going to like all the things I love, so from a mother's point of view teen shopping can definitely be a little tricky.  Since I am no teenage and everything I think would be cool is so not, for this post I asked numerous girlfriends of my daughter to hand pick what would be the best holiday gift guide for teen girls.  I must say that I am liking these gift ideas.  This holiday gift guide for teen girls comes from teen girls and what they want.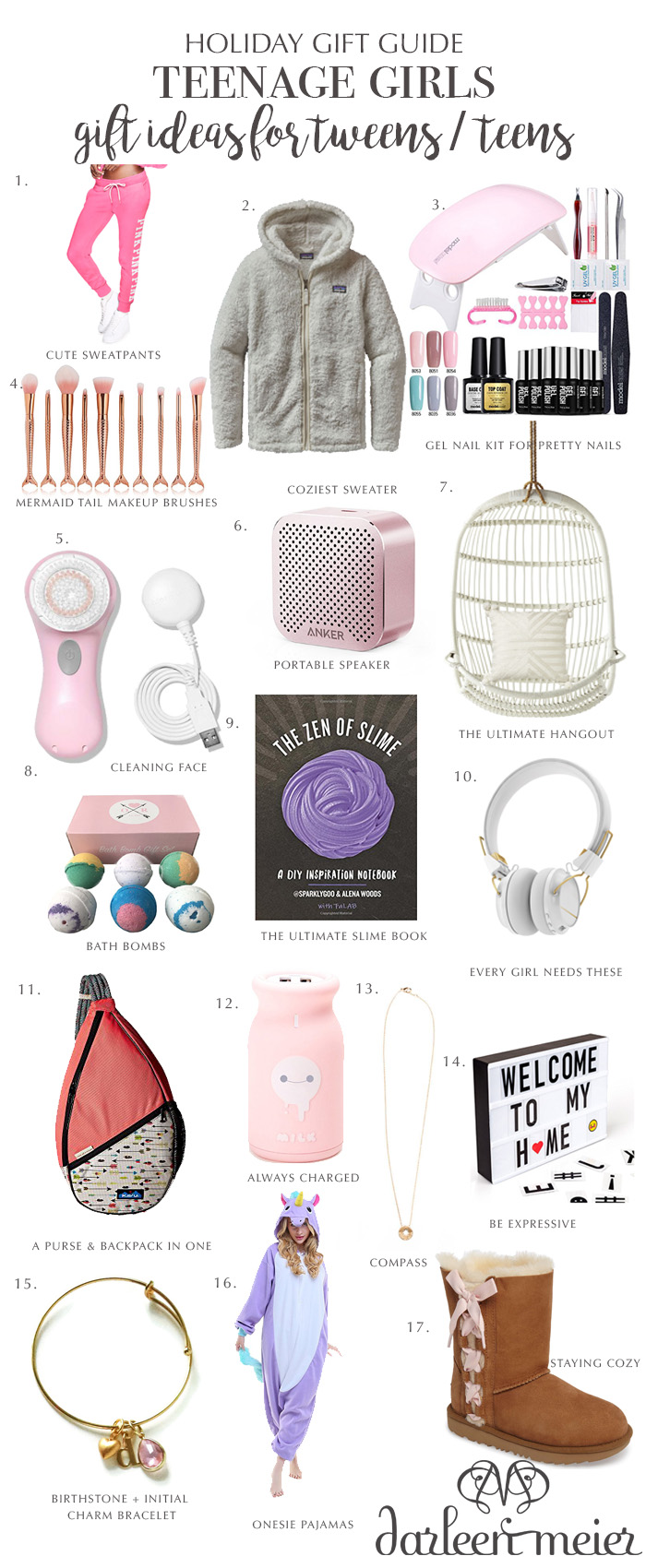 A few must-have ideas from this year's 2017 Holiday Gift Guide for Teen Girls is anything personalized and the Darleen Meier Jewelry shop has the best kind of personalized jewelry gifts that comes in gold plated and sterling silver.  You can choose items from the charm bar with birthstones, initials, hand-stamped discs and/or hobby charms.  Or you can choose a basic necklace or bracelet from the personalized jewelry items.  We have also love The Zen of Slime book, which is a perfect stocking stuffer.  My daughter and her friends love to flip through this book and make up the unique slime recipes.  And every girl and family member really needs their own Sudio Headphones.  I've posted a few times about these wireless headphones and they are amazing and well priced.  And the best thing is you get 15% off your order with code: DARLEEN15.  Your teen daughter will love them and they will arrive before the holidays! Enjoy shopping with the Holiday Gift Guide for Teen Girls!