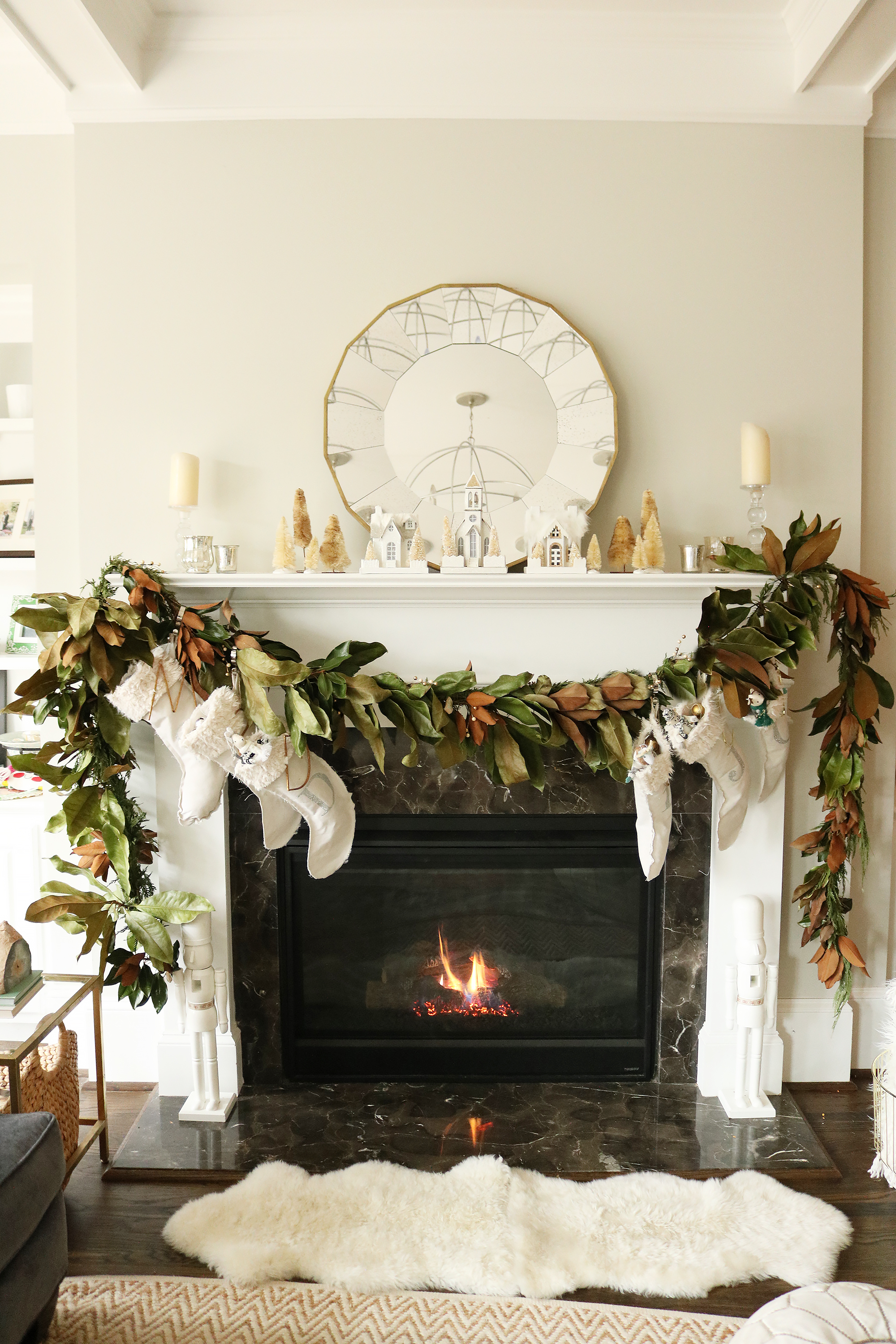 Magnolias for Christmas
The stockings were hung and the garland was hung by the chimney with care!  Indeed it was after making this gorgeous magnolia garland.  Bring me all the magnolias for Christmas, and I will make the most beautiful magnolia garland.  I loved how my Southern Christmas came out last year that I wanted to incorporate magnolias again in this year's decorations for the look of Magnolias for Christmas.   This year I did a full magnolia garland, instead of scattered magnolias through out the garland.  I love the look and how it came out!  So elegant.  I hung the stockings from the garland instead of the mantle so they can be seen and not hidden from the large magnolia leaves.  To hang the garland with the swag located in the front of the mantle, I used the Command hanger strips.  It was perfect and can handle the weight.
I decided to shake it up with this year's color scheme.  Last year I used a lot of teal ornaments and silver and golds with the white flock tree.  But this year, I incorporated dark navy and emerald greens.  The colors are beautiful against the cedar leaves.  The style has more of a masculine, organic look but still so elegant and feminine when you add a little silver and gold.
Well, I hope you have had a wonderful Holiday!  This month has been a month of the flu virus, so we've been hunkering down.  Thank goodness for online shopping!  It is saving me this year!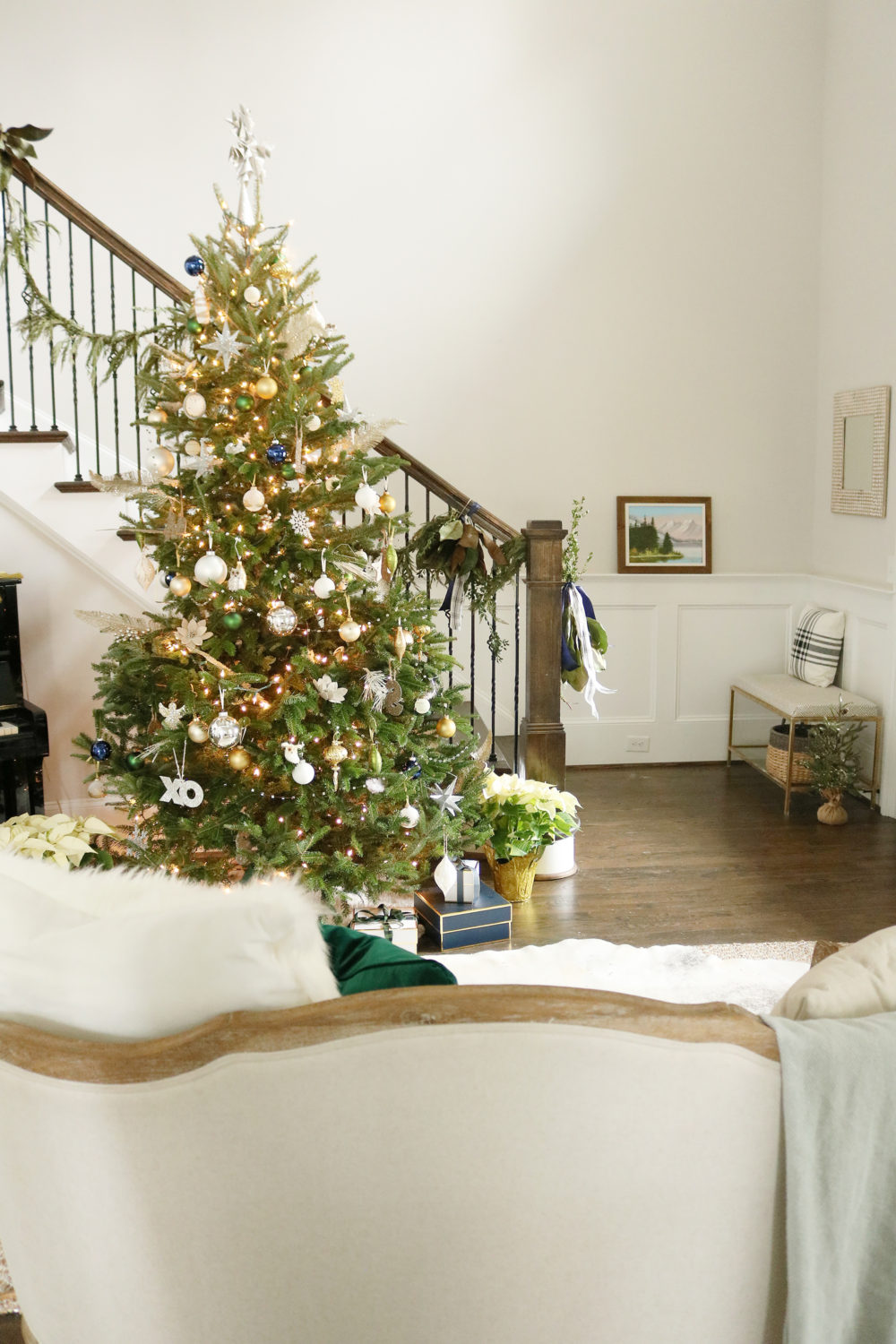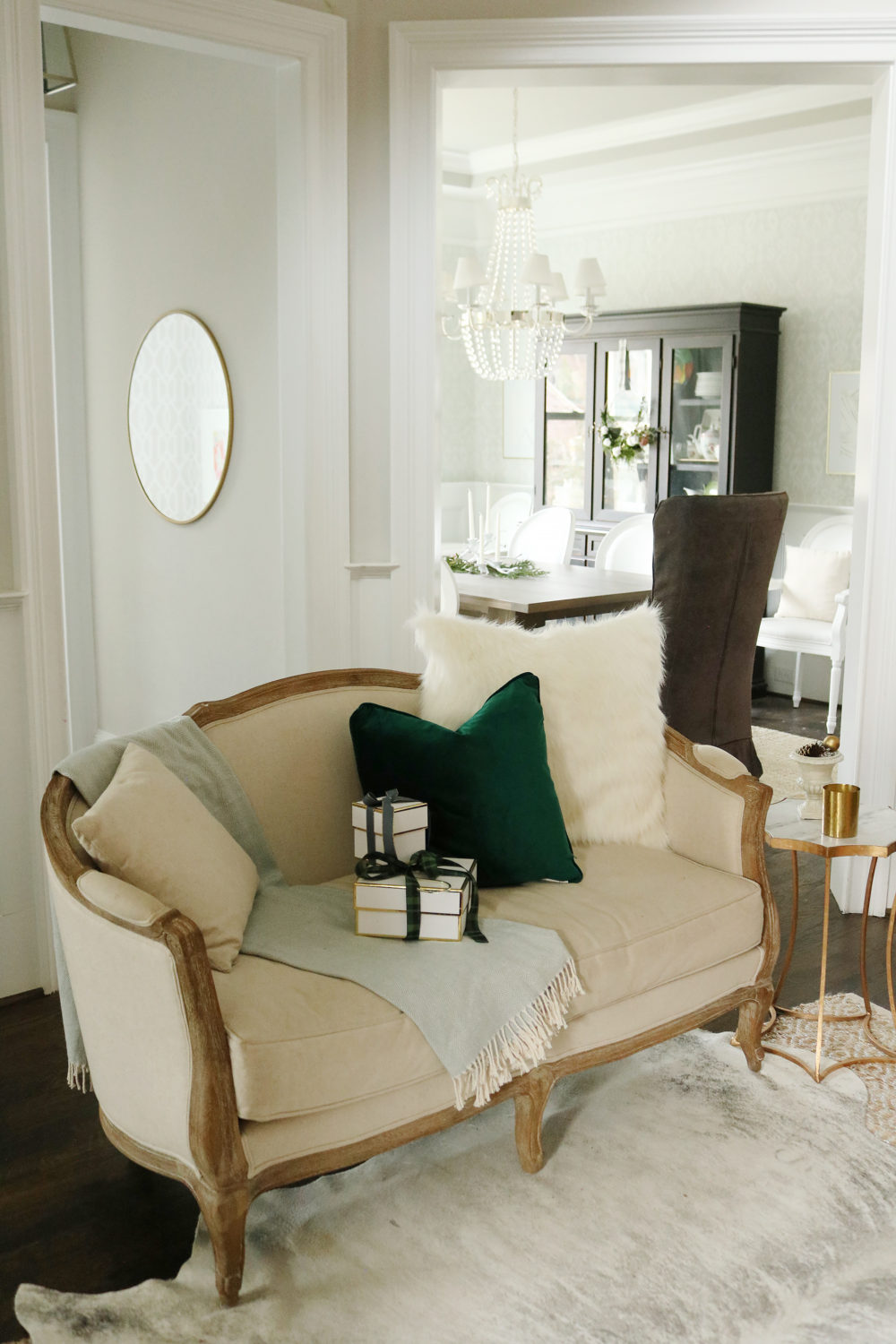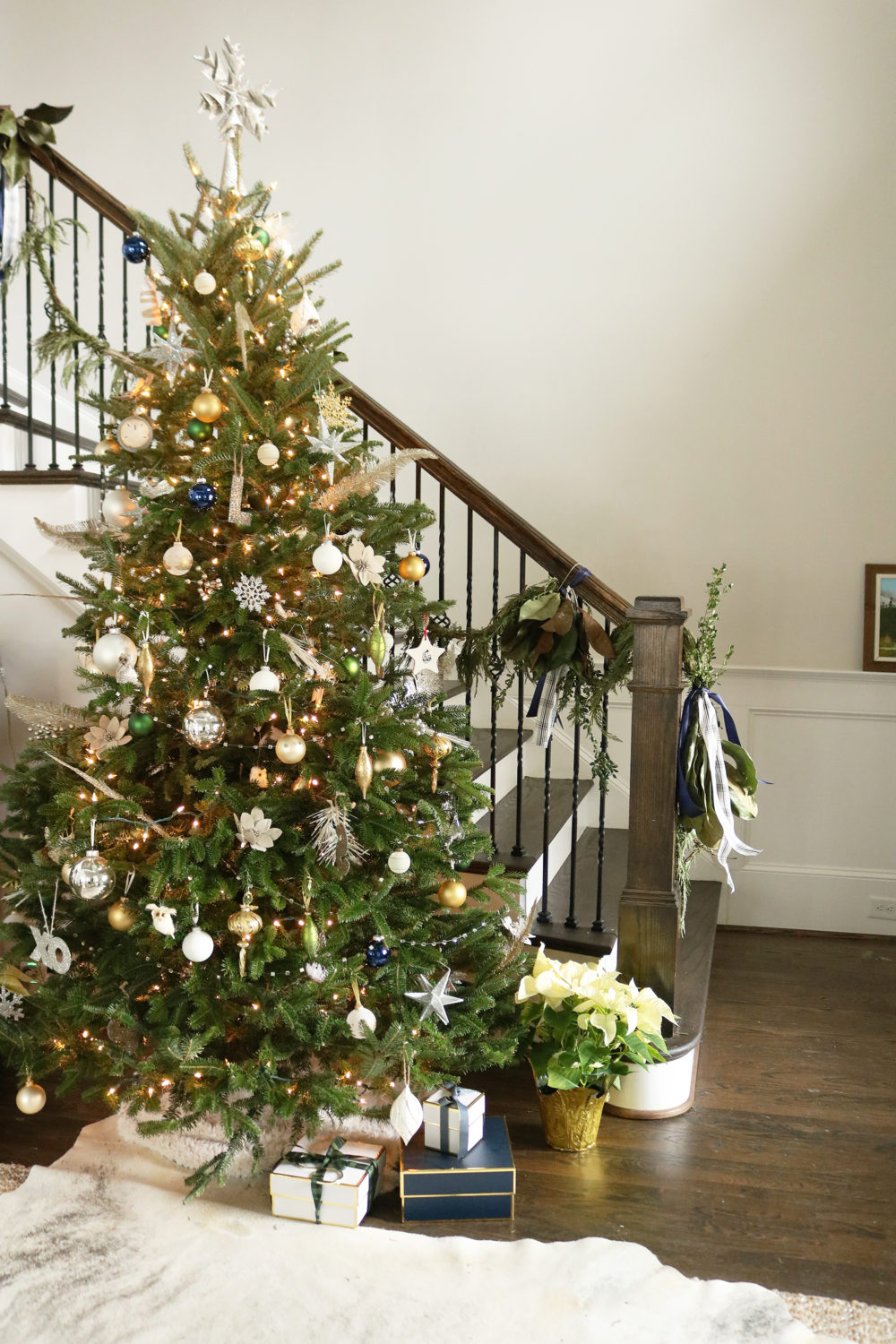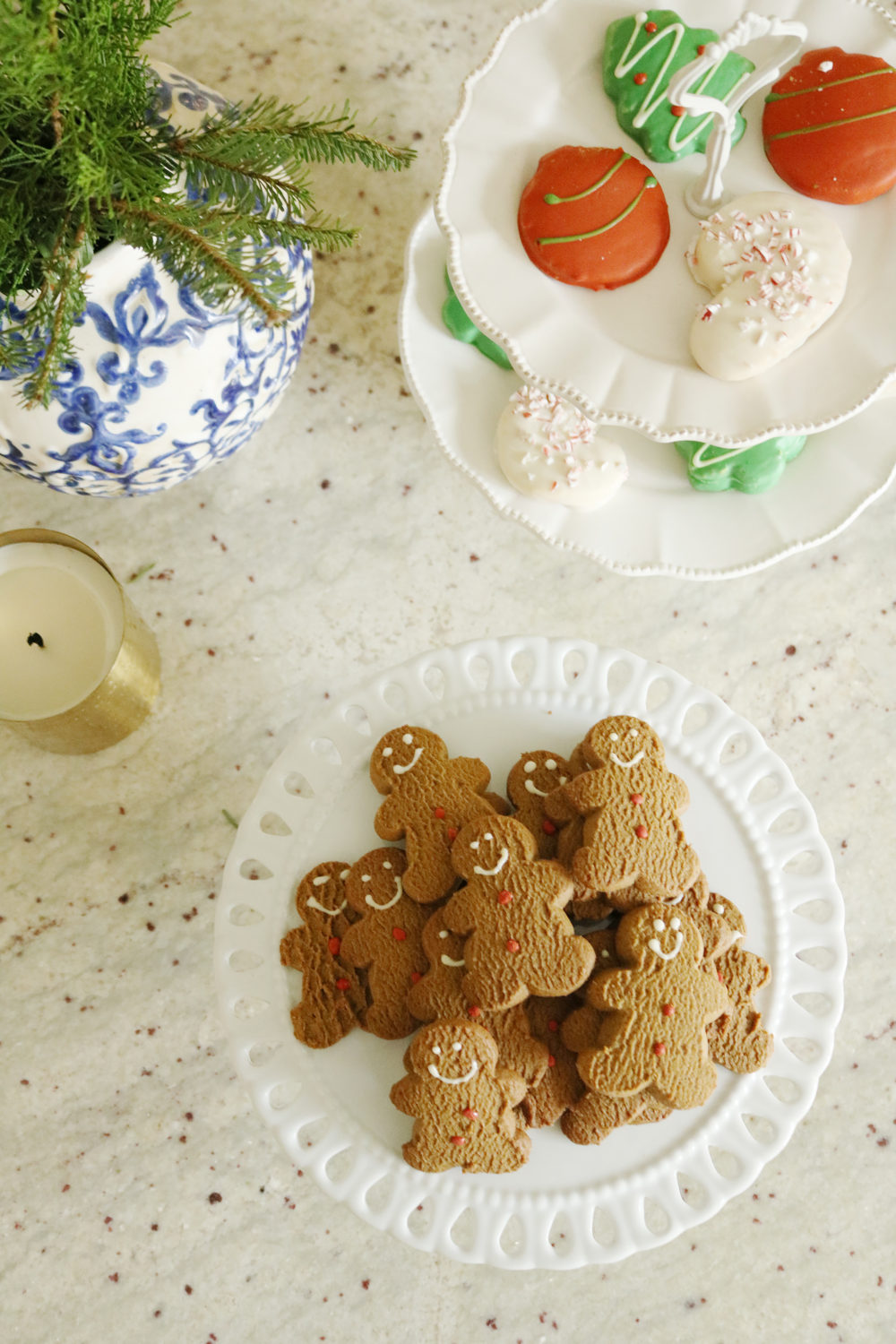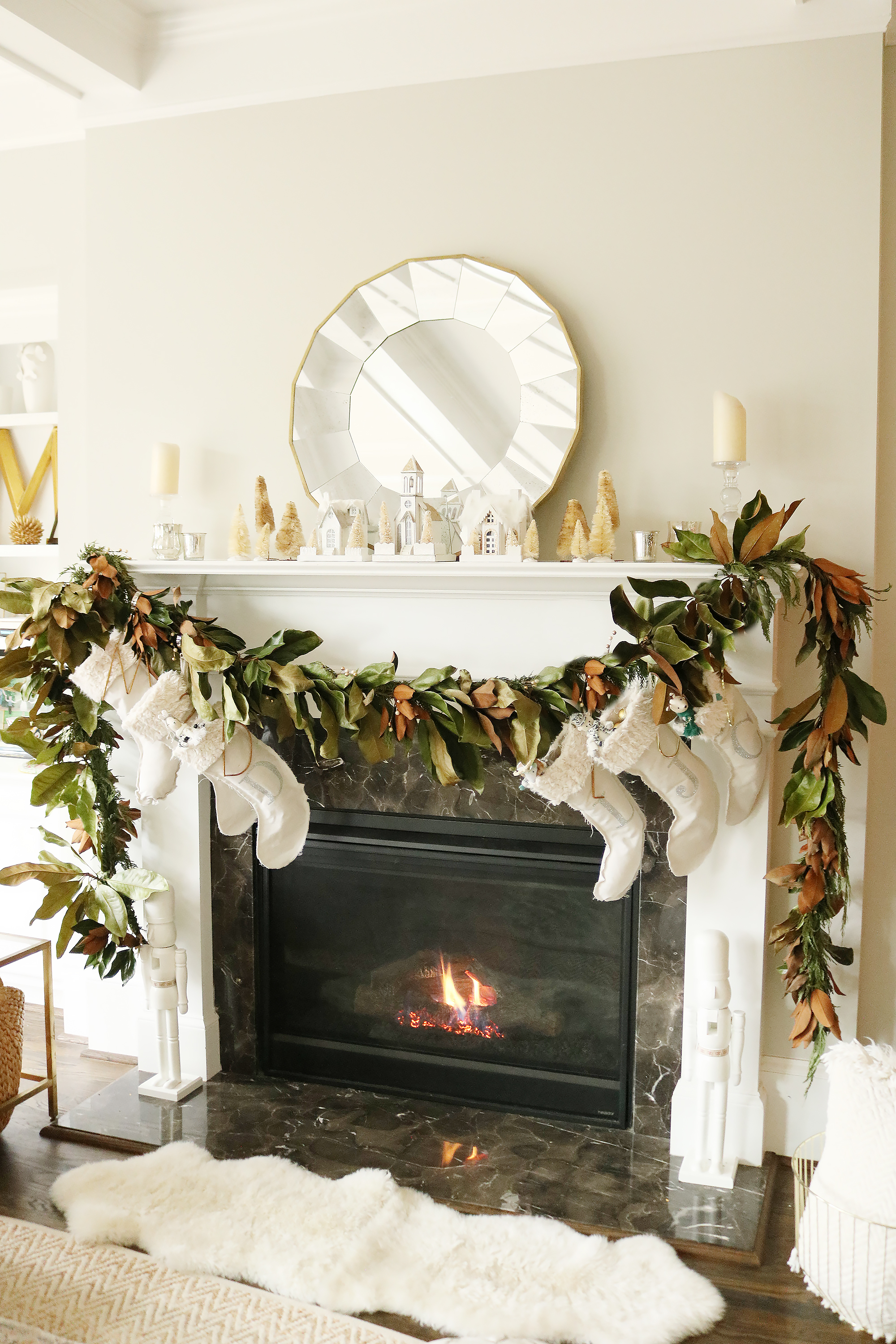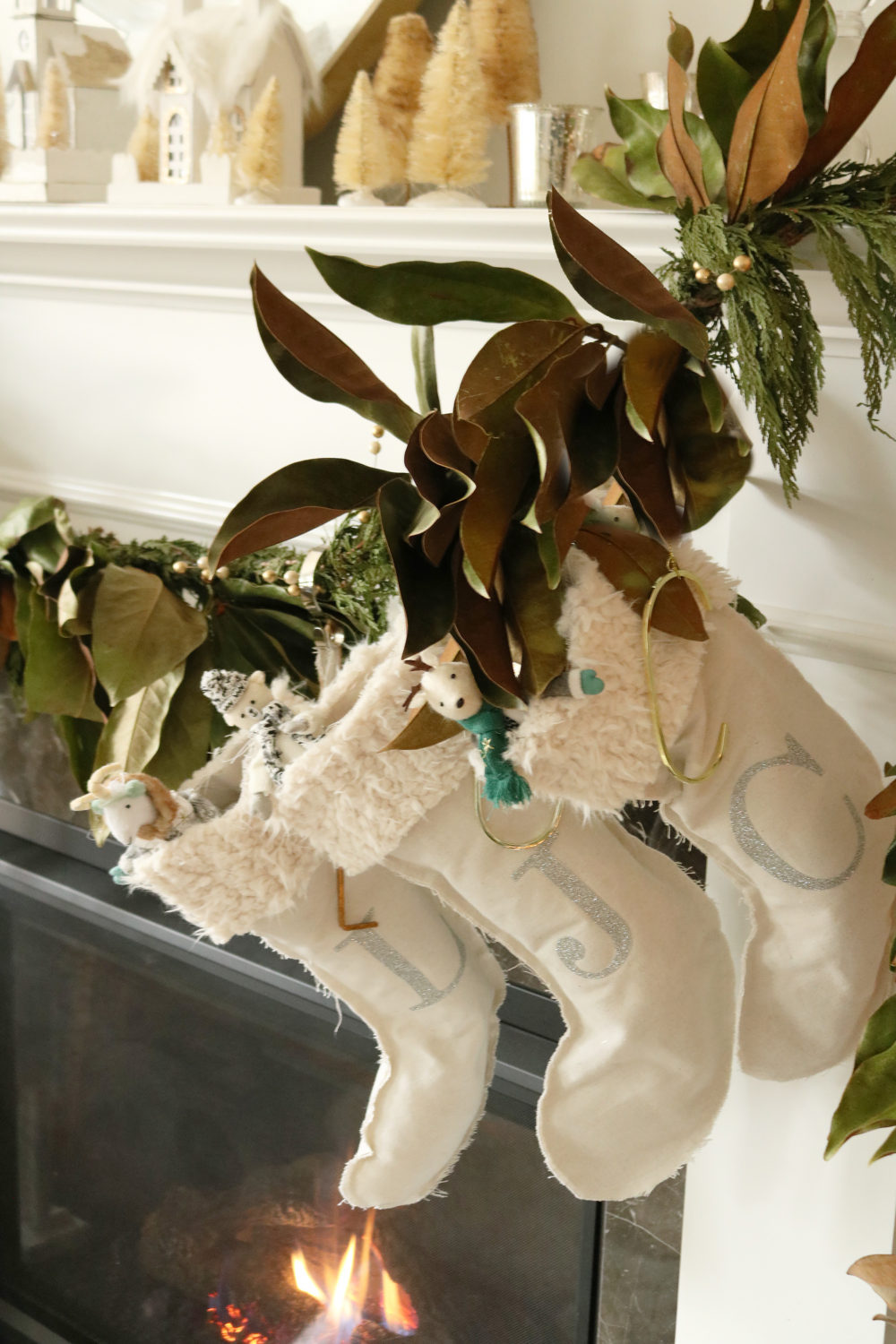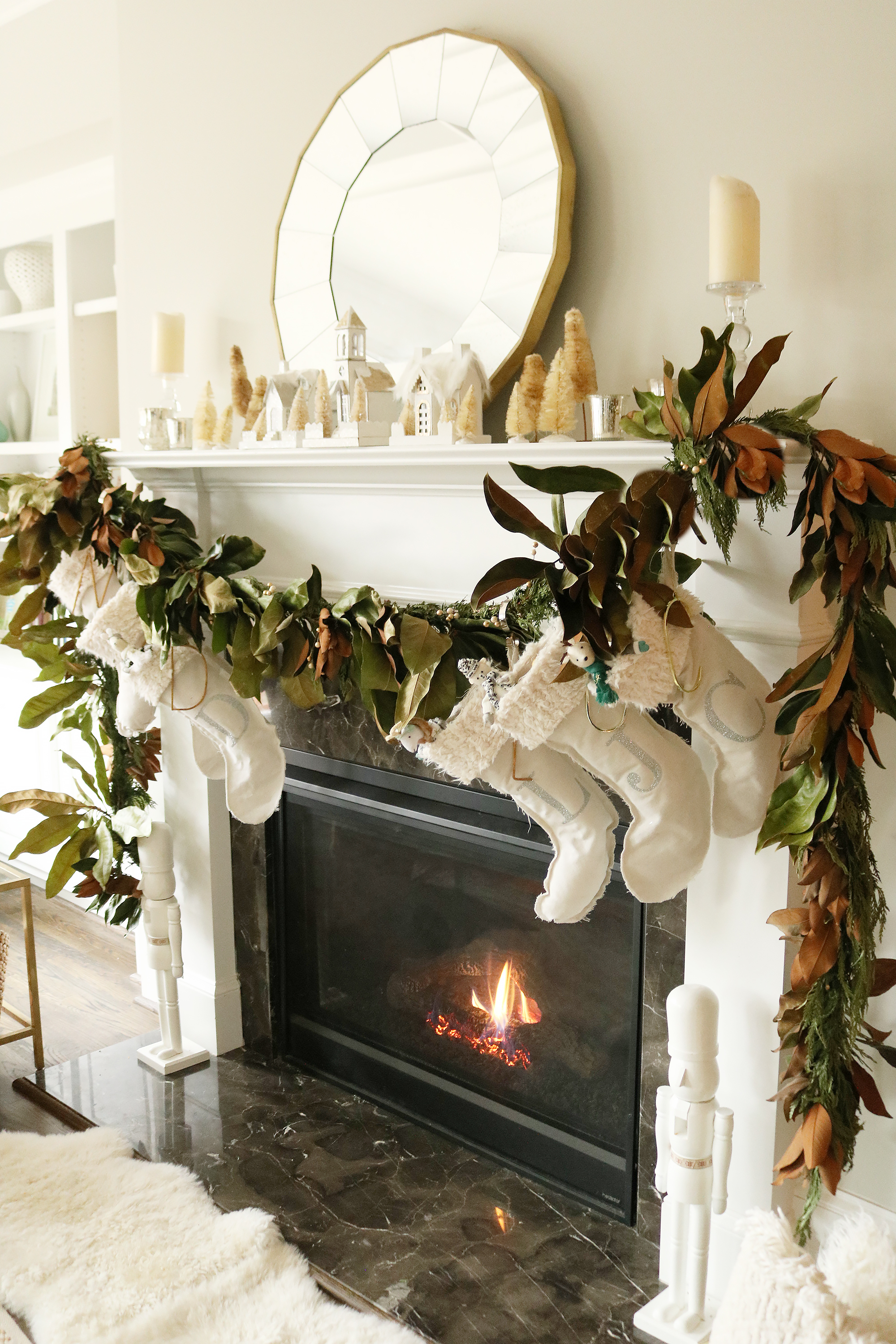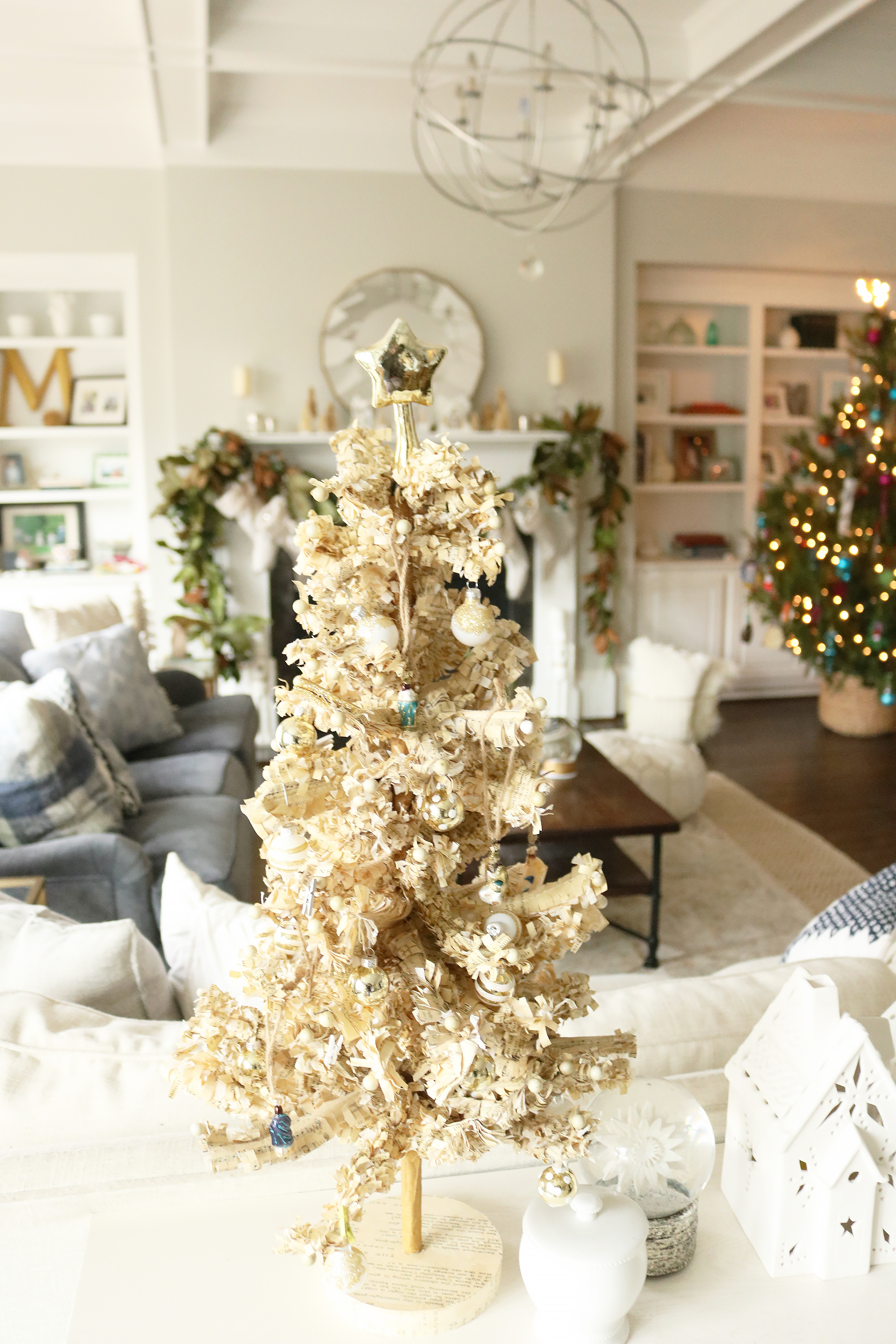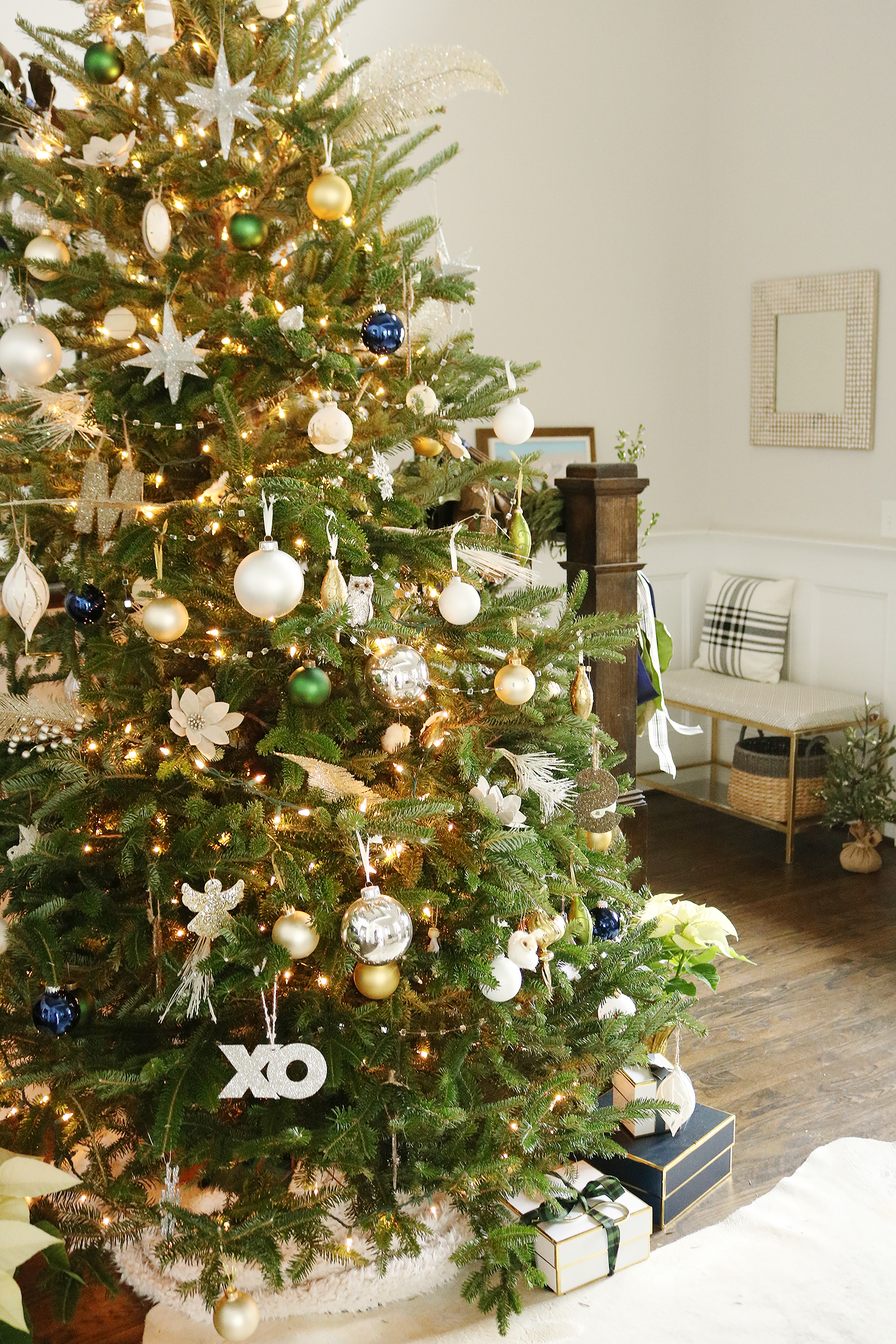 SHOP the POST: