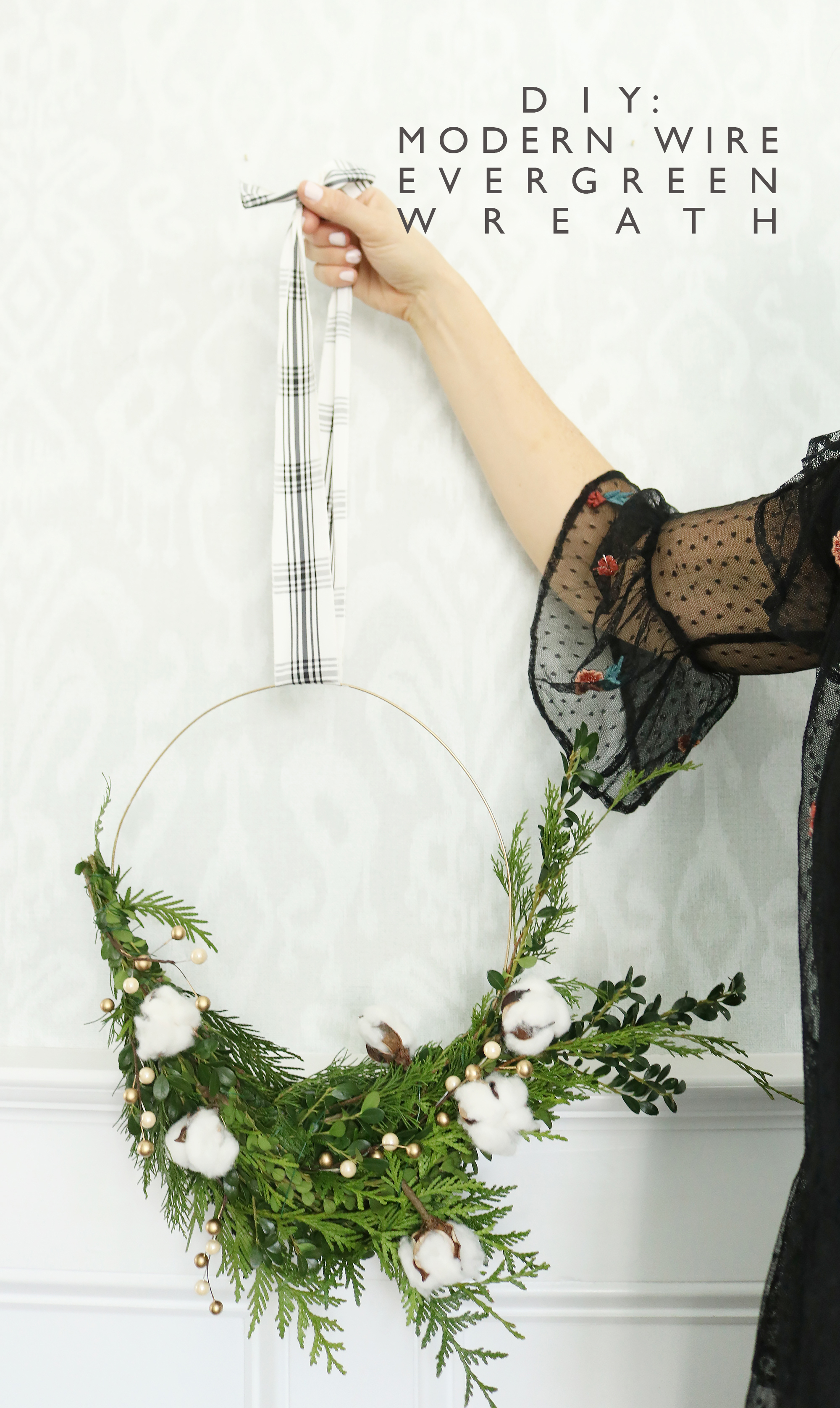 Modern Wire Evergreen Wreath
Wreath making is one of my favorite Christmas crafts for decorating the home. You really can't go wrong and the outcome is so beautiful. I can't wait to show you the wreaths and garland I've been putting together. I'm hoping to get my Christmas holiday post up either tomorrow or Monday (fingers crossed). If you remember last month for Thanksgiving, I made these Modern Harvest Wreaths out of wire hangers and clippings from my yard. I love the fun wreath shapes you can make of circles, triangles and squares. It really puts a geometric, modern look on a simple wreath. Well, I just updated my modern harvest wreaths with a modern wire evergreen wreath so they look a little more holiday and goes with my Christmas tree and ornaments. This craft is so easy! Don't throw out those wire hangers, craft them into something beautiful that can be used year after year.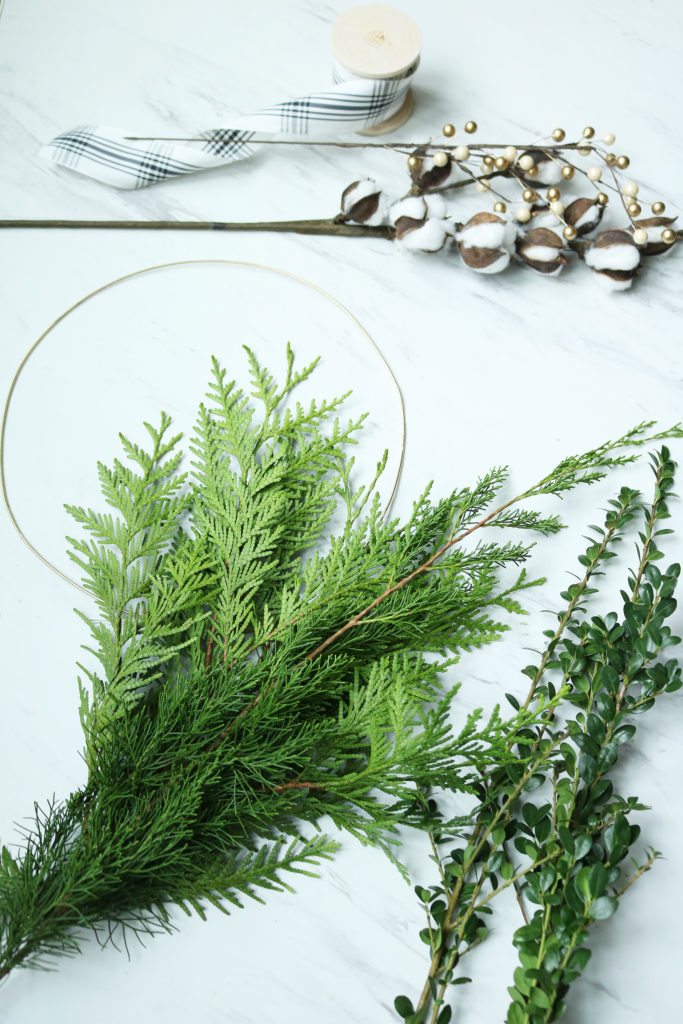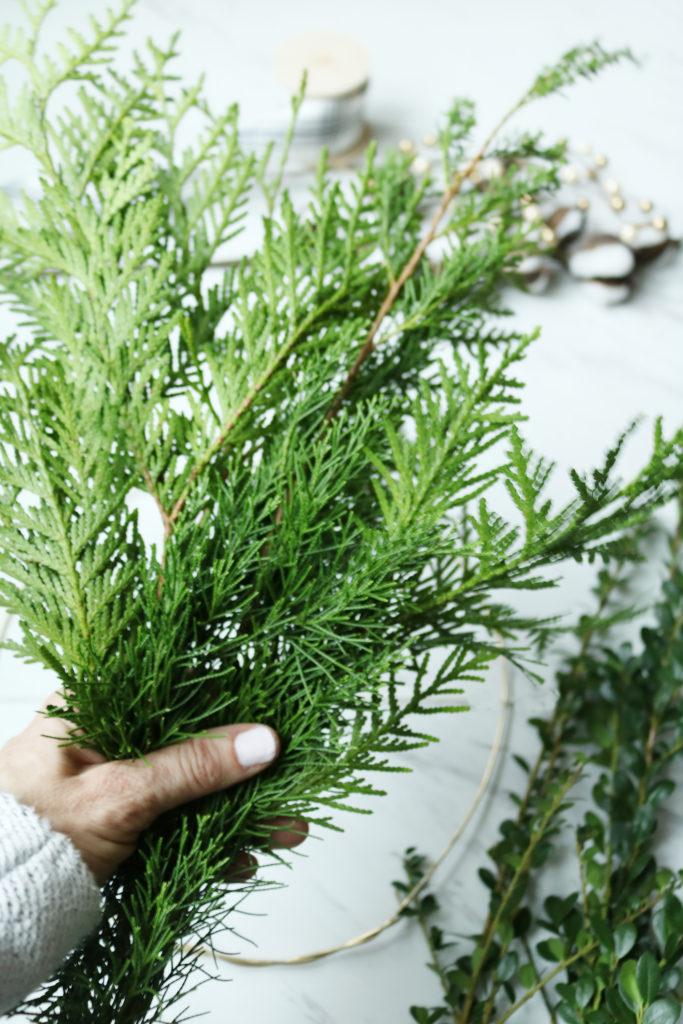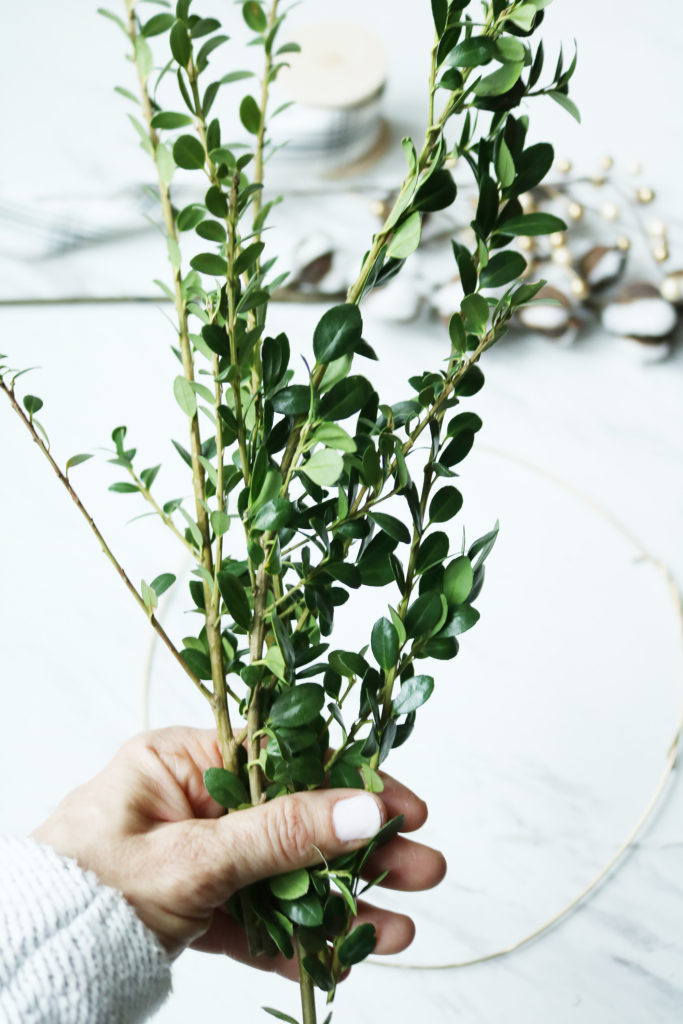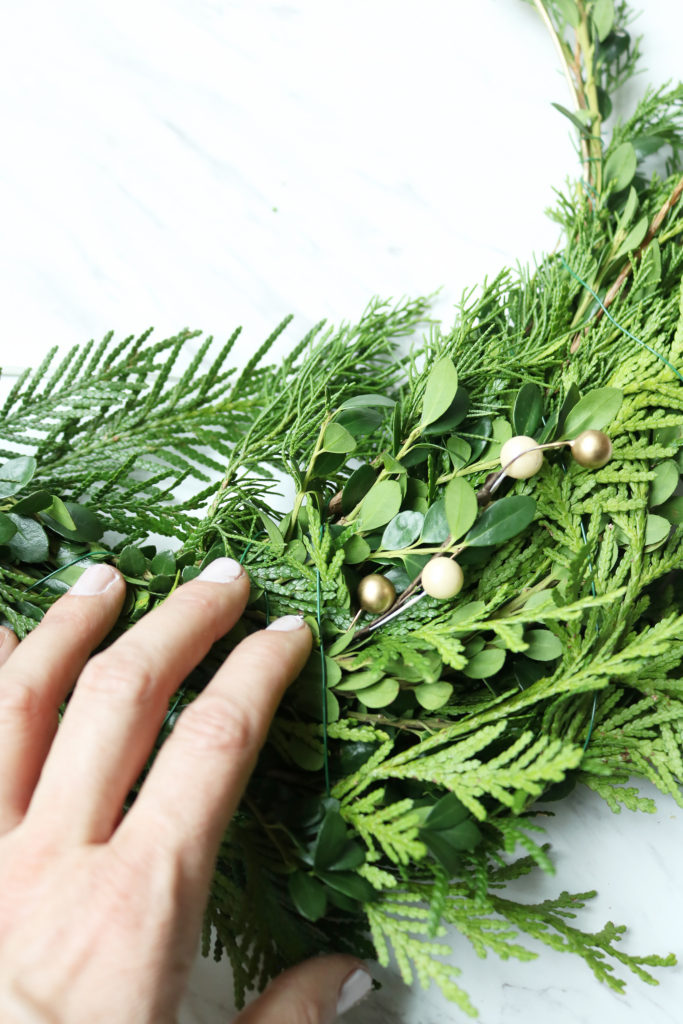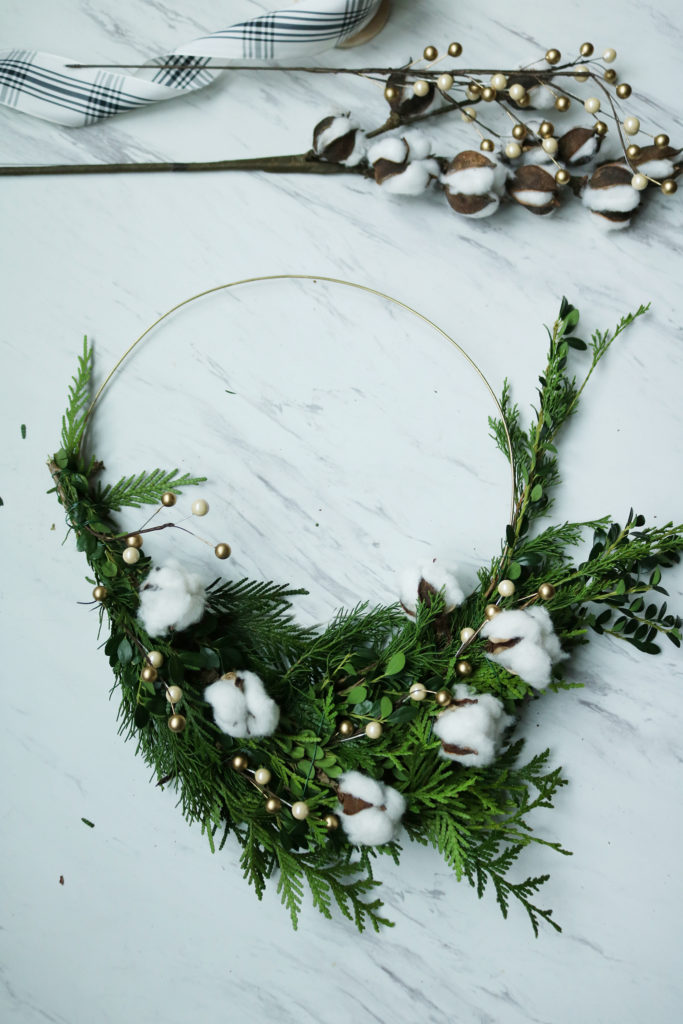 Supplies for the Modern Wire Evergreen Wreath:
Wire hangers
Follow the instructions for the Modern Harvest Wreath for making the wire wreath.
Christmas ribbon
leaves–magnolia, eucalyptus, boxwood, any kind of ever green leaves
Cotton stem
holiday berries from any craft store
Instructions for the Modern Wire Evergreen Wreath:
After you make the wire wreath, go out to your yard or a neighbors or even the woods or a park and clip evergreen plants. An evergreen plant is a plant that stays green all year round for example boxwood, cedar fir, Fraser fir, eucalyptus, magnolia. There are so many evergreen variety but I tend for find branches that remind me of a Christmas tree. You don't need a lot but enough to cover the bottom half of the wreath. Then arrange the evergreen clips with the large, bushier branches behind and the thinner smaller leaves in front. Take your floral wire and wrap around the wire wreath. Once everything is secure, add your holiday berry branches under the floral wire. Pull out the cotton heads from the stem and place them also in floral wire. Add some ribbon and you are ready to hang.
These simple modern wire evergreen wreaths are best placed over a mirror or over the back of a chair. I also love the look over a fireplace mantle or switching out a picture over a console with one of these modern wire evergreen wreaths.