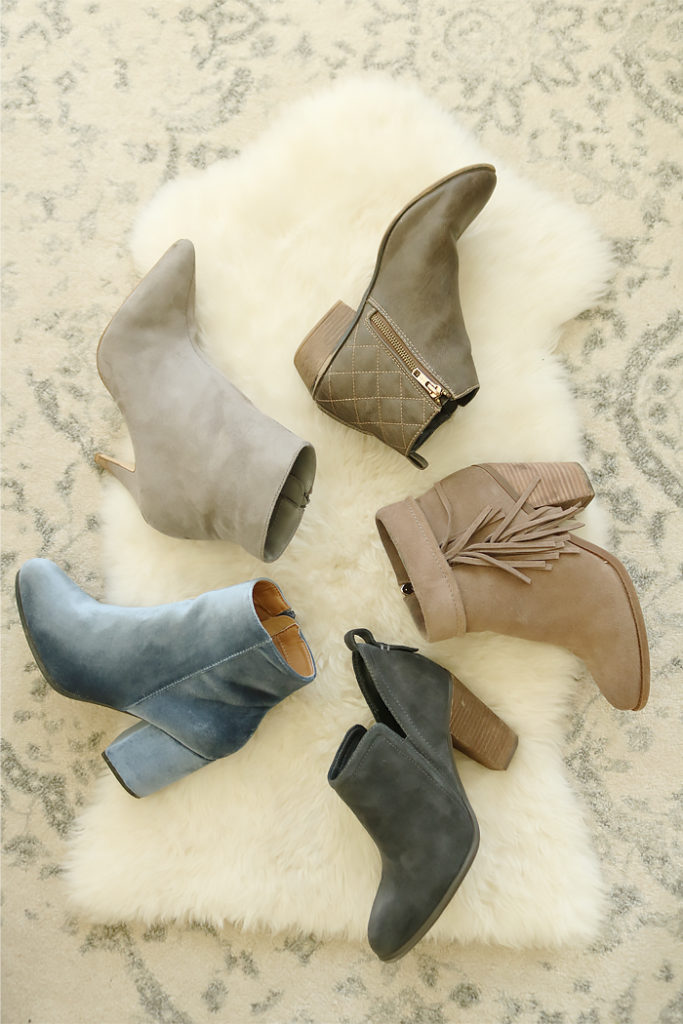 3 Bootie Trends I am Loving Right Now
We are in full winter here in the South, so boots or booties are in my weekly rotations, especially with this 20 degree weather we've been having.  So unusually cold here in the South.  The bootie trend continues to be strong this winter, and I am loving the different heel and ankle heights of bootie styles that are now available.  Also there are so many different price points available for booties. Like this over-the-top velvet booties that are so cute, but out of my price range.  Or this more reasonable cute pair that you can buy at Walmart!  And even fur-lined Ugg booties.  Yes, please.  I will say that I have gone a little crazy with the bootie trend and my closet runneth over with bootie love.  I do wear booties constantly, so they are not collecting much dust in my closet.
The bootie trend has become more inventive this season with floral-print velvet styles and fur pom-pom booties.  I love the huge style-statements they make even though I like more of the simple look.  Booties look great with just about anything–skinny ankle jeans, skirts, dresses or even jump suits.  And there are so many styles out there–wedge, heel, flat, cut-out, laced, buckled, and the lists goes on.
Low-cut bootie | Fringe Booties | Gray low Cut Booties | Velvet Blue Booties | Gray Pointed Booties (similar) |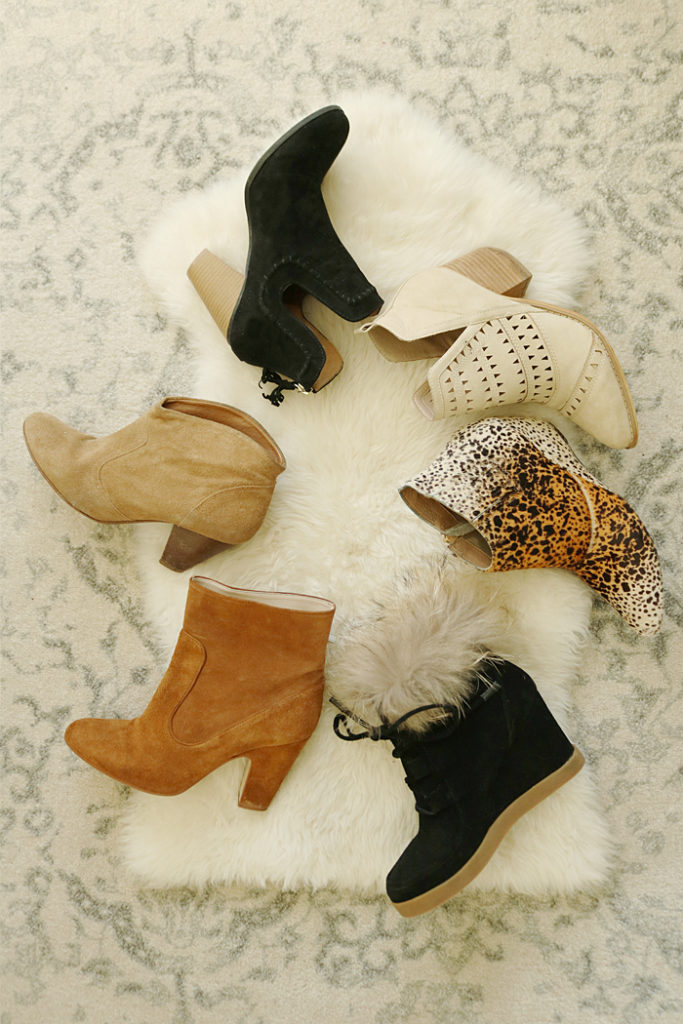 Split Shaft Black Bootie (similar)  | Perforated Bootie (similar)| Faux Leopard Bootie | Fur-Lined Bootie | Brown Bootie | Low-Cut Bootie (similar)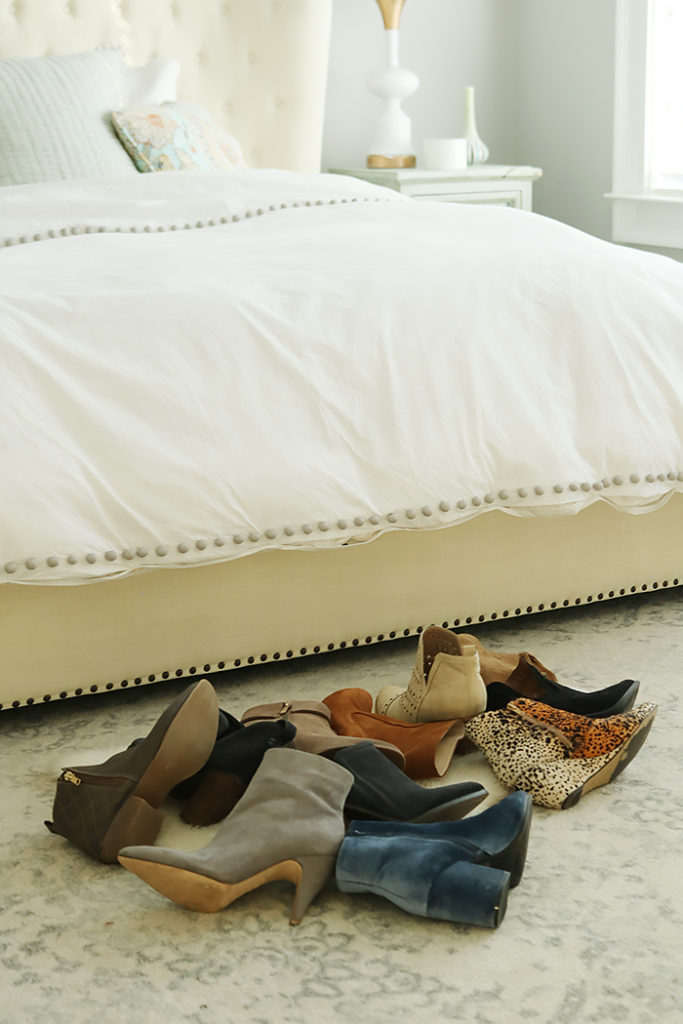 How beautiful are these laced-up, fur-lined booties from Cecelia New York?  They are so gorgeous and comfortable to wear. The fur trimmings are right on point.  They are perfect on your weekend getaway or taking them up to the mountains for a ski trip.  I love to wear these with my favorite faux leather leggings or pair of ripped jeans.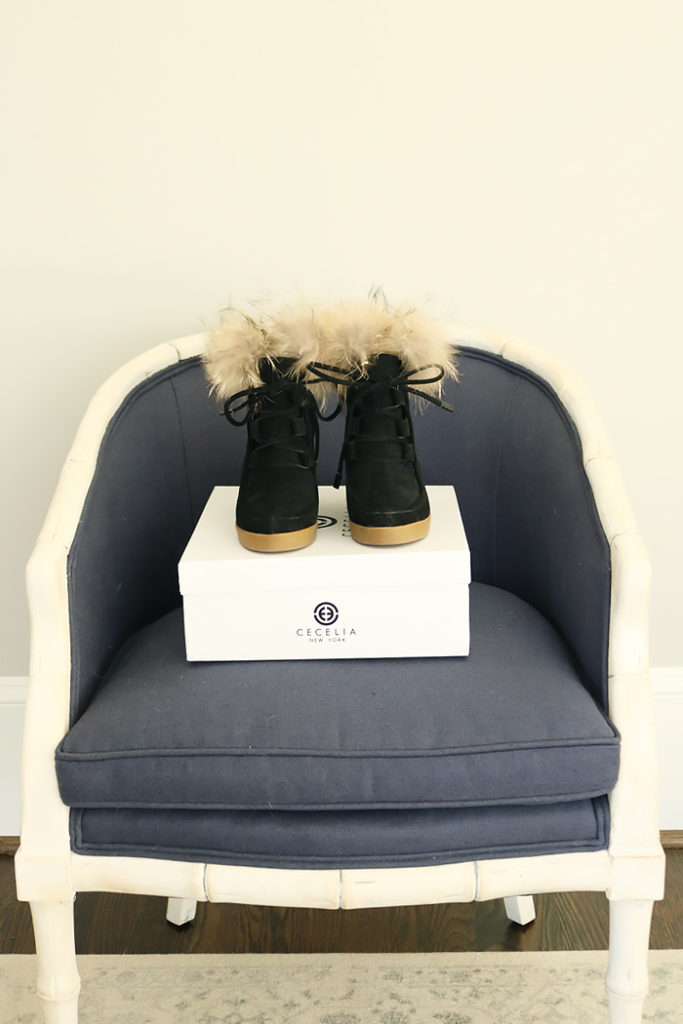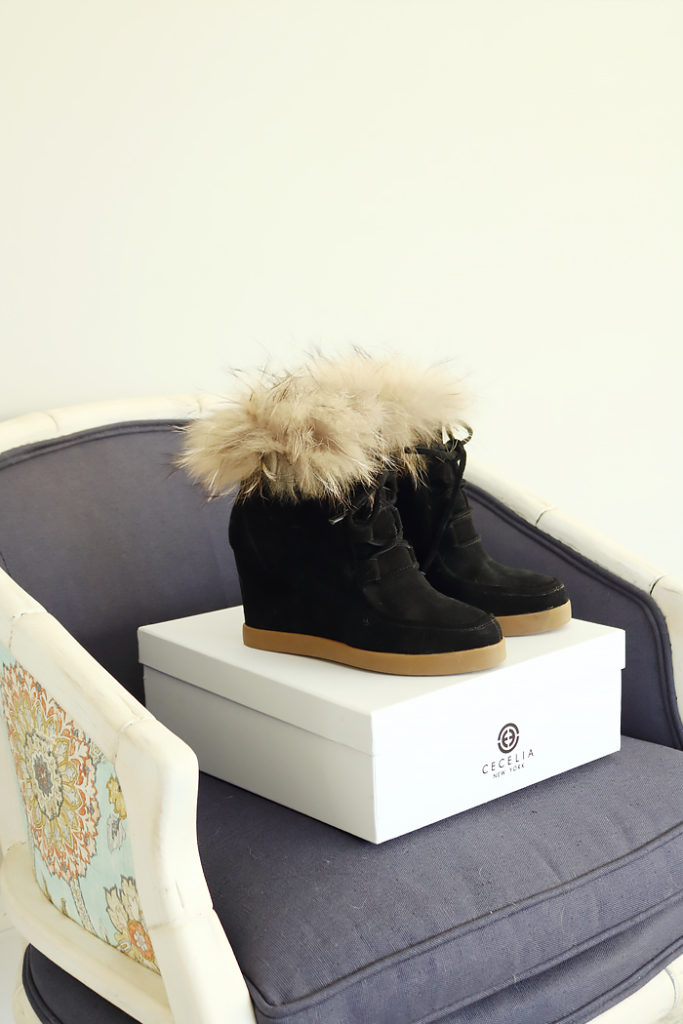 Okay so here are 3 Bootie Trends I am Loving Right Now:
The ankle-rise booties that are inspired by the 80's are a favorite.  Super pointy toe and a kitten heel and hit above the ankles.  I love to wear mine with knee-length dresses.  They also look great over tight skinny pants.  You May have see the ankle-rise booties are are more of a sock bootie and those are so on trend this year and will be stronger next year.  I love to wear them with a pair a fun tassel earrings.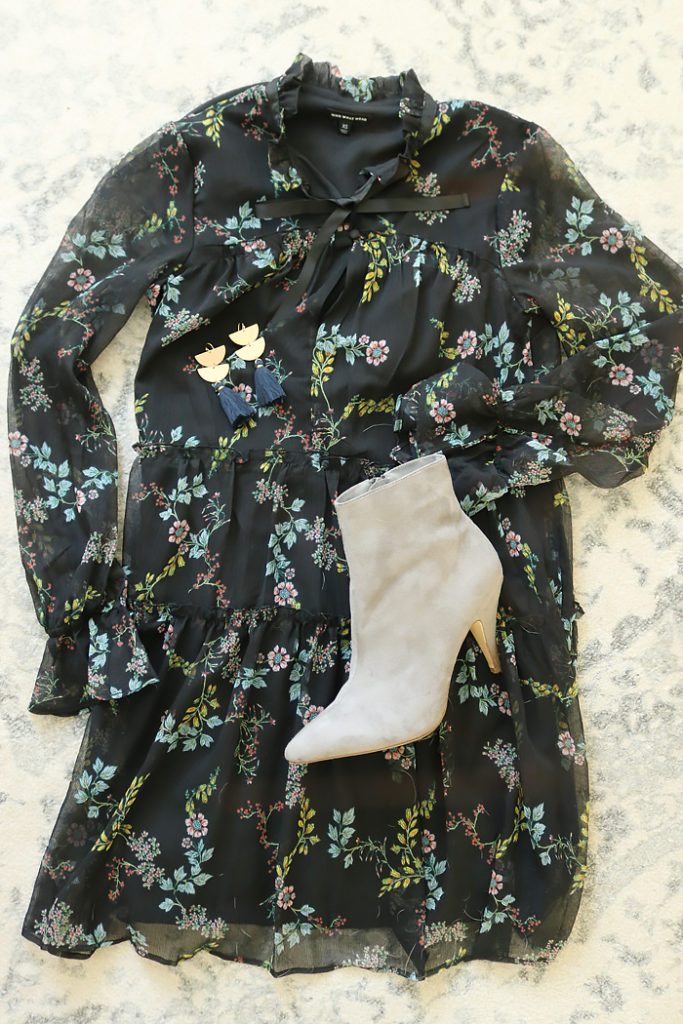 SHOP ANKLE-RISE BOOTIE
2. Low-rise ankle booties.  They look so cute with cuffed jeans or frayed jeans.  They hit right below the ankle and if the heel shaft is slightly lower will have a more of a shoe style.  I love these ones from Vince Camuto.      They are one of my favorite bootie purchases this year.  I like to pair it with these geometric earrings and stamped dog tag necklace.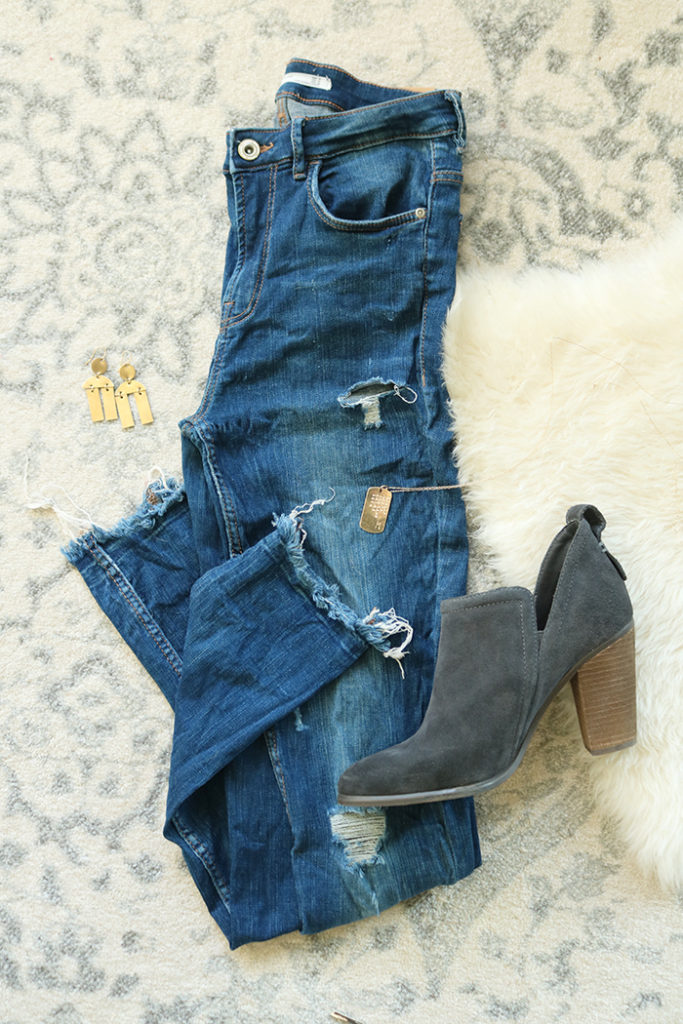 SHOP Low-Rise Ankle Booties
3. Fringe Ankle Booties.  I know the fringe ankle booties were big last year, but I still love mine and wear them quite often.  They look cute worn with jeans or black pants.  I love the tan look because they go with so much.  I like to get a little more funky with my jewelry and pair it with a long pendant necklace and gold geometric earrings.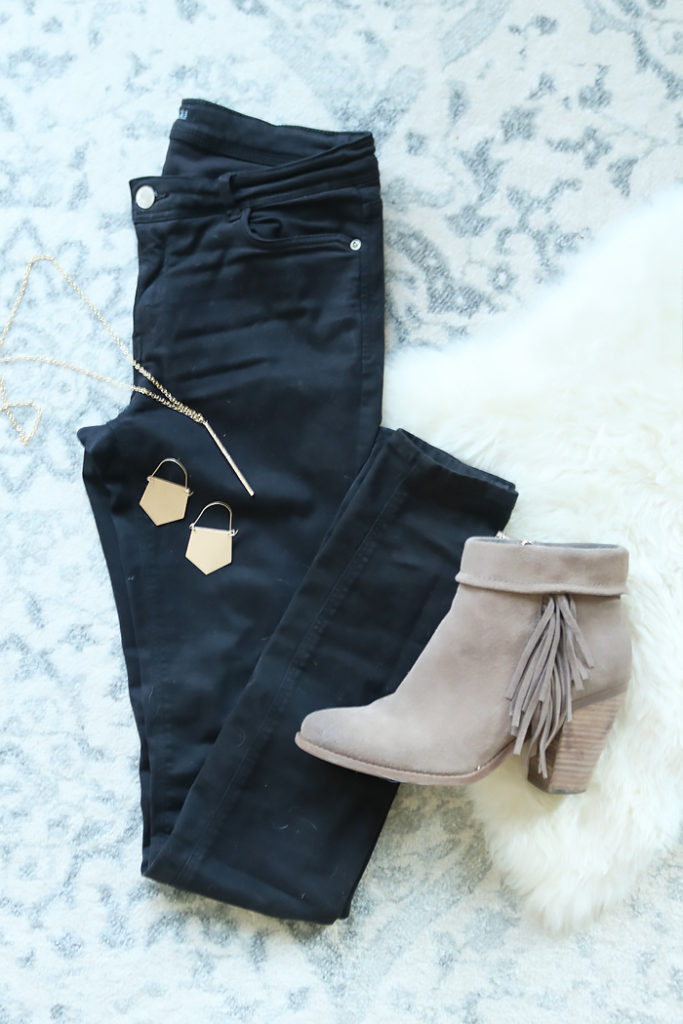 SaveSaveSaveSaveSaveSave
SaveSaveSaveSaveSaveSaveSaveSave
SaveSave