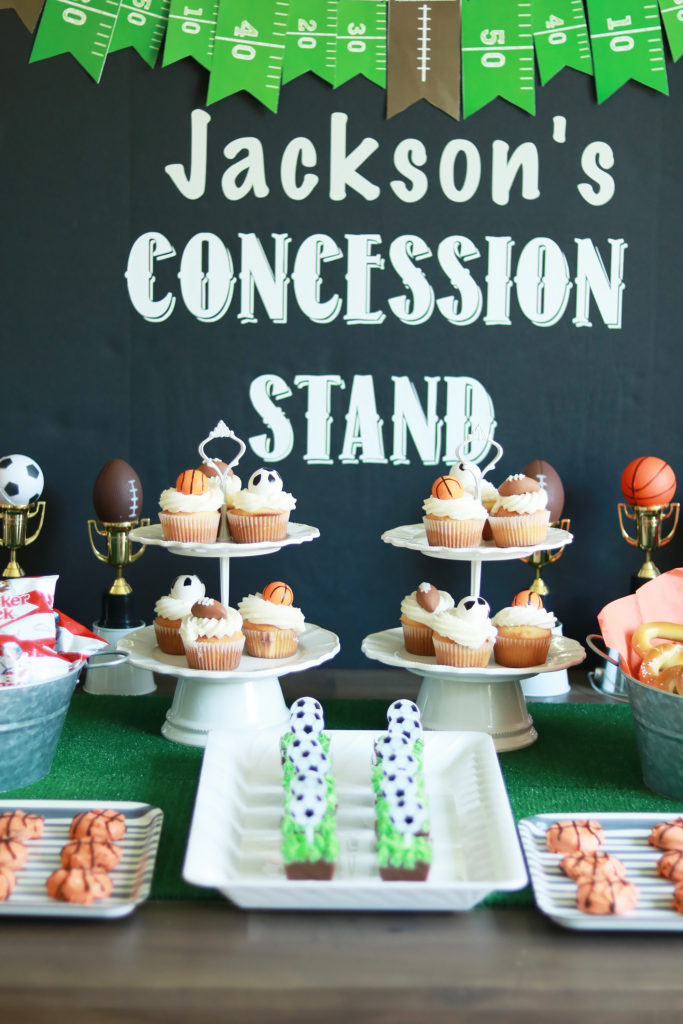 Sports Themed Birthday Party
Another year means another birthday! We celebrated last November my baby boy's 9th birthday! I'm finally getting around to posting his sports-themed birthday party. I decided to wait because of the holiday schedule, and I knew January would be quieter on the editorial side. So, I'm excited to share Jackson's sports-themed birthday party. He is loving his organized sports teams he plays every season and playing sports games after school with the neighborhood kids. So he didn't hesitate when he told me his birthday theme. His current favorite sports are soccer, basketball, and football, so I focused on the birthday party around those three-sport games. I also looked online for soccer gifts that I knew he would love and wouldn't wait to play with! When he gets older, I think he'll want to go for some sports that have a little bit more adrenaline in them, he's already spoken about how one of the older kids at his school loves to play paintball, I wouldn't say no! I have heard it is a good exercise and they are fully protected, luckily there are sites like paintballgunguides.com – best paintball guns to buy for me to peruse when the time is right.
One of the favorite things I love to do at a birthday party creates a birthday dessert table. It brings out the theme and the party decorations, and the kids LOVE it. So we had the sports-themed dessert table, and I played it up by calling it Jackson's concession stand and packed it with items you'd find at a sports event. I also served concession food for lunch like hot dogs and chicken nuggets and fries. When we weren't having fun eating, we were playing sports. For the main activity of the party, we headed to our neighborhood sports field and played flag football and soccer. We had such a great time, and they didn't want to leave. Boys are so easy to entertain! Just give them a ball and they won't want to finish playing with it. I listed all the party resources below and how to's.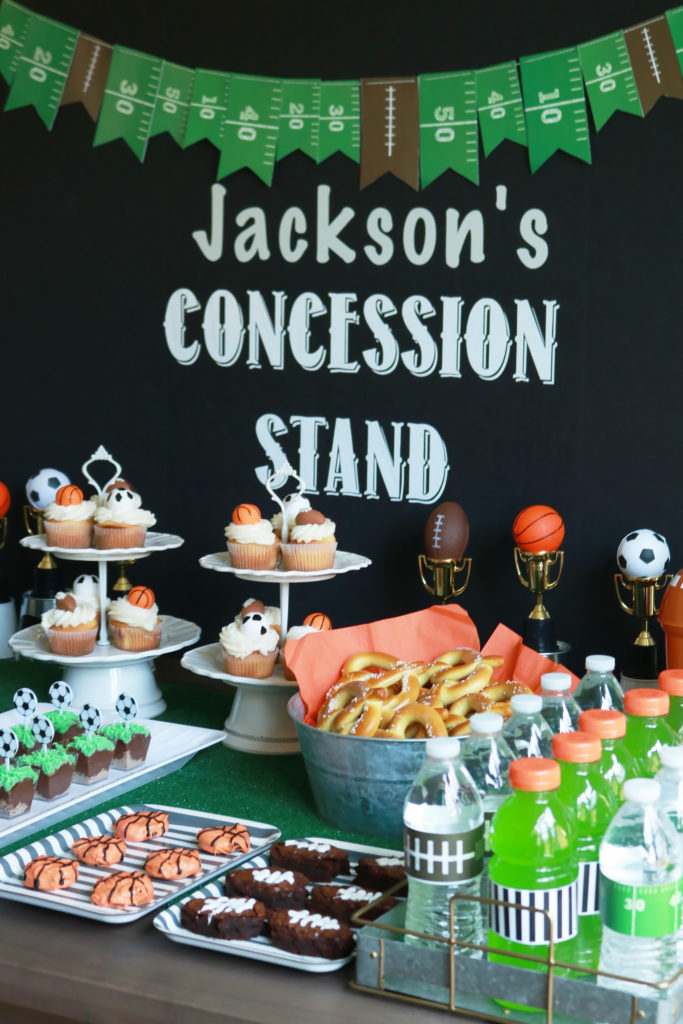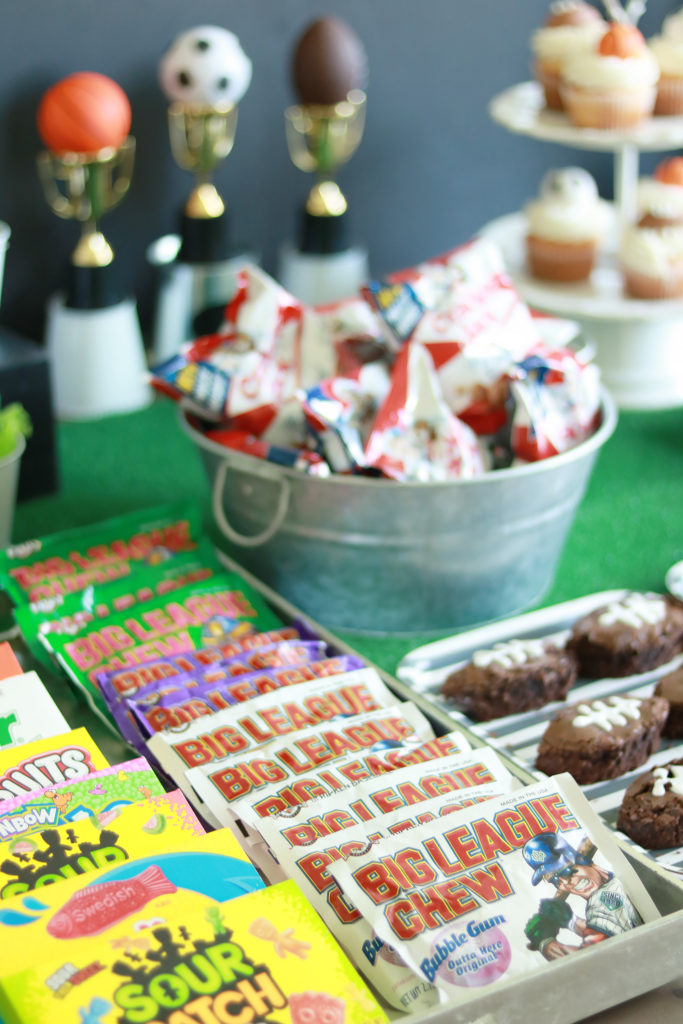 cc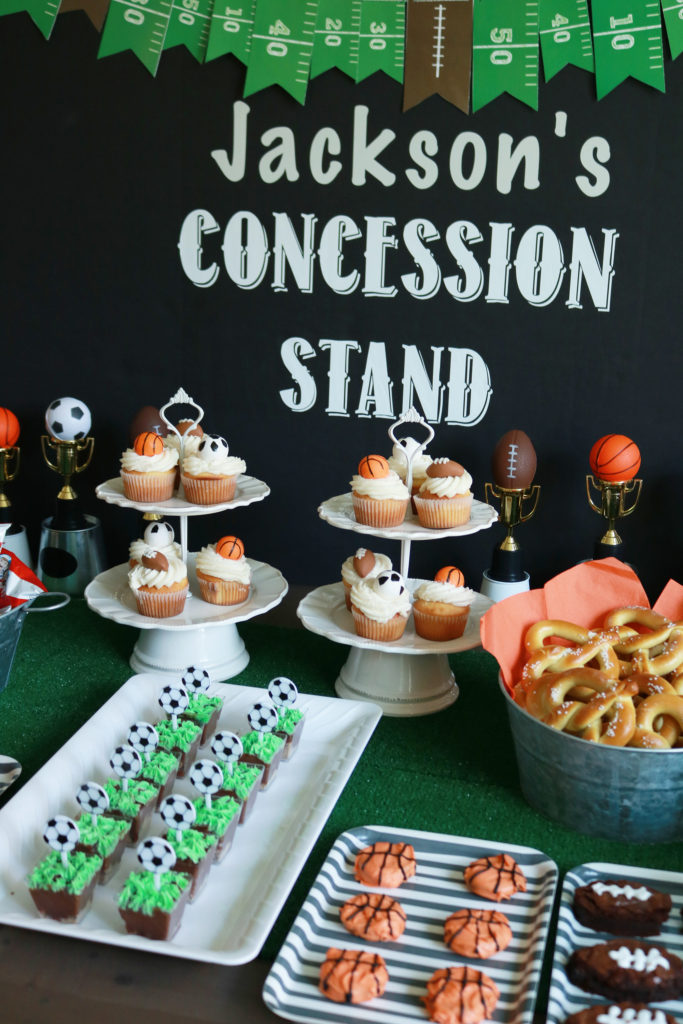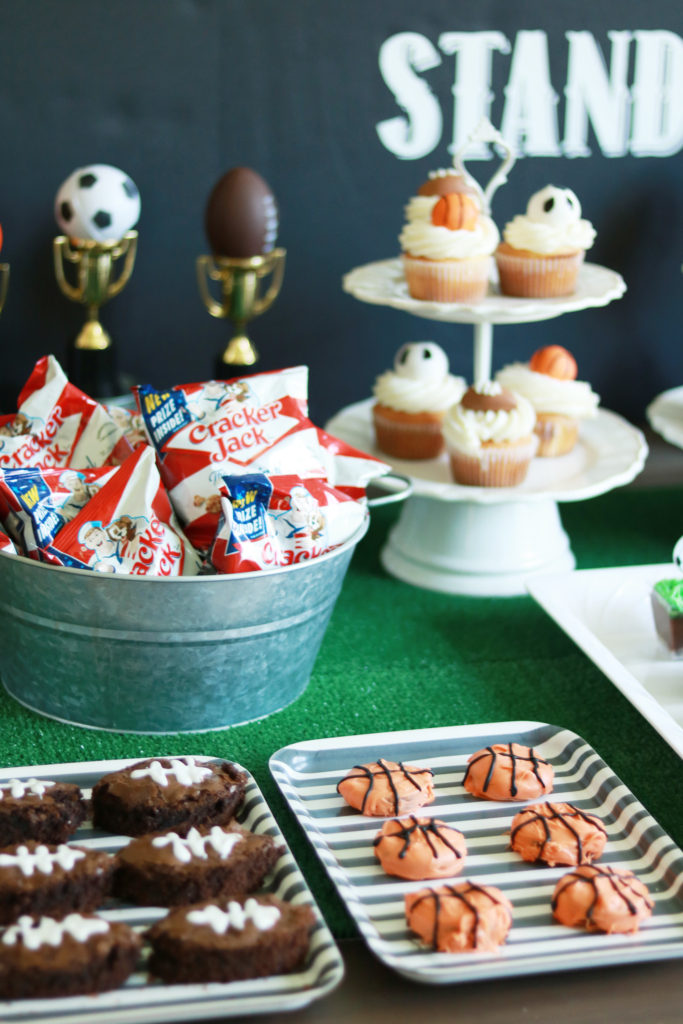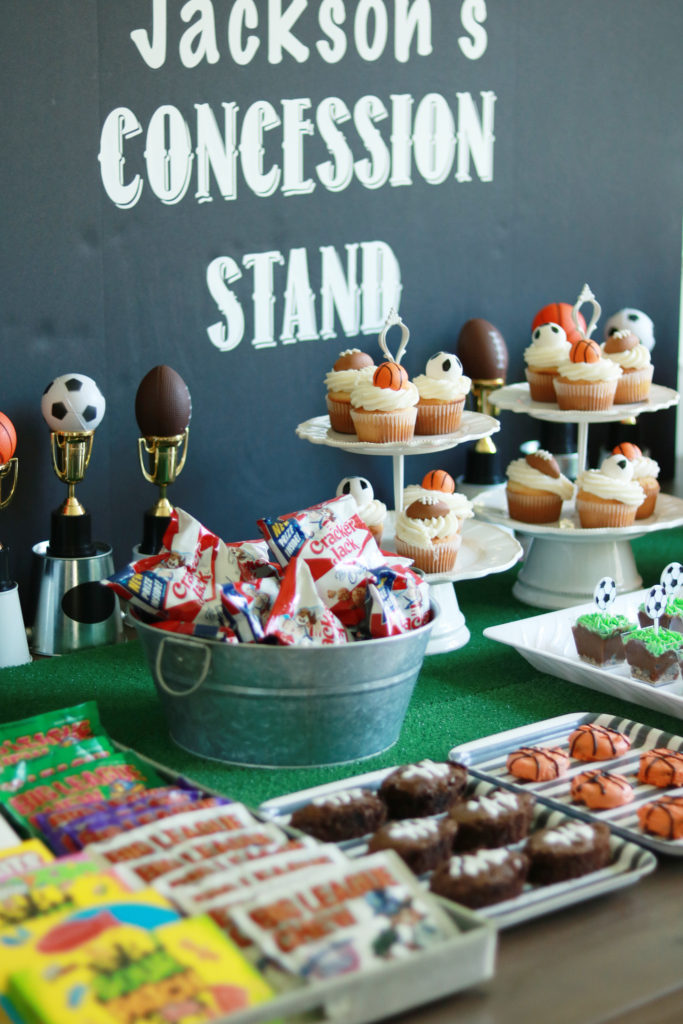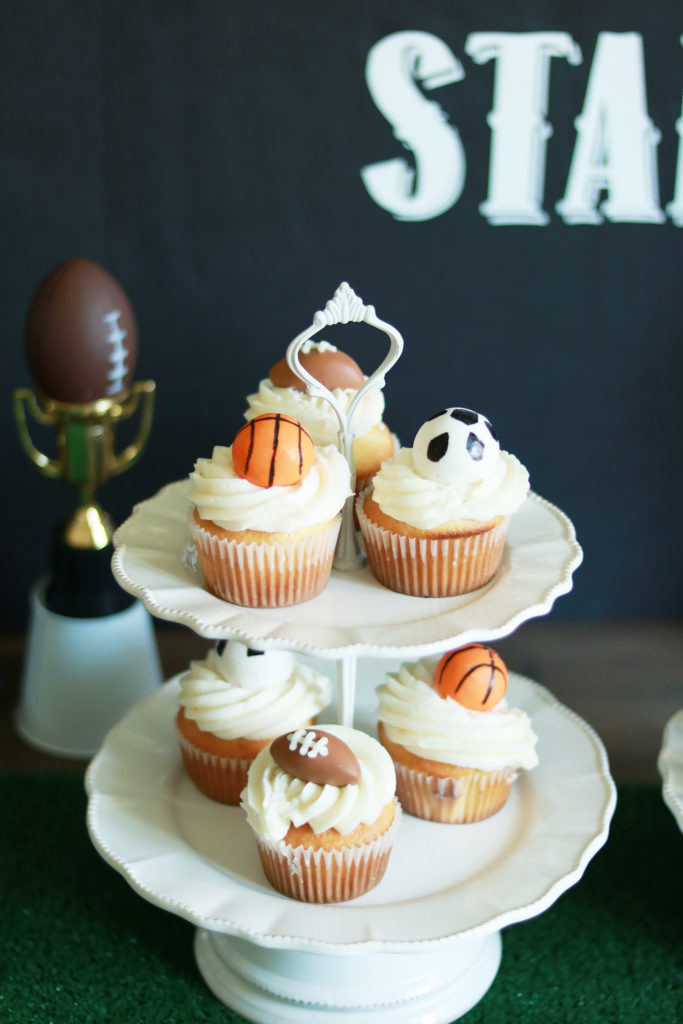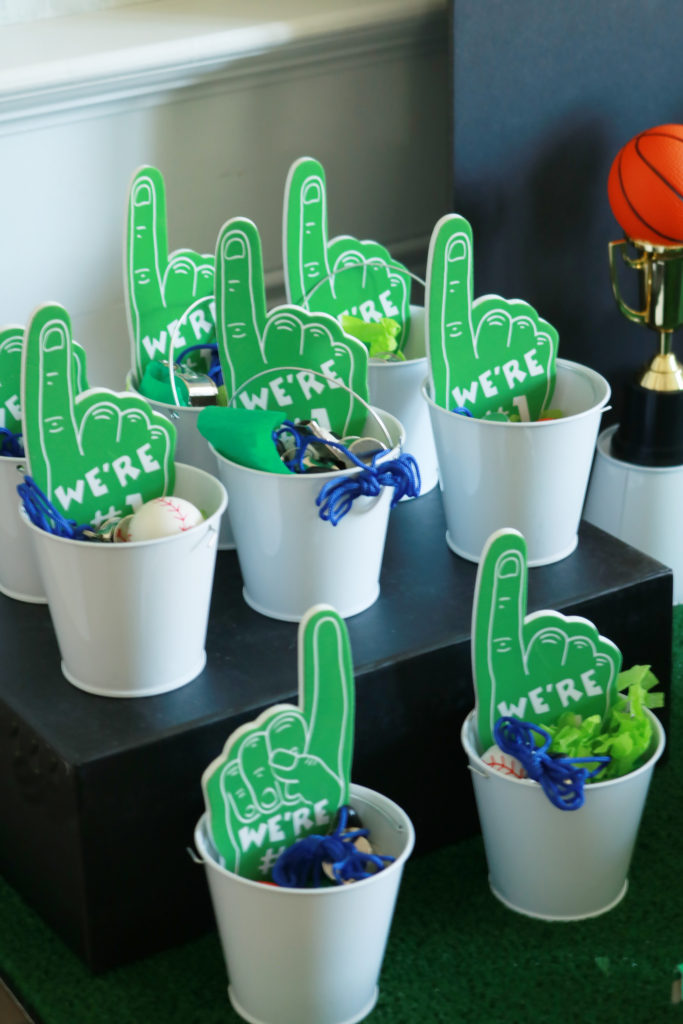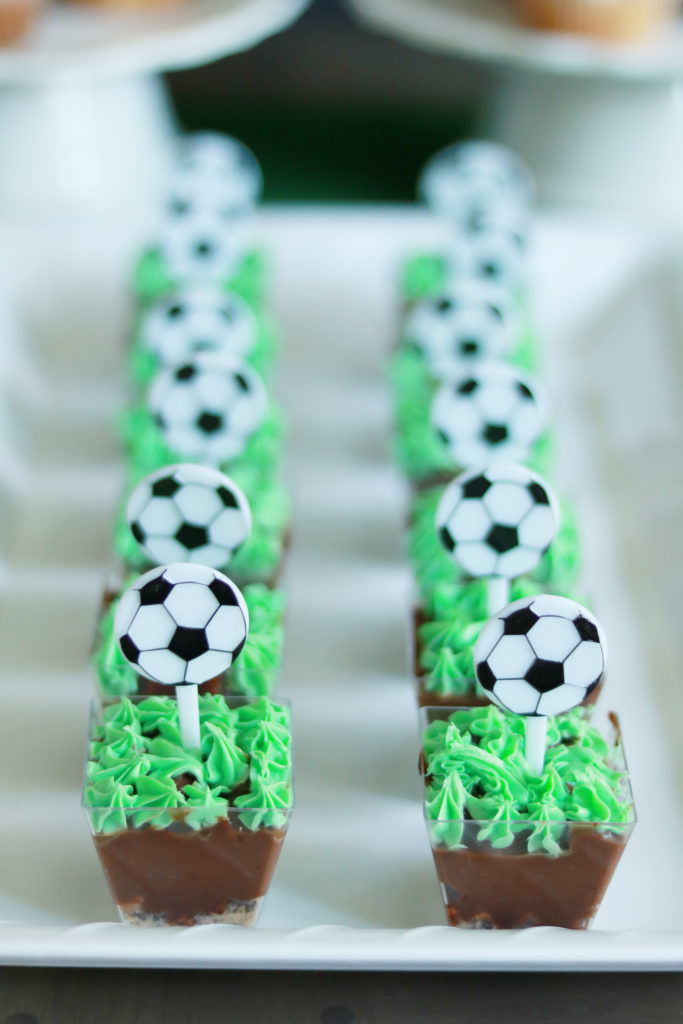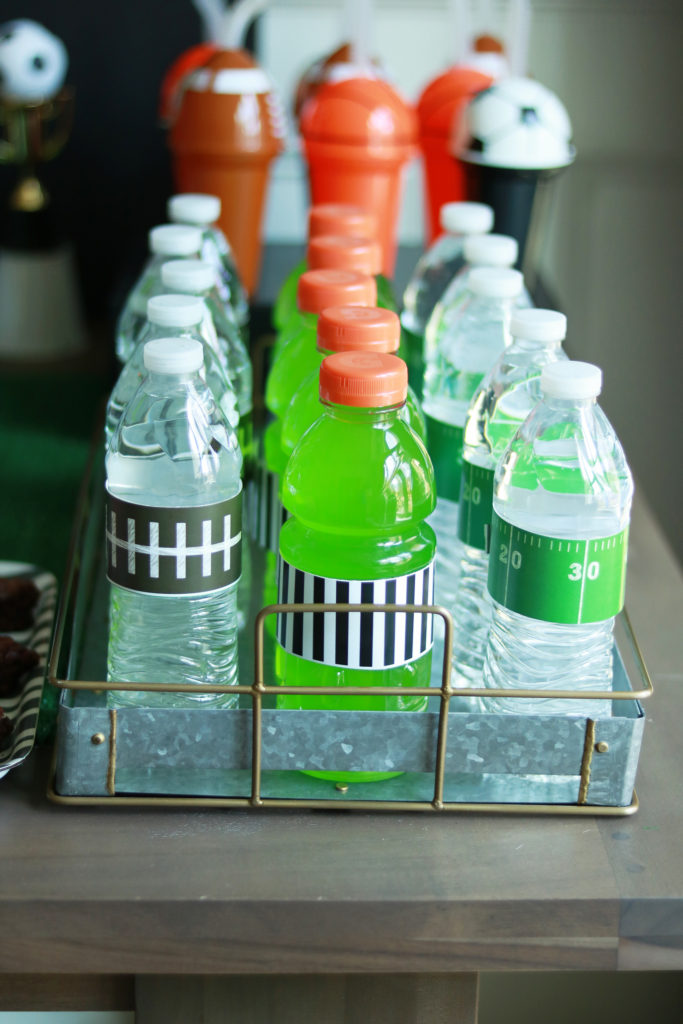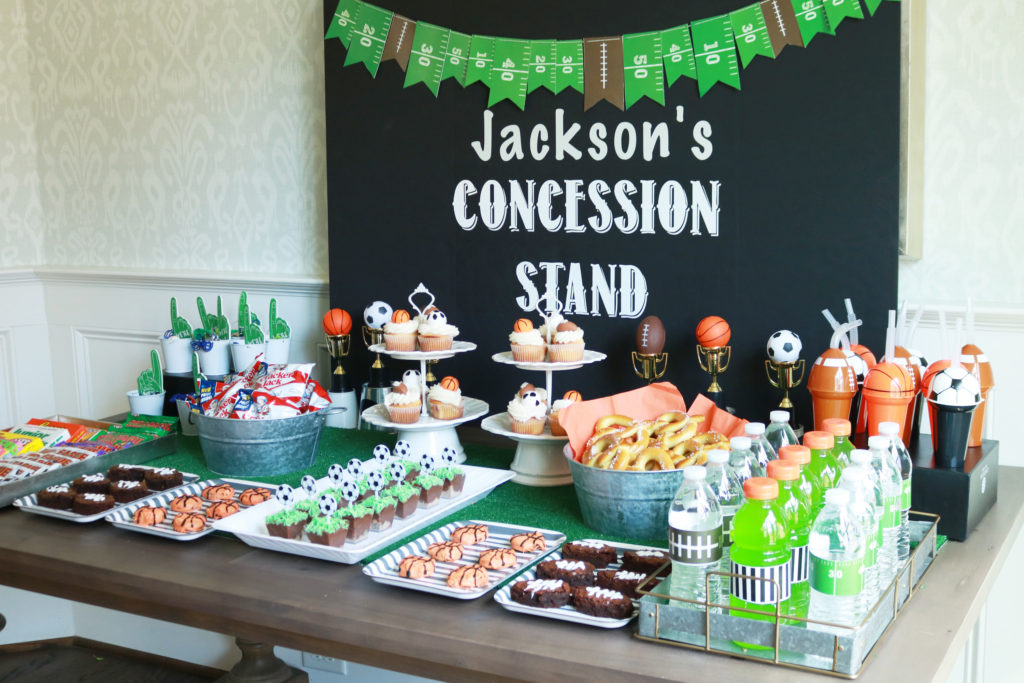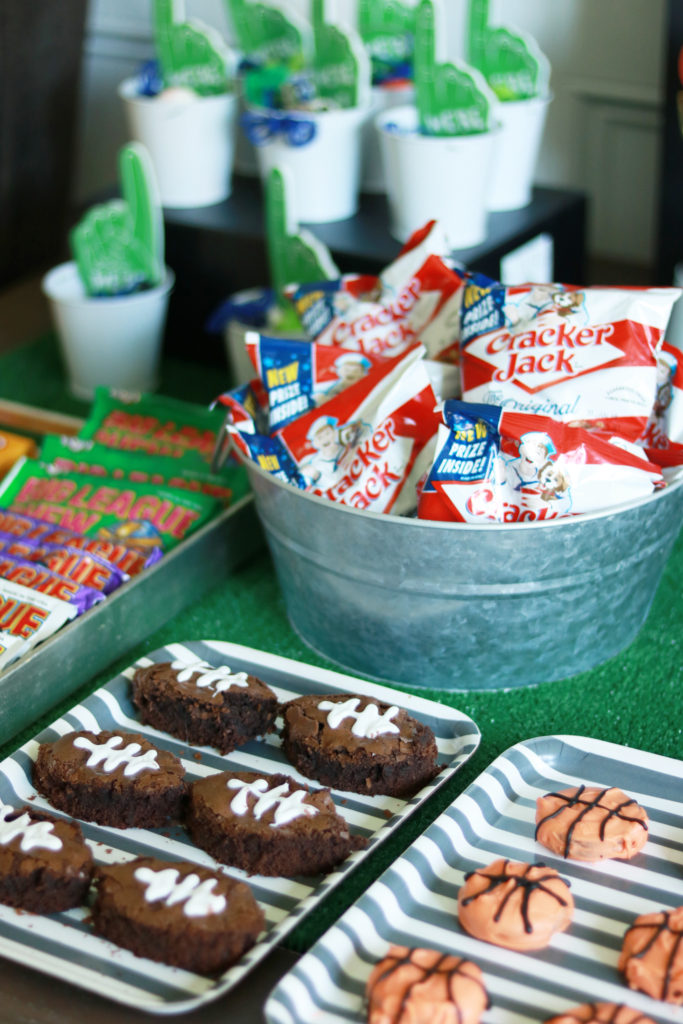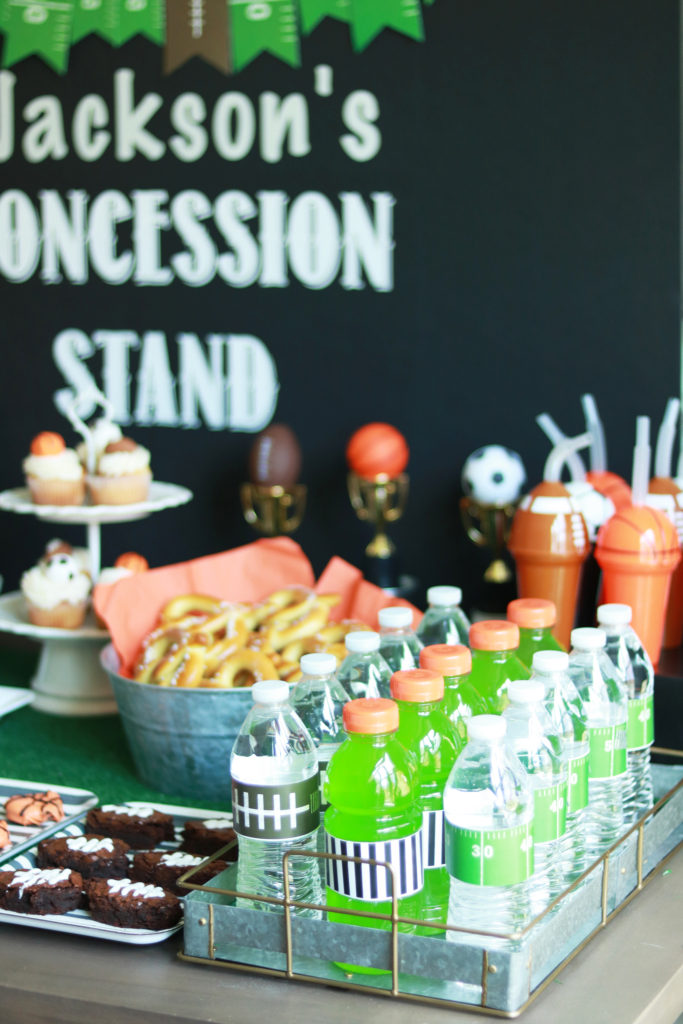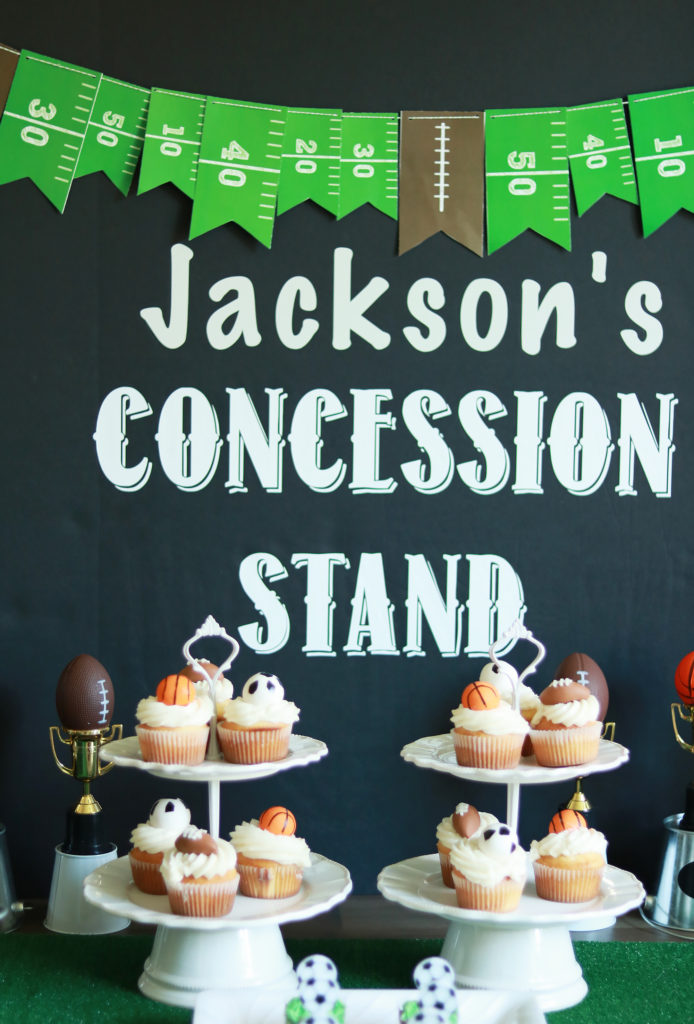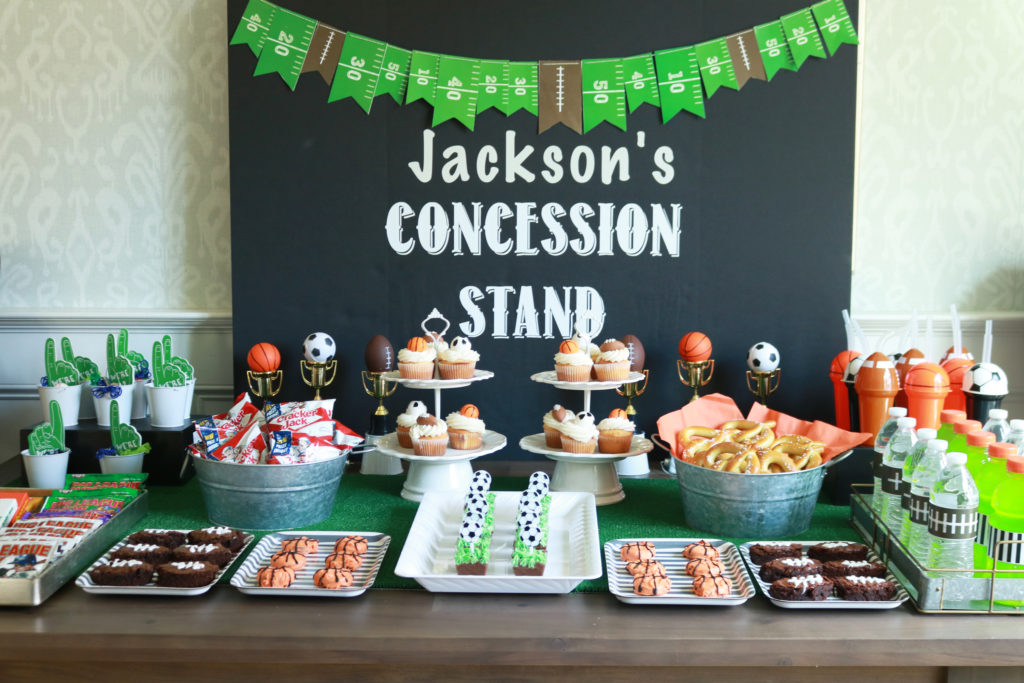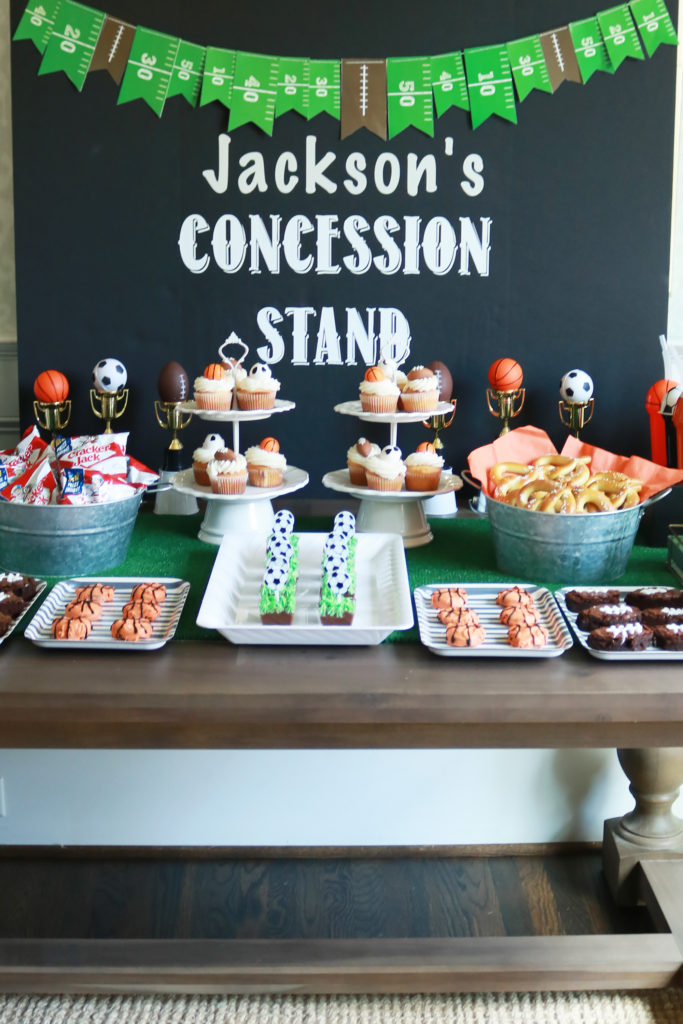 Sports Themed Birthday Party Resource List
Concession Sign: Black Tri-fold board with vinyl letters cut it with my Cricut machine. I designed the letters in the Cricut Design Shop and then cut the letters from there. Make sure it is properly sized it. Then cut on vinyl and use transfer paper to place the letters on the black trifold.cx
Banner: Free Download
Water Bottle Printables: Free Download
Cupcakes: Sugar Benders
Party Favors in Buckets–whistles, mini sports balls, stress balls
Green Turf (for table runner)
Happy 9th Birthday Jackson!!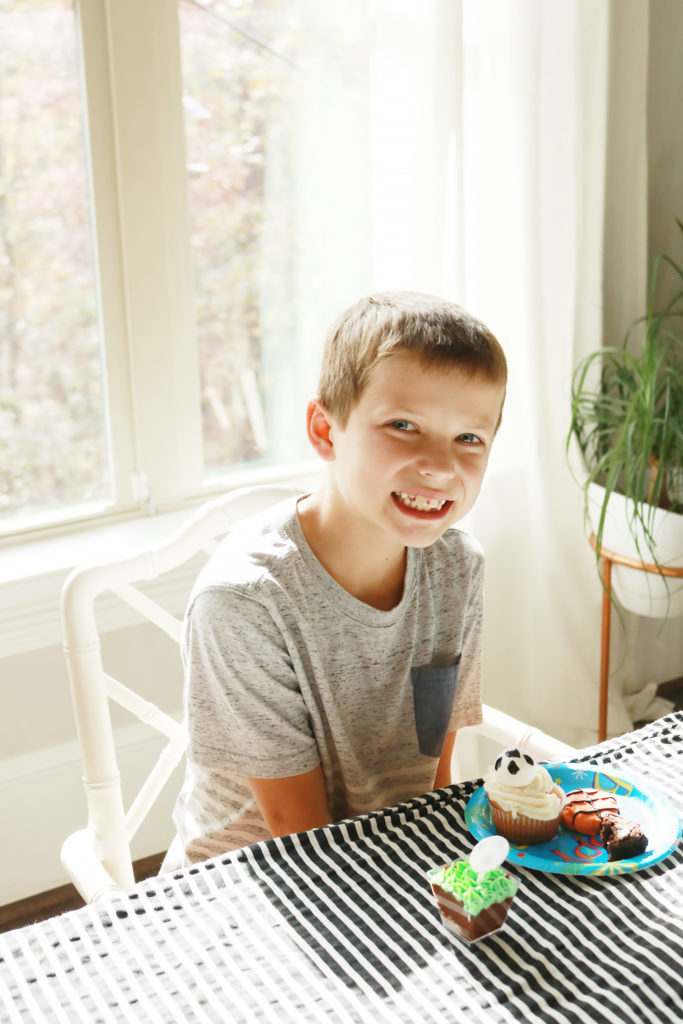 SaveSaveSaveSaveSaveSaveSaveSaveSaveSave