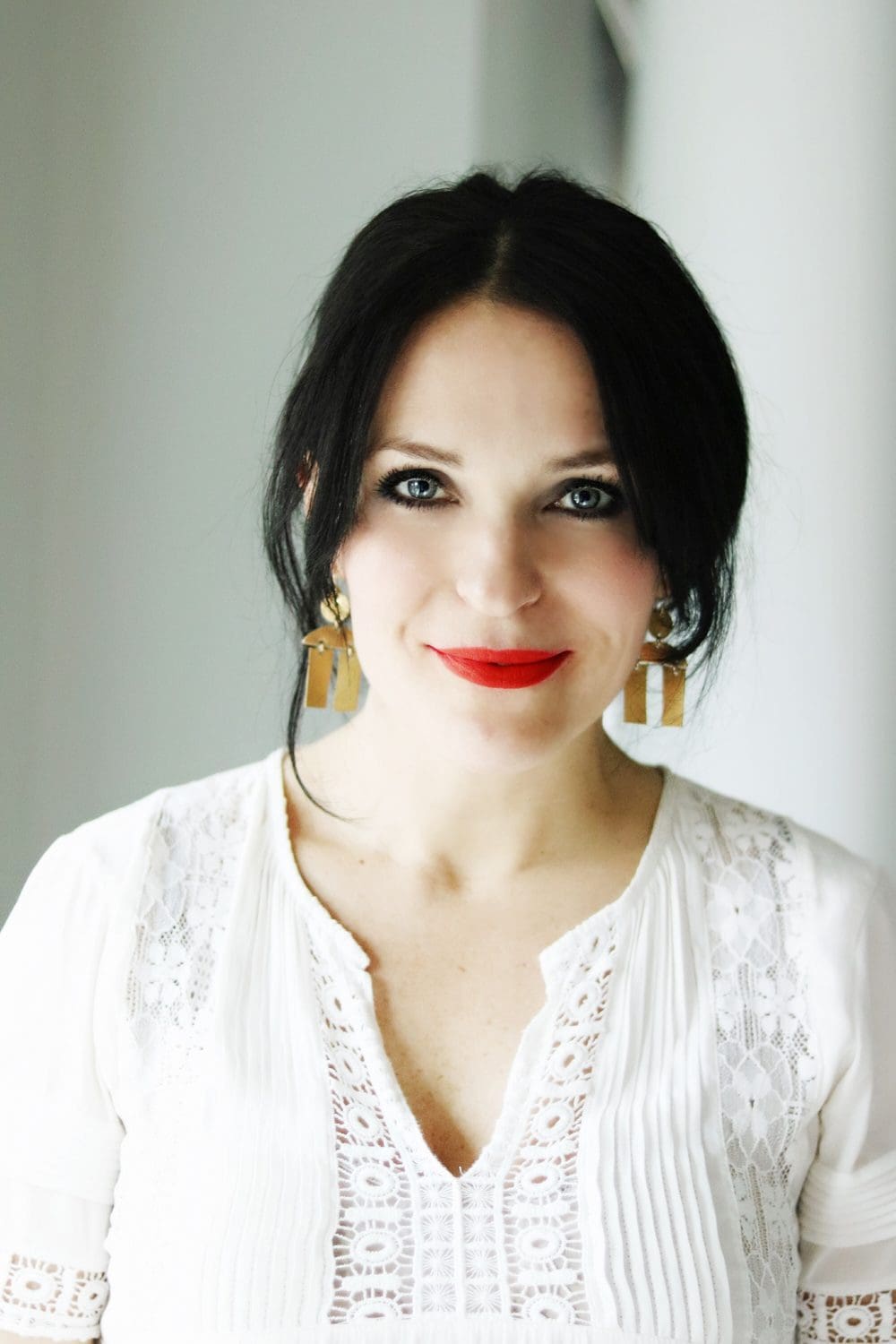 5 Classic Red Lipstick Colors
I love makeup and rarely leave the house without it on, but I do consider myself a minimalist when it comes to makeup. It takes me less than 10 minutes to put it on in the morning, and I have my basic routine of foundation, mascara, a little blush, eye liner, and red lipstick. Red lipstick is an easy, classy approach to boost a basic look. Classic red lipstick has the capability to transform any look, and honestly, I haven't found a red lip color I didn't like. There is just something about applying a slick of sexy red lipstick to my lips that makes me want to channel my inner TubeV Sex star. Can you relate? But through trials and lots of red lipstick, I have found 5 classic red lipstick colors that I love and have on rotation in my purse. Depending on what I am wearing and my mood of the day, as well as how sexy I want to look, I'll wear a lighter shade of red or a darker shade, or matte or high gloss.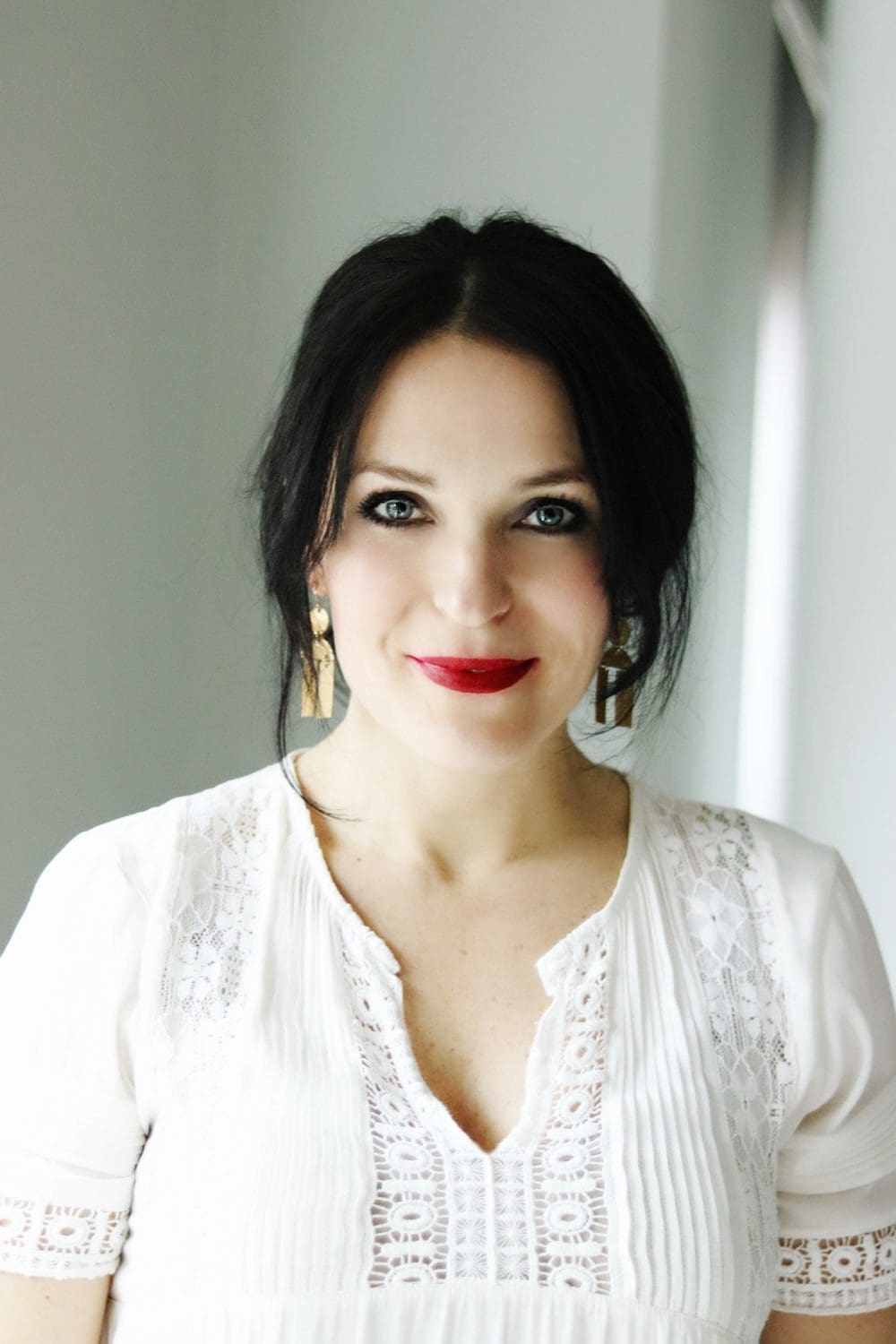 Shop the Double bar earrings in my SHOP!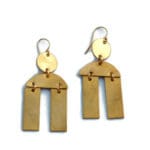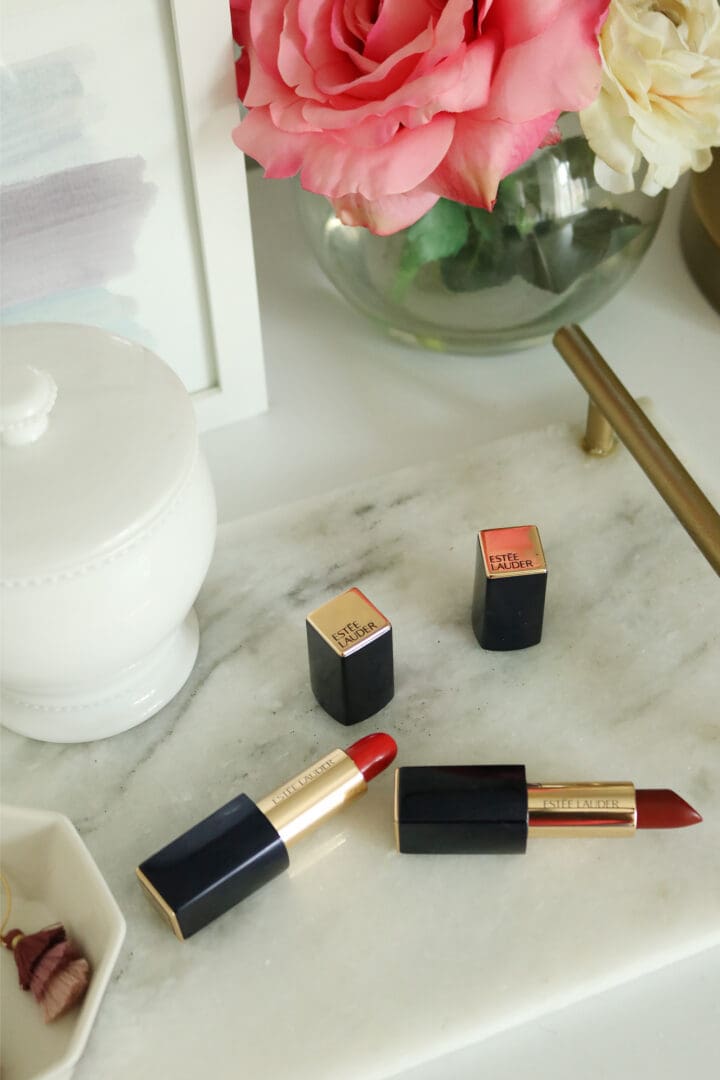 If you don't have a favorite signature red lipstick, check out my favorite 5 Classic Red Lipstick Colors and then let me know which ones are your favorite! Of course color is a matter of personal preference and what looks great on your skin tone. Price is also another factor, but I have found that quality and good lip color are hard to find at the grocery store, although I have one favorite L'oreal red lipstick lip color. If you are hesitant, spend some time at Sephora trying on these lip colors or other red lipsticks. You will eventually find your favorite classic red lipstick color that you'll want to wear everyday. Also, consider lip pencils and stains for longer lasting.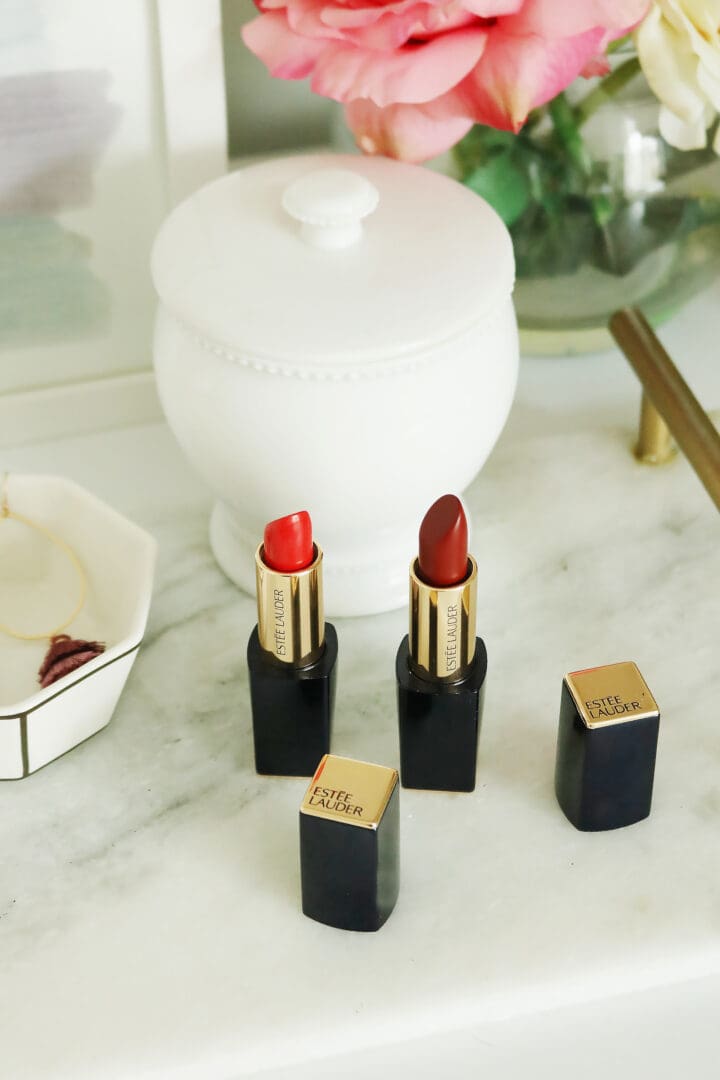 5 Classic Lipstick Colors

Estee Lauder Pure Color Envy Hi-Lustre Liptick in Drop Dead Red $32 — This red lipstick is sculpted with light, drenched in intense moisture and charged with high-intensity color. From a luminous low-lit finish, to an intensely vibrant reflective stain. It's the perfect red color. You can receive this lipstick at an exclusive offer of 15% off the purchase of this product please visit http://www.esteelauder.com/octoly and use code "octoly" at check out. Pro: Love the magnetic lipstick top. Con: It lustre but not as quite hi-lustre.
2. Estee Lauder Pure Color Envy Matte in Irrepressible $32 — Rich dark red with purple hues this matte lipstick provides daring mattified color for an undeniable dynamic statement. This color stays on long and I love wearing it during the winter with a thick sweater. Although it feels lightweight, super-rich, highly pigmented color applies with one-stroke. Use the same code above to receive the 15% off of the product. Pro: The matte texture is amazing and long lasting Con: Wish they offered more lip colors
3. Mac Red Satin $17.50 — Color-rich, soft satin with a semi-matte finish that conditions while adding intense color. One of my favorite colors that I probably wear the most. The red colors goes with so much! I'm just about done with mine. Pro: Love the recycling program at Mac. Con: Slightly drying, but use a lip primer
4. L'oreal Paris Colour Lip color in Raspberry Rush $7 — Priced well, this red lipstick has pink under tones and is really fun to wear in the summer time. It is a rich, hydrating lipstick packed with omega 3, Vitamin E and argan oil. I love how it keeps the lips soft and smooth. Pro: priced really well Con: it doesn't stay on too long.
5. Nars Velvet Matte Lipstick Pencil in Red Square $27 — The application of a lipstick combined with the convenience of a pencil in a jumbo crayon design. I love the long lasting, non-drying formula. Red Square is a fun bright orange red color. Pro: Stays on long Con: Make sure you don't lose the pencil sharpener.
SHOP other Classic Red Lipsticks:
Thank you Octoly for sponsoring this post.
SaveSave
SaveSave
SaveSave