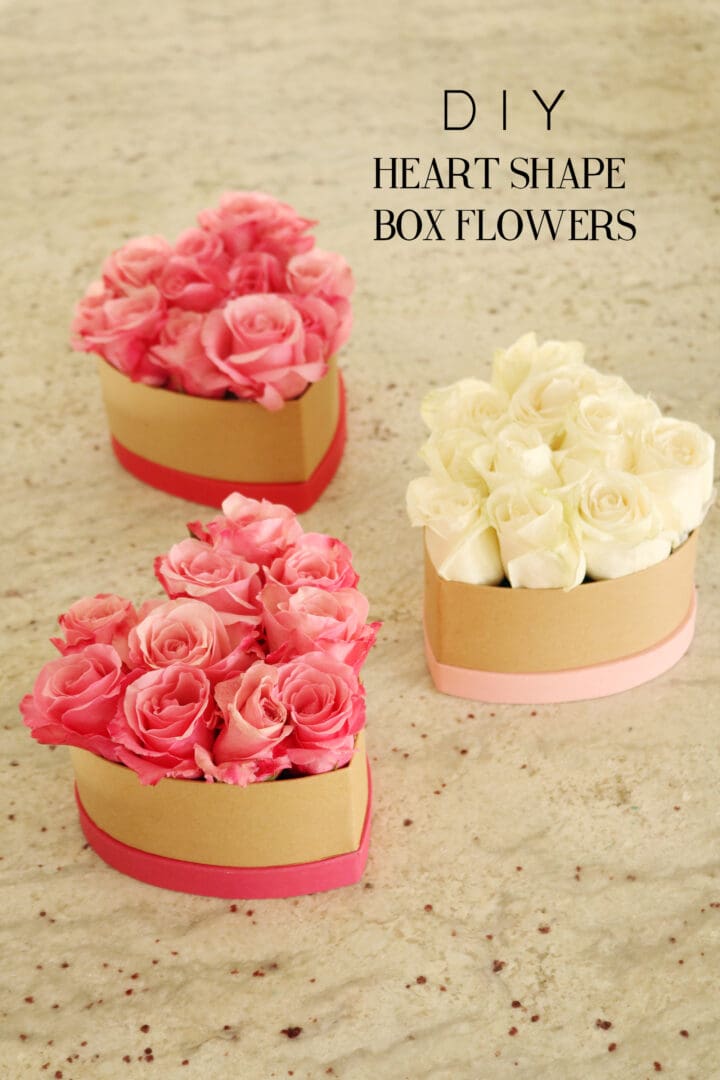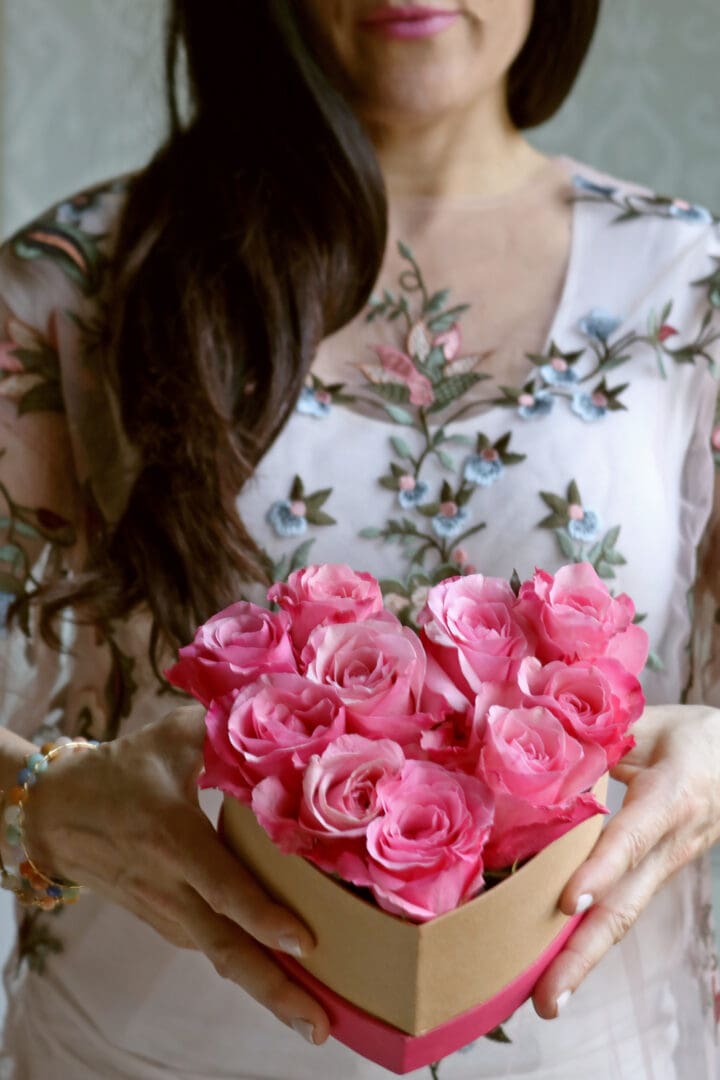 DIY Heart-Shape Flower Box
Valentine's Day is just around the corner, and you know roses are the way to a girl's heart and a sign of love and friendship. I'm such a sucker for flowers and always love receiving and giving them! So I was looking for something extra special to make to give to my love ones for Valentine's Day. This DIY heart-shape flower box is just the one that I know my girls will love or even a friend who needs a little cheering up over the love holiday. If you are planning a Galentine's breakfast or even just a romantic evening with your lover, these heart-shape flower box would also make a perfect centerpiece. So many fun ideas.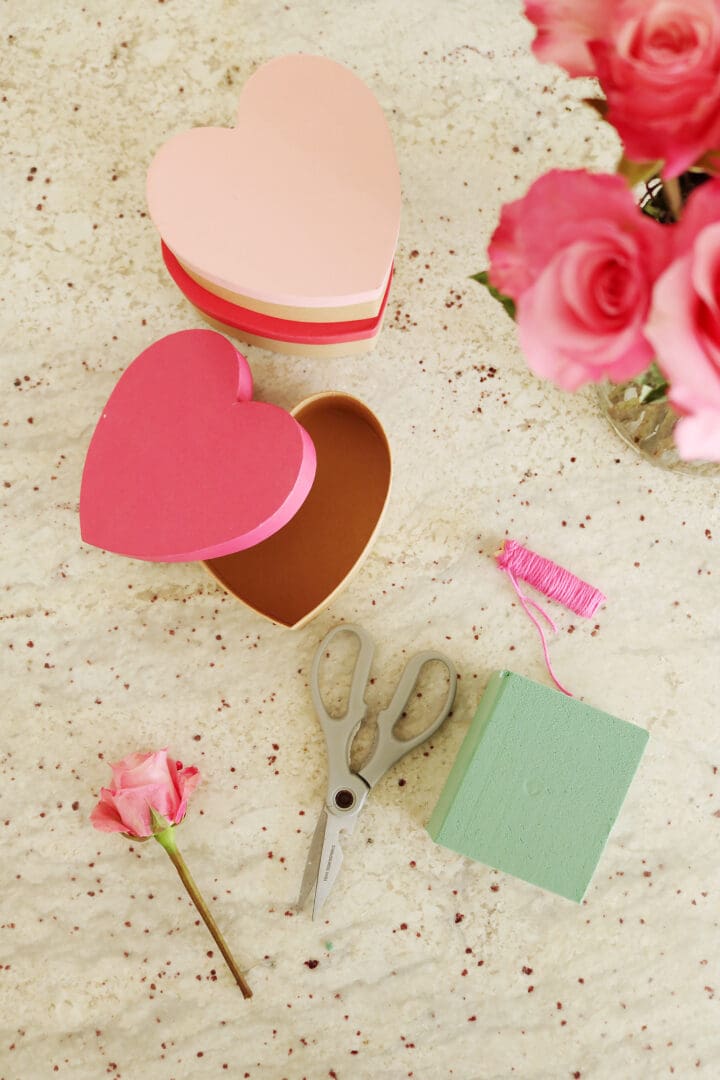 Supplies:
Heart Shape Box or Paper Mache box (spray paint for desired color)
fresh flowers
scissors
knife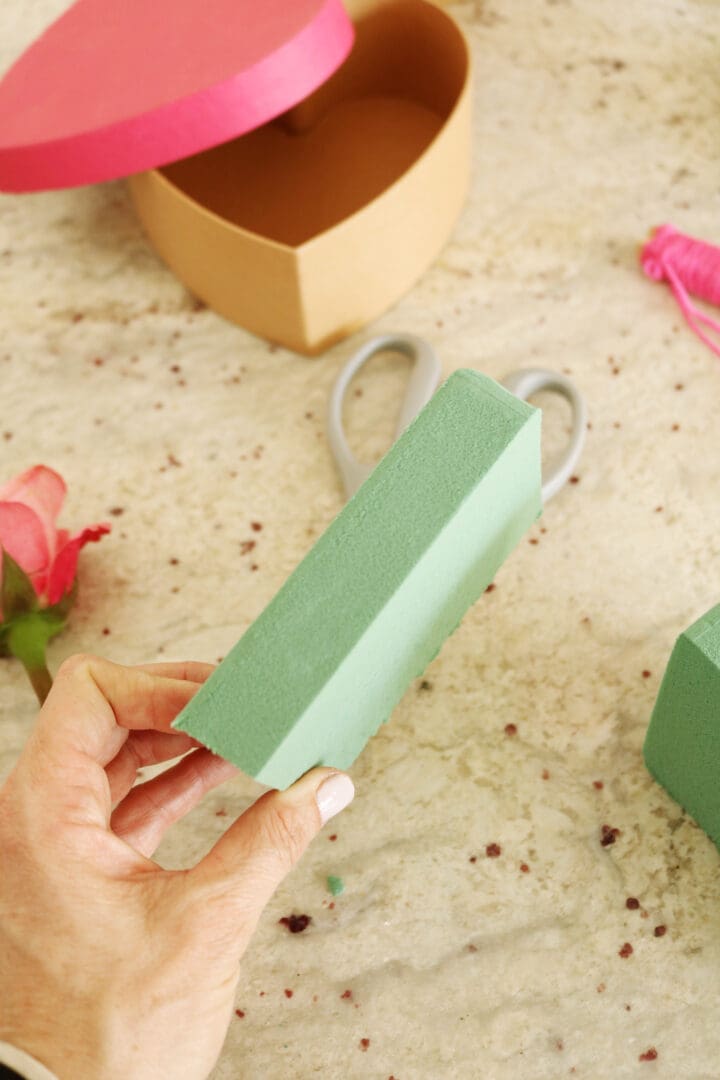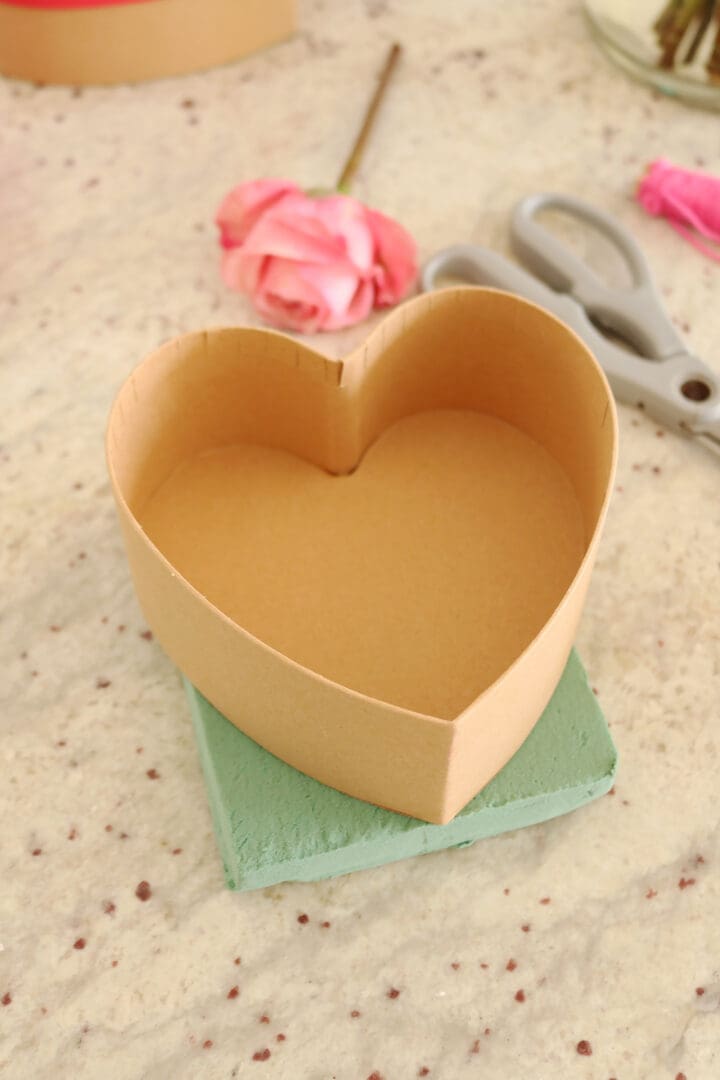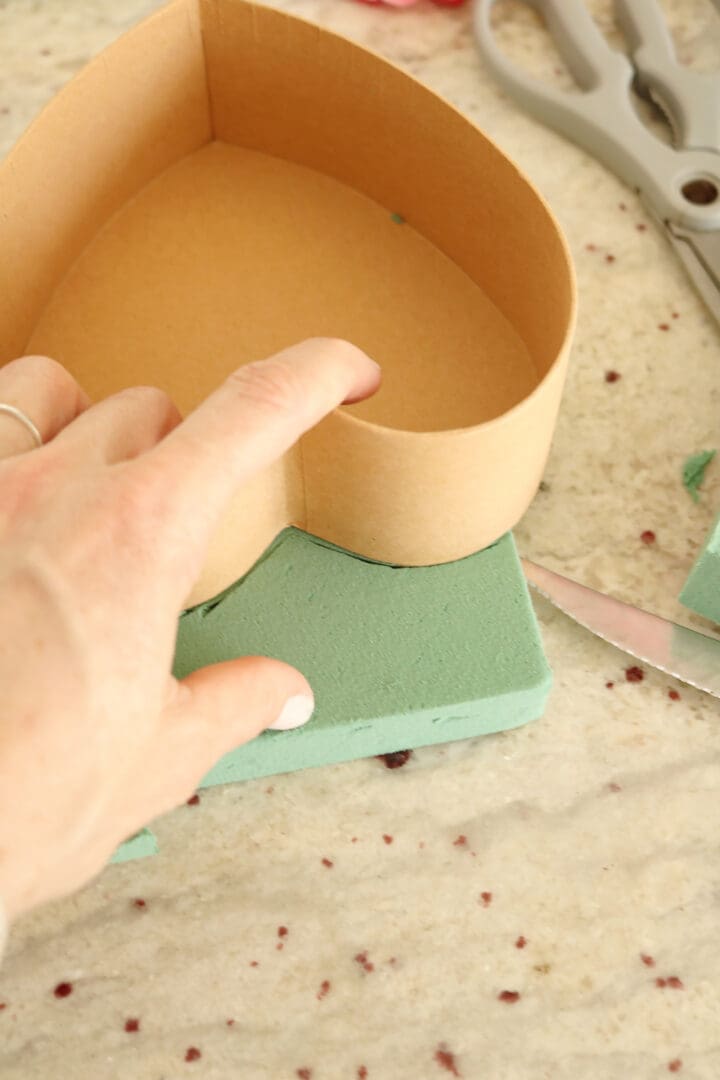 Take your foam block, using your knife cut it about 1.5″ thick. Then use the bottom of the heart box to cut the foam in the shape of the heart. I had to use two 1.5″ foam blocks to get the entire shape of the heart. Don't worry if it is not perfect. You just need a general heart shape.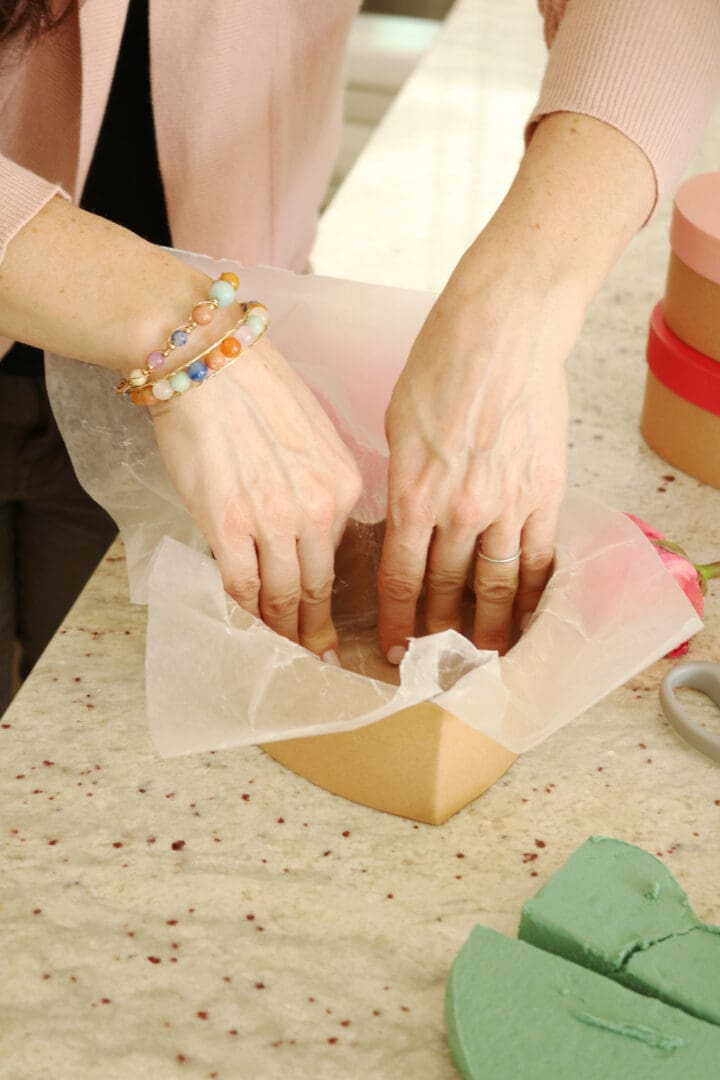 2. Put your foam blocks in water and let it soak for a bit. While it is soaking, take wax paper and cut the width of the box. Gradually push it down to fully cover the bottom and the sides of the heart shape box, while making sure the paper doesn't tear or rip. You may have some extra paper hanging over the sides. I just cut the paper with scissors around the shape.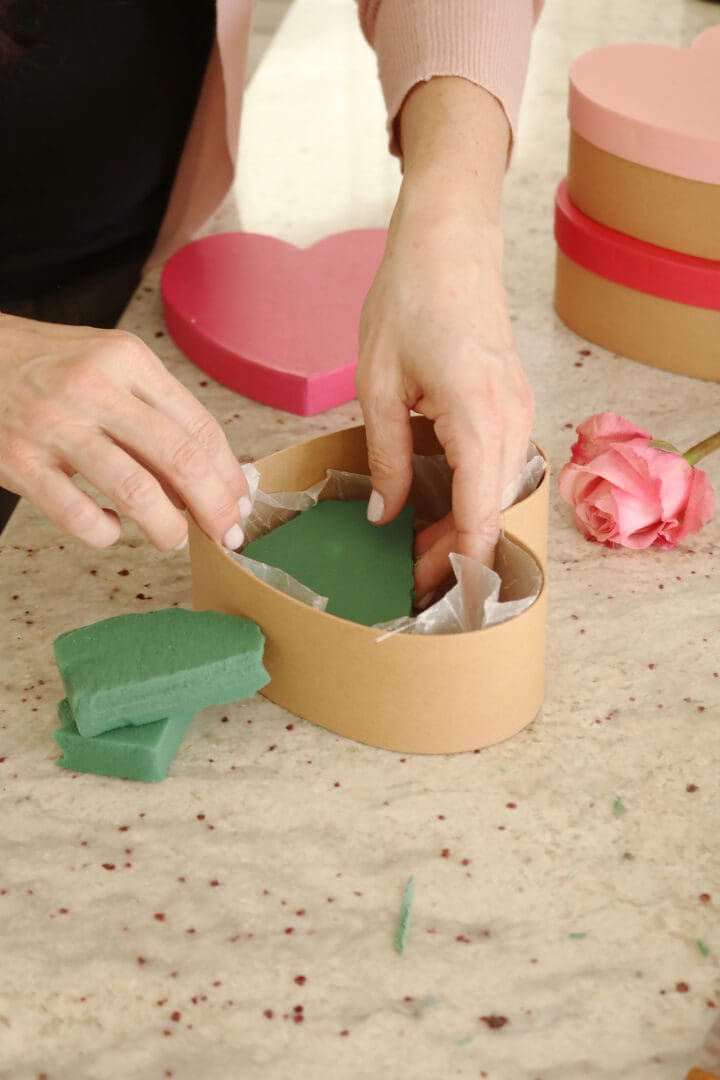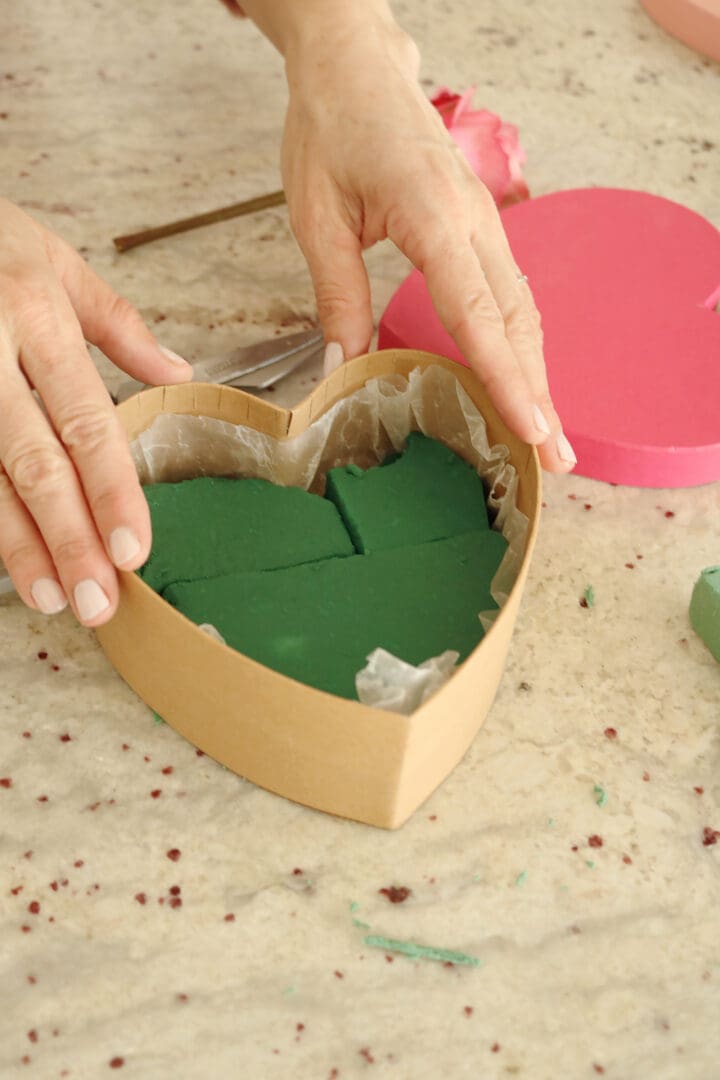 3. Gently place the wet floral foam blocks in the heart-shape box, making sure the bottom is fully covered. You can add additional water in the box at this time.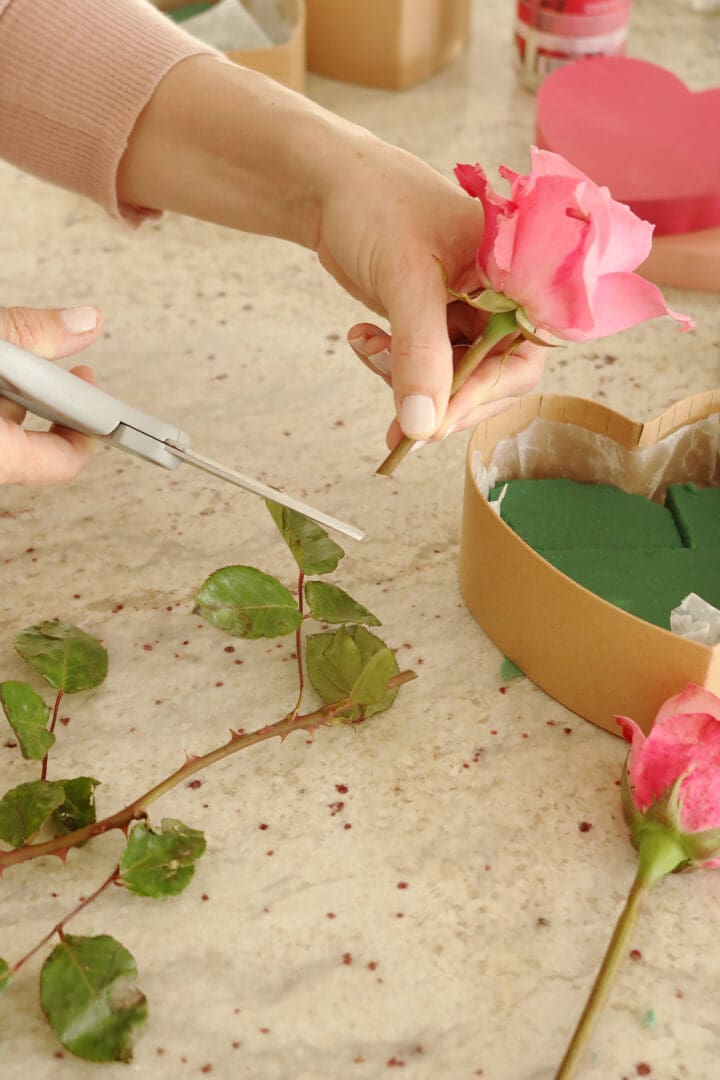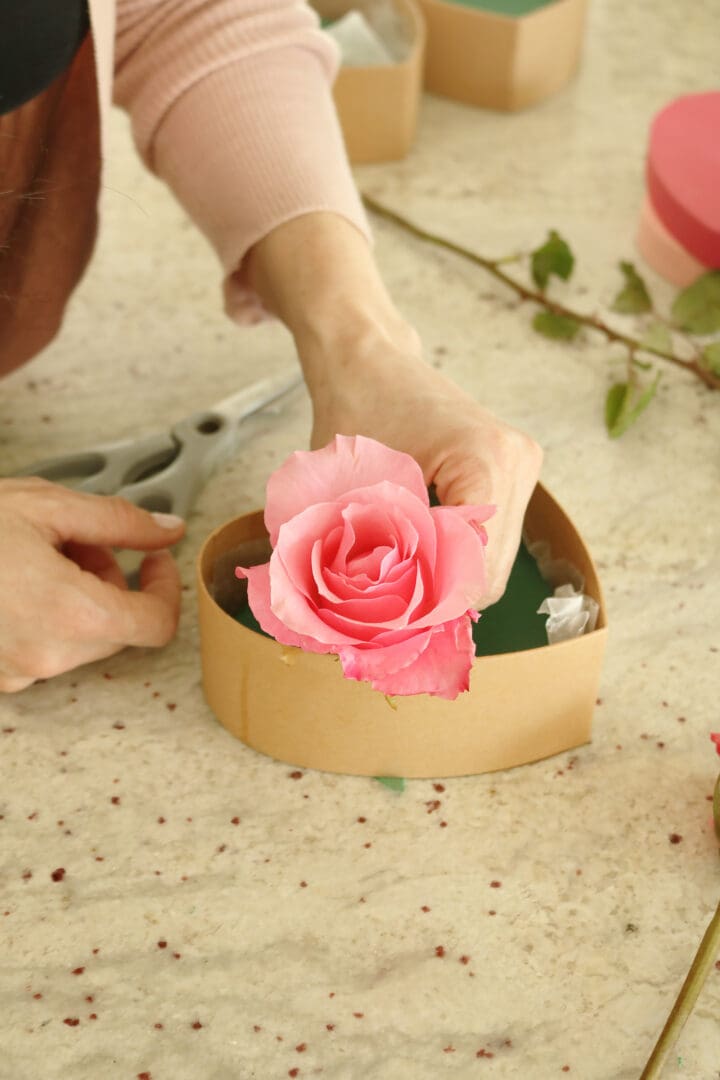 4. Next is the fun part, adding the flowers. Simply trim and push the stems in the wet foam block. Start on the edge and work your way to the middle of the box. My boxes used about 10 stem roses. If you'd like put the top on the box, then make sure to cut the stems short so the flower heads are below the top of the box. I kept my longer because I am using them more for display and wanted the flower heads peeking out. If you are planning to give them away, add a ribbon around the box and flowers!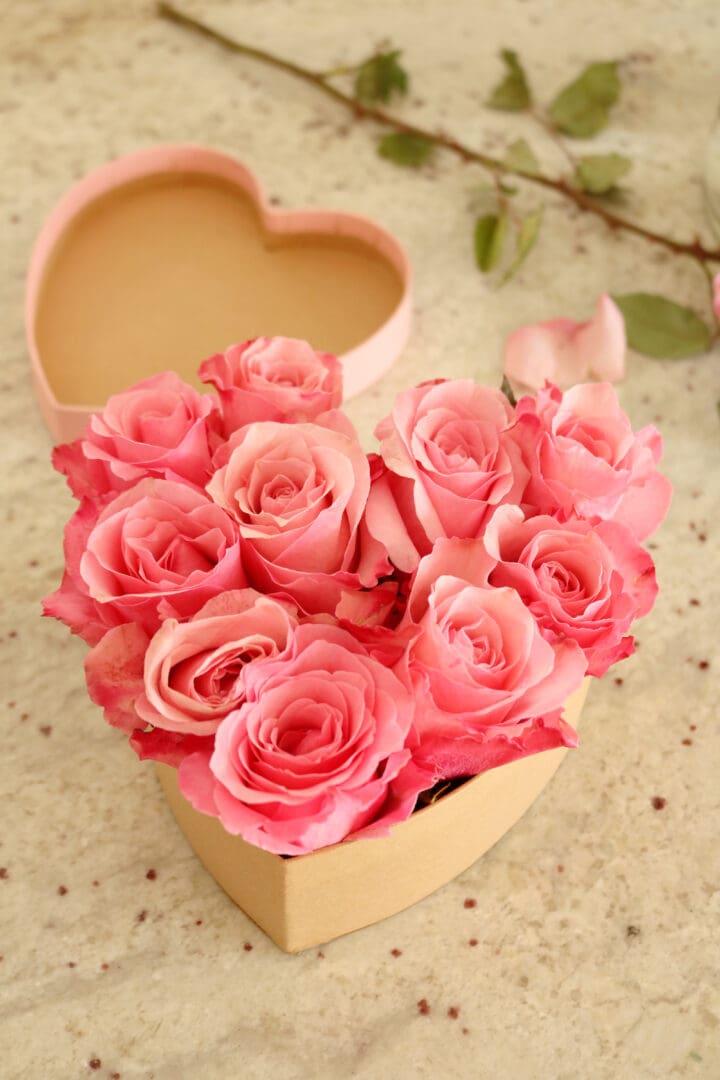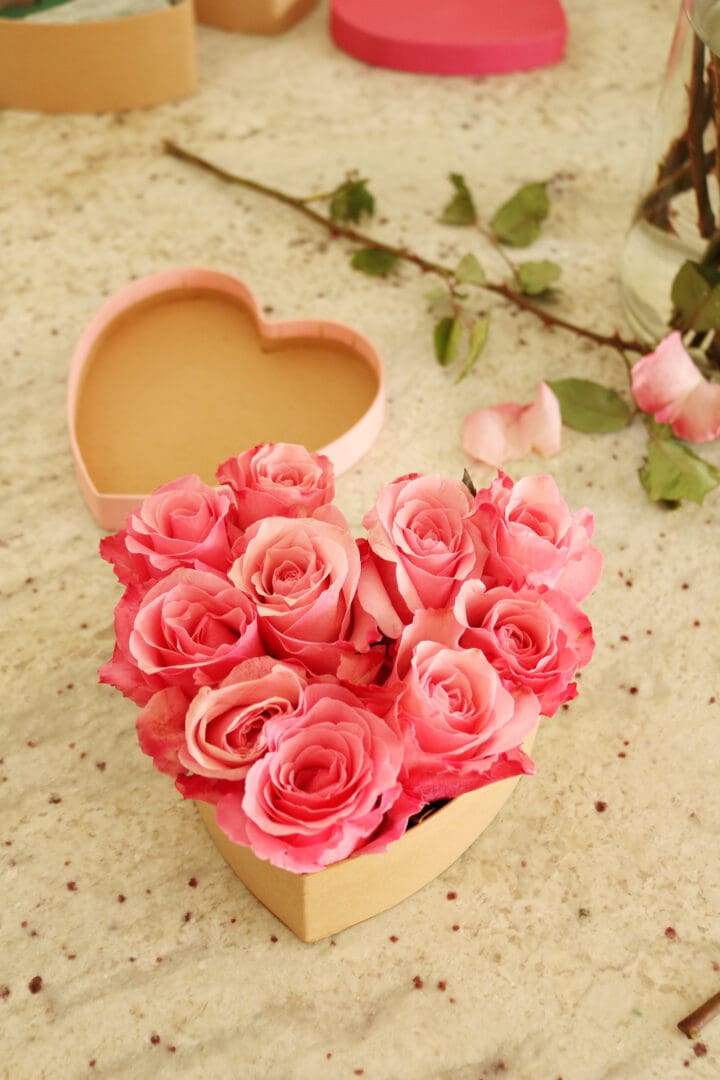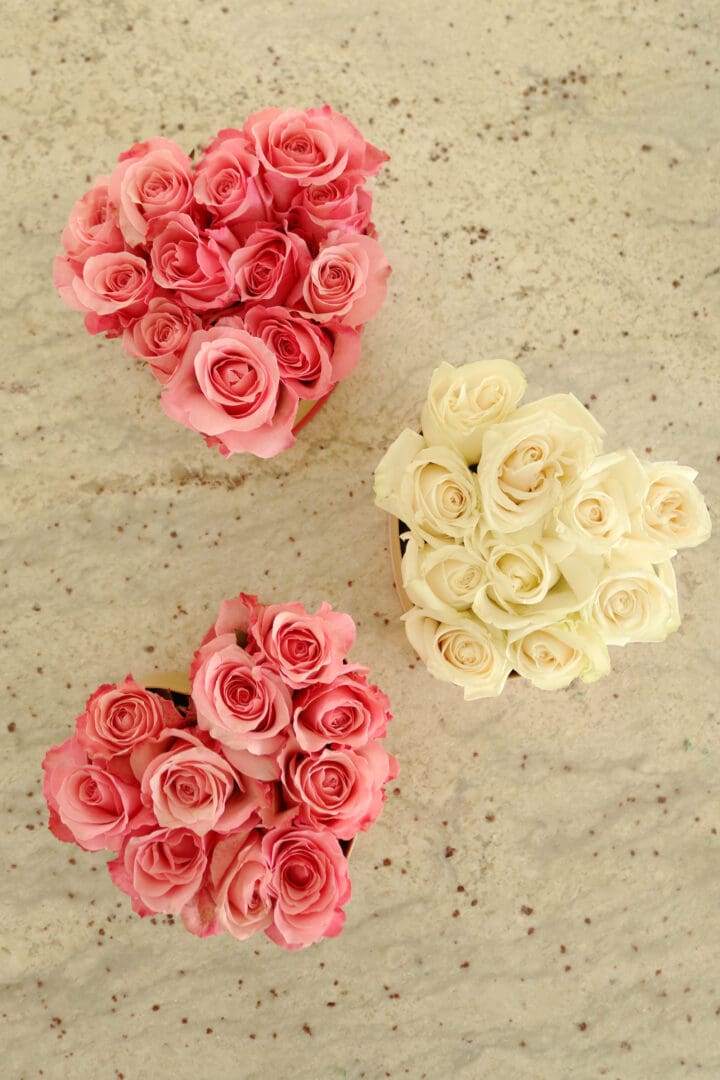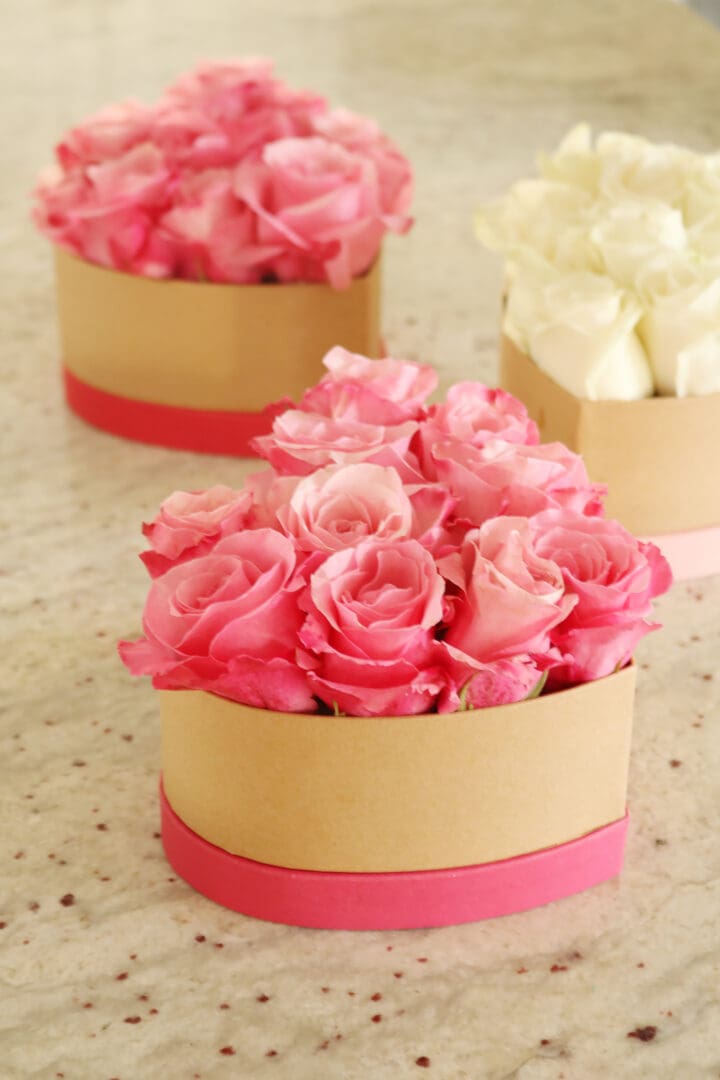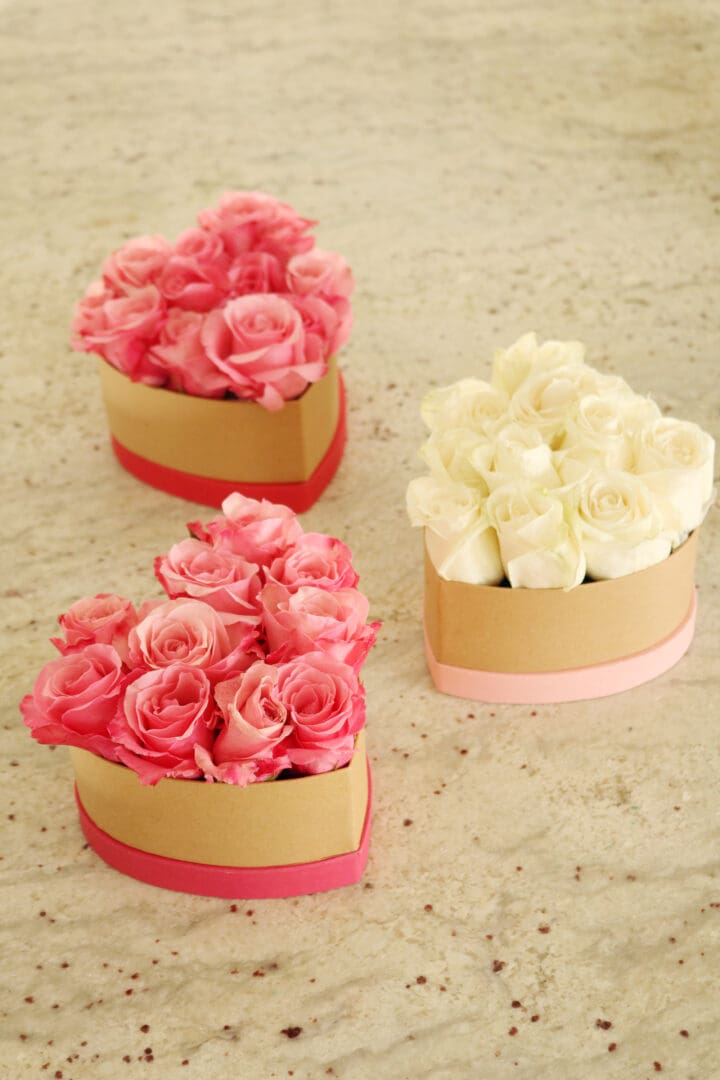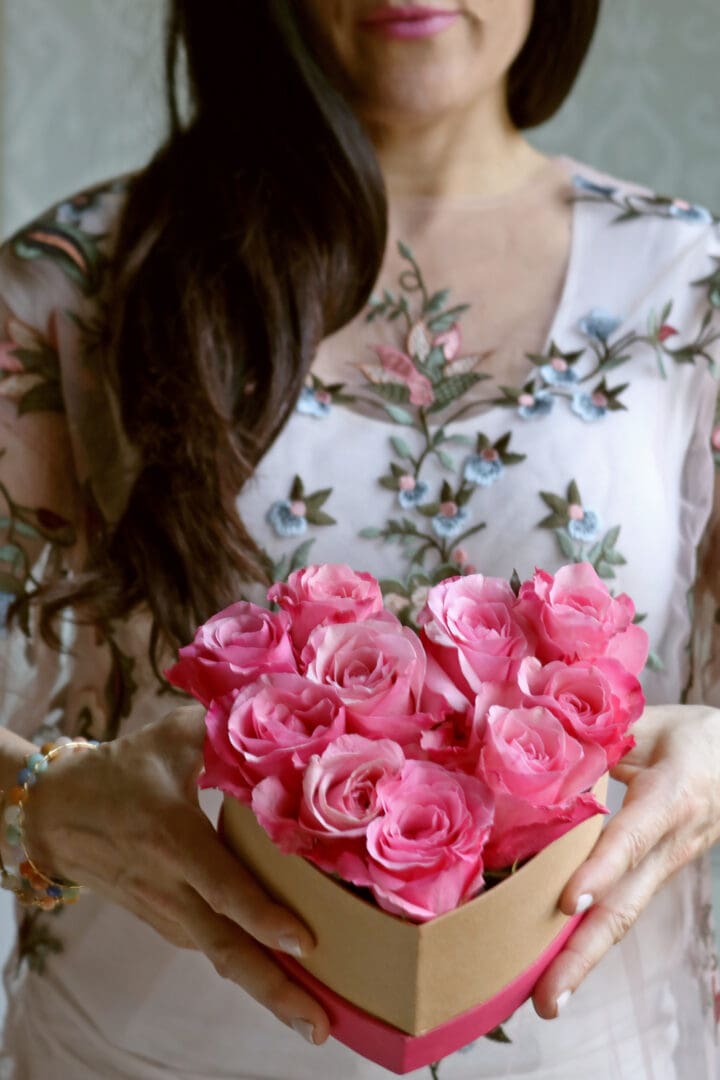 SHOP more Valentine's Gift Ideas:

SaveSaveSaveSave