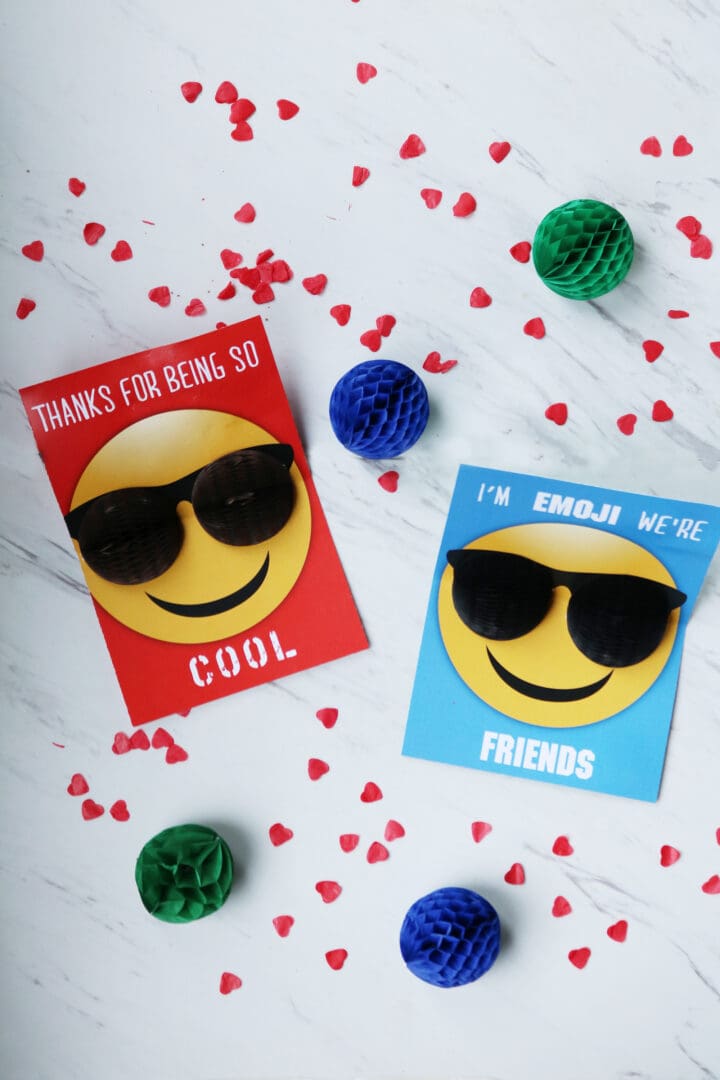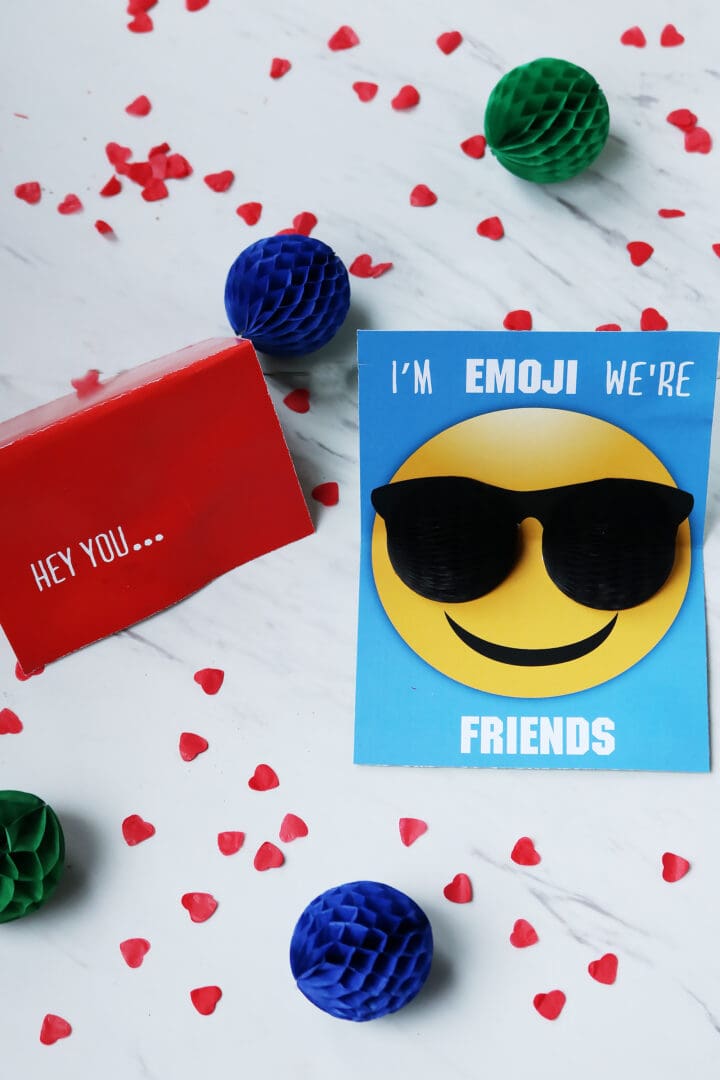 Valentine Emoji Pop-Up Card
Emojis are everywhere lately, and they are SO cool among the kids these days. We just had to do some kind of valentine emoji pop-up card for all the boys in my life…and in yours! I hope you had a chance to check out this year's girl valentines using honeycomb balls to creating a pop-up effect. We thought it would be a good idea to staying with the honeycomb pop-up theme and create one for the boys. These emoji valentine cards create a fun wow factor. We decided to use the cool man emoji and a pirate emoji. It was hard a picking, but these designs worked best for big eyes.
Download the FREE VALENTINE EMOJI POP-Up Card after the jump.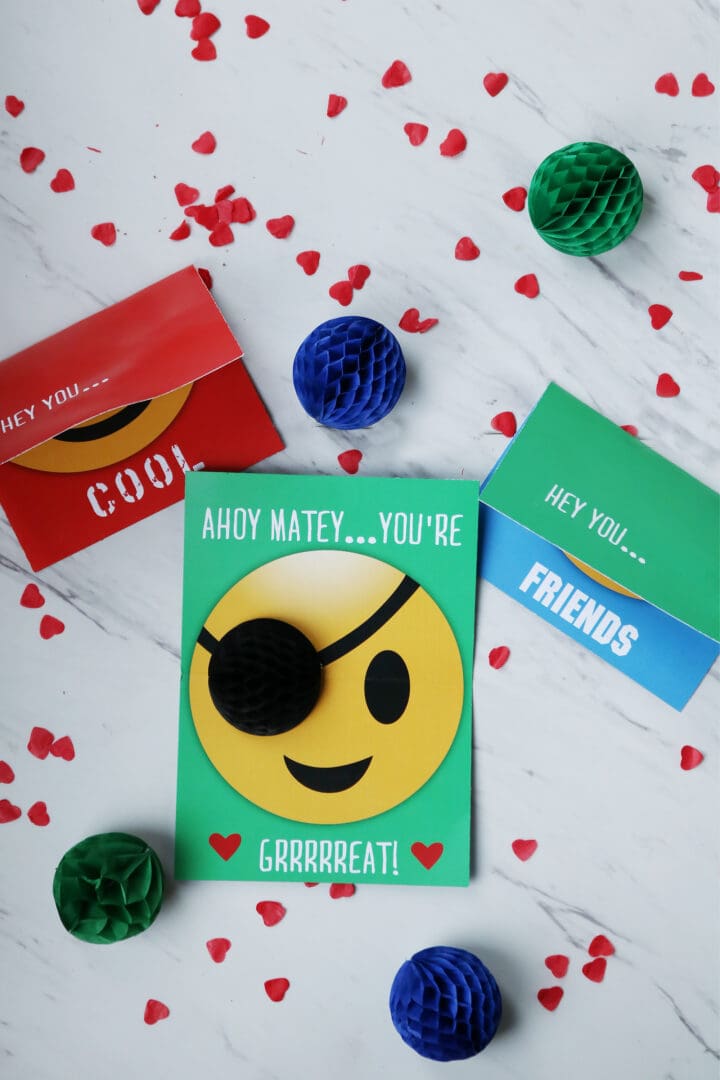 If you need instructions on the how-to, please refer back over to the original honey-comb pop up card. The download for the Valentine Emoji Pop Up card is right below. Here is the link to the 2″ black honeycomb balls. Have so much fun putting these together!
>>>>>>>DOWNLOAD VALENTINE EMOJI POP UP CARD>>>>>>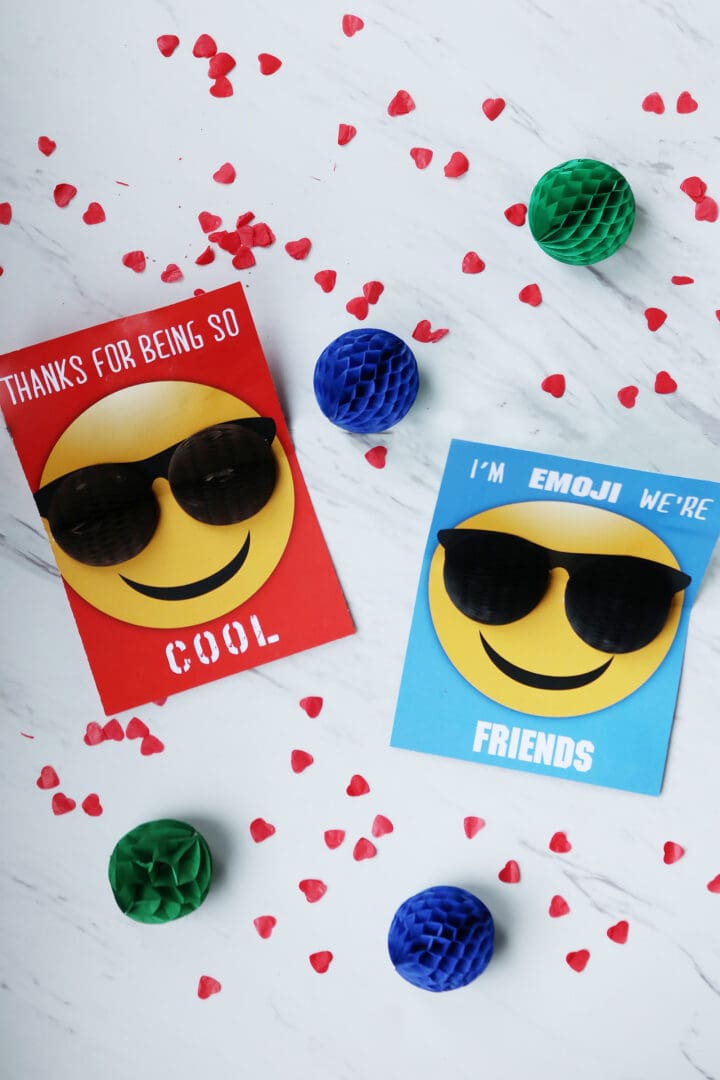 SHOP other EMOJI Items:
SaveSave
SaveSave