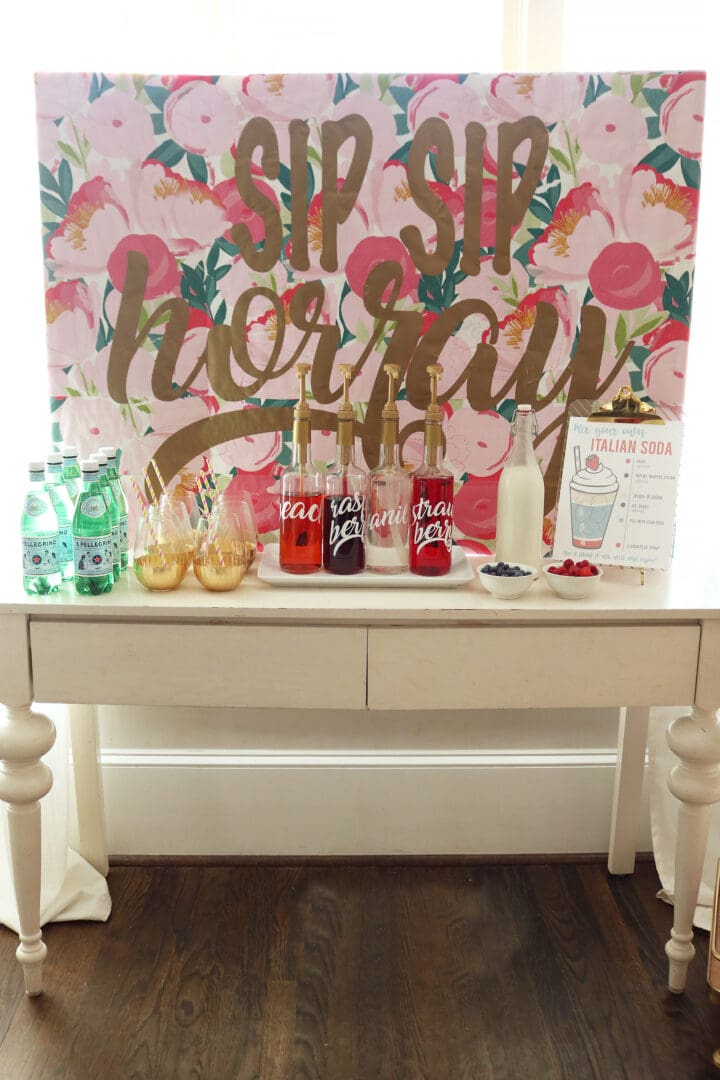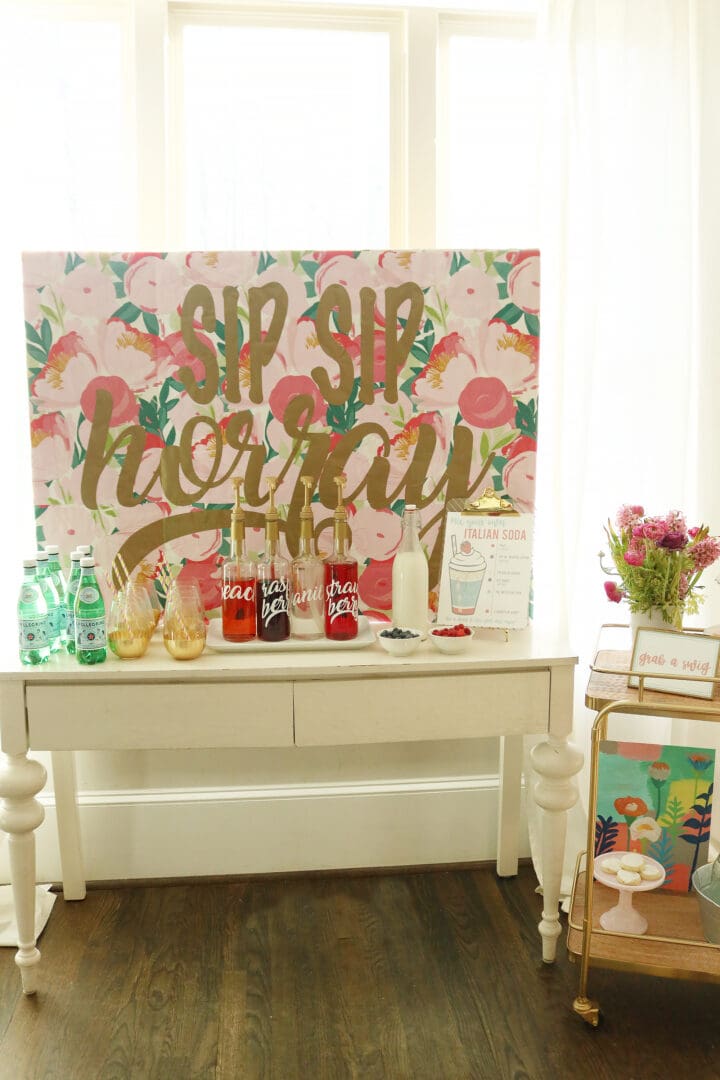 Italian Soda Bar + Free Printable
We love Italian sodas, and I tend to always include them when I host a party because they are such a big hit.  Recently I put together an Italian Soda bar for a women's painting party at my church, and it was so yummy I decided to replicate it to post it on my site.  This post includes all the details of the Italian soda bar and a free printable that you can use for your Italian Soda bar, design by graphic designer Melissa Designs for Darling Darleen.  The free printable is at the bottom of the post.  Putting together an Italian Soda bar is really quite simple.  All you need is club soda (or any soda), drink syrup, cream, and ice.  It sounds too simple, but the results are so yummy!
Usually when I have a dessert table or drink table, it's nice to have a backdrop or something to create height and visual interest.  I decided a backdrop would do the trick.  If you have a good table, picking up a tri-fold display board from an office supply store to decorate is the easiest and budget friendly.  I use wrapping paper to cover it.  Adhesive spray glue is fast and holds down the wrapping paper nicely.  Next, I used my Cricut Explore to make the vinyl lettering for "Sip Sip Hooray" (and I just noticed I spelled hooray wrong! Whoops!).  I had to cut the words in four parts and lay it like a puzzle to get the large size of the lettering.  I also used my Cricut Explore to cut the white vinyl words for the drink syrups.  So, I ripped off the original drink labels, cleaned the glue off and then put the vinyl words on it.  The white lettering brings out the fun drink syrup colors and makes the Italian soda bar sophisticated and whimsical.
Include bite-size dessert treats like these Swig cookies.  My friend Tai made them and they are amazing!  She followed this recipe and made them bite size for the Italian Soda Bar.  So yummy!  Get the free Italian soda bar printable below.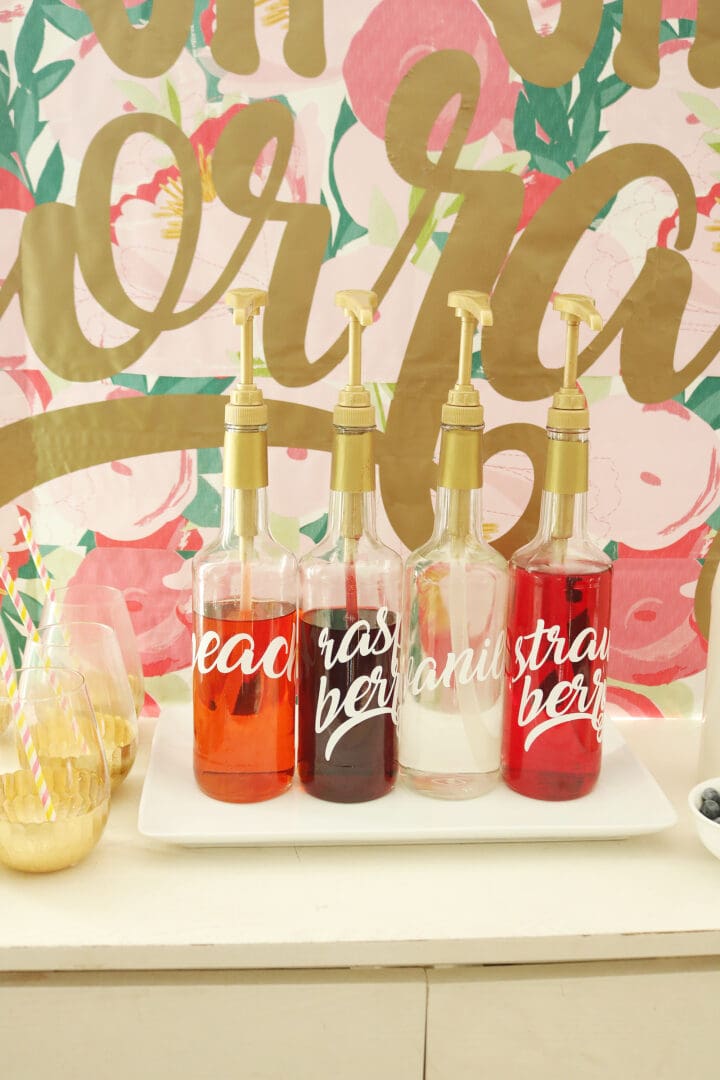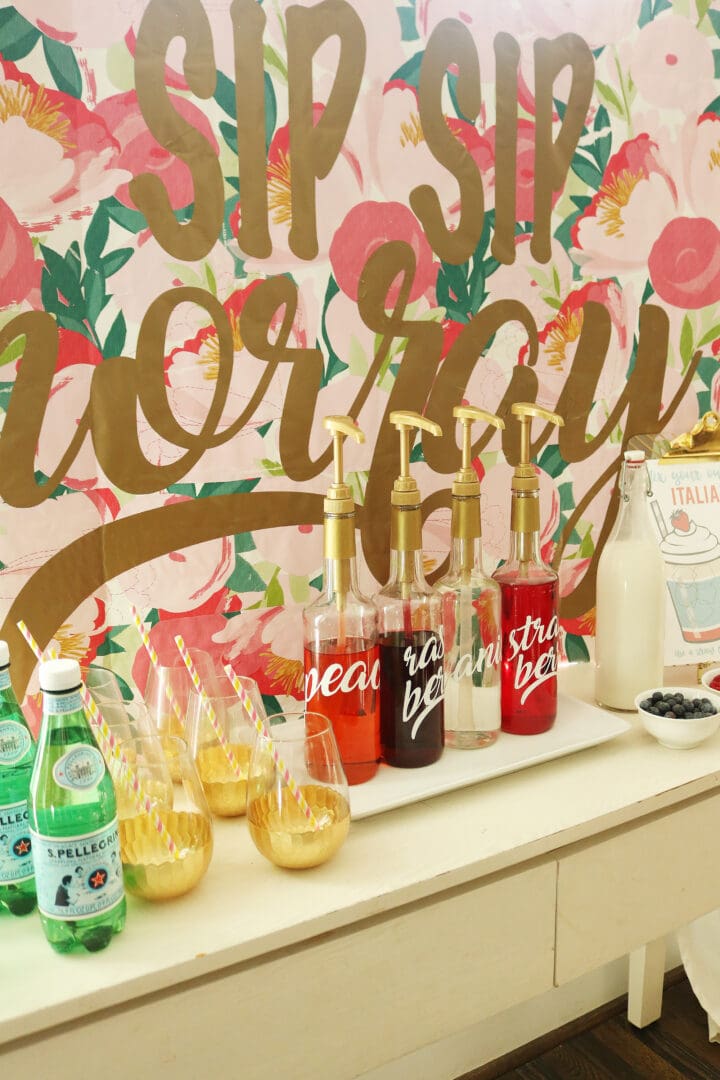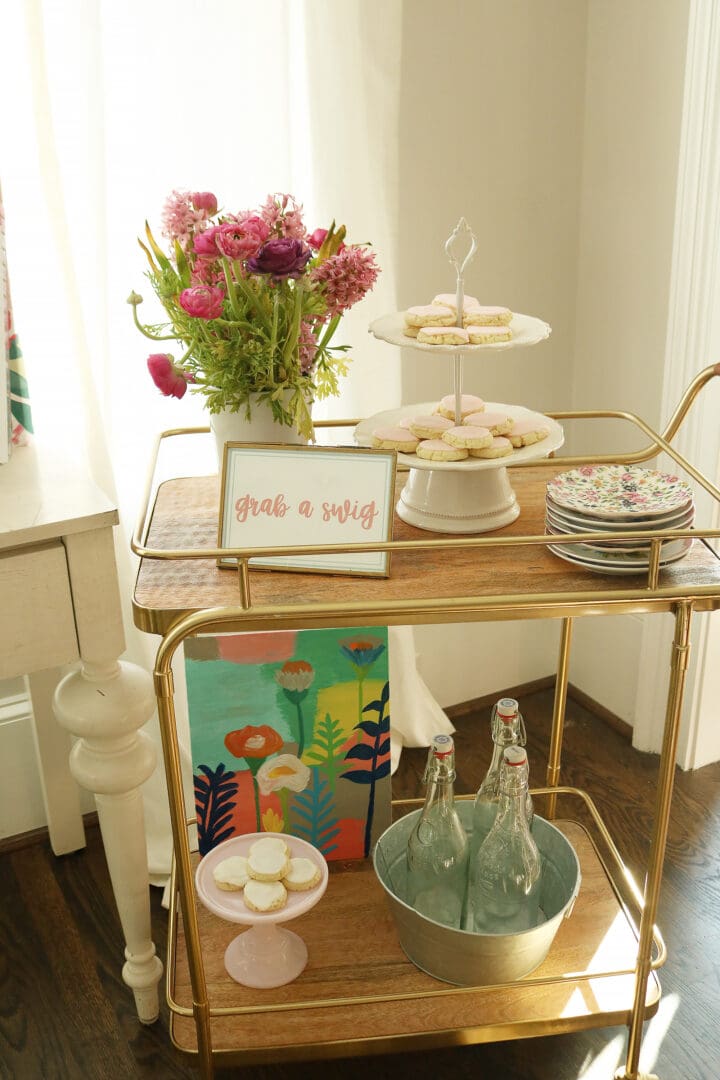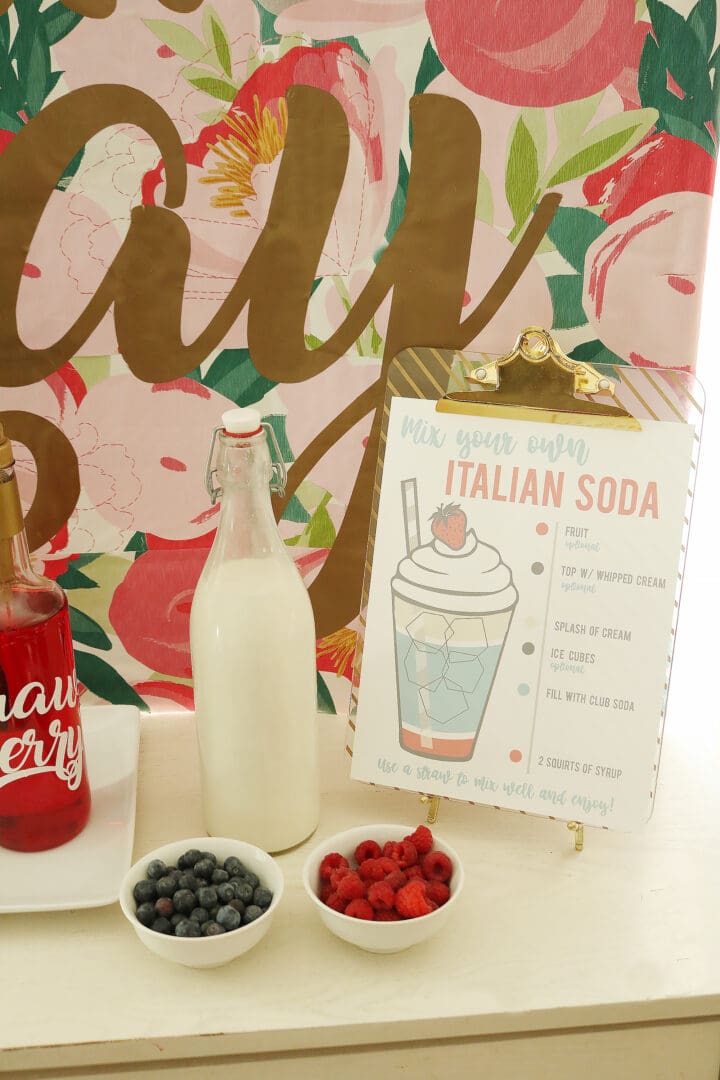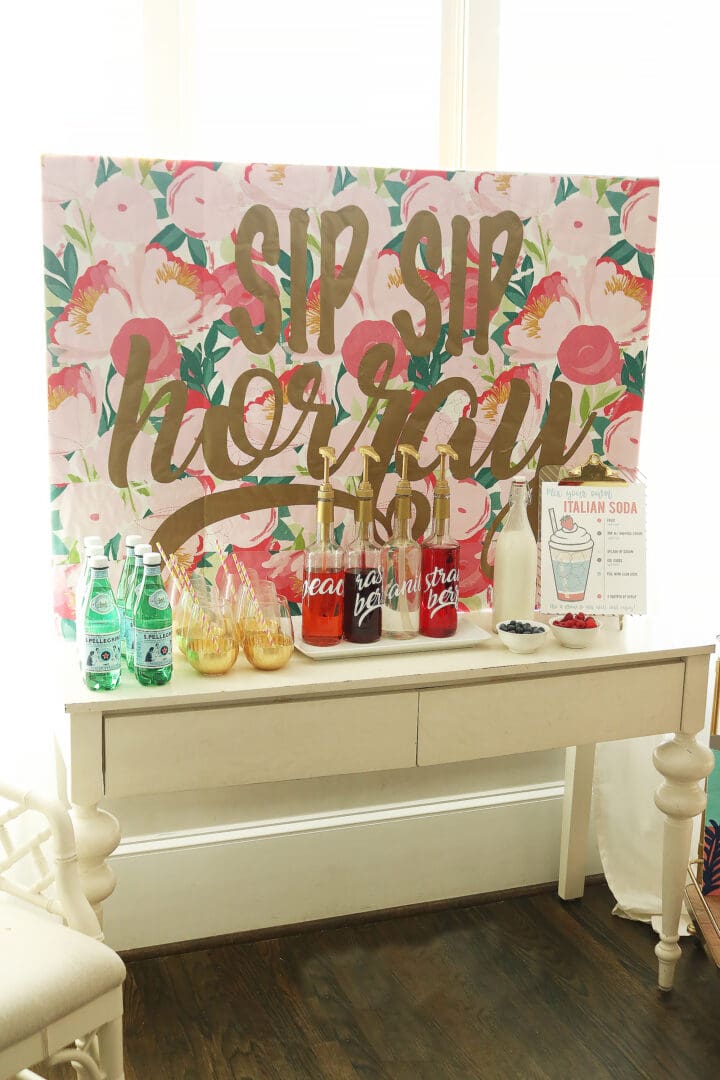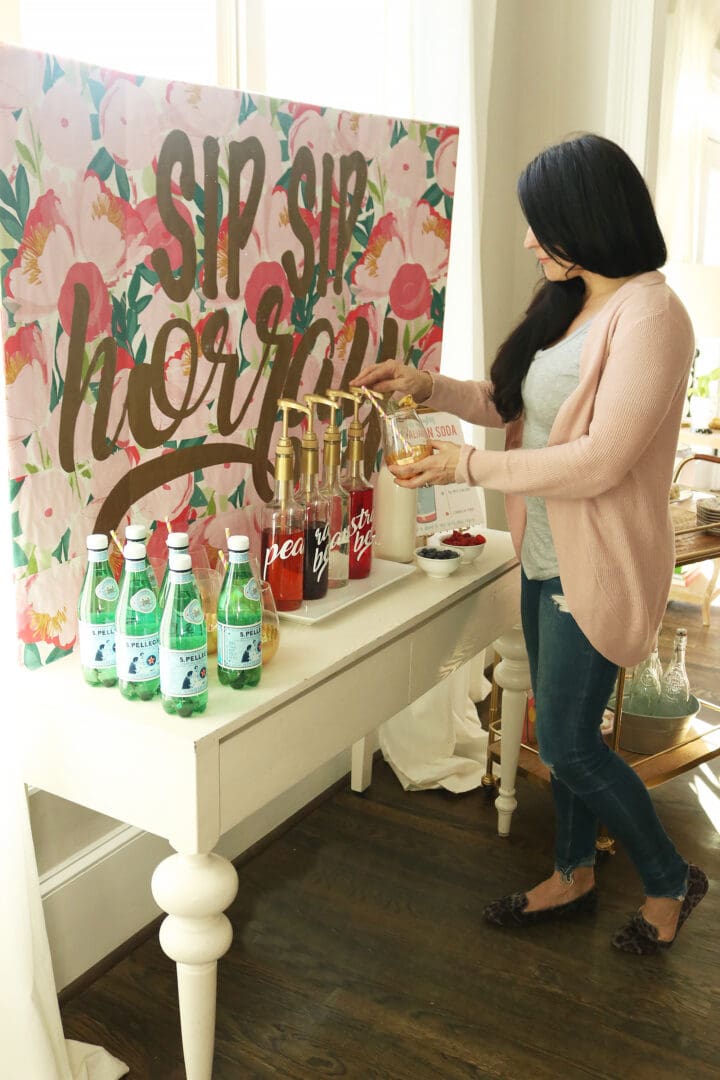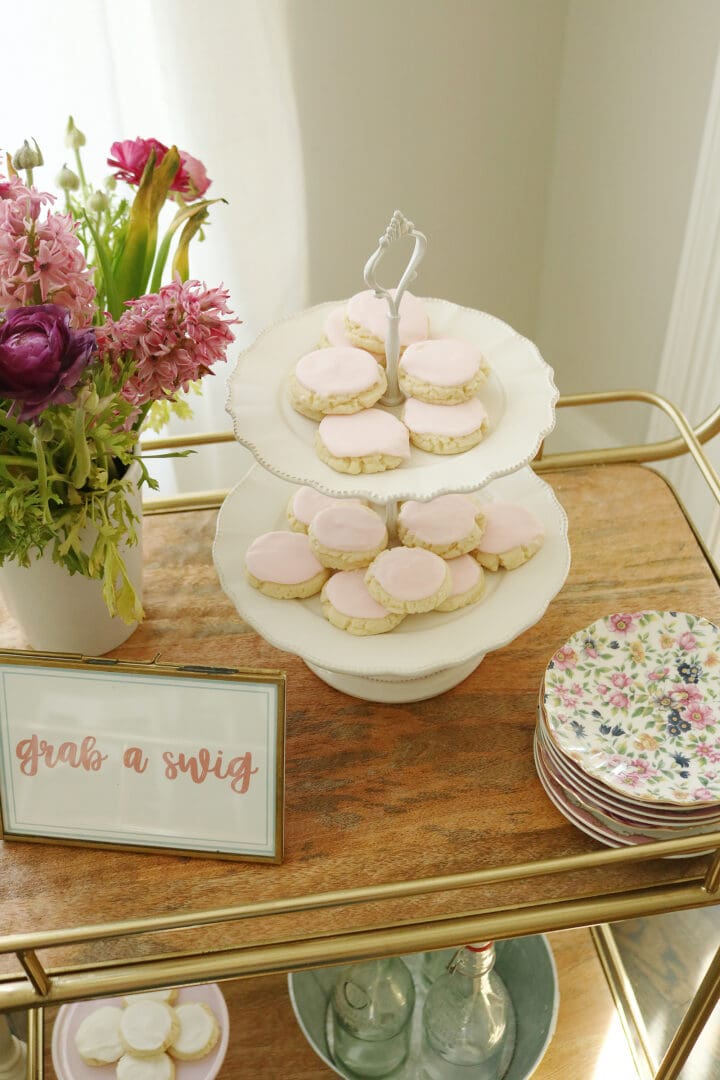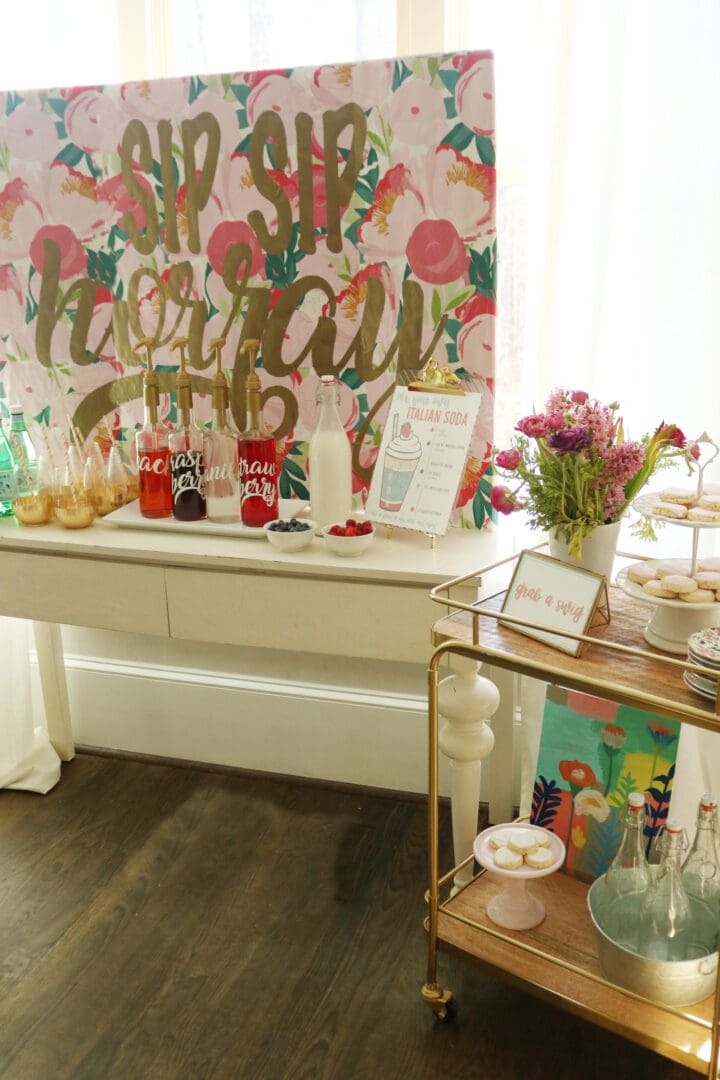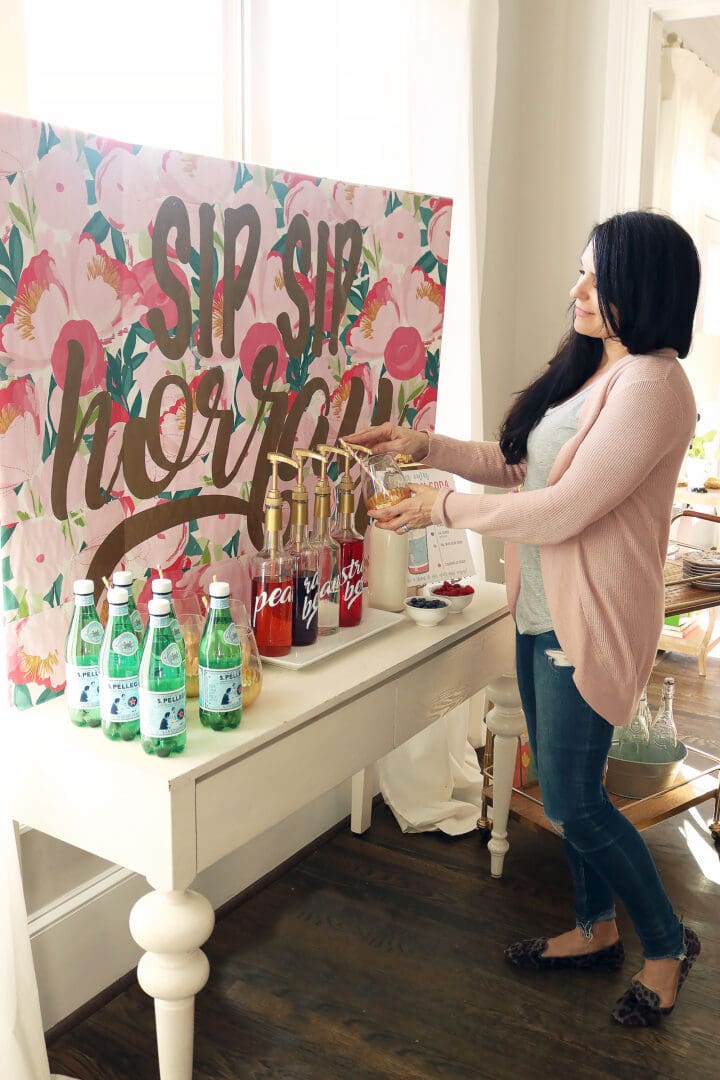 Shop the Italian Soda Bar below with favorite entertaining items:
DOWNLOAD ITALIAN SODA BAR FREE PRINTABLE