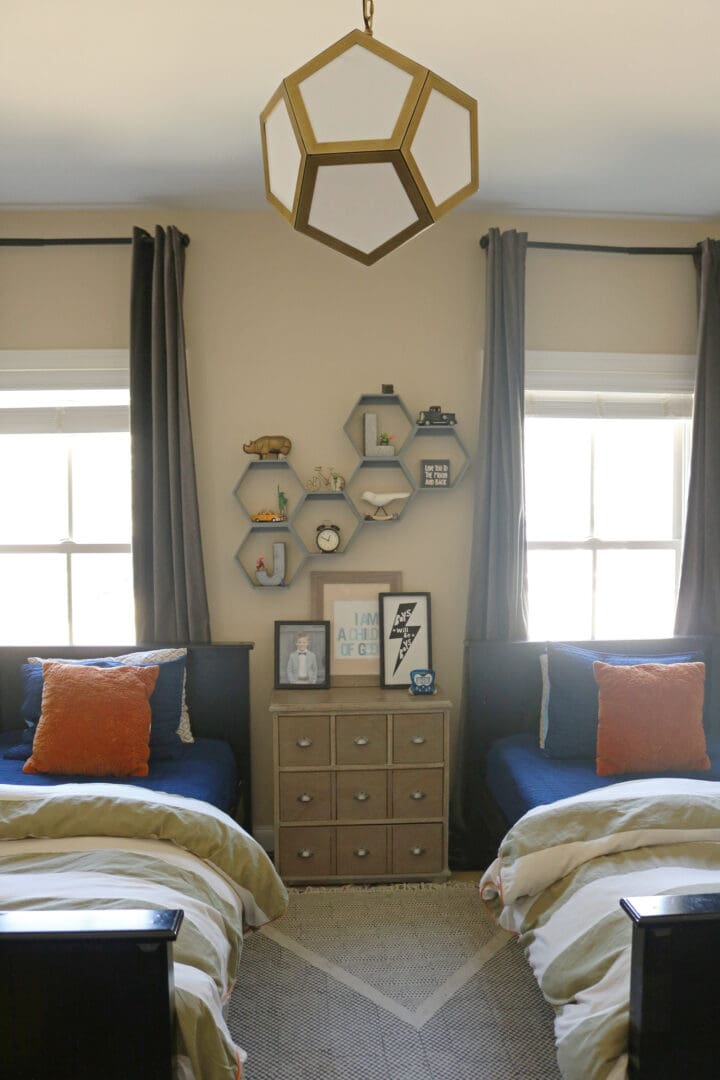 Shared Boy's Bedroom
Finally, I am posting pictures of my sons' shared boy's bedroom. This darling shared boy's bedroom has actually been done for quite some time, but I never loved the original light fixture in the room and a few other random things that I wanted to change. I finally feel like I got everything in place and the current light fixture has tied all the design elements together. I also thought I should get this posted because now my older son wants his own bedroom! Guess I'll be looking for kids chairs and more furniture soon. Still, I really do love this room and feel like we maximized the space. My boys read a ton of books, so I knew we needed an open bookshelf. And the boys wanted some kind of workspace to do homework and write their stories, which my younger son is really into (he wants to be an author when he gets older :)). I originally was planning to wallpaper the room like their sister's, but I knew we'd be packing a lot into this room and I didn't want it to be too busy and sometimes wallpaper can make a space smaller. A friend of mine did suggest that we get a planetarium, similar to those found at hereon.biz, which could help to create a relaxing atmosphere for the boys in their room while creating a sense of space. Also, the oversized world map is the main focal point. We love it, and often times stand all around it looking up countries. I bought it at Ikea, but I'm not sure if they still carry it, so I linked a few other options below. The light fixture was a flea market find, and I am kind obsessed with it! I really feel like I score on that one. I linked similar styles below. The shaker dresser was actually my husband's dresser that he used as a child. This was actually a very good idea, as it meant we didn't have to buy a new one. With that being said, that didn't stop us from checking out furniture here on antiques world. We're getting quite used to the idea of vintage/used furniture and we can see why people go with this aesthetic.
Anyway, I haven't changed the color of the wood or anything but did switch out the handles. I love the simplicity of it and that is an heirloom. It really has held up quite well. The old furniture is made so much better than new furniture. We did a small little work station right near the door with wall shelves and the sizing has worked perfectly for the boys. The boys' beds were originally bunk beds that I used when they were smaller and then it converts to two twin beds, which has been perfect since they are older. I even managed to get them both a new mattress from the same place I recently purchased by own king size mattress, they have been sleeping straight through the night since they are just so comfy! I love that we have really maximized the use of these beds! Let me know what you think! All resources are below and if see something not mentioned, please let me know.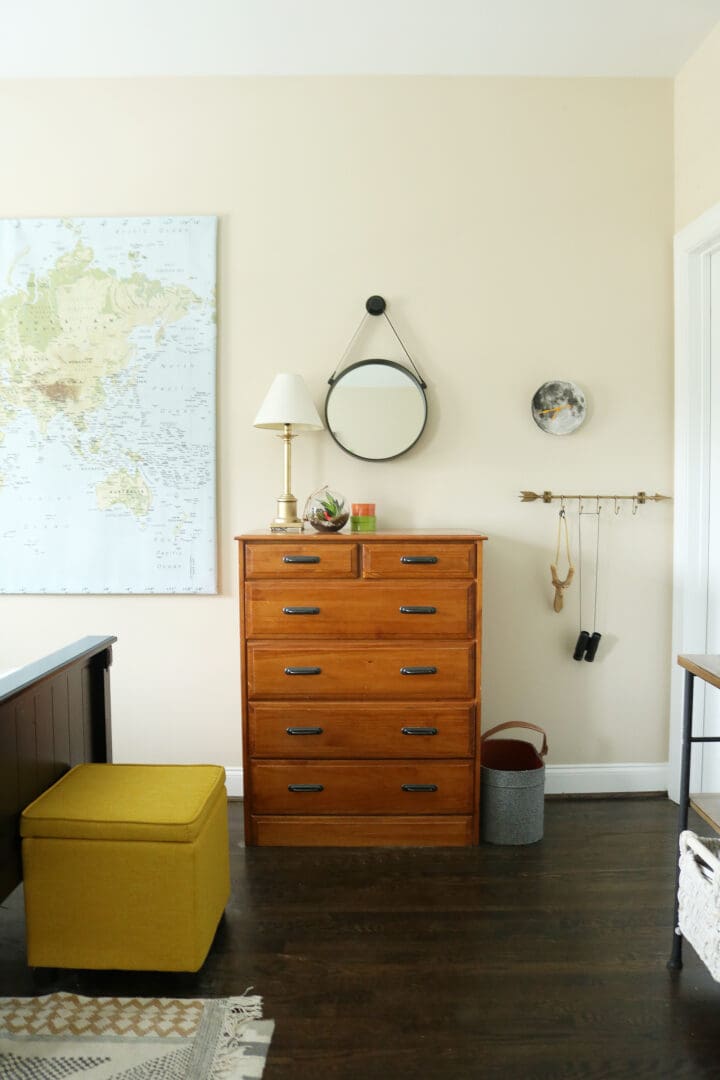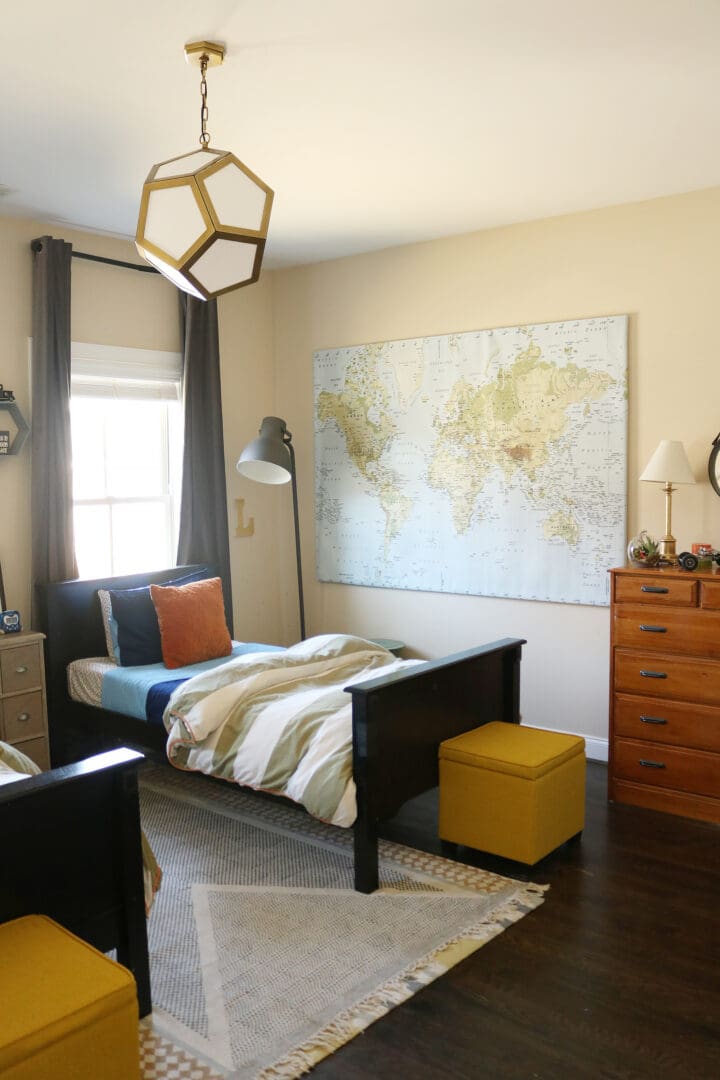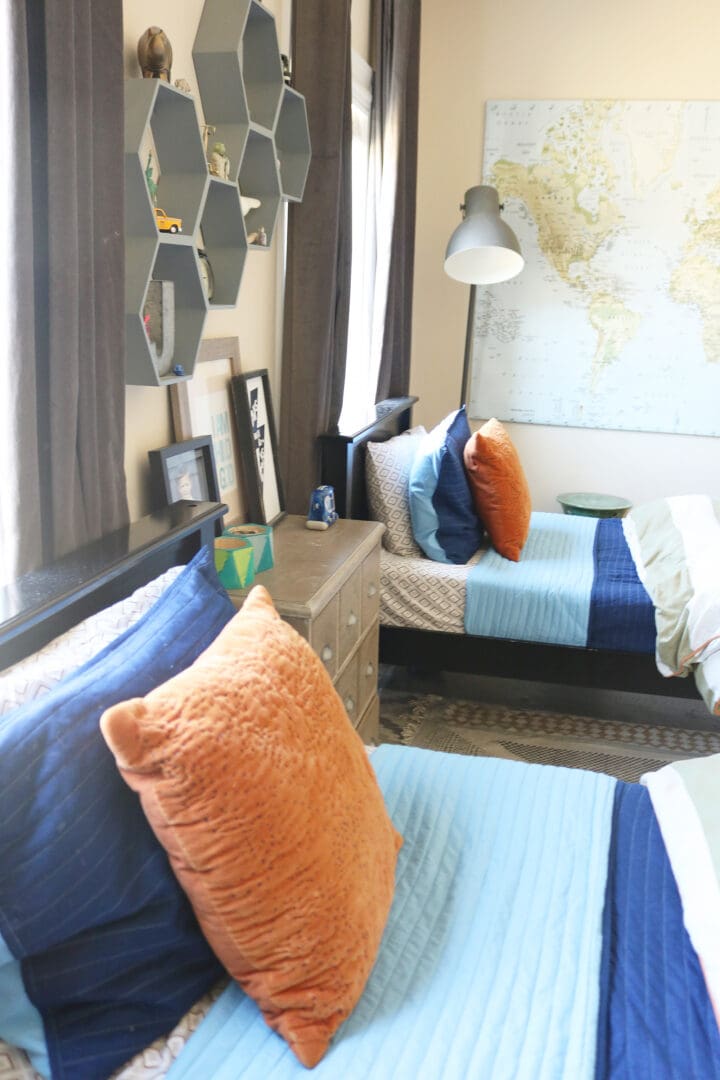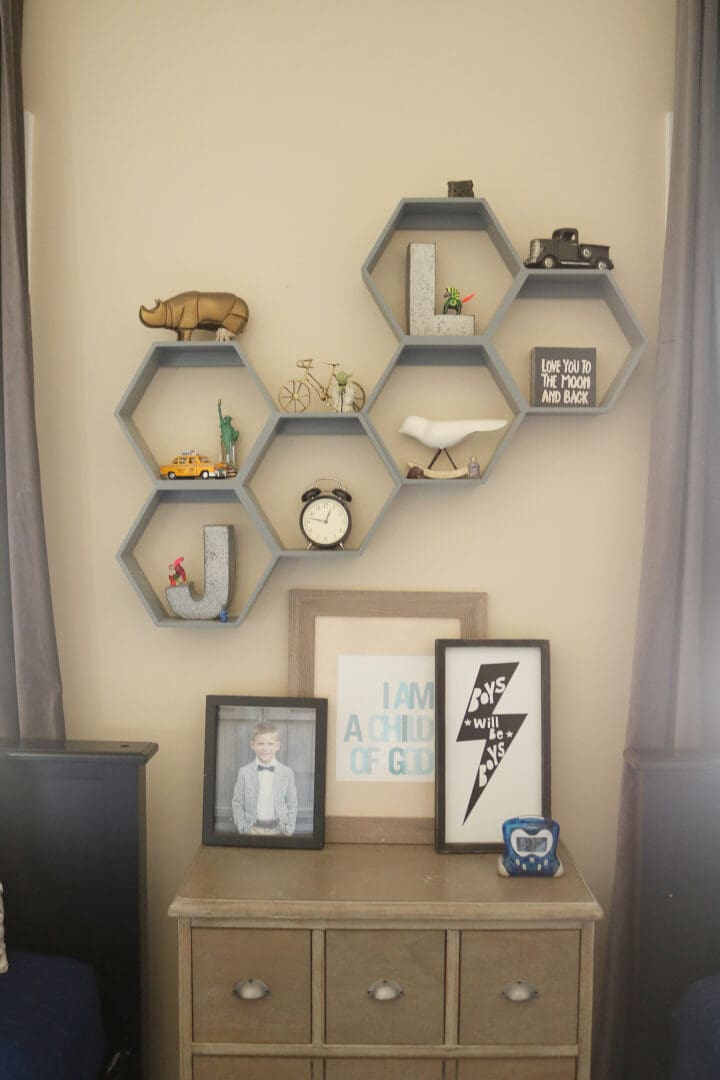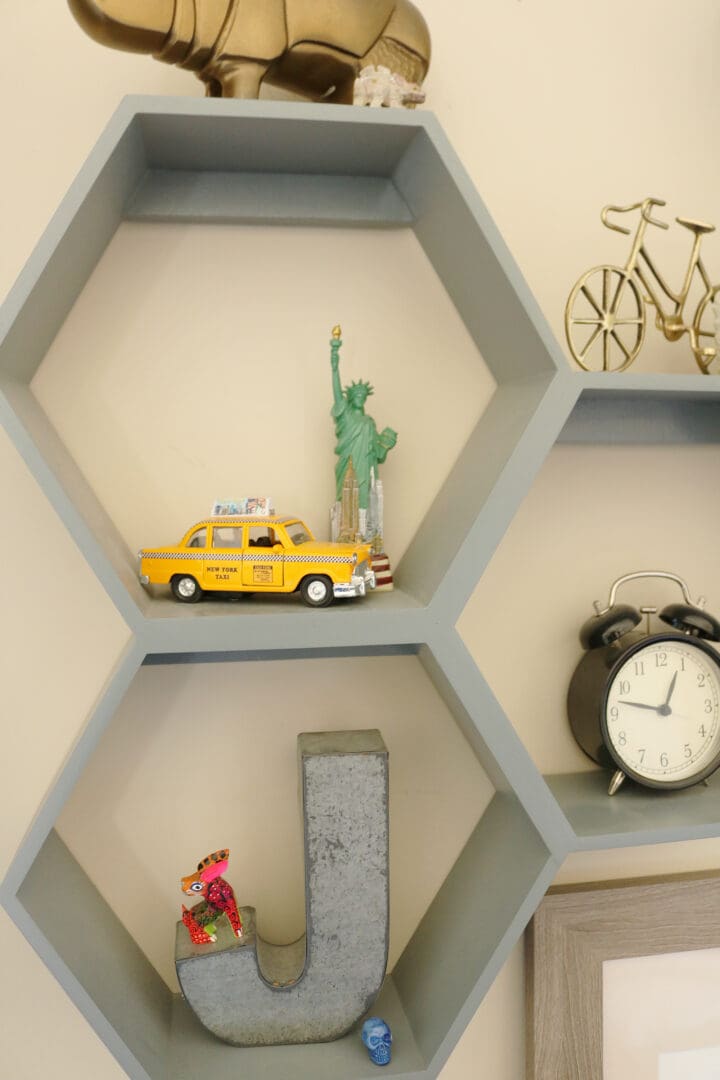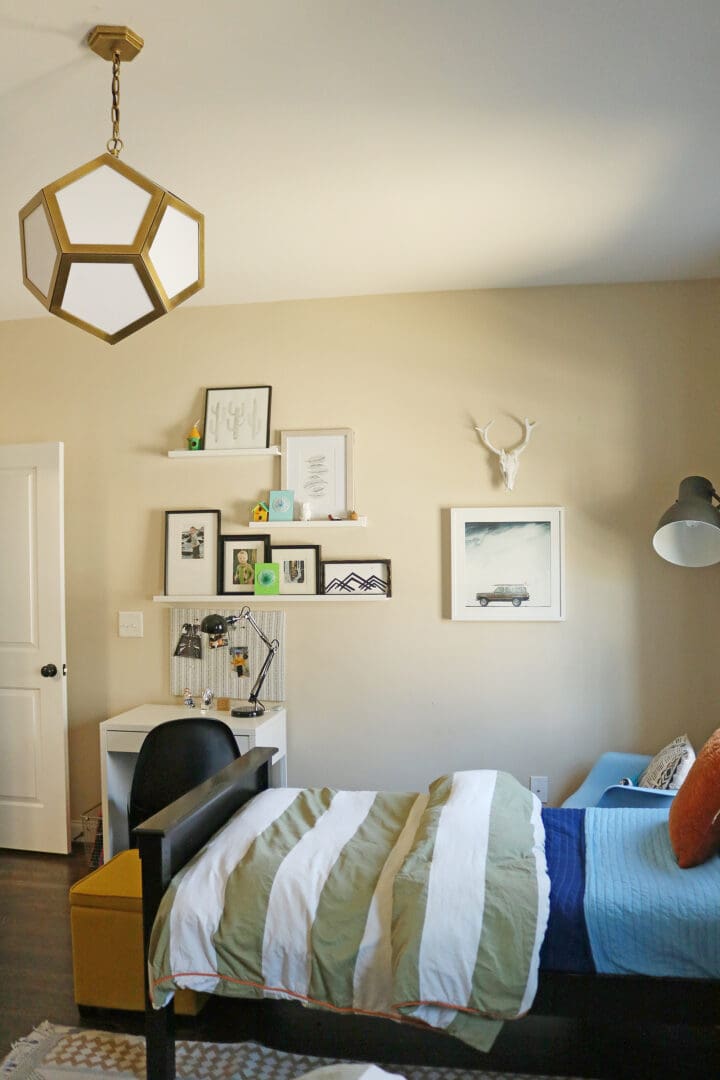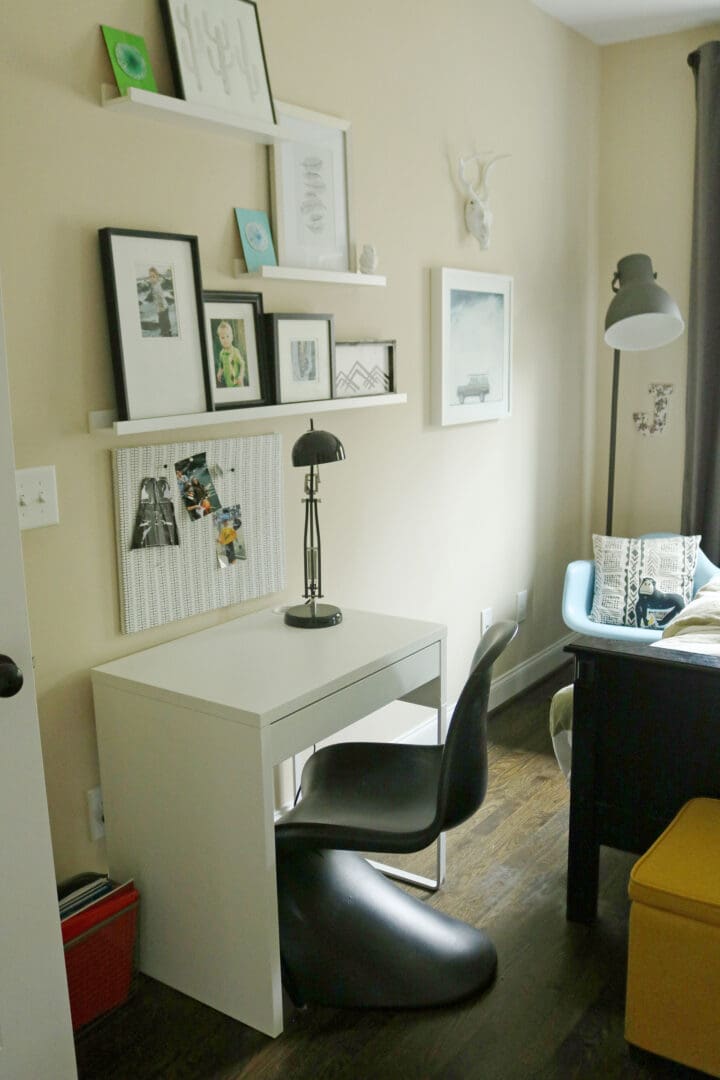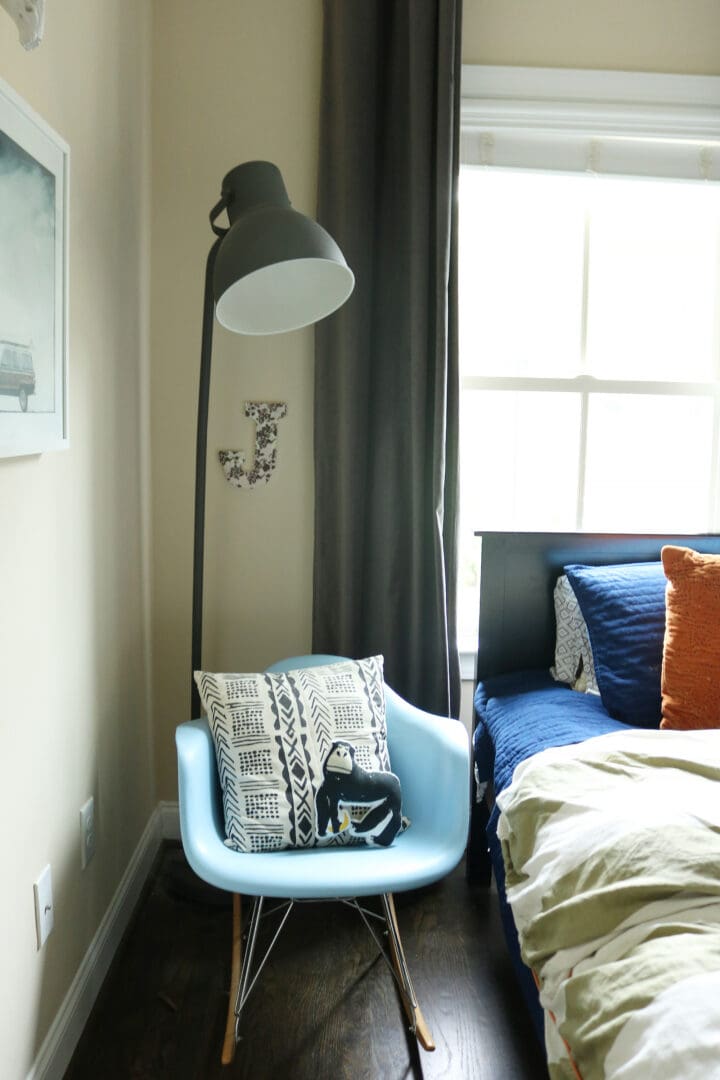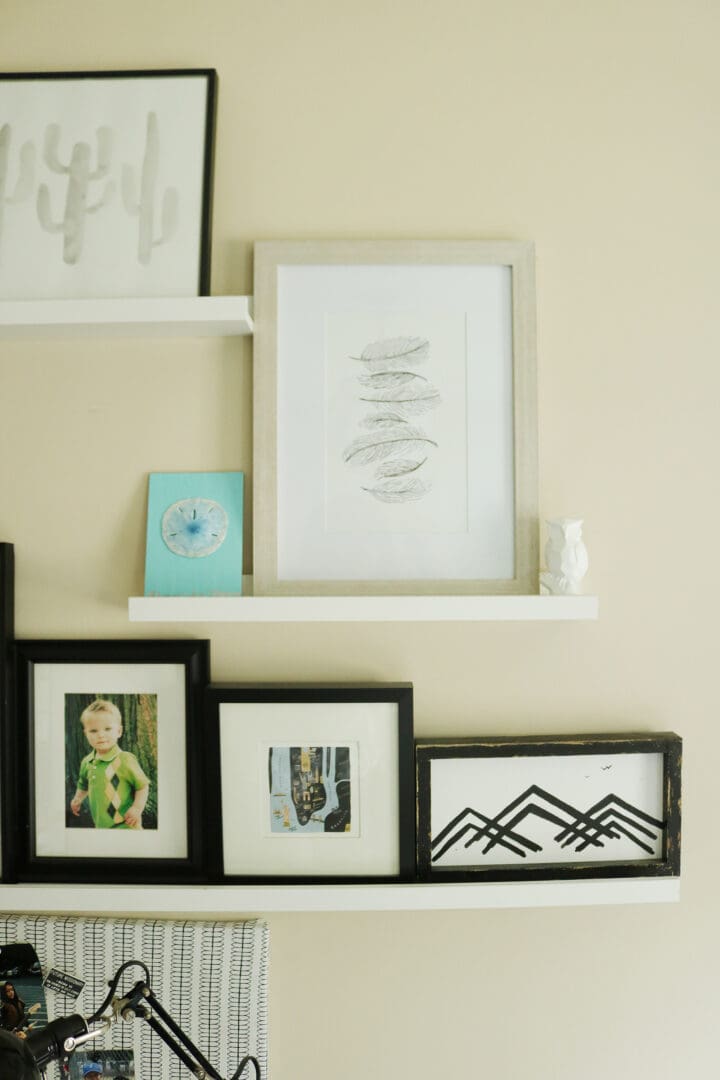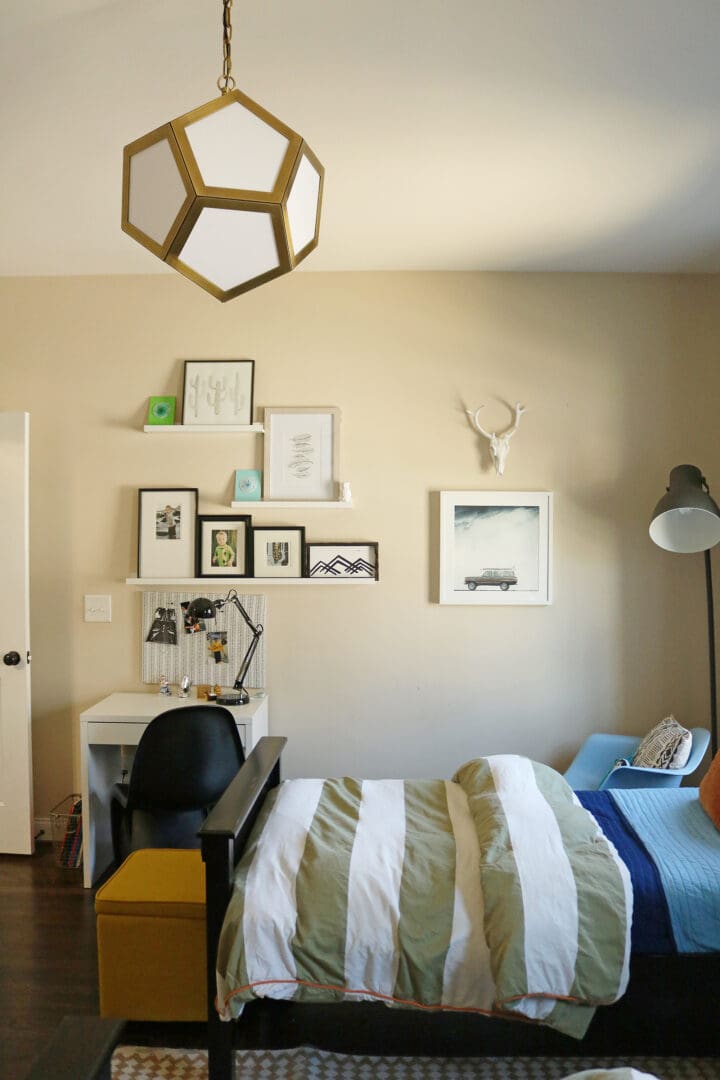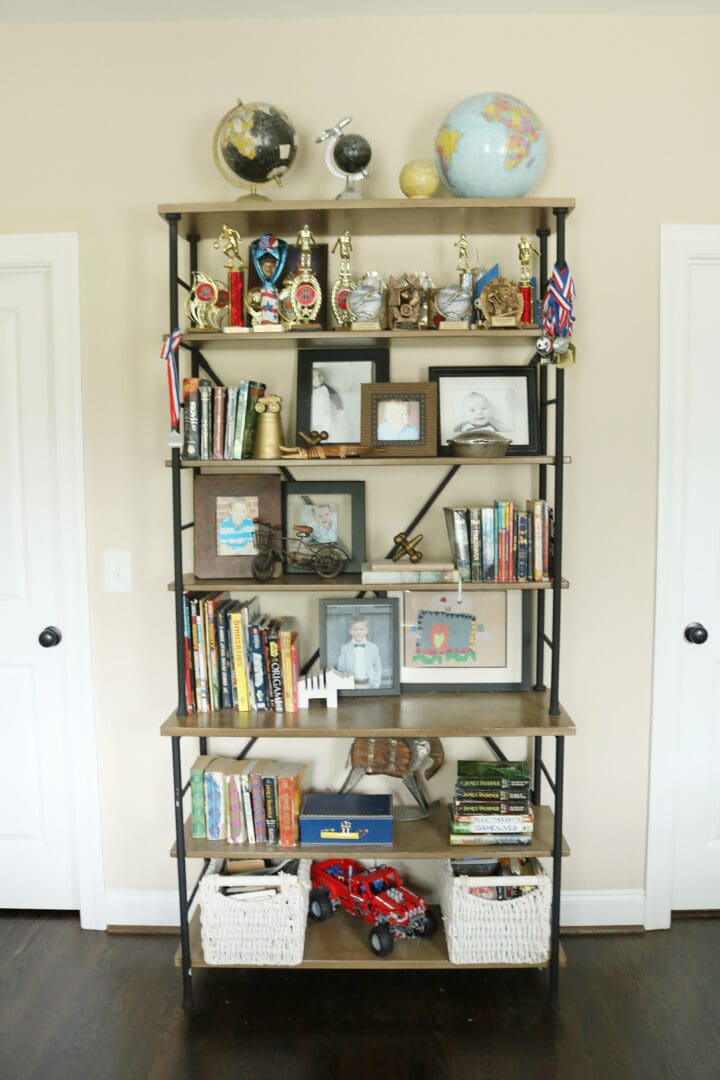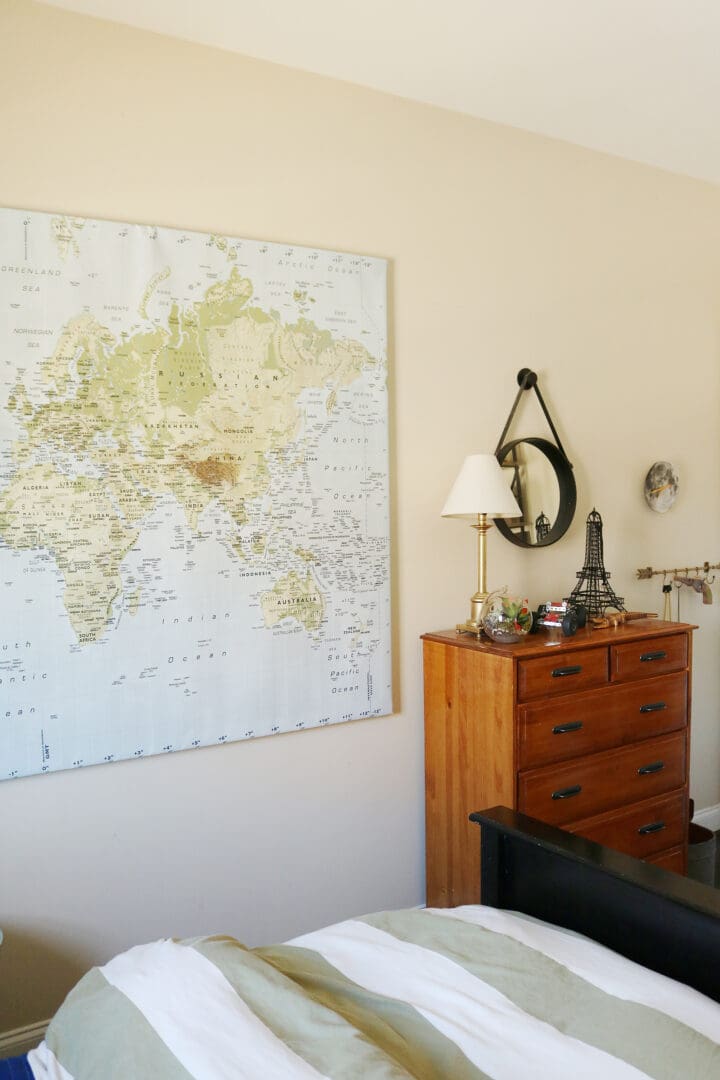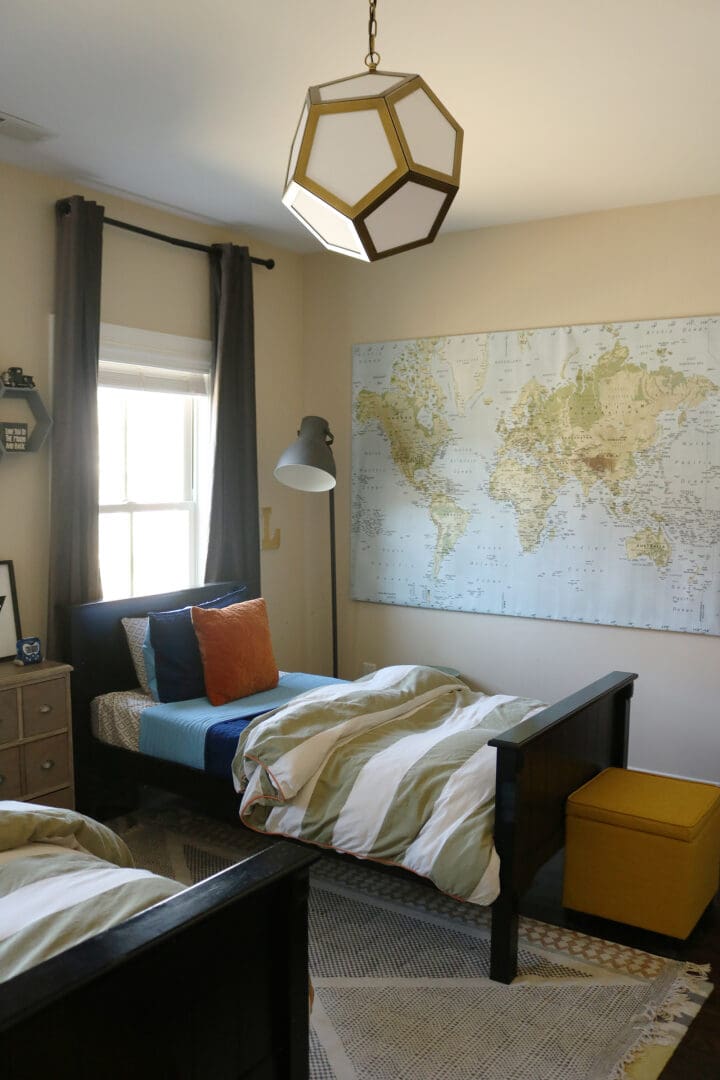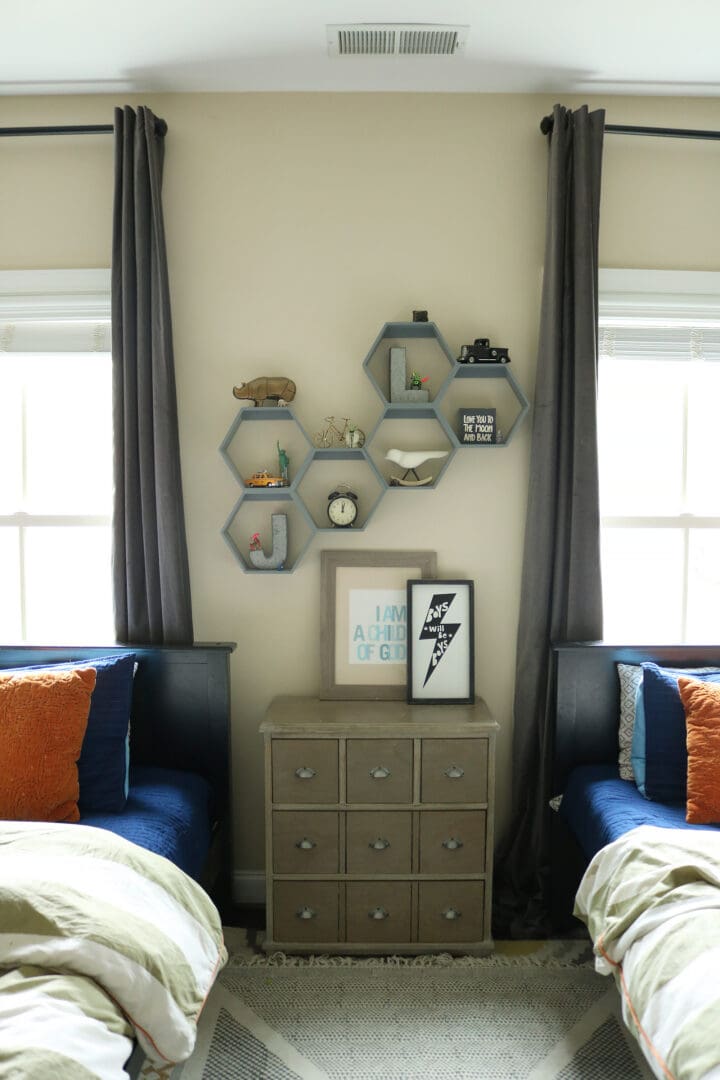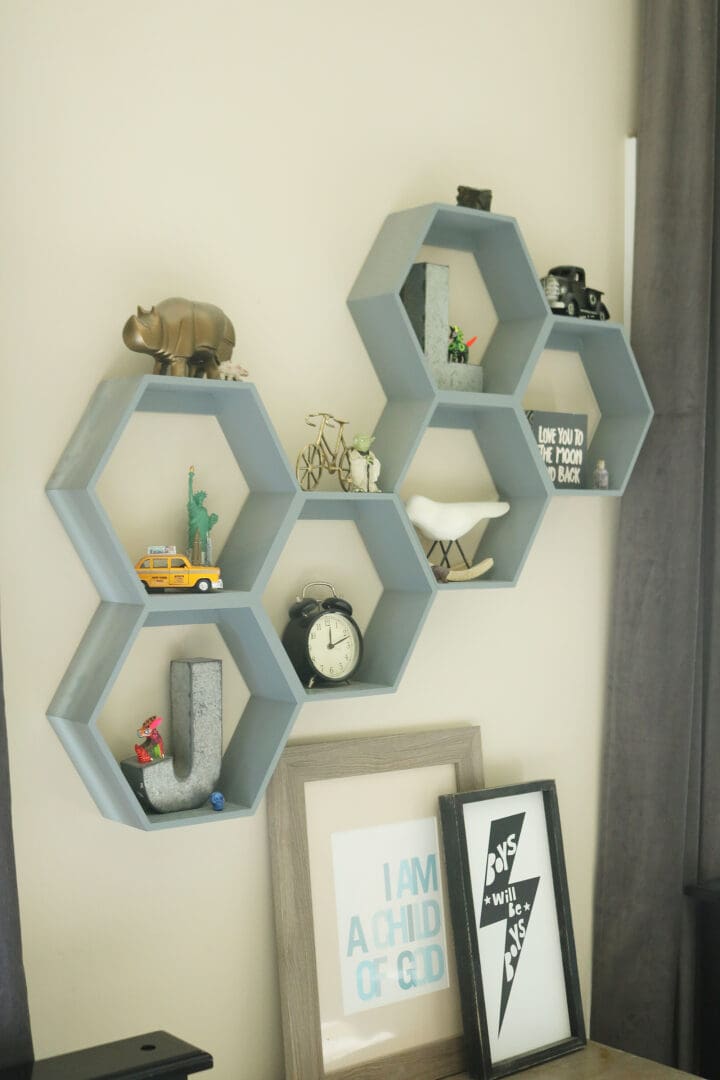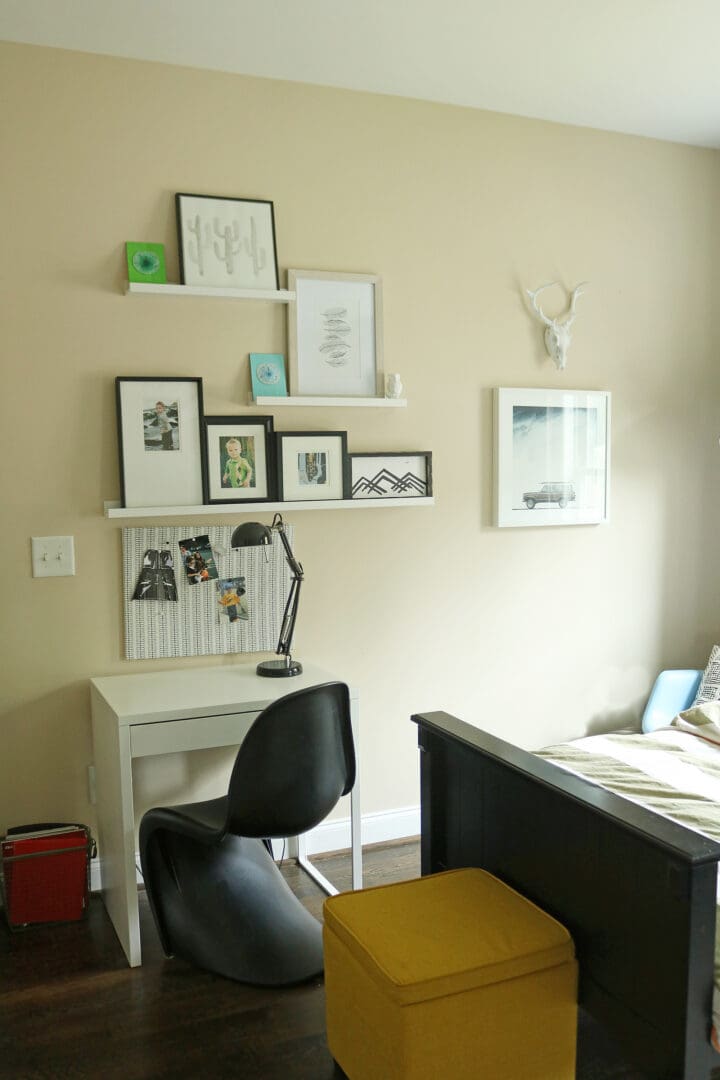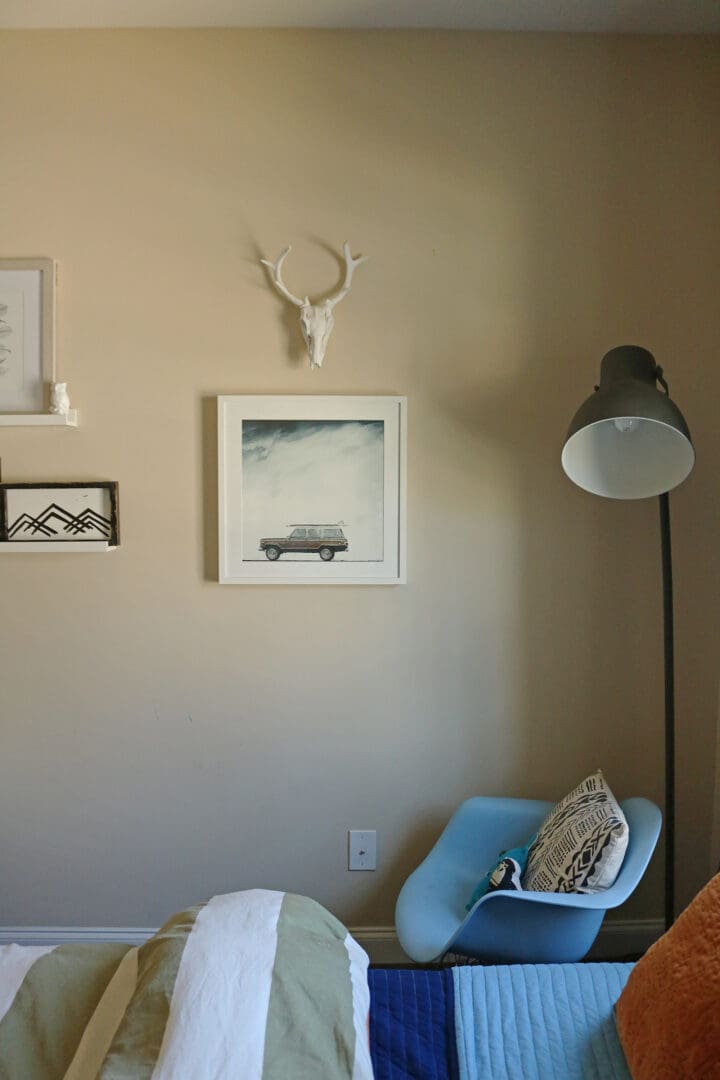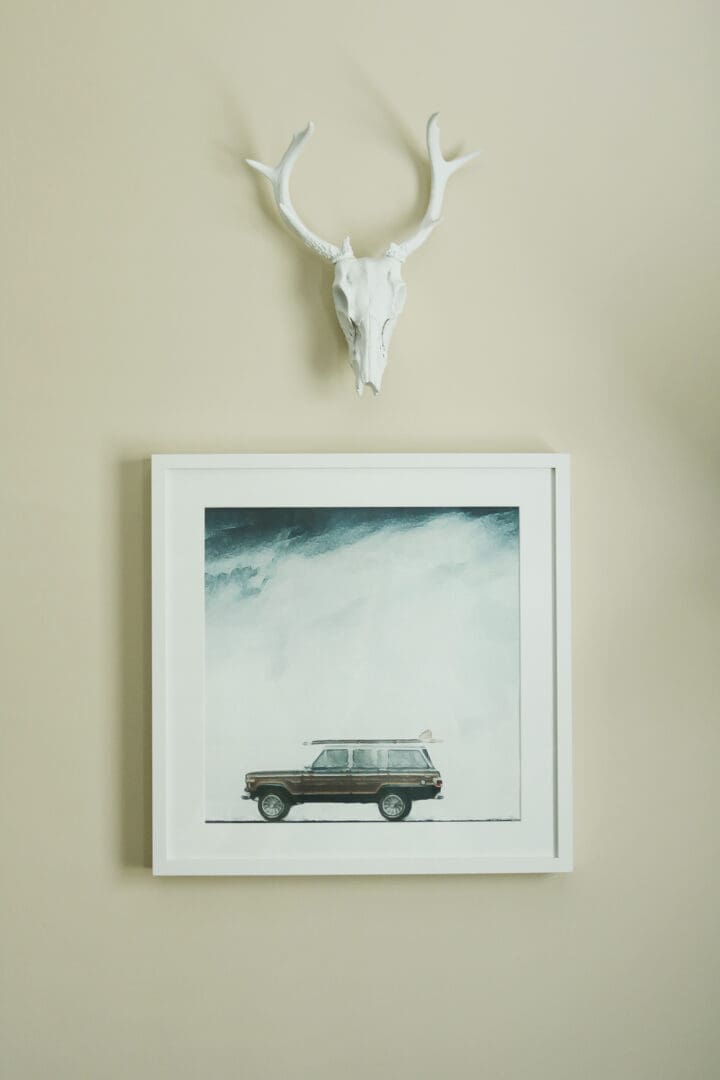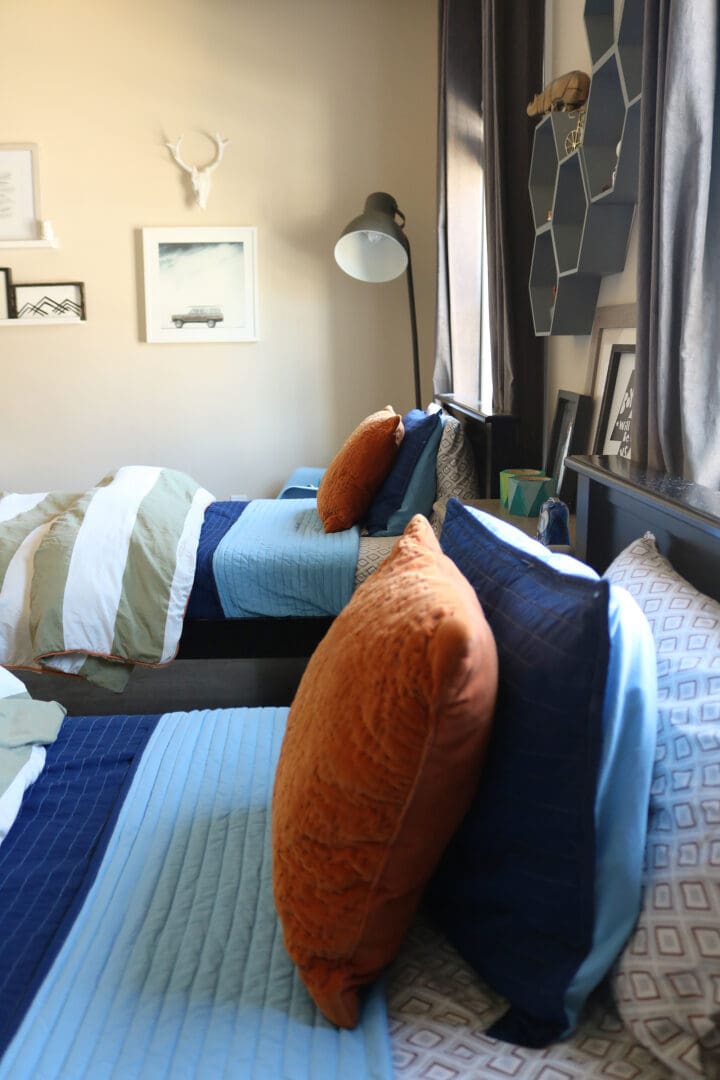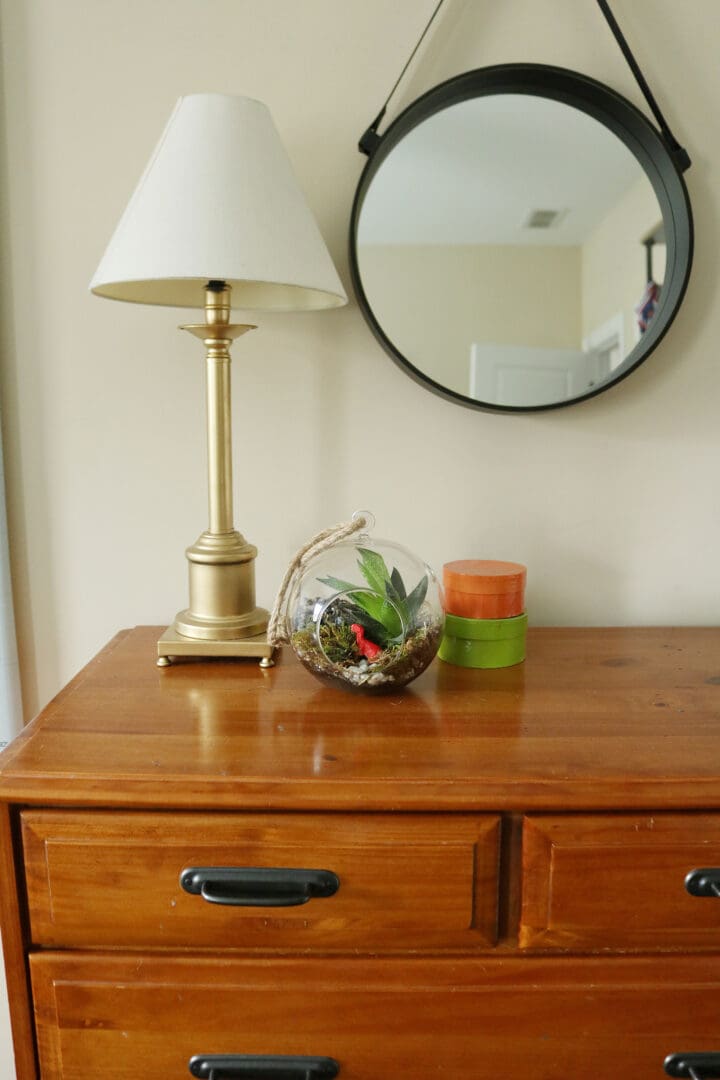 SHOP the POST: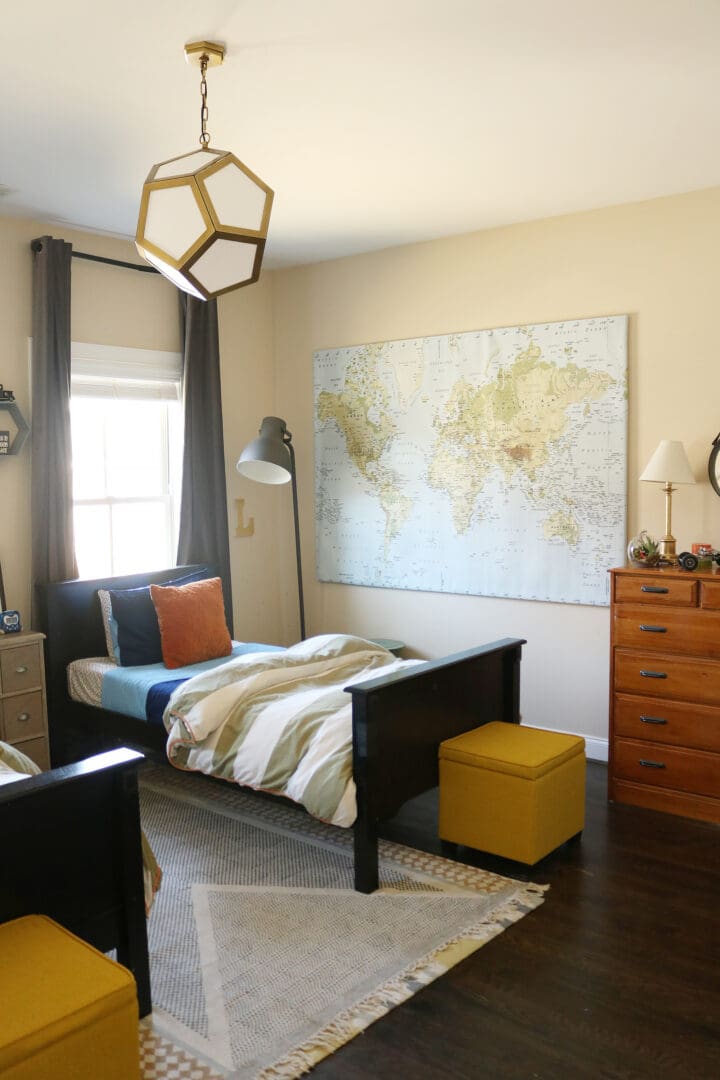 Shared Boy's Bedroom Resources
Bunk Beds (shown as twin beds. Black is sold out, but love the dark gray)
Oversize World Map (sold out online, may need to try in the store but similar styles here, here )
Light Fixture (similar)
Heirloom Dresser (similar)
Duvet Cover (similar)
Sheets (similar)
Apothecary Chest of Drawers(similar)
Cube Foot Stool (yellow sold out, but this is a similar yellow cube stool)
Honeycomb shelves (bought two and put them together)
SaveSaveSaveSaveSaveSave
SaveSave