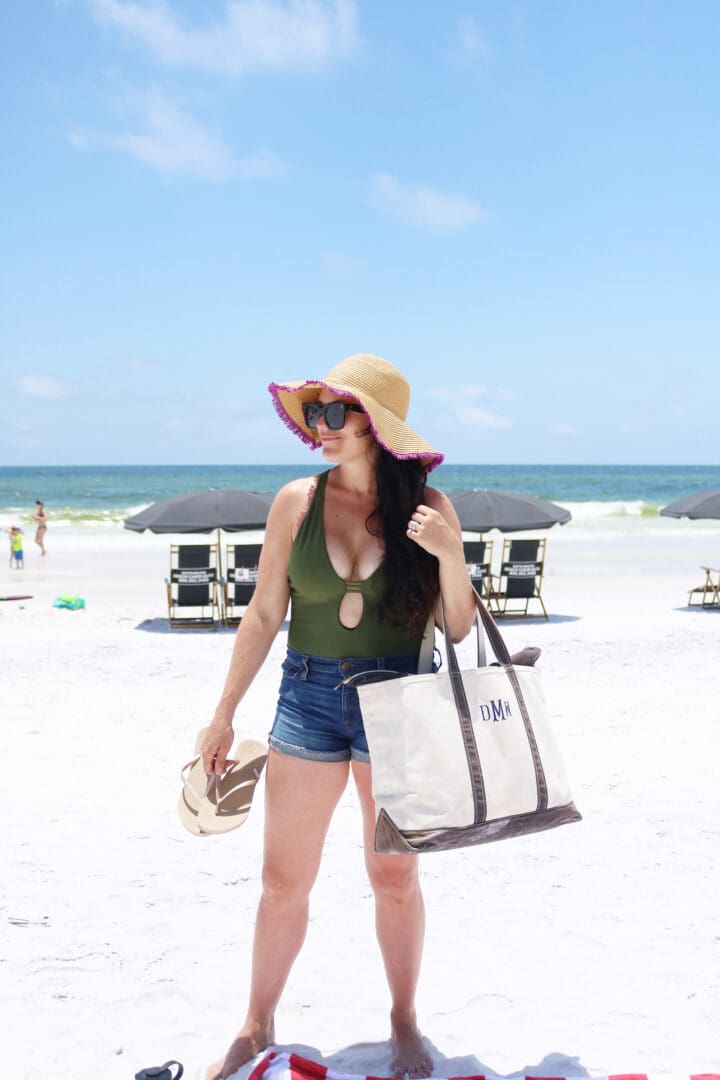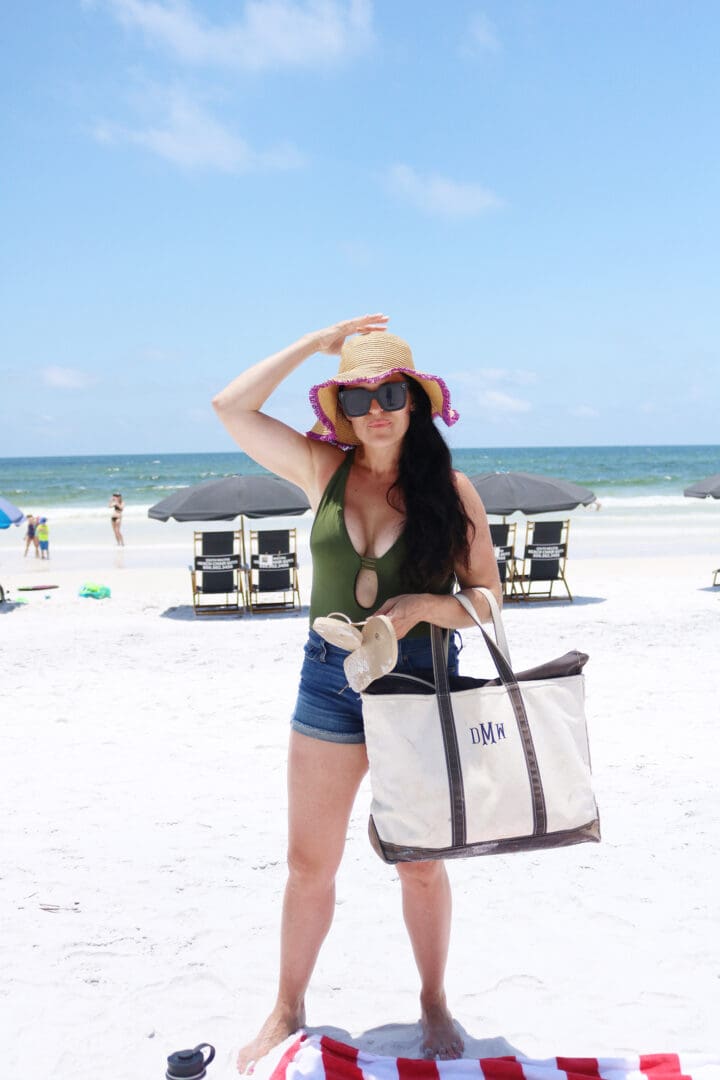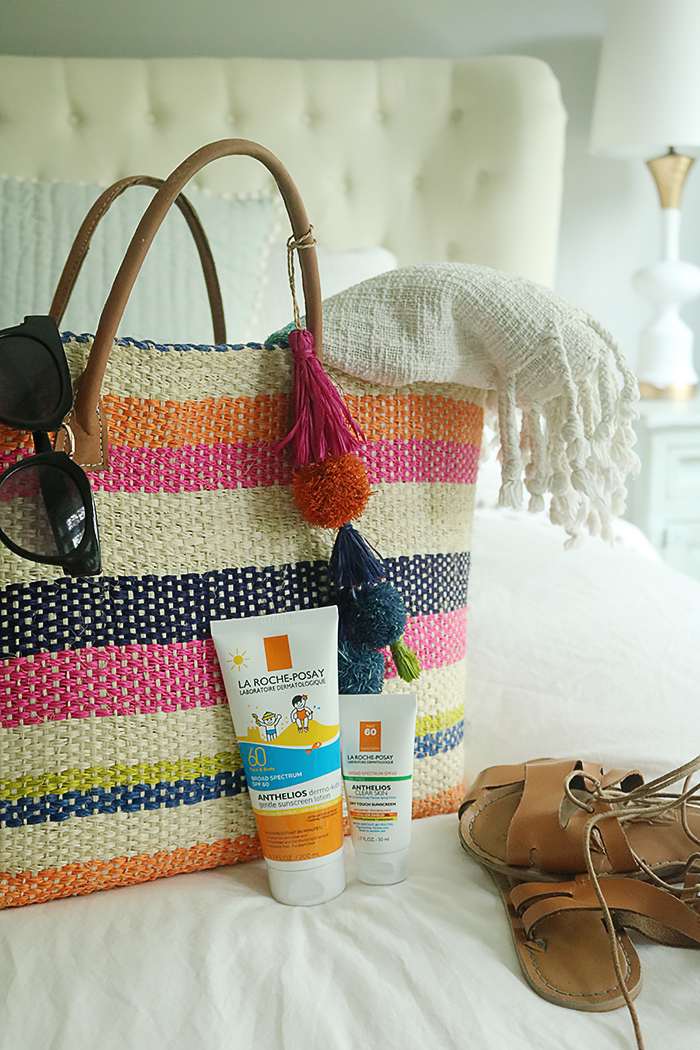 10 Beach Bag Essentials
Heading to the beach this summer? Yay for you! We love the beach and try to always make a trip to the beach each summer. Check out The 10 Best Beach Games for Families of 2019 so you won't be bored this summer at the beach! One of our favourite things to do as a family is to play beach volleyball. There's no better place, or any place for that matter to take part in this sport. It's always so much fun. It's our favourite place to soak up the sunshine rays. I actually always keep a beach bag in my car during the summer months. I take it to the pool and to the beach, so it becomes very handy especially if it's a last minute kind of swim adventure. So since we are always heading to the beach, I'm sharing 10 beach bag essentials that will take you through a day at the beach with success.
Beach Bag–Having a strong, large beach bag is essential, of course! You want your beach bag to be large, but not too large that it becomes difficult to carry. Make sure to examine the straps, so it's easy to throw over your shoulders. I love all the large, pom pom straw beach bag, and I usually use those beach bags when I head to the beach with just me or a child because you can easily fit pickleball paddles in them and play all day. But when I go to the beach with my entire family, I forget the straw beach bag and grab my durable, canvas beach bag that I can load up and know it will sustain the impact. I like my beach bag to have a zipper at the top so I can also keep it close and keep things protected from the sun and sand. Having it made out of canvas means I can throw it in the wash at the end of the summer season. Also the canvas fabric isn't waterproof but holds out the water so my items aren't drenched.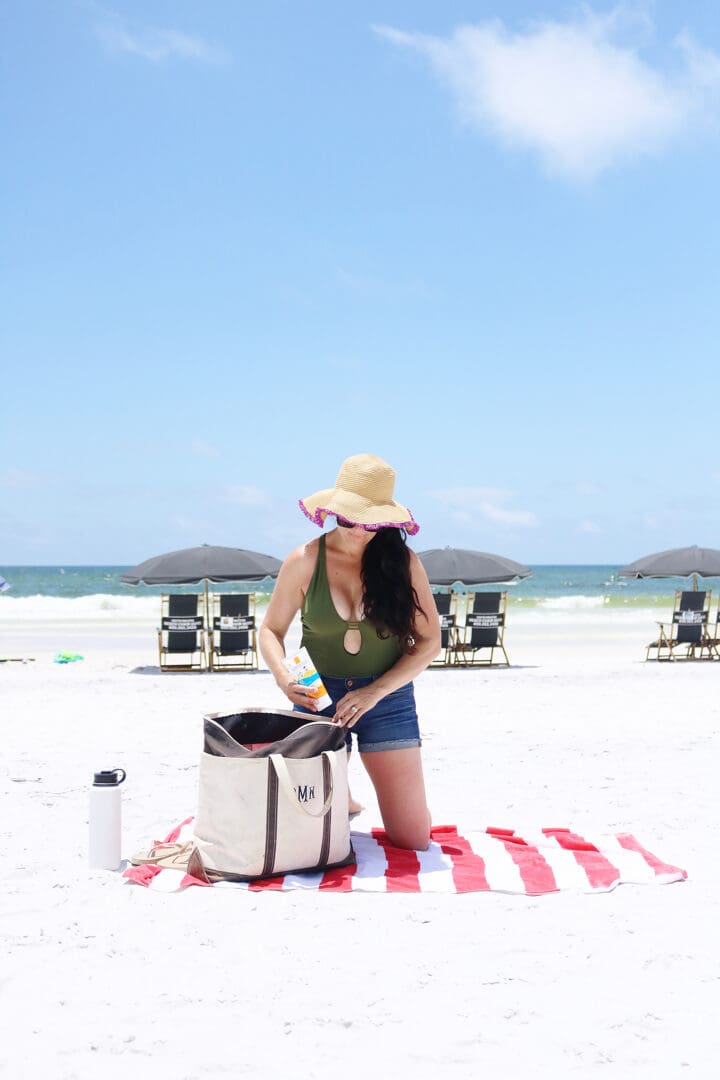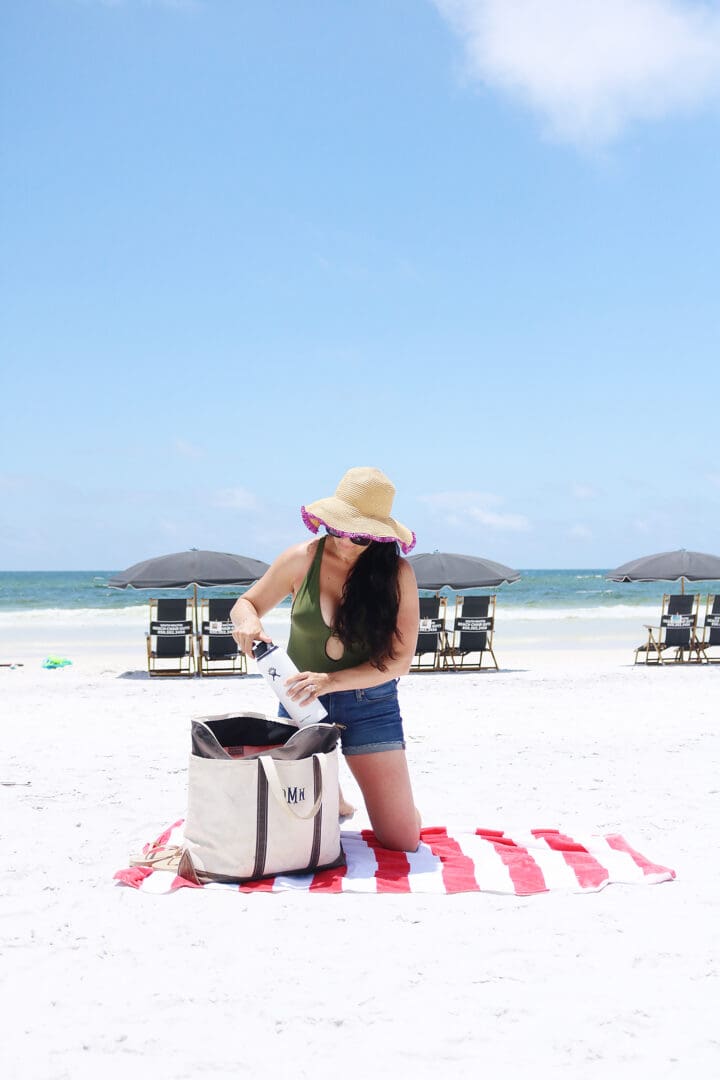 2. Sunscreen–Of course you need sunscreen whenever you are out in the sun. But I have found over the years that my children are sensitive to most sunscreen products, so I like to buy the organic sunscreens without all the chemicals and toxins in it. My kids don't break out in a horrible rash when I use these sunscreen products and plus usually they smell really good. I keep a bottle of these sunscreen in my beach bag.

3. Large Insulated Water Bottle–If you don't already have one, invest in an insulated stainless steel sports water bottle. They can be expensive but worth the invest. The double wall vacuum insulated water bottle keeps cold drinks cold all the beach day! Staying hydrated is the key and these water bottles do just that!

4. Beach Hat–a beach hat is definitely an essential item for the beach, and I keep one always in my bag so I don't forgot. You don't want wrinkles on your face or skin cancer so protection is a wise move. The good thing is there are so many cute beach hat options out there.

5. Protein Bars— I always bring some kind of snack to the beach and like to keep protein bars in my beach bags just in case I forget to pack a lunch. Protein bars keep me full and going most of the afternoon. If you don't like protein bars, then I'd suggest throwing in granola bar.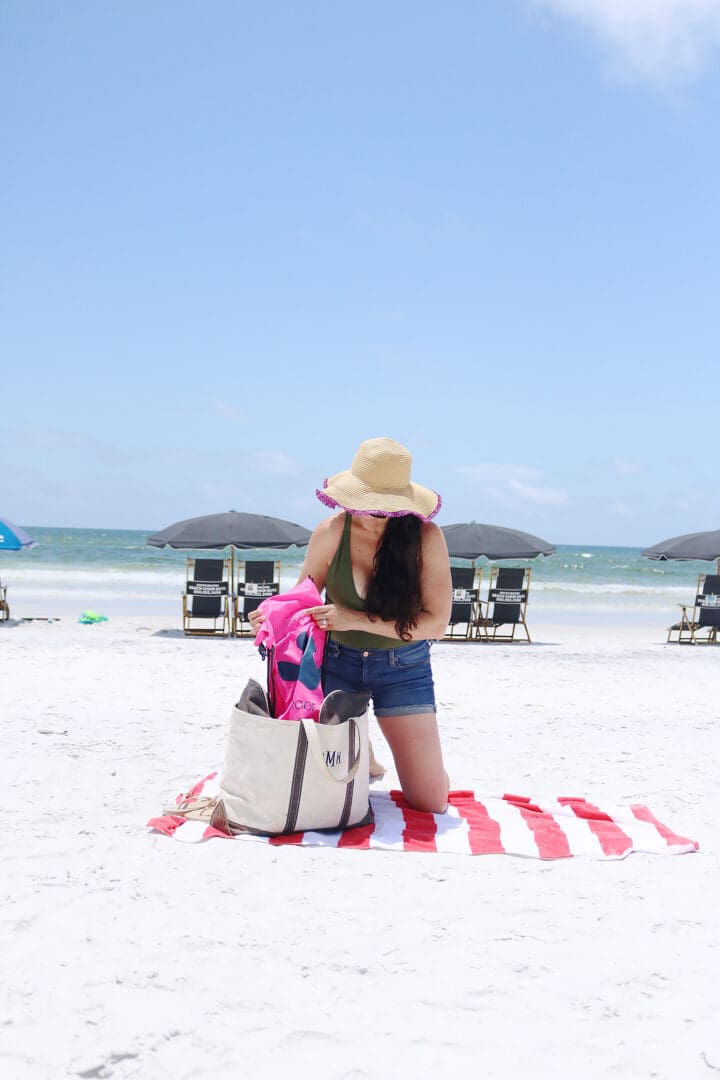 6. Waterproof bag–if you don't already have one, you need to get one! They are the best invention, and I really can't live without a waterproof bag at the beach. It is a perfect place to store your phone, camera, keys and any other item that need to be protected from the water and sand.

7. Baby Powder— Let's face it. Sand gets everywhere when you head to the beach, and I know a few people who just refuse to go because of the sand. Packing baby powder in your bag does the trick to help get that sand off your legs, hands and feet. And if you have a baby or child, it works wonderfully especially if they have a diaper that needs to be changed.
8. Sunscreen Lip Balm— Don't forget your lips and protect them from the sun! The hot sun can make them dry and cracked so make sure you have a lip balm with an SPF in it.

9. Leave-in Conditioner– Put in a little leave-in conditioner or some kind of sun protecting hair product. Hair can get quite damaged from the salt water, the wind and sand. My hair and my girl's hair always get so knotting unless I put the conditioner in their hair.

10. Beach Towel— Of course you need a beach towel when you head to the beach. It's quite the essential. I like to throw in one that is large enough for my entire family that we can all lay on. And I like to have one that I lay over my beach chair because those chairs be a little rough.