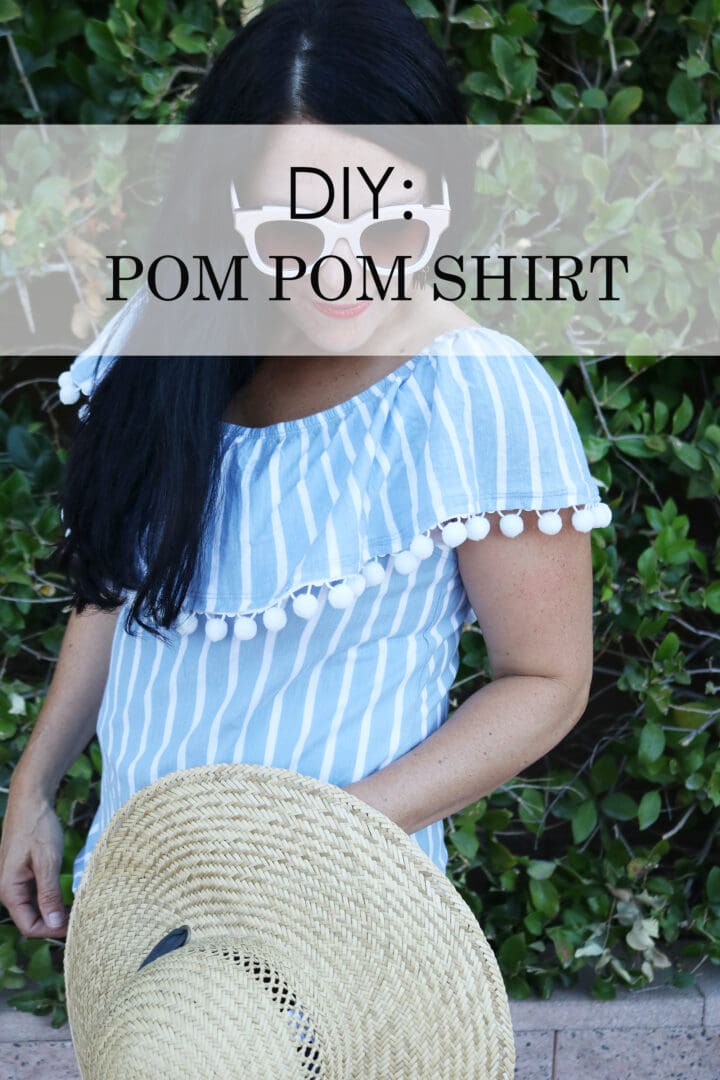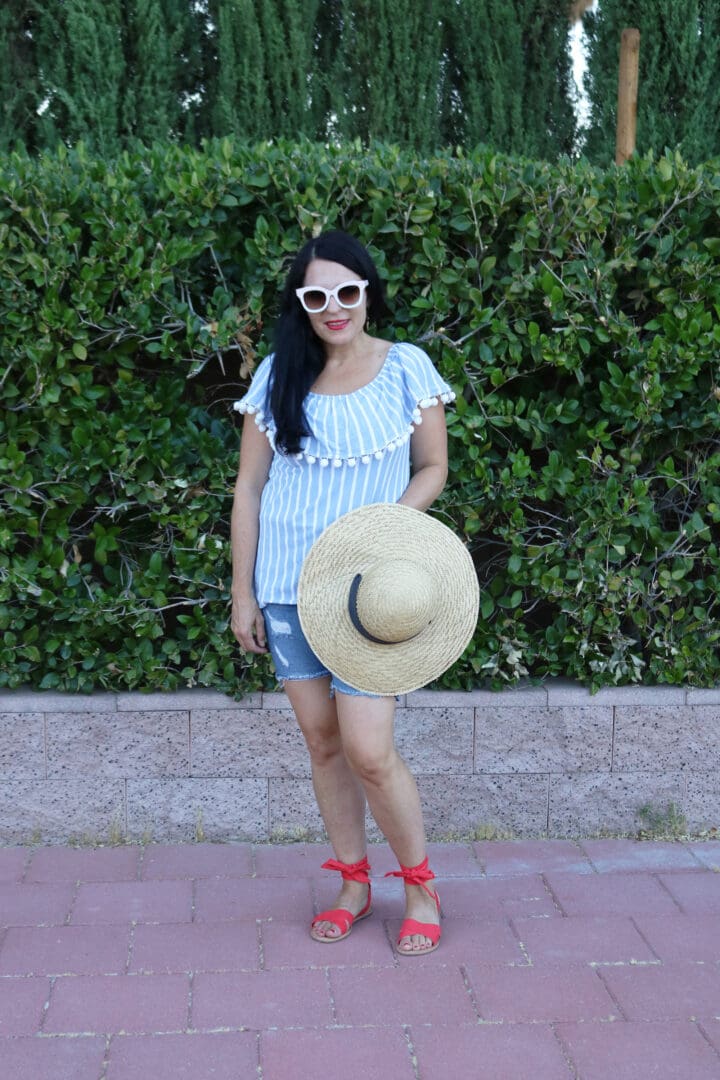 DIY Pom Pom Shirt
Pom poms are everywhere, and I just want to keep this trending going. The round colorful fluffy embellishment is so fun and playful for summer time. We thought it would be fun to make DIY pom pom shirt so the girl cousins could match for the 4th of July, and we could all be pom pom'd out! After making DIY pom pom sandals and beach bag, this was an easy project and one that the girls could tackle themselves. This DIY pom pom shirt project works for just about any shirt you choose. Once all the materials are gathered, it takes less than 15 minutes to complete. Very easy DIY project and fun for the 4th of July!
The girls picked out which shirts they wanted and we kept the t-shirts under $10. I bought a yard of pom pom trim per shirt so the entire project per shirt was less than $15. If you plan to add pom pom around all the edges of the shirt, than plan to buy more than a yard of pom pom trim. We just added trim around the sleeves or the bottom, not both.
DIY Pom Pom Shirt
T-shirt (we bought $8 t-shirts)
Sewing machine
pins
Scissors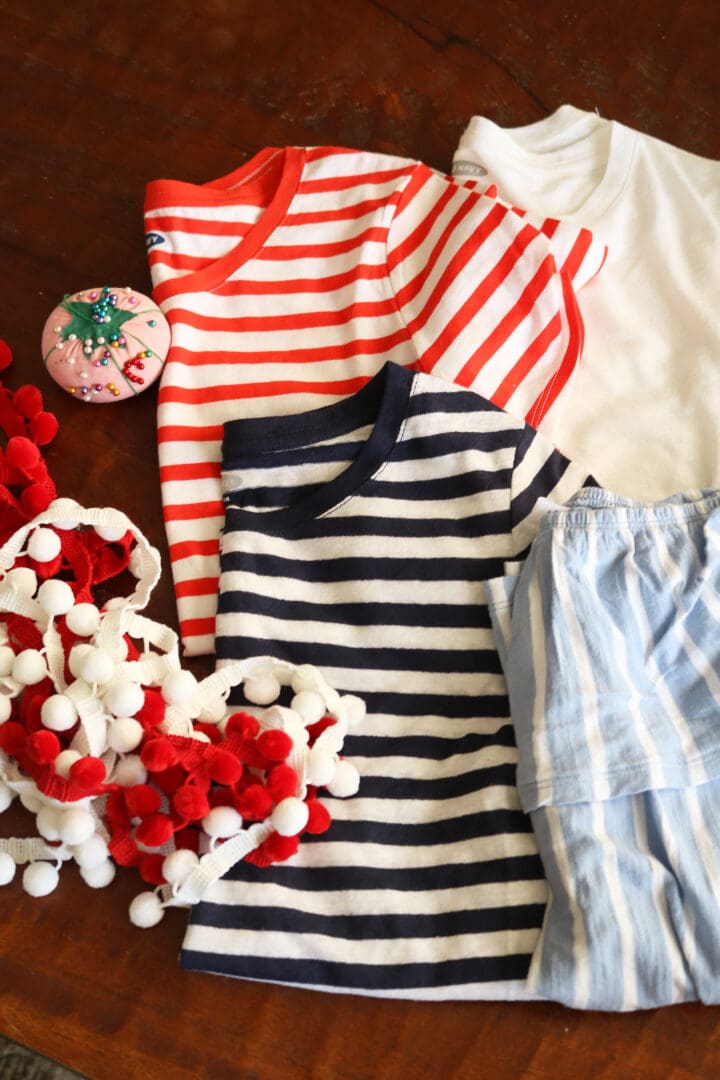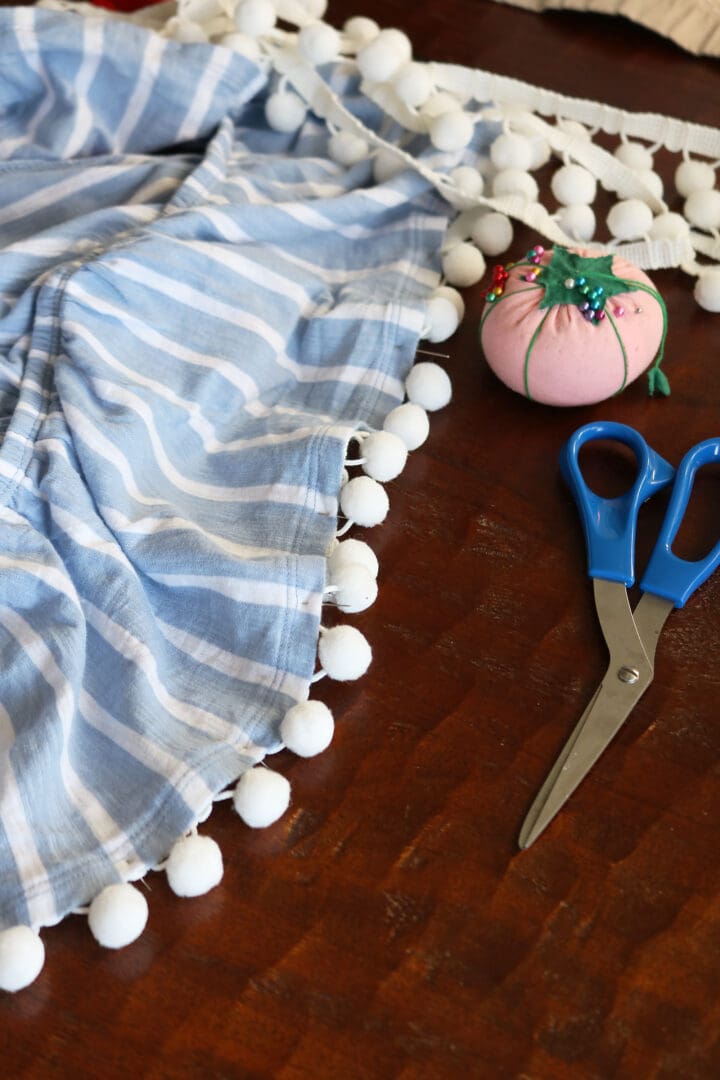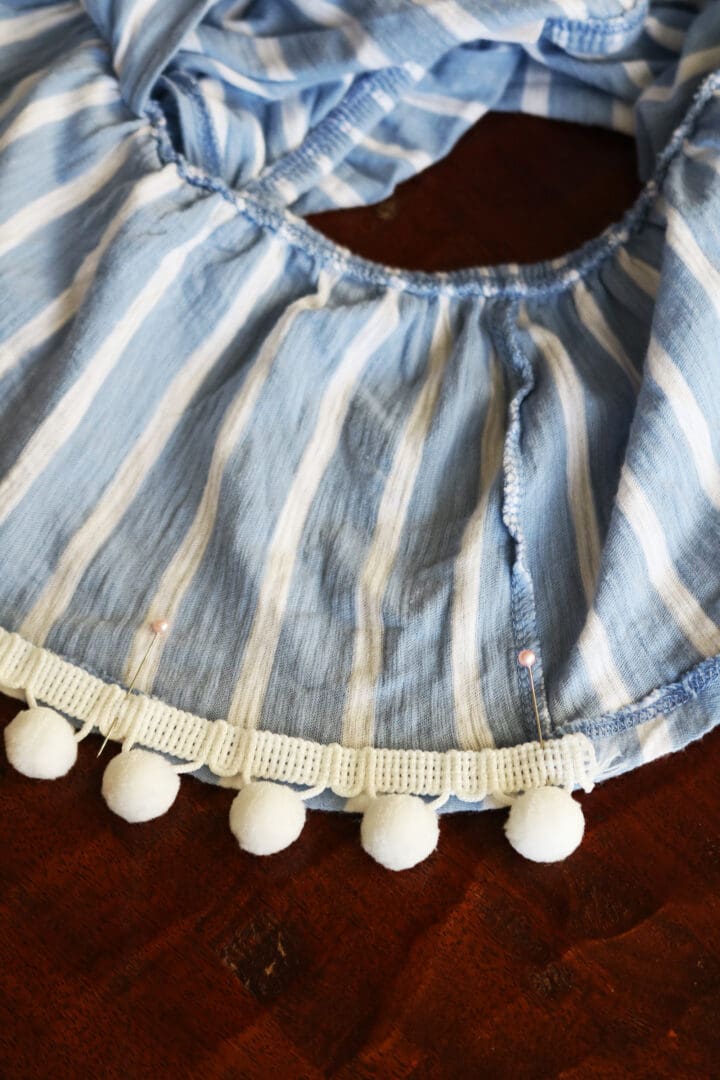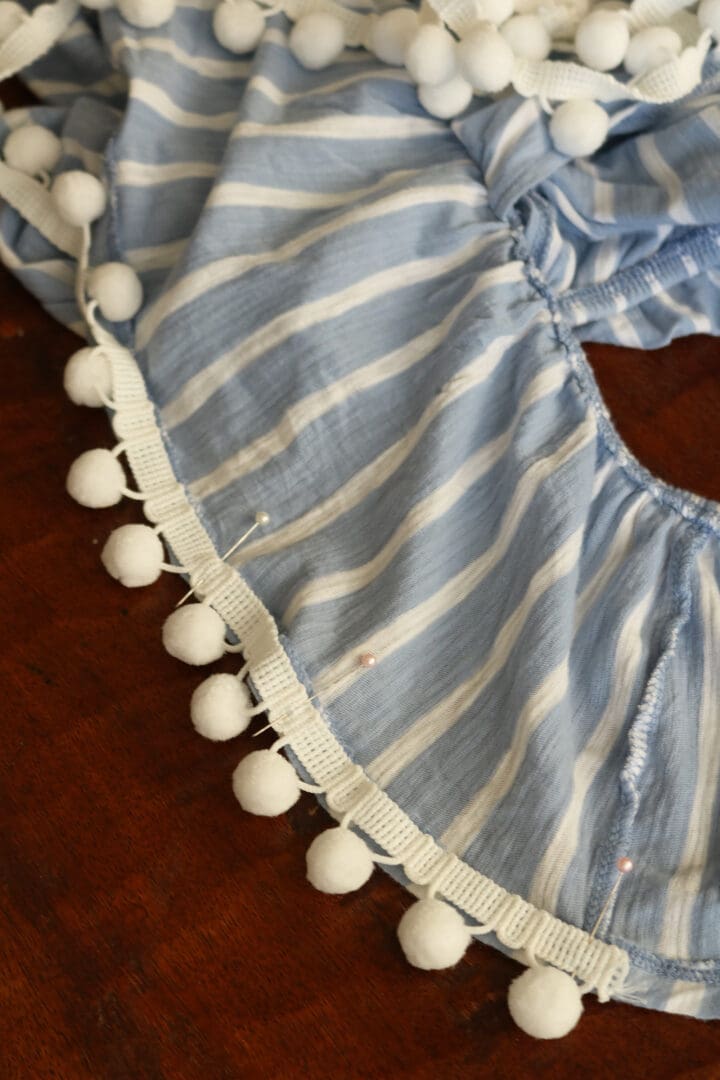 Instructions:
Take your shirt and turn it inside out. Take your pom pom trim and start at the seam and pin it along the edge all the way around. Sew it straight stitch. Or if you don't know how to sew, use fabric glue to secure it to your top. After, turn your shirt right side out! Simple and completely changes the style of the shirt.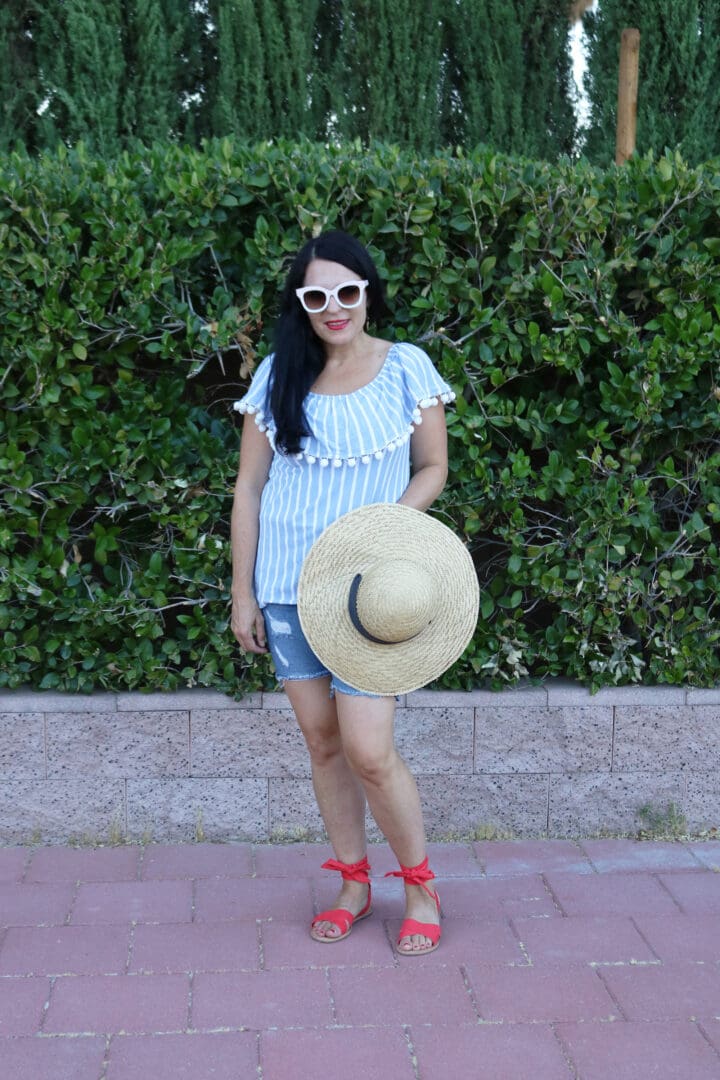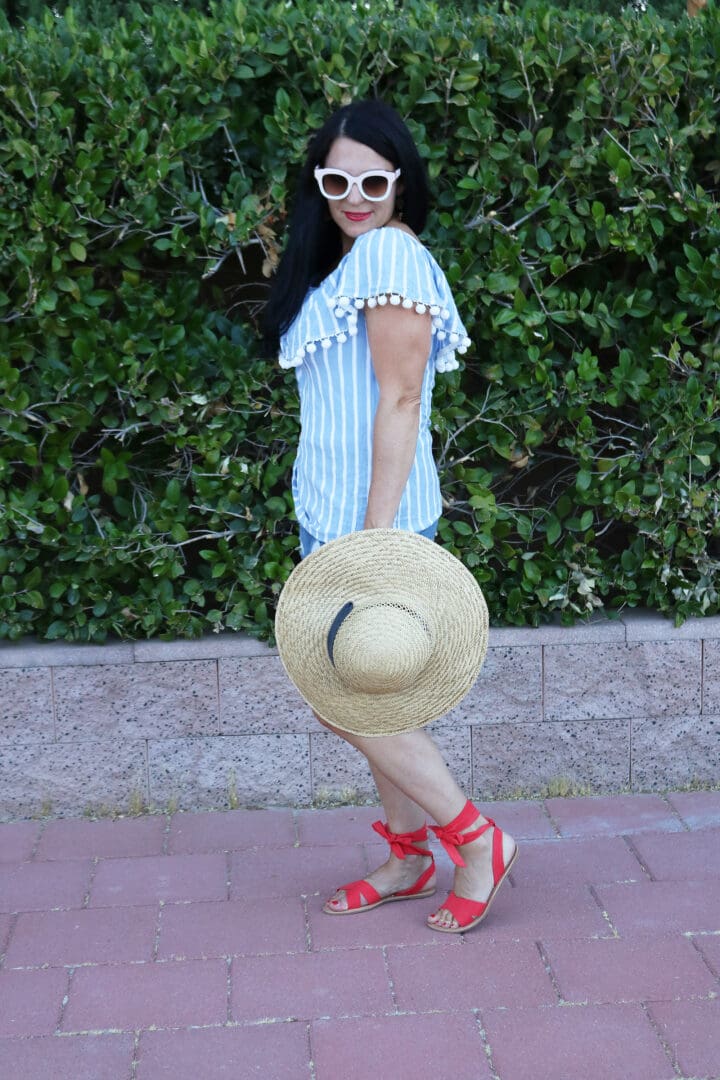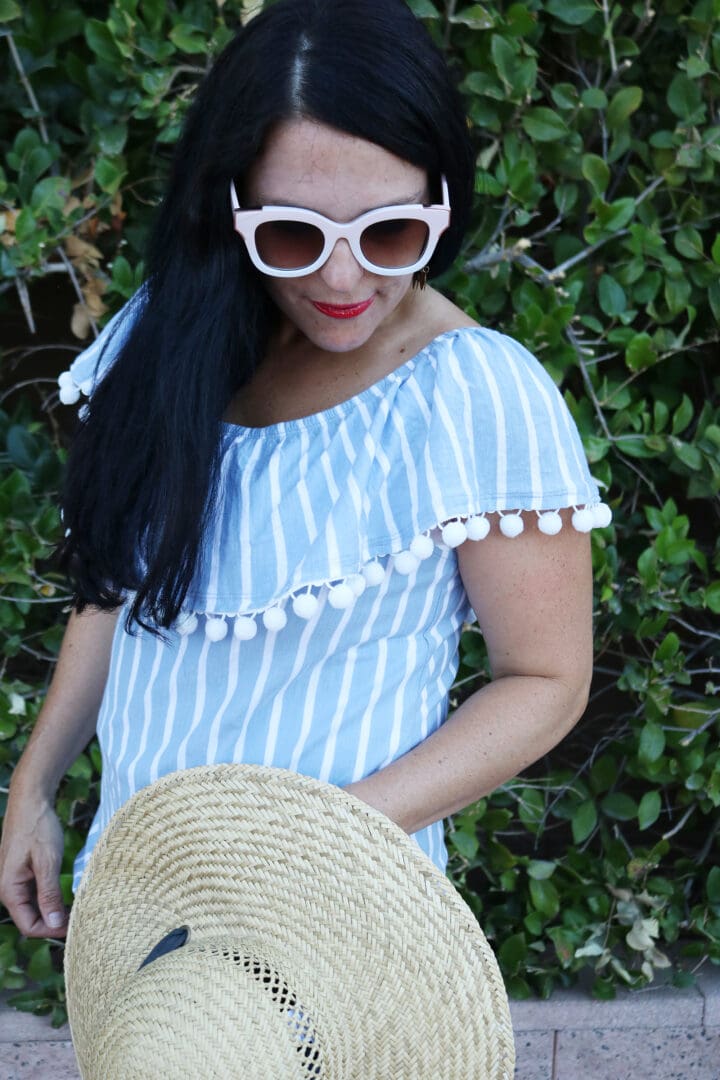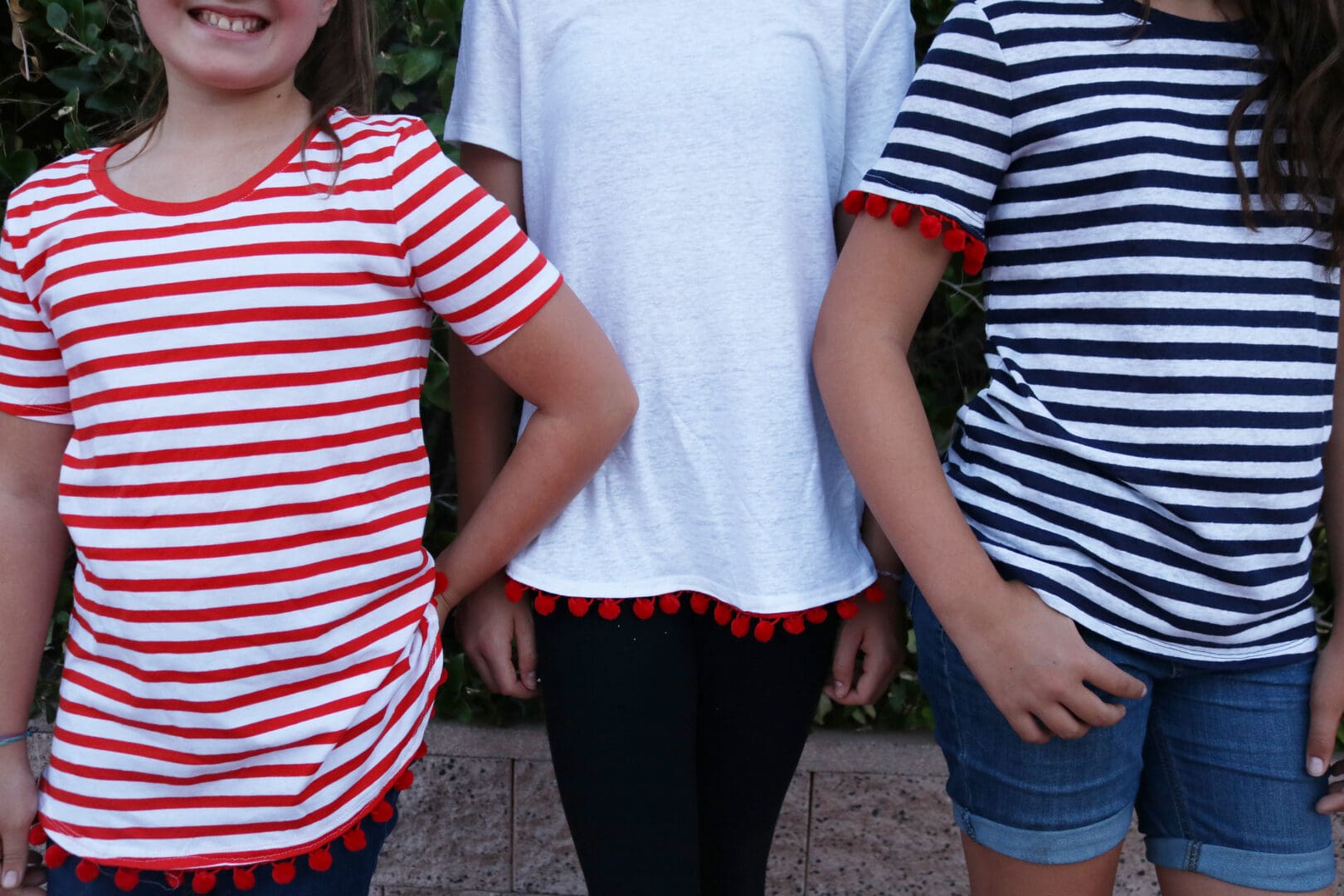 SHOP the POST: DIY Pom Pom Shirt