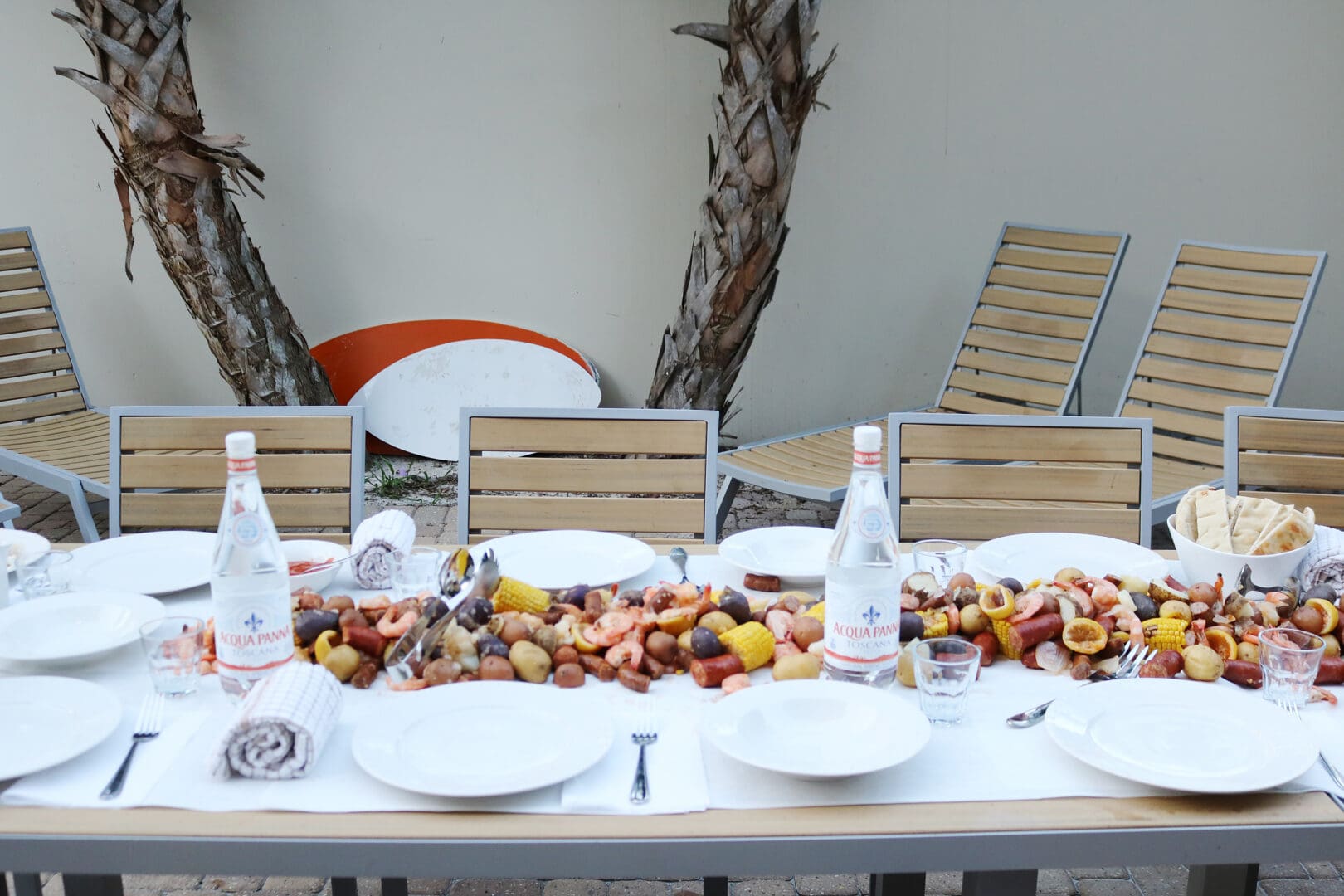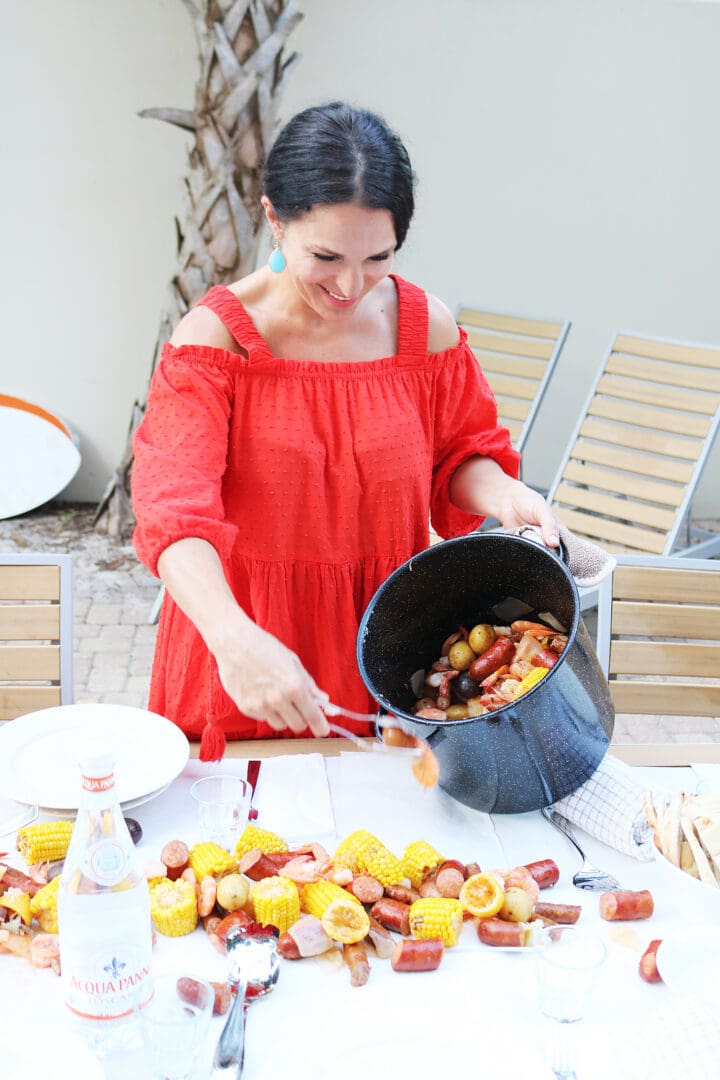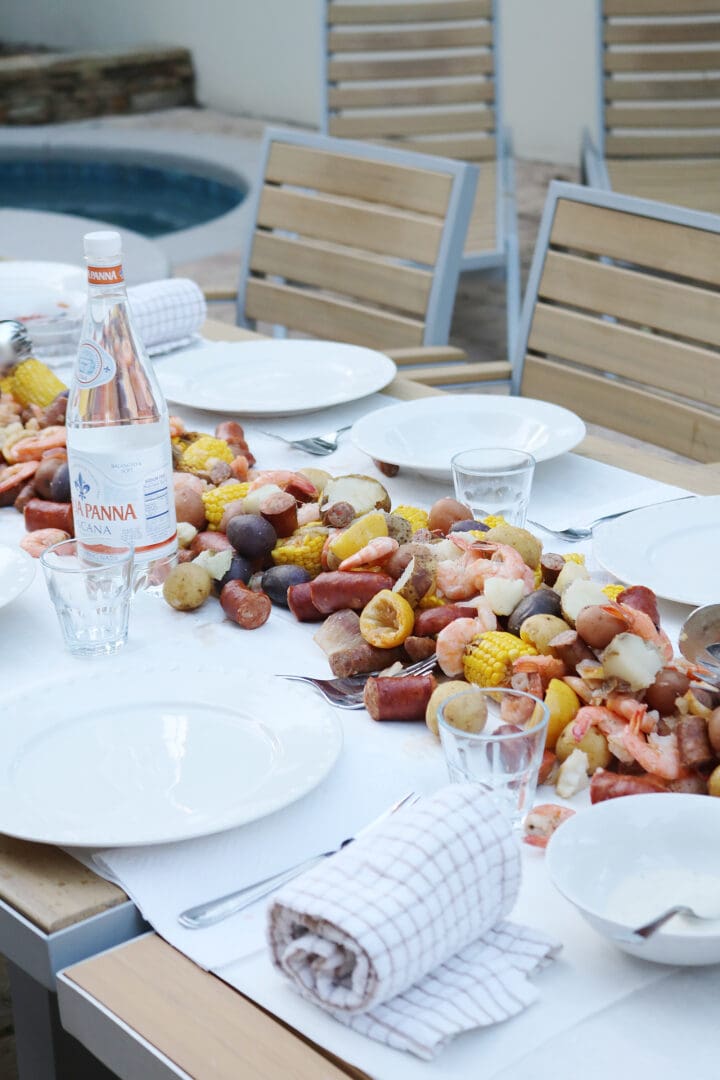 How to Throw a Low Country Boil
The warmer weather always brings backyard parties.  The best kind of southern backyard parties are low country boil parties, and they are frequent here in the south.  I attended my first low country boil the first summer I moved to Georgia, and it has become a favorite summer time tradition.  We actually love to throw a low country boil whenever we are at the beach because we buy freshly caught shrimp at the pier, and when in season freshly caught crayfish and crabs to add to the boil.   A low country boil is similar to a New England clambake boil.  The only difference is you use shrimp for a low country boil versus clams for a clambake.  But the cooking style is very similar.  Low country boils are a great way to celebrate summer with it's casual eating, stress-free and hand-on experience.  Sharing 5 steps on how to throw a low country boil.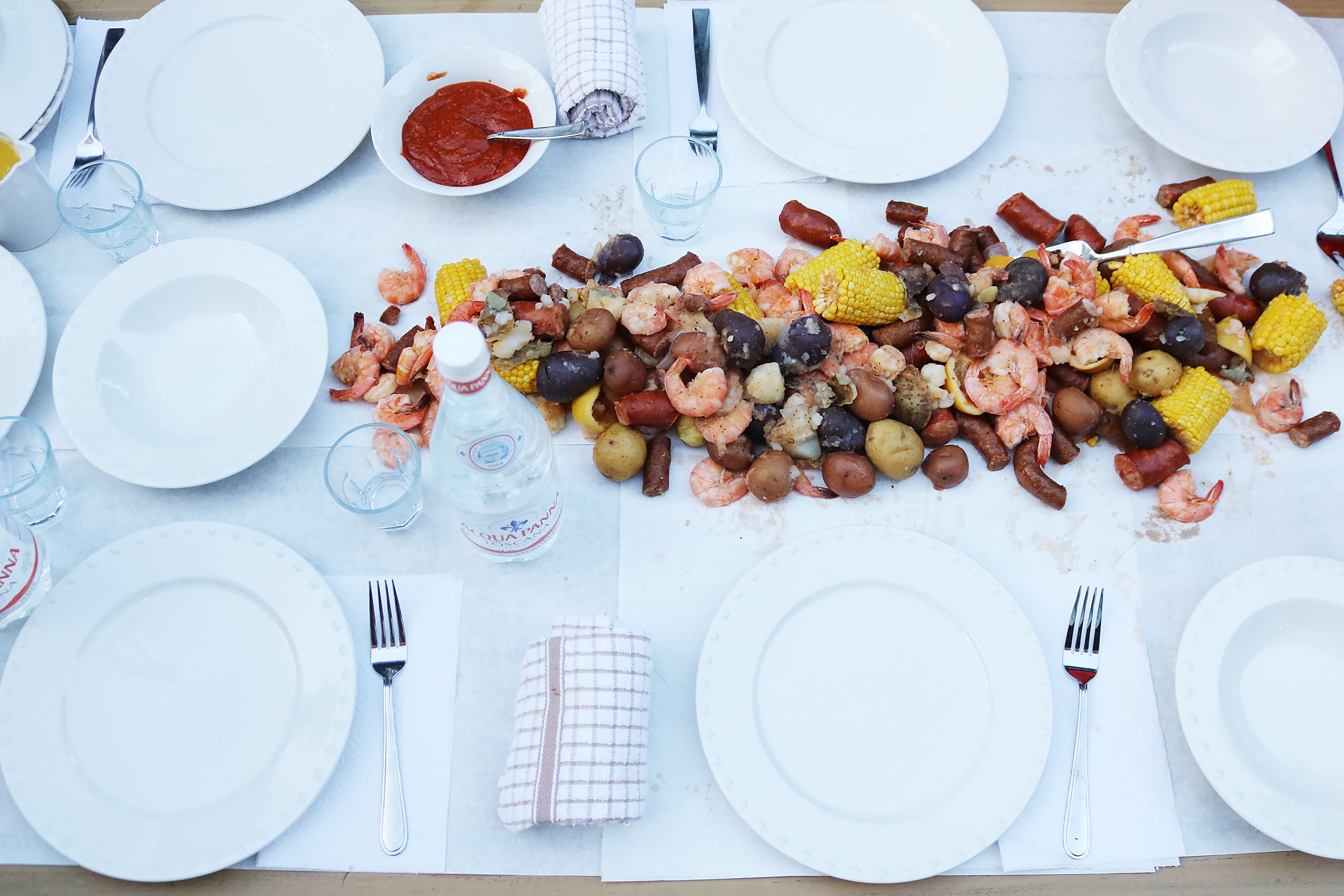 Step 1: Pre-Party Details
Before you throw a low-country boil, head to your local seafood market and pick up fresh shrimp and if available crayfish.  I love going to the seafood market, but if I don't have the time, I pick up frozen shrimp.  A low country boil can get really messy so gather together butcher paper or newspaper to cover the time.  Don't waste with tons of paper towels, instead pick up a bundle of small towels for your guests to wipe their messy fingers.  So worth with it.  Also pick up sausage, potatoes, lemons, onions, garlic corn from your grocery store along with Old Bay Spices. Pick up also French baguettes and or saltine crackers along with butter and salt and pepper.  Make sure you have a trash can nearby to make the clean up easier.
Step 2: Cook the Food
A low-country boil is quick and easy to make and always a crowd pleaser. Make sure you have a large pot and fill with water along with the spices.  I like to follow this Low Country boil recipe, and it's one of those recipes you can never go wrong with.  If you have an outdoor cooker it works great and keeps the inside mess to a minimum.
Step 3: Prep the Table
The great thing about a low country boil is you don't have to go too crazy on the table decorations, but you do need to prep the table!  Throw down layers of butcher paper or newspaper to cover the table.  Use disposable plates and utensils or if you have pretty china pull that out but keep it simple.  Don't forget to prongs to grab the seafood.  Roll the small towel to one side of the plate.  Your guests fingers will get messy, but they will thank you for the towel.  Place large bowls to hold the shells and cobs and encourage your guest to discard in the bowls.  Make sure water is readily available.  Melt butter and place near Old Bay spices, salt and pepper.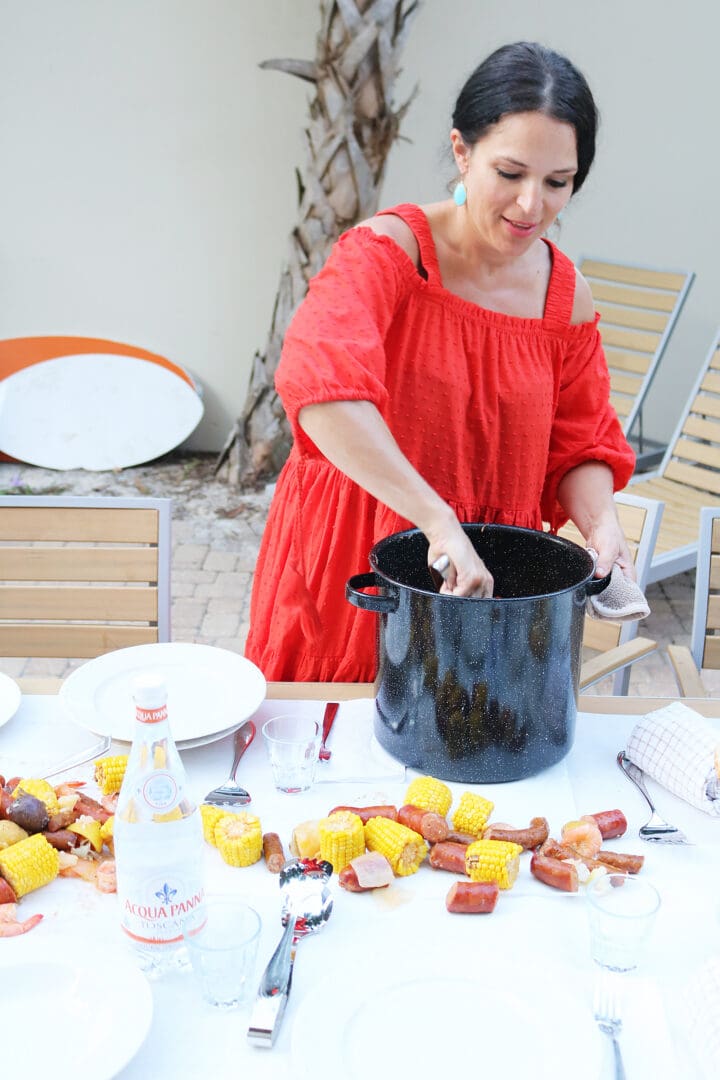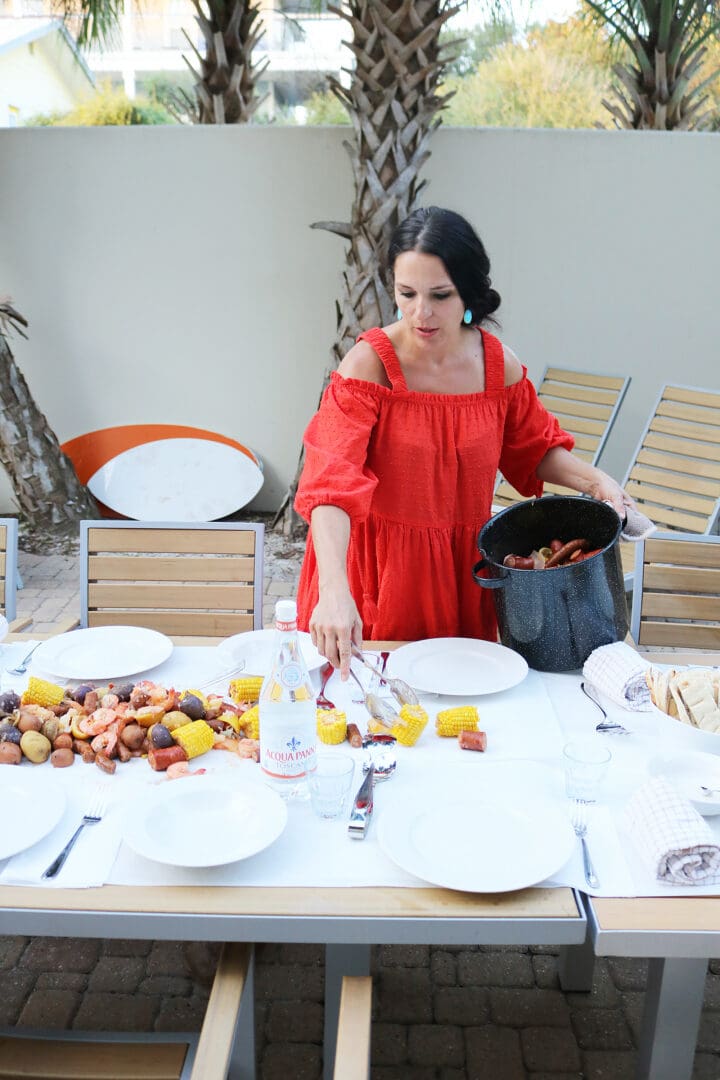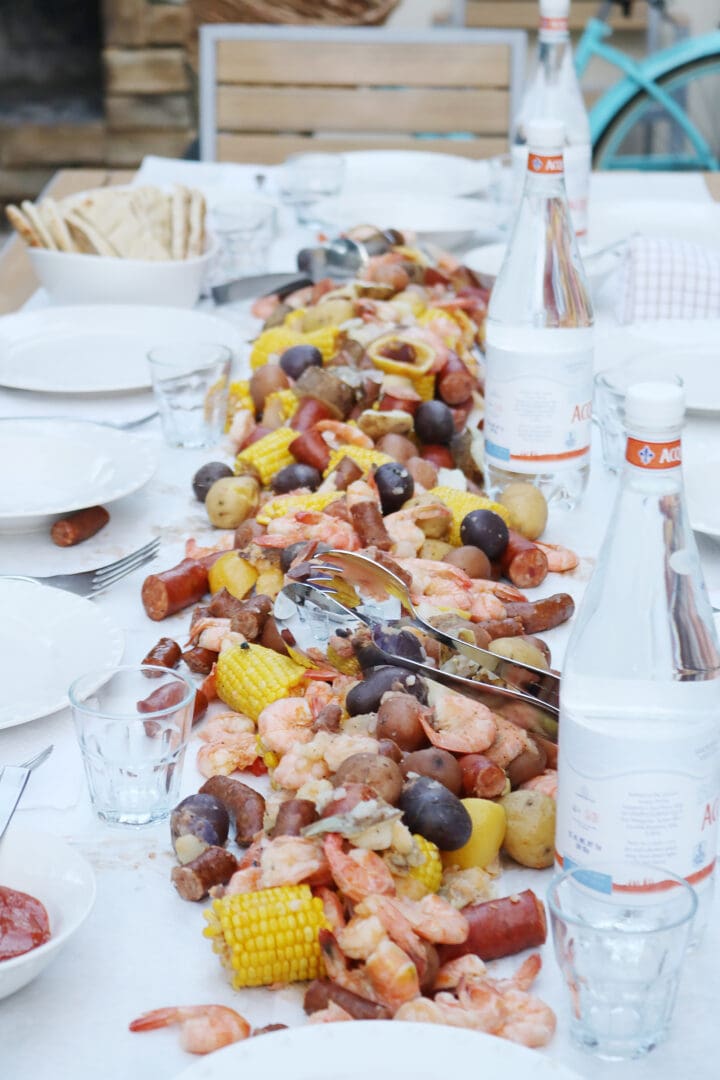 Step 4:  Dinner is Served 
The best part of a Low country boil is eating your food off the table…with your hands.  Once your pot is drained, dump the boil right on top of the newspaper or butcher paper and dig in!  Serve with baguette slices, lemon wedges, melted butter and additional Old Bay Seasoning.  Remember cold beverages and lots of water.  Don't forget tongs for your guests to uses to pick up food.  Enjoy your company, eating yummy seafood and getting messy!
Step 5: Clean Up!
Clean up is a breeze with a low country boil and will probably be your fastest dinner guest clean up ever!  Once everything is consumed, gather up the dirty newspapers and throw the whole thing in the trash.  Of course eating outside is the best route to go!
Hope you try out "How to Throw a Low Country Boil" this summer!  It may become a favorite summer time tradition!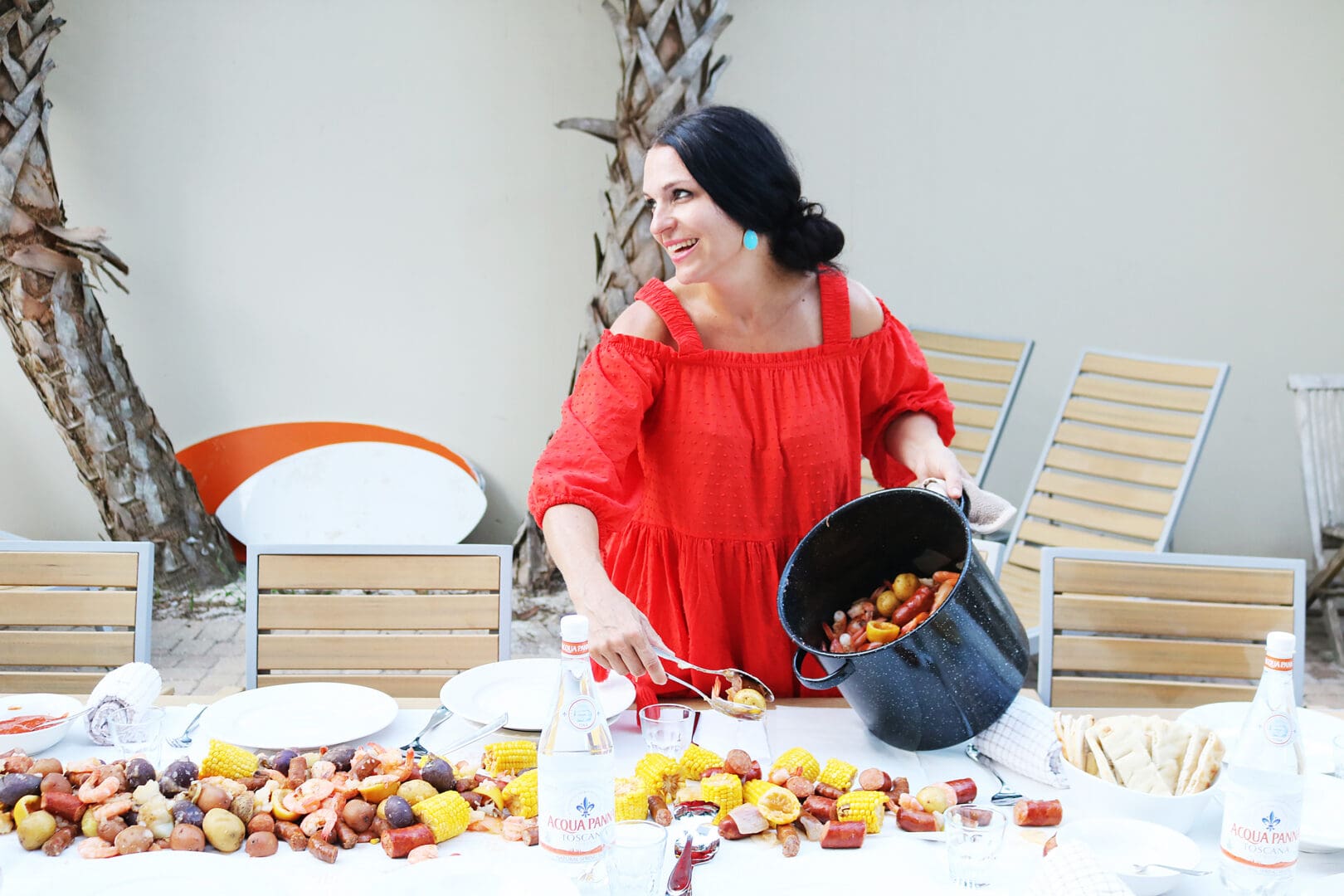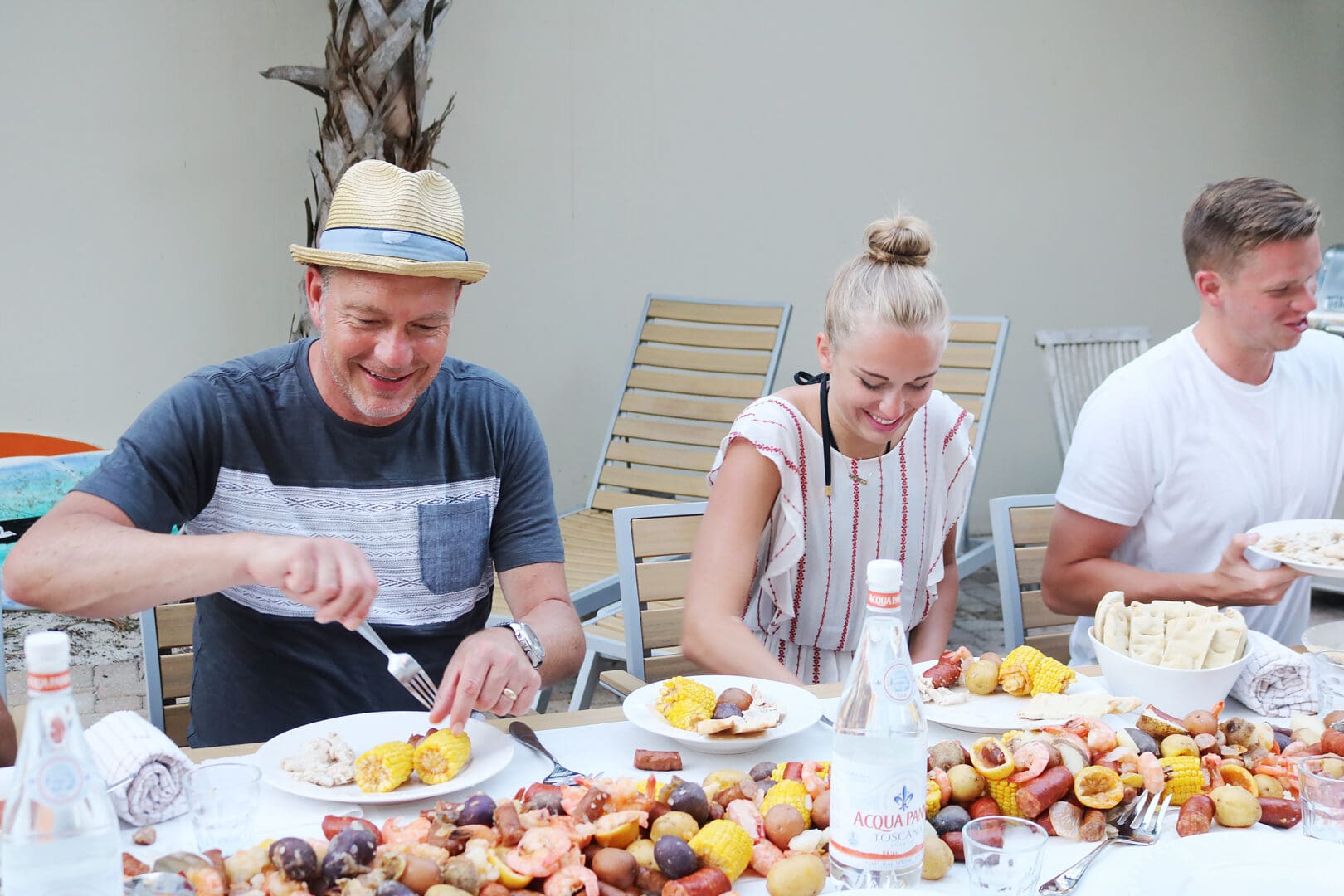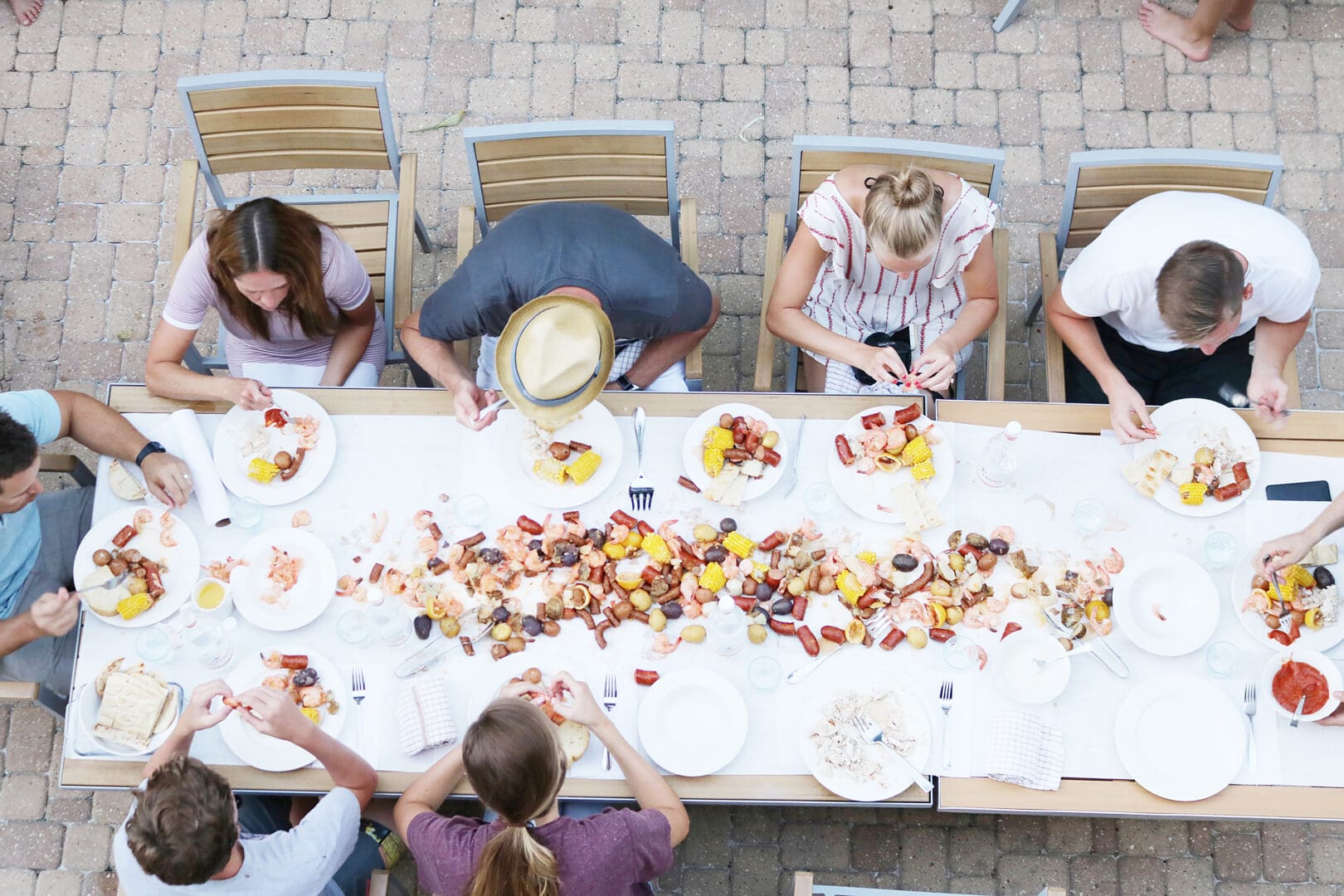 SaveSave
SaveSave