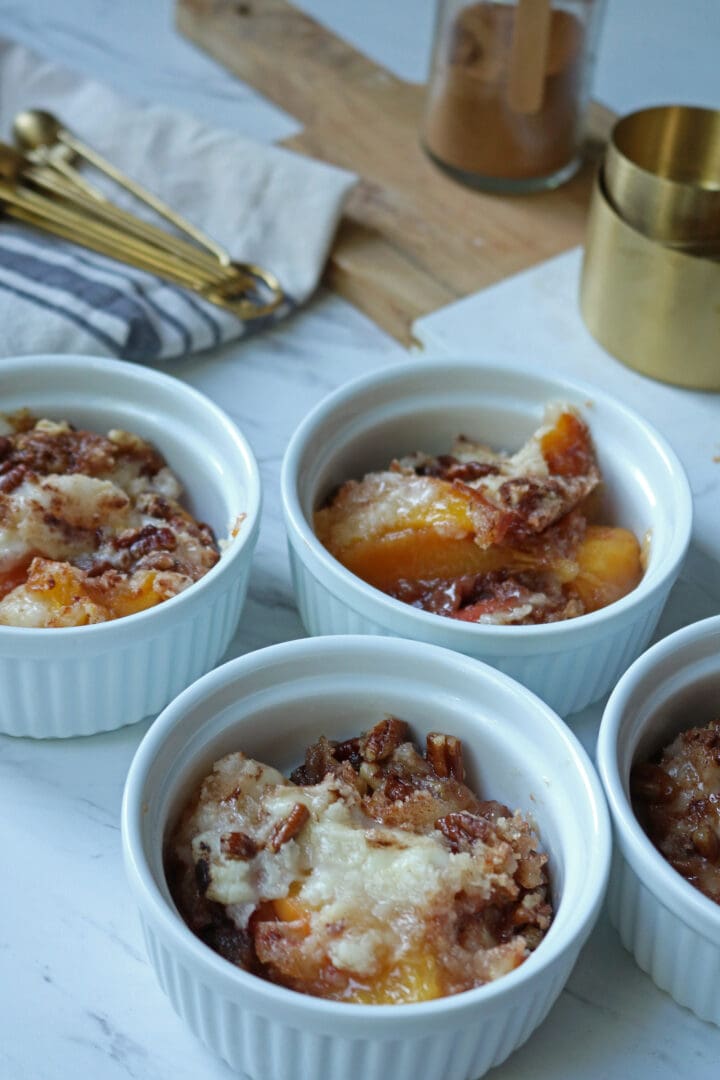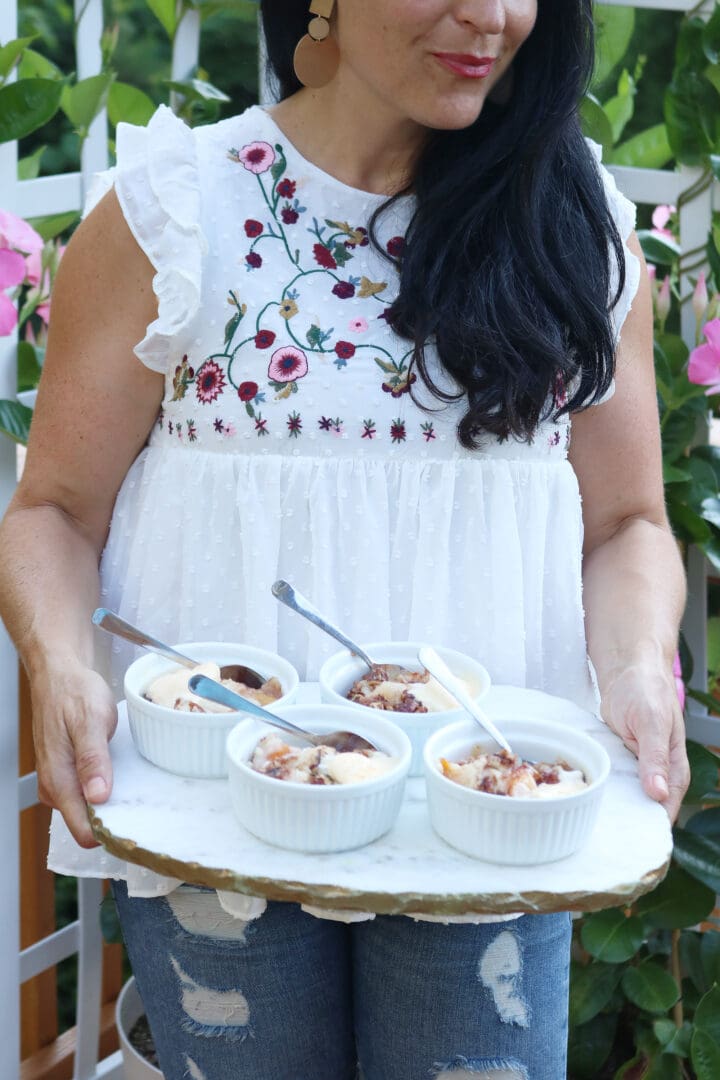 Southern Peach Cobbler
All things Southern right now as we pack up and leave the beautiful Southern state of Georgia and head back up to the Northeast.  We have truly loved learning how to live the southern charm of the south.  One thing that we love is the Southern food–barbecue chicken, shrimp 'n grits, biscuits and of course peach cobbler.  So so good.  What makes southern peach cobbler so yummy is the melted butter and the cake-like gooey biscuit at the top of the sugary peaches.  Sweet Georgia peaches, of course!  We love this southern peach cobbler dish, and I usually make it after a day of peach picking.  Fruit sliced peaches straight off of the tree. makes it so southern.  When it is just my family, I like to make individual servings, so I don't feel like I'm cheating too bad and have to eat through an entire pan of cobbler.  Also, I like to make it gluten-free because gluten is healthier right?!  This southern peach cobbler was posted a few years ago, but I make it with blueberries and peaches.  I thought it needed to be posted again because the recipe is fast and one of my favorites.  You can see the original posting here.
Southern Peach Cobbler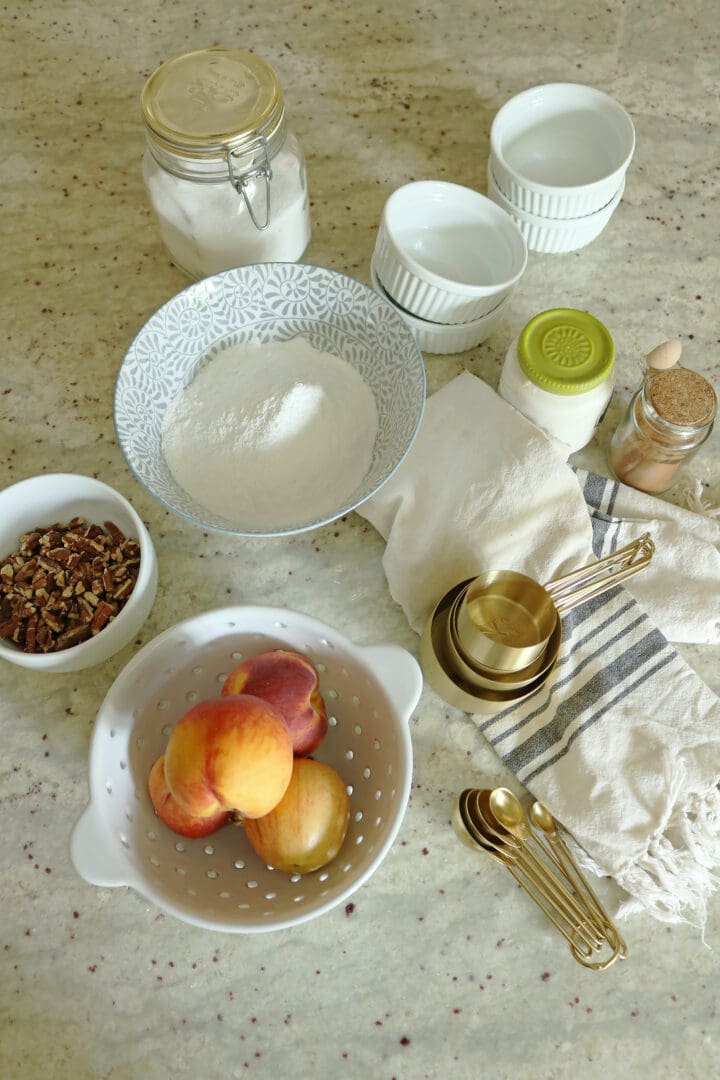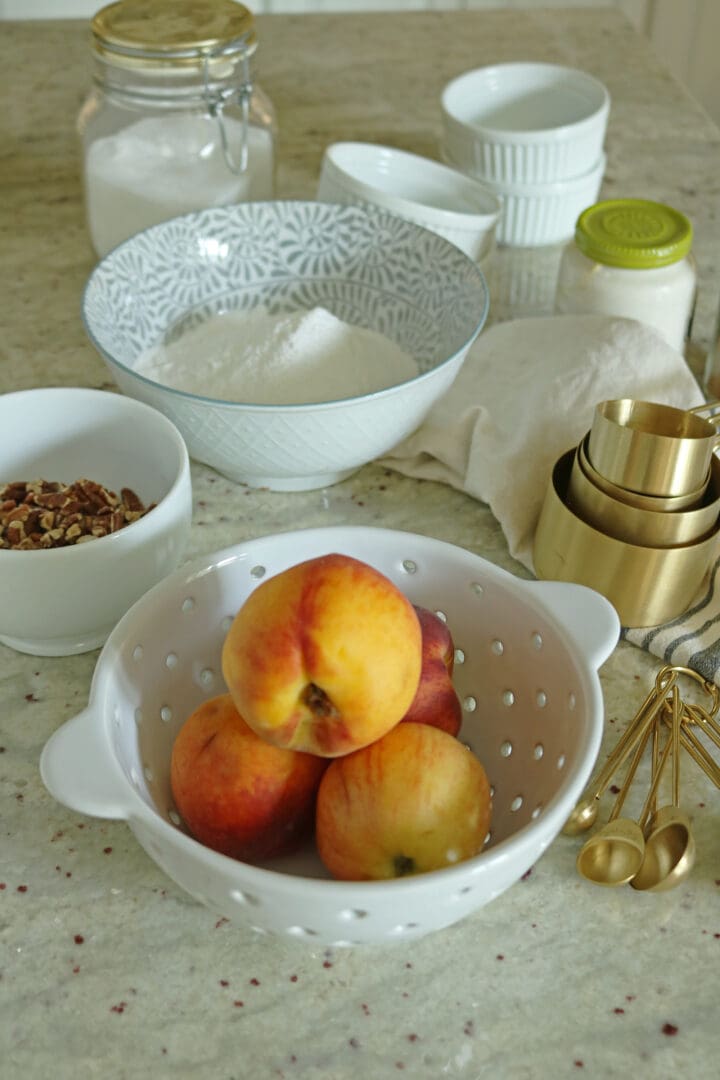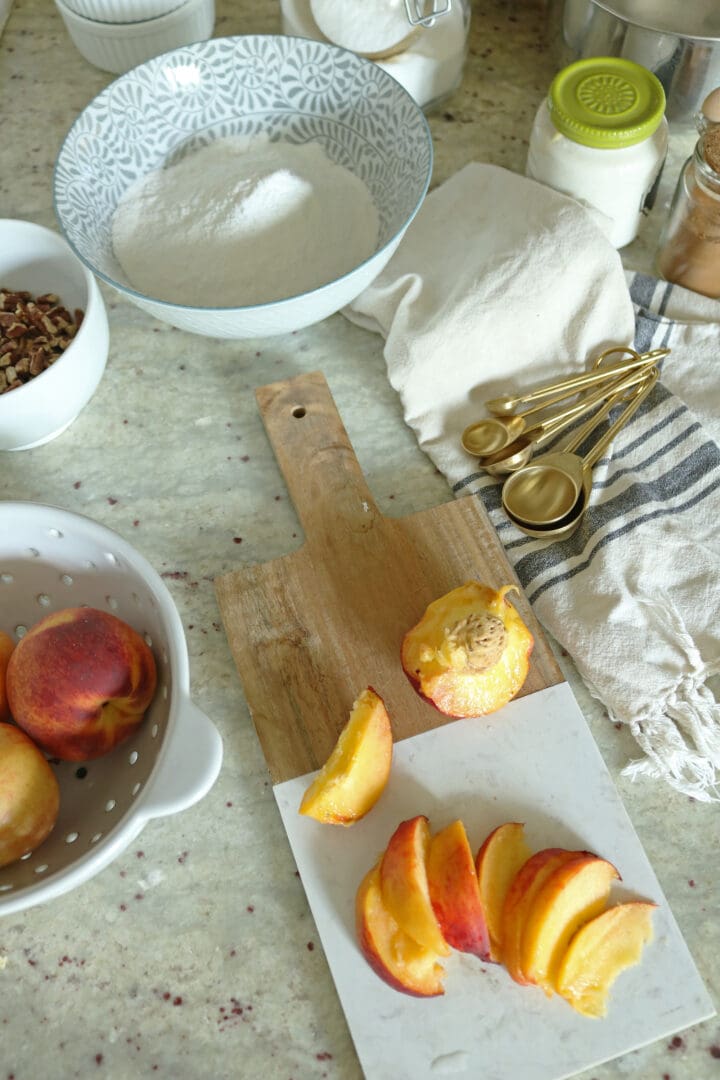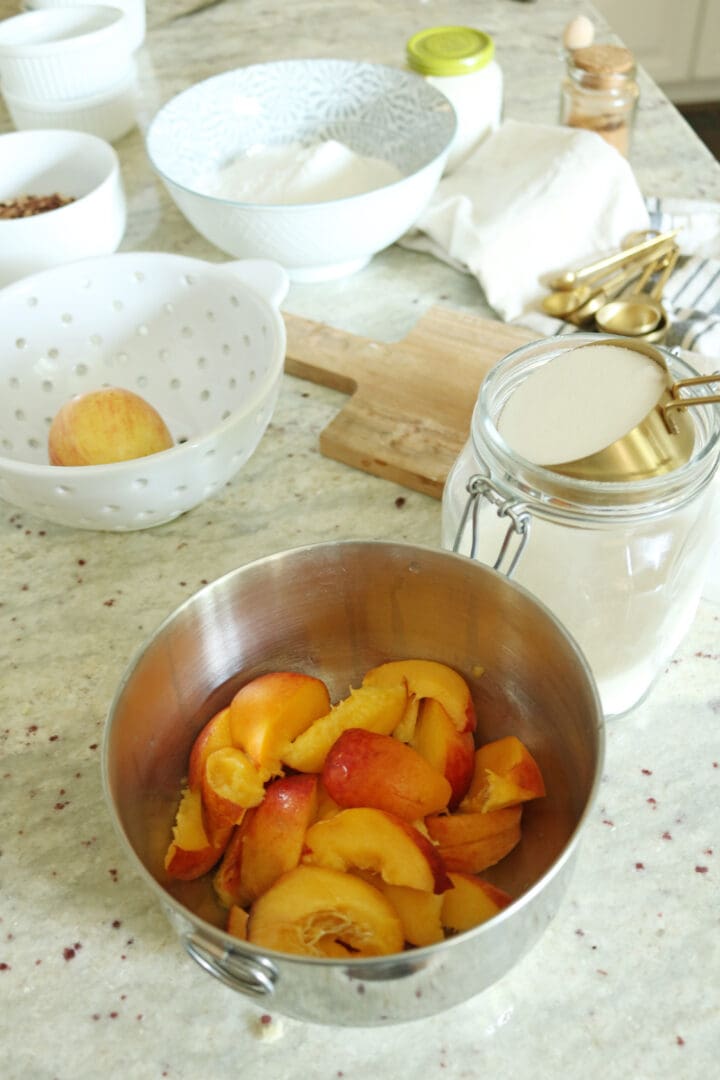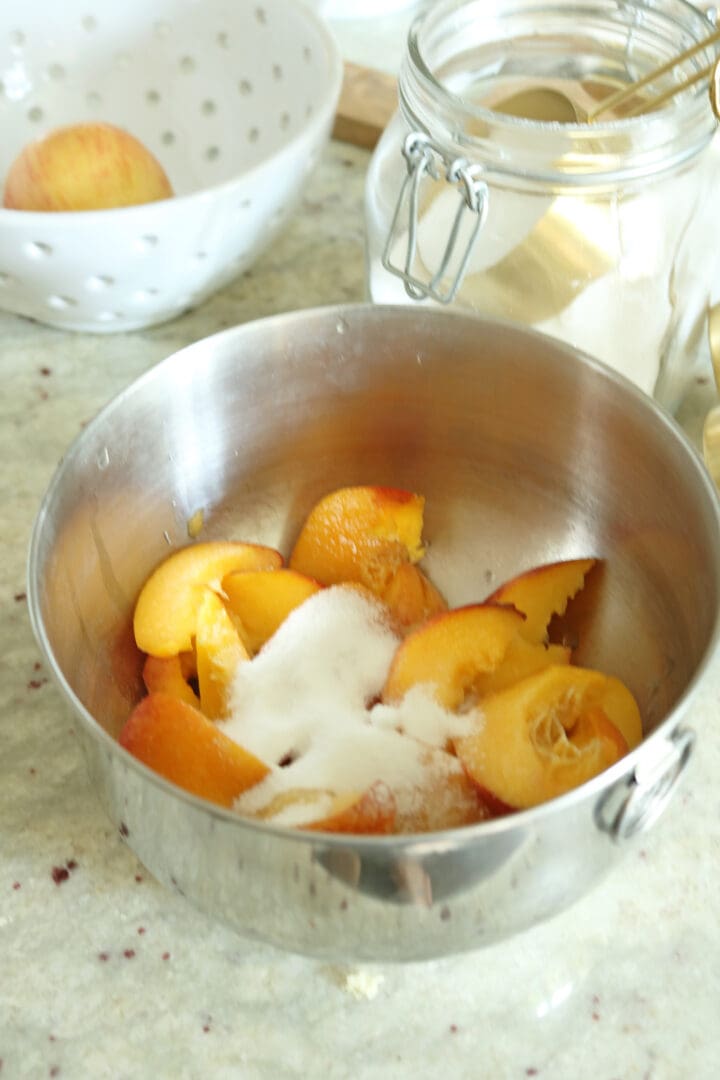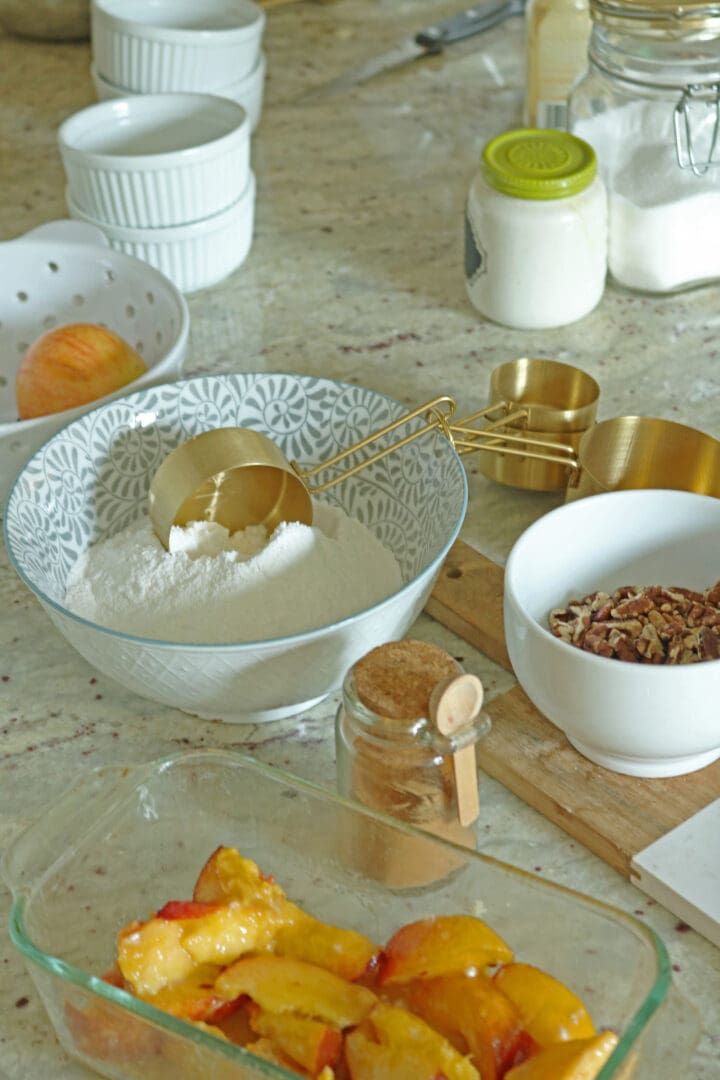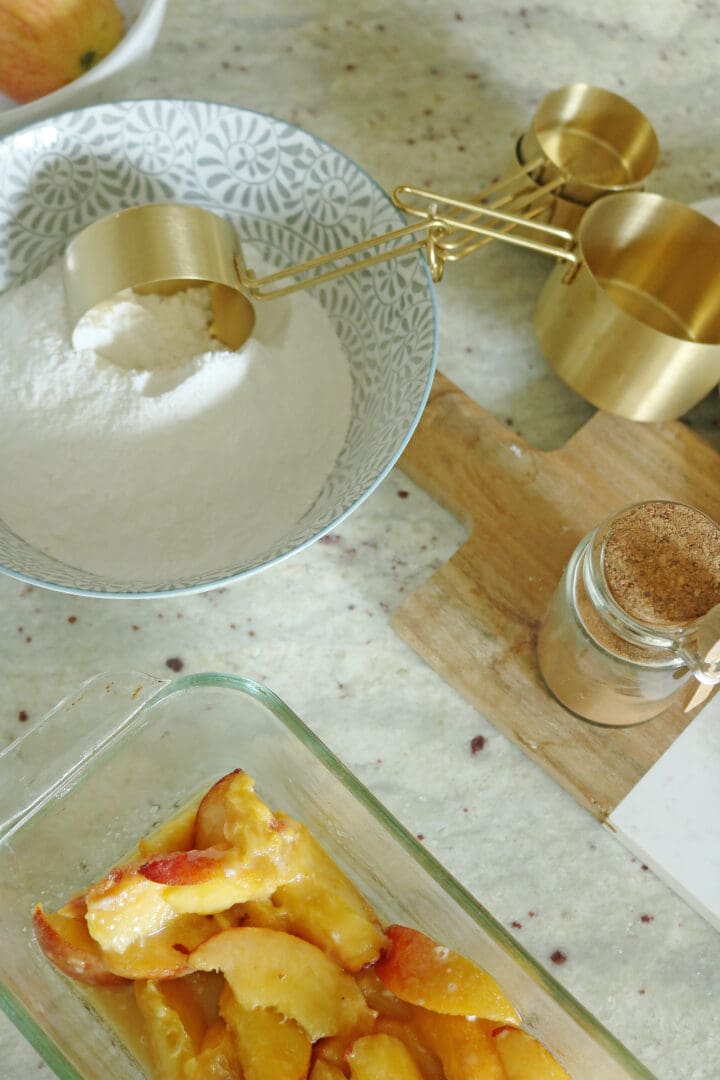 Southern Peach Cobbler
1/2 cup sugar
2 tablespoons cornstarch
1 teaspoon of ginger
1/4 cup water
4-6 fresh peaches, rinsed and sliced (Skin on or off is optional)
1 box of gluten-free yellow cake mix
1 cup of chopped pecans
1 teaspoon of cinnamon
1 cup of melted butter
Preheat oven to 350. Grease 9×13 baking pan. In saucepan, stir together sugar, cornstarch, ginger and water. Combine well. Stir in peaches. Turn heat to med-high. Stir until mixture boils. Pour into pan. Sprinkle top with cake mix. Then pecans. Then cinnamon. Drizzle butter over top. Cover as much as possible. Bake for 45-50 minutes. Serve with homemade whipped cream or vanilla ice cream.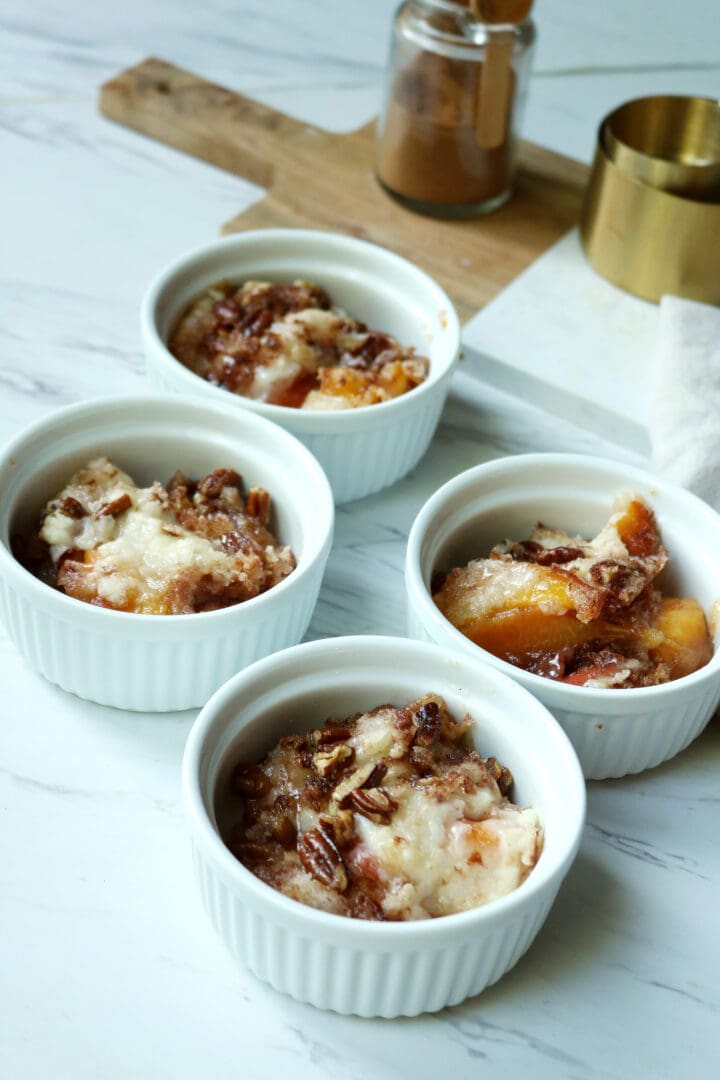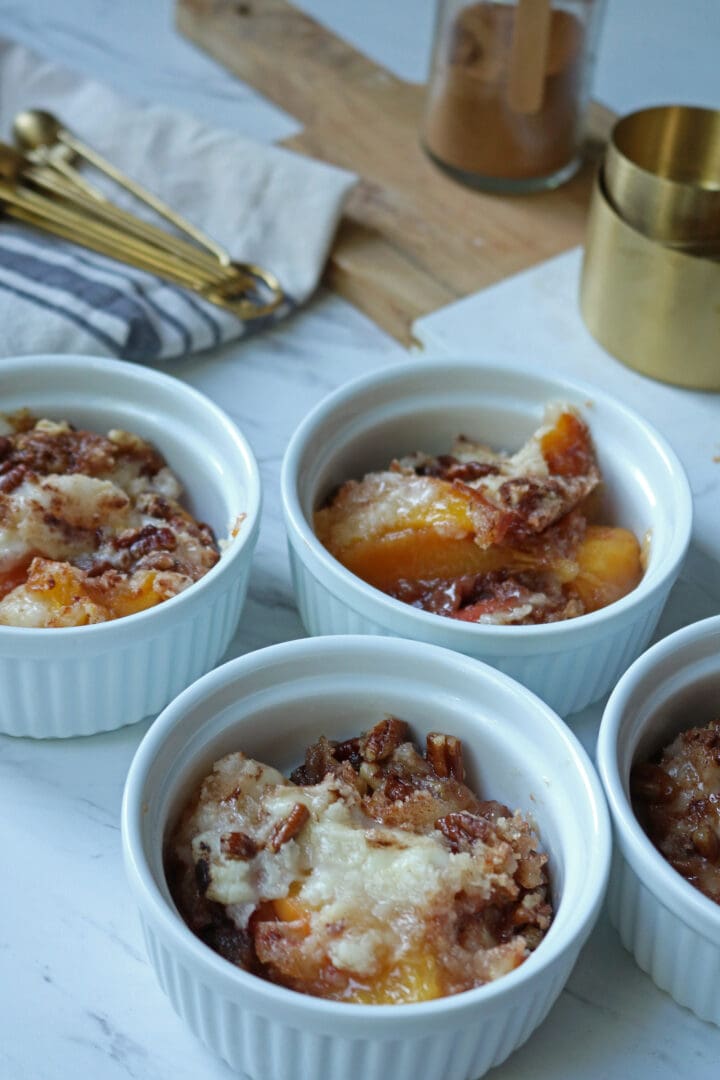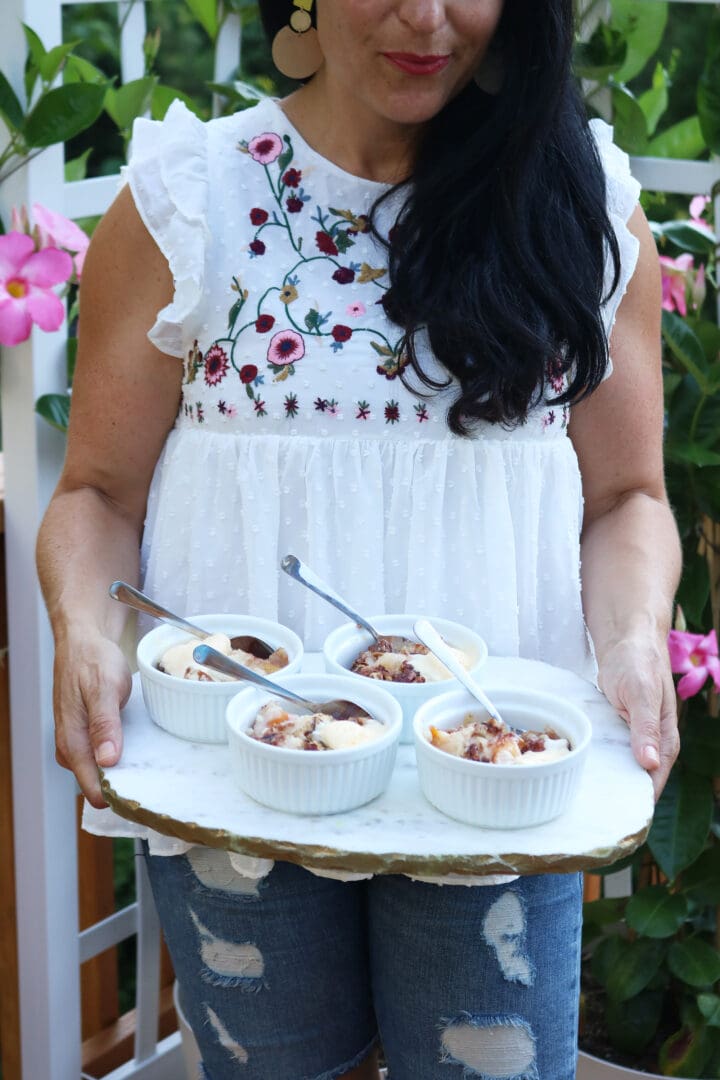 SHOP the POST: