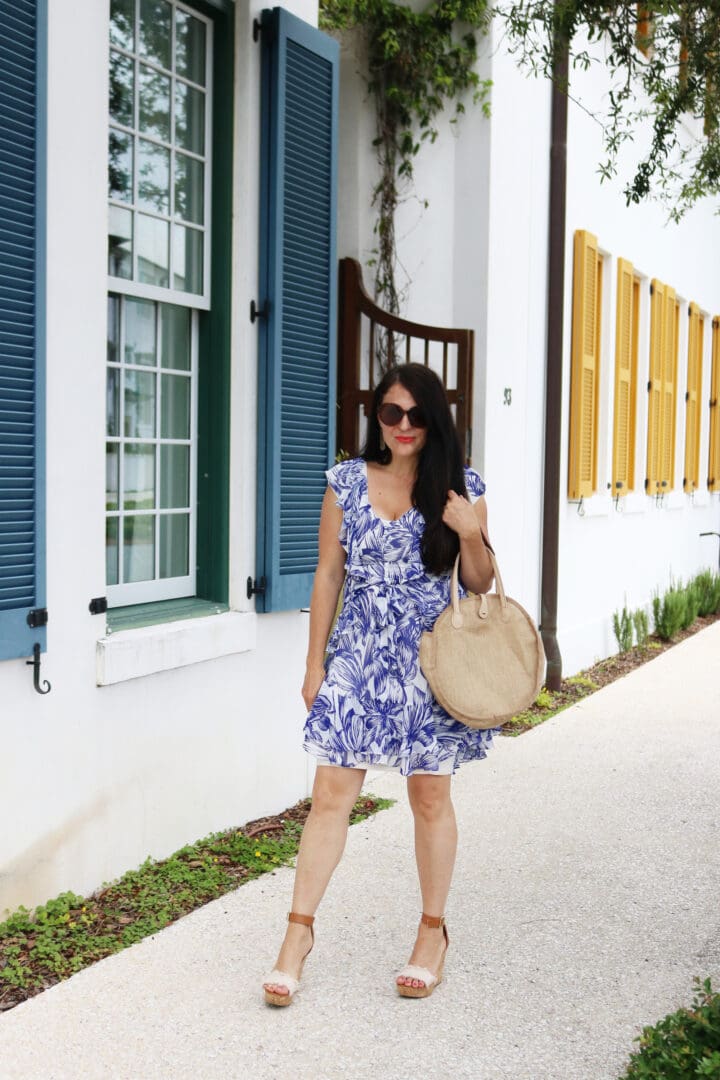 Summer Trend Floral Ruffle Wrap Dresses
Once warm weather hits, I am living in my dresses. Comfort and staying cool in the hot, humid Southern heat is what you've got to do to keep going because it can really knock you over. I usually opt for breezy, flowy dresses and skirts to keep any sort of clothing off my skin and let the wind blow through those sweaty areas (and you know what I am talking about!). If you're looking for a nice dress, you can see here for cocktail dresses. Cocktail dresses are perfect if you're going to an evening event in summer. Even wearing shorts can be a little too much to bare. So, I love that one of the summer trend is floral ruffle wrap dresses. My kind of summer trend! My bohemian self comes out and I embrace any floral ruffle dress that is a wrap dress, muumuus and tunics. I picked up this cute blue floral ruffle dress at a local clothing shop near my house, and I am obsessed with the styling. I wore it for the first time on our recent trip to the 30A/Seaside area in Florida. It was perfect strolling to wear around Alys Beach and catching lunch at George's after church.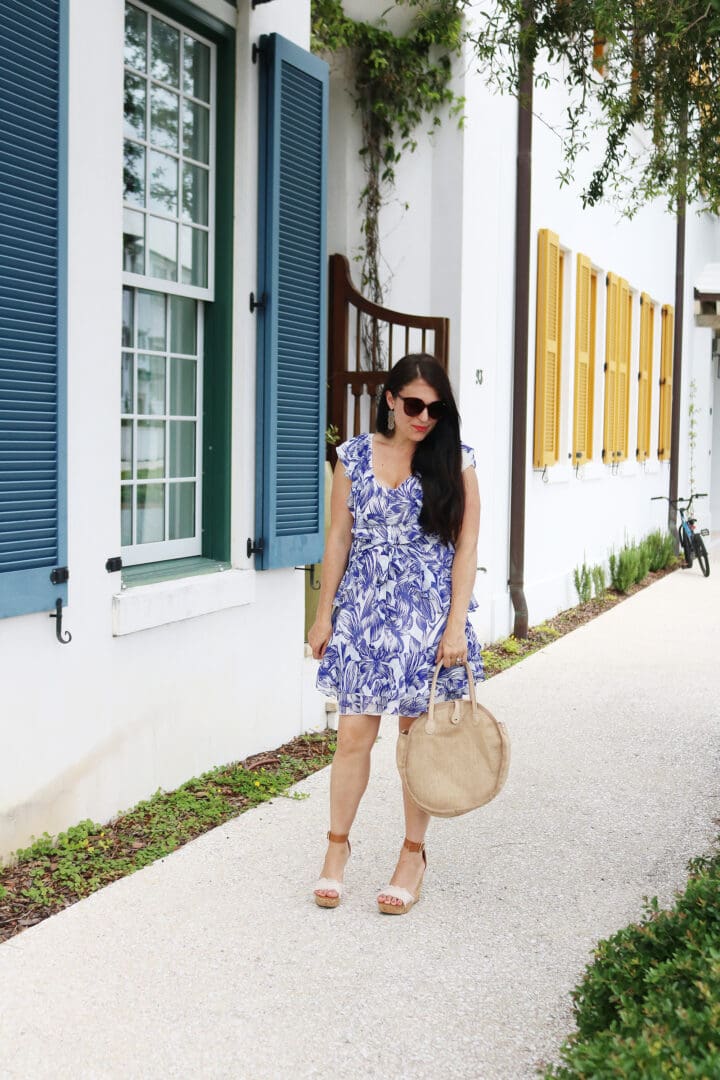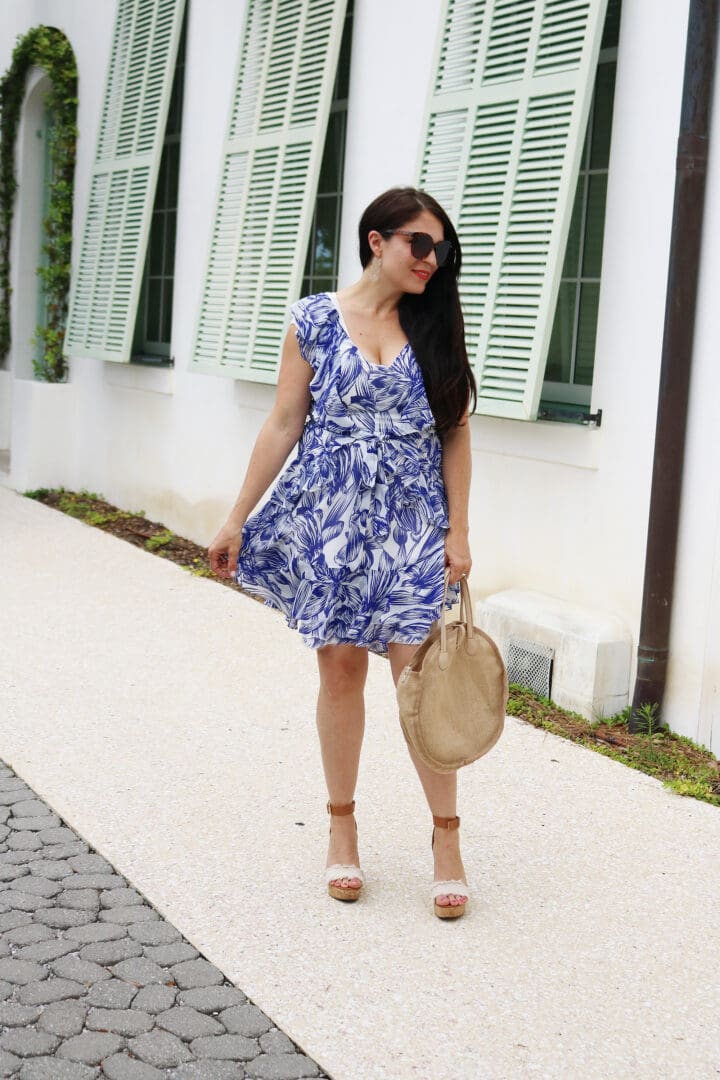 Along with summer trend of floral ruffle wrap dresses, what else is still trending are tall wedges and woven straw bags especially the large round handbags. There are so many great variety and prices, you can really find them anywhere now! I love the available options and how they make an evening summer outfit feel a little more beachy.
SHOP the POST: (similar dress to my floral ruffle wrap dress)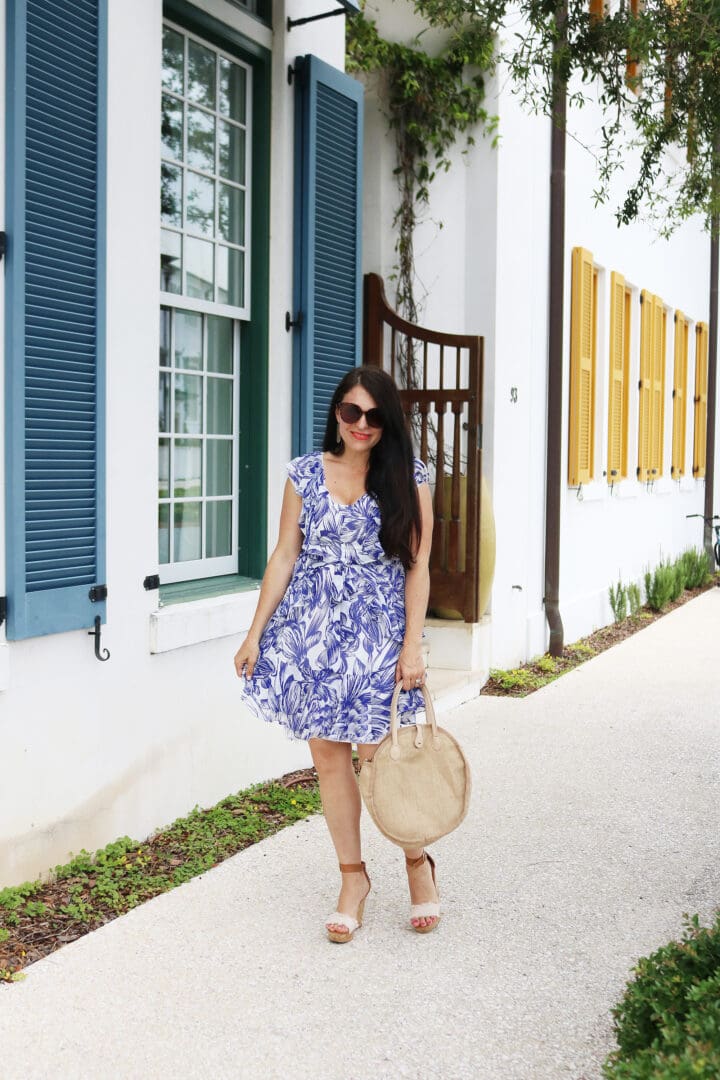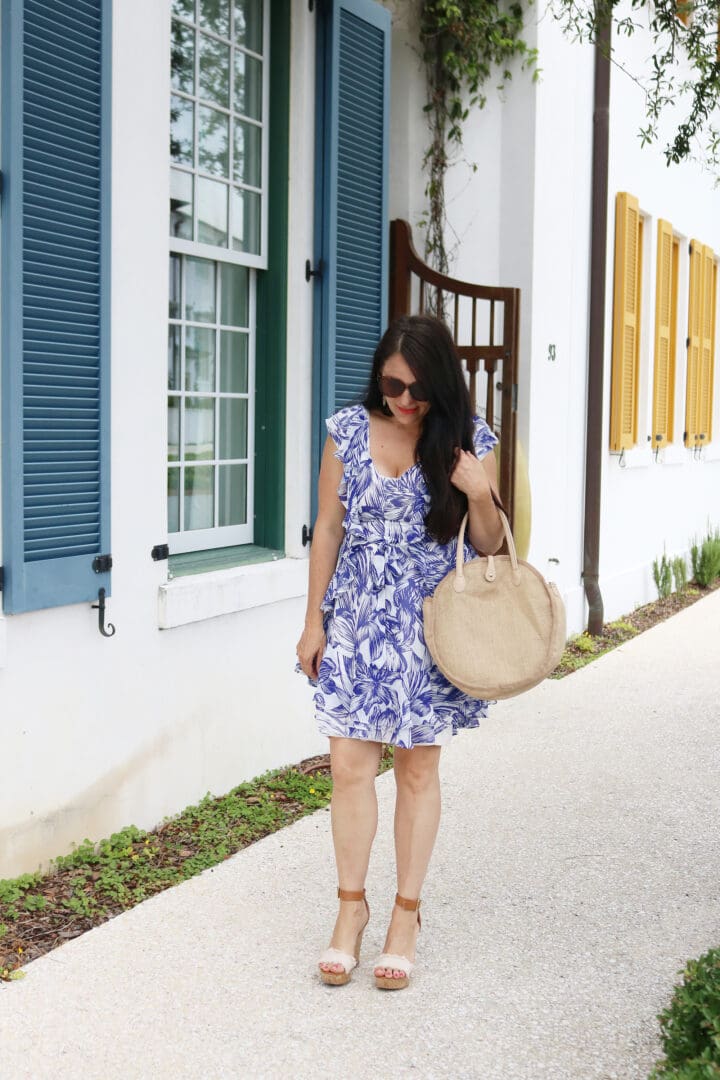 Here are some of the summer trend floral ruffle wrap dresses that I am loving right now. They are all so pretty and femme, and the tie around the waist makes it so sweet. They will keep you staying cool and breezy this summer!