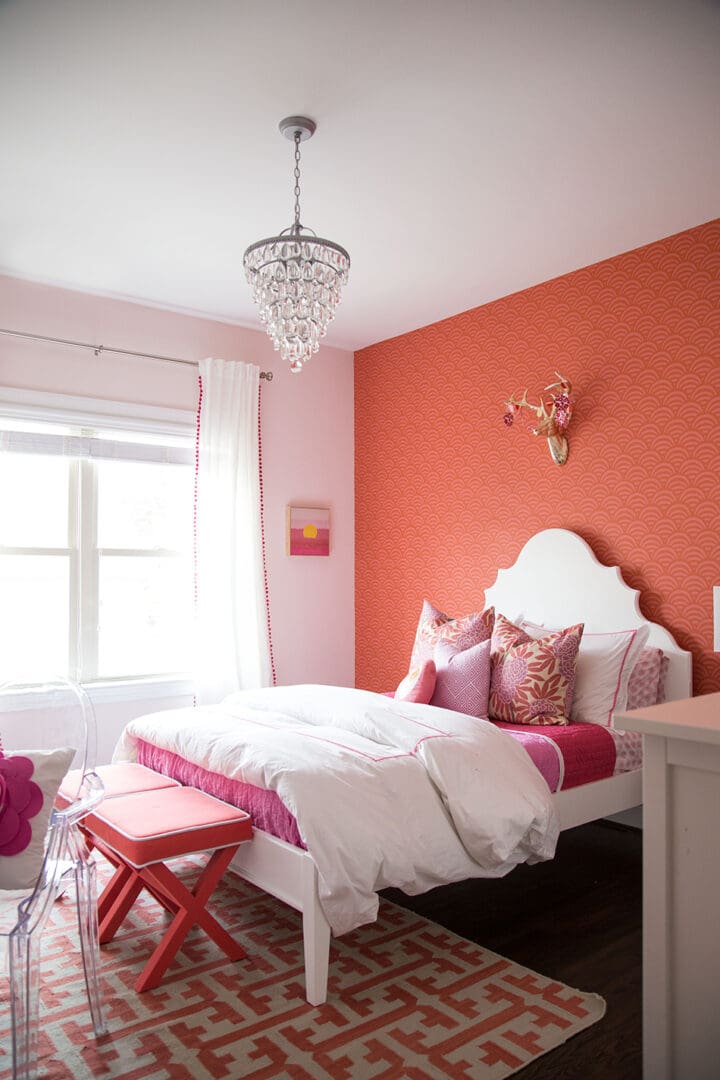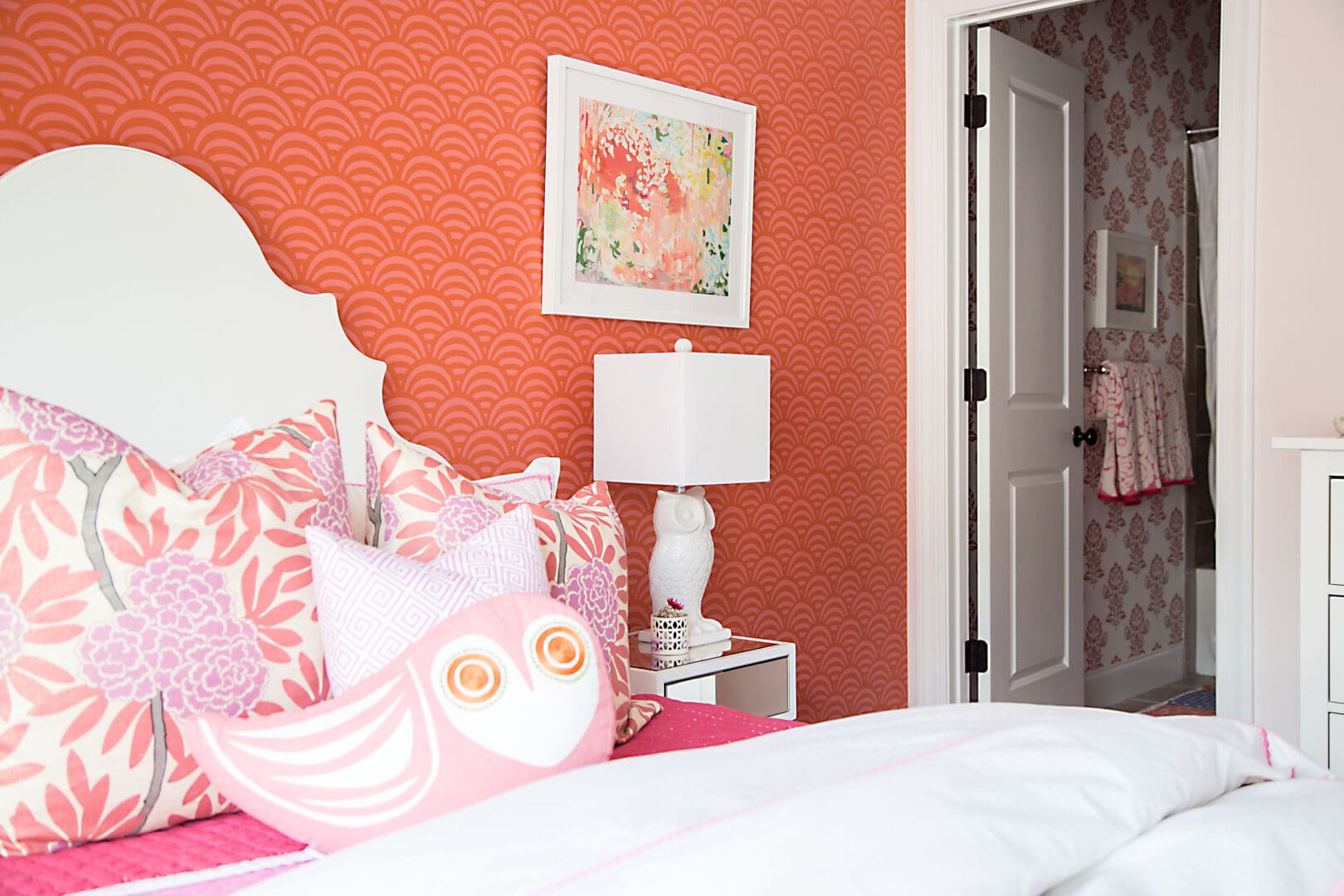 10 Favorite Wallpaper Resources
When we wallpapered Stella's bedroom in our Georgia house, I was concerned she would get sick of it after a few years. Nope. We still love the coral and pink fish scale pattern and were so sad to say goodby to it. Now we are in our new Connecticut house and we are excited to wallpaper some of the rooms to bring it to life and make it our own. So wallpaper has been on my mind, and I have been grabbing as many samples from some of my favorite wallpaper resources websites – like Simple Shapes where I found some great geometric wallpaper – so I can get the ball rolling in this house. I even visited places like Soundproof Panda checking out their soundproof wallpaper. Wallpaper can easily transform a plain white room to something whimsical, geometric or traditional. There are so many great options with wallpaper! I have had many people ask me where to find wallpaper. Many of the best can be found right on the internet from sites like Primetime Paint & Paper. So here are 10 favorite wallpaper resources that are easy on the budget and found right on the internet. I would say that before you place a huge wallpaper order, definitely pick up samples and get a sense of how it would look in your room. It is worth taking that extra step.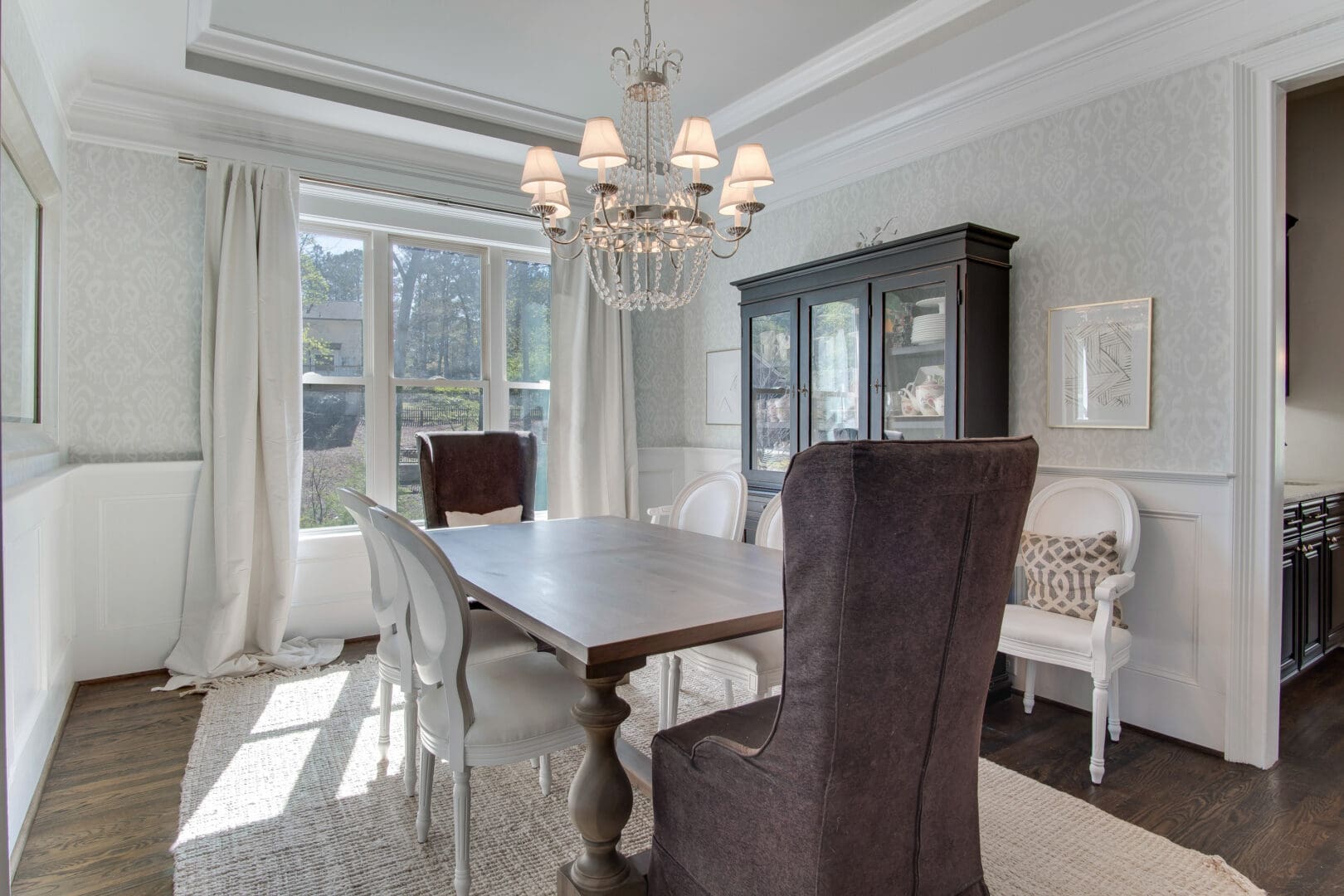 10 Favorite Wallpaper Resource
1.Bellacor–known primarily for selling furniture, Bellacor has a great selection of brand wallpaper names for a fraction of the price if you bought from a showroom or designer. They also have it broken down by different types of wallpaper like pre-pasted, removable, non-pasted. And they are always having different buy more save more sales.
2. Serena and Lily–monotone colors yet modern traditional wallpaper. We used their Lamu wallpaper in Stella's bedroom and another wallpaper style that has since been discontinued. We love the painted texture on the Lamu wallpaper. Their wallpaper prices are very reasonable and the quality is great. They are always having additional discounts and that's the best time to order wallpaper.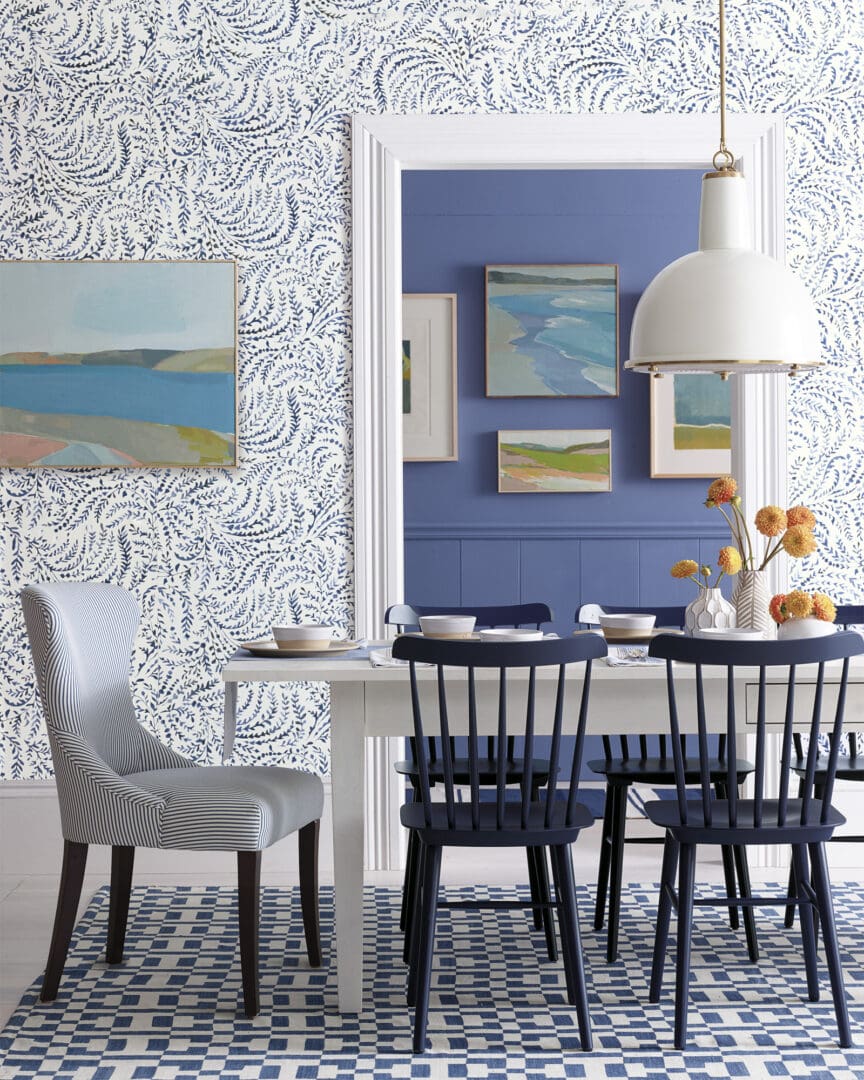 3. Anthropologie–if you are looking for wallpaper that has more pattern, a little more whimsical or a little more spunky, I love to check out Anthropologie's selection. I will say their wallpaper pricing is a little more on the higher end, but sometimes the price is for a double roll instead of single roll. If you have an Anthropologie home store nearby, I would recommend to check out their wallpaper books. They are great to see in person and some of their top-rated wallpaper are up on their walls for display.
4. Wayfair–similar to Bellacor, Wayfair has an awesome selection of wallpaper. You may need to do some digging but it is well worth it to save on price. They do have some great filters so you can really get down to the style and color theme you are look for. Also, their prices are some of the best!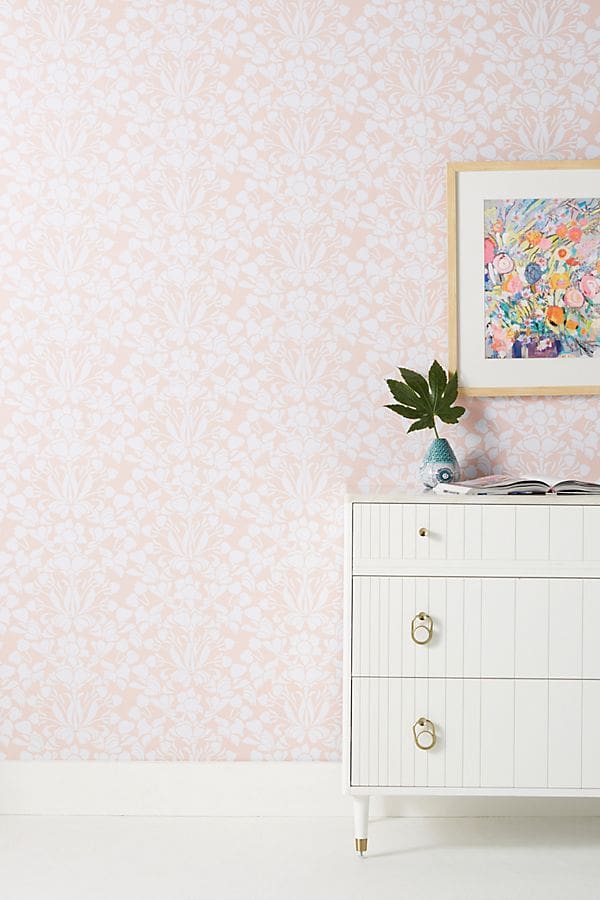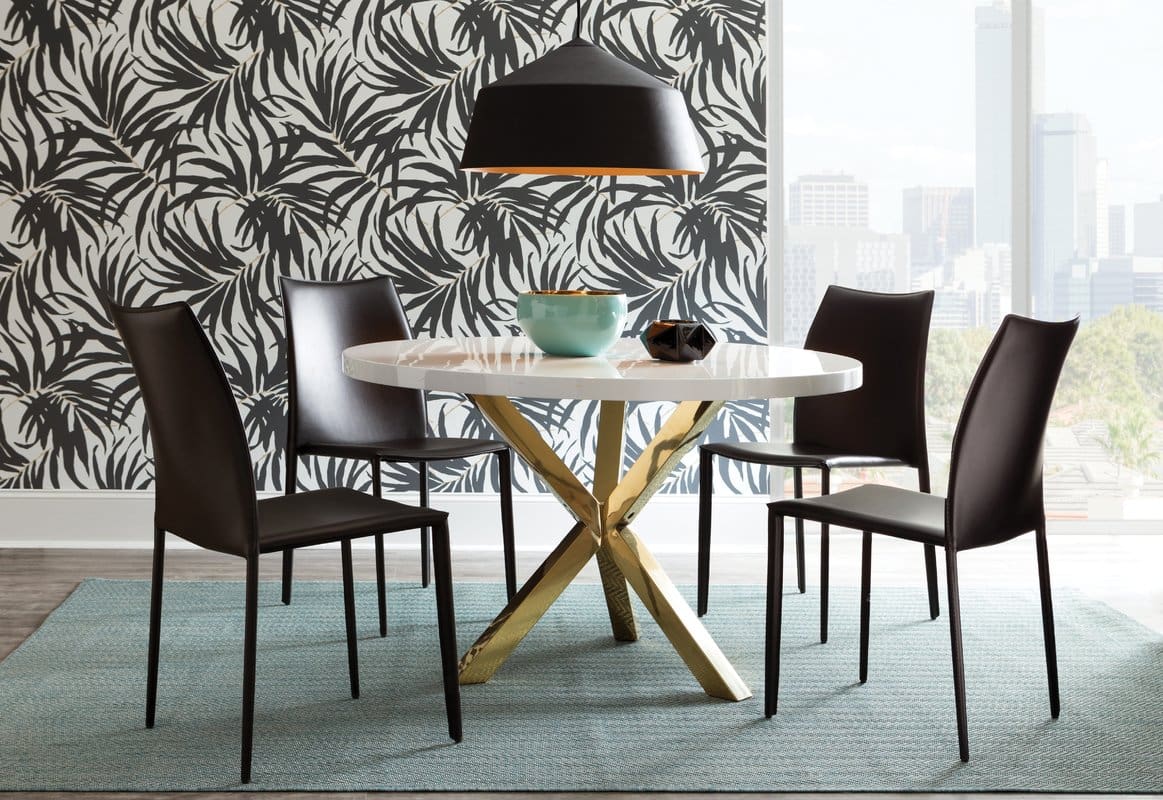 5. Etsy–yup, Etsy sells wallpaper too! You will mostly see removable wallpaper available on Etsy, which is a great alternative if you are looking for temporary wallpaper. It doesn't necessarily mean it is cheaper. Removable wallpaper usually runs the same but it much easier to put up and a professional is usually not needed, so that is where money is saved. I've never down removable wallpaper so I don't know how well it lasts over time, but am curious! We are definitely looking of doing removable wallpaper in this house.
6. Calico Corners–fabric store turned wallpaper store. Calico has a nice selection of wallpaper and carries familiar brands like Magnolia Home and DwellStudio. They are always running a sale or if you sign up on their mailing list, you receive coupons in the mail.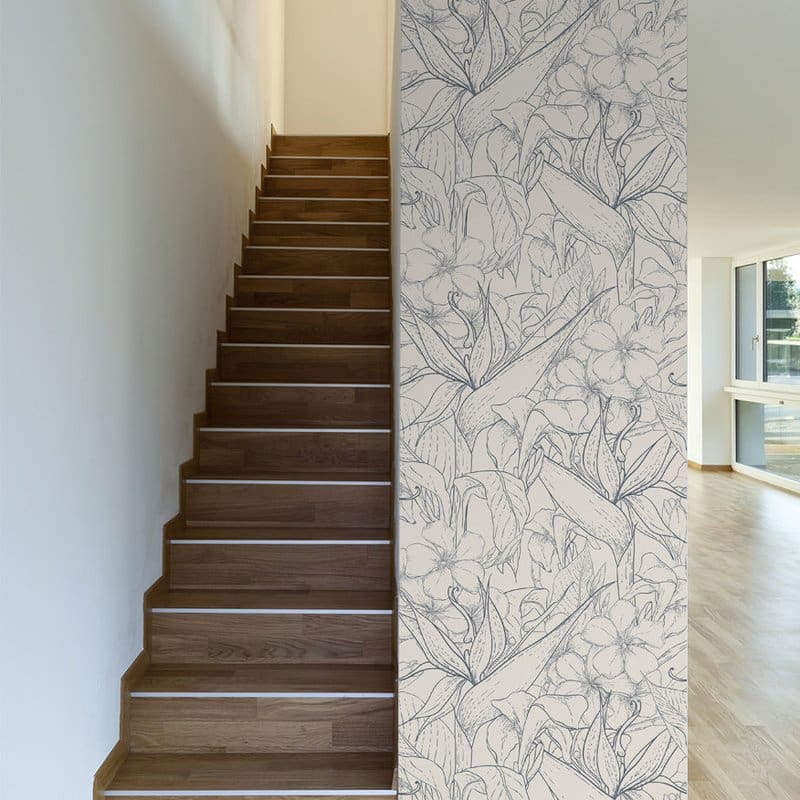 7. Rifle Paper Co.–known mostly for their stationary and art prints, Rifle Paper Co. also has wallpaper that are just as darling. What I love is that all their paper has the hand-painted technique, which bring the wallpaper to life and adds beautiful texture.
8. Caitlin Wilson–love Caitlin's cohesive pattern and aesthetic designs. She is one of my favorite and has such beautiful wallpaper that are so striking. The pattern colors always go together. Her prices are on the higher end but her wallpaper will add so much beauty to a space.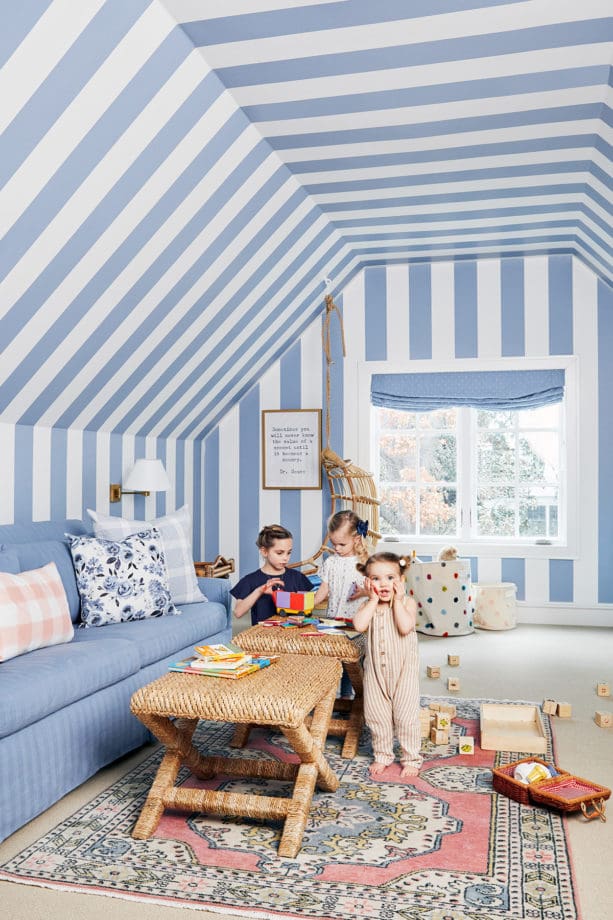 9. Katie Kime–Katie Kime is new on the playing field, but her bright, bold wallpaper patterns stand out from the rest. Many of her patterns are available in peel and stick wallpaper, which again makes it easier for a novice to apply. Also her patterns are available in fabric.
10. Spoonflower–I always find wallpaper I love from their collection designed by the community. And I am been wanting to upload my own design and have it printed in large scale. So cool! Their prices are reasonable and designs are always change.