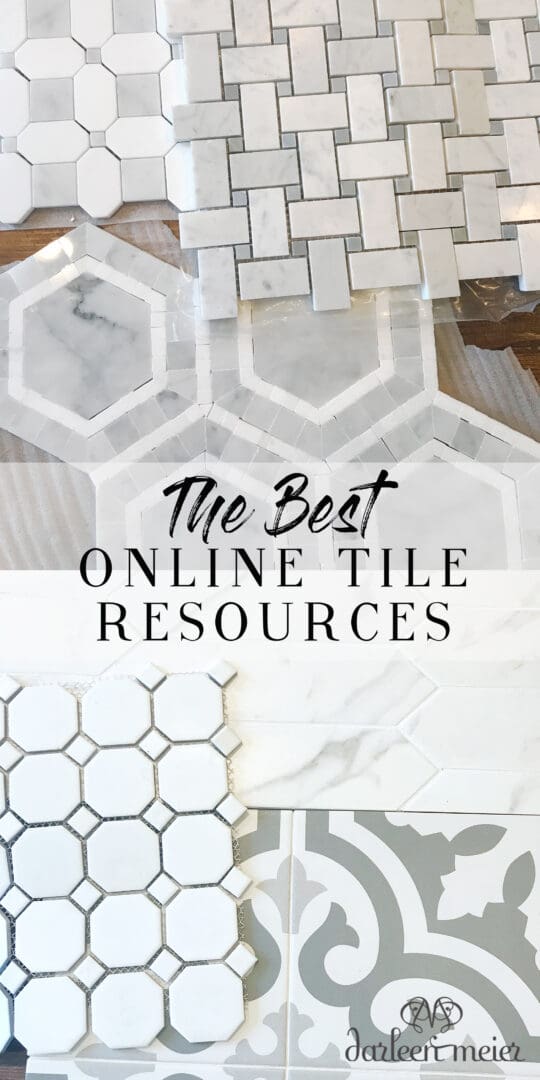 The Best Online Tile Resources
With our recent move from Georgia to Connecticut, we recently bought a home that is about fifteen years old.  It isn't old enough that it needs a major gut and renovation, but it does need some refreshing up and cosmetic changes to modernize it.  The last major tile project we did was our first home in Connecticut, where we gutted and redesigned our upstairs family bathroom.  Many of the best online tile resources websites come from that bathroom project.  Our new house has good bones and has enough space for our growing children.  I love the location of the home–less than a mile away from the train station to NYC and about a mile and half to the beach.  And the neighborhood is great and family friendly.  But there are definitely some things in the home that need major remodeling.  We have already repainted the 50 shades of blue walls in the house to Benjamin Moore White Dove.  And boy!  Paint does make a huge difference!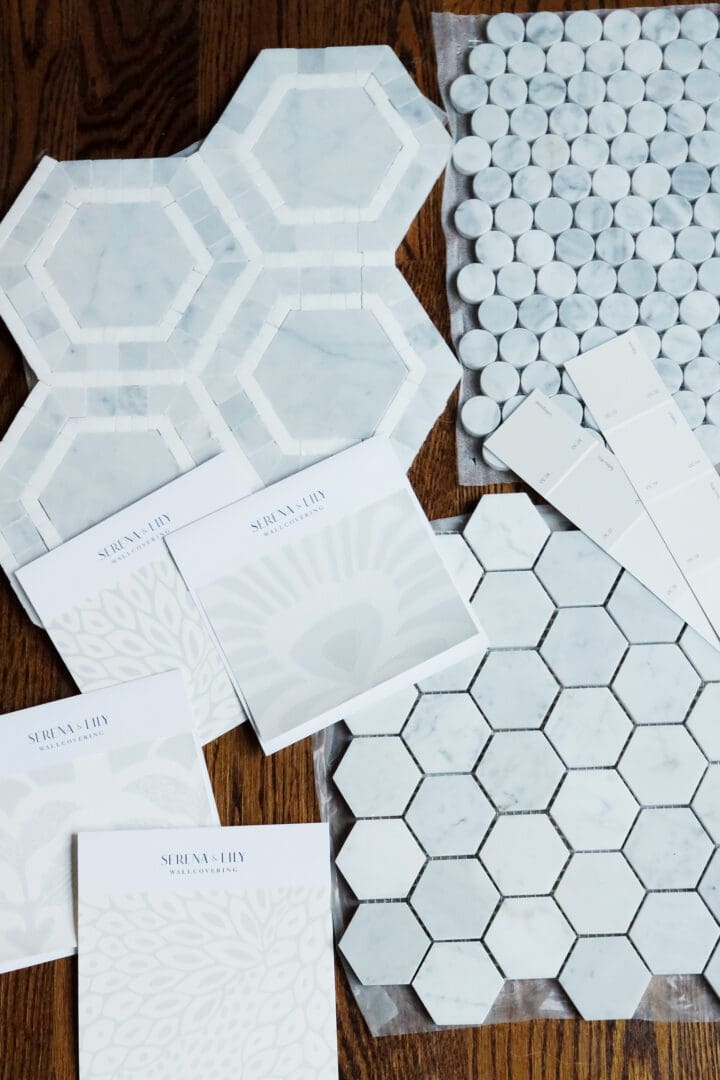 Painting the entire house (inside and out) is not the only thing we are doing.  We are also changing out most of the bathroom tiles, and there are about four bathrooms that need a good change.  So, tile has been my focus the last few weeks as our first remodeling project will be our downstairs powder bathroom, since it's the bathroom that gets the most use during the day.  I will definitely be posting a before and after on the process.  In the meantime, make sure you are following along with me on Instagram as I will be posting on my page and IG Stories.  I've already shown some of the tile-picking process.
So I wanted to share what I have found to be the best online tile resources.  Picking tile can be overwhelming, and I know how it's best to see a tile sample in the room before making the big final purchase.  What I have found to work best and to save money, is to head to your local tile showroom and pick out tile patterns and styles you like.  Showrooms usually allow you to check out one of their samples.  Or you can ask them for the name of tile, and then head to one of these online tile resources and most likely the online site will have the tile but for a fraction of the price.  Most of the tiles I have found in a showroom are available online and about 20% cheaper.  It is nice to see the tile in person.  So if you don't feel comfortable checking out the sample (because usually they request personal information), you can snap a picture of the tile and again head to these best online tile resources for reference.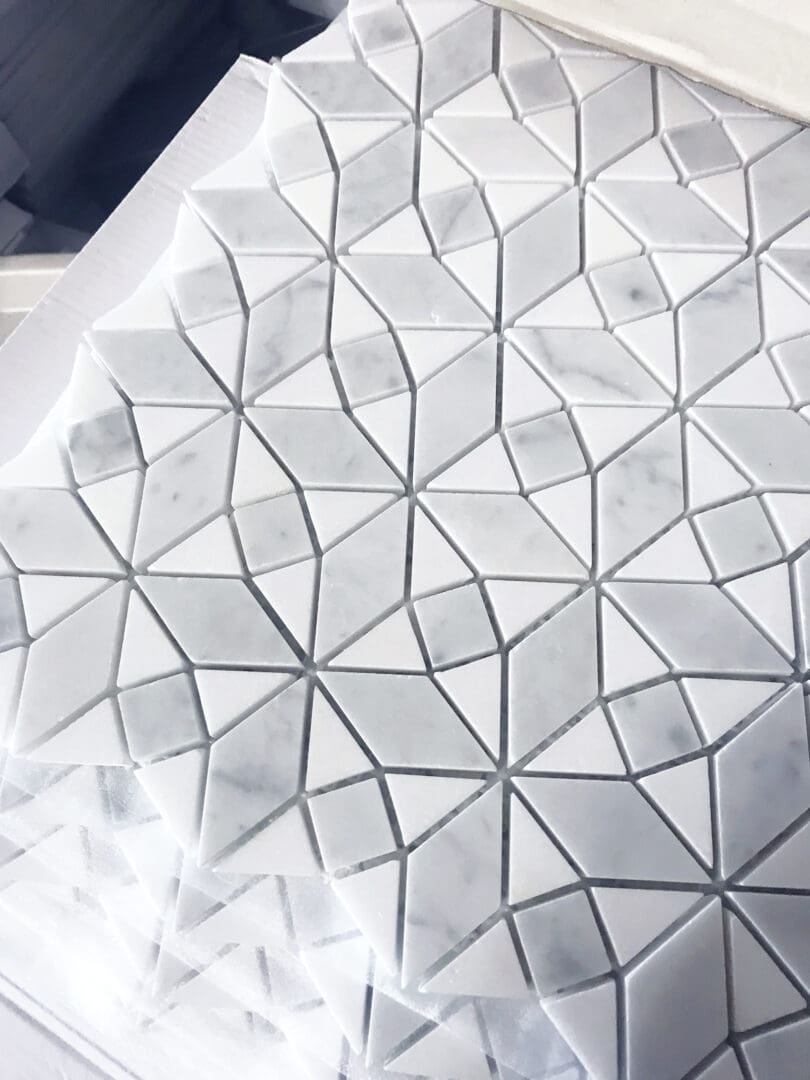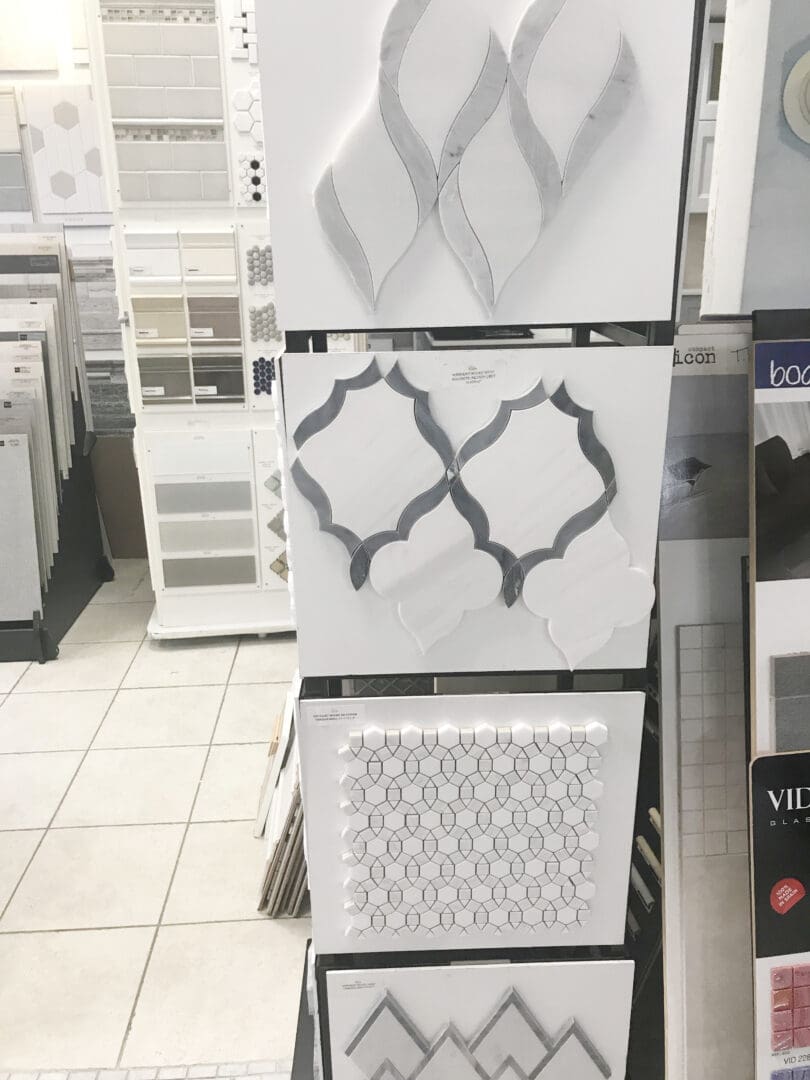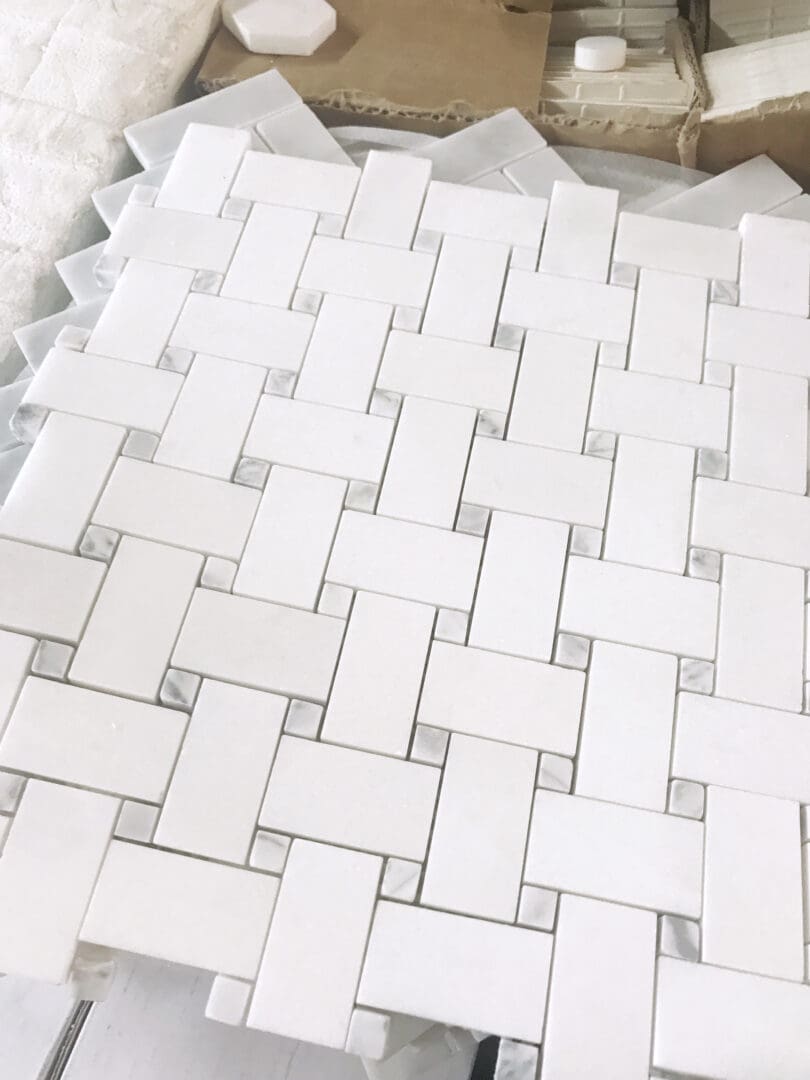 As you may have noticed pattern tile in natural stone, ceramic and porcelian are huge right now!  I am loving every patterned and its been quite hard narrowing it down.  Mixing tile pattern and colors are also a favorite.  The water jet mosaic tiles are just so beautiful.  You can really have so much fun creating your space with just tile.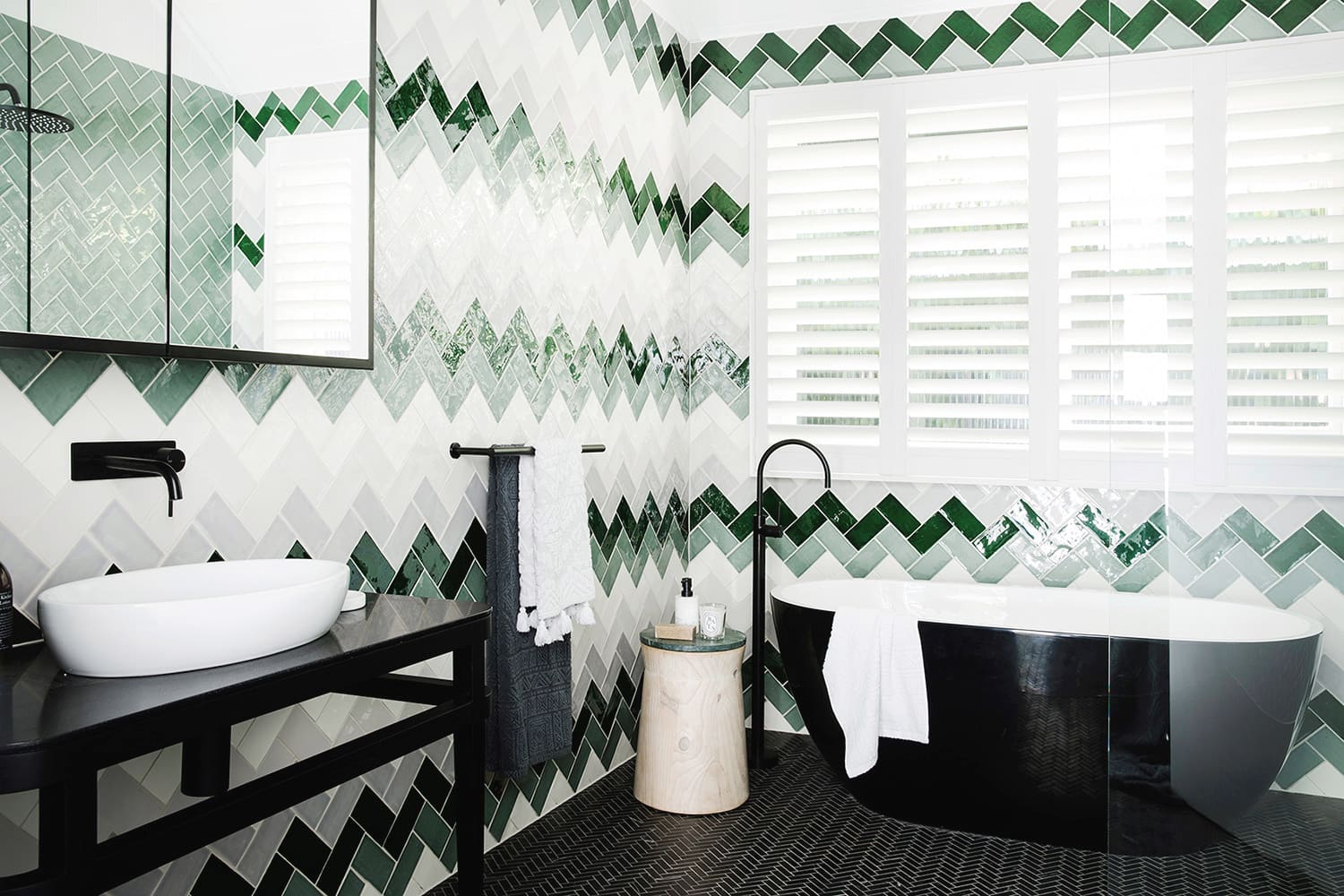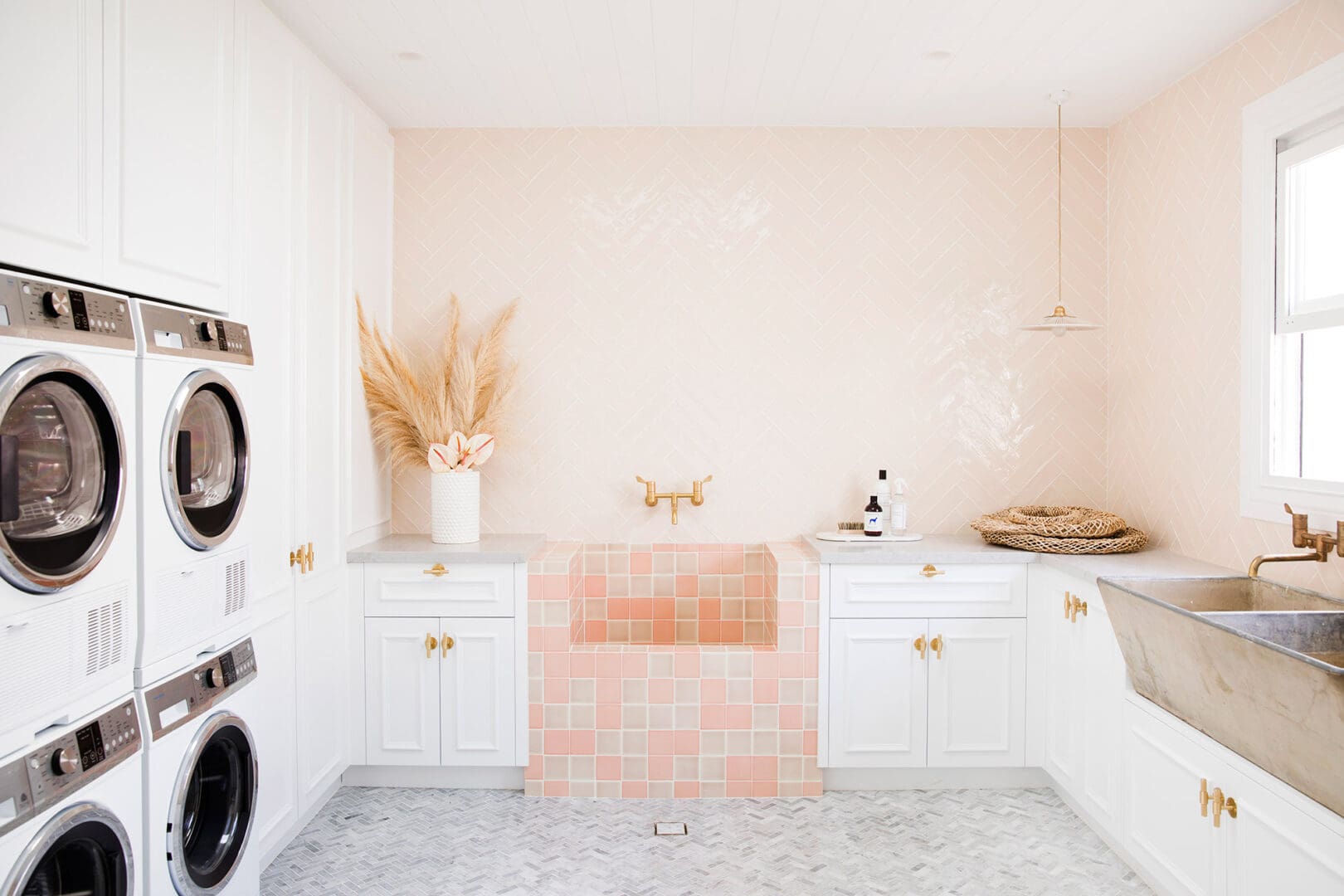 Here are the Best Online Tile Resources for shopping for your next tile project:
TileBar.com–so many beautiful patterned tiles.  I get giddy looking through their tile options.
Floor & Decor–they offer stone, decorative and tile.  They have a very competitive pricing.
AllModern–if you are looking for the modern style of tile, head to All Modern.  Here are a few of my favorite styles:

4.  Clé Tile –clean and simple.  They have an amazing terra cotta tile collection and team up with other designers.  Most of the tiles are handmade and on the higher end.
5.  Overstock.com–I have found some really great tile option on Overstock.  You'd be amaze and the savings are worth it.  Here are a few of my favorite styles:

6.  Amazon–I'm sure you aren't surprised that they also sell floor tile.  Well of course!  The only concern is if the seller is reputable so do you research if you find a tile you love.  Here are a few of my favorites:

7.  Home Depot–don't disregard Home Depot's tile selection.  They have really picked it up a notch and now sells some really beautiful tiles that are more design focused.
8.  Lowe's–another home improvement store that is now offering exceptional tile pattern styles.  Most of their best tile styles are found online instead of their stores.
9.  Wayfair–if you are looking for the mosaic cement tile, Wayfair is a great resource and has it at great prices.  They also have an easy return policy, which helps if the tile doesn't work out.

10.  Houzz–did you know that Houzz now has a shop department?  So convenient because they have many house images linked to the product.  If you need to see how it looks in a space this is a great resource.  Here are a few of my favorite tiles from Houzz.

Which tile is your favorite??
Here is a PIN for your Board!