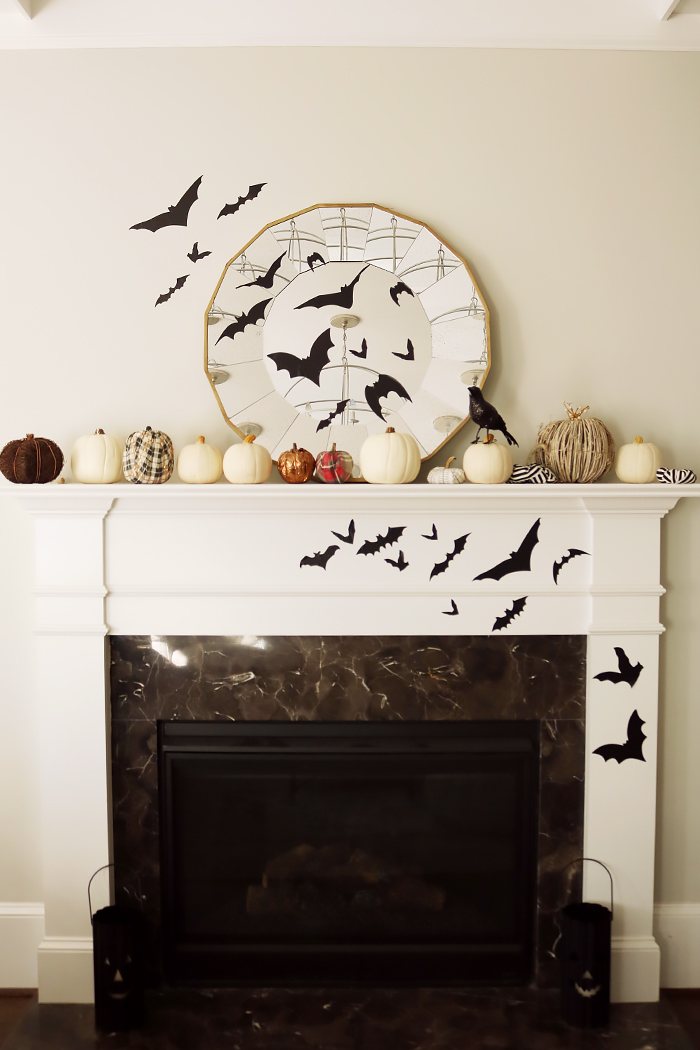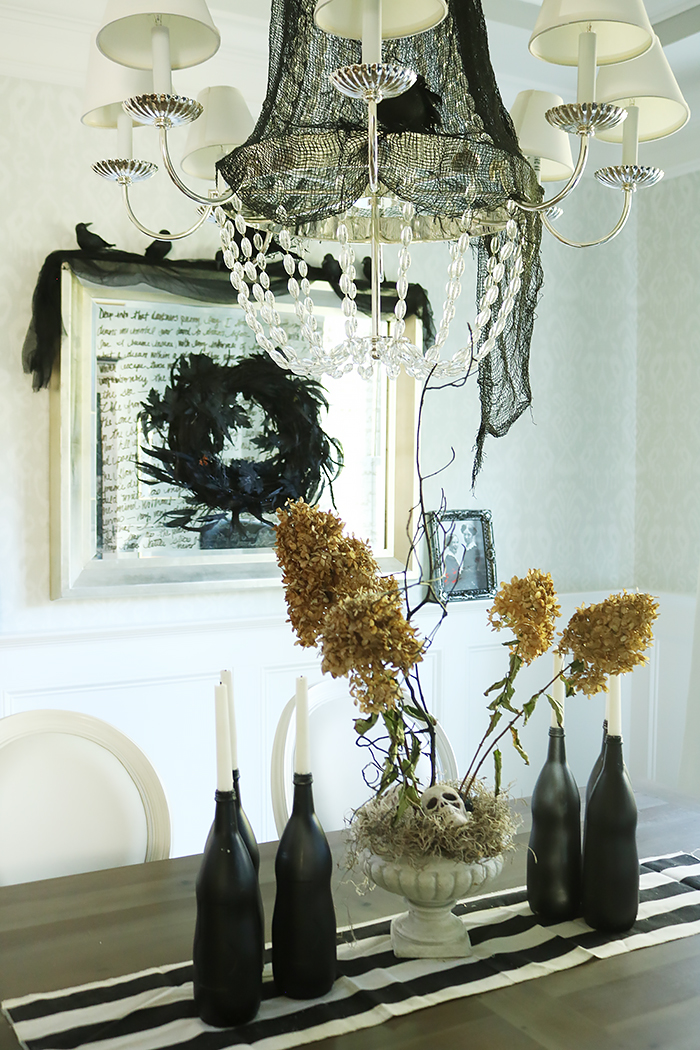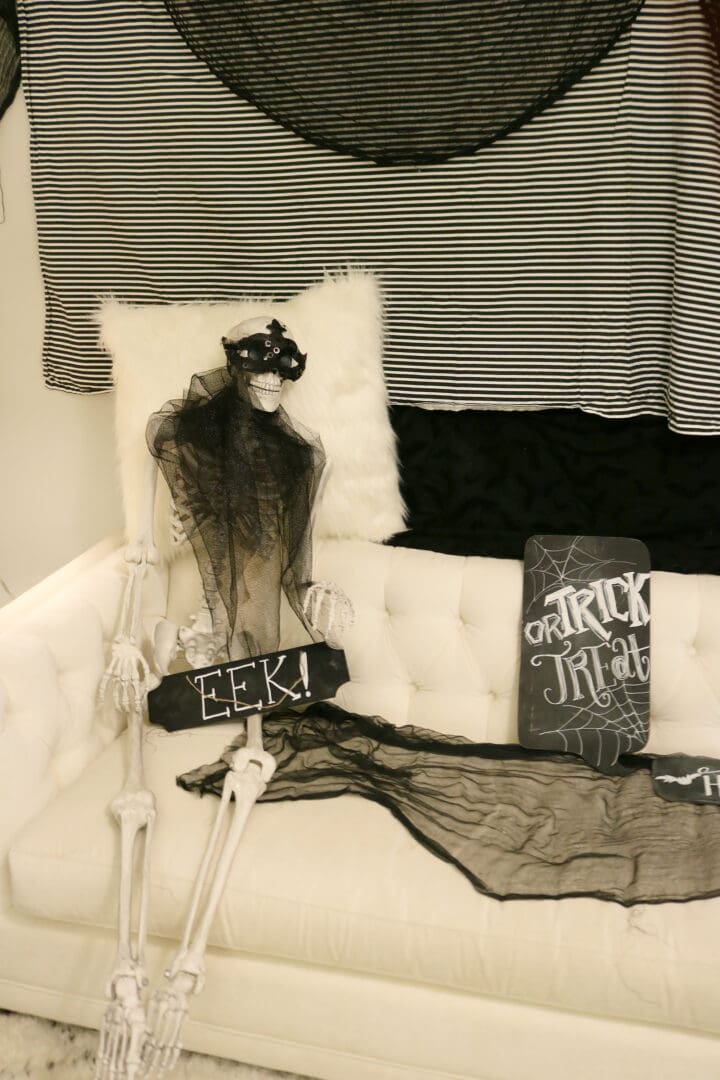 Halloween Party Decorations + FREE PRINTABLE
BOO!  Halloween is right around the corner, and I am sharing just a few pictures of our Adult Only Halloween Party Decorations from last year!  Honestly, I didn't take all the pictures I wanted and the quality of the pictures are not very good.  But if you've entertained before in your home, you know who crazy prepping the house can be and taking pictures sometimes gets put on the back burner.  We did the classic Halloween party decorations of bats, skulls, mice and ravens.  Lots of black and white draped around the house.  I listed some of the simple easy halloween party decorations in this Halloween post from last year.  So many budget-friendly decorating ideas.  The Halloween printables were a hit at the party and definitely helped with the theme.  I had a photobooth sign along with a costume "cast your vote" with ballots and food tags.  We had a fortune teller at the party so the printables include a fortune teller sign to get your fortune read!  I love how the Halloween printables have a vintage style and a simple black and white look.  Good news for you!  You can download the entire Halloween printable below.  Here are some additional easy Halloween party decorations that I forgot to mention:
Dim the lights and place battery-operated candles on table tops.  Flame candles should be placed high above on a stable table or shelf that won't cause any obstruction.
Ask guests to bring a Halloween-themed dish.  You'll be surprised how many people get into it, like the skull meat and cheese tray below!
Take black dry eraser marker and write scary words or quote Edgar Allan Poe on a large mirror.  This always catches guest's eyes and have them questioning what it says.
Use black chalkboards for Photo Booths or also use as a sign for table tops.  Get creative with the font design on the chalkboards
Spray paint a twig wreath black and then hot glue black fake leaves and snakes, skulls or tiny mice.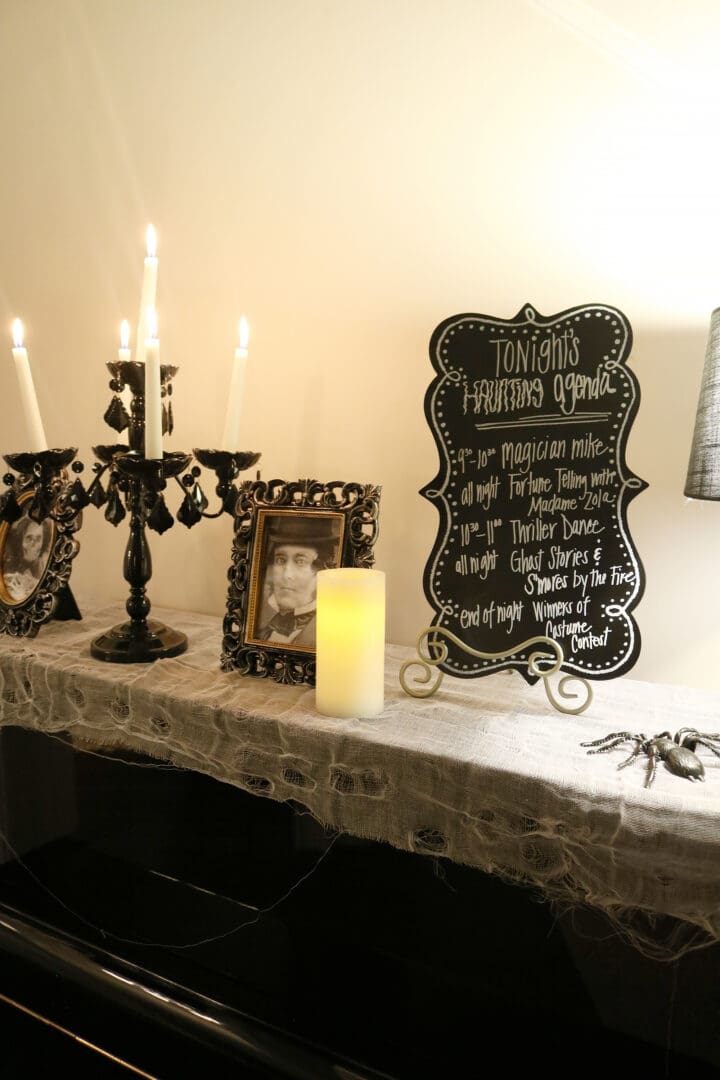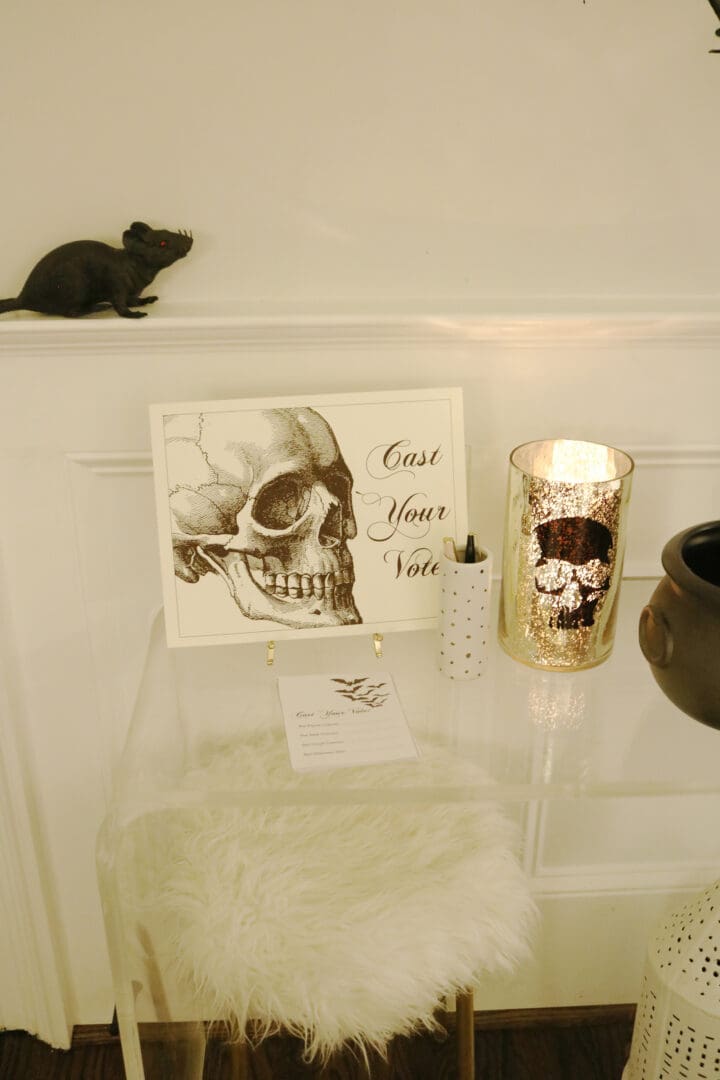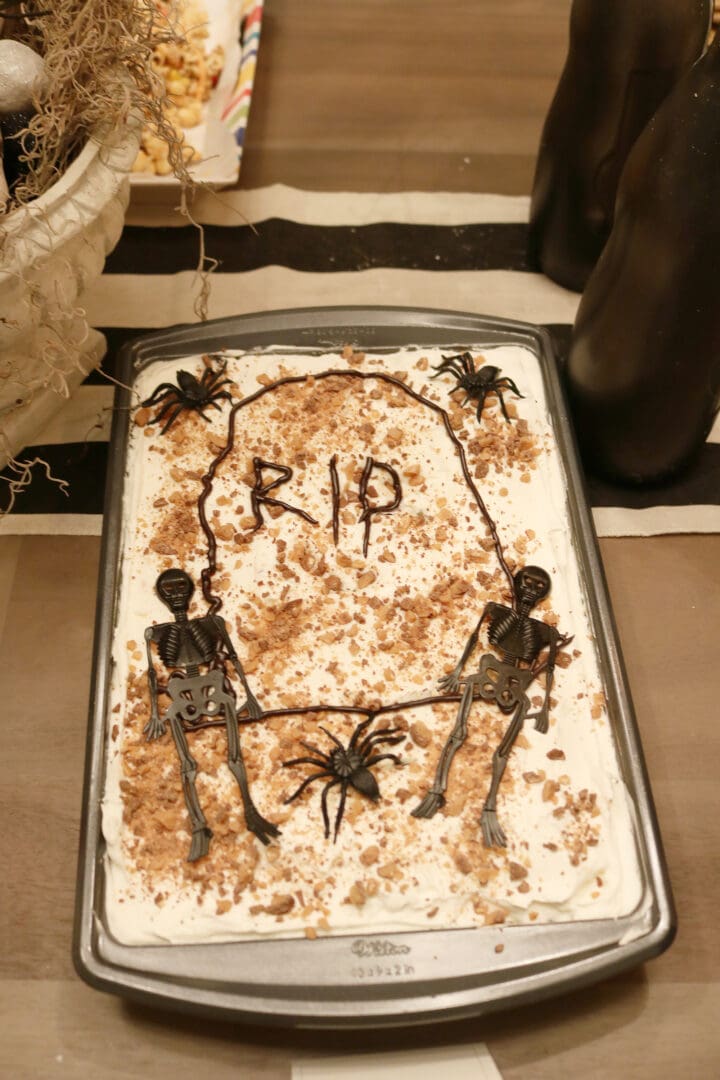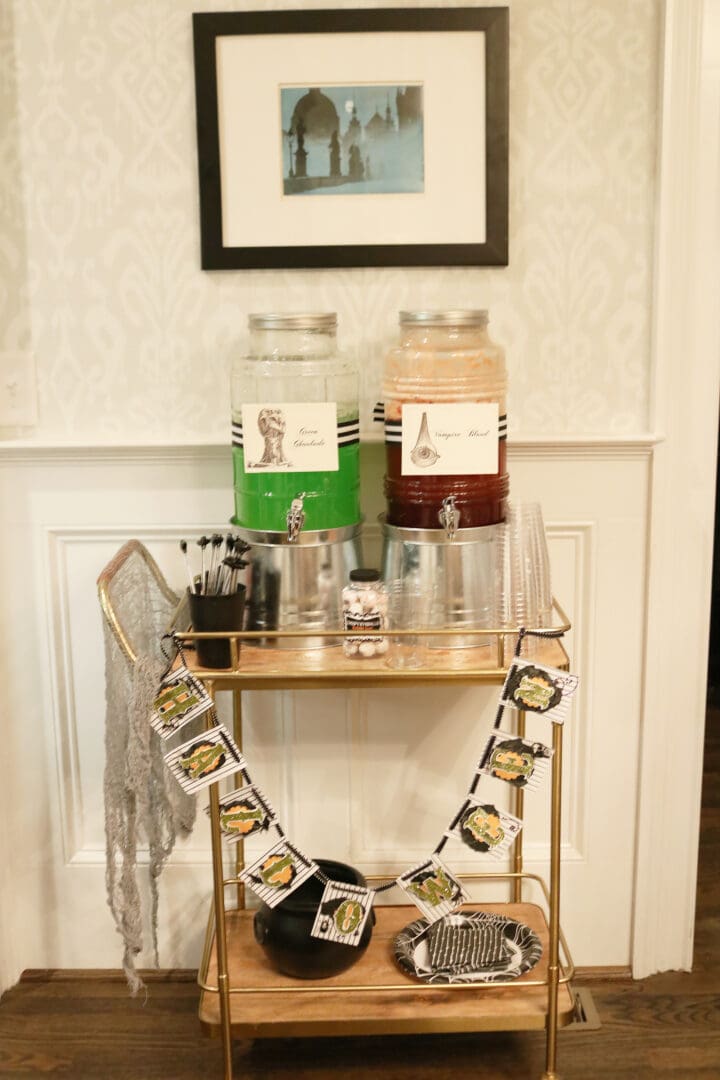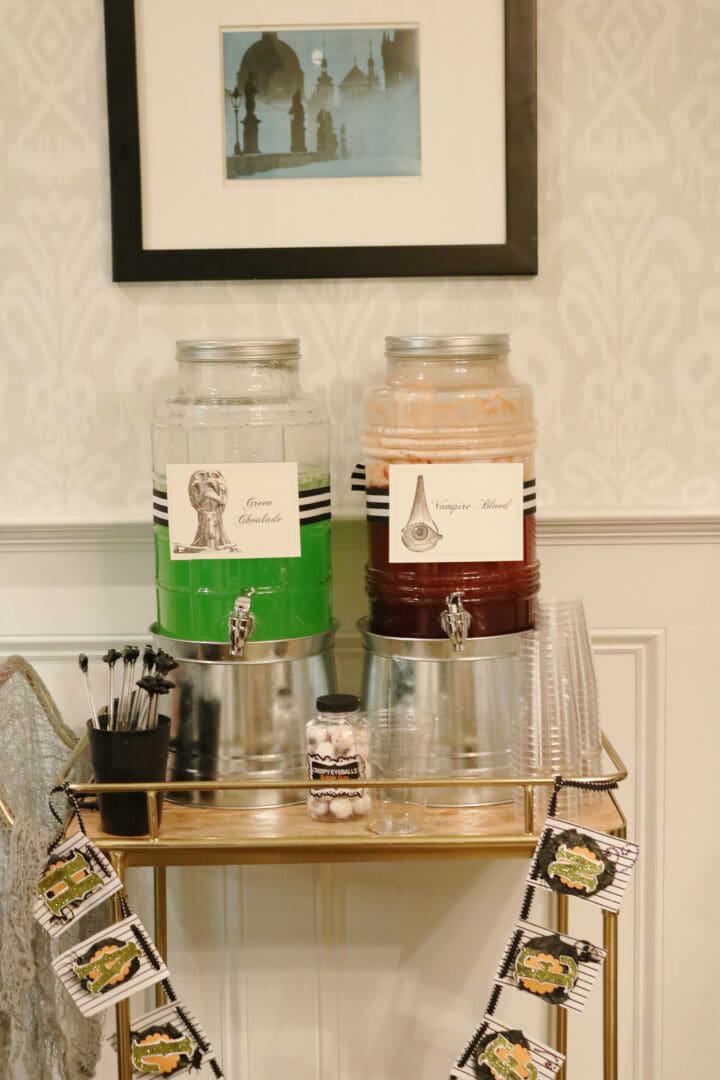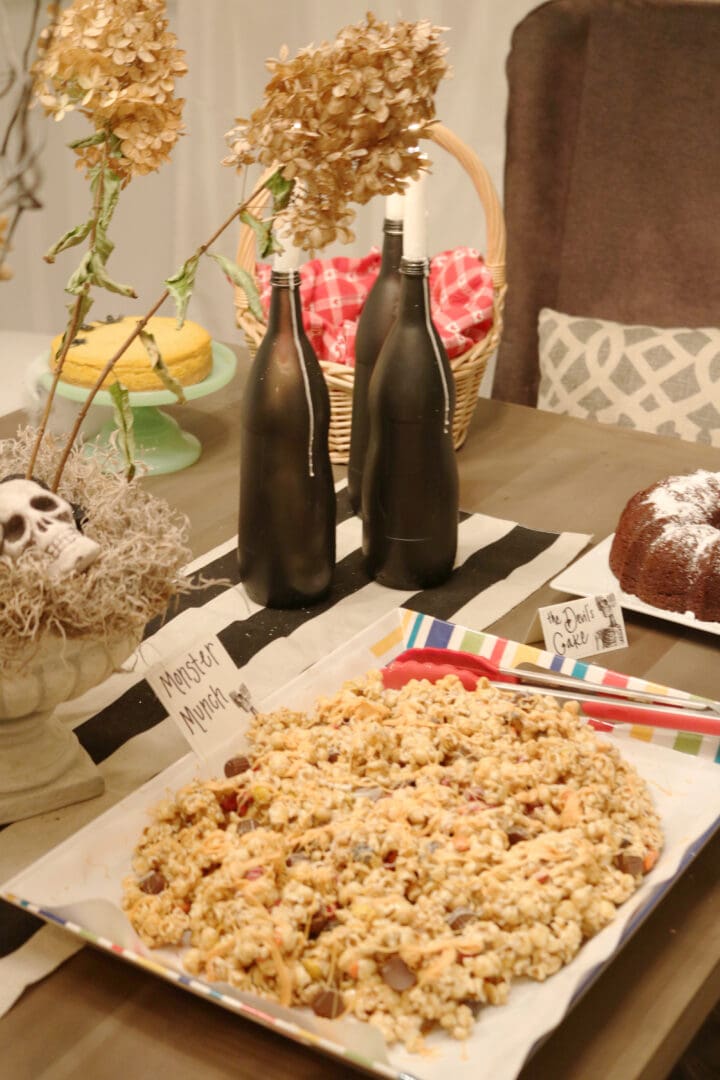 D O W N L O A D  T H E  P R I N T A B L E  H E R E
SHOP the Post Here and PIN below: