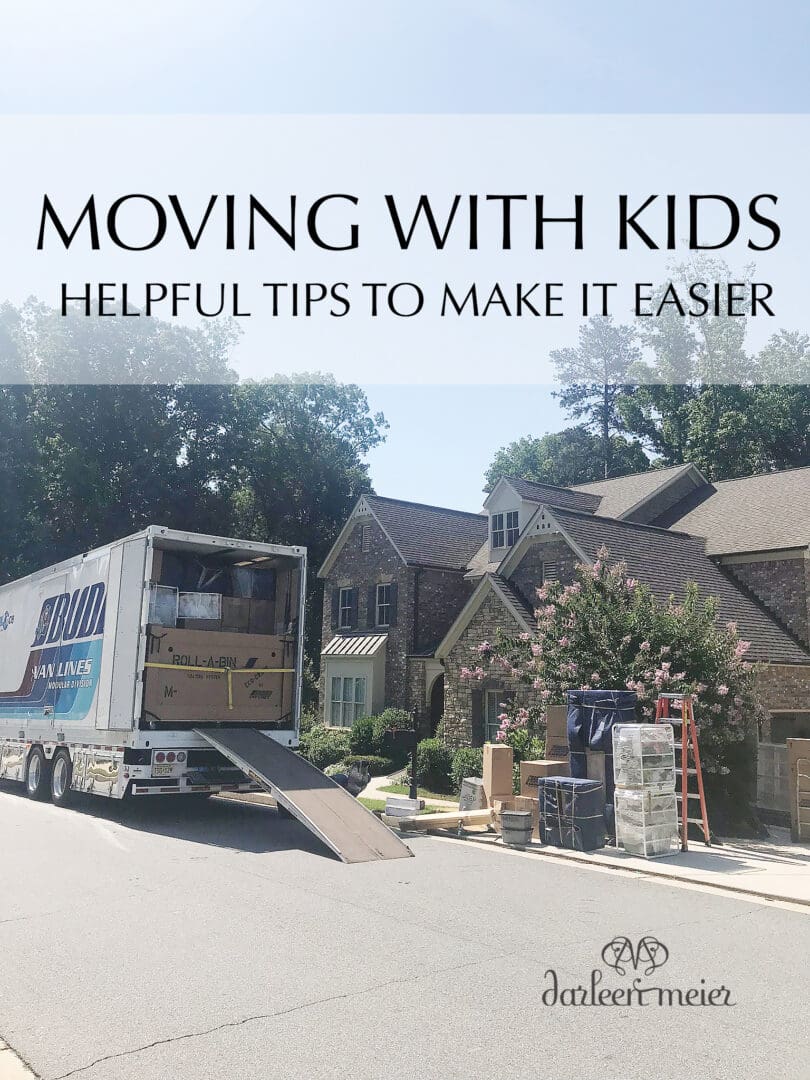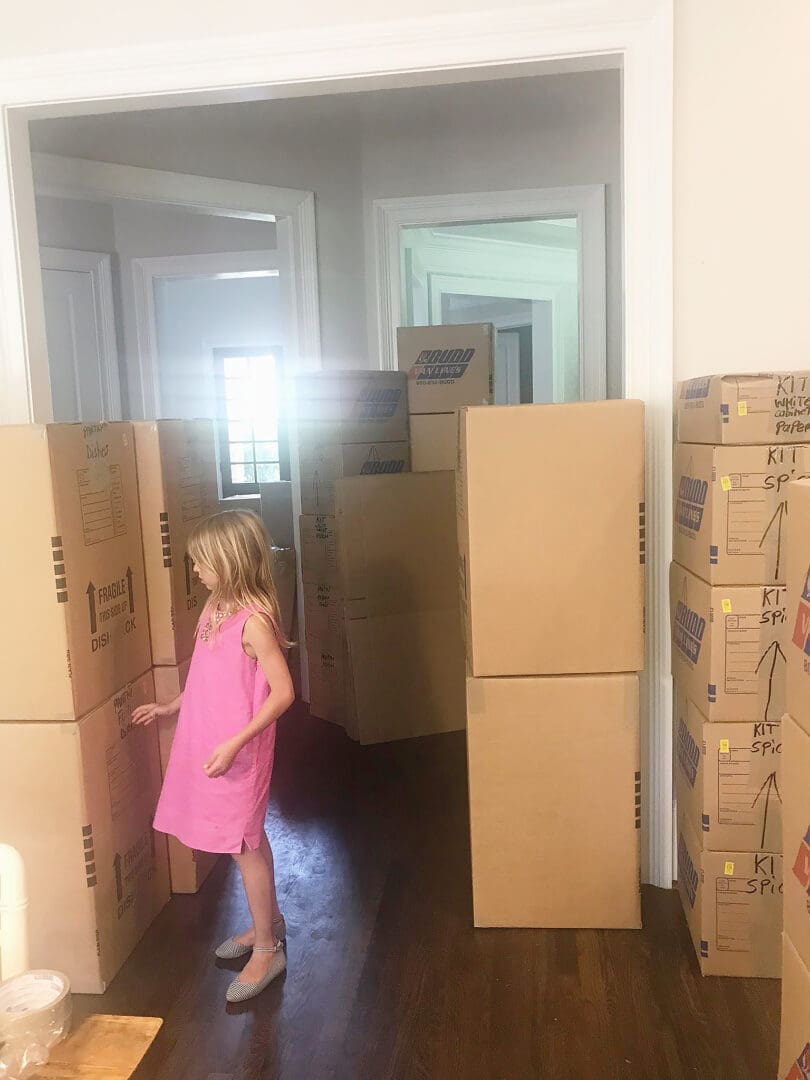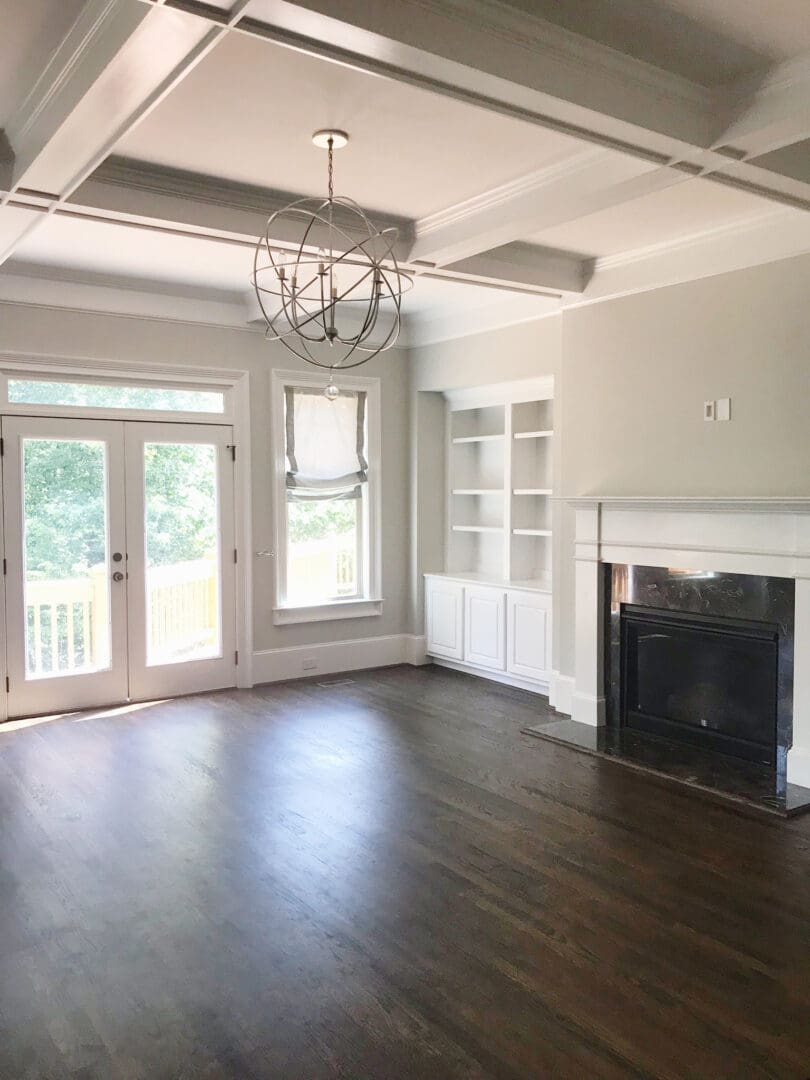 Tips for Moving with Kids
When you go through something big in life, you want to share your feelings with those around you… like moving with kids.  When you learn and grow from the experience, you also want to share… like moving with kids.  At least that is how I feel from our recent move to Connecticut! Moving is always so stressful, and moving with kids adds more to the stress and creates a huge challenge.  These life transitions mark major points in our life that can really impact the people we become.  We recently moved across the country.  Practically a whole new world even though we just moved states.  While the logistics of moving was difficult, I was actually not prepared for the emotional stress it caused on our family, especially my children.  Before we made the decision to move, my husband and I sat down and went over the pros and cons of moving.  We spent quite some time figuring if this move was the right thing for our family.  The pros outweighed the cons, but we were not prepared out much this move rocked our children.  And we also didn't fully understand the impact on their emotions.
So learning from this experience here are my helpful tips for moving with kids:
Talk About it:  If you have the capability to talk about the move with your children, I highly encourage it.  We were in the position where we couldn't tell anyone about our decision to move, so our children had no idea this life change was coming.  When we told them, they took the news hard.  If you can, talk about the move with your kids but make sure your move is committed.  The thought of moving brings a lot of anxiety.  Get their thoughts and opinions on the move so they feel like they have a say about it.  Tell them about all the positive things about moving and the new experiences they will have.  Then give them time to think about, adjust and discuss with you.
Moving Checklist: Create a checklist for your move.  What needs to be done before, during and after.  Include in your moving checklist, receiving children's medical and dental records and school records.  Reach out to the new school prior to find out what is needed in the registration process.  Also include in the moving checklist, change of address and take an afternoon to make phone calls to all of your financial institutions, utilities, doctors, magazines and family.  If you have pets, don't forget to handle on their needs.  If you have a dog or a cat, moving can cause them anxiety also!
Visit your New Home:  If it's possible, visit your new home prior to moving in or show pictures of the home so your kids know what to expect.  This will help them be more involved in the process, get them excited about their new bedroom, neighborhood or backyard.  Visit their new school and find out if your new neighborhood has children their same age.  Make connections so the transition to the new location is easier.  Learn about the new town or new location and what it has to offer.
Ask for Help: Don't be afraid to ask for help!  Ring in family members, friends, neighbors to help declutter, pack and move.  You may feel like you can do it all yourself, but don't be fooled.  Moving is one of the most stressful life events, and it can have lasting affects.  Reach out to others.  This is also help you stay positive and up on your moving checklist.  Children can sense whether their parents are stress, overwhelmed or anxious and this could add to their anxiety, so reach out to those who are willing to help.  Or if possible, hire some help even if it is a babysitter to take your kids off your hands for an afternoon.  Get your children involved in the moving process by letting them pack up toys, stuffed animals or their bedroom.
Breathe and Stay Positive:  The most important thing to remember is you.can.do.this!  Yes, moving is NEVER smooth sailing or perfect.  It's a mess, and you will screw up or forget something.  There will always be complications but you.can.do.this and everything will be okay.  Making sure you are watching your emotional well-being and take care of yourself during this stressful moment in your life that will only last for a small time.  Breathe and speak positively about moving around your children.  This will help ease some of their anxiety, and help them welcome their new home community.
Remember, while moving with children can be difficult, the experience can be a positive life experience.  Kids are resilient and adaptable.