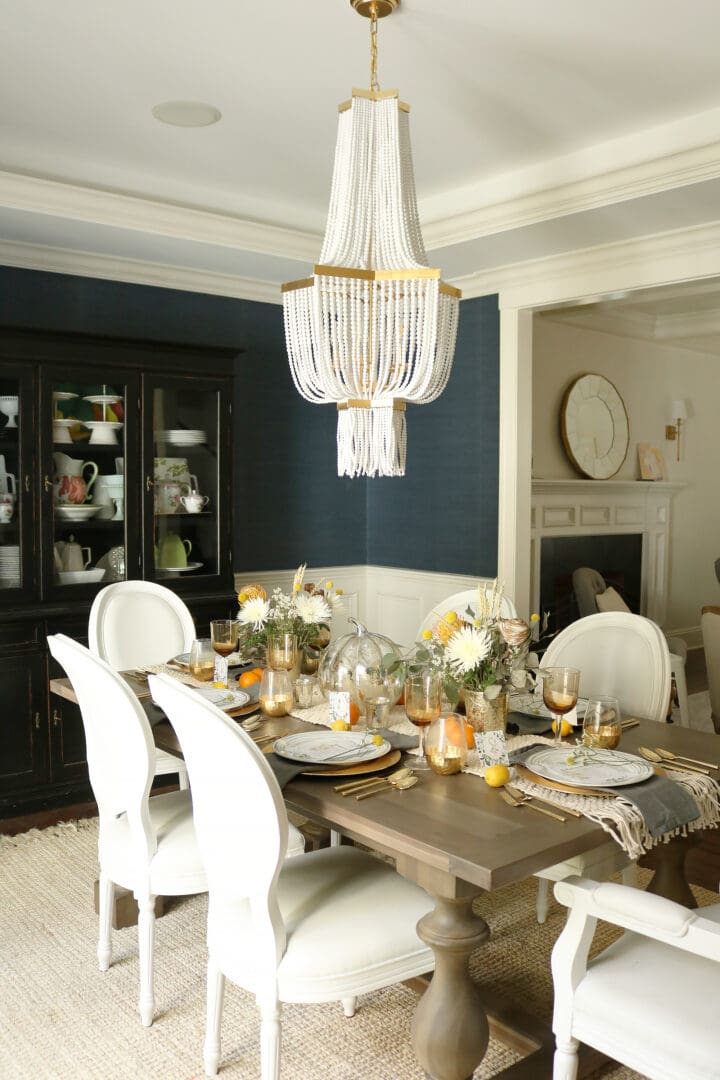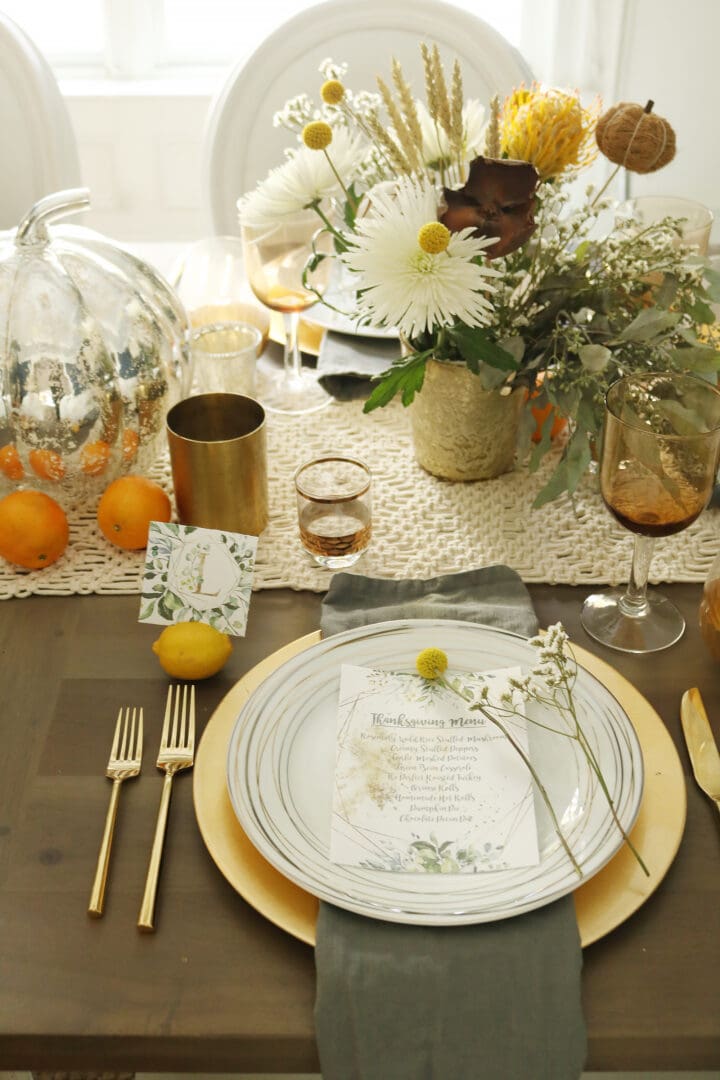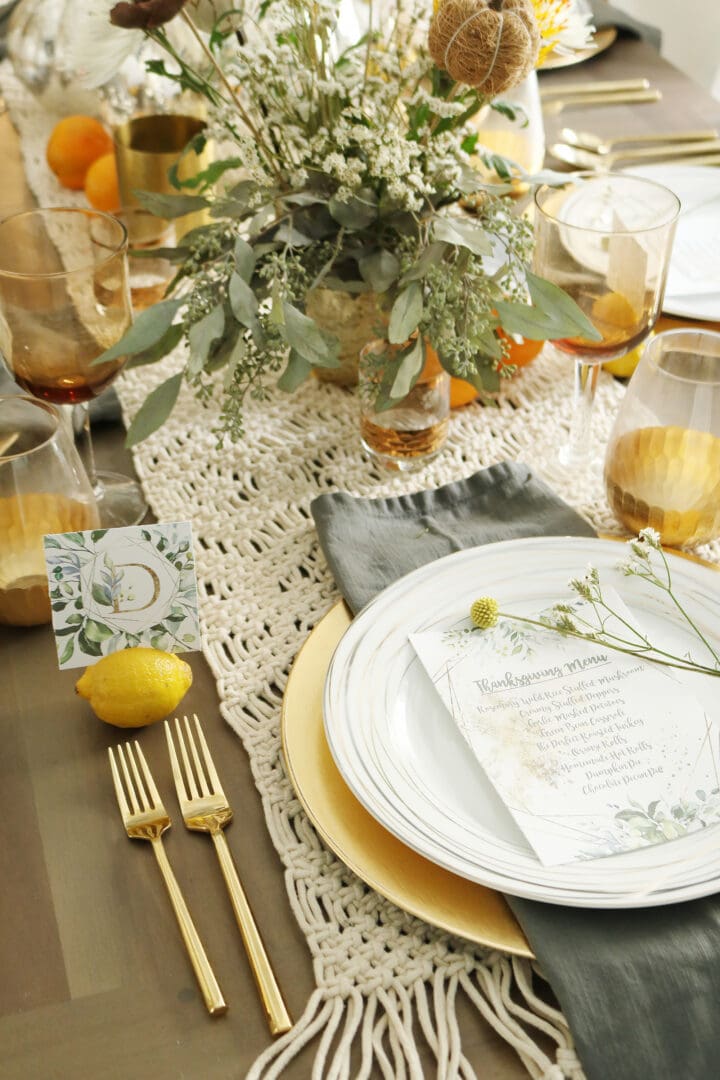 Chic Thanksgiving Table + Free Printable
Finally sharing my Chic Thanksgiving Table with all of you!  Let me be honest with you.  I pushed all the random house items off the dining room table (that still don't have a place in the home) to the floor and quickly threw together this chic thanksgiving table that makes everything look elegant and totally put together.  WRONG.  What isn't pictured is the mess of random house items in the corner of the dining room, an old bathroom sink and an old chandelier all taking up space in my dining room as we are currently doing some remodeling jobs in the house.  Keeping it real, folk!  Hope you aren't in a mess like we are!  Trying to stay happy and sane, and so thankfully to have a kind friend who has offered to let my family crash her Thanksgiving.
But you know how I love throwing together a Thanksgiving table and sharing fun entertaining ideas.  So I didn't want to pass up this year just because there is a little dust in the house.  Check out this chic Thanksgiving table and I have also included a FREE printable for the Thanksgiving menu and initial placement cards.  All download below.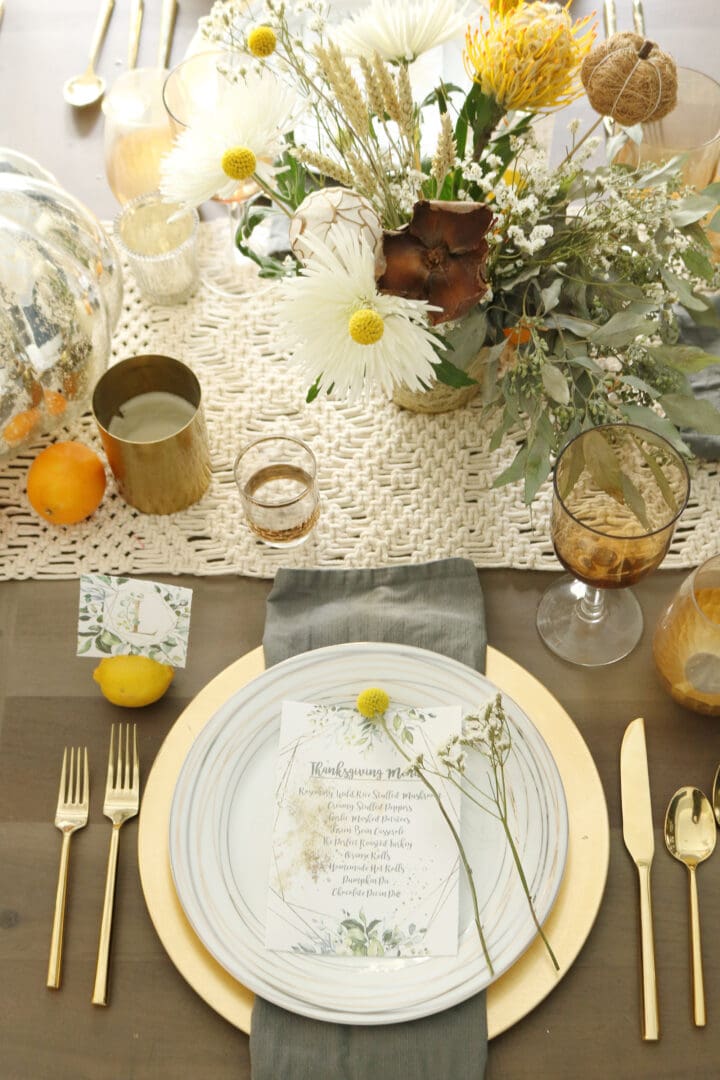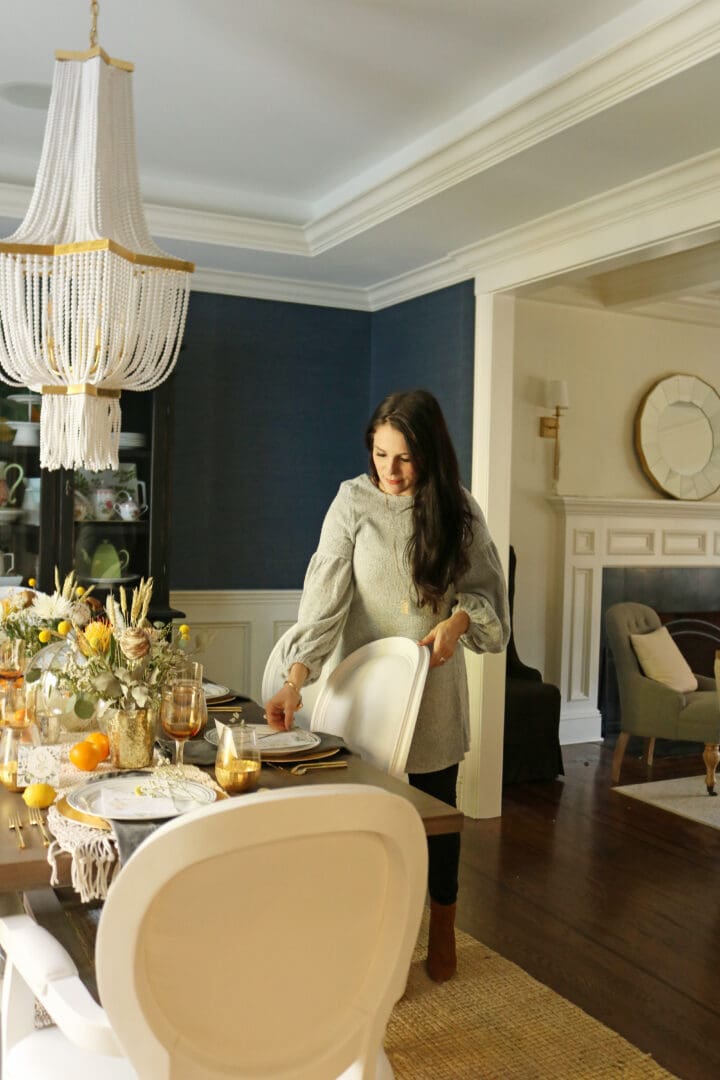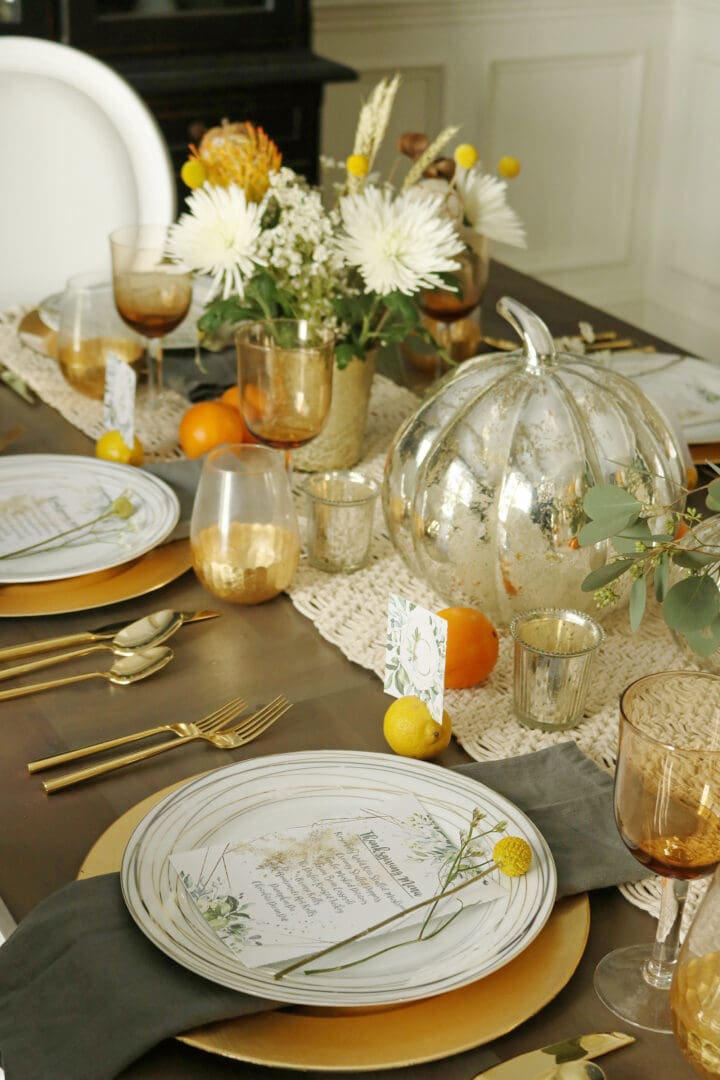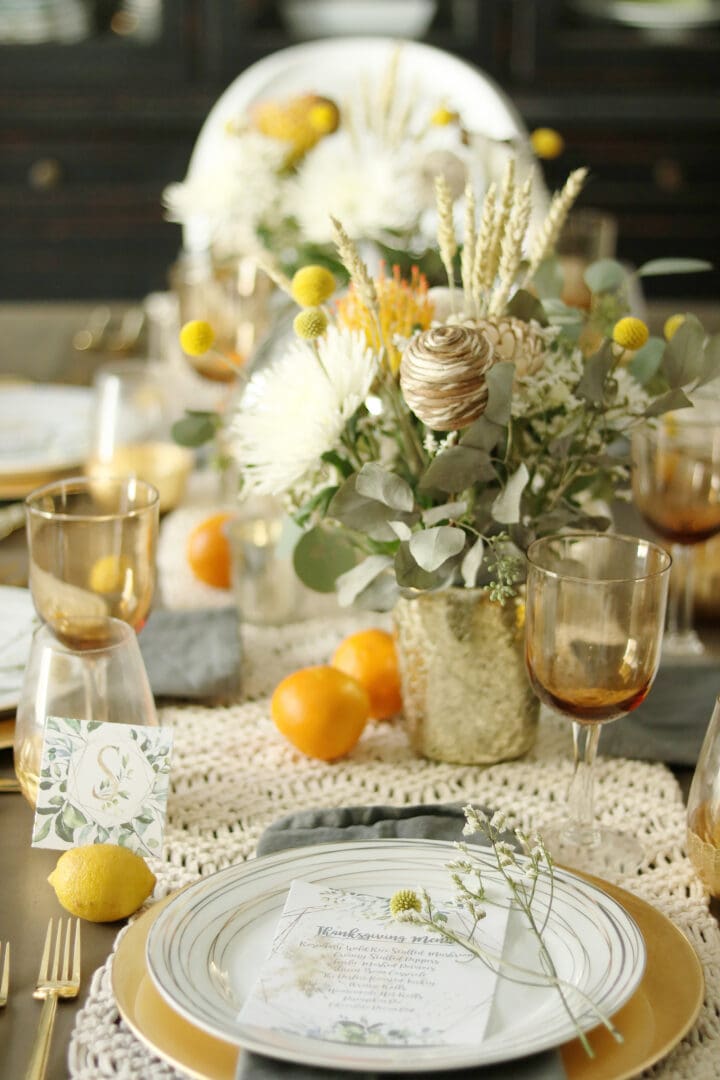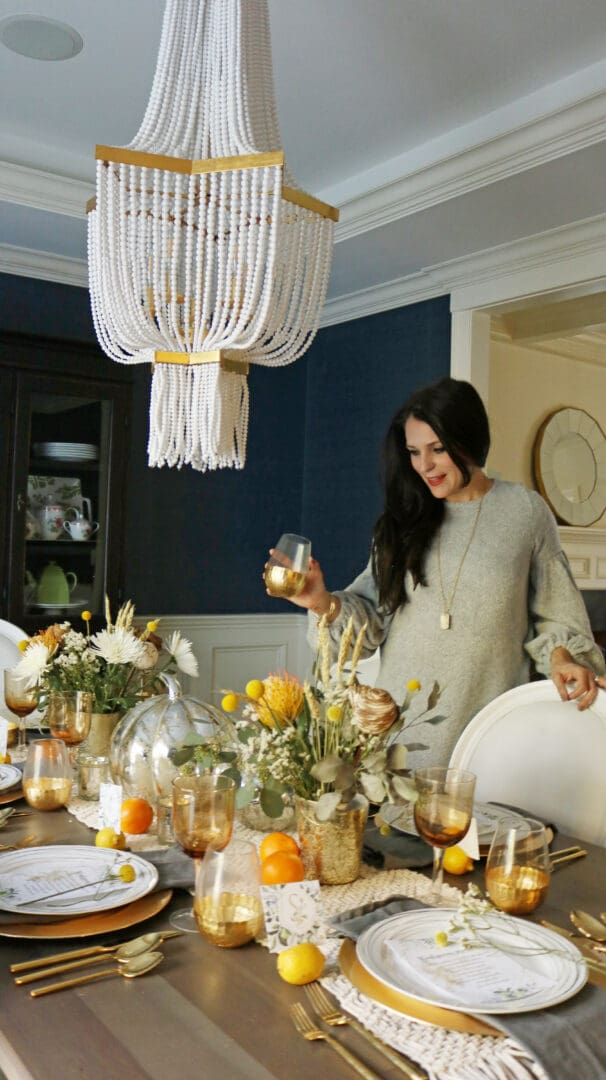 For the chic Thanksgiving Table, I pulled out all my mercury vases and candle holders.  Mercury home items can instantly make something look dull and boring to elegant.  You can see how I decorated mercury vases with black and white plaid on this Thanksgiving table.  Add color with fruit!  I used oranges and lemons but could of also added pomegranate and grape to make it more of a farm to feast table.  The floral arrangement is simply eucalyptus, craspedia, spider mums, baby flowers and I added natural wood floral stems to add texture.
Our dining room is not quite put together.  We are still working on it!  Let me know what color I should paint our china hutch.  It needs an update!  Maybe a light gray or white or back to natural?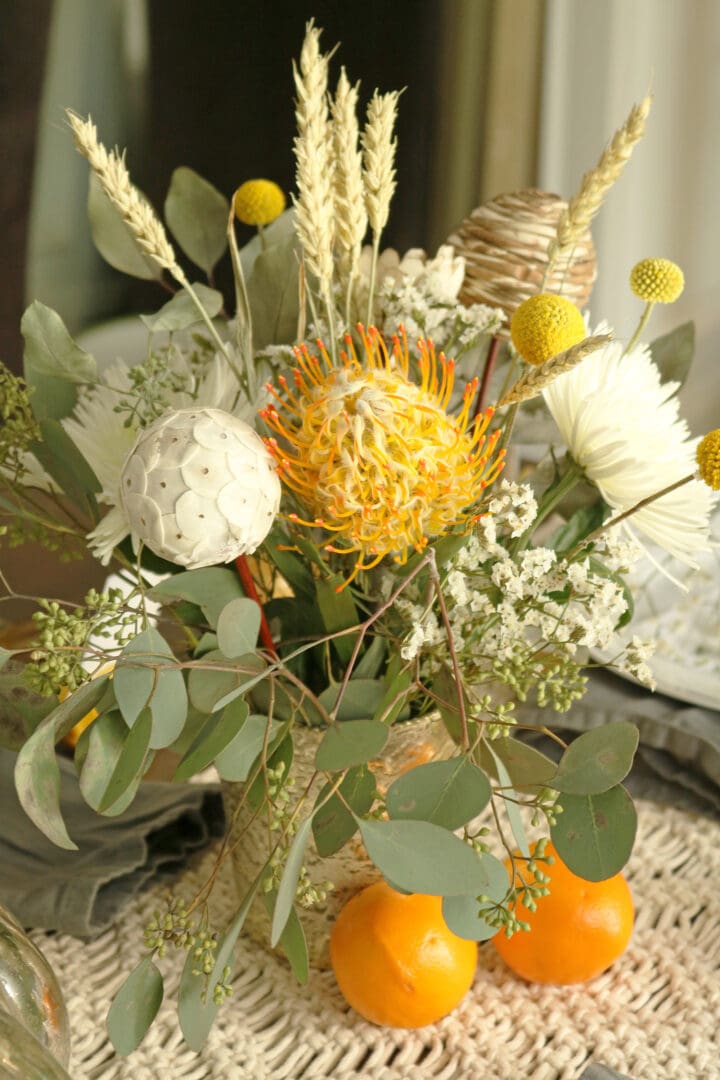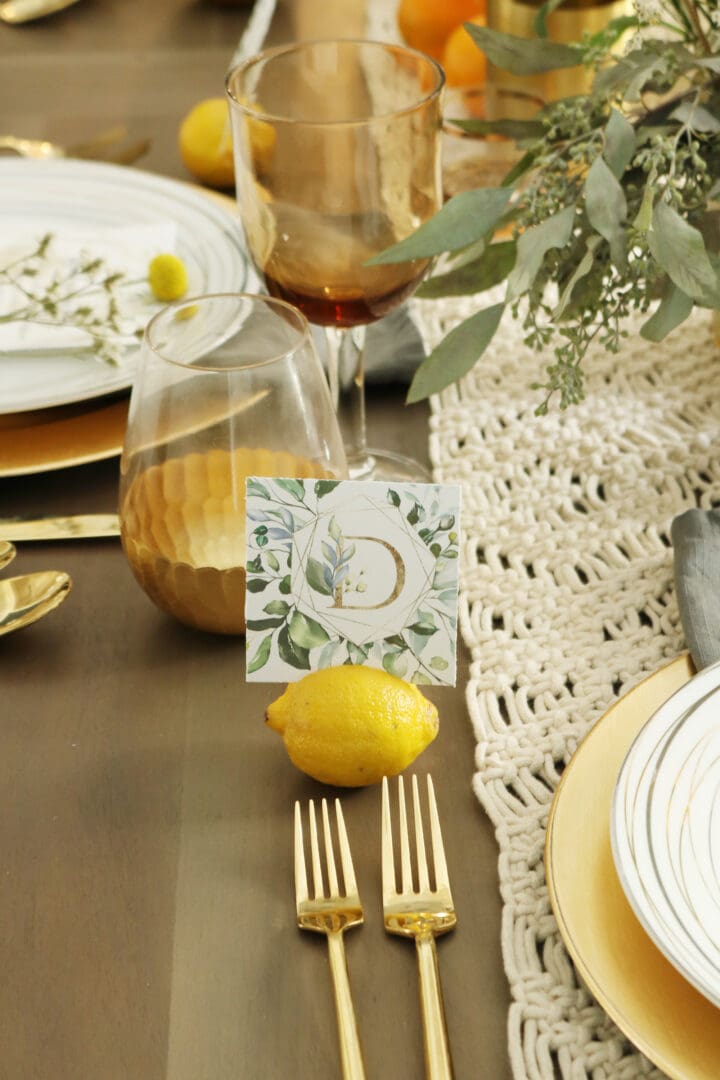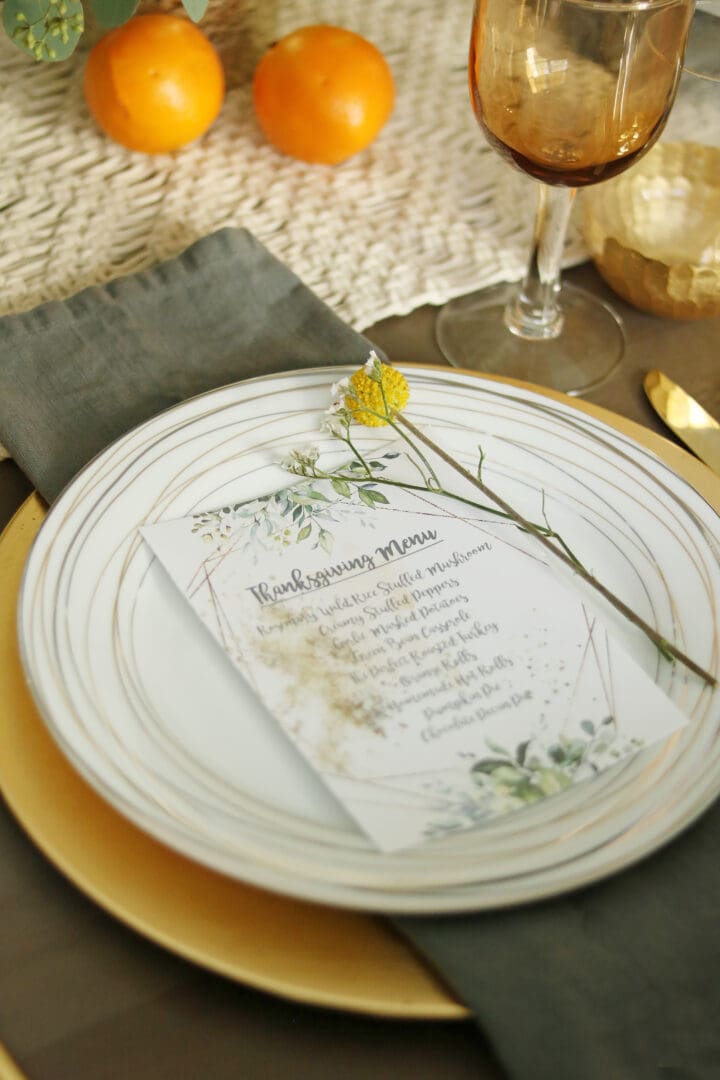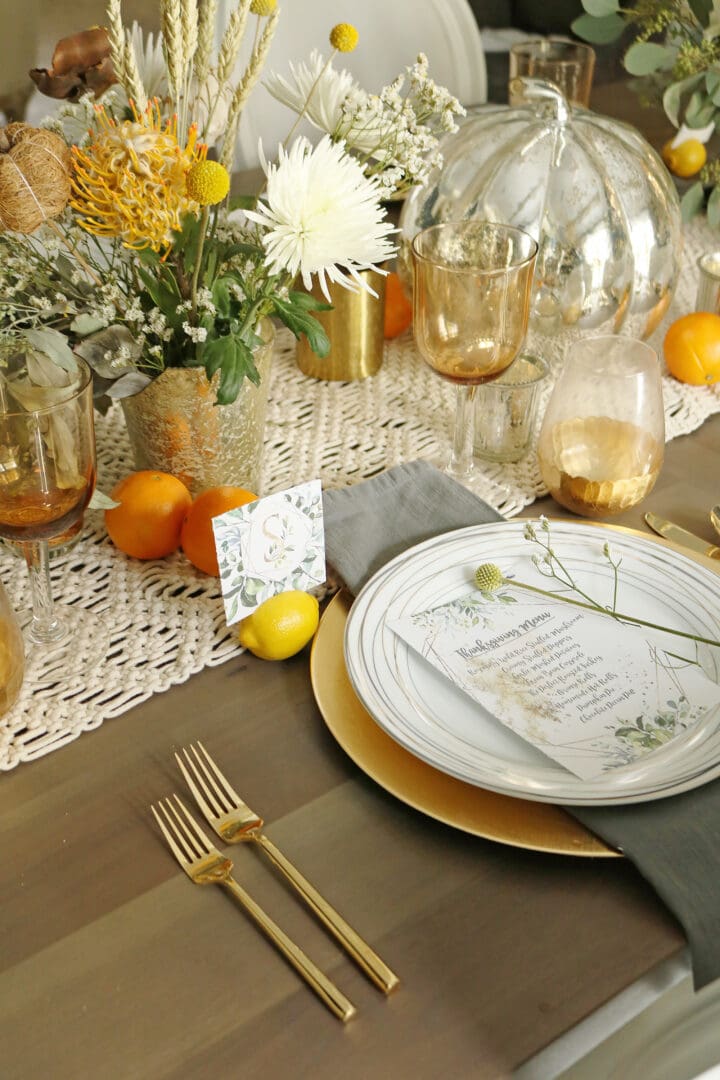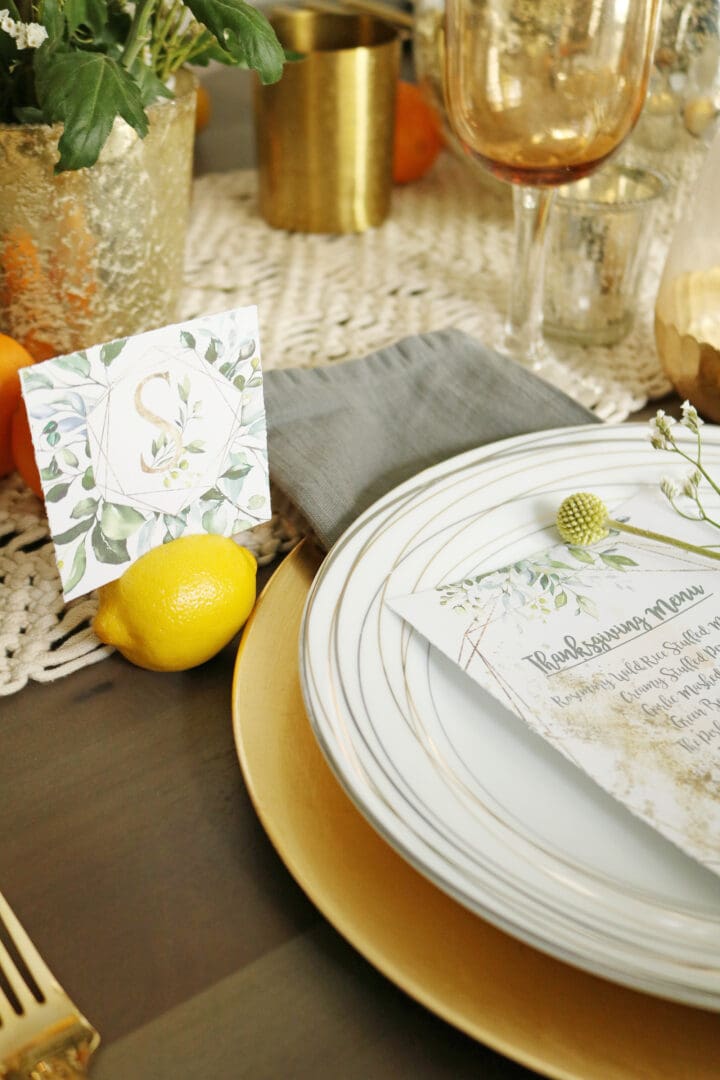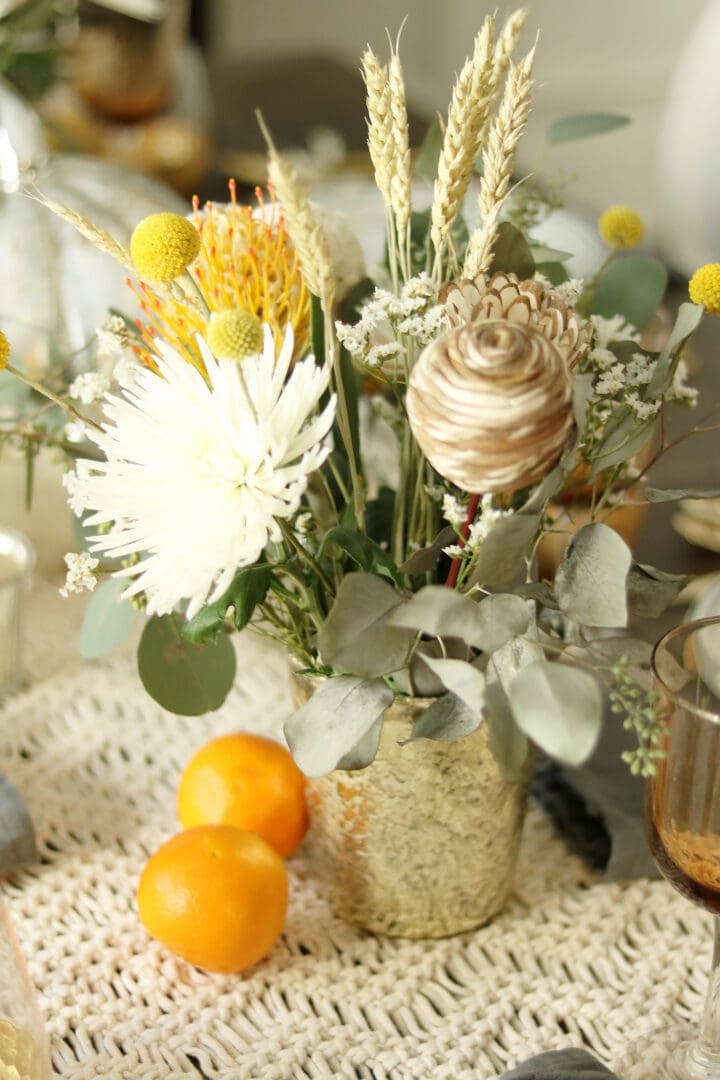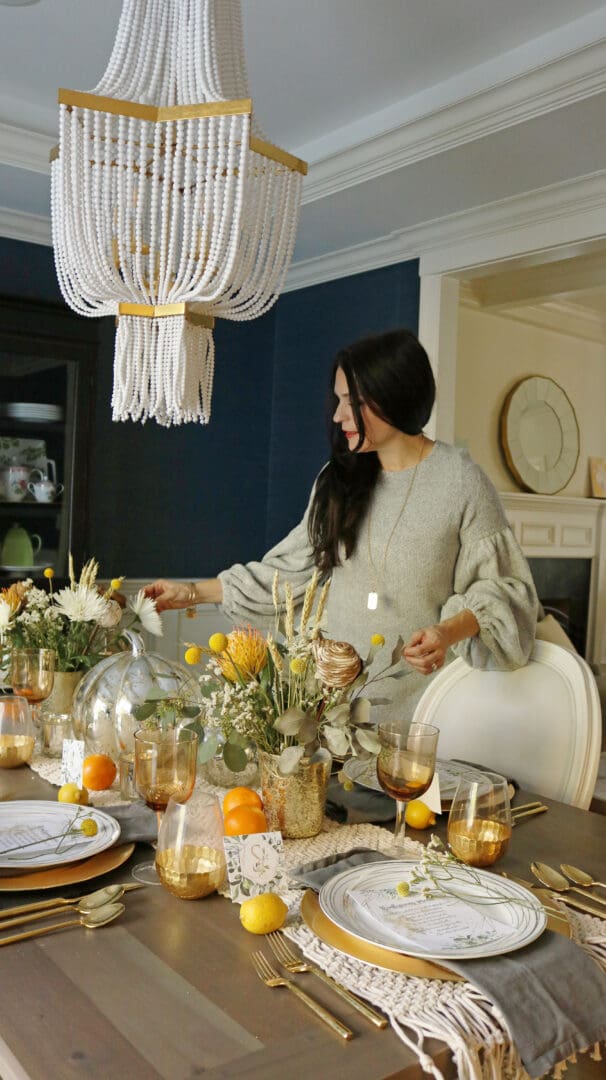 Hope you enjoyed this Chic Thanksgiving table.  Click on the link below for the FREE printable that includes a blank Thanksgiving menu and initial placement cards (UPDATE: I currently have L-Q placement cards, will be adding the additional letters in the next 24 hours.  If you need it prior, please email me!)
SHOP THE POST: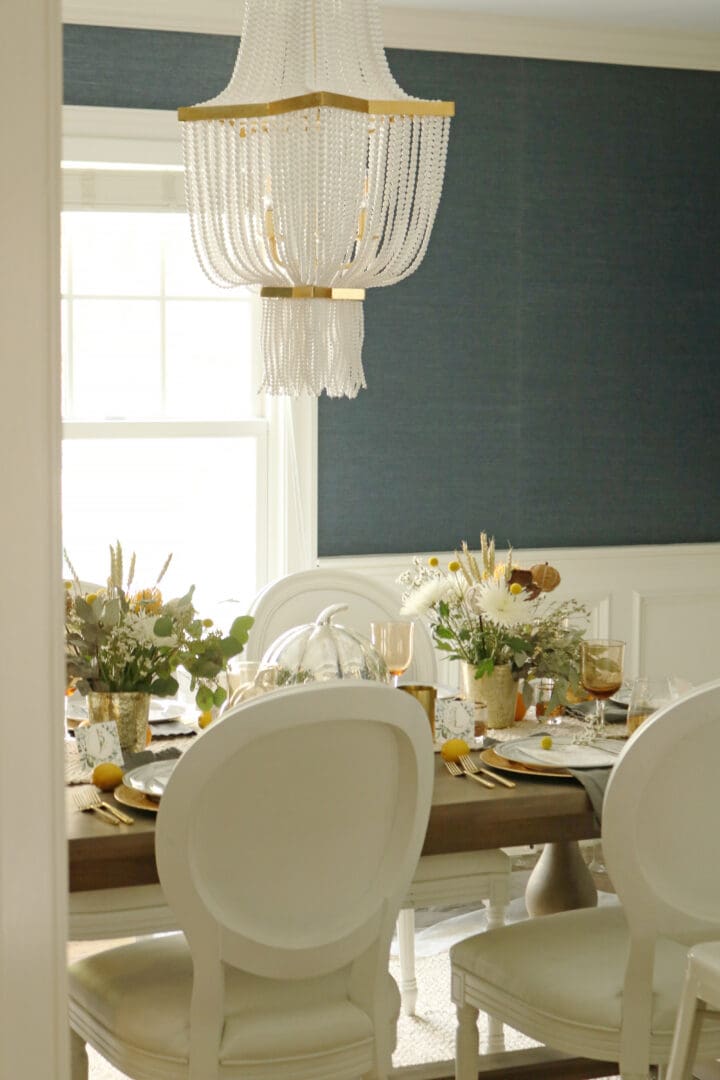 PIN ME!