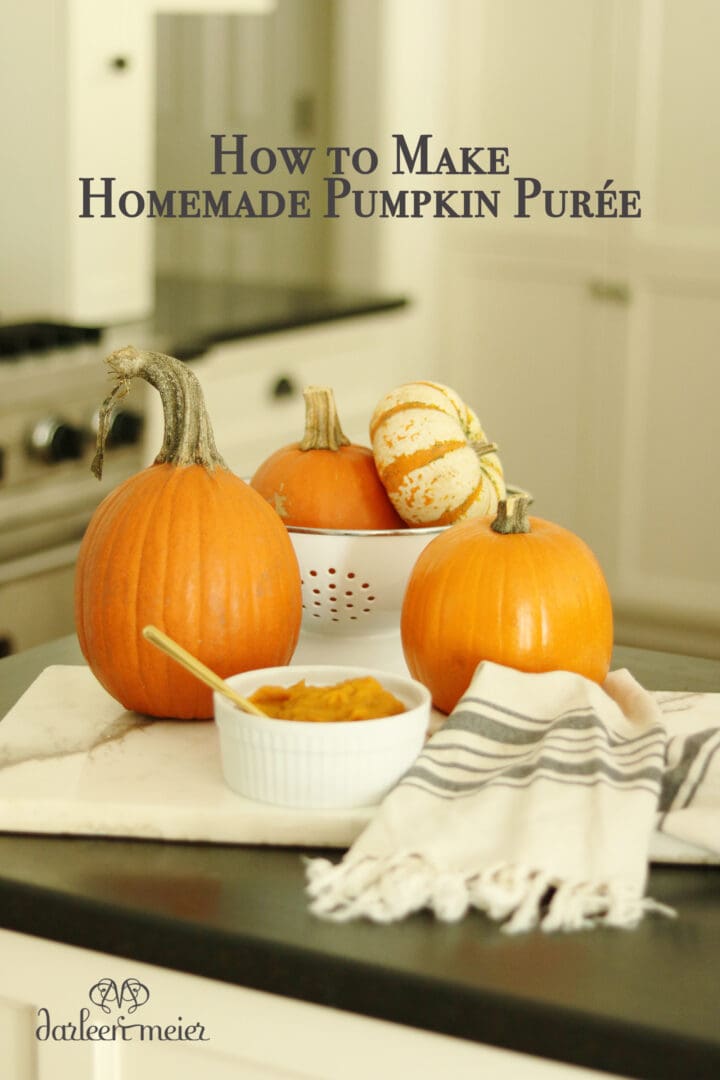 How to Make Homemade Pumpkin Purée
After you enjoy your decorative pumpkins, don't throw them away!  Instead make pumpkin purée.  How to make Homemade pumpkin purée is so easy and also so much better and healthier than pumpkin purée in a can.  You can really make pumpkin purée from any orange pumpkin, but the best flavor and texture are the sugar pumpkins or pie pumpkins, which are usually marked at your local grocery store.  The large pumpkins are more stringy with not as much flavor as the sugar pumpkins but they still do work for pumpkin purée.  Plus you can make your pumpkin purée organic if you'd like! Another great thing about making homemade pumpkin purée is that it can be kept in the freezer for a few months.  I actually like to purée my pumpkin then add the basic spice ingredients then freeze so it's already to make pumpkin cookies, muffins or pie.  You can see that pumpkin purée post here.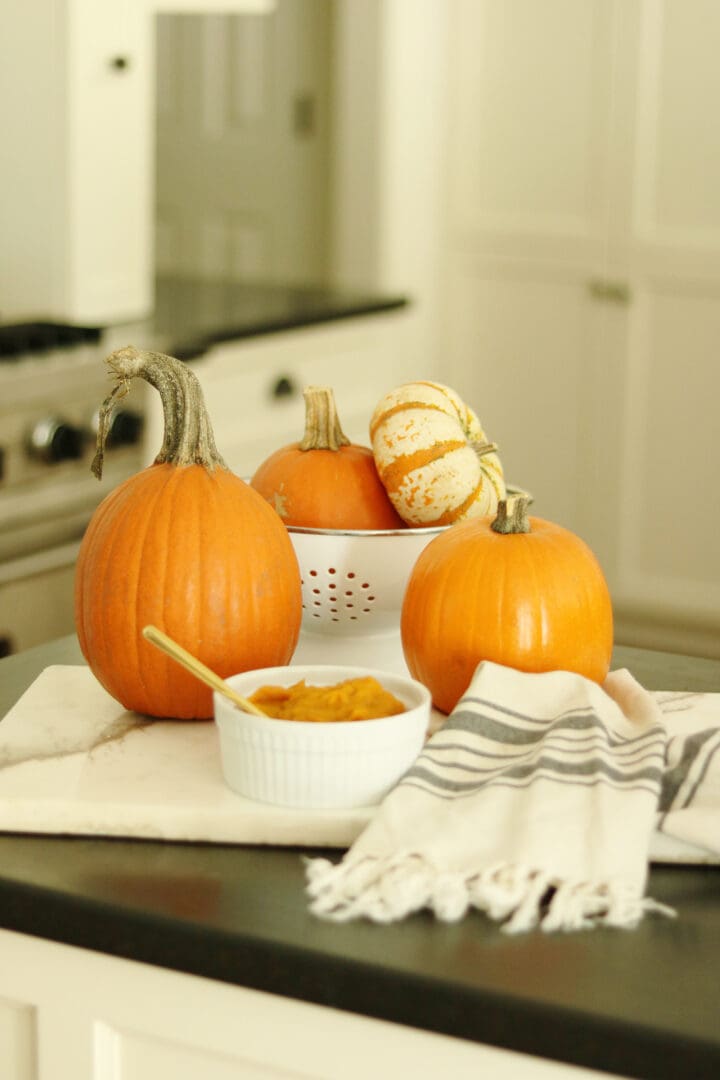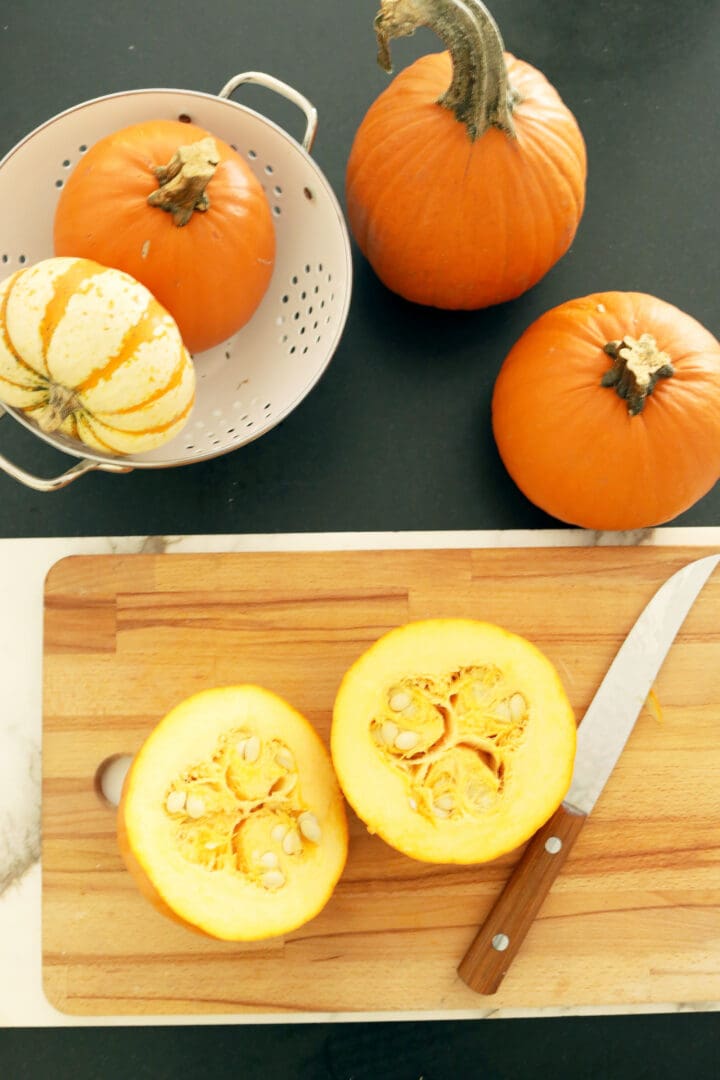 How to Make Homemade Pumpkin Purée
Cut pumpkin in quarters
With a spoon, scrape out the inside of the pumpkin.  Either throw out or keep the pumpkin seed to roast, top on a salad or make trail mix.
Place pumpkin in a steamer and steam until the pumpkin is very soft.  Depending on the size of the pumpkin, usually 20-30 minutes.  The pumpkin should be very soft and a fork should go into it without any resistance.
Scrape out the pumpkin meat in a bowl and throw away the pumpkin skin.  Place the thick pumpkin meat in a strainer.  Any excess water from steaming will drain off and it will catch any large chunks.
After straining, place in a blender and give it a good blend to smooth and cream the pumpkin meat.
You should now have thick homemade pumpkin purée.  Save it in the fridge or freezer.  If you are planning to make a pumpkin pie, this pumpkin pie recipe is quite yummy!  And I even made it in a healthier pumpkin pie recipe.
SHOP the POST: