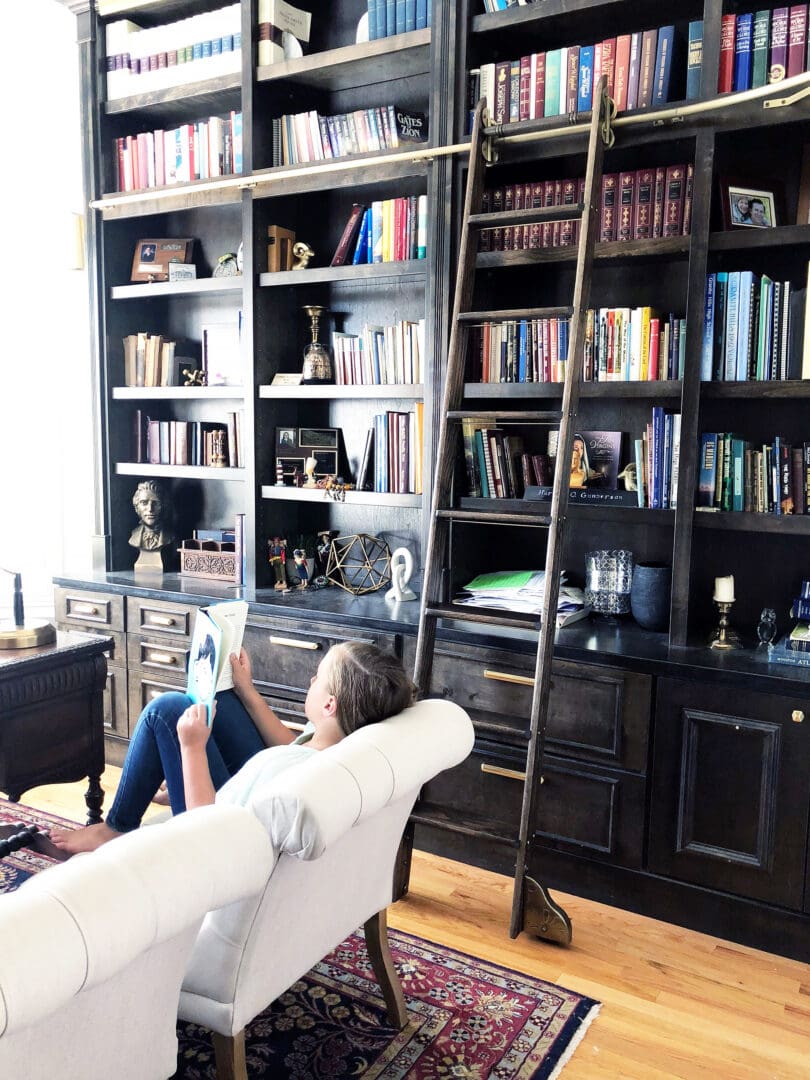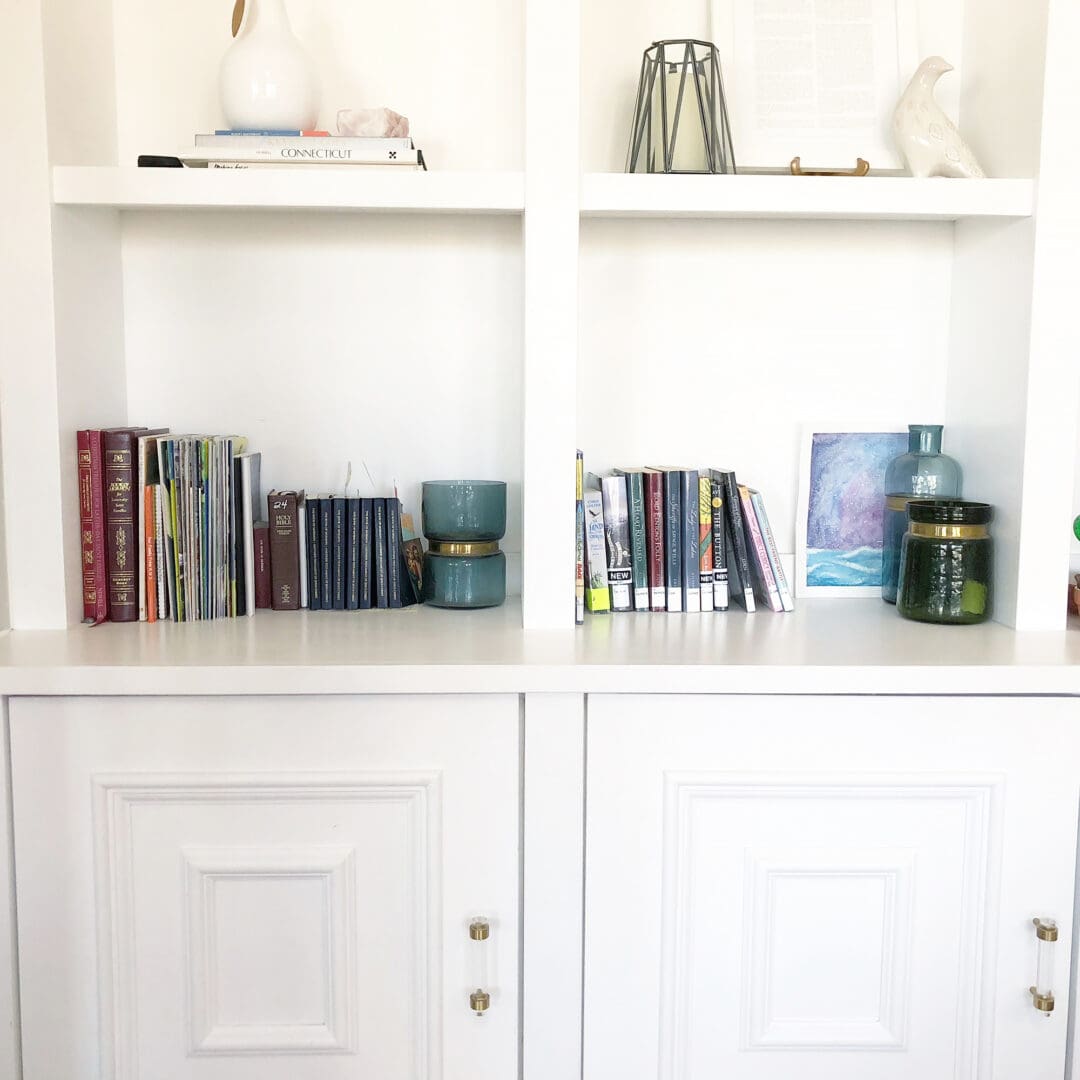 Guest Post by Marleen Gunnerson of She Reads She Writes . Follow along while she embarks on becoming a published author
10 Tips for Reluctant Readers
10 Tips for Reluctant Readers: No parent likes to hear from their child's school teacher that their child is struggling, especially in one of your favorite subjects. Mine is reading.  This was the news my husband and I, both avid readers, dealt with a few years back regarding one of our daughters. She told us she didn't like to read. I felt like a total mom failure hearing her say that. How could a mom, a book lover, and aspiring author be raising a child that didn't like to read books? Yup, she was a reluctant reader.
Although we knew we couldn't change her opinion ourselves (we found out our kids like making their own choices, blah!), we hoped to help sway her opinion by exposing her to the joys we found while escaping into a really good book. Since then, she has improved immensely. In comparison to the kids in her grade she is now average to above average depending on what scores you're looking at. For my reluctant reader, I think she is in a perfect spot—a spot called progress.
Below I'm sharing 10 Tips for Reluctant Readers and how we cycled through to help our reluctant reader.  For parents and guardians out there, I hope you find them useful.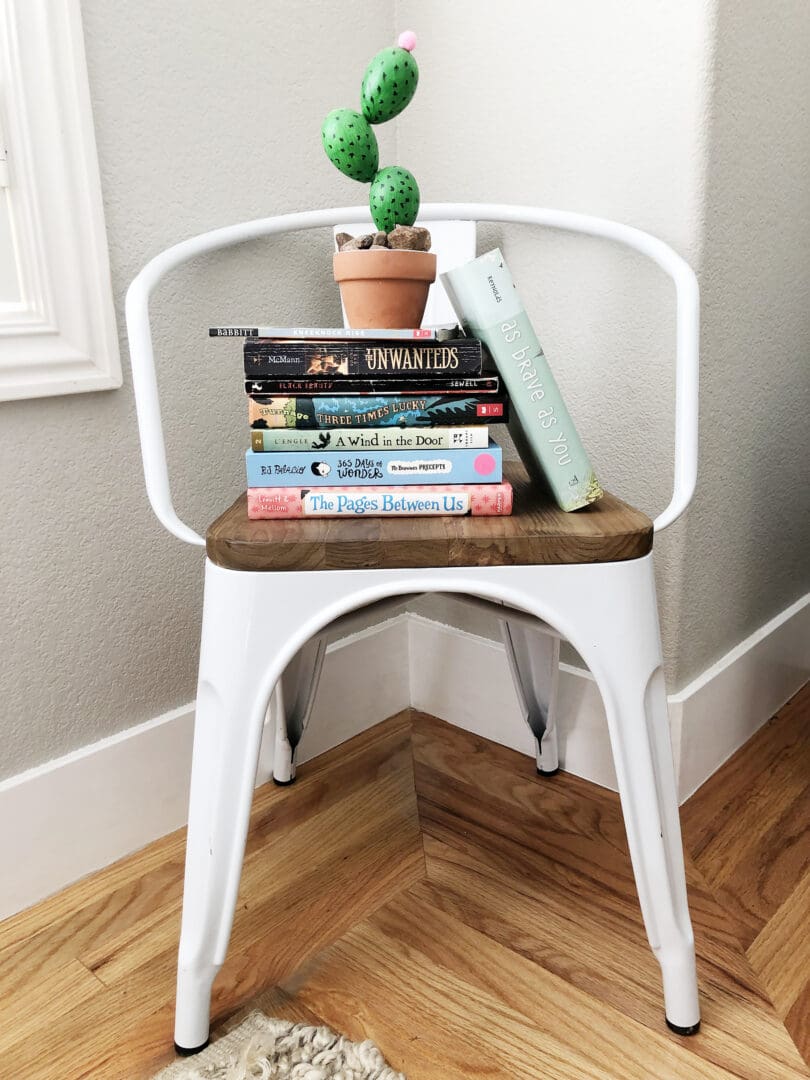 10 Tips for Reluctant Readers
Go to the Library.
This is a given, right? The key for this to be helpful, is to go on a regular basis. We go monthly, weekly if my kids are going through their books really fast. But monthly for sure. The more familiar they are around books, they will be able to peruse the library better.
Let them choose what they read.
Hold on to your horses, I'm not suggesting sending your child into the adult section of the library. I'm a big believer in introducing certain content at an appropriate age. What I'm suggesting here is to let your child choose the type of genre of book they want to read. A great place to expose them to different genres is at the library, or a book fair at school, or local book store. Have your reluctant reader grab a book from each genre (don't forget nonfiction!) and let them read the back of the book or inside cover. You might be surprised what ends up suiting their fancy.
My reluctant reader kept rolling her eyes at us every time we put Harry Potter or some other fantasy in front of her. We found out she'd rather be reading realistic fiction like Wonderand Esperanza Rising.
Have a book you read together.
We have found this to be by far one of the biggest helps. Every weeknight before she goes to bed, my daughter and I read a book we previously chose. We each read a page going back and forth. It takes us a few months to get through a single book, but it helps her with her reading and the time together has become cherished for both of us.
This is also a great way to find out their reading strengths and weaknesses!
Have books in every room.
Most people have book shelves or some kind of designated book spot in their home. We have books in every room in our house, not just our home library AND including the bathroom. We found if we display them and have access to them, we will read them.
We've found this idea super helpful in trying to raise kids who read.
Take their current read on the go.
There is the possibility they will lose their book somewhere, yes, but there is also the possibility they will finish reading it.  Sometimes a change of scenery gives the reader a different experience of reading. Try having your reluctant reader read outside, in the car (unless they get carsick, I have two that can read in the car and two that can't), while waiting for a sibling to be done with baseball practice or ballet. Try taking your child's books while traveling on an airplane. Her books just might be a necessary escape from any crazy aunts and uncles while on your trip.
This can be hard to remember at times. I try not to beat myself up about it. If you have a kindle or smart phone to access your digital library that might be a good option here too.
Have a reading challenge.
Our reluctant reader has a competitive spirit, so we knew having incentives would help her practice her reading. This section I could do a whole blog post on. Here are some ideas of reading challenges we've done:
Set a goal with your child and have an awesome incentive of their choosing or your choosing as a reward for completing their goal;
Have them do one-page book reports for money; and
If they want to see the movie, have them read the book first and then they can see the movie.
You could do any combo of these, or something like this. Let your creative juices flow!
Designate a reading time.
It is no new revelation that when we make it a habit, we are more likely to do it. Like going to the library, consistency is key here. This set apart time is different than reading on the go. This is a special time you have prioritized. If you can, have everyone in the house participate. This can help keep the noise level down and distraction free.
Setting aside a specific time for your child to read and doing it can help them develop a healthy habit before they leave your house. We usually read scriptures at dinner time and other books before bedtime. This works for us. It might not for you. Make it convenient for you by having your child's reading time work with your own family's schedule.
Make reading fun by doing bookish activities.
This can be super fun for your kids and for you. Here are a few ideas for activities:
Go to local book signings;
Host book themed parties (We've done a Fancy Nancy, Harry Potter, and a BFGparty);
Start a book club for kids at the reading level of your reluctant reader;
Dress up for Halloween or during spirit week at school as a book character, include friends and do a group theme of a favorite book;
Start a bookish collection of trinkets or socks for favorite books read; or
Buy bookish candles for each book read or a candle for while you're reading that book.
Listen to books on Audible or story-related podcasts.
My kids love this! My reluctant reader finally finished the first volume of Harry Potter this way and much to her surprise, she liked it. For my younger kids we have been enjoying Circle Round podcast.
The point of this was to help our reluctant reader feel the thrills and joys of escaping into story. Hopefully instilling in her a love for story that would translate into reading more. We'd like to think it is helping. Either way, our kids still love listening to stories.
Have them write.
This is similar to listening to books. Writing can help in cultivating a love for story. We had our reluctant reader start keeping a journal and write letters to her friends and family out of state to help her create her own story. We feel like this has been helpful for her reading comprehension and reading growth in general. It has also helped with her spelling! Since we started, she has written a few of her own stories without prompting her. She also writes her own poetry now.
These are only 10 tips for a reluctant reader that we found to work with our daughter. Let us know what's worked for you. Make a comment below. What are ways you've found useful to help your reluctant reader?
Marleen Gunnerson is a wife and mother to four girls and two boys one being her golden doodle. She reads and writes in her spare time. Send Marleen some love by following her on Instagram @SheReadsandWrites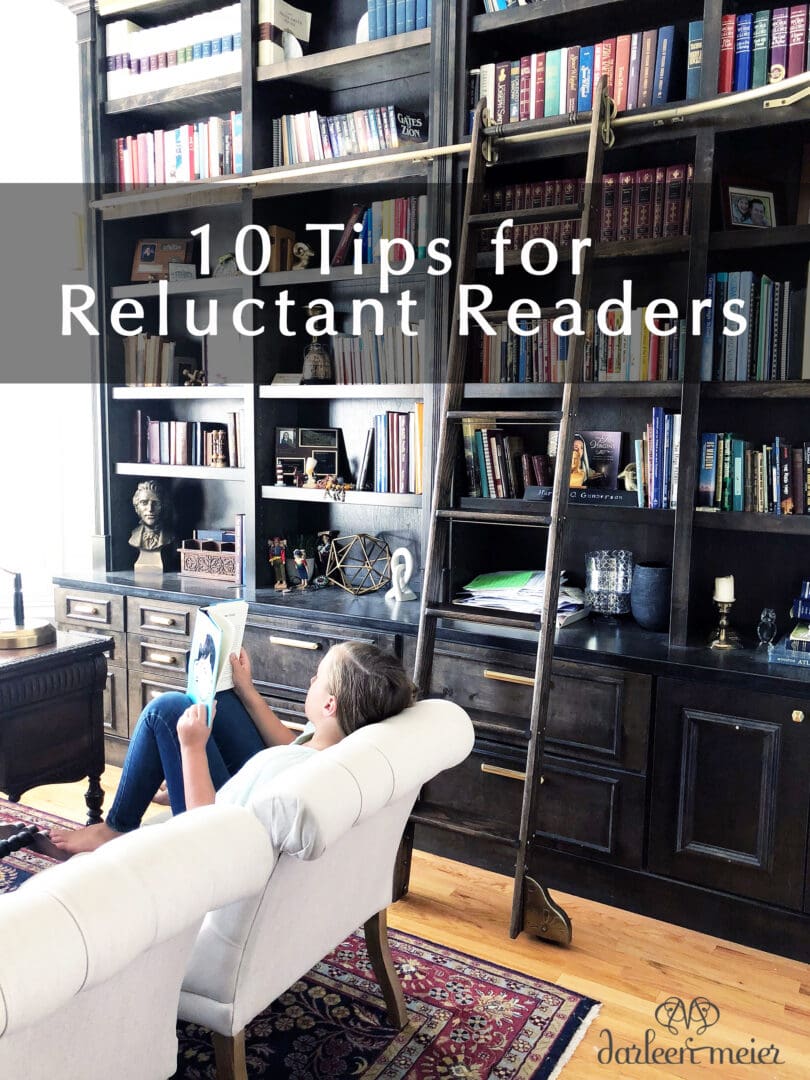 Shop books for the Reluctant Reader.  These are great for tween and teens!