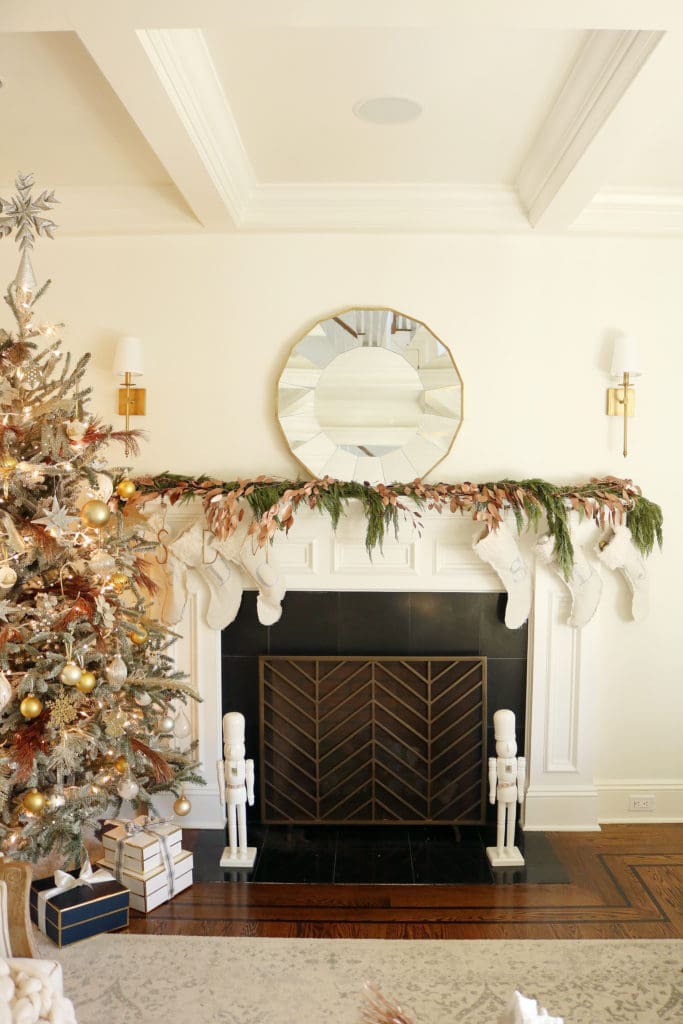 A New England Christmas with Simple DIY
Christmas this year almost didn't come!  Pulling out Christmas decorations among moving boxes (yes, we are still getting settled in to this new house) gave me a feeling of bah humbug.  But the kids negotiated with me, and said Santa wouldn't come to an undecorated house, so we came to an agreement.  Keep. it. simple.  So, I didn't pull out all of my Christmas decorations and instead pulled out only a few this year.  The ones that add the Christmas glitter and cheer! Our New England Christmas is accented with simple DIY projects that add the perfect detail.
For my New England Christmas, I wanted to have a white flock Christmas tree. Real flocked trees are easily found in Georgia, but you do have to pay a hefty price. We had flocked trees the last couple of Christmas's, and they just add a level of elegance to your Christmas decorating.
Well we had a hard time trying to find real, flocked trees here in Connecticut. So, to save money and time I decided to buy two cans of white flock snow spray for just a few bucks and spray our real balsam fir Christmas tree. It was a great idea, and so easy to do! I actually sprayed it right in my living room. I did cover the floors with a disposable paint cover, and I did pull the tree away from the walls. But it was very easy to do and to clean up I just wiped it away. Also, you need to let your tree dry for about 12 hours before putting on ornaments. I wanted to keep the trees with a light dusting. I did have enough spray to add more fake snow but liked the look of it with just the dusting.
SHOP THE POST:


Another easy, simple DIY project to create a New England Christmas is buy a can of copper spray paint and white pine fir garland or green clippings and seeded eucalyptus and spray them copper!  I saw this easy and budget friendly idea while shopping at Terrain, and loved it!  They spray painted most of their real garland around the store.  I love the results and add the metallic accent real greenery all around the house–in my wreath, garland, Christmas tree and vase arrangements.  
I love my thick wool cream throw from Mutze hats.  It is hand knitted and one of my favorite winter home decorations.  I linked a similar version from Serena and Lily.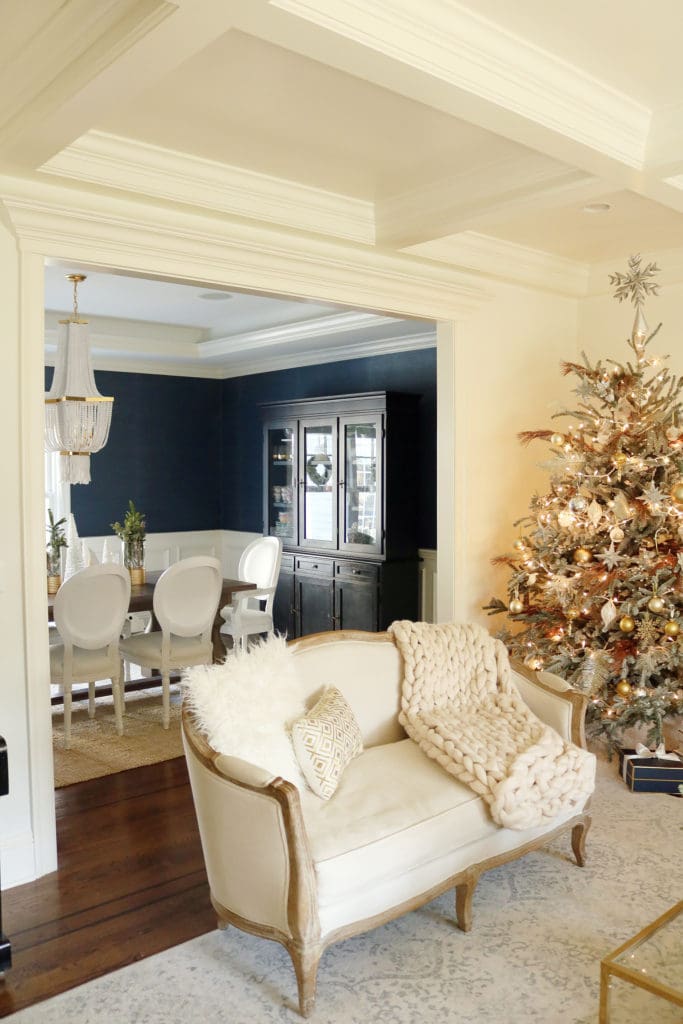 SHOP THE HOLIDAY DECORATIONS: