The best faux fur coats I am loving right now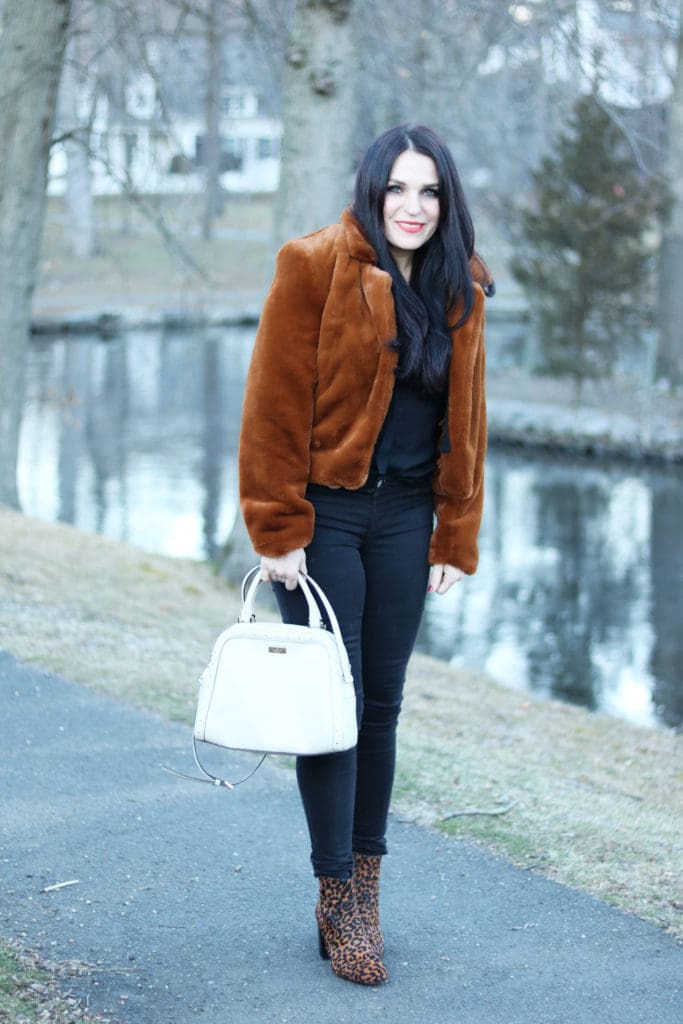 Living in a cold area where winter temps are usually in the 20s and 30s, the best faux fur coats become your must-have winter item. Actually, quite a few people in my area of the world wear real fur coats because it's just so, so cold. But it's been quite a shock to my beliefs and ethics having so many people I know wear real fur coats. Like it's the norm? But maybe it's the norm in the northeast?? I don't know. I thought society was over wearing real fur but it seems to be making a comeback in the fashion world. I am trying not to judge because I've been one to believe that there are really great synthetic fibers that can give you the best warmth or close too it for cold winter weather.
I will say that I love this faux fur bomber coat. It's so soft and has this luxurious feel. I've been wearing it with casual attire or dressing up for date night. I styled it with these leopard bootie heels. The best faux fur coats are plush with a cozy-chic look. Go glam with these best faux fur coats that I am loving right now. Most of them are under $100!

Faux Fur-Lined Collar Coat