Tips for Hanging Removable Wallpaper–It's so easy!
Thank you Rocky Mountain Decals for providing your beautiful wallpaper for this tutorial!
Somehow my oldest daughter always seems to get first dibs on bedroom renovations. Do you remember her tween coral and pink bedroom? Well, it was the first room to be done in our Georgia house. And lucky girl, this bedroom will probably be the first done in our Connecticut house! We knew we wanted to switch out the originial coral and turquoise paint colors in this room for more of a serene, boho-chic teenager bedroom. So we decided to paint the whole bedroom white and do a wall of wallpaper. We just loved the wallpaper in her old bedroom, but wanted this wallpaper to be more sophisticated, but with a bohemian style. We are so happy that we settled for Rocky Mountain Decals Snowy White removable wallpaper. I learned so much during this installation that I wanted to share tips on how to hang removable wallpaper.
Why removable wallpaper? Well, I love the fact that you can just peel and stick, and it requires no professional installation. When you move into a new house, there is so much expense going out to get settled into the home. To tackle a project on my own was very attractive.
There are also so many beautiful wall prints that come in removable wallpaper. I had looked through numerous wallpaper samples and couldn't find a permanent wallpaper that was in our budget and had that boho style we were looking for. They were either way too expensive or too juvenile.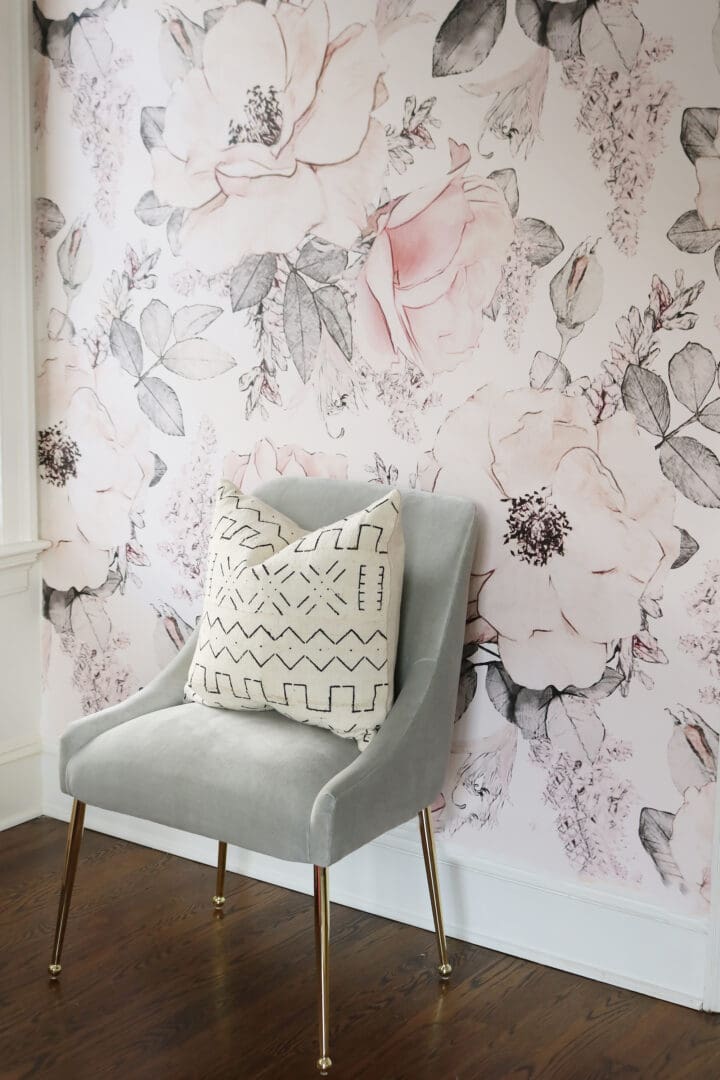 For this DIY, I decided to make a video! My first! So please give the video thumbs up and comment. Video is linked at the end of the post. My goal this year is to make a video for my DIYs, but also post a step-by-step written tutorial. Since this was my first video, I completely forgot to take pictures of the process! I'm learning. So many things I learned also while taking this video like look more presentable and wear makeup and clean yourself up! Anyway, this DIY for "How to Hang Removable Wallpaper" will just be a video. But I have helpful tips that I didn't really include in the video below.
Tips for How to Hang Removable Wallpaper
One of the things I wish we did before we hung the removable wallpaper was paint the wall white. I didn't think we needed to because it's just peel and stick, and you usually don't need to prime with removable wallpaper. But the wallpaper, as you can see, has a white background, so up close you can see a tint of coral from the wall being painted that color. You can see the "before of the room" in the video.
Removable wallpaper comes in panels of different lengths. I suggest ordering always longer and then trimming the excess wallpaper. Walls sometimes aren't even especially with trims. And you don't realize until you are hanging wallpaper. It's best to go with more than less.
Use a ruler or leveler to keep your wallpaper straight. When hanging removable wallpaper, the wallpaper tends to get off course and you find toward the bottom of the wall that the wallpaper has shifted. The good thing is with removable wallpaper, is you can just unpeel and re-stick. But keep in mind, the number of times you unpeel and re-stick the paper, it lessens the stickiness of the glue. I made sure to go slow and tug and pull to keep the wallpaper edge to edge and the seam seamless
Use a smoothing tool to get out air bubbles. I had found that when I went slow peeling the backing and smoothing, there was hardly any air bubbles. But when I went fast and not smoothing as often, air bubbles would pop up.
Have a helper on hand! Just peeling the backing down is best when you have a helper. Also, they can help keep the wallpaper panel straight as you are taking it down the wall.
Okay let me know what you think about the "How to Hang Removable Wallpaper" video! Stay tune to see the complete bedroom!!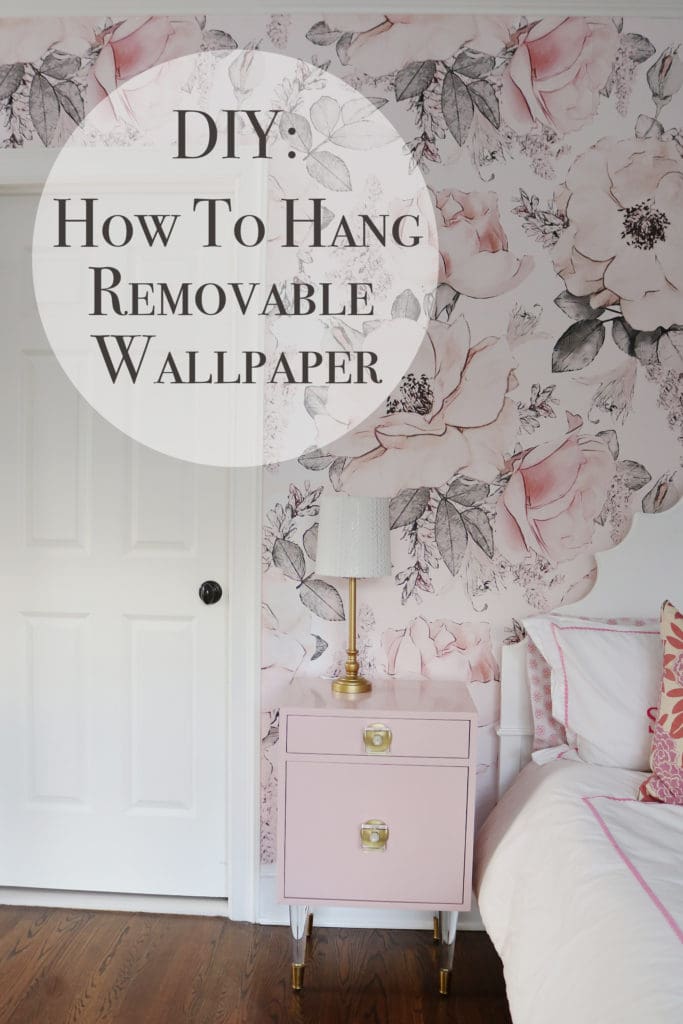 Shop other FLORAL Removable Wallpaper:

Shop Geometric Removable Wallpaper: