This Milk Bath recipe for Dry Skin is made with goats milk, which will leave your skin feeling so soft and smooth.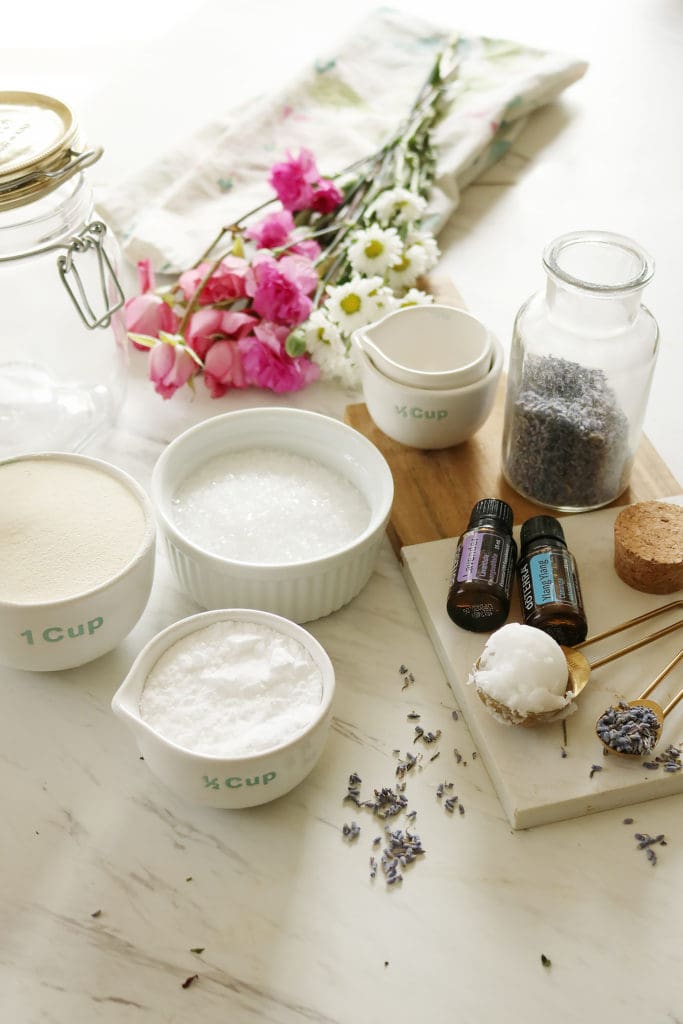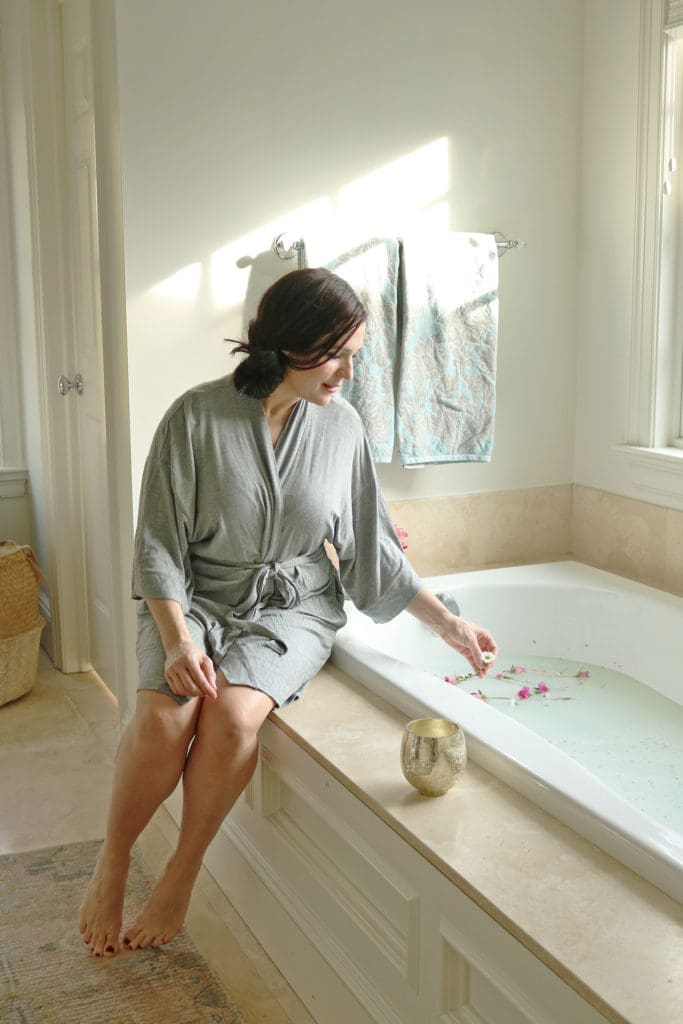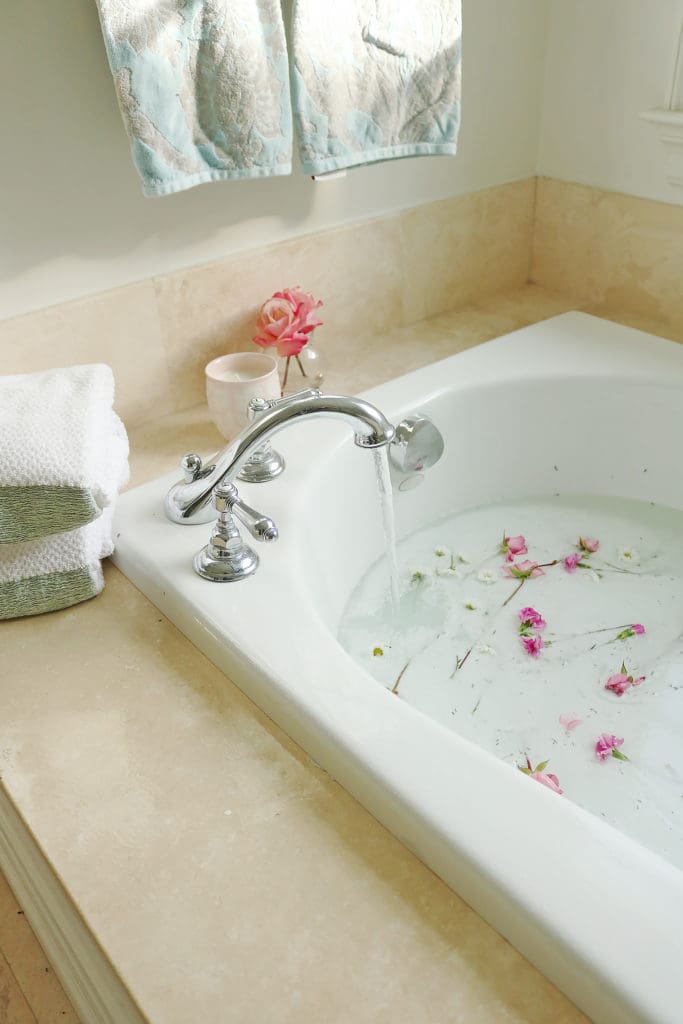 This winter has been brutal to my skin. The wind is blowing and the temperatures have dropped to single digits. Dry itchy, chafing skin has arrived on my legs and hands. I've been lathering up the lotion but it seems to only relief the pain for a bit. My arms have dry spots. Even my face has dry patches! Time to really focus on healing my skin during the winter months. After living in the South for seven years, I forgot how cold the Northeast can be! I pulled out all of my favorite winter must-haves, but my skin needs more attention and something to bring in moisture. Then I remembered my milk bath recipe for dry skin that I used to take every week during the winter months when we lived in Connecticut prior to our move to the Georgia. I would even draw up a bath for my babies to take a milk bath just to keep their baby skin soft and smooth.
What I love about this milk bath recipe for dry skin is that the primary ingredient is goat's milk, not cow's milk. I like to use powdered goat's milk because usually I make a large batch and store it in a jar for longer shelf life and of course multiple milk baths. You can get powdered goat's milk at any health store or through the link. Goat's milk has wonderful benefits for the skin. Goat's milk has a high content of alpha-hydroxy and lactic acid, which helps break down dry skin and brings new cells to the surface. It also has a high fat molecule content making it extremely moisturizing. In addition, it is packed with Vitamin C, D and E which all aids to making your skin younger and fresher.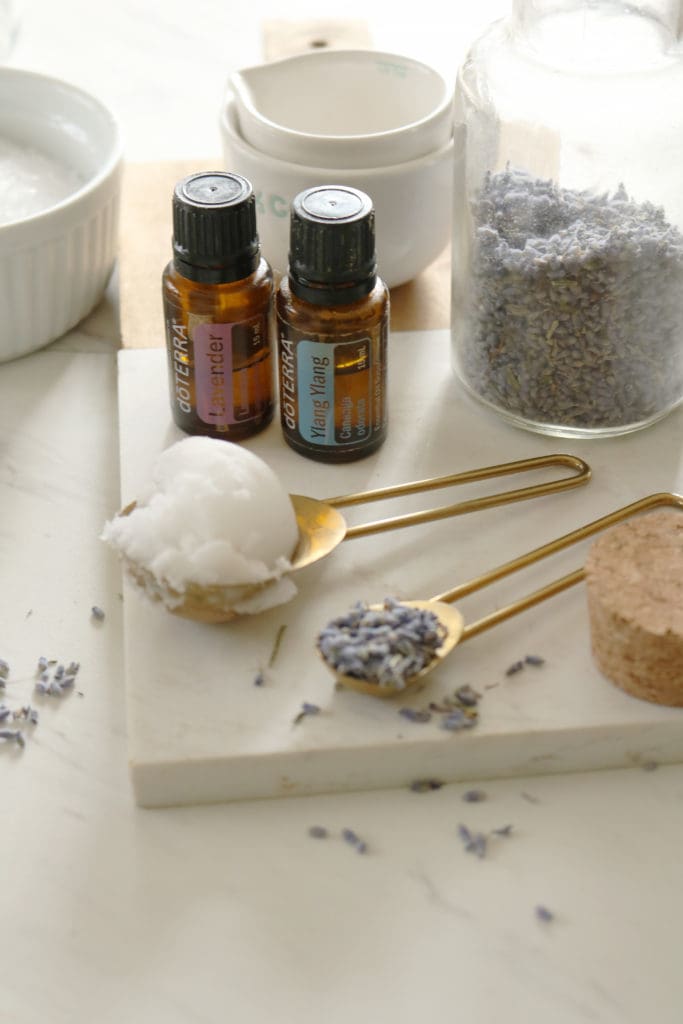 The other thing I like about this recipe is that it has coconut oil and I did a whole post on the benefits of coconut oil and how wonderful it is for your skin. Also for added scent for also skin benefits, you use Lavender essential oil or Ylang Ylang essential oil. Lavender essential oil is great for the skin because it is antibacterial and can kill bacteria that penetrates the pores. I like to put Ylang Ylang essential oil in it also because it balances the emotions, which is great for relaxing during a hot milk bath.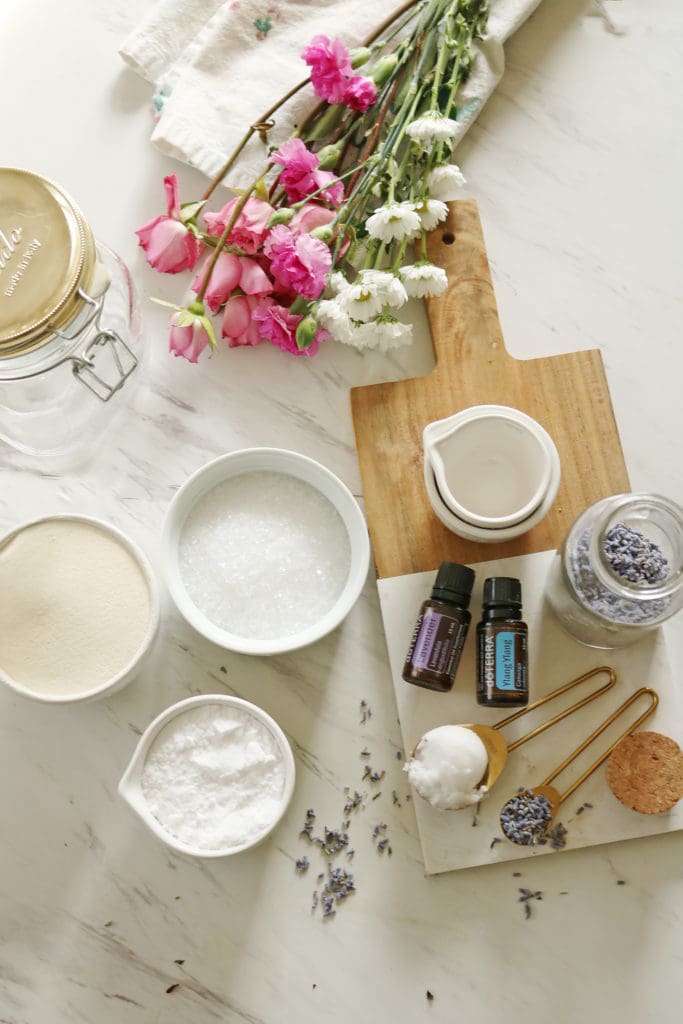 Milk Bath Recipe for Dry Skin
**Add fresh roses and flowers and make your milk bath for two this Valentine's Days!**
Pour all of the ingredients in a jar that can seal. Store the the milk bath recipe for dry skin in a cool, dry cabinet along with your other bath products. This milk bath recipe for dry skin is great for a bath for two. Enjoy it this Valentine's Day and make sure to add fresh cut roses and flowers to make it romantic!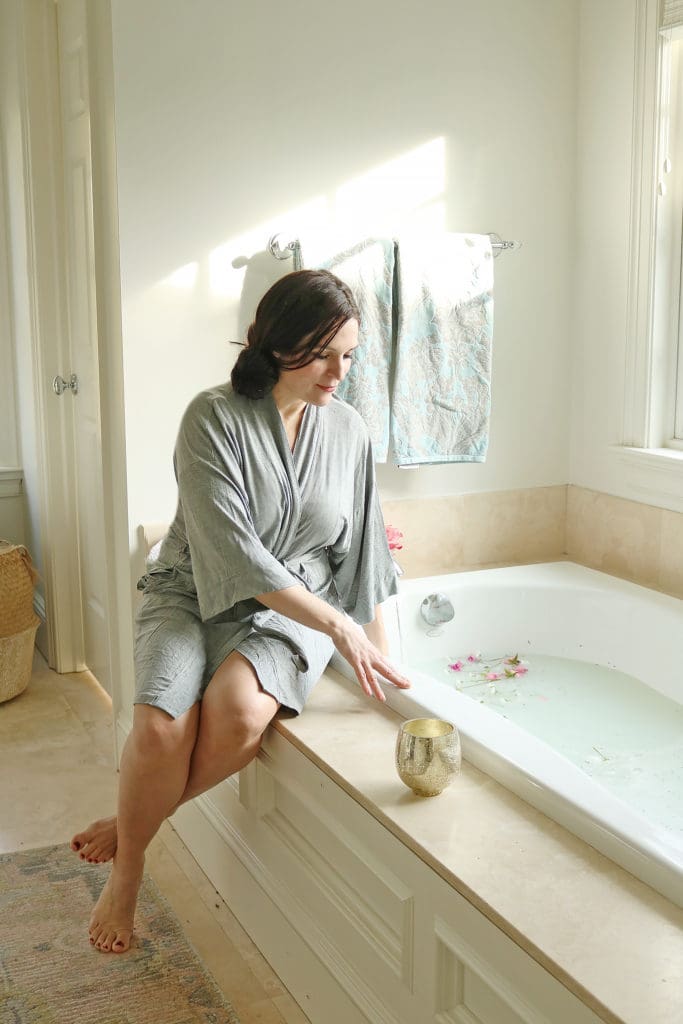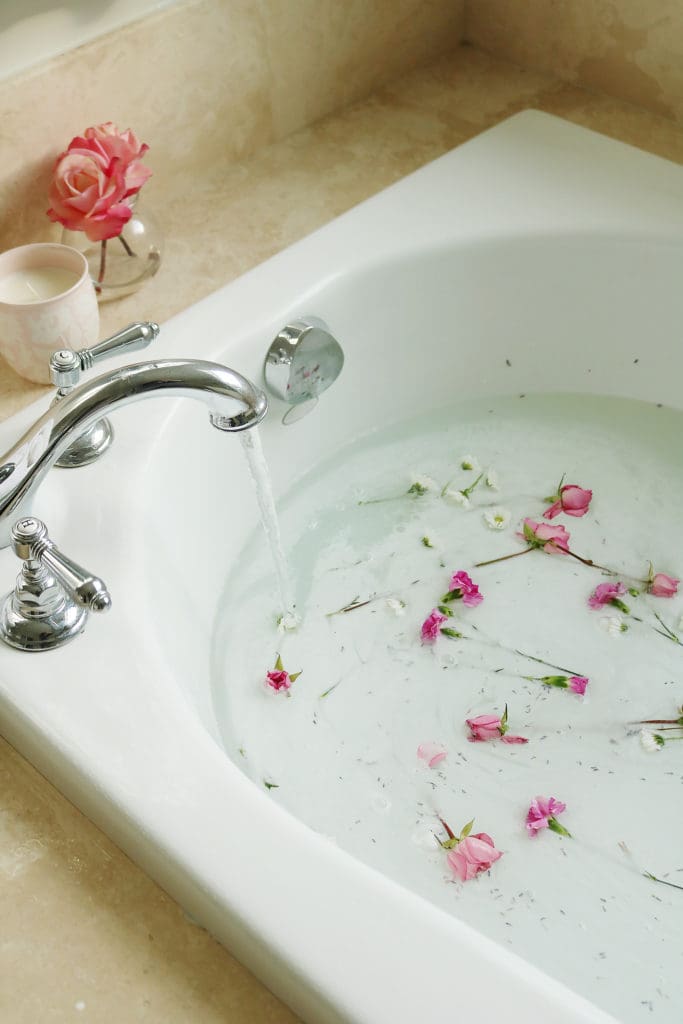 SHOP the POST: