Put together these items to make a Galentine Gift box for your best girlfriends for Valentine's Day
Everyone loves fun, unexpected gifts and surprises, especially when it comes to close friends. Valentine's Day is the perfect way to show love to your besties! This Valentine Gift box idea is such a fun one because it is inexpensive and filled with random, but fun and silly knick knacks. Of course you need to throw in gorgeous cut flowers and cinnamon candy and even chocolates. But the rest of the items that I like to fill the Valentine gift box idea are items that I usually find in the under five section of Target or the travel-size beauty section.
The Valentine Gift box idea will sure bring a smile on anyone's face. You can tailor the gift box to guy or a child depending on what you fill it with. But I like to make sure there is always something sweet to eat, something fun to read, flowers, beauty or hygiene and then the rest random knick knacks. I try and keep the Valentine gift box idea under $20, but of course price is up to you. But keep it within a box size is what is the most important and makes it fun to throw together.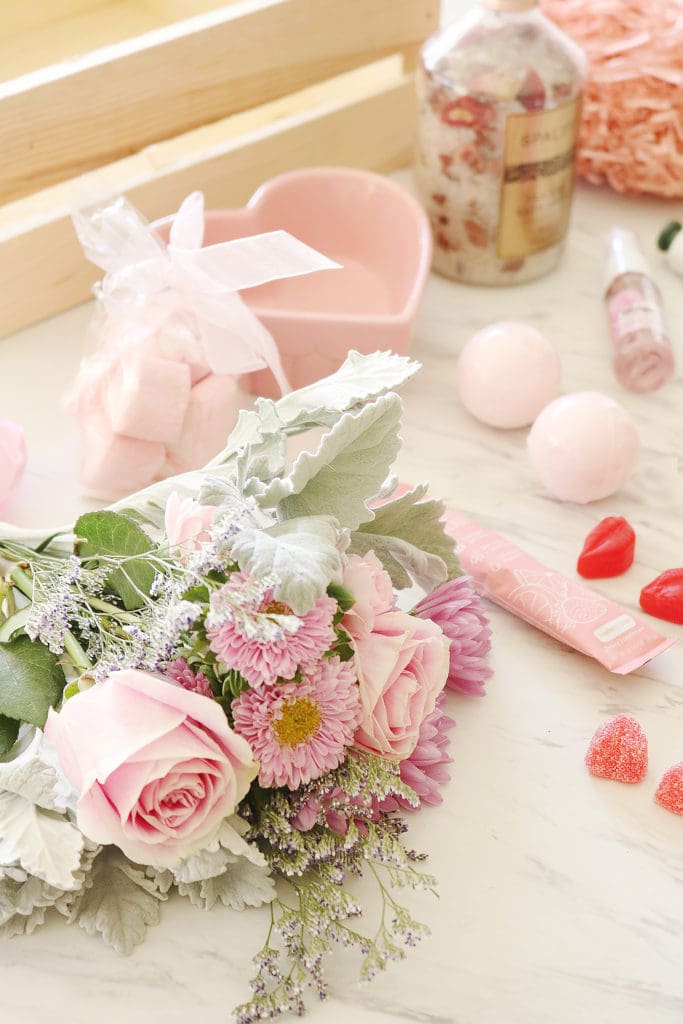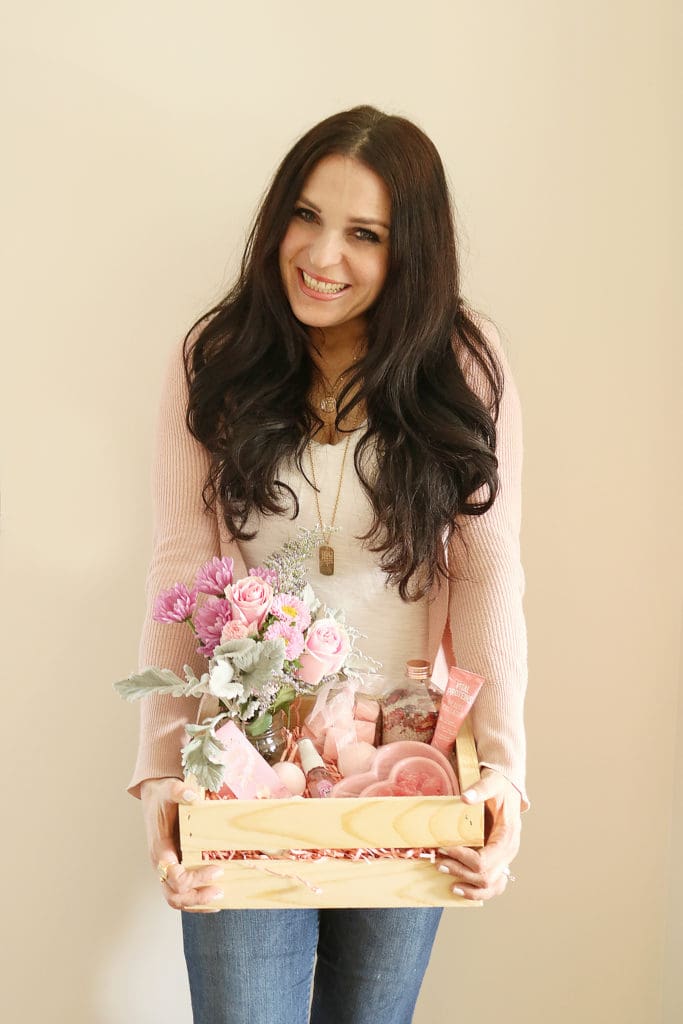 Everything I put in this Valentine Gift Box came from Target. The crate box is from Michaels. I always like to put a paper shred filler in the box. The box all together is about $25.
I love filling Valentine gift box ideas with fun silly items. They always put a smile on the face! Here are some fun random Valentine items to throw in your next Valentine gift box.