5 Fashion Tips for Winter to Spring Transition Outfits

5 Tips to Winter to Spring Transition Outfits
With winter that has been mostly in the 20s and below, we are so eager for spring to begin. Can it not come any faster?! Daylight savings time is here and the tulips are breaking ground but there is still a cold wind chill in the air to give it a bite and the need to wear a warm jacket. I am ready to pack away all my chunky cable sweaters, but still need to stay warm. Winter to Spring Transition outfits is all about combining a little bit of winter with a whole lot of spring.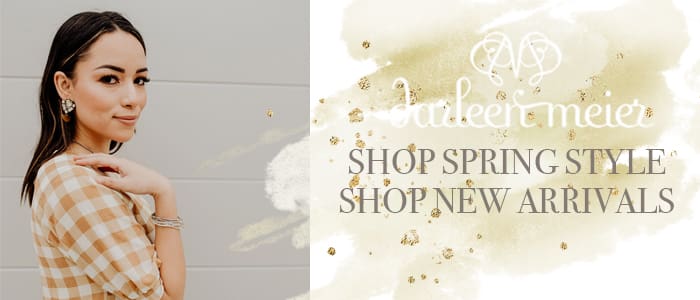 Here are my 5 Tips to Winter to Spring Transition Outfits:
Don't put away the Coats…yet. Keep the out the ones that are lighter weight. The mornings are still chilly. I like to wear lightweight wool wrap coats. They have still a winter look and with a mix of a cardigan style. I also like wearing denim jackets and trench coats.
Show a little ankle with a block heel or loafer shoe. This is the time to pull out those close-toes flats like loafer shoes, ballet flats, block heels. They are a classic Spring staple and polish off any outfit.
Wear an Eyelet top. Did you know? Spring is known as the eyelet season, which is so appropriate. Wear a white pretty eyelet top with denim jeans, and you will be feeling like spring is right around the corner.
Wrap it, tie it, put it in a bow. Time to pull out your Wrap Dresses. Wrap dresses are the perfect transitional winter to spring dress. Wrap dresses are lightweight, but can be worn with tights and boots if needed. On those warm days, sandals or mule slides look appropriate without look like it's the middle of summer. I also like how the wrap dress can be worn from work week to weekend.
Say goodbye to neutrals and wear spring colors. My color of choice is pink. Put away the dark neutrals and pull out the bright colors. You'll be feeling like you are matching with the spring flowers.
Spring Coats

Loafer Shoes

Eyelet Top

Wrap Dresses

Spring Colors