5 Easy Spring Updates to Your Home that won't Break the Budget
I don't know about you but when the warm weather rolls in and the grass gets greener and the spring flowers show up, I start to get the spring cleaning itch. Usually the spring cleaning itch involves not only cleaning and organizing, but also updating the home with a fresh spring feel. I've done a few posts on spring updates to your kitchen and bookcase, but I thought this year I'd do 5 easy spring updates to your home. They are simple and budget friendly, but will add color and will cheer up your space!
Fresh Flowers and Foliage
This one is so easy! Go pick up some spring flowers from your local market. They are usually priced really well during this time because all the spring flowers are blooming. Or if it's a possibility, cut flowers from your yard. I usually like to do one large bouquet of flowers and then smaller flower sprigs in candle holders and place them on end tables and bathroom counters. Don't forget about all the spring branches that are blooming. Those are a favorite for bring in doors.
Add a pop of color with New Pillows
Pillows are an easy way to a spring update on your sofa and living room space. They add a pop of color or simply add a new home trend to a bland space. I try to get pillows in pairs for balance in home design. If you want to keep your home minimal, then update with lighter or neutral pillows. Pillows can get expensive but there are many great alternatives that are easy on the pocket.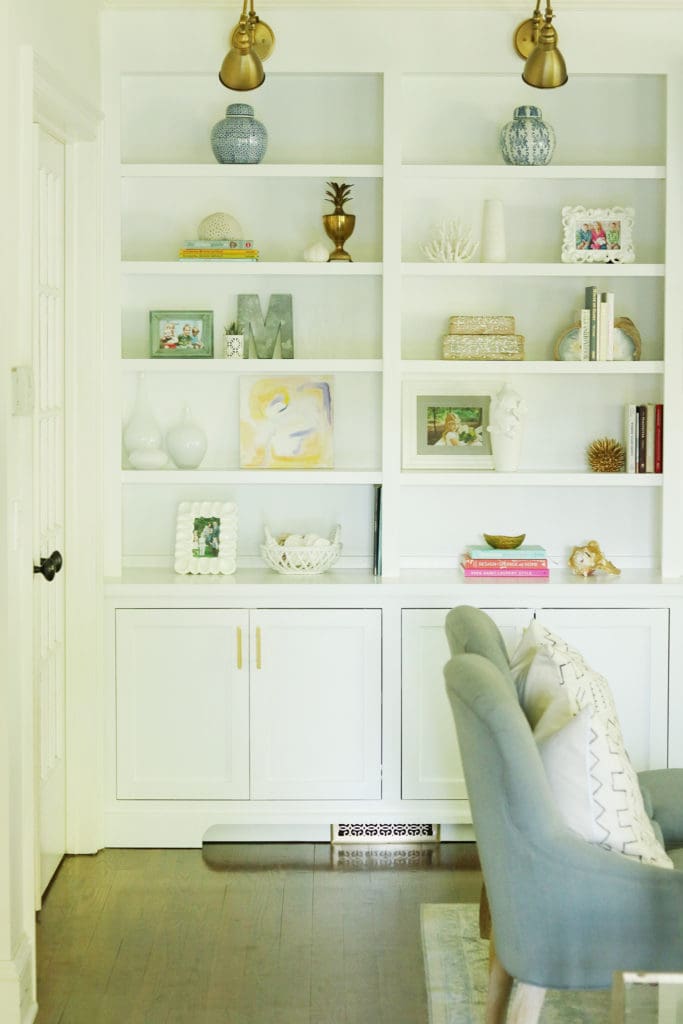 Change Around Your Artwork
Changing around your artwork is an easy spring update to your home. You can change framed artwork and replace with floral postcards or prints or wallpaper prints. I love supporting local artists so I always treat myself to a new original painting every year and the best time to do that is during the spring. Etsy always has great original artwork.
Buy A New Vase Or Home Decor Item
I love to head to Home Goods to find something new to place on an end table or my built-in bookcase. They have a great selection of fun home decor items that are usually under $20. I also love Target OpalHouse and World Market. You can usually find a cute new vase, candle holder or tray for your coffee table.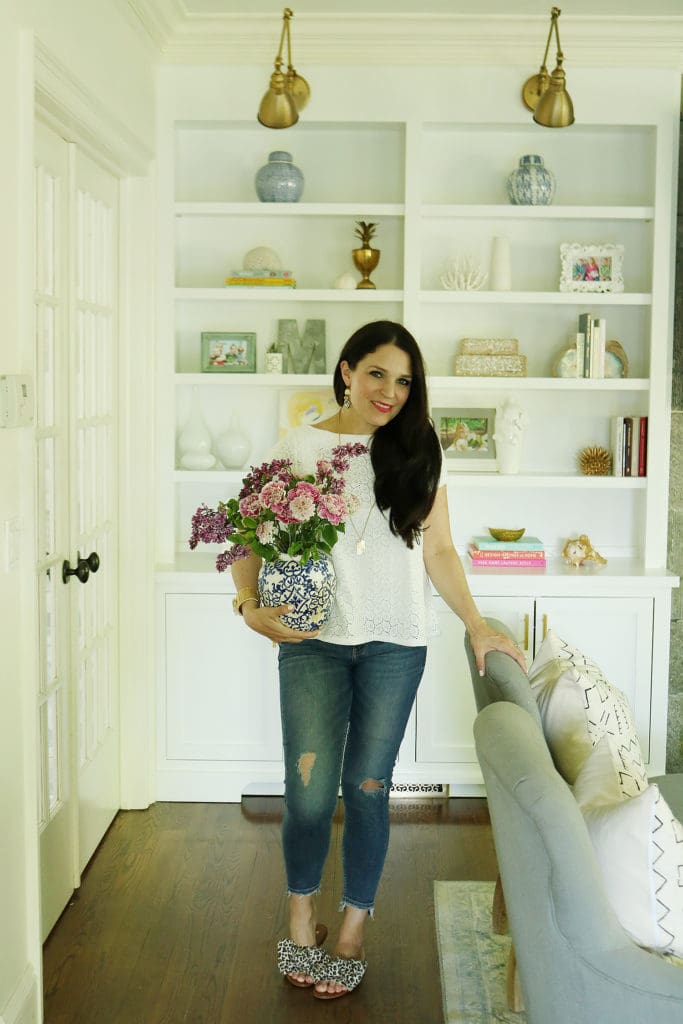 Change Your Furniture Around
Many people get stuck in their ways, but sometimes a room will open up and feel more inviting when furniture is changed around. I'm not talking about huge changes, just subtle changes like moving a chair in your dining room to the living room. Or moving an end table to another location. You will be amazed how much you love it or hate it! My kids are always voicing what they like and don't like, but it's fun to change rooms up a bit.