Free Calendar Download for Our Fashion Girl Series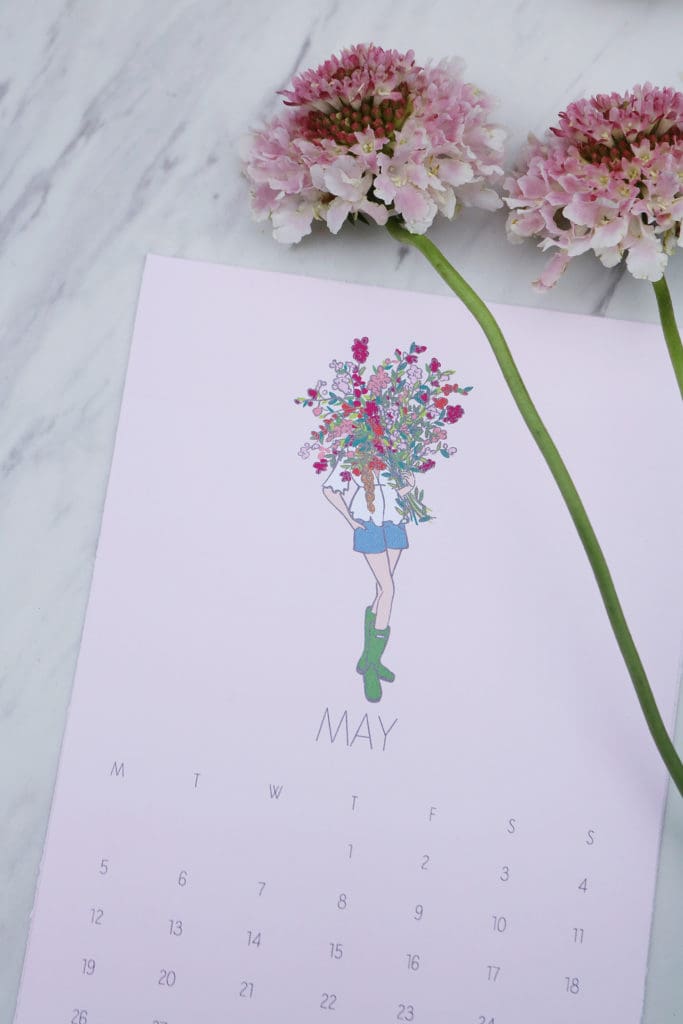 Covered in spring flowers, our May Fashion girl loves all things spring, especially the flowers. She is gathering up cut flowers to fill her home and send to neighbors and loves one! She is the perfect pick for our FREE May Calendar Printable 2019 Fashion cover girl.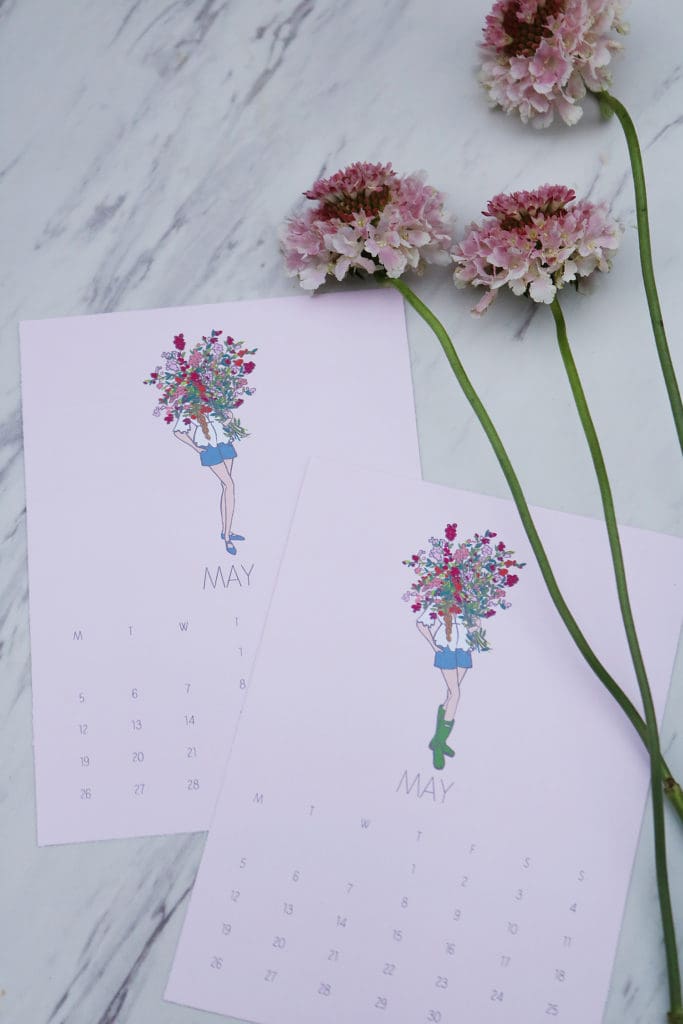 We couldn't decide if she should be wearing galoshes or ballet flats, so we added both options for your download and you can decide which one you love the most! Both are so cute, and will be perfect to add to your desk or computer desktop. Remember these are formatted so you can cut the bottom off and frame the fashion girl. By the end of the year you will have 12 darling fashion girl for a cute fashion girl gallery–all for FREE!
You can still download the last few months–February, March and April . They are also all FREE downloads.
Download May Calendar Printable 2019