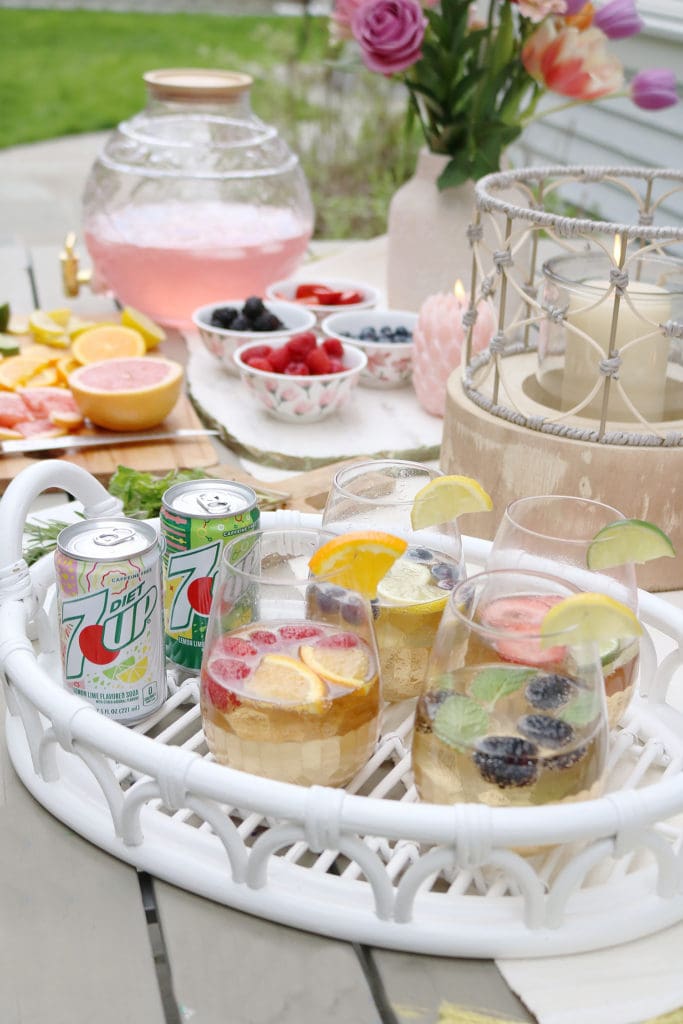 Disclosure: This post is sponsored by 7UP but the content and opinions expressed here are my own.
When the weather warms up, the fruity drinks come out! Summer time is the best time to mix up fruit-infused summer drinks because this is the time produce is the freshest. We do a lot of summertime entertaining in our backyard, and I always like to have a drink table where guests can mix their own drinks. I usually fill a drink dispenser with 7UP, which is the perfect drink base for mixing with fruit and other ingredients. 7UP is neutral in flavor but still sweet, so it pairs well with punch, other sodas and fruit. If you want an alcoholic drink, it also works well with vodka or gin. Having a drink-mixing table with summer fruit drink recipes with 7UP is a great way for your guests to mingle and enjoy their drink of choice.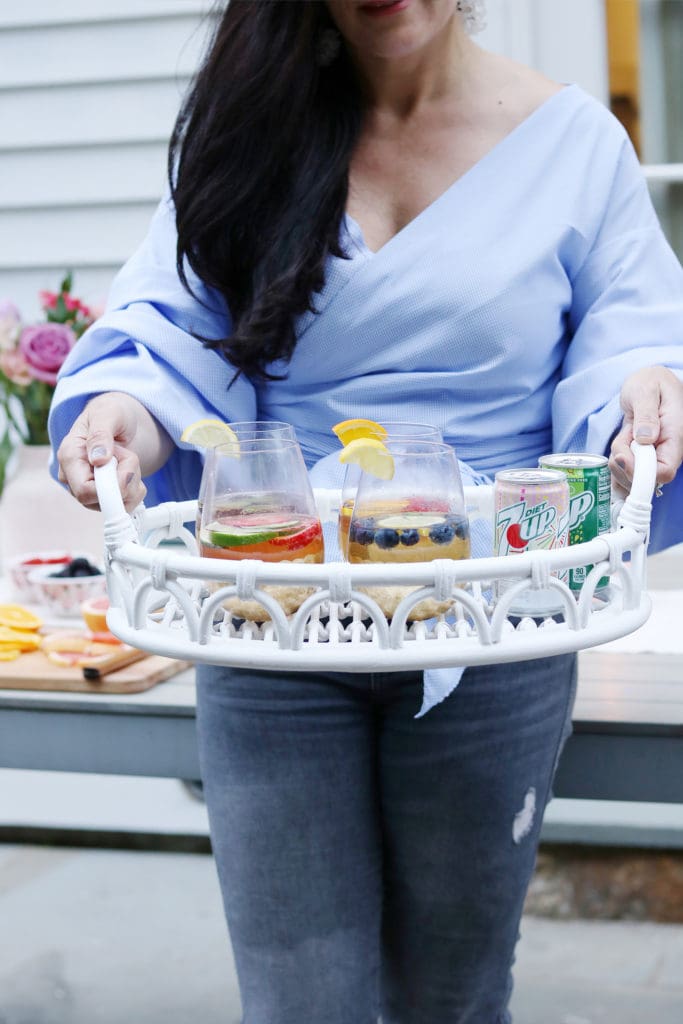 With just a little preparation, 7UP can help get your party started with these delicious summer fruit drinks! To set up a drink mixing table, serve your cut-up fruit in groups of families like citrus, berries, melons, etc. You can use large cutting boards to serve your oranges, lemons, limes, grapefruit then use small decorative bowls work great for berries and a large decorative bowl for melons. Don't forget fresh herbs; they add a flavorful depth to mixed drinks. Have a little jar of toothpicks out on the table, so guests can use a toothpick to put the fruit in their drinks. Simple, quick and easy.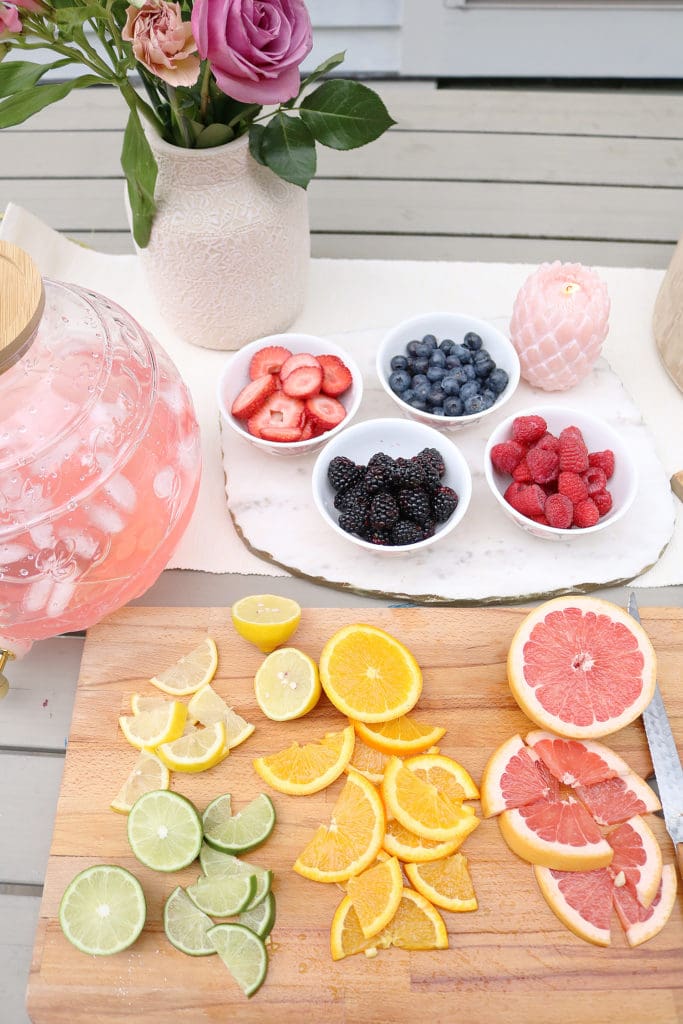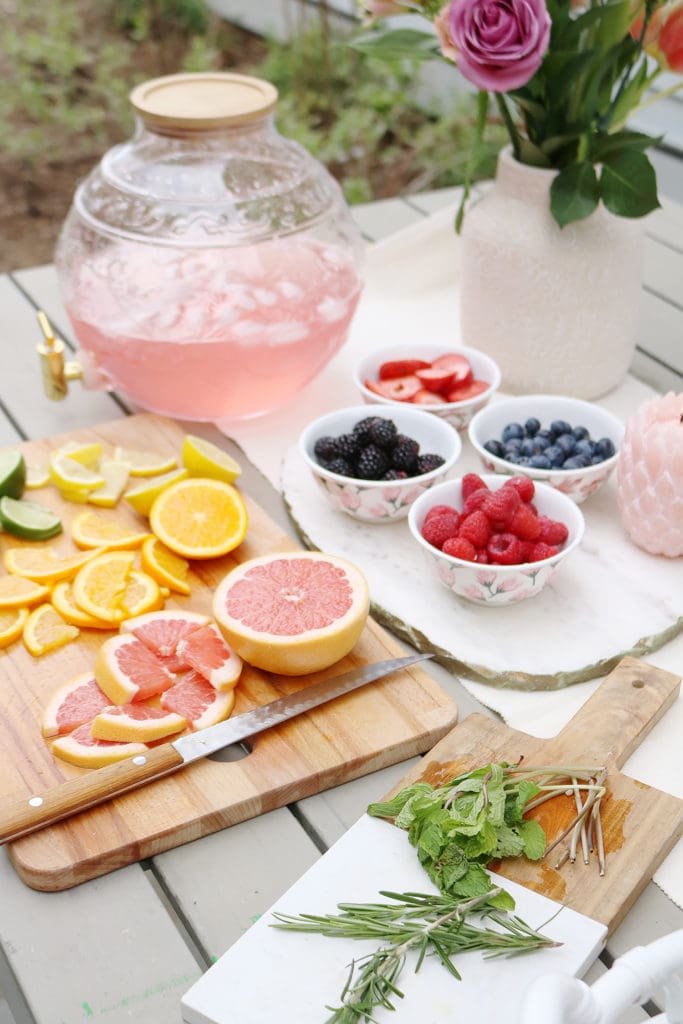 You can pour 7UP in a drink dispenser or you can stop by your local Kroger store and pick up a 6-pack of 7UP wrapped in their limited-time only summer packaging, which is perfect for displaying on a mixing table! These summer fruit drink recipes with 7UP are easy to mix in just three steps! Make sure to download the free printable (link below) to use at your next summer gathering and display it on your drink mixing table as easy instructions for creating your own fruit drinks. Different fruit combinations are included to make it easy for your guests when they are mixing their drink. Have fun with it, and your guests will have fun mixing these summer fruit drink recipes with 7UP!