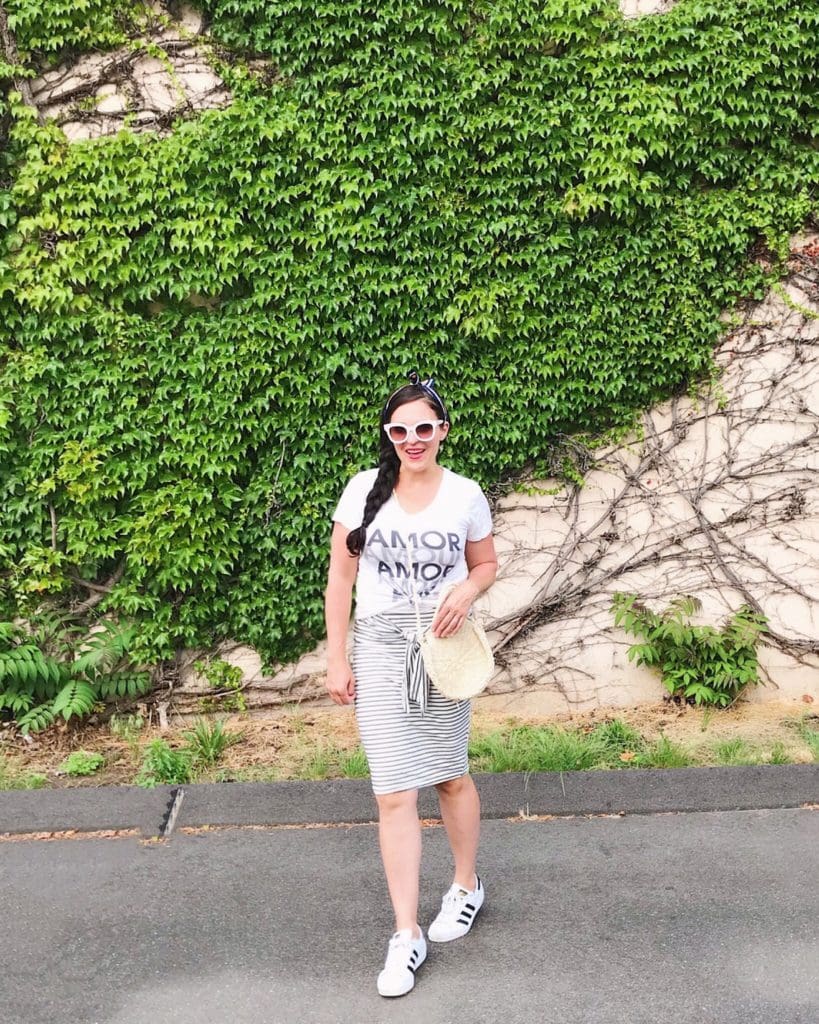 Graphic tees summer trend are making their mark this season. I love it because I have a drawer full of random tees that I have held on too, and many of them I wore in high school! From favorite bands to favorite quotes, slap it on a cute fitted, cotton t-shirt and it is ready to be styled with so many different bottoms. Jeans are usually the way to go but I've seen graphic tees styled with leopard skirts or black dress pants. Wear it on casual Friday and through a blazer over it. So many fun stylings options with the graphic tees summer trend. I wore mine with puma sneakers and a striped skirt.
Here are a few of my favorite styles:

Don't forget to sign up for my Nordstrom Giveaway! Last week!
Time to treat yourself to a Summer Nordstrom shopping spree!
I've teamed up with a group of bloggers to give you
a chance to win a $750 Nordstrom Gift Card!
To enter: complete the steps in the rafflecopter below. The more steps you complete,
the more entries you receive, and the better your chance at winning!
This giveaway runs until Tuesday, July 2nd at 12am PST
Winner will be announced here. Good Luck!
*this giveaway is in no way sponsored by Nordstrom.