Summer Trend Obsession of Woven Straw Bags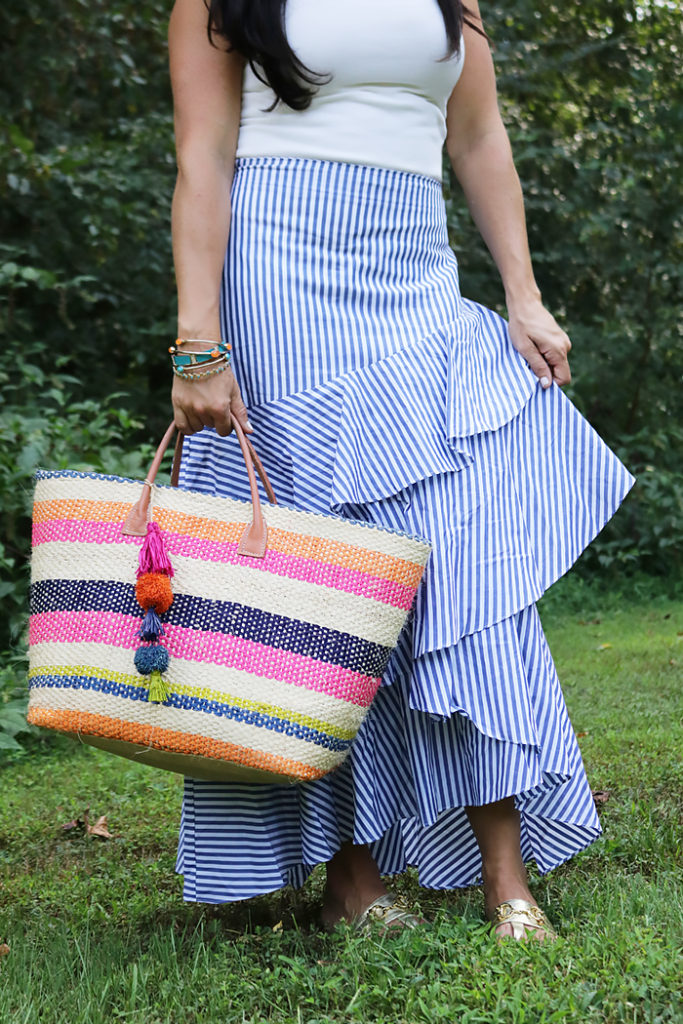 The summer trend continues with woven straw bags, and I am obsessed. There are so many cute shapes and styles. I love how you have dress it up with a tassel, ribbon or scarf or keep it simple and show off its weave. There are plenty of styles to choose from–straw, jute, natural raffia, bamboo. And come in many different shapes like circular, half circle, cube, octagon. So many different woven straw bag styles and the best part is the availability is on a wider and prices are variable.
There are some woven straw bags that come with leather or stitched lettering, but I love the buying the simple woven bags and doing my own DIY to the bag like adding a simple ribbon or tying a scarf around the handle. You can make your own tassel or buy an inexpensive tassel. Another fun and easy DIY is grabbing a child's hair bow and clipping it on the edge of the bag. Everyone will be asking where you got your woven straw bag!
1 | 2 | 3 | 4 | 5 | 6 | 7 | 8 | 9 | 10 | 11 | 12 | 13
Sign up for this Nordstrom Giveaway to snag one of these bags!
Time to treat yourself to a Summer Nordstrom shopping spree!
I've teamed up with a group of bloggers to give you
a chance to win a $750 Nordstrom Gift Card!
To enter: complete the steps in the rafflecopter below. The more steps you complete,
the more entries you receive, and the better your chance at winning!
This giveaway runs until Tuesday, July 2nd at 12am PST
Winner will be announced here. Good Luck!
*this giveaway is in no way sponsored by Nordstrom.