This post is sponsored by Brita, but the content and opinions expressed here are my own.
On the Go with Brita Filtering Bottle While Exploring the West Coast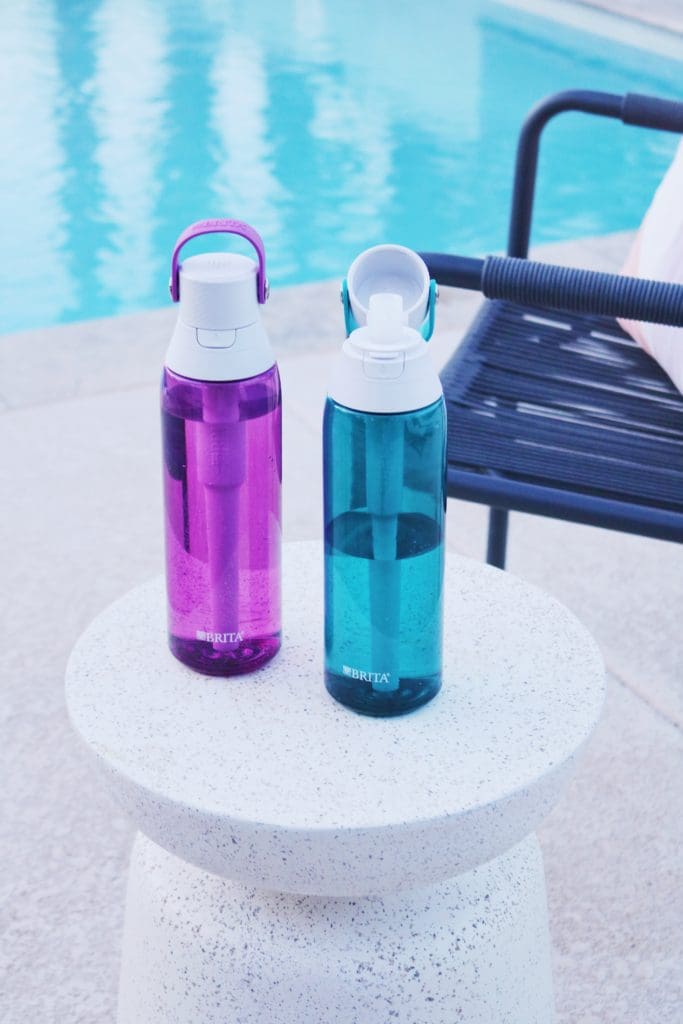 Our summer travels this year involved exploring the West Coast. From the red rock canyons of Southern Utah to the sandy beaches of Southern California, we packed in many miles and fun adventures along the way. When packing for our adventurous trip, I made sure to include the Brita Filtering Bottle because I knew it would provide me with great-tasting water wherever I would go.
Since we fly across country, the flight is long and tiresome. But I brought my empty Brita Filtering Bottle through airport security, and was able to fill it with a water fountain prior to boarding the plane. No need to spend money on overpriced water bottles that end up thrown away. Instead it's a bottle that filters as you drink to deliver hassle-free hydration anywhere, without the waste.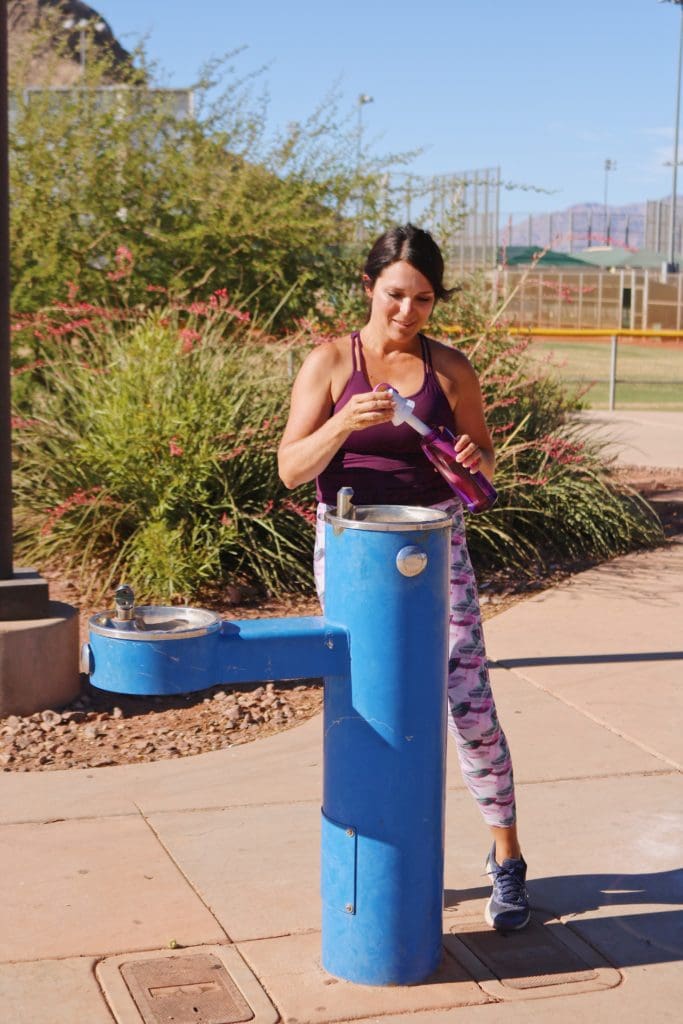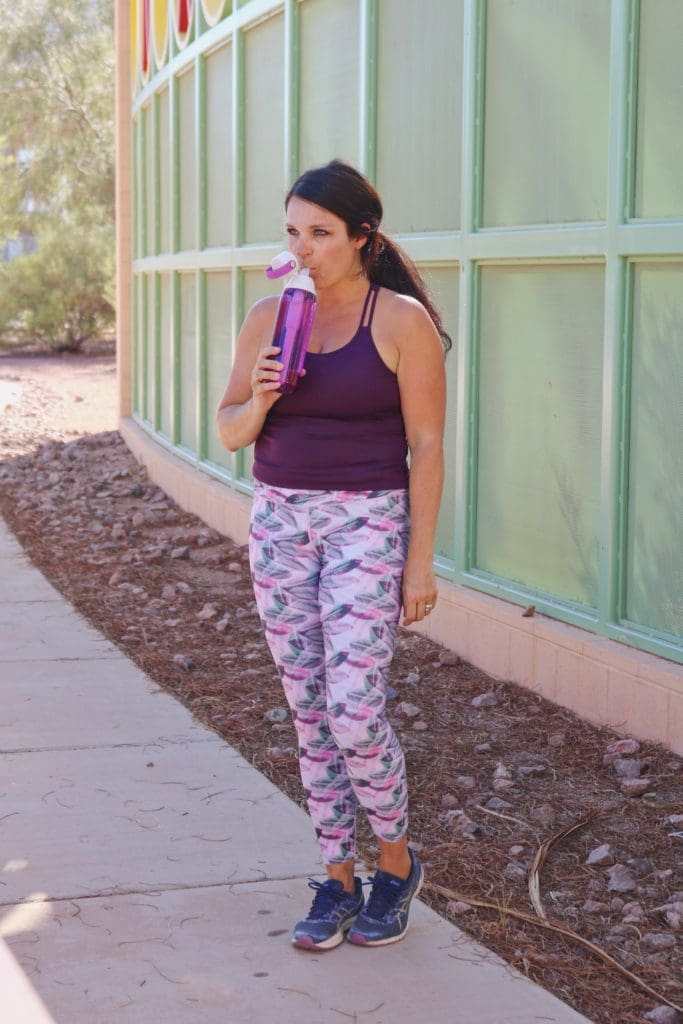 Along with hiking the hot desert and morning workouts in the park, we spent many days poolside. Hydration was the key to surviving the 100 degree heat. Instead of buying a case of plastic water bottles, which ends up as waste, the Brita Filtering Bottle Water provided cleaner, great tasting water that reduces the chlorine taste and odor found in tap water. It's also durable and BPA-free. I love the flip-up straw, which makes it leak proof and the carrying loop becomes handy when you don't want to carry a bag. Plus, these sleek 26 oz. bottles are cup holder friendly and available in six eye-popping colors. Just think—if you choose to use the Brita Filtering Bottle, it can replace 1,800 plastic water bottles a year! That is a lot! Ditch disposable bottles and save the planet! When we headed to California, it felt like the right decision not to drink out of a plastic bottle while surfing the ocean waves. Instead, using the Brita, I was helping to reduce plastic that ends up in the ocean.
Summer travel with Brita Filtering Bottle has been easy and convenient for cleaner, great-tasting water on the go and without the waste!