Birthday Dinner at the Beach for my 15 year old!
When you live just a mile from the beach and you visit so often that it's like your backyard, throwing a birthday beach dinner at the last minute is really quite easy. Stella's 15th birthday crept up and with how busy her schedule is, we were planning her birthday party at the very last minute. In fact we weren't even going to do anything, but she wanted something nice where she could hang out with her friends. So, dinner at the beach was my first thought and of course I had to put my own twist on it. Her 15th birthday beach dinner party turned out perfect. The weather was pleasant. The beach was not crowded–in fact they were the only ones on the beach the majority of the time. Many of the items– pillows, rugs, sheepskin, throws, lanterns, runner–were items from my house.
I bought the pallets at this location, and when you are done using them you can bring it back, and they will refund your money. Win, win. I then threw down an old vintage rug I had, along with pillows from the house. We brought the sheepskin throws for a cozy touch, and throw blankets if someone was cold.
We wanted to make sure we didn't bring any glass or breakables on the beach. So the plates were melamine plates, melamine dessert plates and bowls, along with plastic utensils and cups. Since I was so late in putting this together, I decided to have the birthday beach dinner catered by Palmers Market. The food was amazing! After the dinner, the girls wrote birthday wishes on large Chinese lanterns and then we launched them to the sky. It was magical!
I am so happy Stella enjoyed her 15th birthday and was able to hang out with all of her girlfriends. Such a sweet magical birthday beach dinner.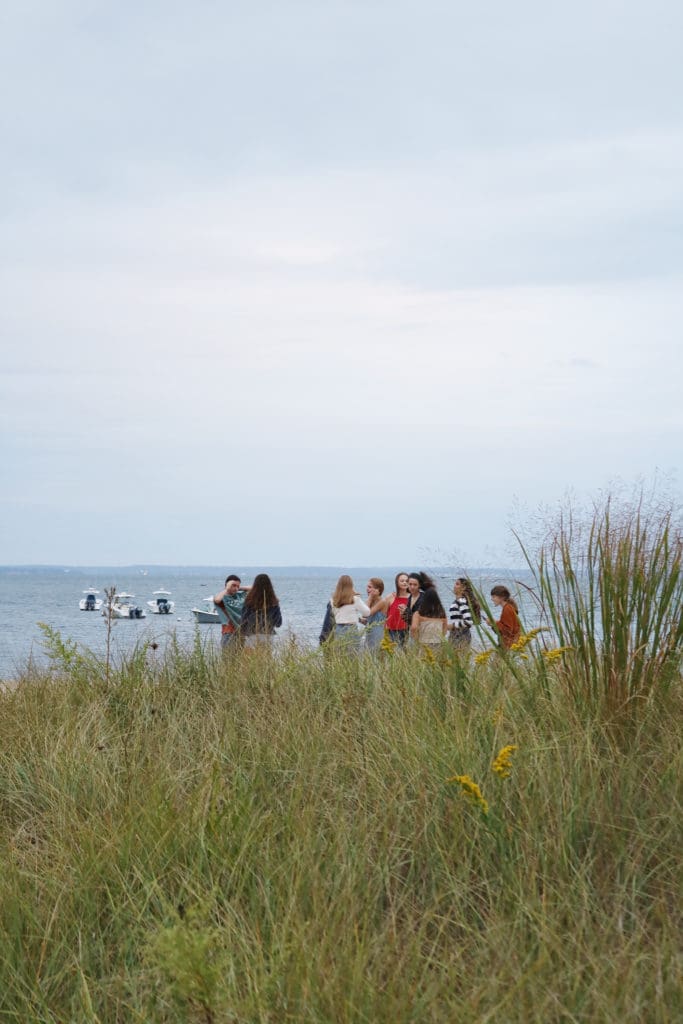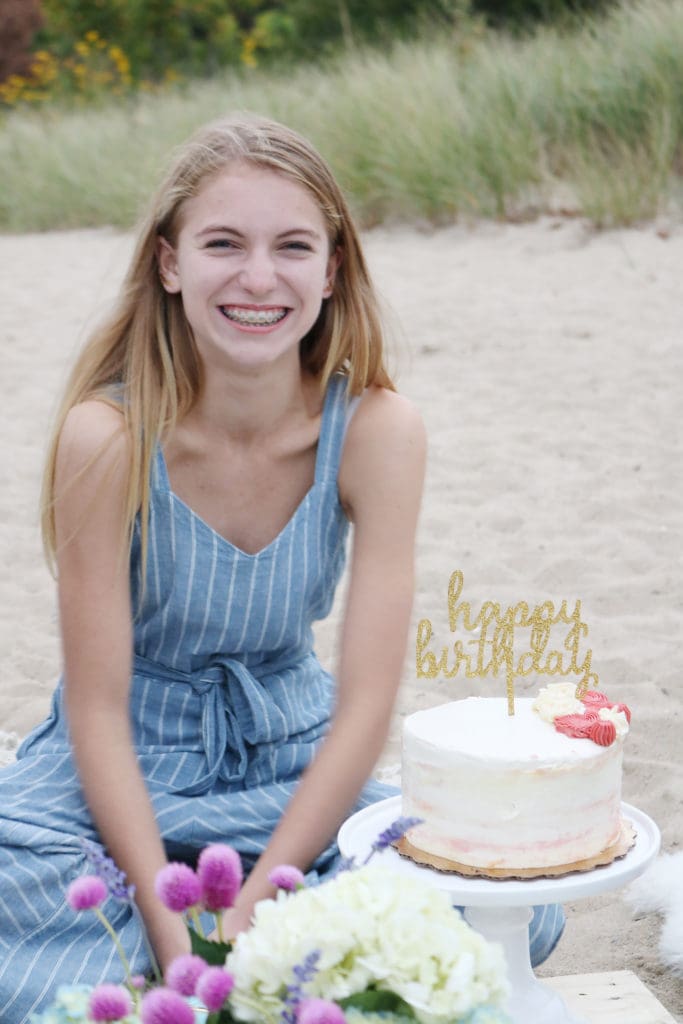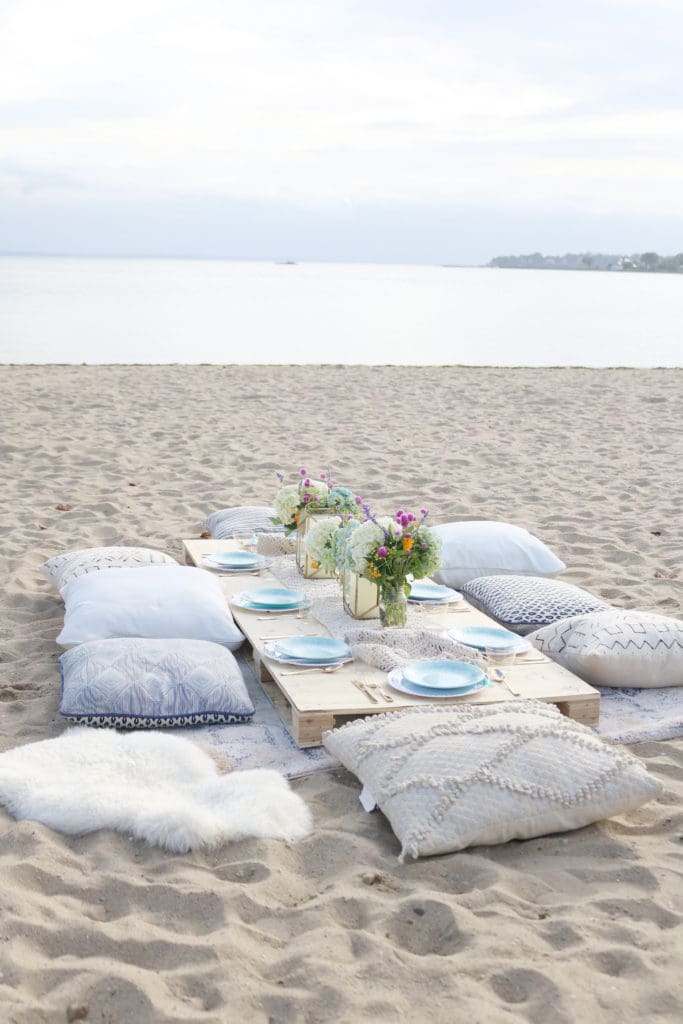 Shop the Post: