Earthy Fall Colors of Terra Cotta and Azure to Create an Elegant Moody Thanksgiving Table Setting
With each passing year, Thanksgiving is becoming more and more one of my favorite holidays. It's a time for family and togetherness around food, drink, company and good conversation. Love that there isn't the pressure like Christmas brings! Although I still love Christmas. If you've been following along for a while, you know I love to share my Thanksgiving tablespace. This year I wanted to go a more elegant style. I love all the earthy tone fall colors of terra cotta and azure so I wanted to bring those elements to my elegant moody Thanksgiving table setting. I'm not one who uses a lot of pumpkins for centerpiece decorating. Instead I like to have the "feel" of Thanksgiving without all the typical Thanksgiving decorating items. I also wanted to use some of my printables that I made for our table last year. They are such a pretty earthy tone printable collection. I highly suggest you use it on your table!
One of the elements to create an elegant moody Thanksgiving table setting is the use of candles, of course! These gold candle sticks were one of the first items I thought to use to create an elegant moody look. The terra cotta table runner is satin fabric and creates a relaxed, rustic look yet it's elegant. I picked this up at my local fabric store and bought it for only $9 for 12 feet. The linen napkins were casually knotted for another relaxed look.
The flower centerpieces were a combination of real and dried flowers and berries. I wanted them to have a relaxed, farm-like rustic look. The colors from the arrangements tie in the earthy tones of terra cotta and azure. And they also have that Thanksgiving feel with the berries and dried pomegranate.
I still need to get pictures up in our dining room, but I love how the earthy elegant and moody tones tie in with our dark blue grasscloth wall coverings.
Shop the POST:

Be inspired with our previous year's Thanksgiving Tables:
Chic Citrus Thanksgiving Table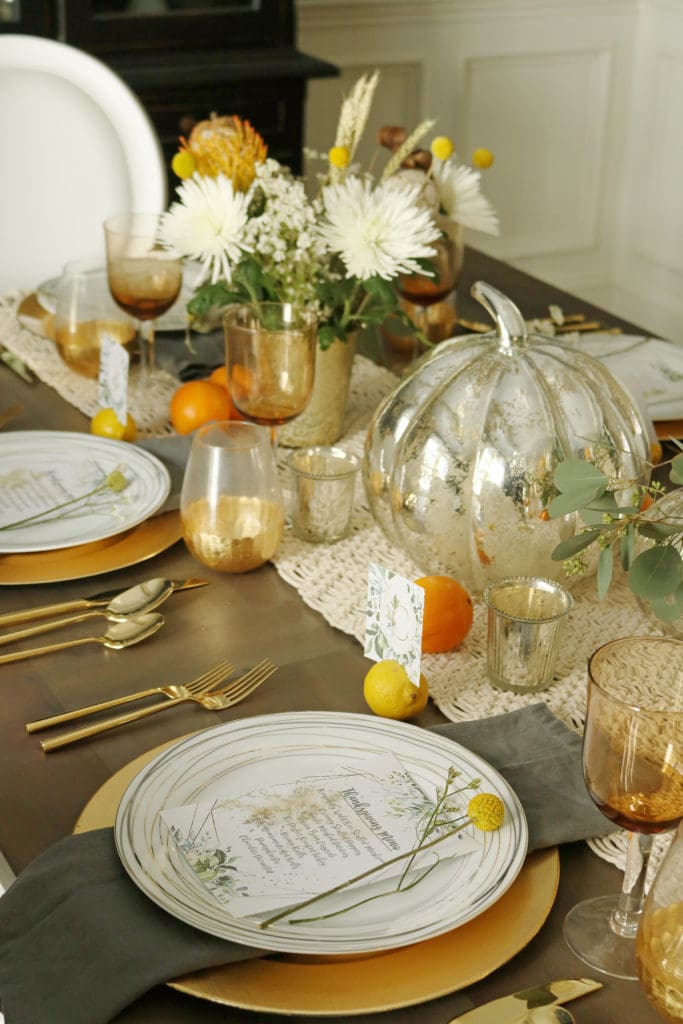 Farm-to-Table Thanksgiving Table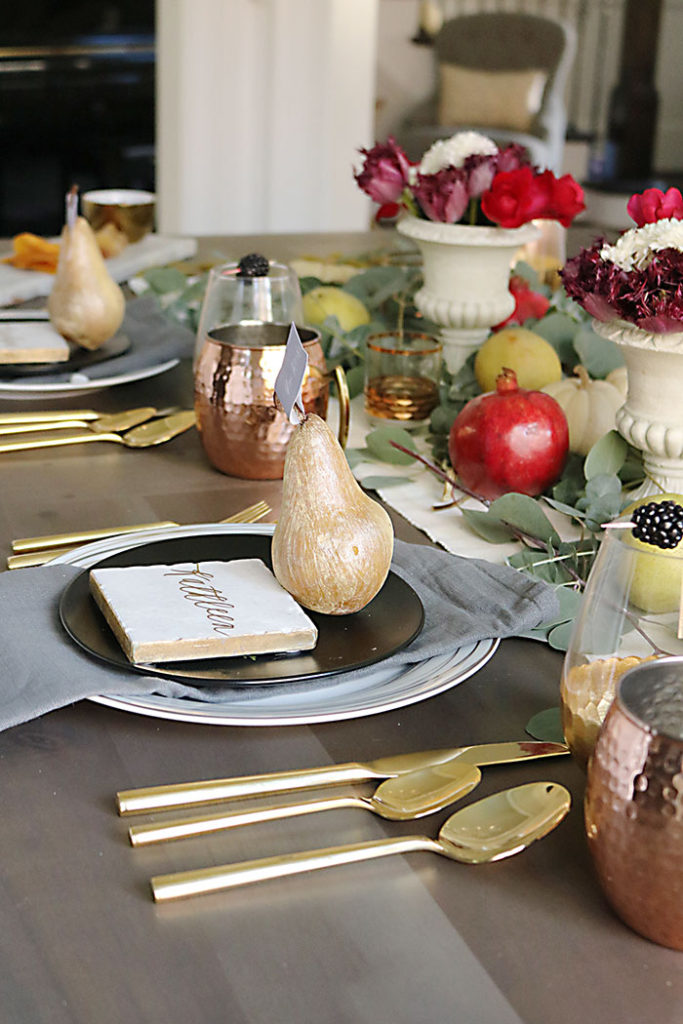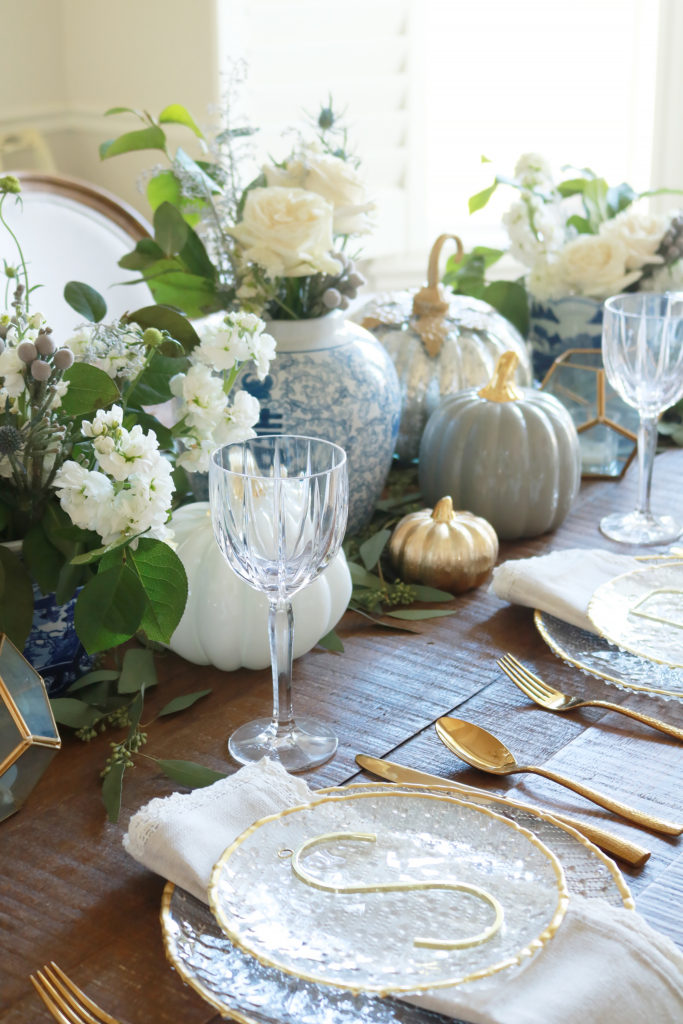 Mad for Plaid Thanksgiving Table