Home Renovations Marked our 2019 Year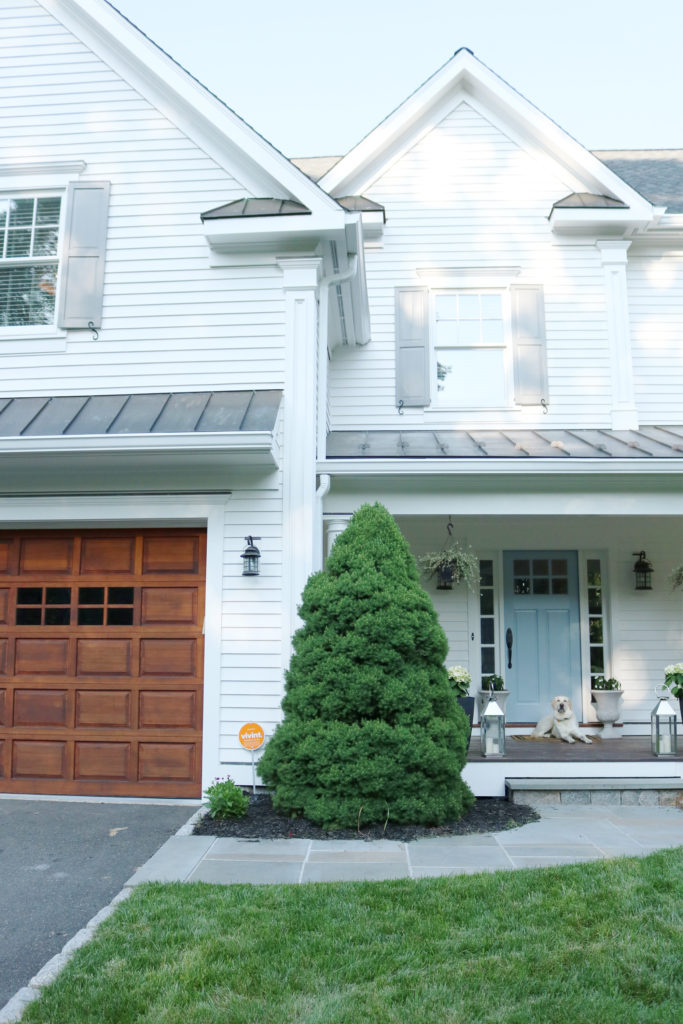 Happy New Year!! As I look back at 2019, it was a year in home renovations and maintenance. The year of 2018 was the year we moved from Georgia back to Connecticut, and 2019 was the year we REALLY got to know our new (but old) home very well–the good, the bad and the ugly. We began the year of embarking on painting our entire house inside and out. We renovated our kitchen and two bathrooms. Wallpapered five rooms. Landscaped our backyard. We updated our family room with built-in cabinets. Decorated the whole inside of the house (many rooms to share this upcoming year). And let's also mention the many, many things that needed to be fixed in the house–leaky roof, broken A/C, broken heater, broken water heater, broken garage door, interior doors that wouldn't shut, clogged gutters, broken sprinkler system, broken oven & refrigerator, clogged exterior drainage, broken sump pump for our basement, changing out all of the houses light bulbs, maintaining and cleaning out three fire places–the list really goes on and on. This are things that keep the house running but also are the less-pretty things that cost a lot of money and never get mentioned.
By the time we were done with dumping a ton of money into our house this year, we probably could of built a new one! But thankfully I have a handy husband you knows a lot about fixing and repairing equipment. So, we did save a lot of money that way. Many people know when you embark on numerous home renovation projects and is the designated person in charge, you need to plan vacations cordially with the renovations schedule and be present when needed. So this year we had to say "no" to some family vacations and then plan family vacations when we needed to be out of the house. I would say if you plan to renovate a home, make sure you have a renovation calendar to know when everything needs to be scheduled, and how that lines up to with your family schedule.
In January, I shared how I wallpapered my daughter's room with removable wallpaper.
In March we completed our powder bathroom makeover, which we completed gutted and refinished with new tile, vanity, paint and wallpaper.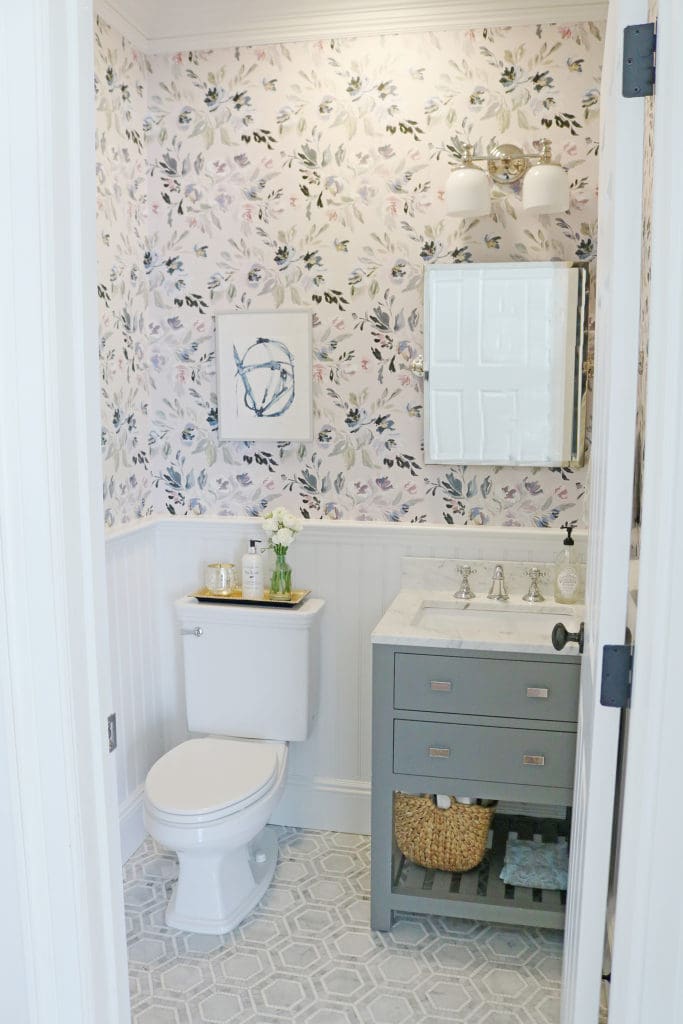 In May, we added two huge book shelves to our family room. I will post before and afters in the next few weeks!
In July, we did painted the entire exterior of our house and added landscape to our backyard.
In August, I shared my entire home buying process with Apartment Therapy.
By October, I finally shared my boy's bold bedroom and also shared a beginner's guide to wallpapering.
And by November, I finally revealed my kitchen renovations that we had been working on all summer long! So nice to finally have a working kitchen before the holidays.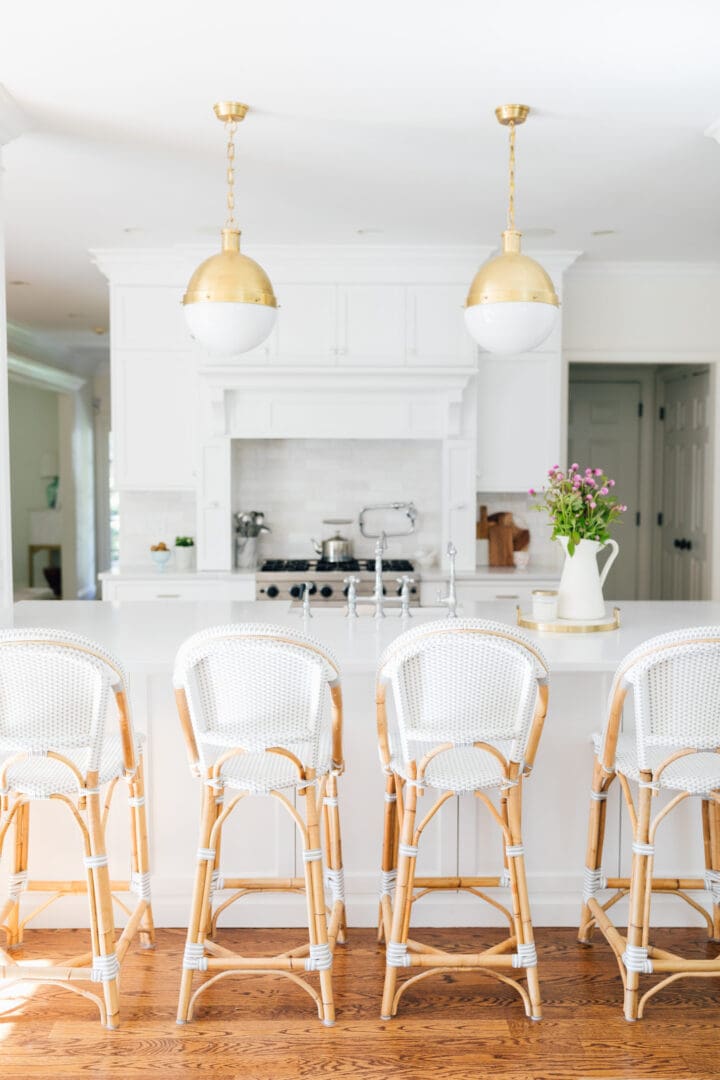 And the many things that I didn't publish were wallpapering another daughters bedroom, painting and decorating my office, tiling our jack and Jill bathroom, renovating our attic. I hope to reveal these rooms in 2020!
Shop the Post: