Before + After of our Family Room Built Ins with TV over Fireplace
Happy New Year! I am finally sharing our Family Room Built-Ins that we did last spring! These family room photos were taken after our kitchen reveal because both rooms are connected, so I didn't want to share these photos until after our kitchen was completed. But once the kitchen was completed, the holiday postings got in the way. Sooo, that is why I am finally sharing the before and afters of our family room built ins with a TV over a fireplace in the new year!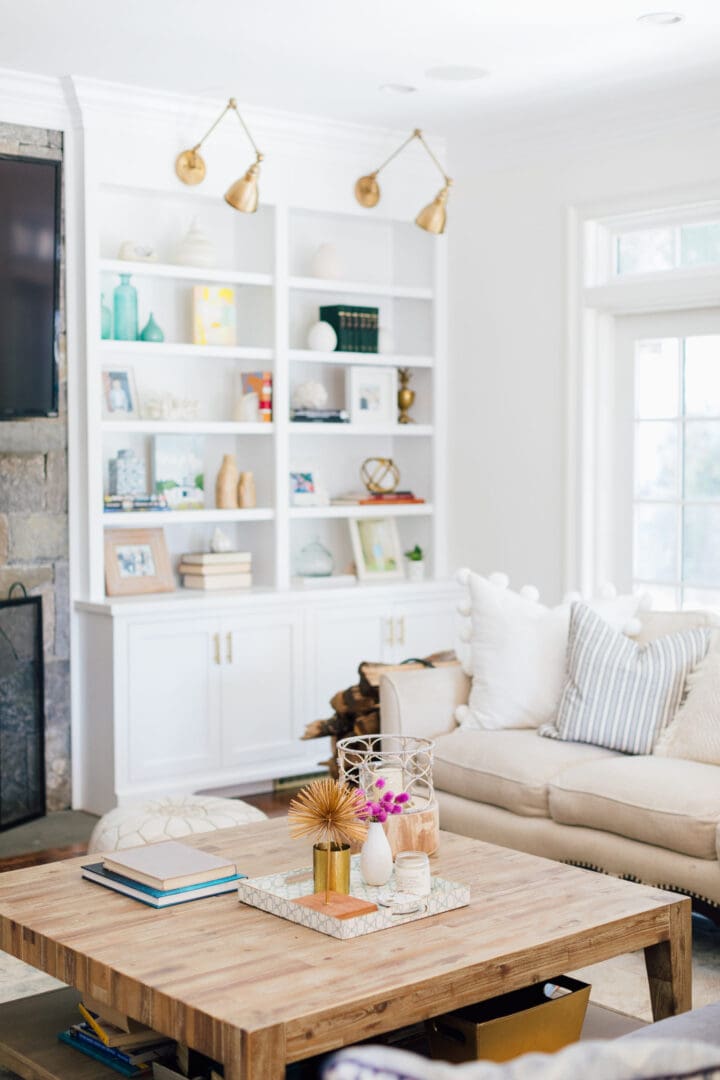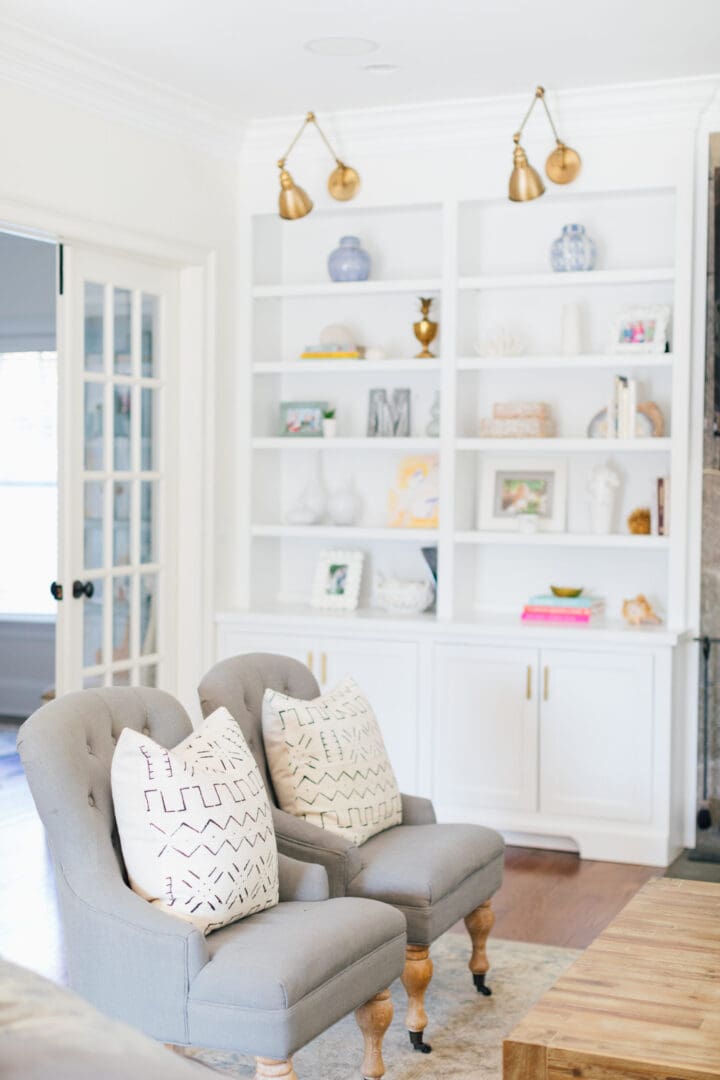 Originally in the family room, it was just the stone fireplace and the side walls were bumped out for a bookcase or armoire. It was the perfect set up for custom built-ins. At first we were thinking we'd just put floating shelves, but I was used to having storage in my old family room and a bookcase to display artwork and family photos. In fact, storage was becoming a problem so custom built-ins were the perfect solution.
Here are the BEFORE pictures of our family room: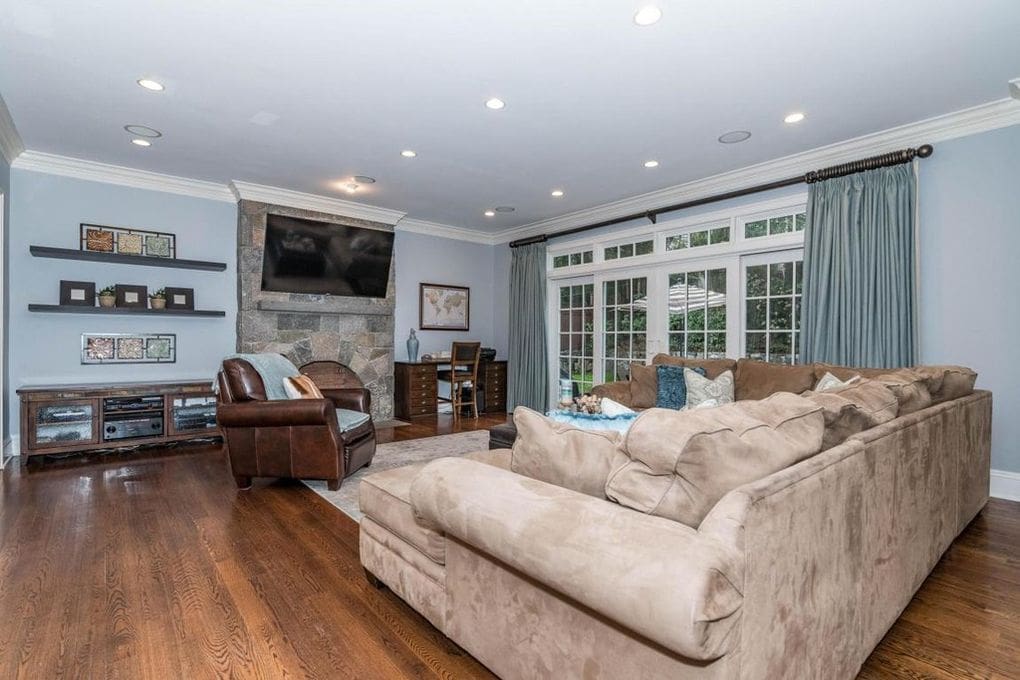 We found an independent contractor carpenter to custom built our cabinetry. I feel like this is the way to go to get a clean, simple look. I provided the designs to him and brought it to life. If you go to my Pinterest page, you can see some of my inspirational family rooms.
What I love about our family built ins is the amount of storage they provide! They also hide all of our electronics and wires for the TV and surround sounds. Once the cabinets were painted Benjamin Moore Super White, it brightened up the entire room, and it bounces off the white walls. The light from the sliding glass doors brought in so much light. I also love that it make the room much larger. I was concerned that it would make the room feel smaller, but it actually did the opposite by bringing the eye up to the ceiling. Our family room feels so much larger!
Here are some views from our kitchen:
Shop the Post: