Decorate Your Easter Eggs this Year with Real Flowers and Foliage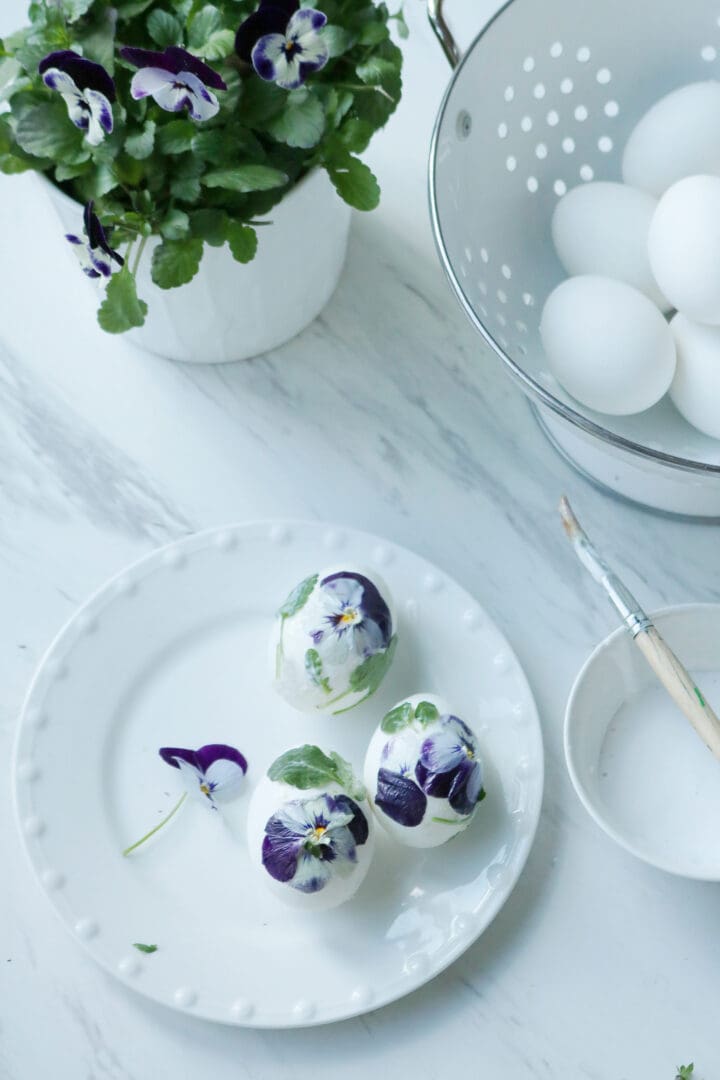 Since we are homebound this Easter season, I was trying to think of a way to decorate eggs for Easter without having to go out and buy a ton of supplies. This project is so fast to make and does not take up a lot of time. These DIY flower Easter eggs are not only pretty but you don't need any skills to make them! You also probably have the supplies on hand, which isn't much.
My question is– are you even planning on decorating Easter eggs this year? My children insist! Traditions must go on even though some Easter traditions may not happen. That is okay! We are doing what we can control. So if you are planning on decorating Easter eggs, I have so many great Easter eggs decorating ideas from past posts! And of course, this Easter flower arrangement is still readers' favorite!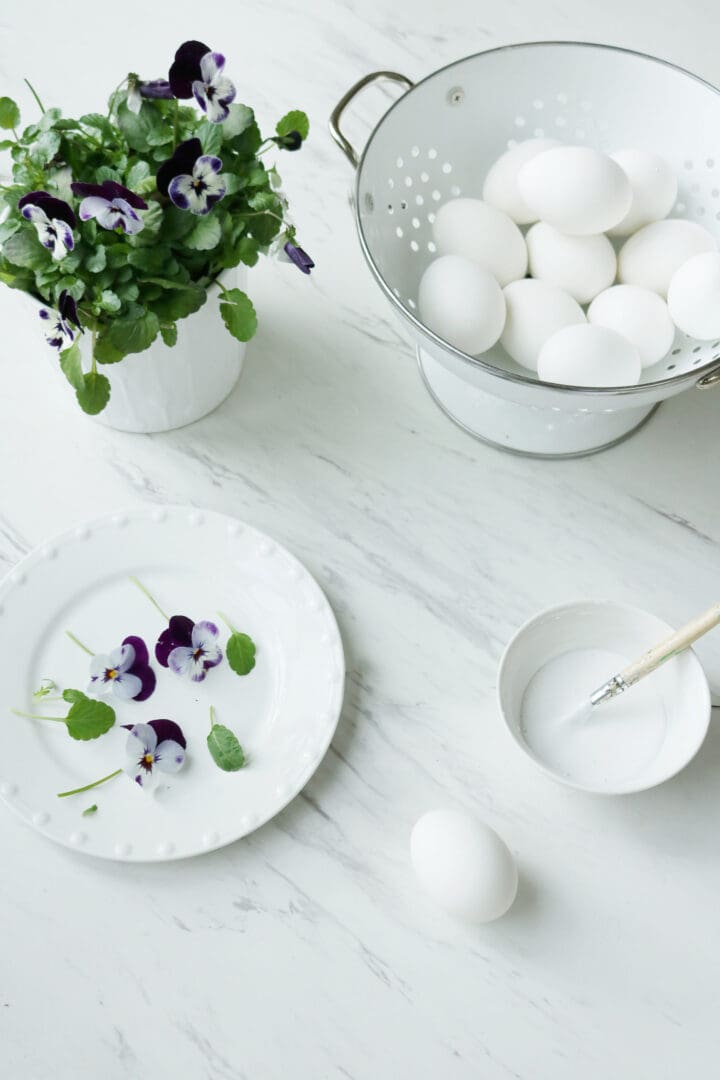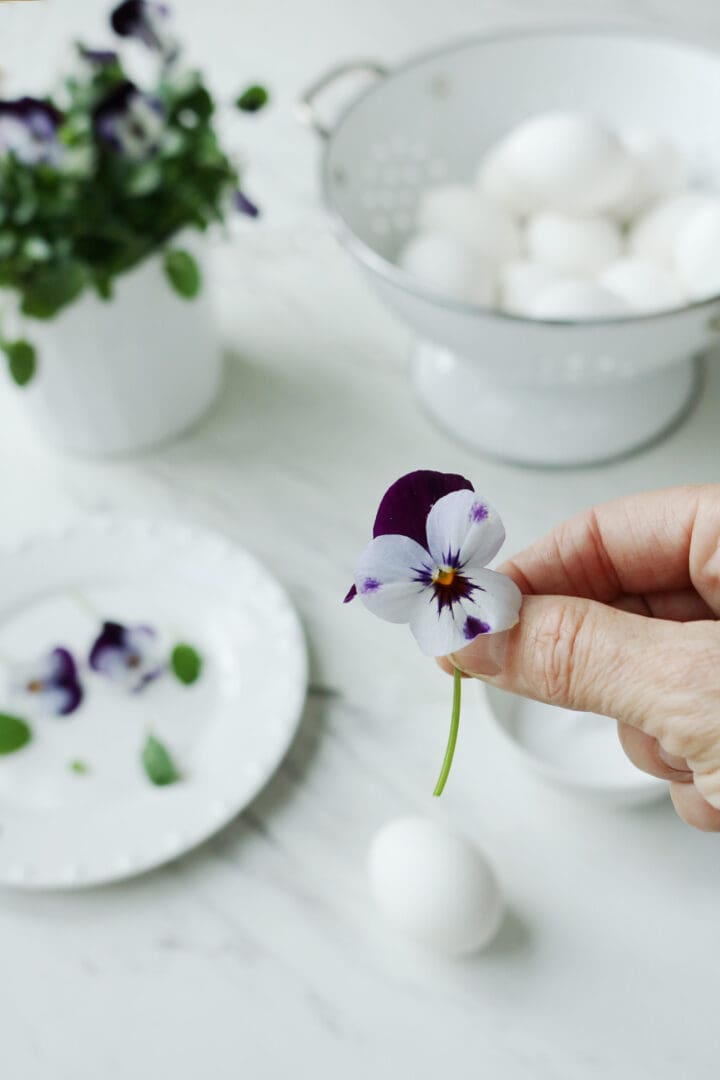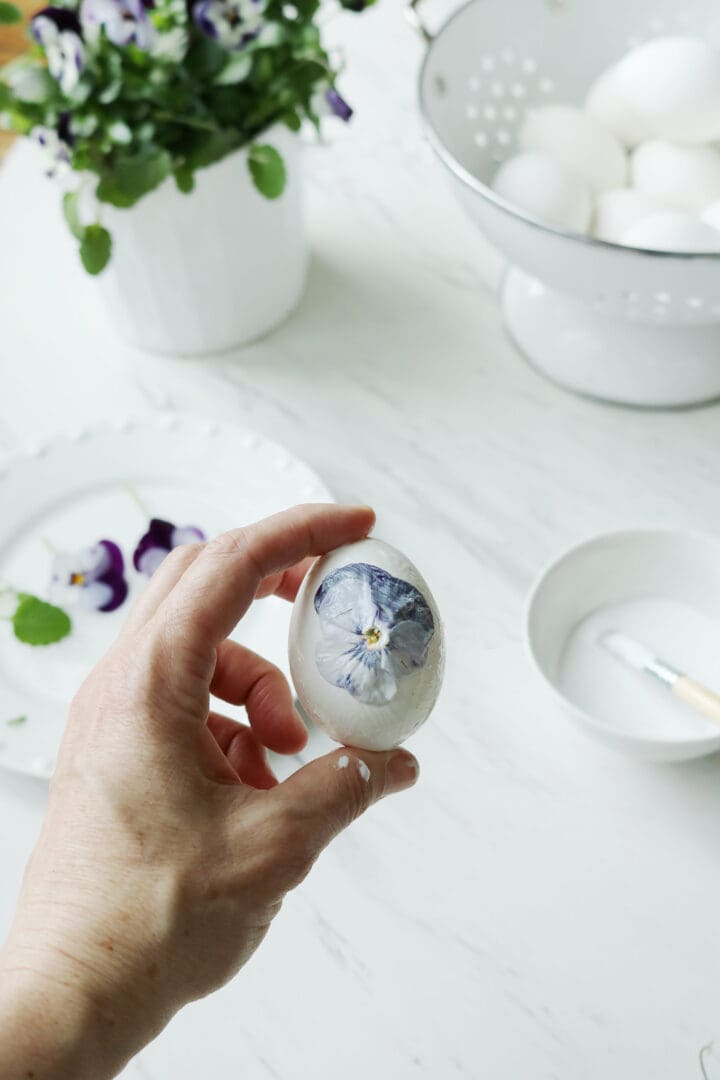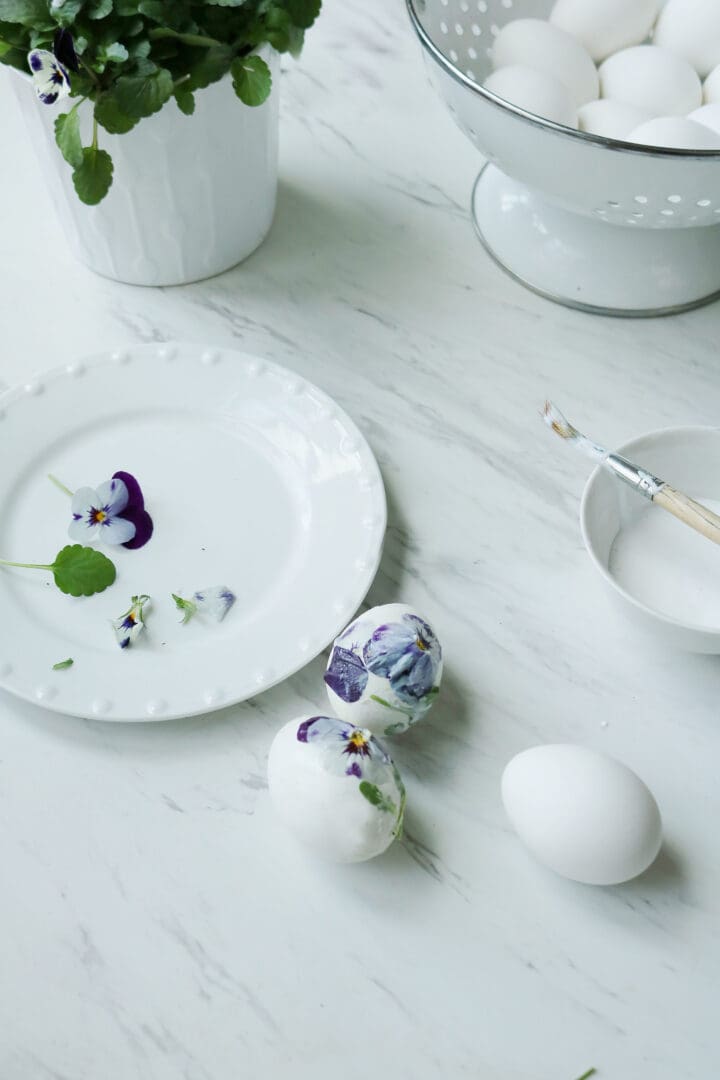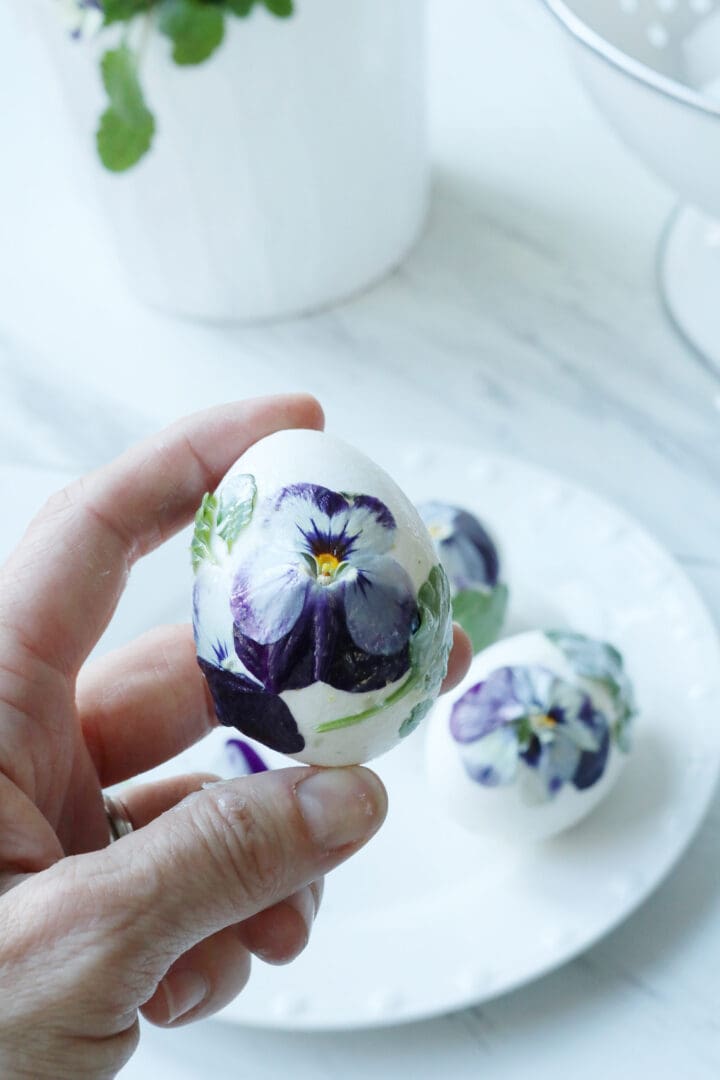 Here is the simple way to DIY flower Easter eggs
hard boil white eggs work great for this project. Or if you'd like these floral flower Easter eggs to last a long time, you can always pick up crafting white eggs.
next time you are at the grocery store or food market, pick up a little potted flower plant or small artificial flowers work great also for this project. Make sure to pick flowers that are more flat with minimal petals.
Mod Podge works great for this project Or if you have liquid Elmer's glue, you can use that and dilute with a little water to make it easy to spread.
pull one of the flowers off the plant, and take a paint brush with glue on it and glue the flower right on the egg. You can get creative with placement and overlap flowers or foliage/leaves or keep it minimal with just the flower.
let the eggs dry for 20 minutes, checking on them every 7 minutes and reapplying the glue to make sure all the petals and leaves are glued down.
After drying, place them in a fun bowel and enjoy!