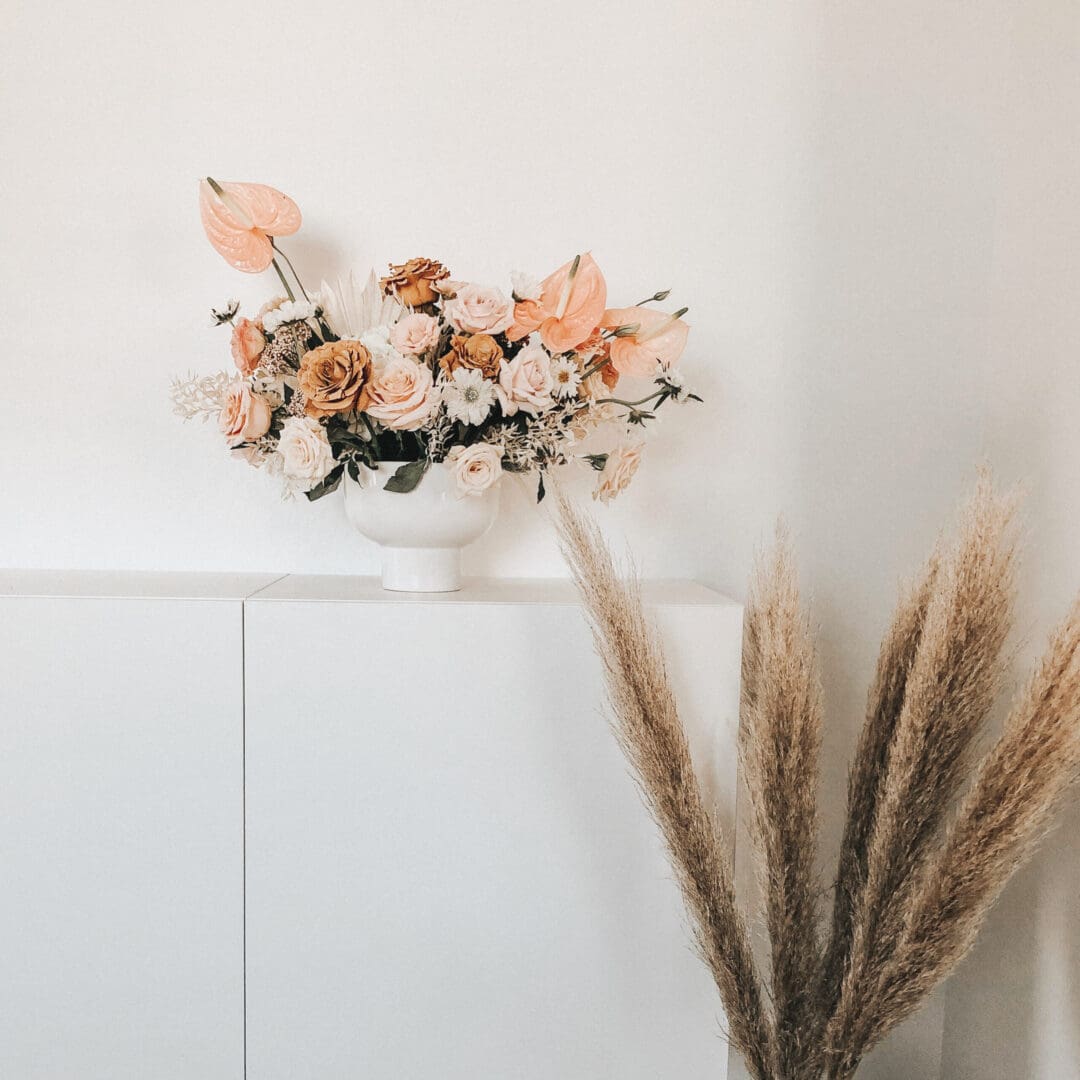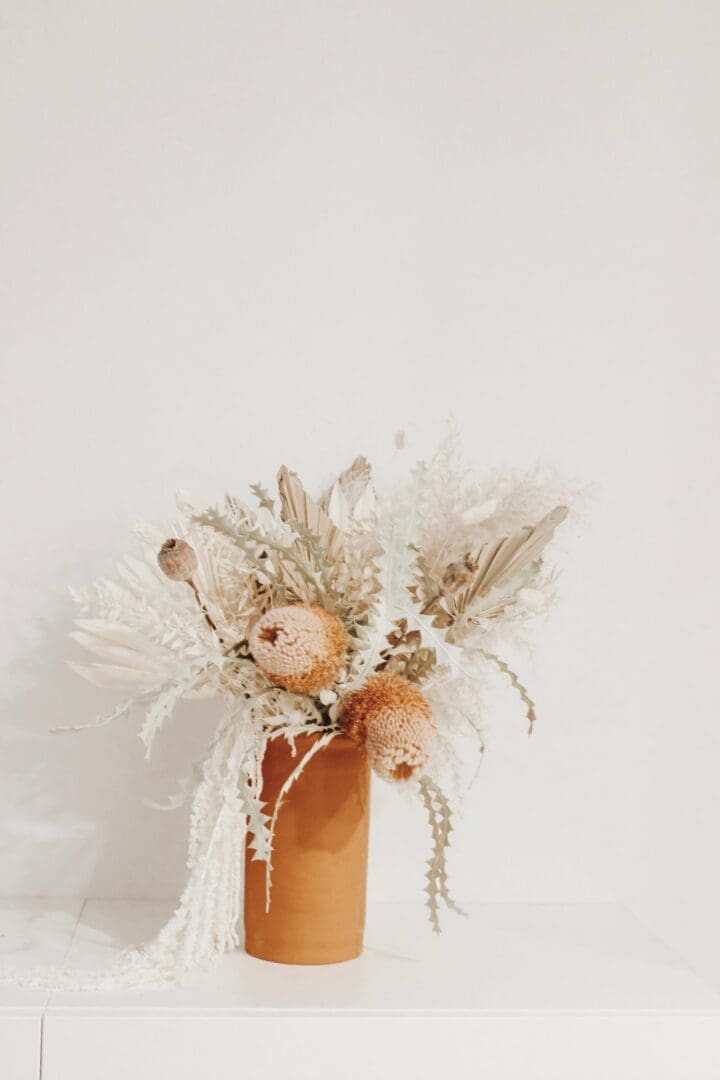 If you follow me on Instagram, you may have noticed that I've been obsessed with pampas grass, and I used it to decorate my Thanksgiving table and Christmas tree. We have a ton of pampas grass at our beach, like a field of it! So, I may have harvested a few branches there. The obsession continues as we enter into spring. While I love real flowers, dried flower arrangements are just as pretty, and the best thing is that they have no expiration date! They last forever…or a really long time just as long as you keep the dust off! How gorgeous are these dried flower arrangements from Blooms by Isabel? She makes the prettiest arrangements and is my go-to for flower arrangement inspiration!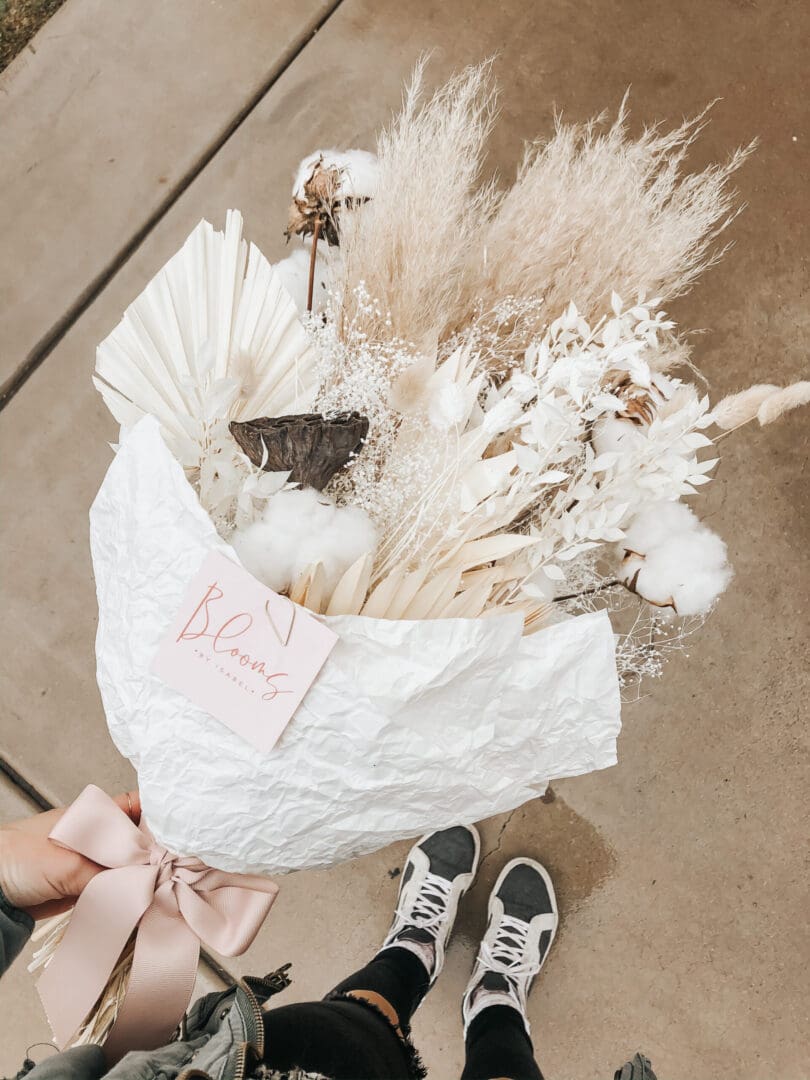 One of the most difficult parts of making your own dried flower arrangements is actually sourcing the dried flowers. They are hard to find, and you will most likely have difficulties finding them at flower shop, unless it's a wholesale flower shop. But I have found luck finding them at a hobby store like Michaels or Hobby Lobby. For online shopping, I would suggest checking out
One thing I like is that many of the dried flowers on these sites are dyed so you can order some really pretty subtle colors that can be mixed in with neutral colors. They have a great selection of unique dried flowers. There is also Amazon and Etsy, but I'm not sure how the quality would be with the different vendors.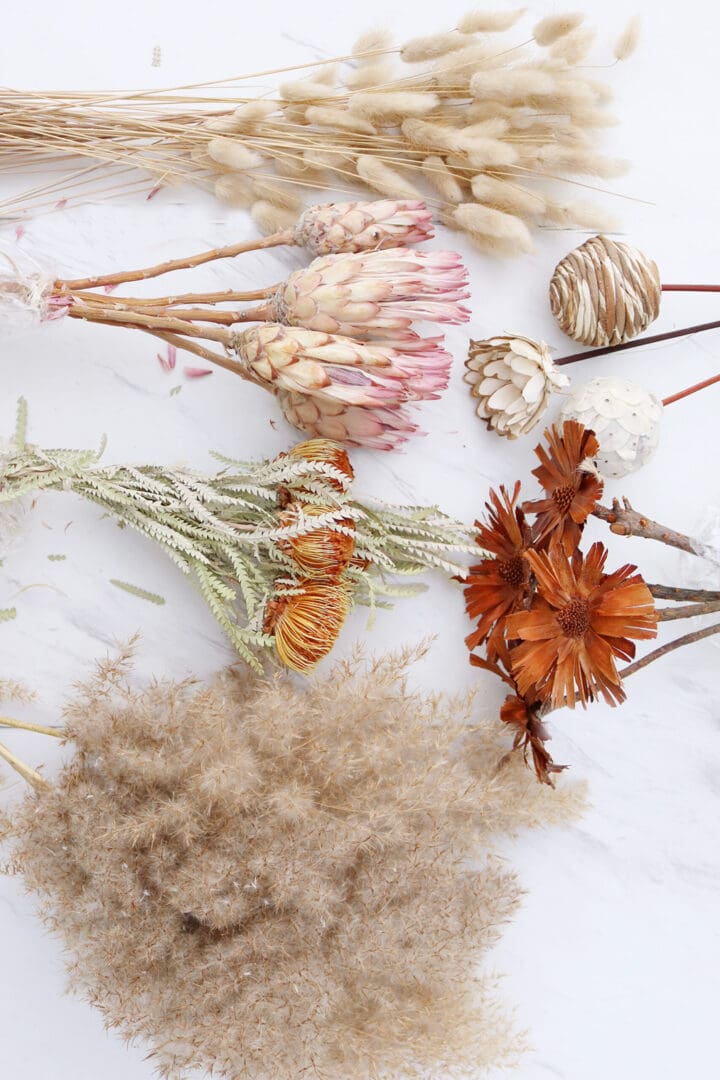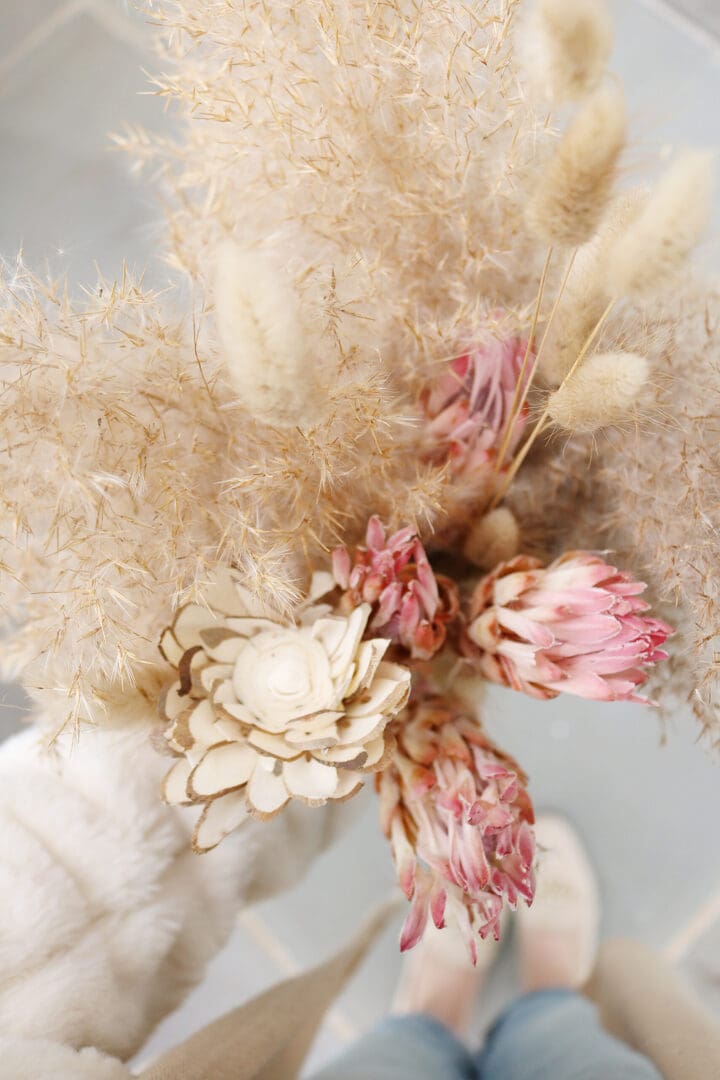 Isabel says her favorite flowers she uses for dried flower arrangements are bunny tails, pampas grass, protea, straw flower, cotton and dried poppy pods. The large fan flowers are dried palm leaves! And then they are dyed a different color.
These dried flower arrangements can be seen for wedding bouquets, tables arrangements, to fill large vases and bookshelf accents.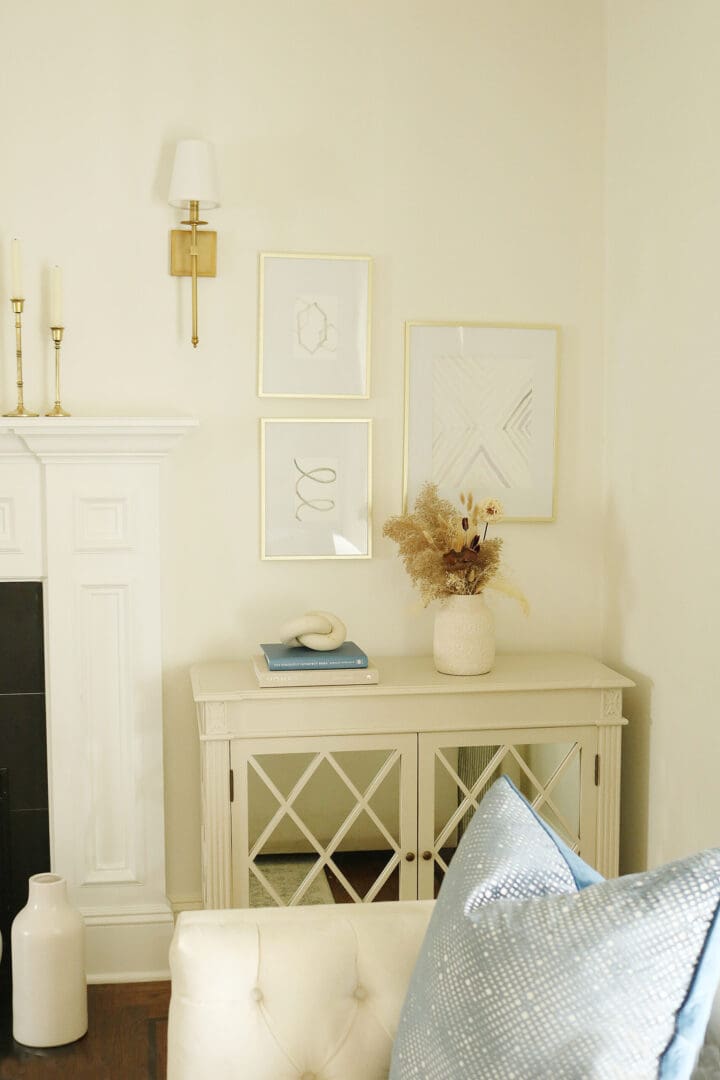 Check out this post to see how I painted these 5-minute painting prints!
Shop the Post