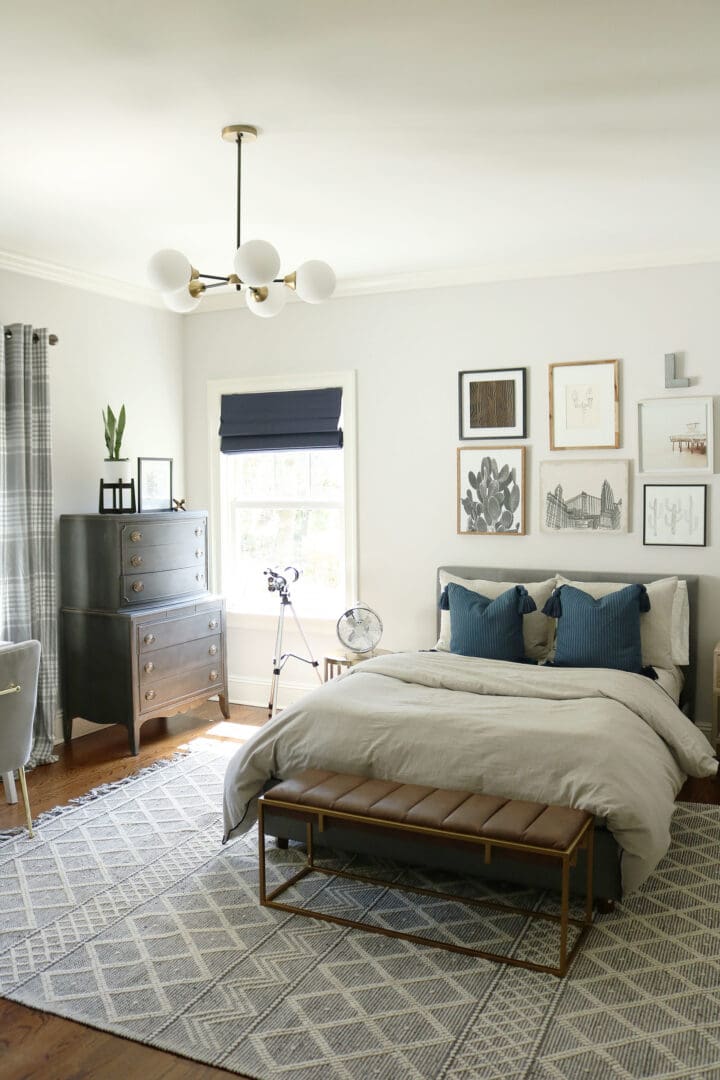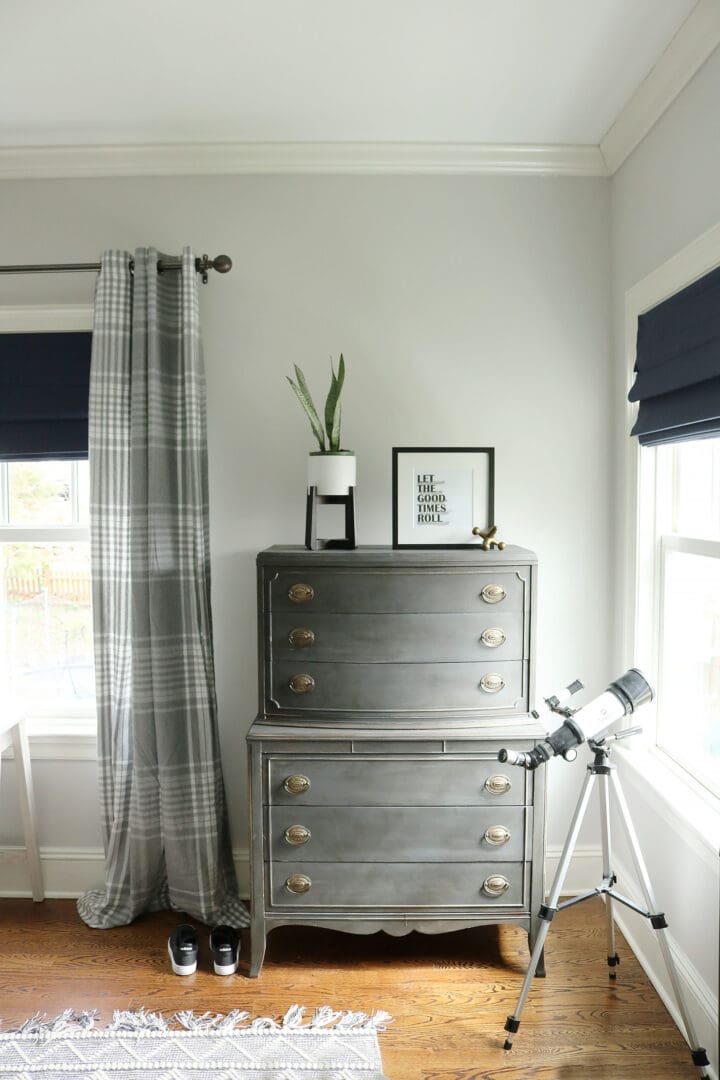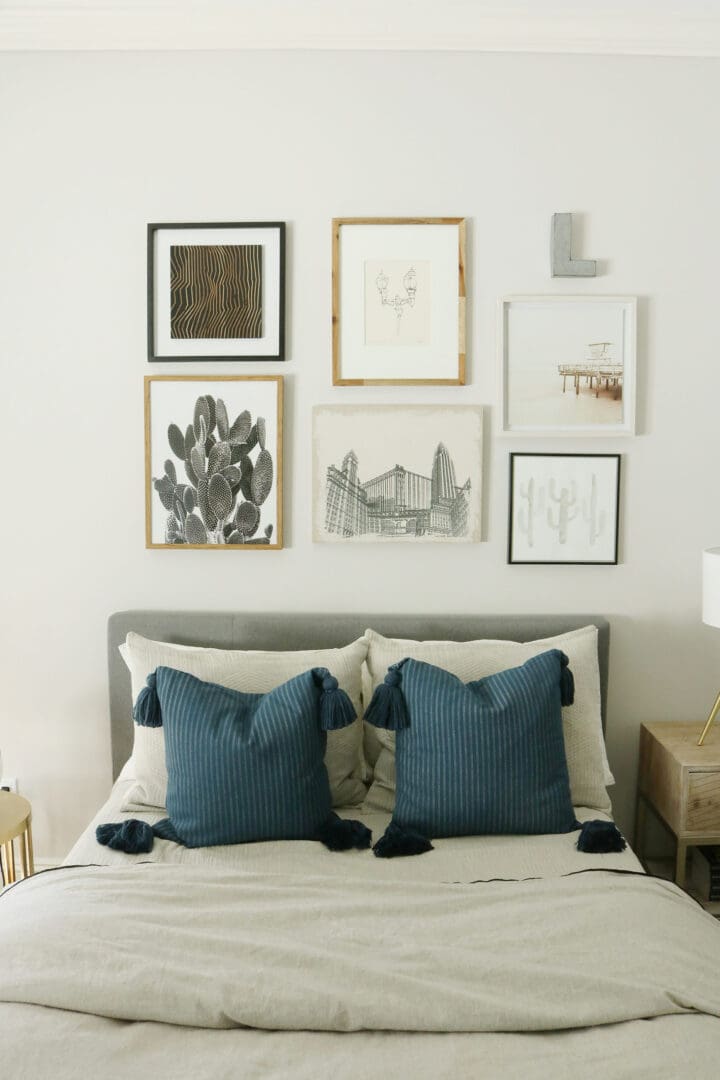 Finally revealing Lucas's modern teen boy bedroom! Shamefully to say, this bedroom was being used as a junk room of unpacked boxes, random furniture, donation pile and miscellaneous items when we first moved into the home. Here's the bad part–it stayed like that for almost an entire year! But hey, that's what happens when you move as a family of six. One room at a time. By the end of last year we had friends come into town, so it was a good push to get this room under control along with the pressure of Lucas wanting his own room.
You know I love to show before and afters of renovation project. The below picture is from the listing of our home when it was on the market. I wish I took a picture without the furniture because it was a mess! I will say that is was the only room in the house where I actually liked the color and I was considering keeping it, but to give it a more masculine and subtle look, we ended up painting the room a Benjamin Moore Shoreline. To keep this renovation budget friendly, we spent a weekend as a family painting the room. I love the results! It's a cool light gray that gives that touch of modern style. Another thing I wanted for this modern teen boy bedroom, is the ability to make it into a guest bedroom for when guests come to stay. I didn't want to get too heavy on the masculine colors. I wanted to make it inviting for when guests come to stay. We have another guest bedroom on our third floor, but this one is easier to access and would be good for grandparents.
Before: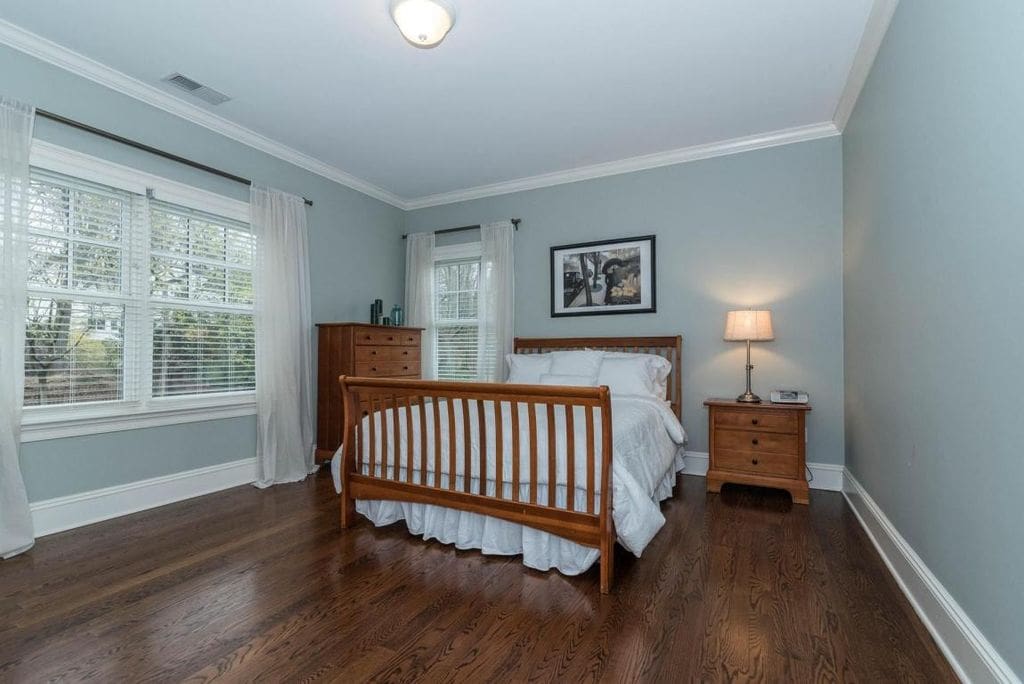 After: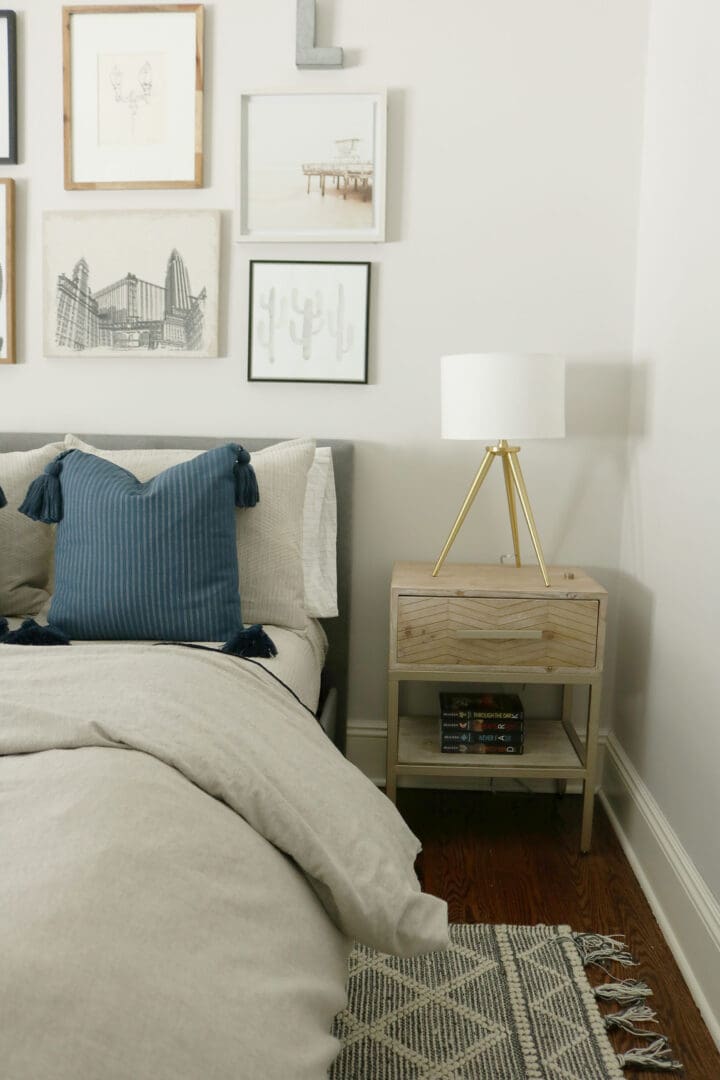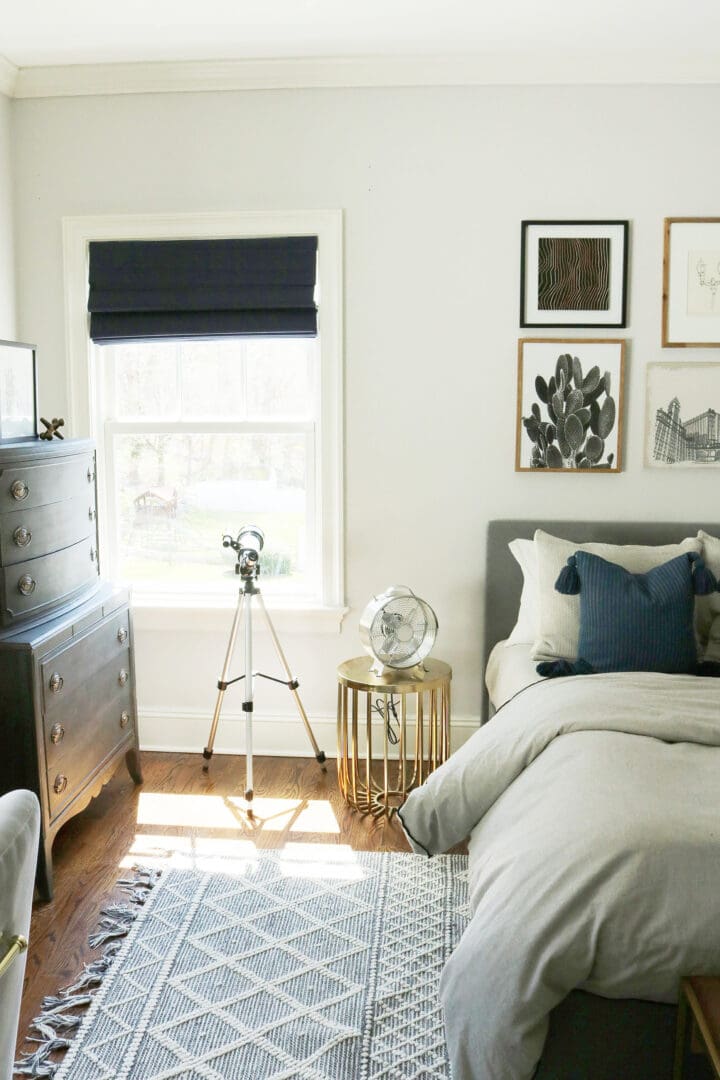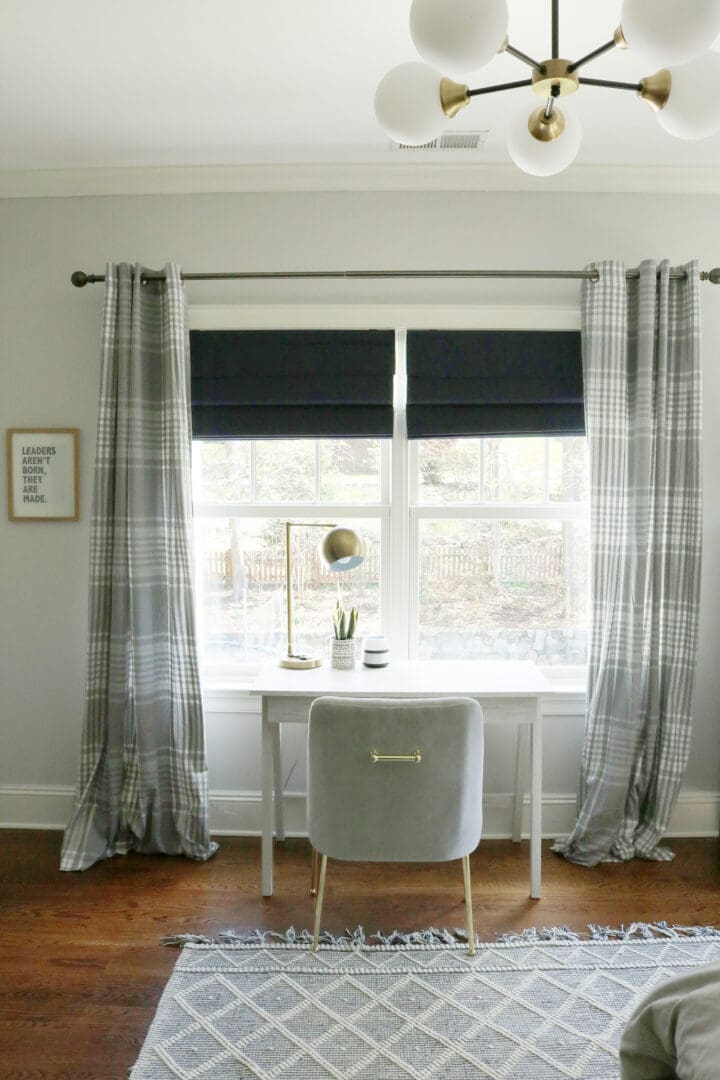 Since we had just finished our kitchen renovation, my budget was tight, and I needed to keep my cost under for our modern teen boy bedroom. That means I needed to get really creative. So I found the dresser at our town's swap shop, which is basically the dump but a free-all spot. I knew I could refinish it similar to another dresser I refinished. I ended up painting it with this chalk paint, then lightly sanded the edges and applied a dark brown wax. Then finished it off with this chalk paint top coat. You can see the finish process over on this IGTV post.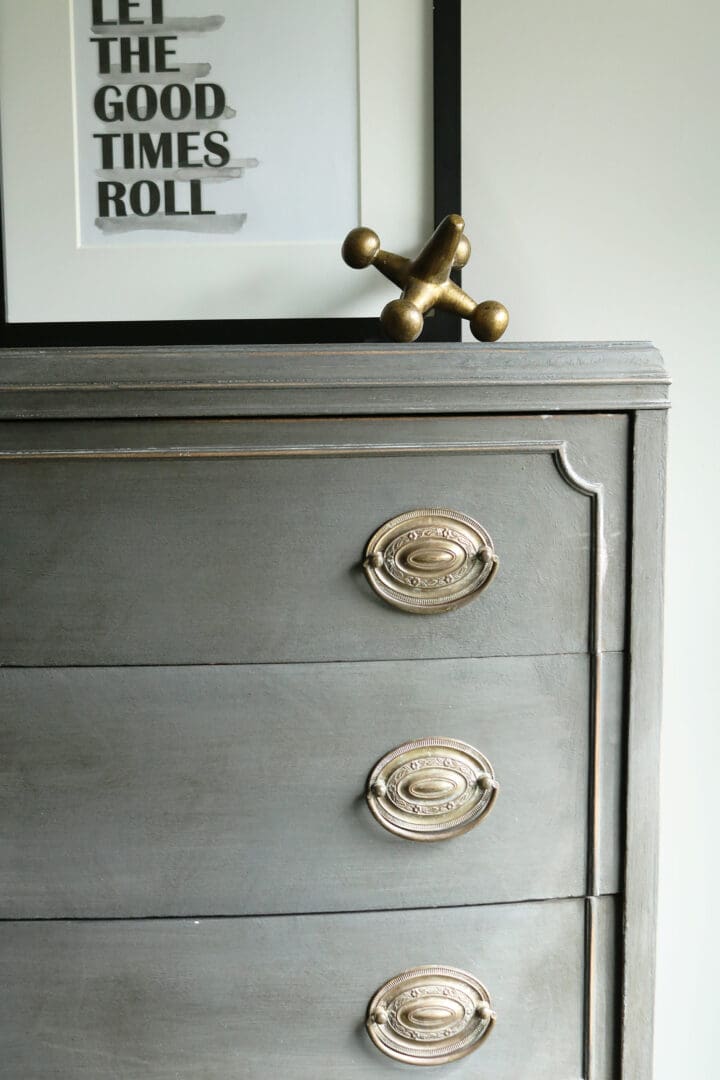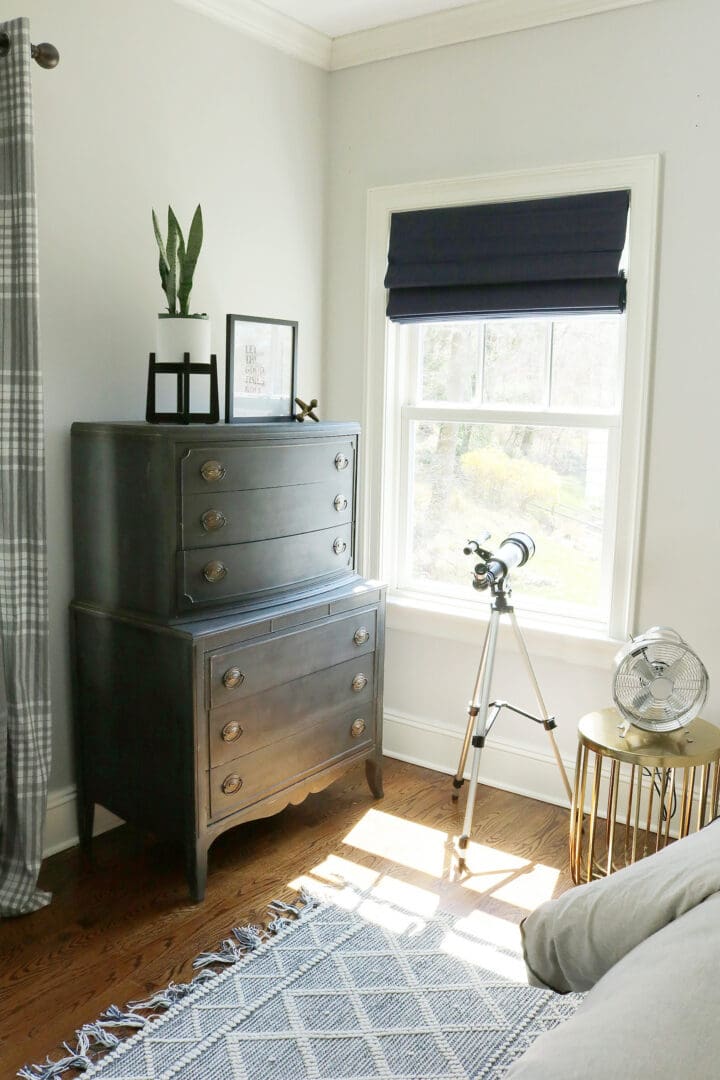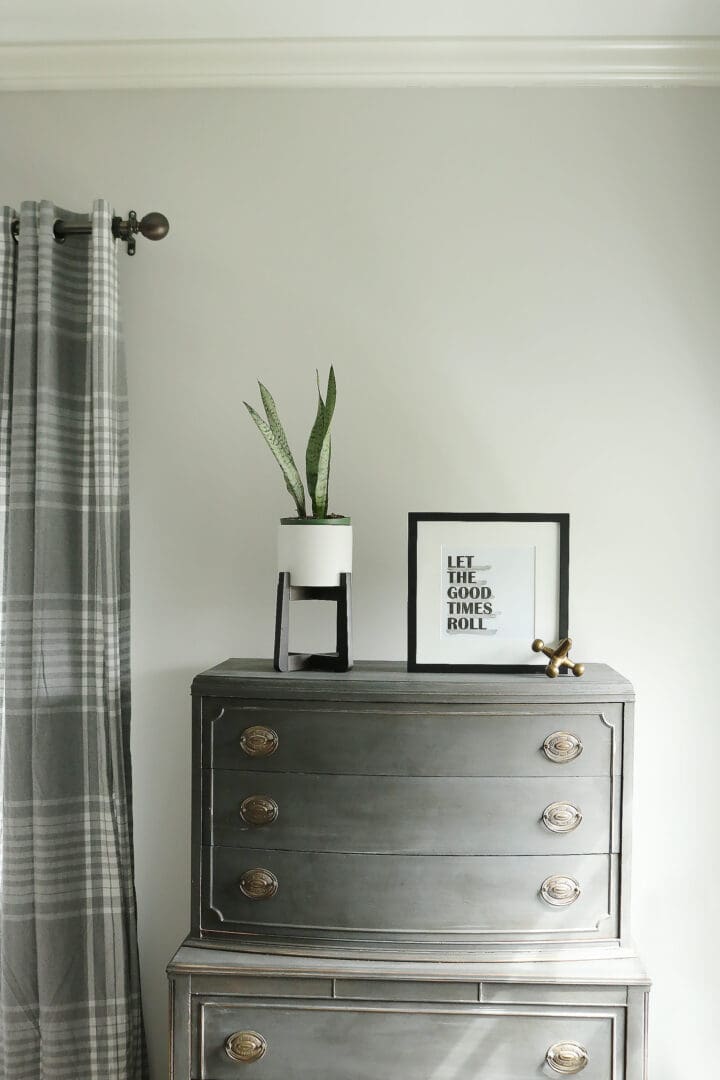 Besides the armoire in the room, which Lucas stores his lego creation and books in, I had no furniture for this room. With the free dresser, the remaining items I keep on a tight budget from the bed, desk, rug and even the curtains and spent less than a $1,000 on all the furniture items. I think our modern teen boy bedroom turned out great, and I love the results! All the furniture items are listed below.
Some of the pictures were reused from Lucas's other bedroom and other parts of our house. I picked up a few Minted prints and listed them below. The bold typography prints I made and posted the easy DIY. I'm hoping over time we add to the gallery wall.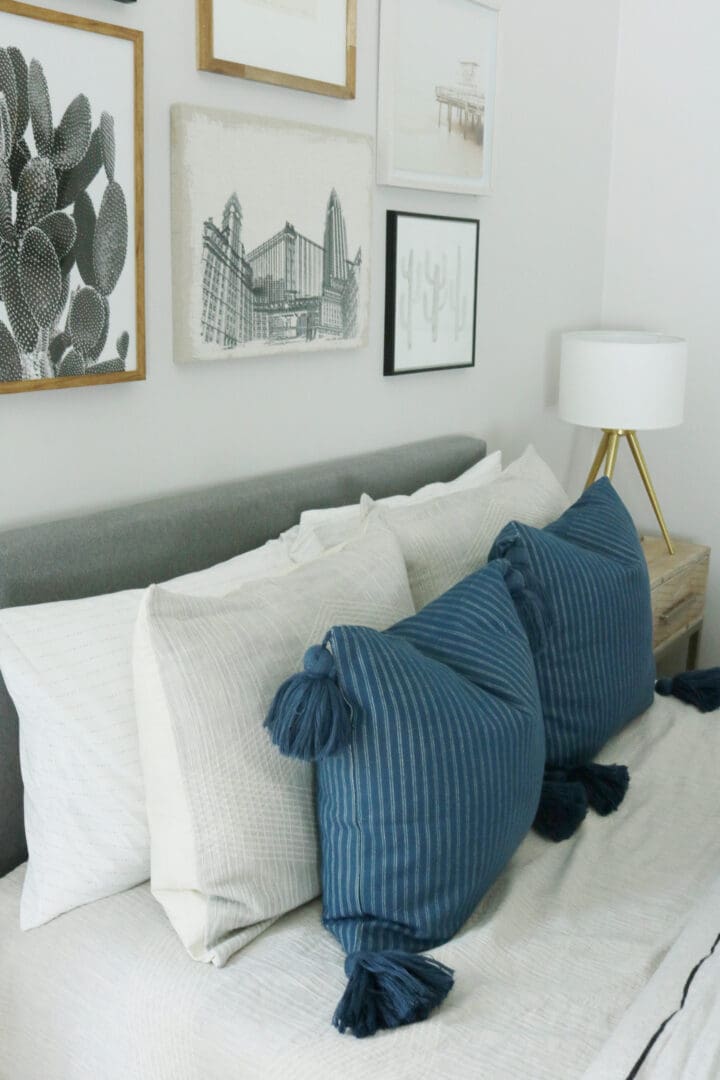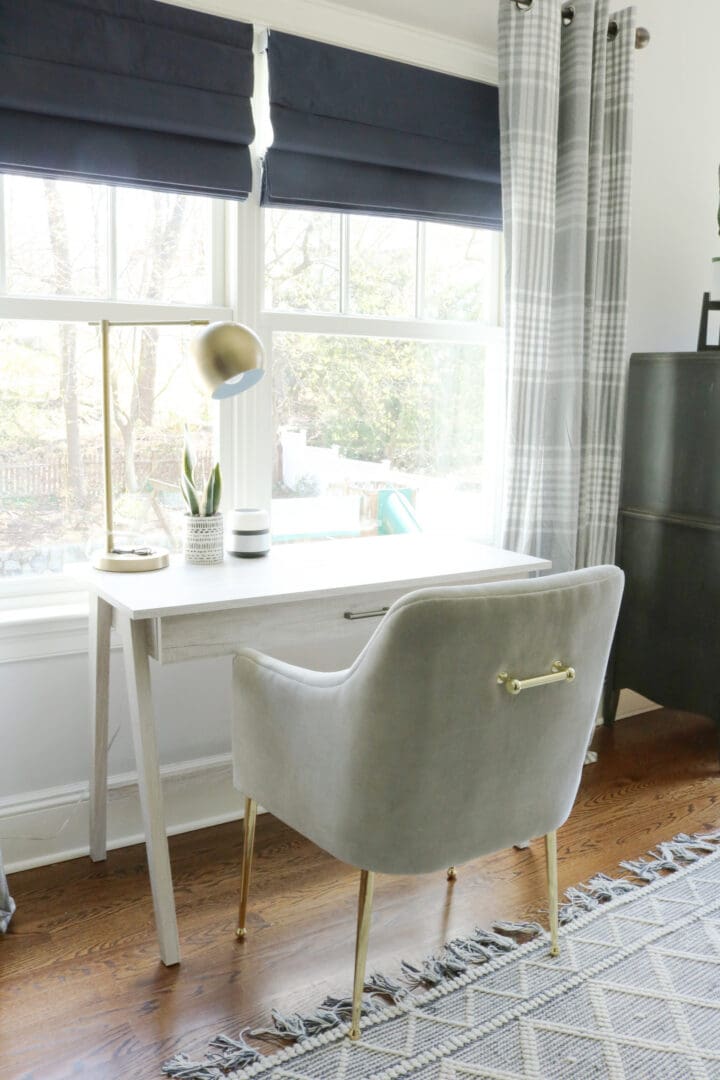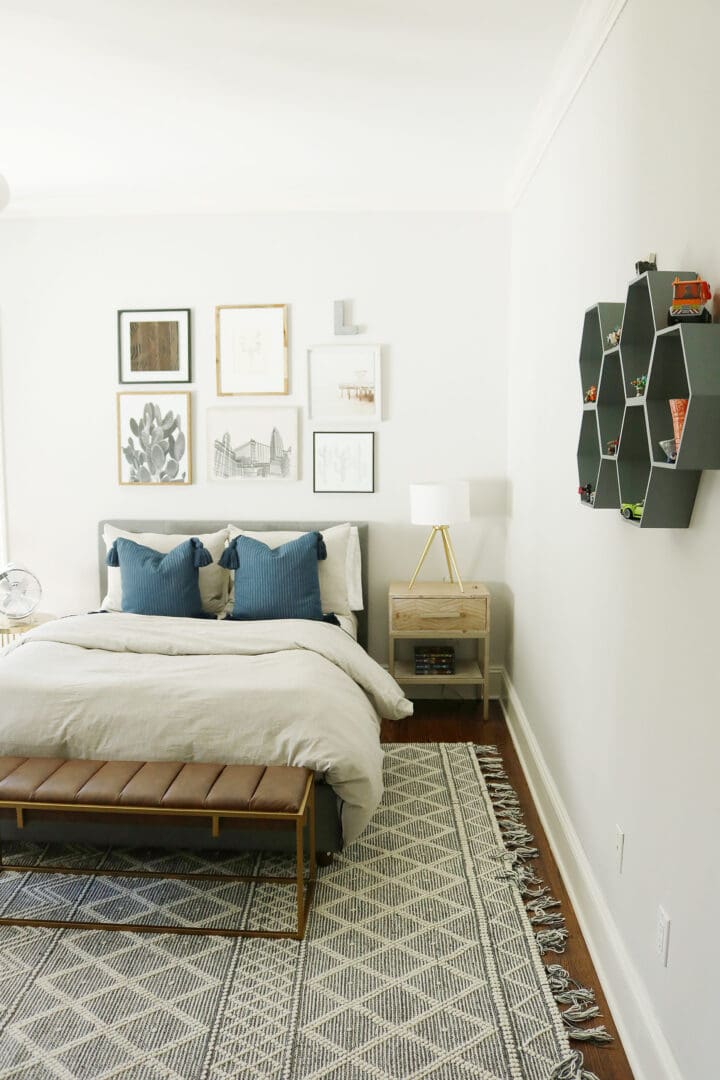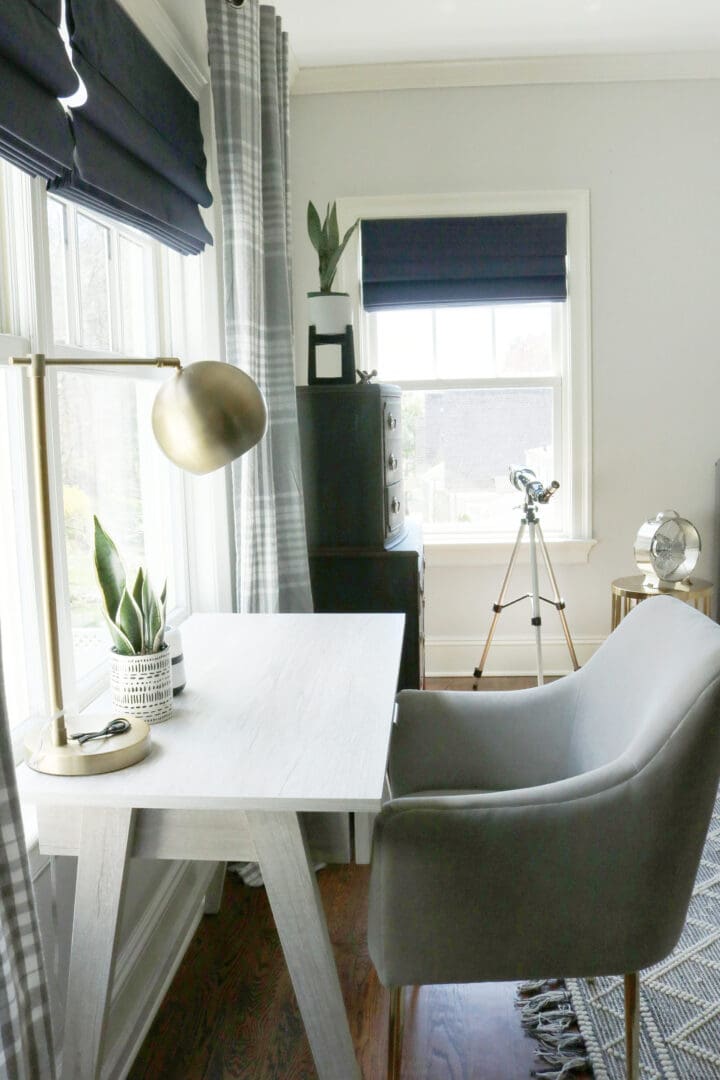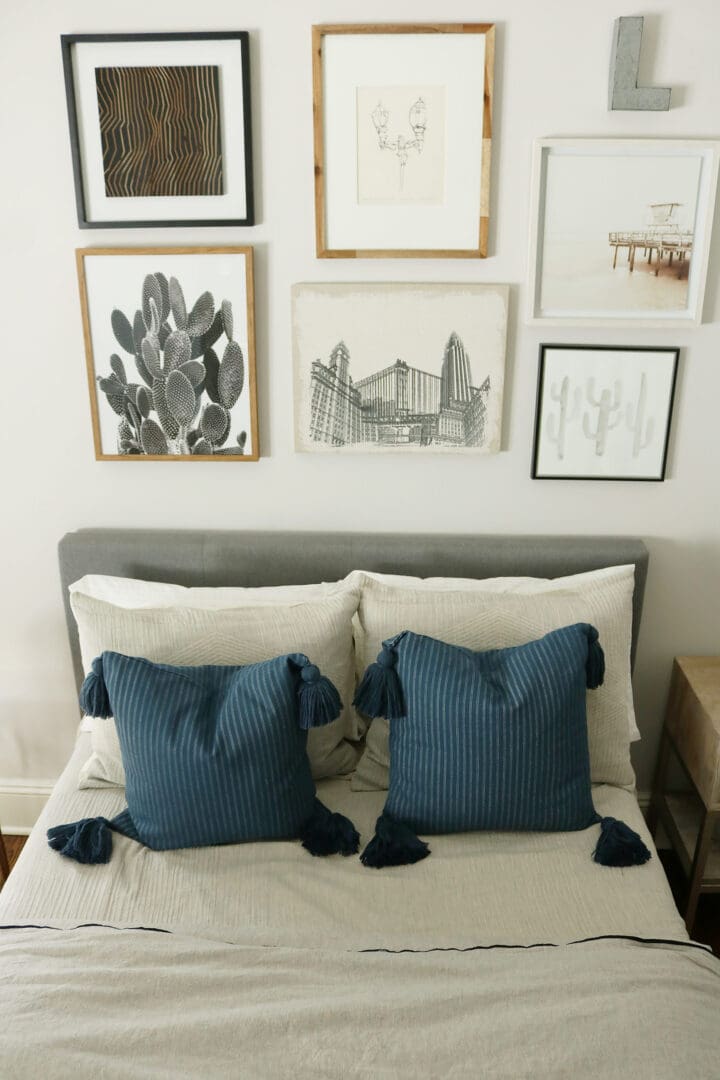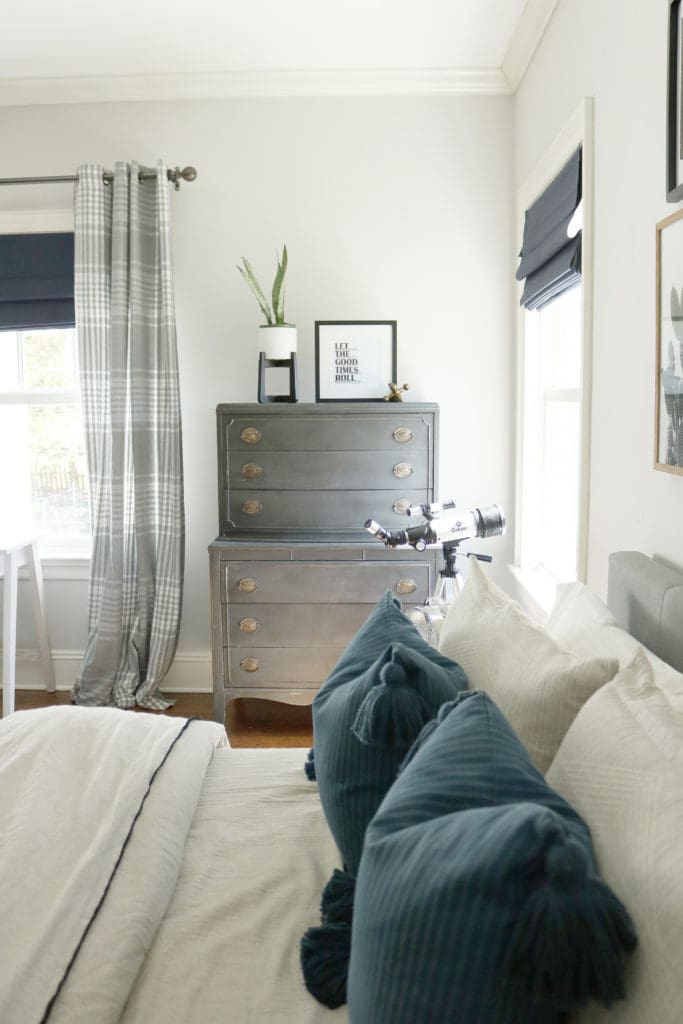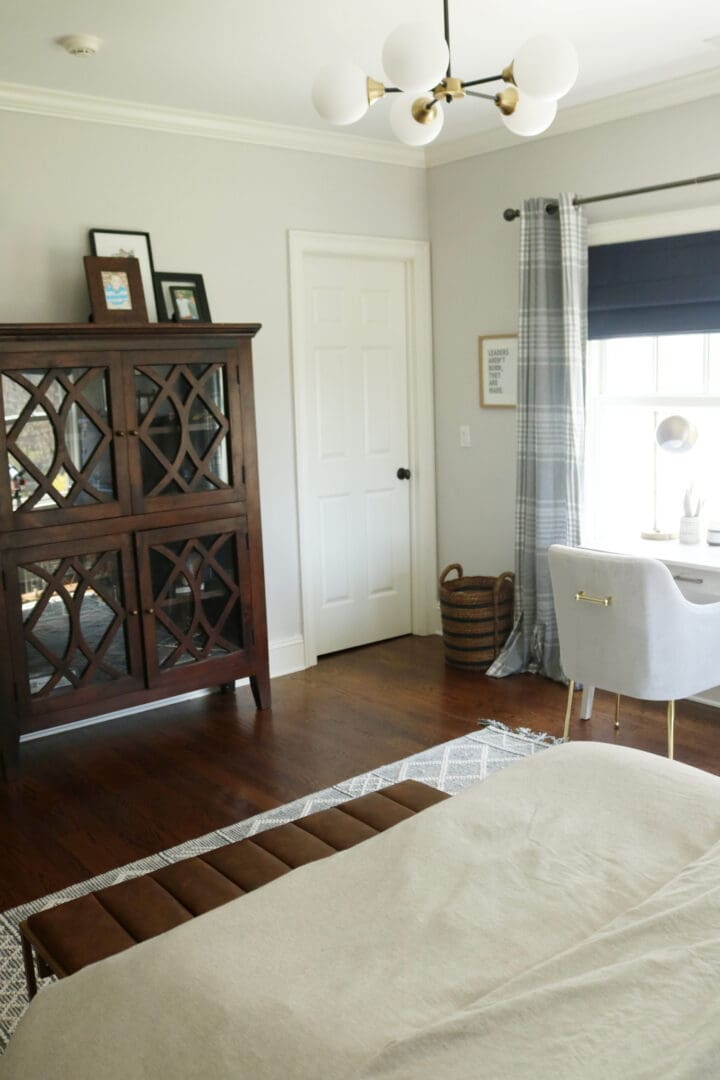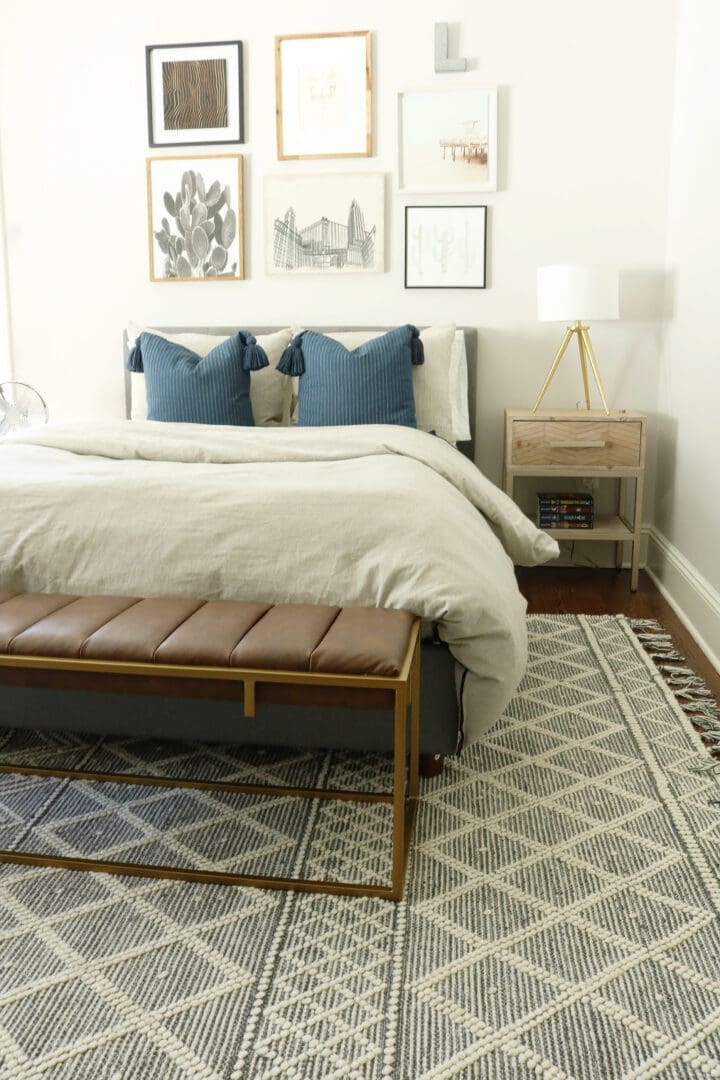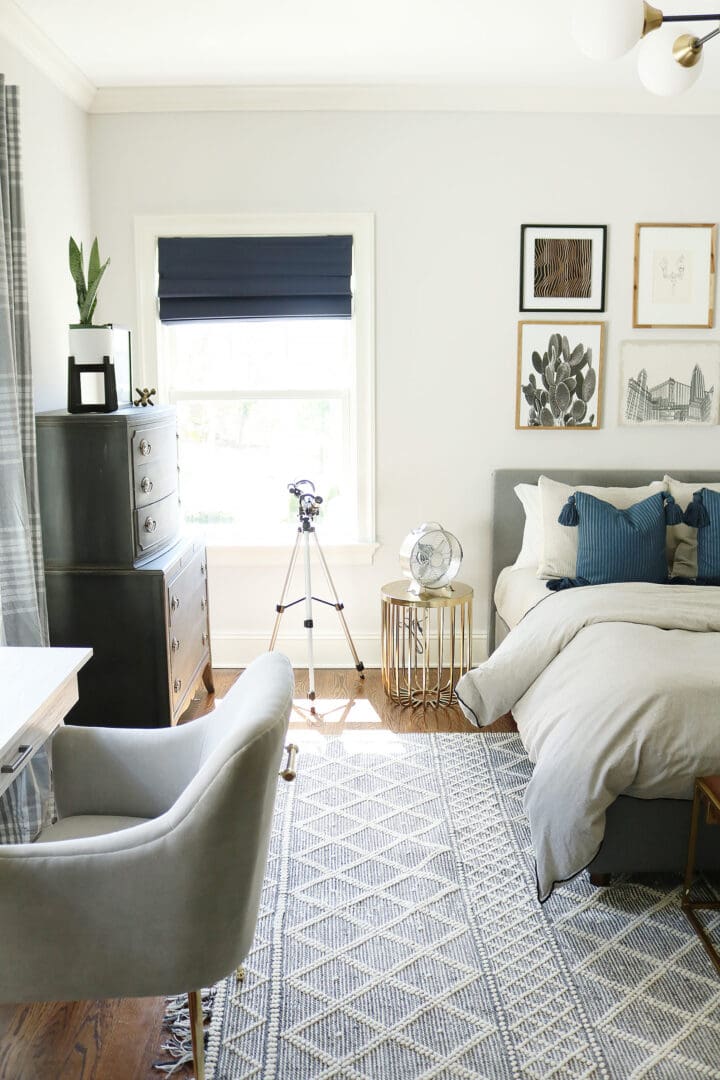 Shop the Post: