White sneaker outfits idea and best pairs from splurge to save.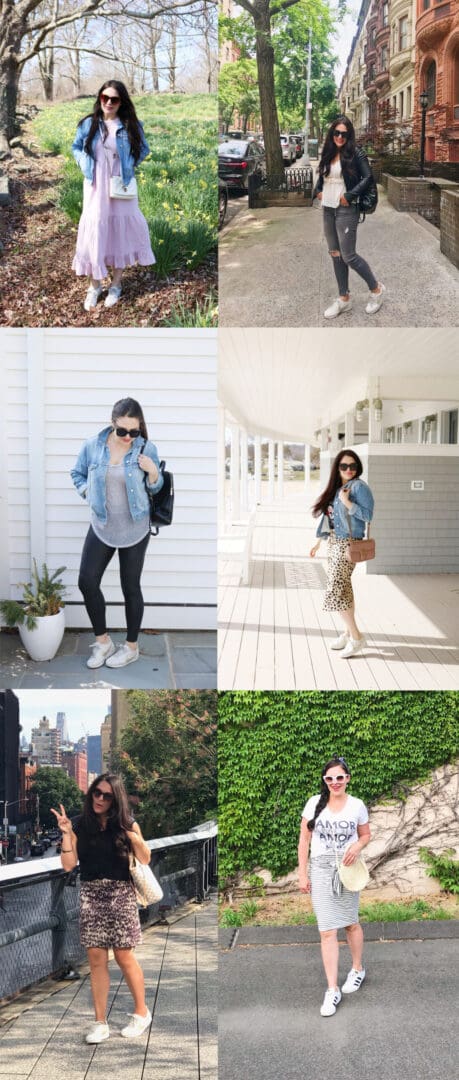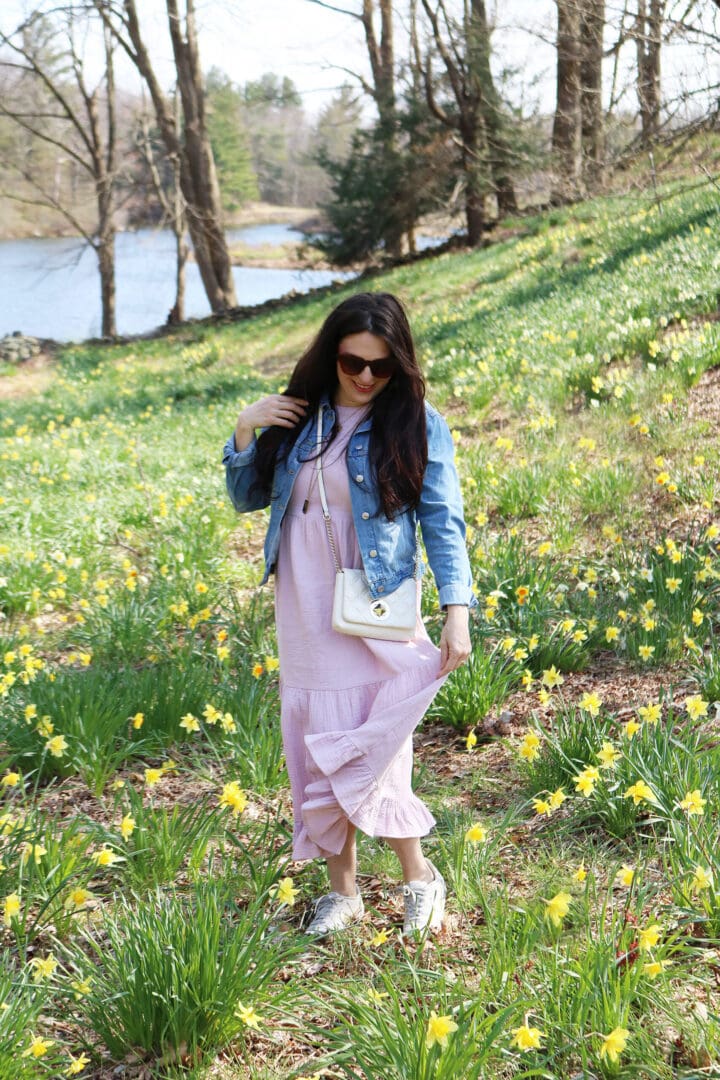 Wearing sneakers is such a huge necessity when walking the streets of New York City. In fact, you may need multiple pairs! When I used to work in NYC, I would always wear my sneakers on the train to my office building and then change into heels when I arrived at my office desk. Now, sneakers have made a huge comeback in fashion that you can wear them with dresses, skirts or even dress pants. The perfect white sneaker outfits are numberless! White sneakers are definitely an old-fashioned style from the 80s, and I love how they are such a huge trend because you can wear them with just about anything. To some, the classic white sneaker is just as timeless as the little black dress. Better yet, a great white sneaker outfit is wearing the sneakers with the little black dress.
I have been living in these trendy vintage Nike sneakers, and they are wildly comfortable and easy to wear walking the NYC streets or dropping the kids off at school. On my recent girls weekend to New York City, the only thing I packed was my white sneakers. I wore it sight seeing, to Broadway to dinner. And with every outfit! Comfort over style. But luckily white sneakers are stylish!
I'm loving the look of white sneakers so much that I'm debating whether to splurge on the popular, trendy Golden Goose sneakers or with the new sneaker brand V-12. They are both so cute, even though cost differentiate them. When looking to invest in a white sneaker, make sure the shoe has a soft, premium leather upper and come from a well known brand. I recently bought some no-name brand white sneakers, and the shoes are horrible to walk in! Most importantly is why we wear sneakers–to walk in! So above all, comfort comes over fashion.
See how I styled my white sneakers in this Instagram Post!
Here are a few of my recommended classic white sneakers: