Update your outdoor living space with one of these cozy outdoor furniture pieces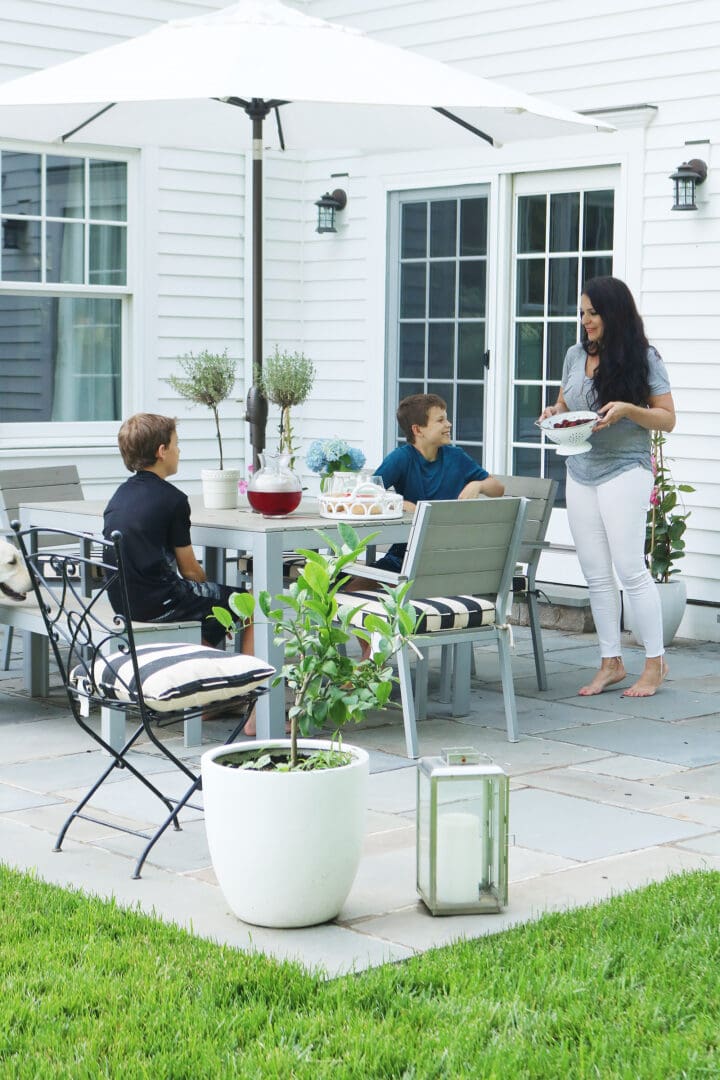 We've been updating some of our outdoor furniture this year. While I've been shopping around for the best prices on pieces, I've come across a ton of outdoor copycat furniture that is the fraction of the cost of the original style. So I thought it was definitely time to do a splurge vs. save post since outdoor living it finally here! As you can see there is a style trend this year with outdoor furniture. The scalloped umbrellas are huge, and woven chairs are a current favorite. Layering and texture makes the outdoor space cozy and inviting. I'm on the hunt for an outdoor rug to do just that for our patio area. I just bought a new table to replace the one above, which is much longer and wider to fit our whole family! I'm now on the hunt for coordinating chairs. I'm debating whether to go with these modern black chairs or these coastal wicker chairs. Either way, since I live in harsh weather, I have learned not to spend a ton of money on outdoor furniture because it usually doesn't last that long. You can see the before and after of our exterior outdoor of our home where we completely repainted our entire exterior home.
Splurge vs. Save Outdoor Furniture:

1 | 2 | 3 | 4 | 5 | 6 | 7 | 8 | 9 | 10 | 11 | 12 | 13 | 14
Now if only the weather would cooperate on my side of the world! Then we could actually enjoy hanging outside! I am hoping to do a gardening post soon but our temperature keeps dropping into the 30s!! Ugh…it's May!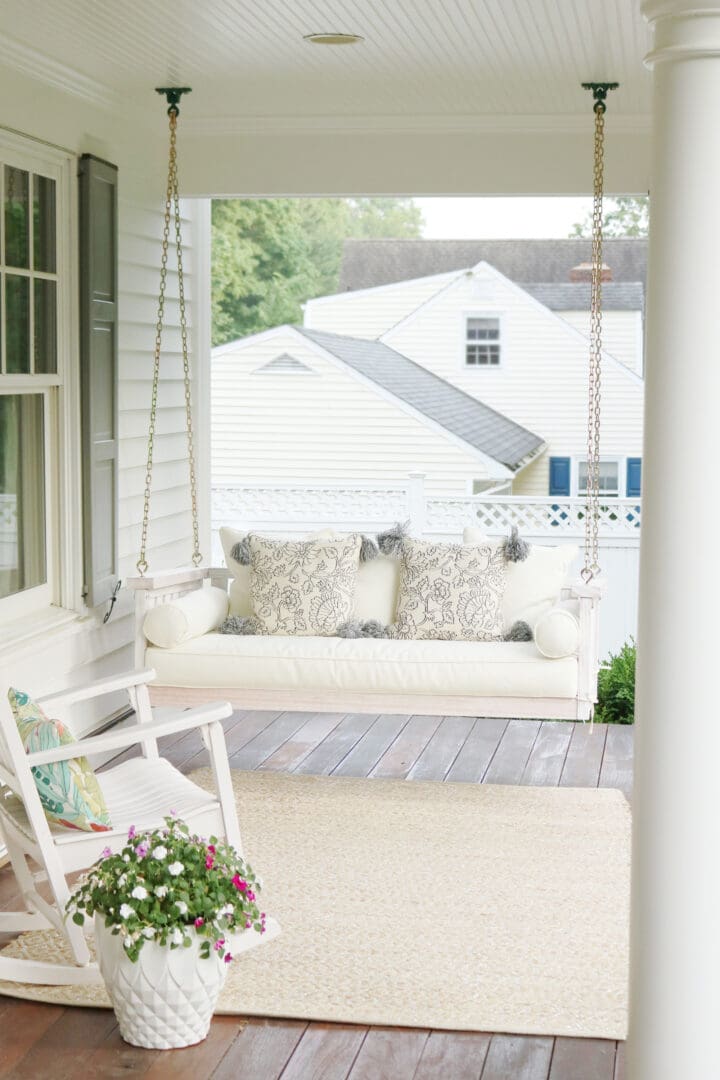 Are you following along with me on Instagram or Pinterest? I share daily inspiration over there!!